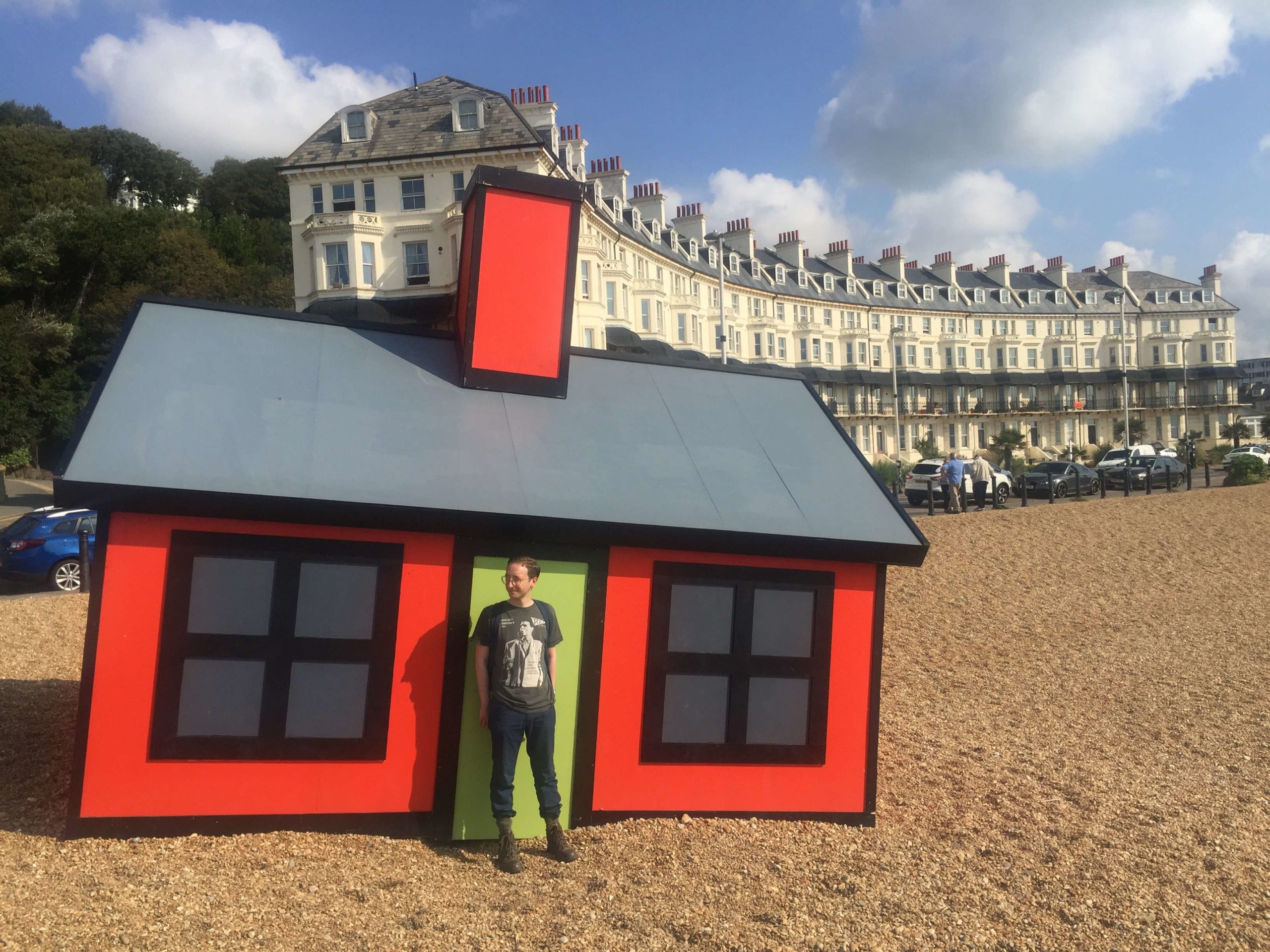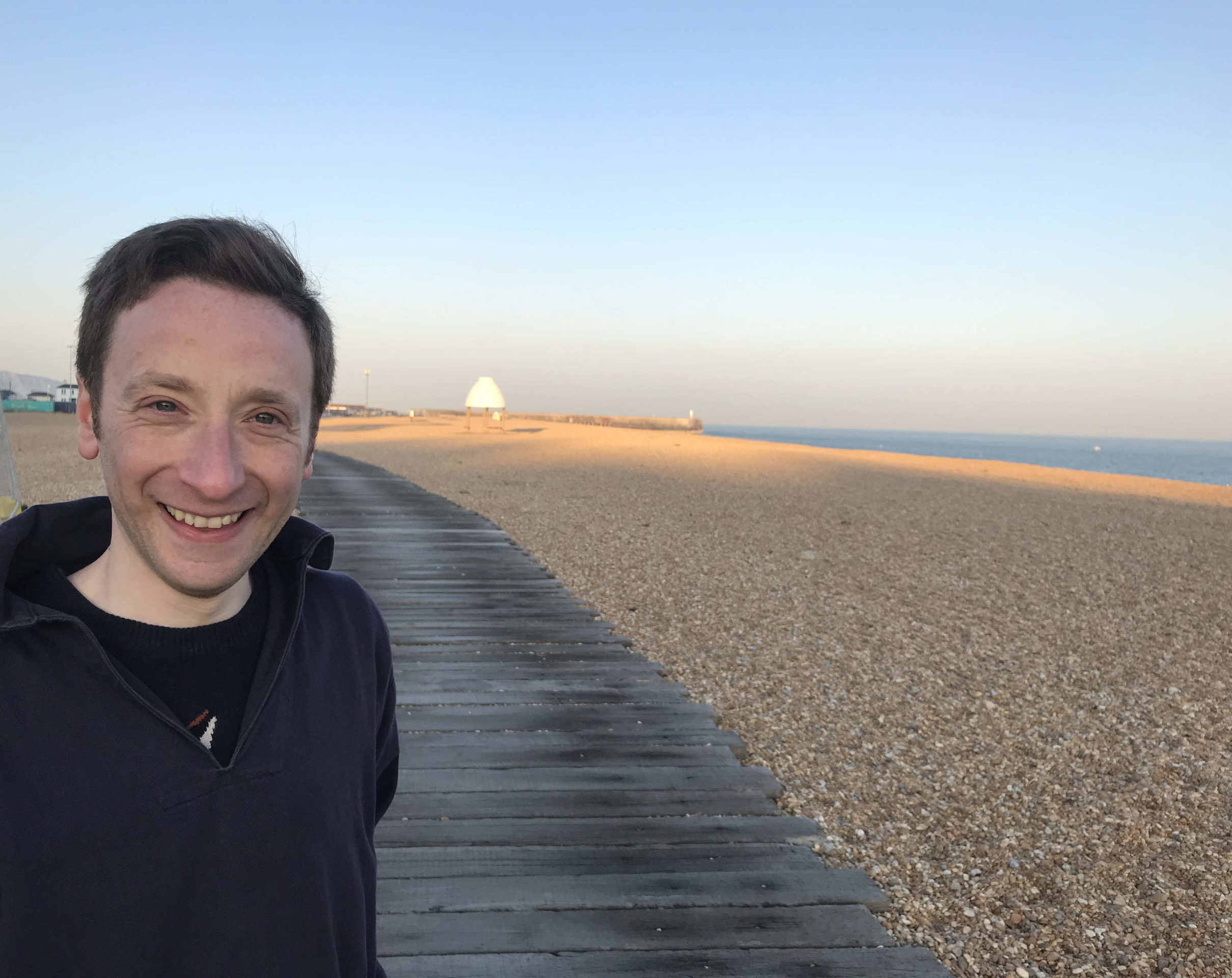 Charlie Phillips – documentary king of folkestone 
Charlie Phillips is the former Guardian's Head of Video, he now works for Lyfta and is part of the team creating the Folkestone Documentary Festival.  By night, he's a Folkestonian and loving what the town has to offer.  Folkelife discovered his passion for Folkestone.
"I came here on holiday with my partner in 2003.  It was our first holiday together and although it was before much of the regeneration you see today, the town had a wonderful charm about it.  I can remember a huge piece of paper being rolled down The Old High Street and people were drawing and writing on it.  I say this to people now and they remember it too, so it really did happen!  It's the sort of thing that seems to happen here all the time!"
moving to Folkestone
"We were both working in London and living there for the next 15 or so years, but then decided we wanted to leave.  I put up a Facebook post asking where people would recommend moving to.  We had criteria; we needed to be near a body of water.  The post got thousands of comments, and Folkestone kept appearing.  We came back down and chose the 2017 Triennial as a time to visit.  Seeing Folkestone when it's bursting full of visitors is important.  We wanted to know what it would be like at its busiest, and also at its quietest too. 
"It took a while to find the right place, but we did, and moved down here in October 2019.  I can see the North Downs from an upstairs window, and it doesn't take long to walk to the sea."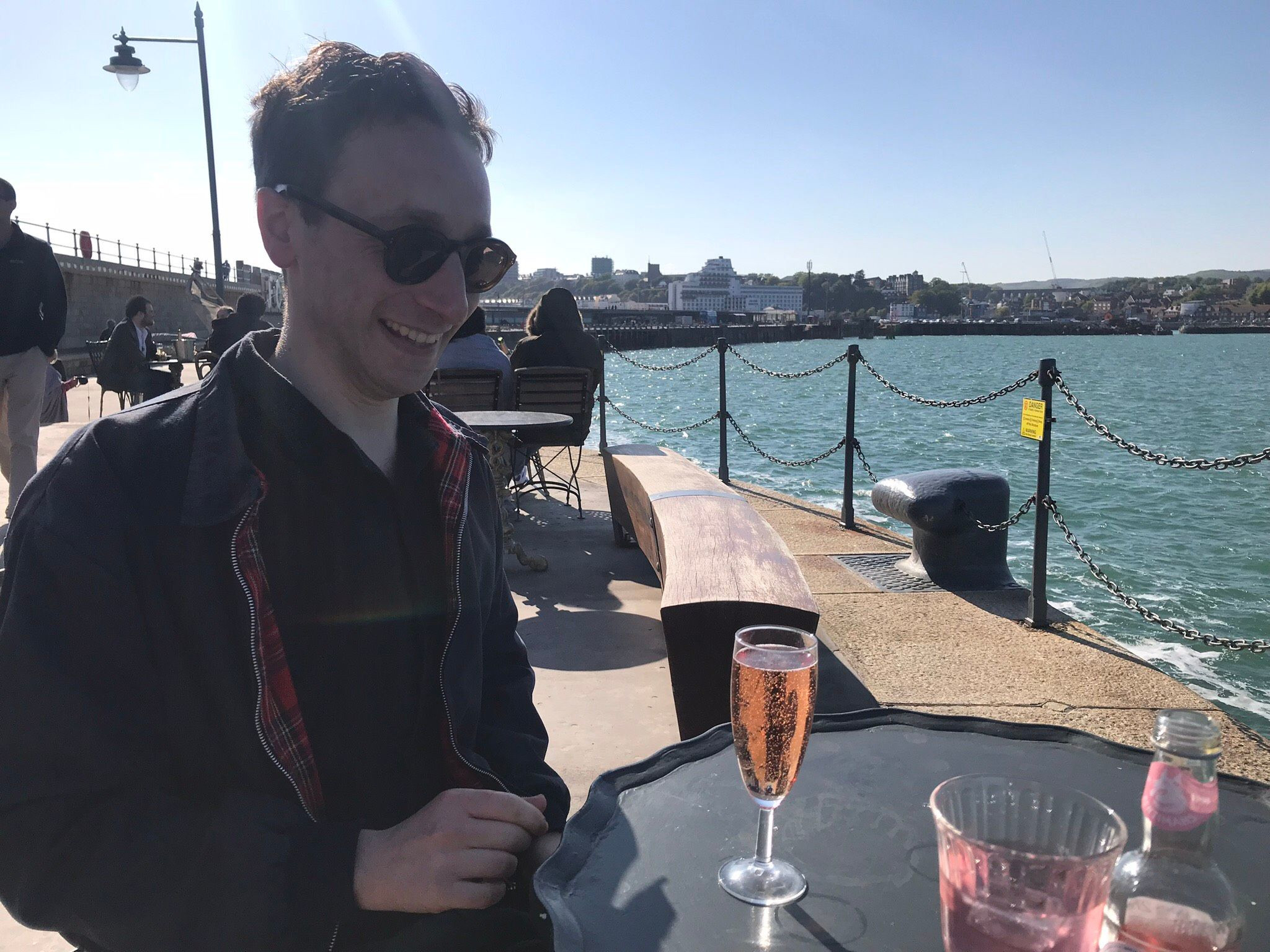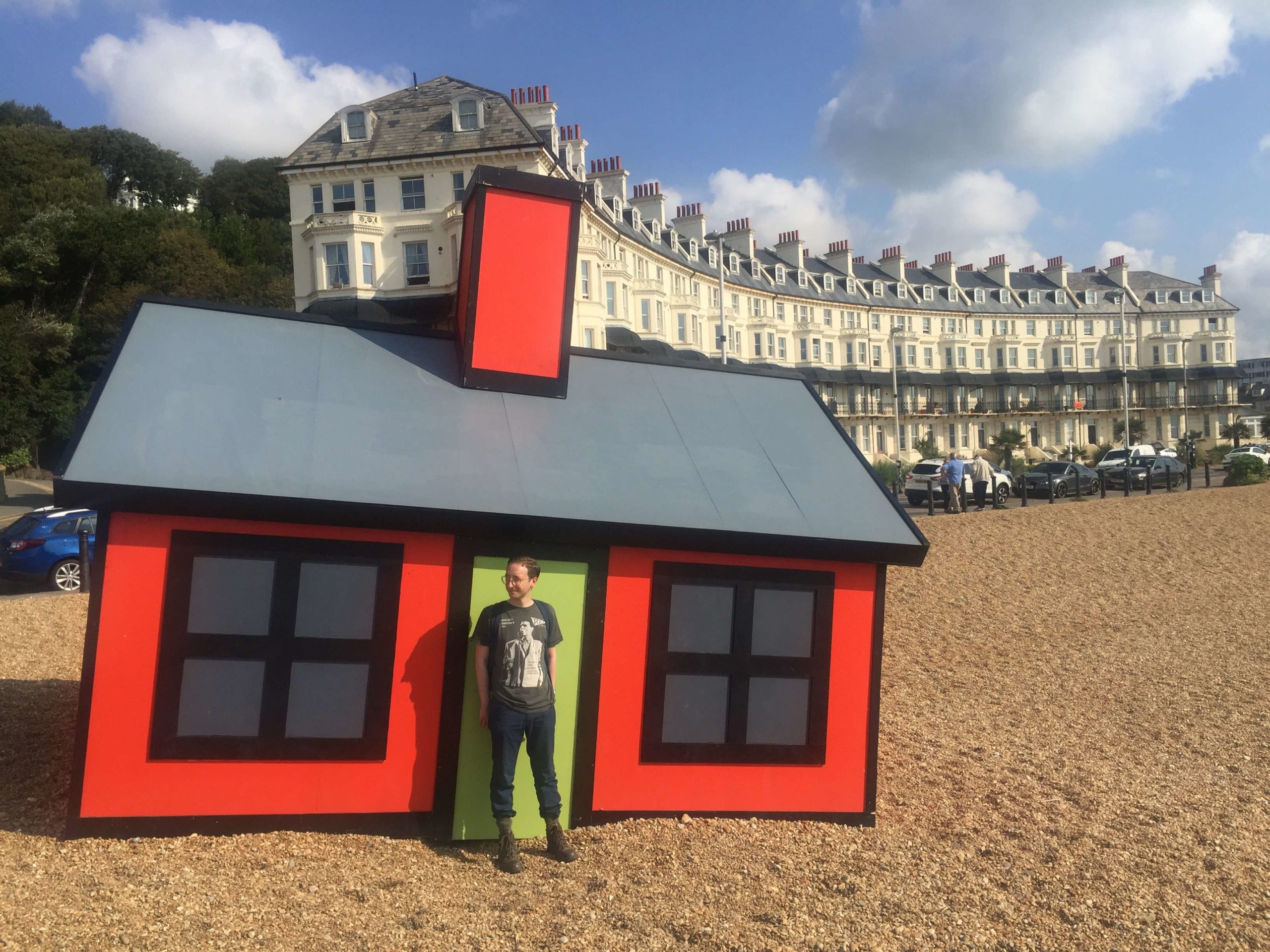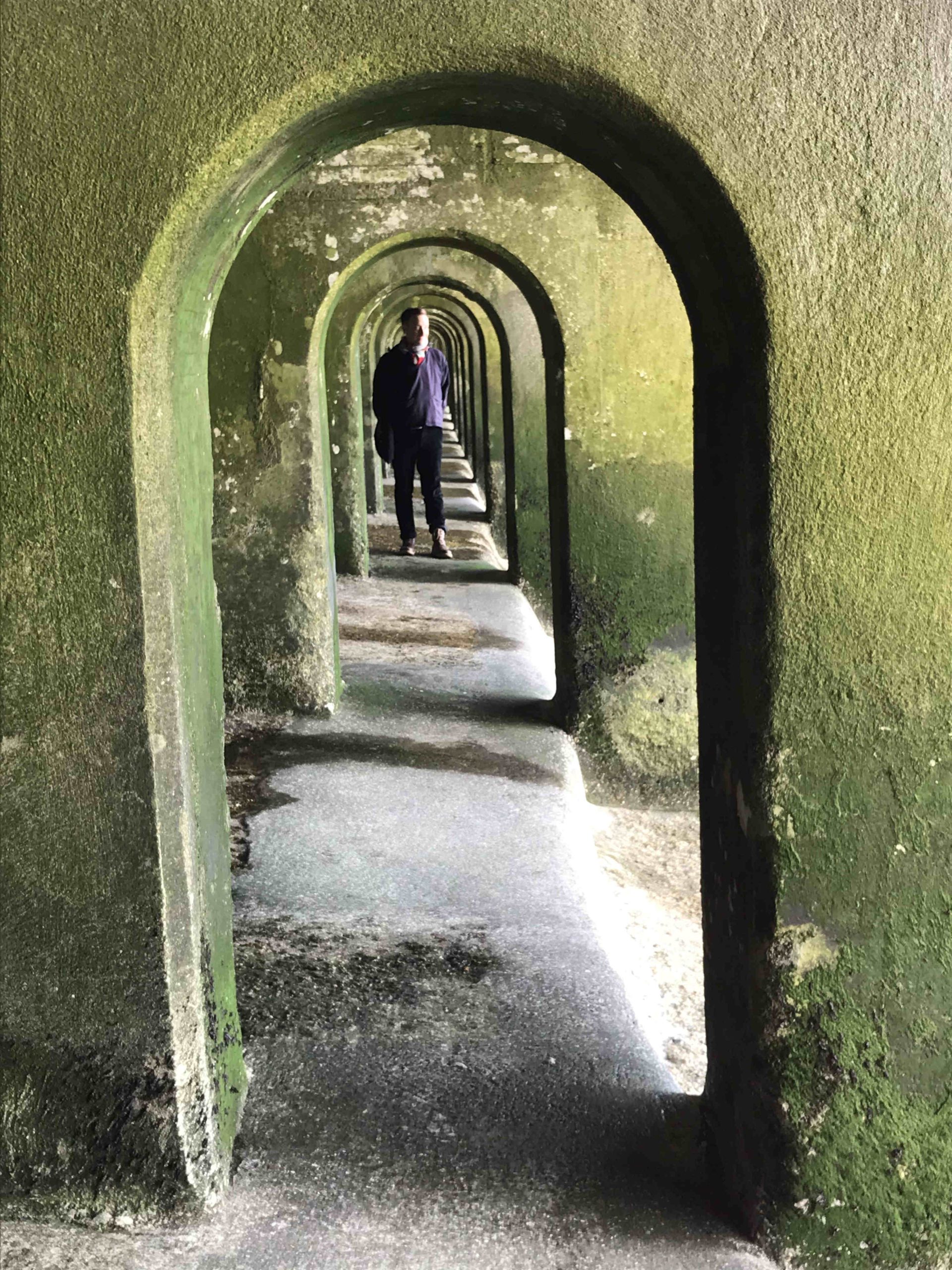 Getting Involved in Folkestone's scene
"When we're not in the middle of pandemic, I commute up to London on a daily basis.  I love getting the train back each day as I know I'm escaping London and coming home.  It's a bit like going on holiday each home-time.  It's a wonderful way to wind-down!  But having the time to spend down here, since lockdown began, I'm really excited about getting involved in the town.  
"Folkestone feels really, genuinely friendly.  There's a community of creative people doing so much here, and also a sense of people helping each other out.  We moved here from East London which is totally unaffordable if you want to work as an artist.  There's no space to work there either.  Here, the scene is a good size, with so much going on."
the new normal
"We've been exploring this concept a lot at The Guardian.  I've spent a lot of time on films that can give examples of new ways of living.  It might seem bleak at the moment, but things have to work out for the better.  The people I've been talking to over the past few weeks are feeling positive.  If we've discovered a new talent, or been able to perfect something that we've wanted to do for a while, that's really positive.  This time has given us the chance to discover, and to think.  It's wonderful to watch how people can grow out of times like these."
A real moment for community
"It's going to be interesting to see how the arts community comes out of this situation.  To maintain a really big institution could be very difficult.  We might be on the cusp of seeing smaller organisations coming together to get things done.  It's a real moment for community – which Folkestone already has.  I really think that people are going to want to come together.  So there's opportunity here in Folkestone for that to happen."
Folkestone festivals
"I've started to dip my toes into some local events, helping out with the Documentary Festival that's being organised by Creative Folkestone.  I have my own ideas too of what I'd like to do.  I work in film and so my ideas are evolving around how to use film in the settings we have.  The landscape excites me and I want to use it in what I do."  
Discover more about folkestone below