sunflower House – A community Space
Sunflower House is on Foord Road and it's identifiable by the 6 huge sunflowers painted on it.  Originally it was a mission house for migrant workers coming into town in the 1800s. It's location near the viaduct meant that it was on the thoroughfare of people arriving by train and cart.  During the 19th and 20th centuries it was part of the gasworks and latterly used to store various pieces of equipment.  It fell into disrepair and left to sit until a man called David Taylor galvanised a group of people together to renovate it and turn it into a community centre.  Sadly David died in 2017 but other community members held the group together and Sunflower House continues to work for all today.  Folkelife found out about some of the many things on offer.
Town sprucer
Pete Phillips runs the team of volunteers who work across the town to tidy, remove graffiti, litter pick and spruce anything that needs it. This initiative is funded by the National Lottery until May 2023 and is needing more funding to continue.  Wilmotts, the car dealers over the road, has supplied the Town Sprucer vans you see driving around.  Pete says "We've been running since 2013 and we've worked really hard to change a lot of spaces in town.  We've actually changed a lot of people's lives too.  The volunteers who come to us range from people who are lonely and/or unemployed; some have autism; some are dependent on a lot of support. The main thing is the satisfaction you get when you see a job completed. 
"20 people have gone into full-time employment through working with us.  And our support doesn't stop there.  If someone needs help getting a job, or getting a home sorted then we can usually team up and help out."
more than 'just cleaning up the town'
"Tourism is a great part of our town; it's really important for business.  And those tourists see a tidy town, and not just in the renovated parts, but all over, thanks to our team.  We have a map on the wall of zones that we work in.  I've divided it up so that we can send teams out across the town each day to work.  Yes, we are cleaning up the town, but it's so much more than that.  We're helping people change their lives.  It goes hand in hand and everyone benefits.
"We have lots of volunteers but we can always do with more!   If we have more then we can do more."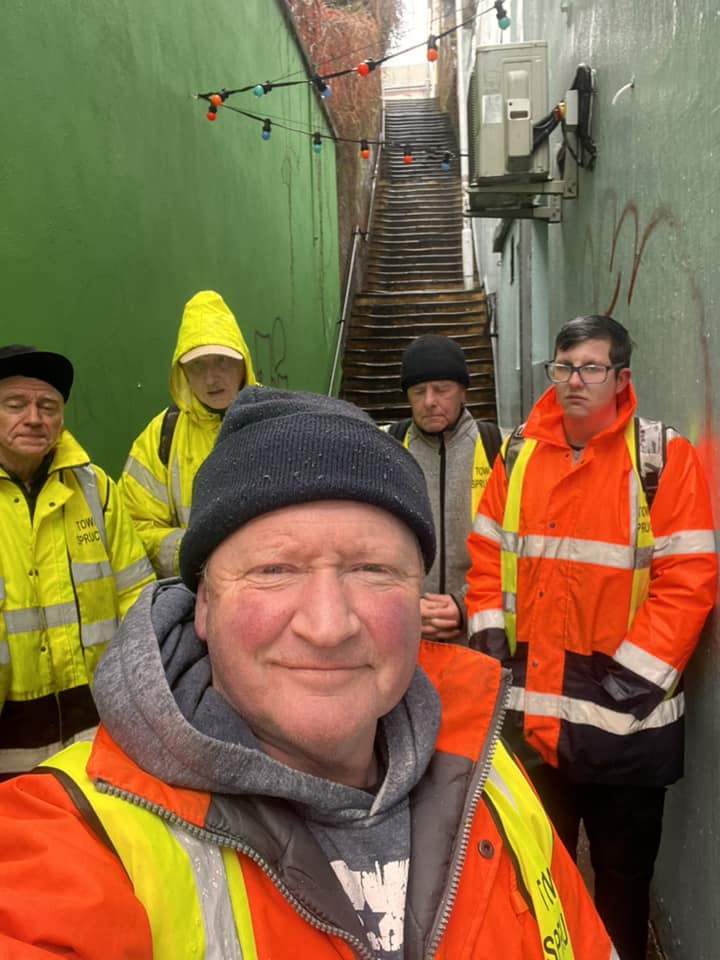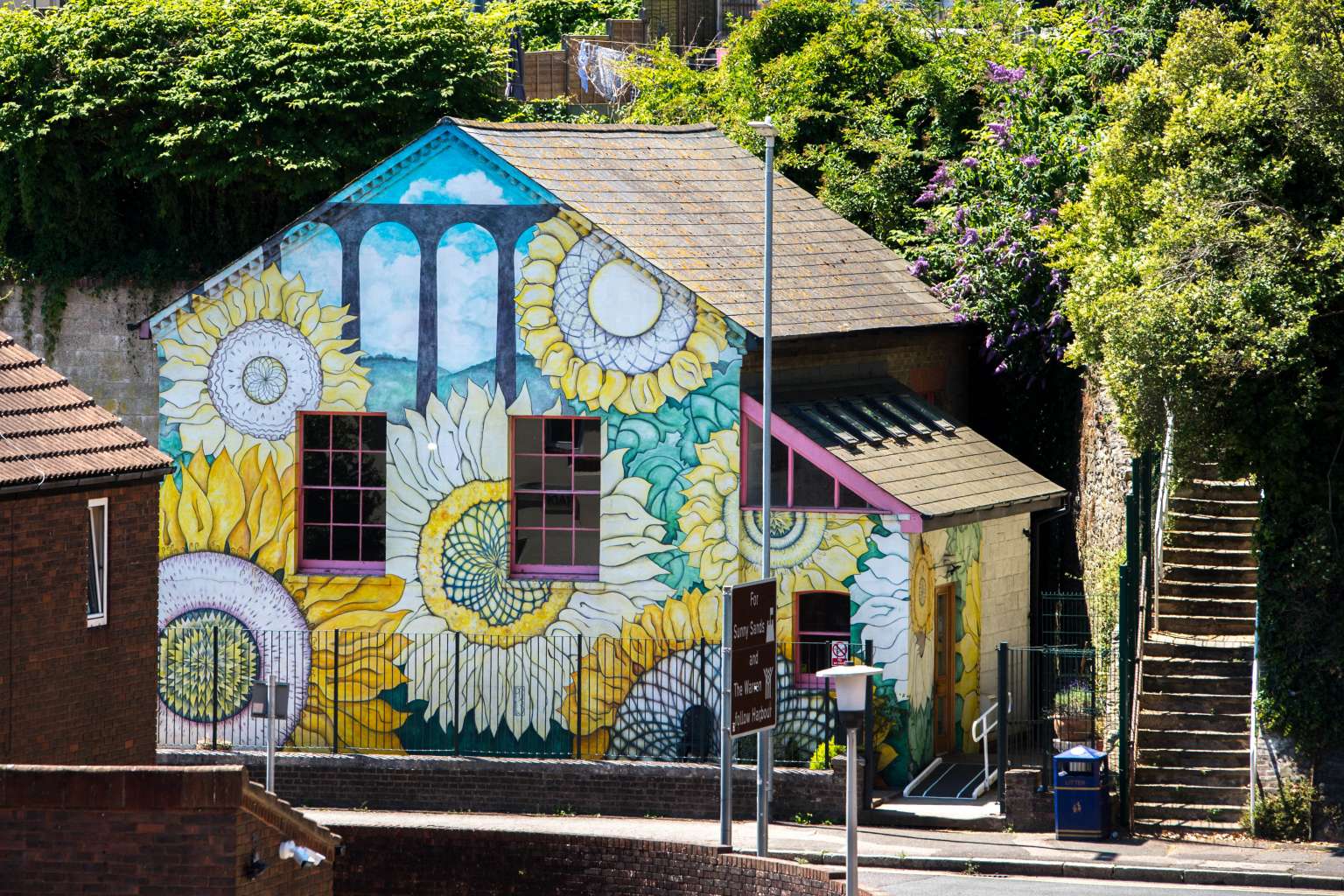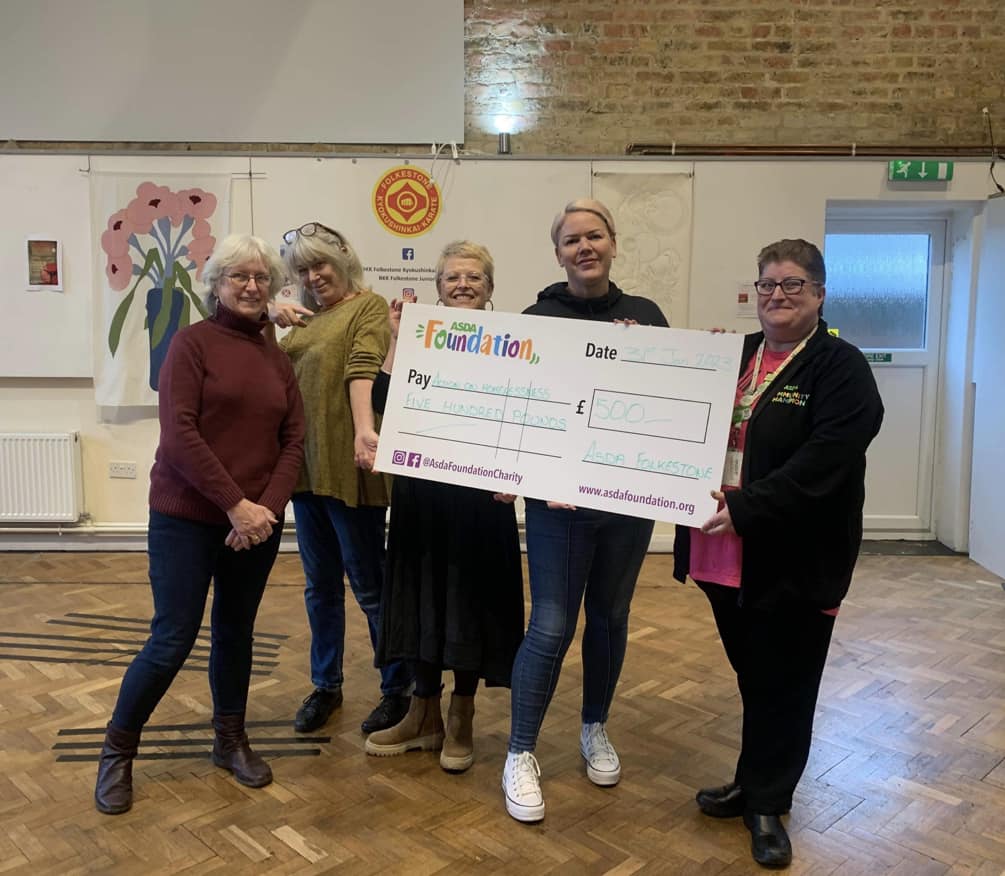 UKRAINIAN school
In keeping with the original theme of the building; to support migrants coming to the town, there is a Ukrainian school run by refugees from Ukraine happening in Sunflower House on a Thursday evening and Sunday morning. This is a chance for the Ukrainian children to be able to learn about their heritage and culture, speak in their language and support each other, but also for their mothers to learn English and support each family in their exile here in the UK. Irina is a teacher in Ukraine and helps run the sessions here at Sunflower House.
"We fled Ukraine in 2022 and came here with our children, leaving our husbands to fight at home.  It was a terrifying time but I can remember walking along here and seeing the sunflowers.  Sunflowers are grown at home where I live, they're like a national flower to me and seeing them here meant that we were not far from home.  
"It's important for our children to continue learning in Ukrainian.  It's also important for our mothers to learn English so we can cope here.  We've also had English families join us to learn Ukrainian and that is wonderful.  Thank you for having us here; this is a space where we can cry and learn and love too."
action on homelessness
Danielle from the Action on Homelessness team was on hand to talk about their links with Sunflower House.  "We're a charity separate to Sunflower House.  It's hard to say, but true, that when you're a homeless charity it's difficult to find somewhere where you feel welcome.  We've been based in various places around town and I have to say, here is like home for us.  The charity serves hot lunches to around 70 people on a Tuesday and Thursday and we give other support too.  I can remember during Covid, walking down the High Street because we hadn't seen some of our regulars.  There was one man who'd forgotten what day it was, and that we were serving a hot lunch that day.  He said 'you'll never understand, unless you've been homeless, just how important your service is; having that hot meal land in your stomach brings such warmth and comfort.' "
Donations can be made to the charity in terms of financial or foodstuffs that are cupboard staples.  There are teams of people from various local businesses and community groups who also bake and cook for the charity too.
---
the repair cafe
On the second Sunday of each month a core group of fixers and menders are waiting at Sunflower House.  Jon O'Connor, one of the trustees of Sunflower House and a keen fixer-upper, talked about this initiative. "We all need to create less waste, and we were finding that people don't know how to change a fuse in a plug anymore, or darn a sock.  So the idea was born that you could come along and see if your beloved item is fixable."
discovering talent in folkestone 
"There's a lovely story of a woman who came along with a Walkman – a portable cassette player from years' ago – still with the cassette inside.  The thing wouldn't work.  Faced with the challenge that 'I don't think you can fix it' we took it away.  All it needed was a tiny elastic band.  We put in a rechargable battery and brought it back to her.  The cassette had a recording of her late mother on and she hadn't heard her voice since she'd passed.
"As a result of this we've found there are so many people in Folkestone with skills to fix all manner of things.  We've got leather workers; there are refugees who are electricians; seamstressess, you name it!"
karate, Art and Theatre
There are other community groups that work from Sunflower House.  You can learn karate, or join the drama workshops, or come along to art sessions and work with others instead of being isolated at home.  The importance of this building being an open and accessible space for people to come and be welcomed is important to the trustees and everyone who works here.  As it's a charity they're constantly fundraising to help support the building and the groups within.  They've received funds from the Roger De Haan Charitable Trust, National Lottery, local councilors and many more.
Photo credits – Pete Maclaine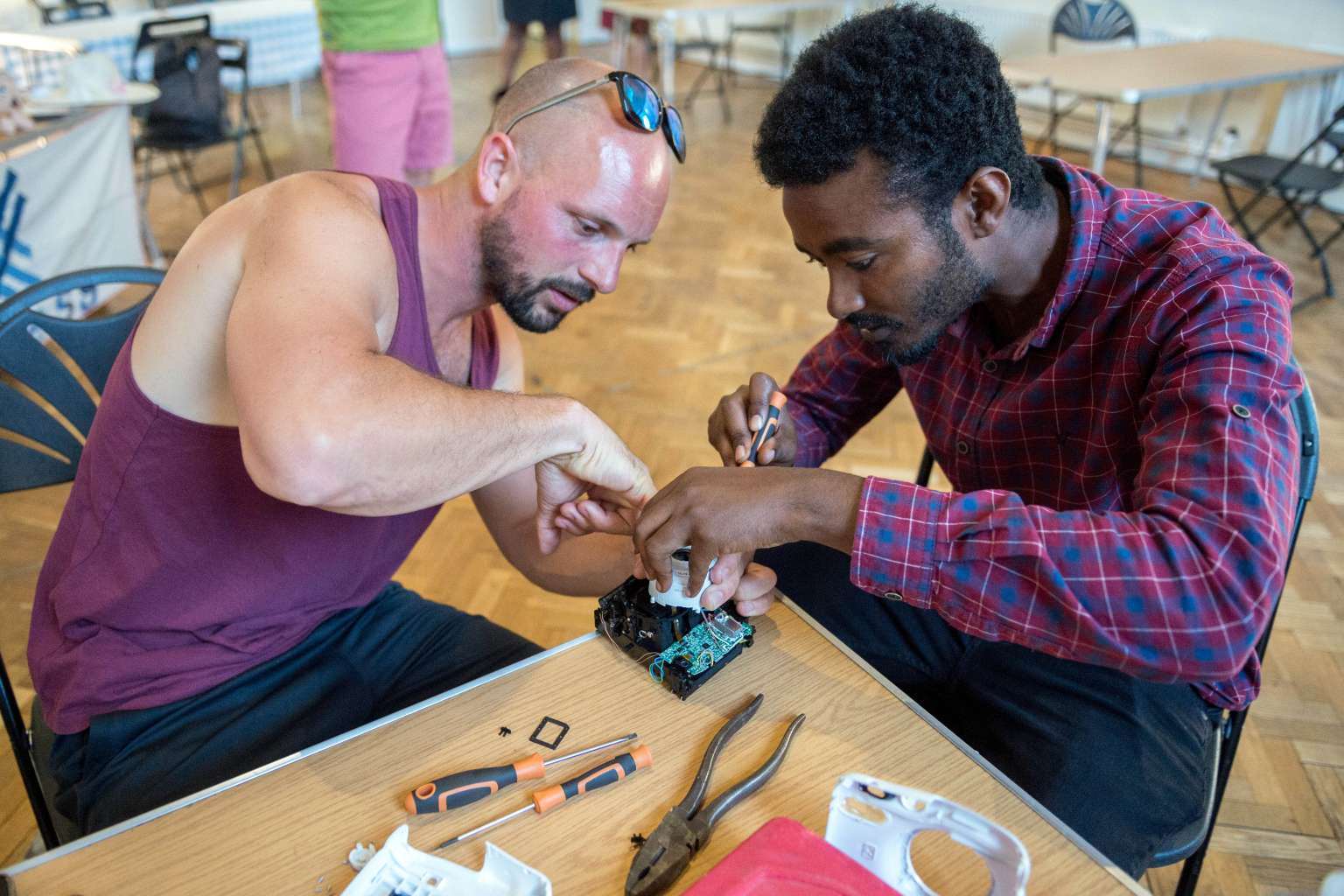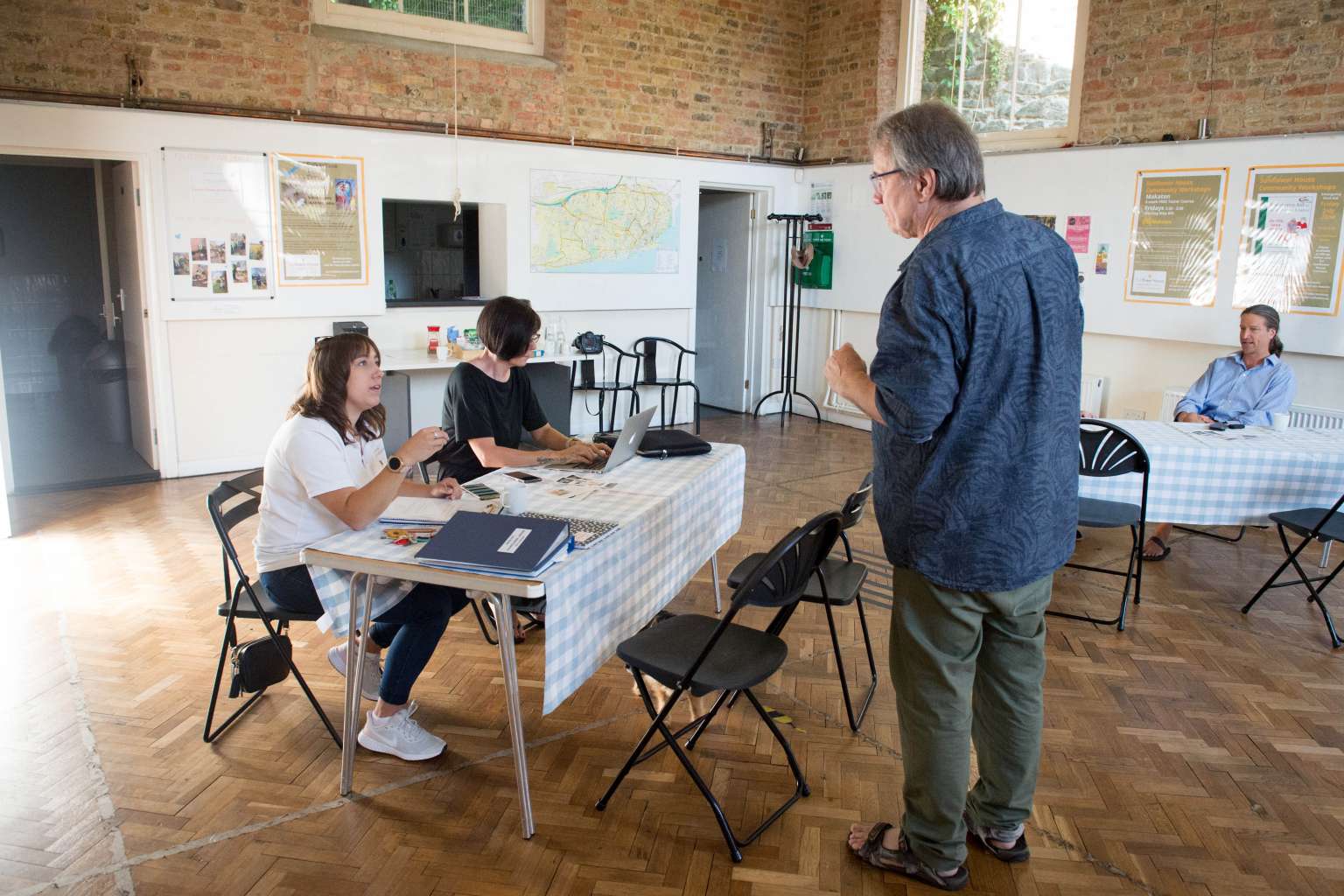 discover more about folkestone below