The Folkestone Book Shop – Independent, Community Hub
The Folkestone Bookshop is on Tontine Street and is more than just a place to find a good read.  Jay, Hunter and Erin are the team behind this initiative to create a community space to read, write, meet people and discover new ideas.  At the moment the team all have secondary jobs but their passion for making the book shop a success knows no bounds. Within their first month of opening they were part of the Creative Folkestone Book Festival with their Banned Books event.  Folkelife met Hunter and Jay to get a few book recommendations.
Jay: "Being part of the book shop community has been a bit part of my life. I was born in Essex and spent a chunk of my childhood in South China before returning to the UK.  My mum started to work in a book shop and I spent a lot of my time there with her.  It was a time when you were still encouraged to sit in the shop and discover different books.  That seems to be lost now in most mainstream bookshops and that's a real shame.  Anyone who loves books will want to share a good read with you, and will also want a recommendation that they might not have thought of reading."
Hunter: "Jay, Erin and I want everyone to feel welcome in our shop. It's a place where you can sit, read, speak, write and listen.  There's no reason why books should be out of anyone's reach so we have second-hand and new books on offer.  Our donors tell us if they're happy for us to sell on their books, or put them on the shelf with the other freebies.  We also have a pay-it-forward board.  You can donate a sum – whatever you like – at the till and leave a note on our board for someone to use as a contribution to their next purchase. 
"The three of us identify as queer, gay or trans and it's really important that the books we have on offer reflect the huge diversity in our society.  If you want a book and we haven't got it, we'll find it for you.  Our Banned Books display from the Creative Folkestone Book Festival is now permanent as many school librarians, and others, asked us to keep it.  Books are here to be read, and shared."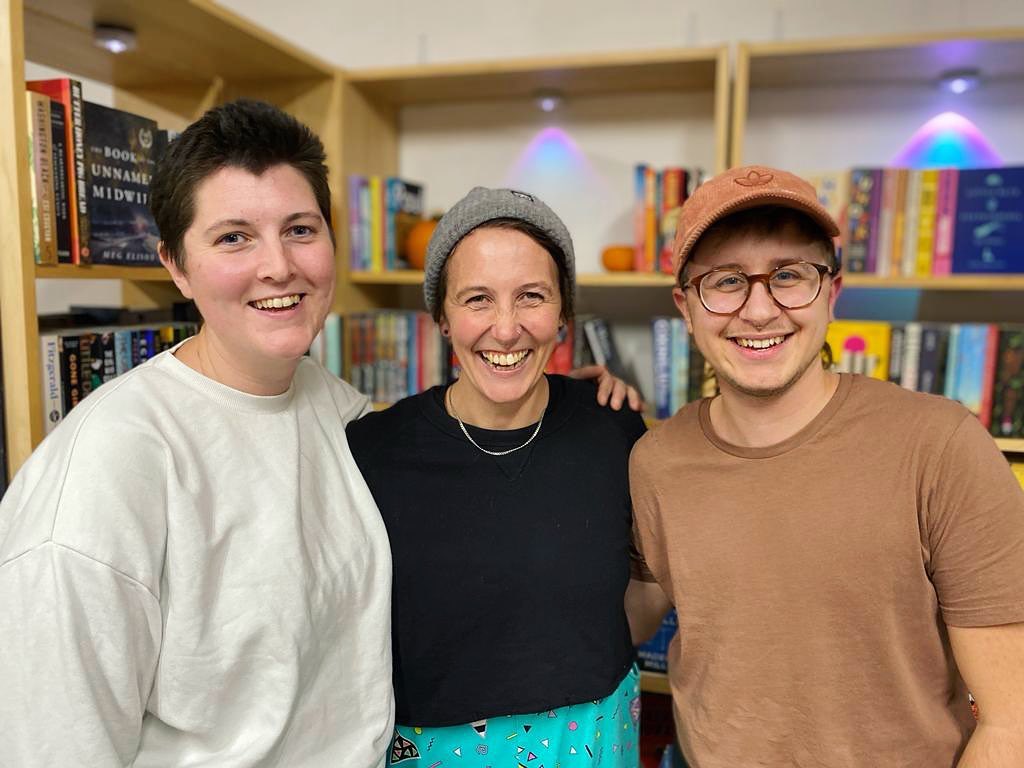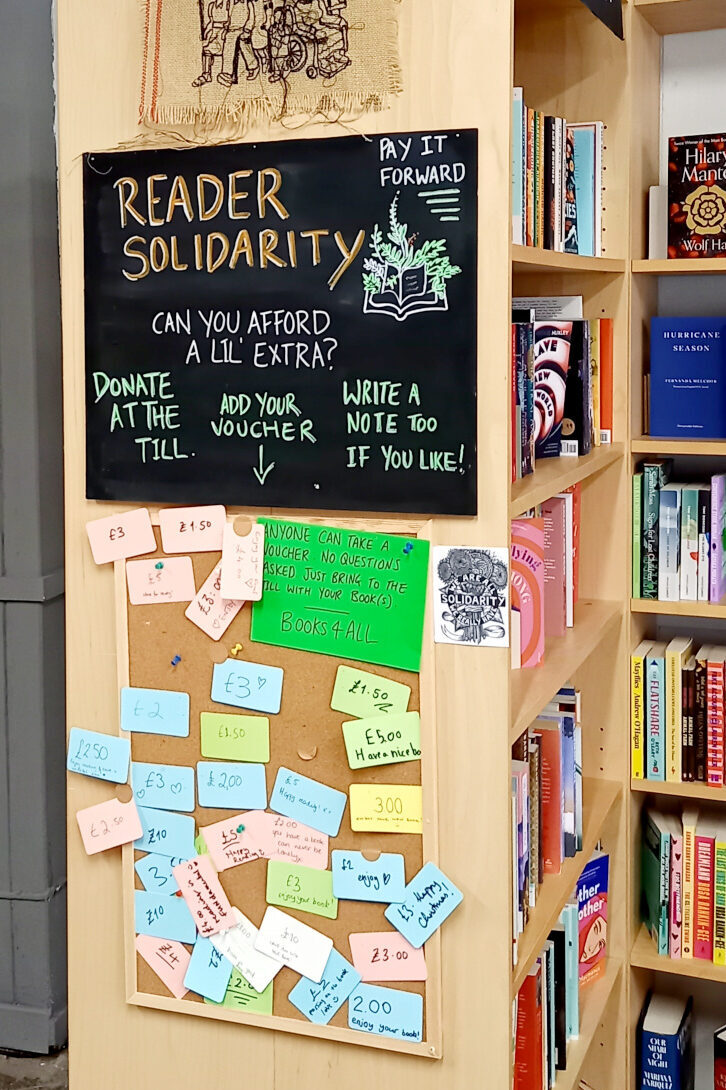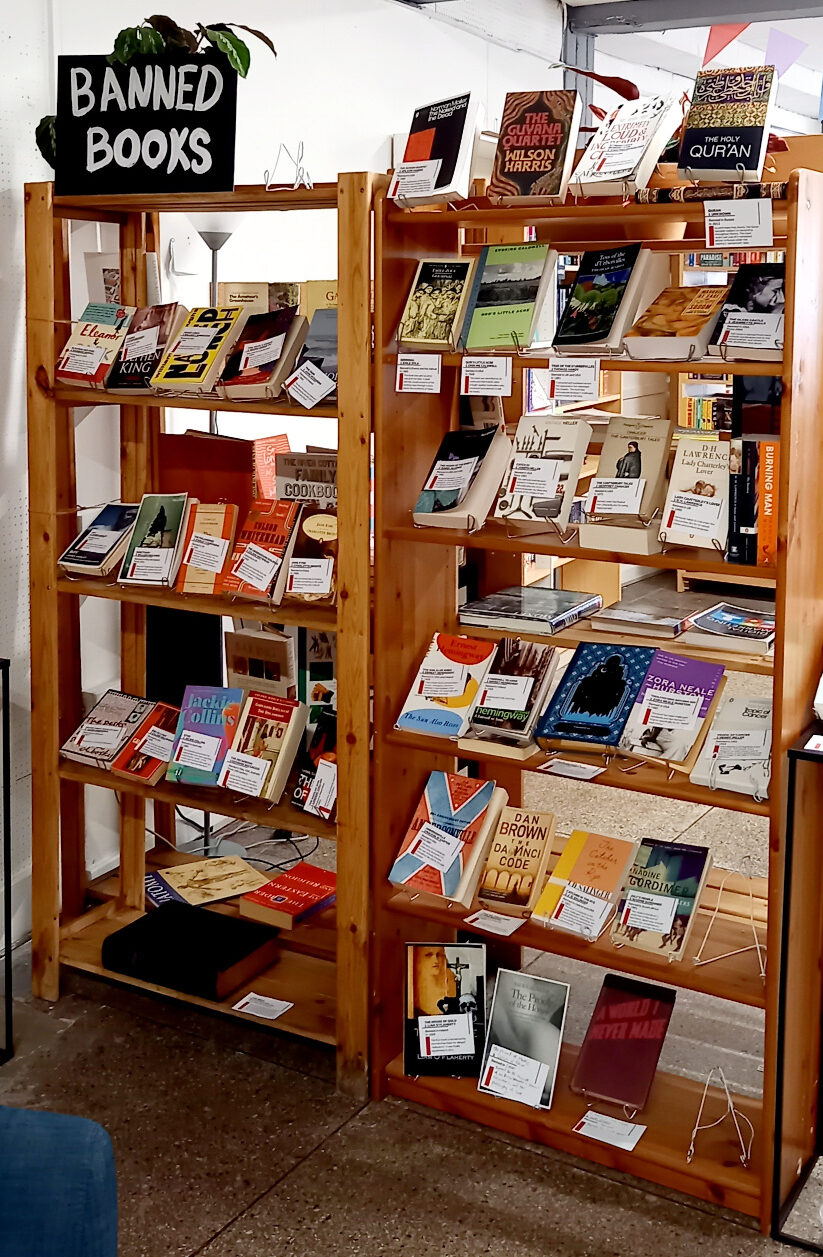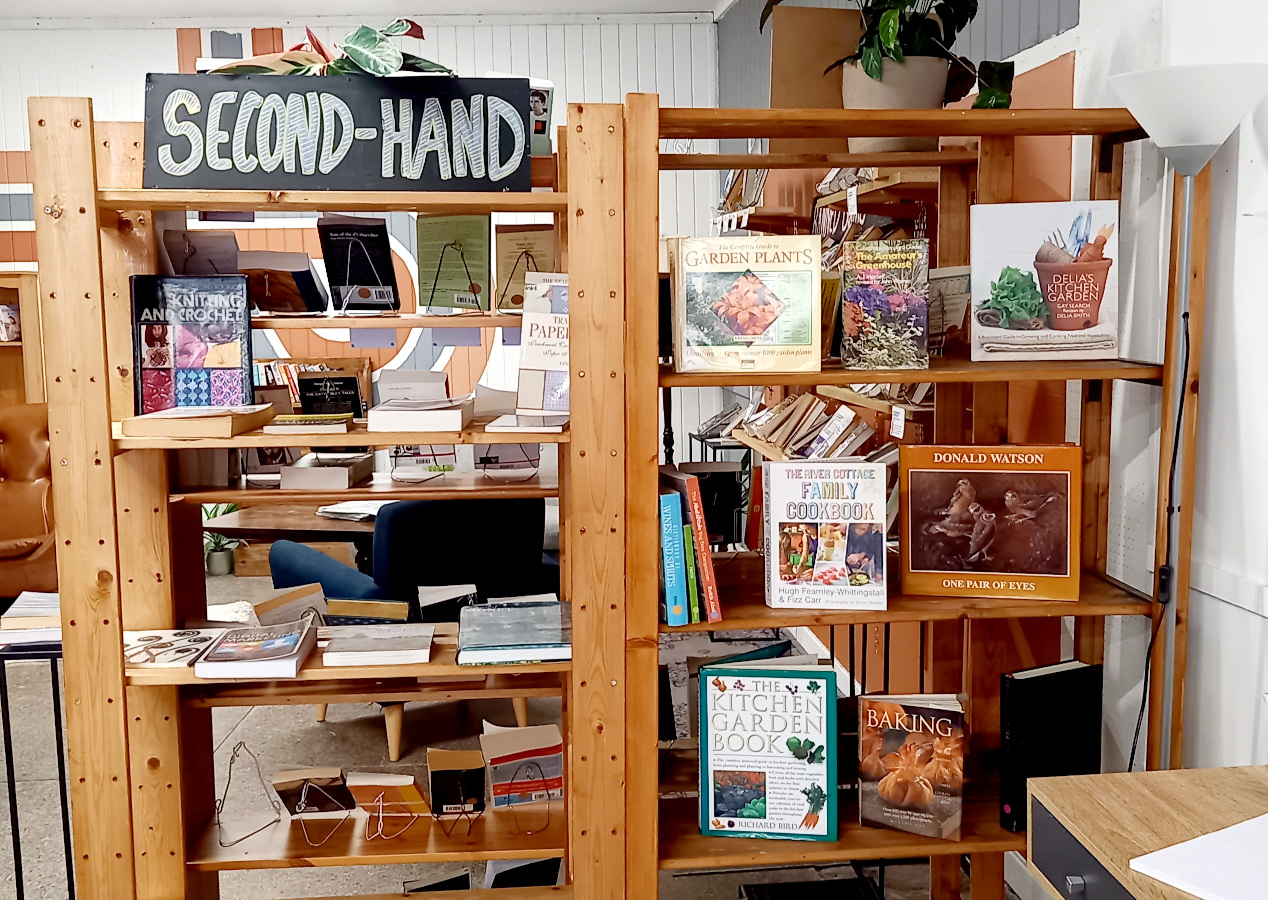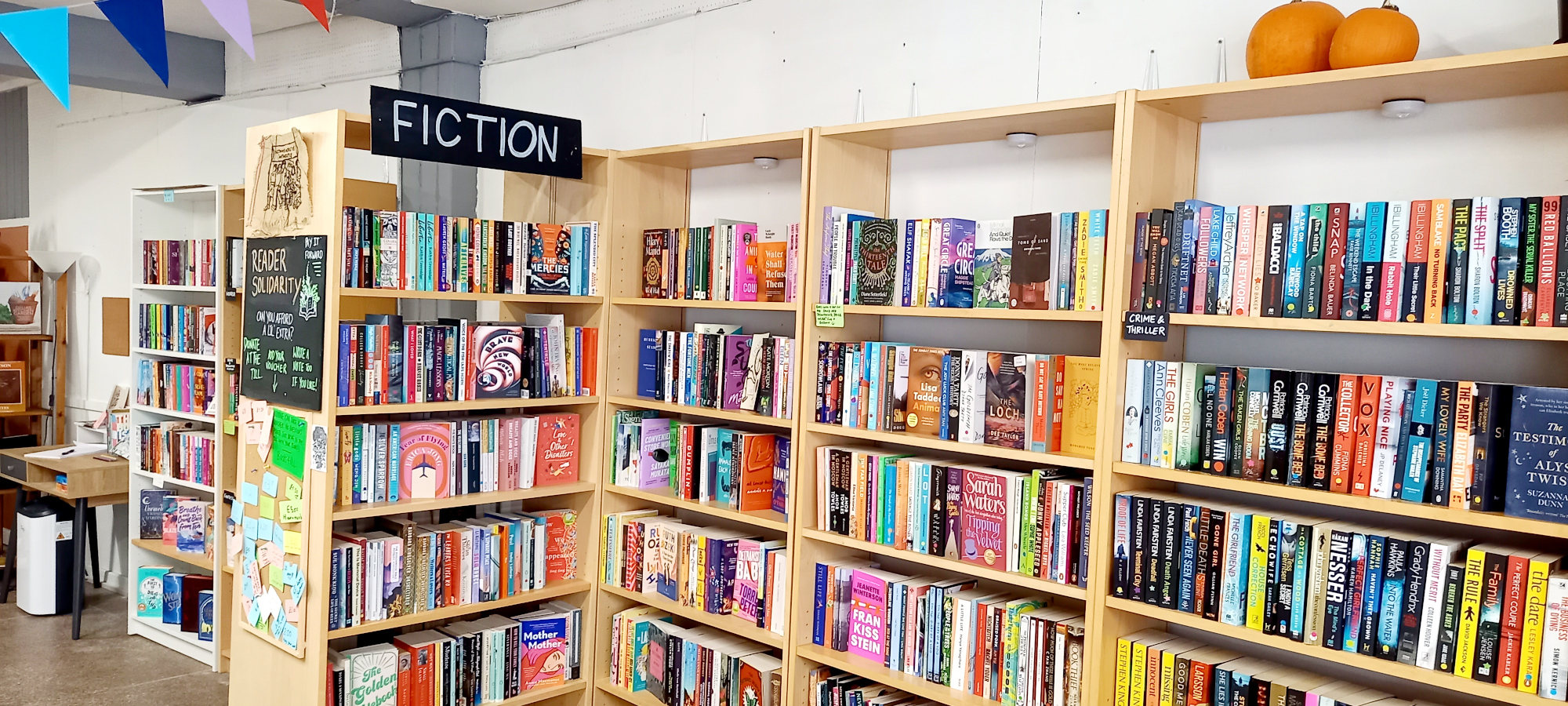 community hub
Jay: "The Bookshop isn't just for selling books though.  We have a space for people to write, and a reading area for people to get comfortable.  I can remember bookshops when I was young having chairs and settees inviting people to come and sit.  That's what we've got here.  Every piece of furniture you see too has been donated.  
"We're registering as a designated Warm Space for the winter too.  I want to find a soup maker as the Food Hub is going to give us its left-over vegetables.  We'll have soup on offer, a warm space, a comfy seat and a book.  What more could you ask for?"
Hunter: "We've already established some book groups.  There's a children's group run by Books For Change, a Queer and Trans club on the first Sunday of the month.  We also have non-fiction and fiction groups too that meet here on the first Monday and Tuesday of the month. Anyone is welcome to join, we post the books up on our socials the month before. 
discovering folkestone
Hunter: "My wife and I were camping on the North Downs a while ago and needed some breakfast.  Folkestone was the closest place so we came into town.  We ate at Dr Legumes and within half an hour of being here we knew that we just had to move here.  The town is so welcoming; it's hugely creative and there's something exciting happening here.  So when it came to the conversation about wanting to find an independent bookshop, and there not being one here, my wife said 'you could start one'.  And she meant it.  This is something that's possible here because there's a community will to support people who have these crazy ideas!"
Jay: "Erin and I discovered Folkestone because of Hunter.  They said we had to come down and see this place, and they were right.  It's perfect.  Hunter then talked to us about the idea of a bookshop and we were all on the same page – sorry – with our ideas on what it should be and who it should be for.  We're really overwhelmed with the support we've had so far.  There are local authors who've launched their books with us, and brought more and more people in.  The network is growing and we've not been open long!  But now we're here, we've got so many ideas that we're itching to get started!"
discover more about folkestone below