A Noisy Mock Serenade – Charivari Day
Since 1997, Charivari Day has rocked Folkestone!  Massive head sculptures adorn the shoulders of local young people and adults.  Primary school children across the district dress in the colours of the year's theme.  Our pedestrian parade moves from The Stade, up through town to The Leas Bandstand every year in July.  Its curator is Brigitte Orasinski from Strange Cargo.
"I love Charivari Day!  It's at the heart of everything we do at Strange Cargo because it's the backbone of everything we've done over the years.  A lot of the time it's people's first encounter with our work, and the first chance to celebrate with everyone en masse!  Charivari means 'a series of discordant noises, or a mock serenade or celebration'.  The point is, there's lots of noise, fantastic costumes and a chance to have fun together!"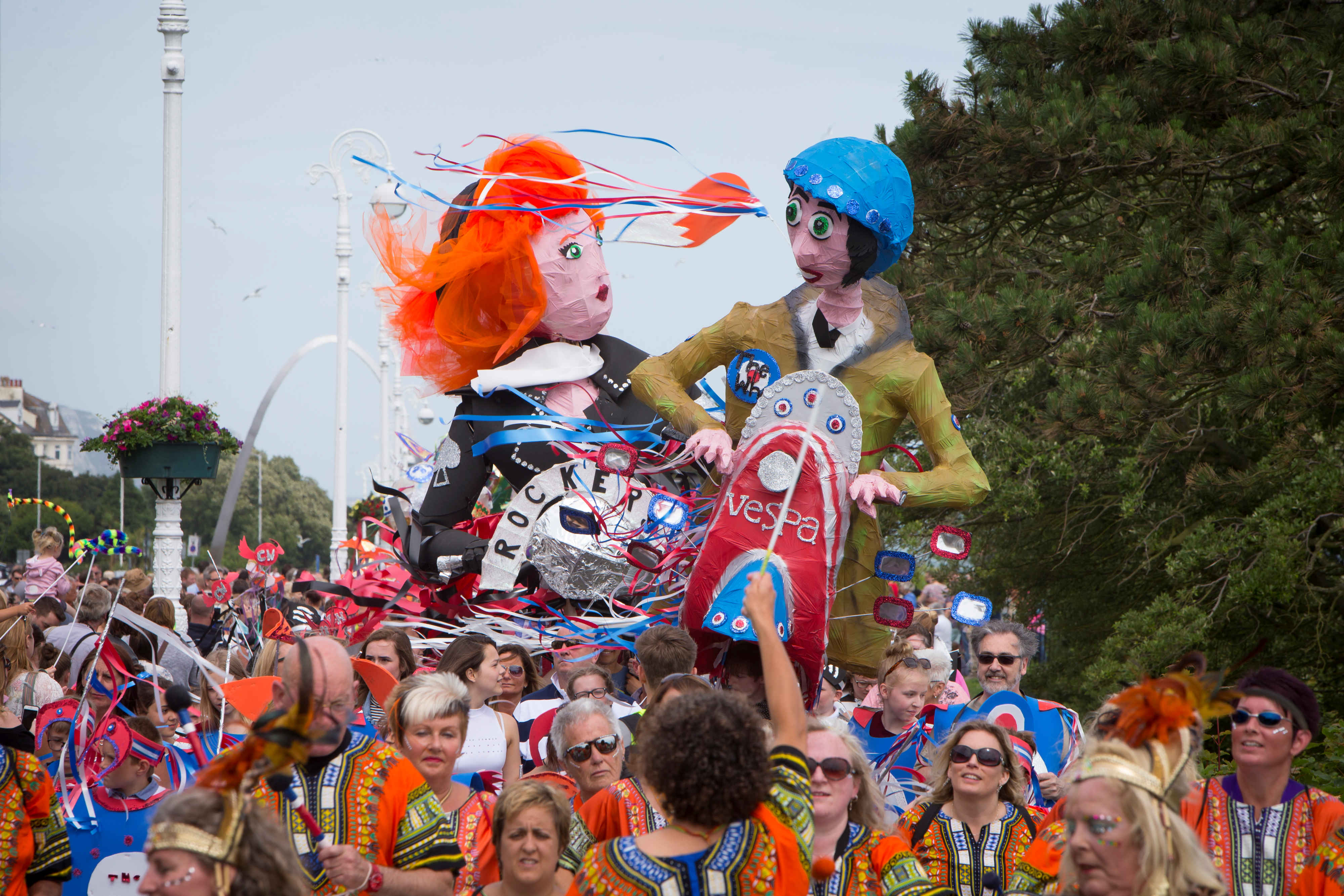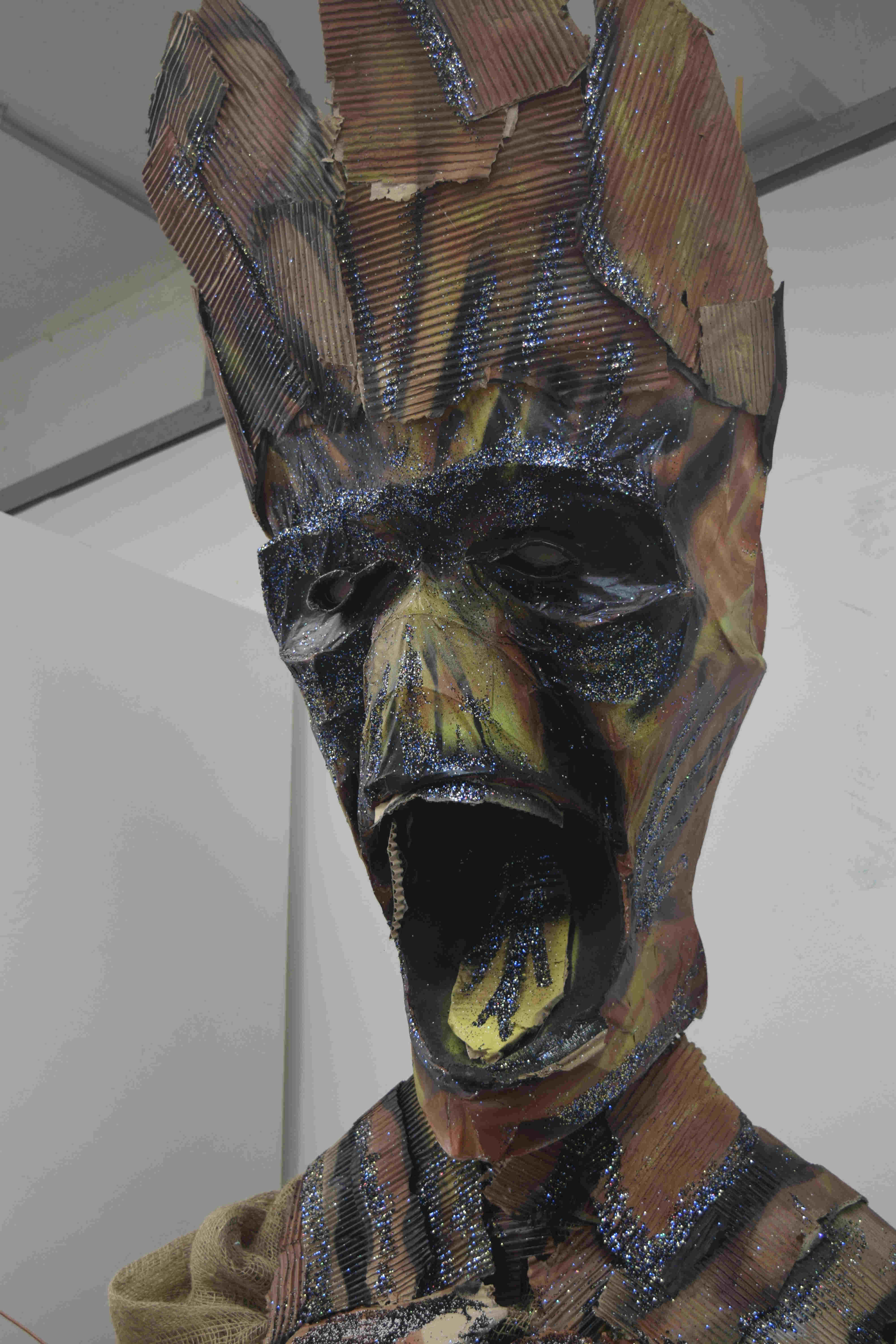 A night at the movies
Each year has a theme.  Local secondary schools receive a letter at the beginning of the year inviting them to take part and help make the costumes "You have that wonderful moment when you tell people the theme, and wonder what they'll come up with.  For 2019 we had the iconic Ginger Rogers, King Kong and Cyrano de Bergerac – films like that.  But we also wanted to feature The Lego Movie, and Shrek and Wonder Woman, so was a real mix."
Generations of carnival goers
Over the years this carnival has been running, Brigitte and her carnival artists have worked with over 16,000 local people. "I can guarantee I'll be in any gathering and people in their 20s, 30s and 40s will chat to me and mention Charivari Day.  They'll tell me who they've been and how many carnivals they've done!  I bumped into someone the other day who was involved in the one and only year we got rained off!  It was 2004 and Folkestone flooded.  They had to take sledge hammers to the harbour wall!  We couldn't go out as it the weather was so bad and this poor man was still heartbroken, after all this time!"
The parade starts at The Stade and moves up through The Old High Street, The Lanterns, the pedestrianised area of town.  It turns left at West Terrace to join The Leas path and onto the Bandstand. "The headpieces are quite lightweight, but you have to be careful of the wind.  There's one turning, as we go onto West Terrace which we call 'hellfire corner'.  No matter how still the day is, you'll get a gust of wind coming up over the cliffs and around the corner there!  We try to make them so they're comfortable to wear, but not too cumbersome."
carnival headpieces created in folkestone
"Our carnival artists work with 12 students from each of the secondary schools over the course of 3 half-day workshops. The students decide what they're going to make and then spend the time with our artists constructing and engineering these amazing costumes. You've got to be able to dance in them, that's important to remember!"
"We also work with the primary school teachers.  We train them to make the smaller costumes.  They have a kit of materials to take back into class and make with everyone at their schools."
let the drums begin
"I don't have a favourite year.  It's amazing because every year when the drums strike up I find I just well up as it's such an emotional thing!  It means something different to people.  To be a part of something that crosses generations is really quite special.  There are parents and teachers and artists working on this year's event that were children in previous years."
"This year we've crowdfunded the festival.  In the past we've been very lucky that the Arts Council have funded a large chunk of the carnival.  It's a very expensive thing to put on.  Eurotunnel supported us in 2019, which was their 25th Anniversary year.  Strange Cargo wouldn't be here if it weren't for Eurotunnel.  We were part of their launch in 1994.  The Roger De Haan Charitable Trust has supported us too, and we've had a number of contributions from KCC and Folkestone Town councillors.  The Rotary Club of Folkestone Channel.  Charivari Day wouldn't happen if it weren't for the support of all these people, so we really thank them for that."
Folkestone's very own carnival
"We do want this to be an opportunity for everyone to join in without having to pay individually.  The schools do make a contribution and we work with some organisations for adults with severe disabilities, and they make a contribution too.  We do try to subsidise the event through our own fundraising.  And don't forget, our students are working with professional carnival artists to help make these creations possible!"
To find out the next Charivari Day, follow Strange Cargo's events on their site.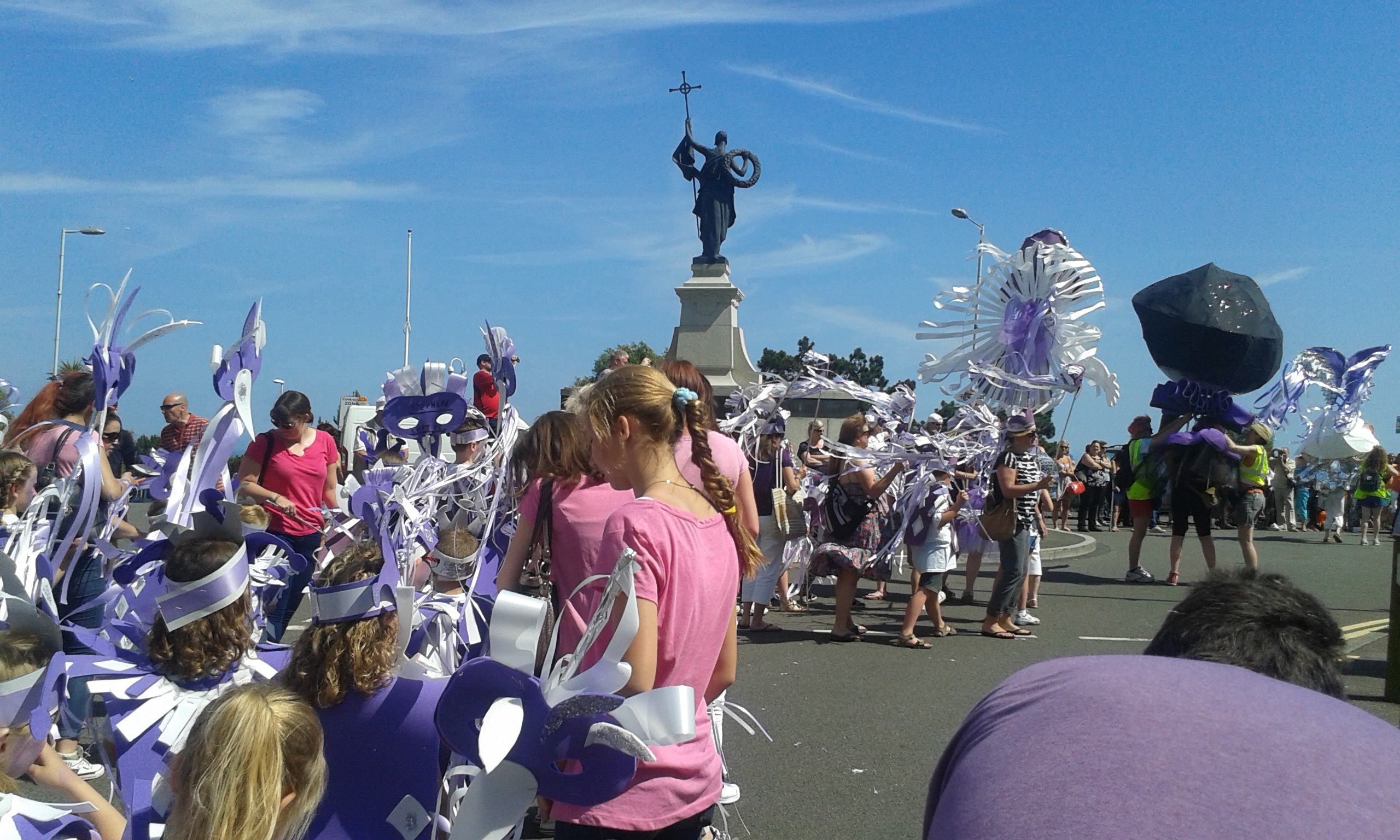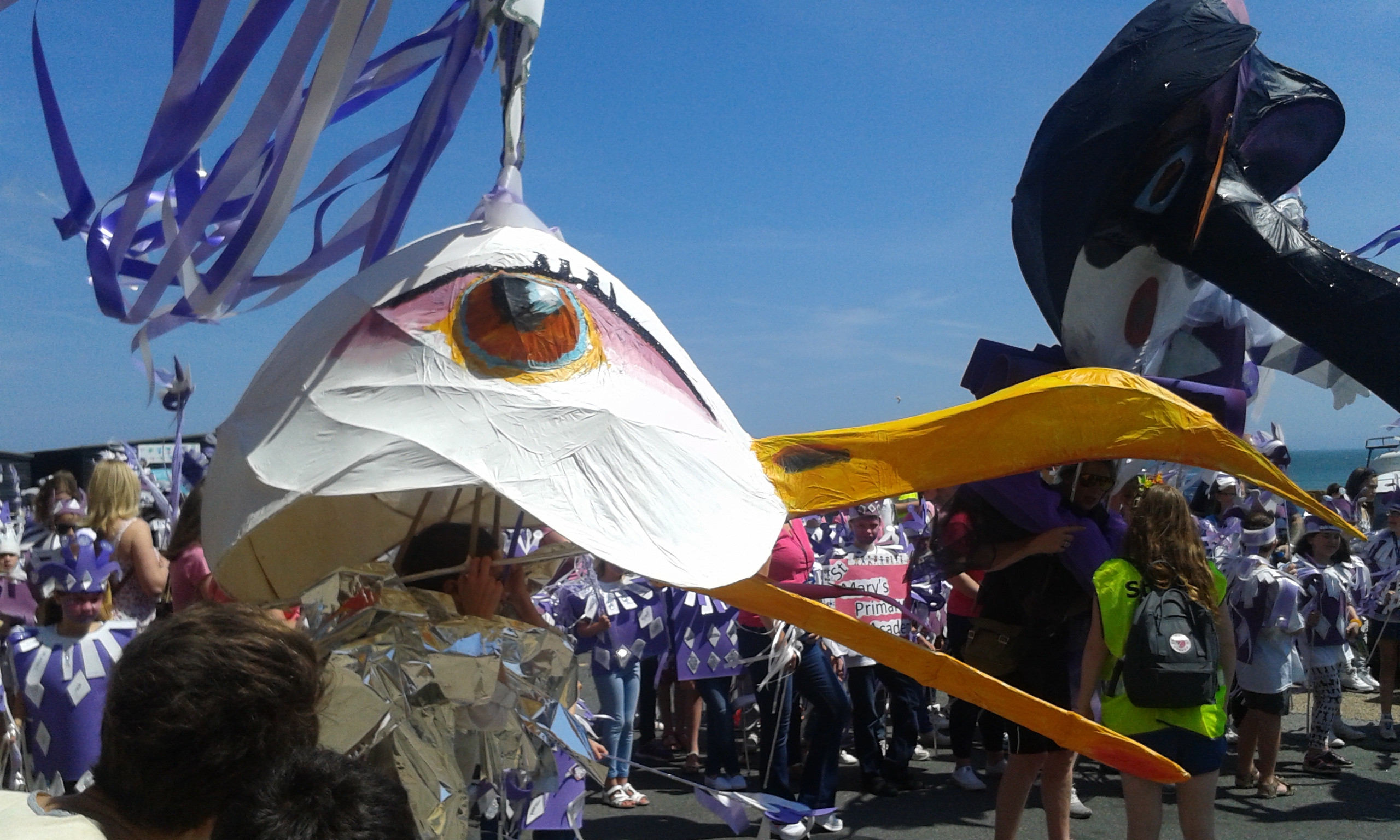 discover more about folkestone below