Brace Yourself! – Boxing Day Dip
The Folkestone Lions Club (a member of Lions Clubs International) has been raising money for local charities for over 40 years. One of it's major events is the annual Boxing Day Dip, and has been running for years!
"Dippers" as the brave souls are known, take to the water for up to 3 minutes. Any longer and Health and Safety kick in to turf you out!  They raise money for any charity for their choice. You can win yourself a trophy for your bravery, and medals are coveted. Dippers win a medal for your first dip and then your 10th.  There are more landmarks after that for those who wish to make this an annual event.
Sunny Sands in Folkestone is covered with well-wishers and those dressed to brave the waves.  There are even prizes for those in fancy dress hoping to be awarded best costume.
regular dippers
Jennifer Clayton and her twin sister, Emma have 'dipped' since 2015, and are heading for their 10th medal… "The Boxing Day Dip is all about having fun. Everyone is warm and friendly, especially on your first dip. My first dip was when I was 9. I especially like it at the beginning when you hear the laughs, shouts and squeals of everyone running into the water!"
"After I did the dip I felt proud of myself and happy that I'd done it. What's even better is my older brothers hadn't done it but I had! As well as feeling strong, and upbeat, I do it because of the fun and joy I get out of it.  It's really thrilling running into that cold water! I will definitely be doing it this year!"
lions club history
The Lions Clubs began in the US in 1917, and having celebrated their centenary, can boast their position as one of the most successful international, non-governmental organisations. Made up of local businesses in towns and cities from around the world, their ethos is to join together in a non-competitive way to raise funds to relieve worldwide social and healthcare problems, whilst having fun at the same time.
For information on this year's dip, follow the Folkestone Lions Facebook page.
Photo credits: Simon Foot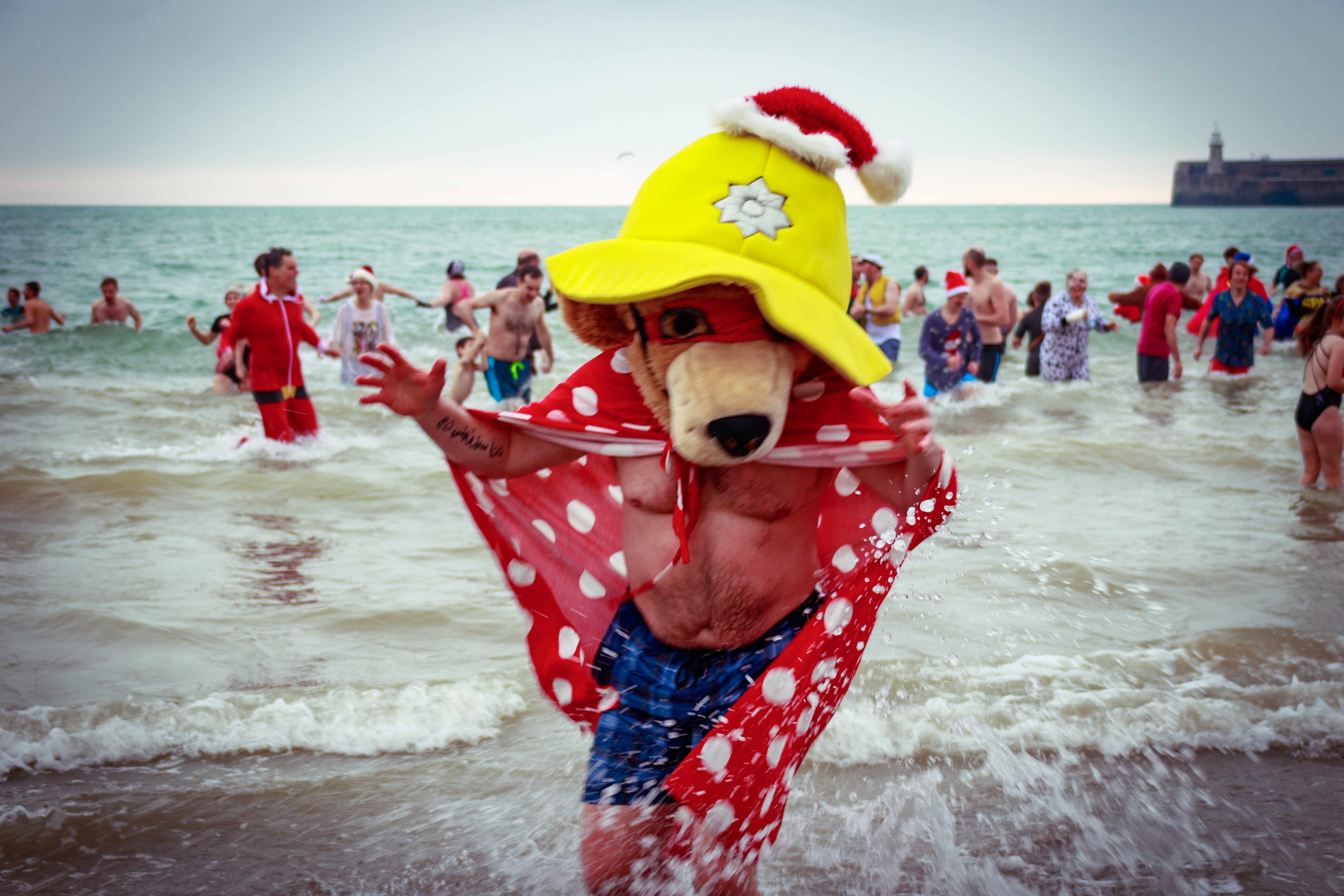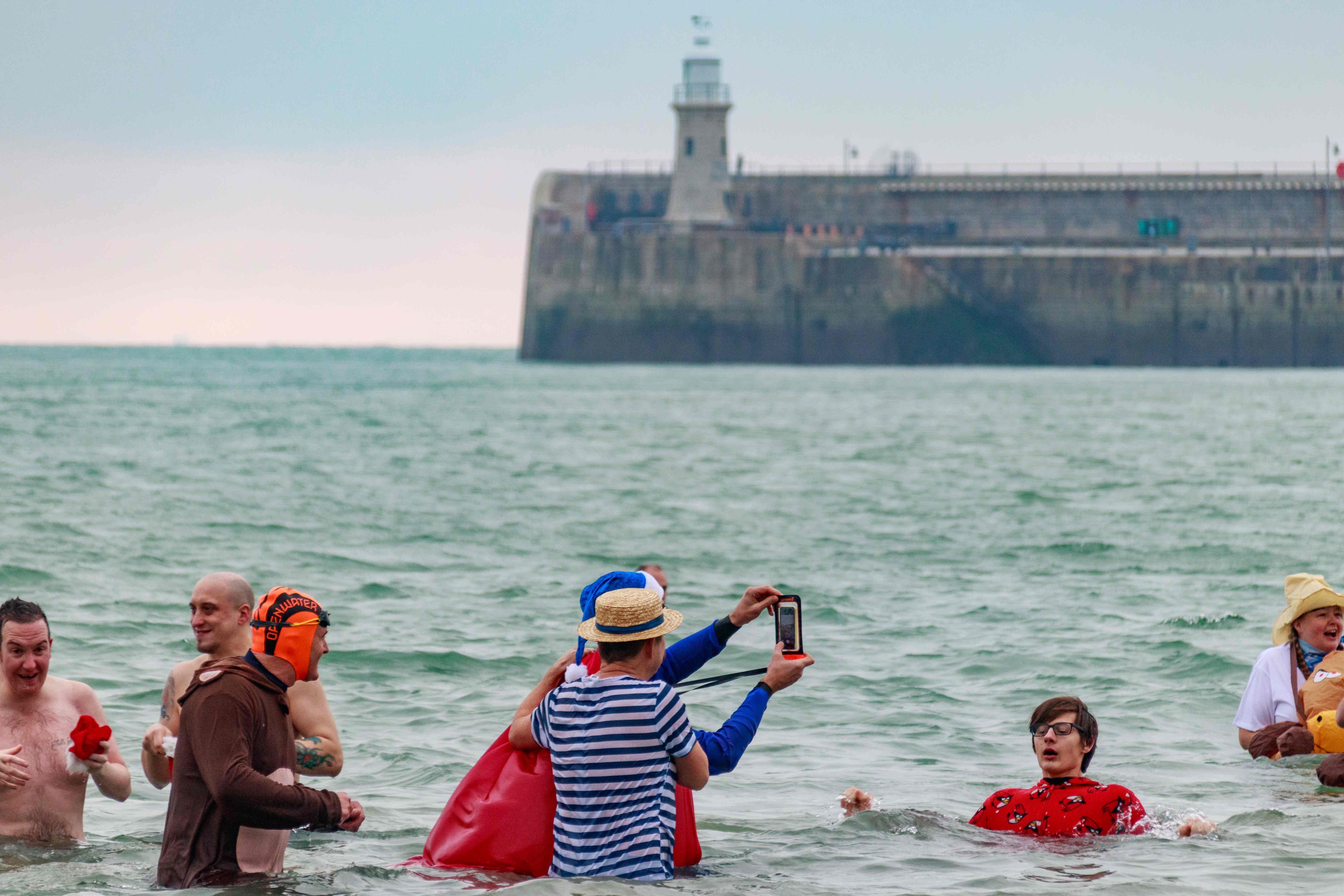 discover more about folkestone below