exhibiting New Talent – Blue Tuohy
Folkestone is known for its connection to the art world. For 10 years it has been the home to the Folkestone Triennial Festival where art works are spread around the town for all to discover. Over 40 of these are on permanent display and provide a security in knowing how many artists have felt inspired by our location. New talent needs to be nurtured and encouraged and so residents of the Creative Quarter take on this role. Folkelife spoke to Blue Tuohy after her recent exhibition on The Old High Street.
What's your connection with Folkestone?
"My partner first introduced me to Folkestone in 2014. We met studying on the extended diploma of art and design course at UCA in Canterbury, meanwhile he was working part time at an architects' firm on The Old High Street. I thought it was such a lovely street, with such a community feel to it…over the years such diverse creative businesses keep popping up and everyone is so welcoming and friendly and because of this, I saw Folkestone as an opportunity to exhibit my first solo show!"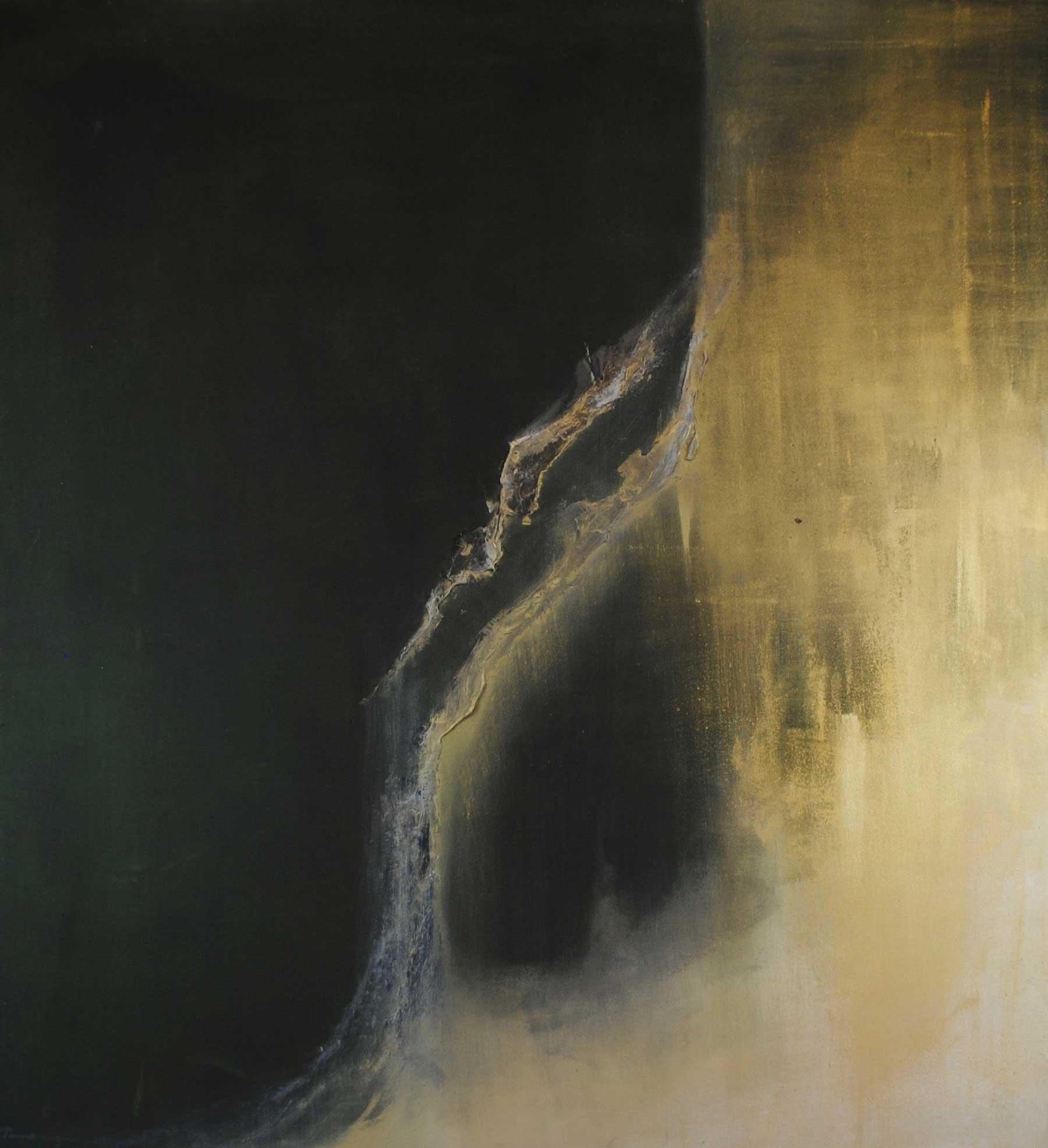 ---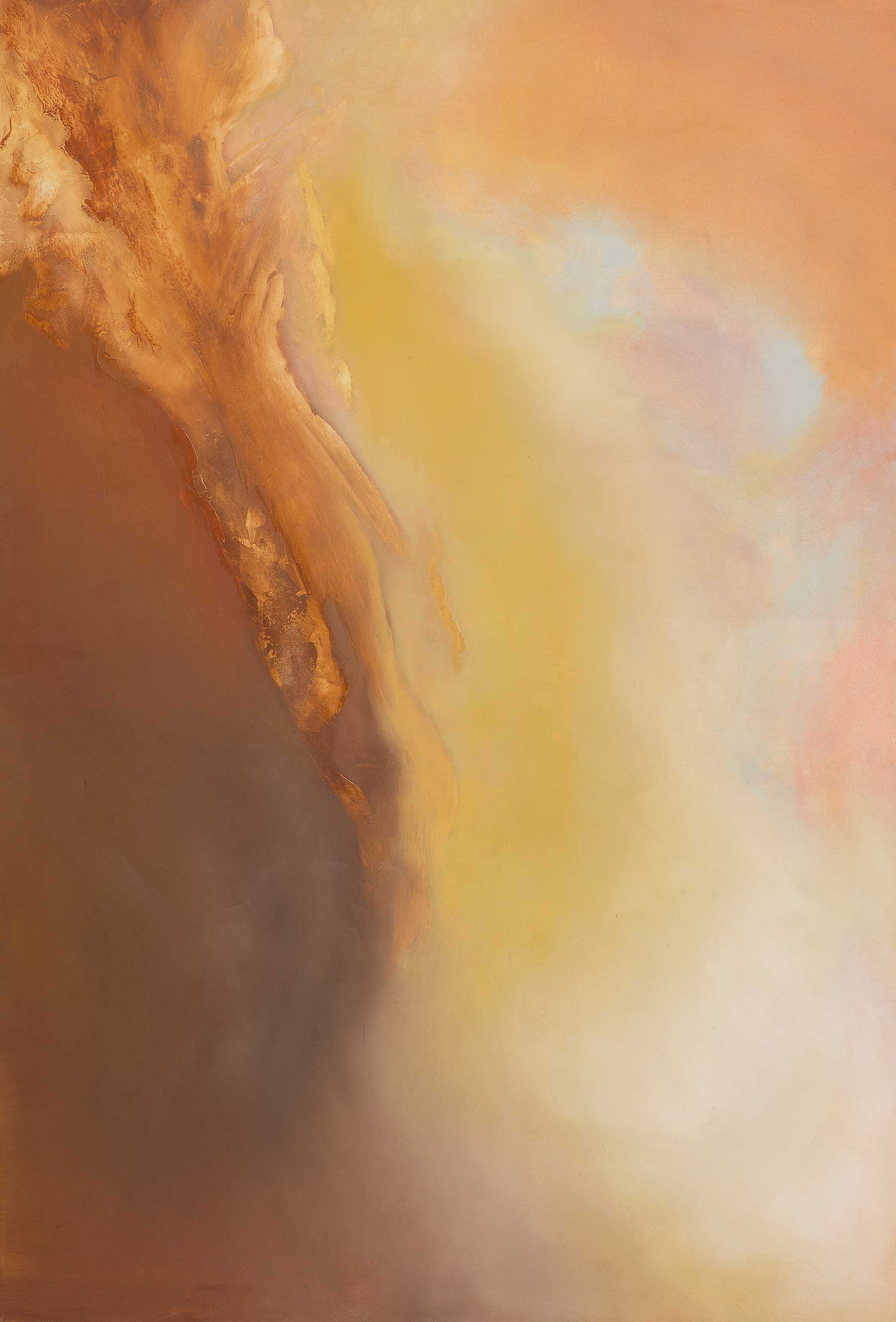 Describe your wor​k and your influences?
"I merge physical encounters, natural forces and experiences. I do this by using primal references such as photography that mirror my approach to paint."
"Visually, abstract forms that play with light, colour and depth are a significant factor in my work, with a particular interest in the ideas around the sublime in art. I find creating art a process to underpin the idea of purity and to decode the true es​sence of contemporary existence."
How did you get to exhibit in Folkestone?
"By getting in contact with Whelkboy's owner; Malcolm Allen. He kindly allowed me to exhibit my first solo show in his studio. Folkestone is an incredibly creative town.  I have been a semi-resident of Folkestone over the span of 4 years and have witnessed Creative Folkestone flourish, the Salt Festival by the Folkestone Fringe is a must-go-to event that I would recommend!"
What are your next steps in terms of developing your art and your profile?
"I am currently studying Fine Art at Goldsmiths, London so am hard at work in my studio here, with hopes of many more successful exhibitions to come! I also have a website on the go but for now my work is available to browse on my Instagram, and via the Saatchi Art site."
What's your favourite piece of Blue Tuohy work?
"My favourite piece would be 'Yellow'. It's calm and maybe less energetic than my other pieces, but that's what I like about it."
What's your favourite piece of work – in the art world?
"It would have to be 'A Dance To The Music Of Time' by Nicolas Poussin. It's about time and the relationship between four allegorical figures: pleasure, wealth, industry and poverty: A fascinating piece."
What's your favourite piece of work in Folkestone?
"I think it would have to be 'Towards the Sound of Wilderness' by Cristina Inglesias. I find the way the artist manipulates the landscape mysterious and enchanting!"
discover more about folkestone below