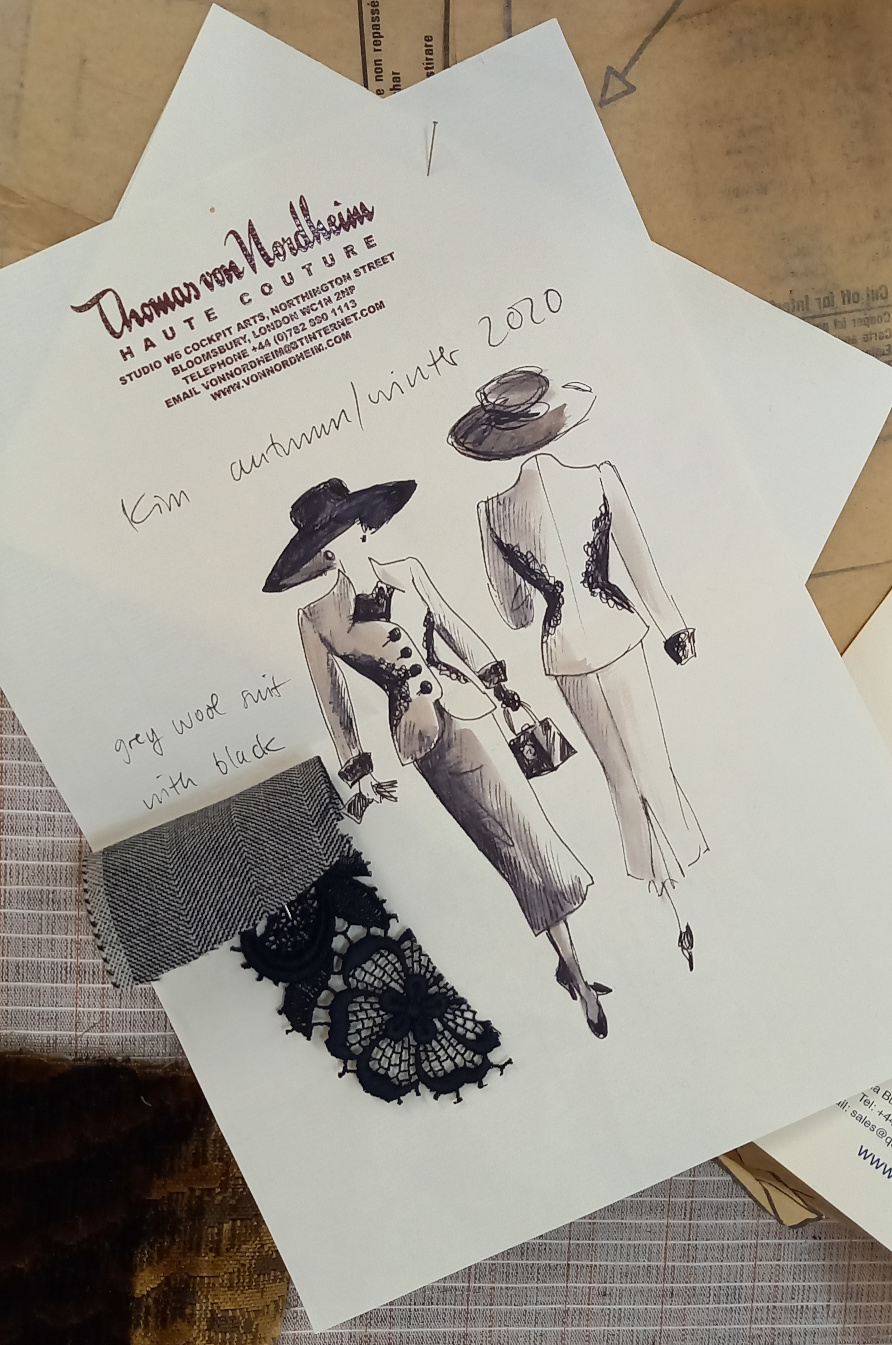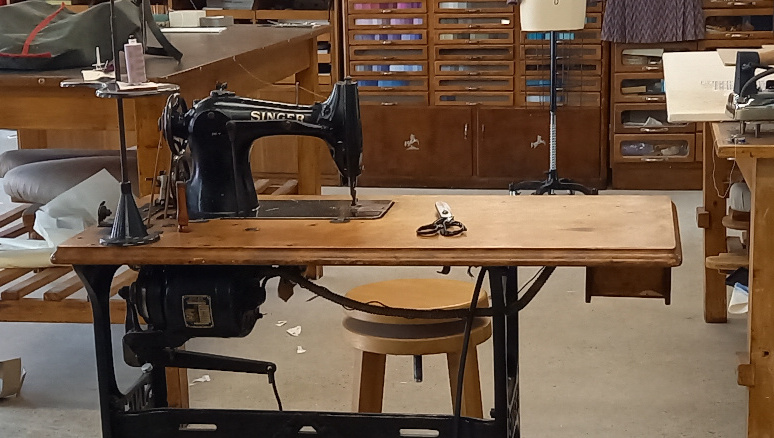 Bespoke Tailor and Couture Designer – Thomas Von Nordheim
Thomas Von Nordheim is the man behind many fantastic costumes for film, TV and theatre.  Starting as an apprentice in Germany, he moved to London to work with leading couture houses before setting up his own studio.  Now, with frequent visits to clients across the world, his studio in Folkestone is where the magic happens.  Folkelife met Thomas in his workplace just above the Banksy on The Old High Street.
"This is where I work; it's a beautiful space and has everything I need.  That's my 1934 treadle Singer sewing machine which I do most of my sewing on.  Why have a machine that can make 1600 different stitches when you only actually use one or two!  I am a traditional tailor; I create the patterns of my garments, cut them out, sew them and fit them to my customers.  Then, I unpick, re-sew, re-fit and sew on my machine here and by hand.  Anyone could say they could buy a suit off the peg on the high street, and they're welcome to.  What I create is original, and fits perfectly.  It's slow fashion because my garments are created to be worn time and time again, and will last."
New York, New Dehli, New Folkestone
"As my name suggests I'm German, but I've been living in the UK for most of my adult life.  My studio used to be in Bloomsbury, London, but I moved it down here in 2018 as it was much more cost effective.  My partner and I got fed up with the pollution and hustle of London and wanted to move to the seaside.  We looked at other places along the south coast but when we discovered Folkestone we came down every weekend to find the right place for us.  We've got a beautiful old apartment with high ceilings and a sea view.  My commute to work is by bike along the sea to The Old High Street.  I love the bustle of this end of town, and then, when I've finished for the day I return to the tranquility of the west end of Folkestone. 
"My work has taken me around the world; to New York to teach, it's funny how people in the USA don't think anything of getting on a plane for 5 hours with their sewing machines to come to my classes!  It's as if they're going 20 minutes down the road, not crossing the equivalent of part of Europe!  I've worked in fashion schools in New Dehli and New Orleans and enjoy travelling over the world to meet new students.  I also make costumes for film, opera and TV and have worked on the costumes for a Netflix show called The Great, and Peaky Blinders on the BBC."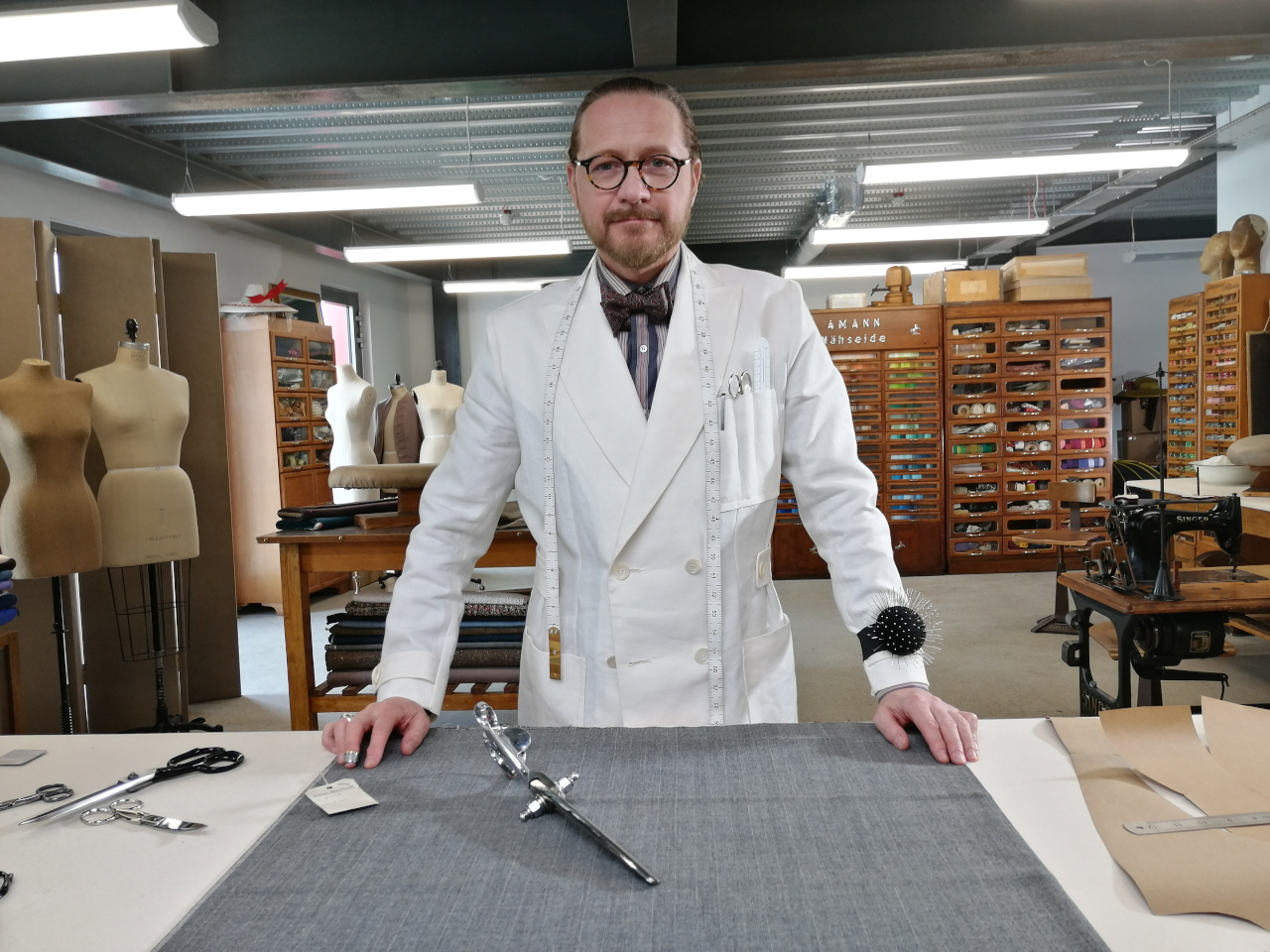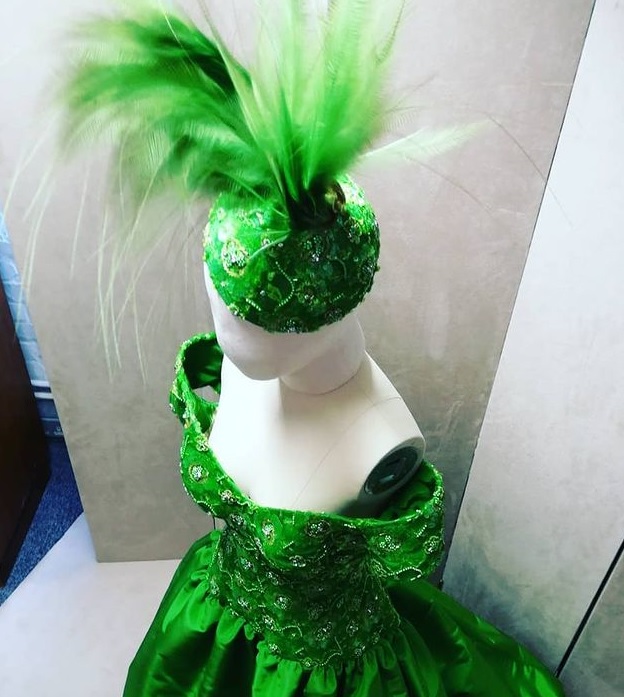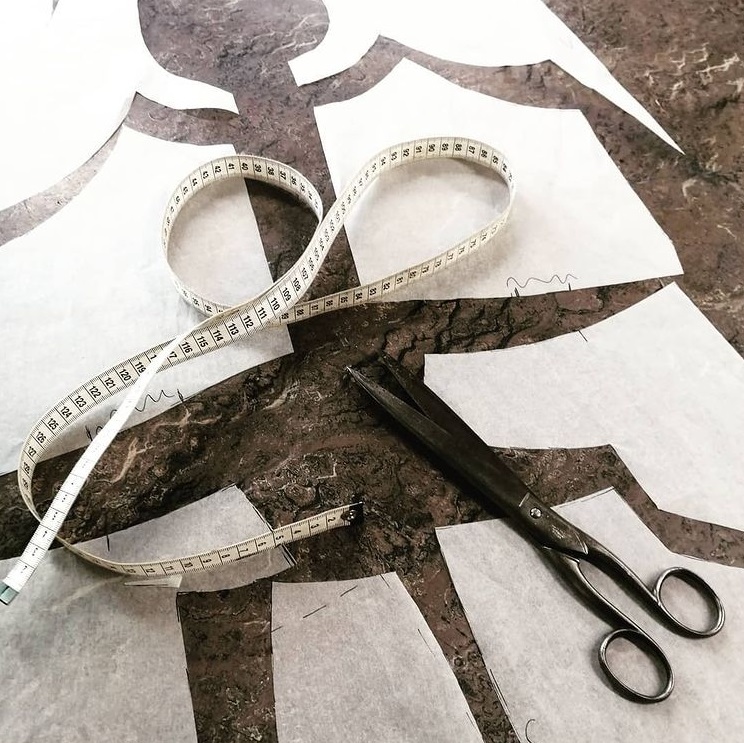 ---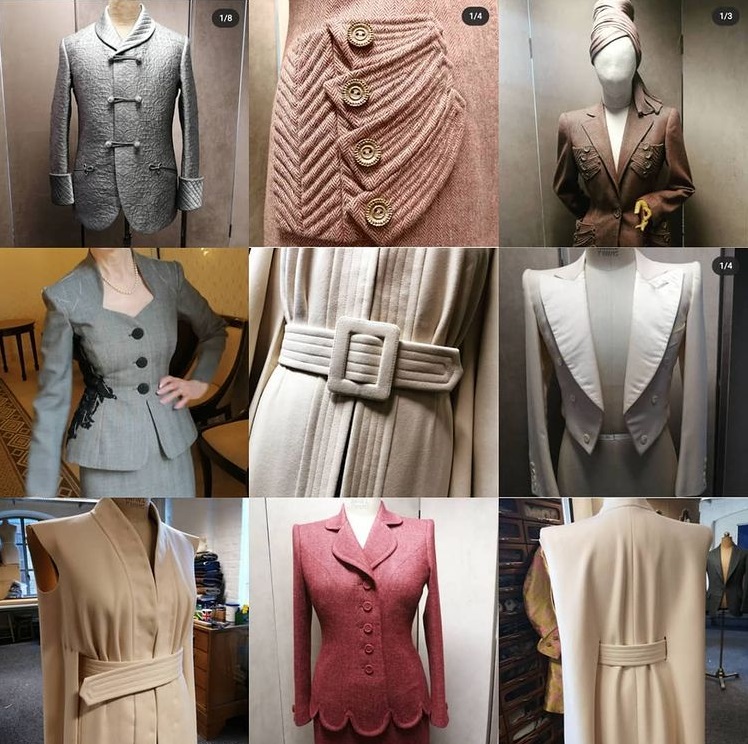 folkestone works
"What I love about being here is that people are connected.  If you want something, you can talk to your neighbour, or someone else in the building and they'll either be that person you need, or know who you want.  I have worked with Janet from The Robing Room and having been teaching at the London College of Fashion for the past 17 years I've got involved with teaching here with Janet. Also, having spent the Covid lockdowns teaching online, I've worked with a local film-maker to put my tutorials online.  I wanted them to be filmed properly.  In 2012 I wrote a book called Vintage Couture Tailoring with step-by-step guides as to how to do different techniques.  These tutorials are a follow-on from that."
tailor-made
"My private clients are people who don't want to wear clothes off the rack.  Maybe they can't because of their size; I have one client who is smaller than a size 0 so she can never buy anything ready-made.  I also love creating costumes for the theatre and film.  Netflix is opening a studio in Ashford which will make working with them very convenient.
"I still get up to London because it's such an easy journey.  Touch wood, I've never had any problems on the train, and it takes less time to go up from Folkestone as it did for me to get in from my South London house.  I've got membership of a club in Mayfair and use their boardrooms to see my clients.  It's a fabulous 18th Century house with its own swimming pool and beautiful rooms.  If we need to then we stay over, but it's such a breath of fresh air to return to Folkestone.  The pace is slower here, the air is fresher, and we're very happy we made the move."
Discover more about folkestone below