holly oluwo – real red woman
Holly Oluwo is definitely real, red and woman.  Her art '(He)Art' – heart – speaks of her journey of being abused as a teenager, becoming a mother and belonging in Folkestone.  Originally from the East End of London, her first thoughts when seeing Folkestone was that it had so much colour and vibrancy.  Holly contacted Creative Folkestone (CF) to inquire about properties and before she knew it, she was moving in.  Folkelife met with Holly and her daughter to find out more about her journey.
"My mum moved here first.  I was visiting her and walking down The Old High Street when I decided that this feels like home from home.  It's a bit like Shoreditch-by-the-Sea with all the colourful buildings and creatives working here.  I met Malcolm from WhelkBoy on The Old High Street and he encouraged me to apply to the CF to rent a property.  I thought any flat has to have what I have in London – and this does, it's better in fact.  We live on a road by the sea and I have one neighbour; in London I had 75 in my block.  So this is like a dream!
"I also like the people here; I feel there's diversity and Folkestone is growing, it's changing, becoming different and I'm happy to be here to see that."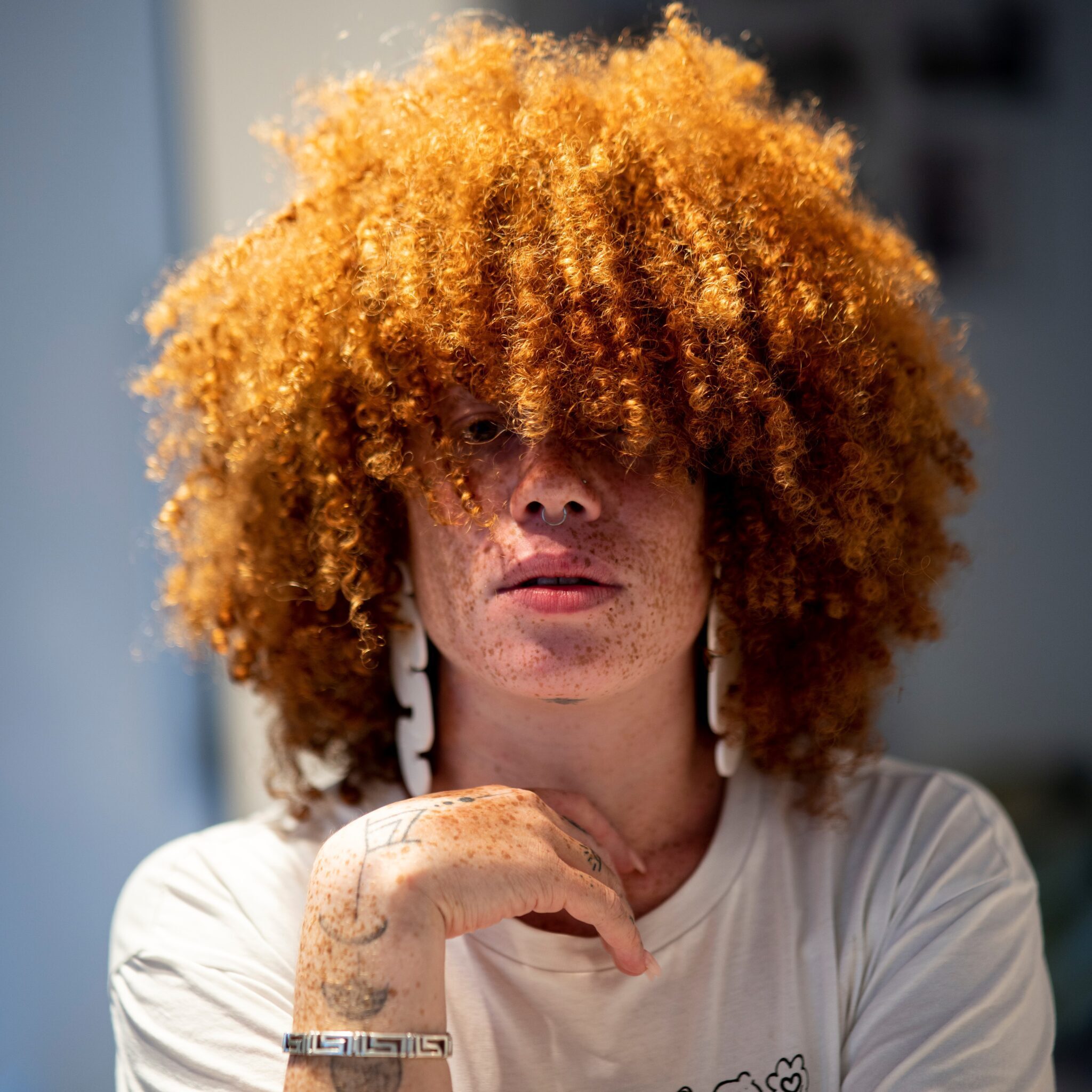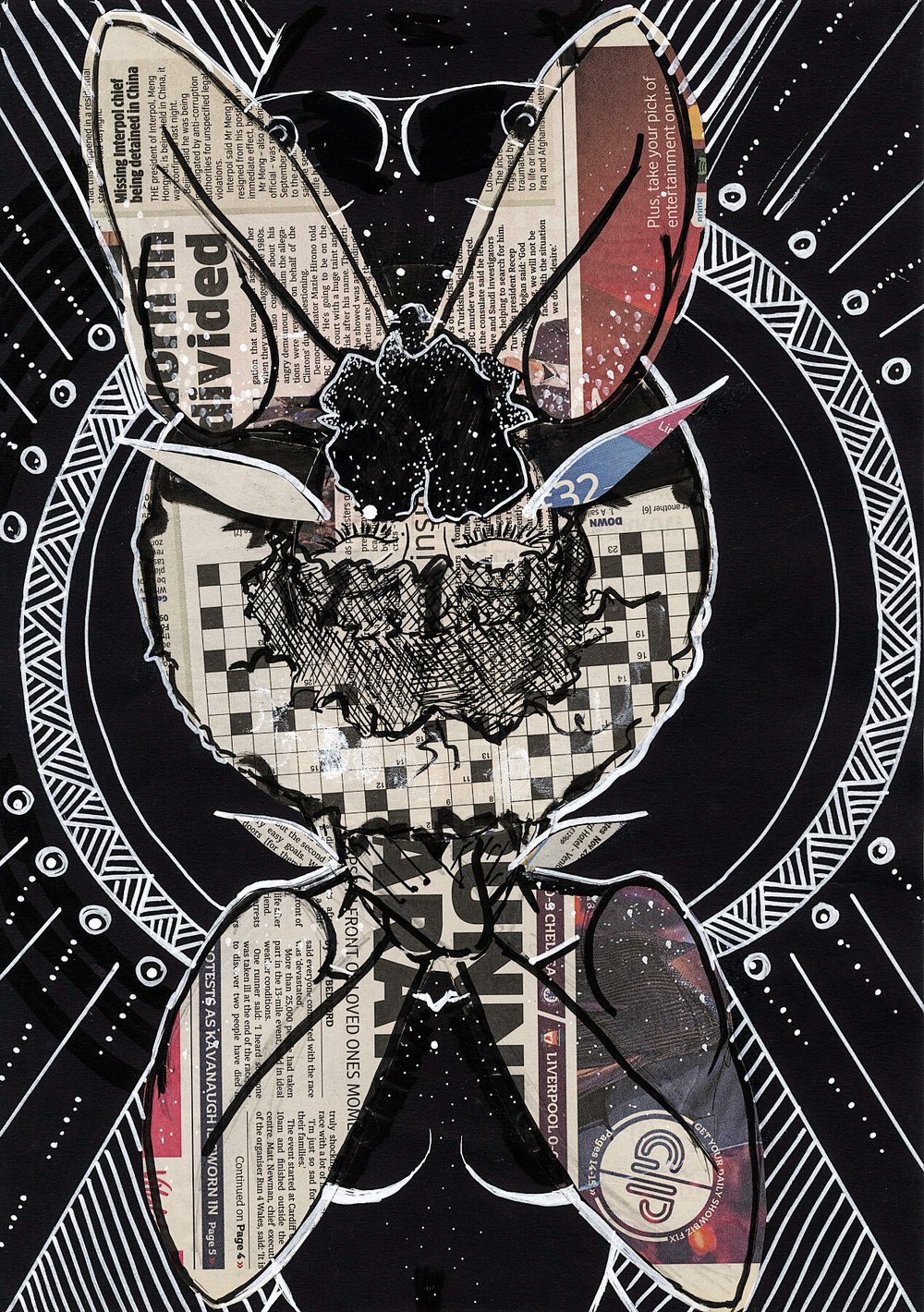 (he)art
"My art, my work, is from my heart.  It might sound a bit cheesy but it's from my heart.  It's my therapy.  I was abused when I was 12 to when I was 14 and because of that I compulsively read newspapers.  It was to make me feel better.  I'd read about other girls being abused, horrible stuff, you know?  To make myself feel better, to know that it wasn't just happening to me but there are other people who are going through the same things I am.  I'm not alone, and I collected the statistics on girls who were in the same boat as me. 
"By the time I was 16 I realised that I was just collecting bad news so then I started to make cards for my family.  I love cards, and I love making them, because you get to fill them with love and share that with the people you love.  If you put it out there, if you fill the world with love, it will come back."
sending love with flowers
"I had a partnership with a florist for about 6 years where I'd make handmade cards for her to send out with the flowers.  Then, around 2016, my Dad chose to take his own life.  It was a surprise, yes, it was.  It made me merge the cards with creating random sketches, which is where the Afrocentric women in various locations comes in.  I was showing what was in my head, and what I was experiencing.
"I create art with newspapers and with some of my bigger pieces the text is important.  It's part of what I'm trying to say within what I create.  With the smaller pieces I cut the paper randomly and see what happens.  That's also exciting, and you'll be surprised at how significant the text can be.  People also look at my work and see other things to what I've created.  I might not have noticed a particular word or phrase but it shouts out to them. "
artist, model, mother, security guard
"My artwork has been a side-hustle for a while.  Other work has included being a model, a security guard and a carer.  All of which I love doing, but my art is my therapy and my core.  Now I have my daughter my priority is with her until she goes to school.  That's hard because sometimes I stop myself and think 'why am I not working?' and I have to tell myself that I'm a mum, and I'm doing enough.
"My art is my passion though, and I'm working with Rachael Davenport from Core Therapies on Tontine Street to create a life-sized anatomically correct form of a pregnant woman for Open Quarter in 2023.  That's really exciting, I'm excited, Rachael's excited…!"
motherhood
"My art has definitely been influenced by my daughter – who is, without a doubt, the best thing I have ever created! – but I certainly took my energy for granted before having children!  The ability to stay up all night and create just doesn't happen when someone doesn't want to go to bed!
"She's also growing up in a house where there are a lot of newspaper vulvas around.  I do anatomically correct artwork of body parts, and I'm not afraid to tell her what we have and what it's called.  It blows my mind that people would be so open talking about an eye but not about other parts of our bodies. "
support and growth
"People have been really supportive; I have some of my cards in The Potting Shed and Native 3 on The Old High Street.  My friends are moving down too. Bel Cobain is a singer and she's living within 5 minutes of me.  My tribe is coming here!  You don't need to be in London, everything you can want is here.  And if you won't travel 45 minutes to see me here then we're not friends!"
All artwork copyright Holly Oluwo.
Portrait photo credit Henry Robinson.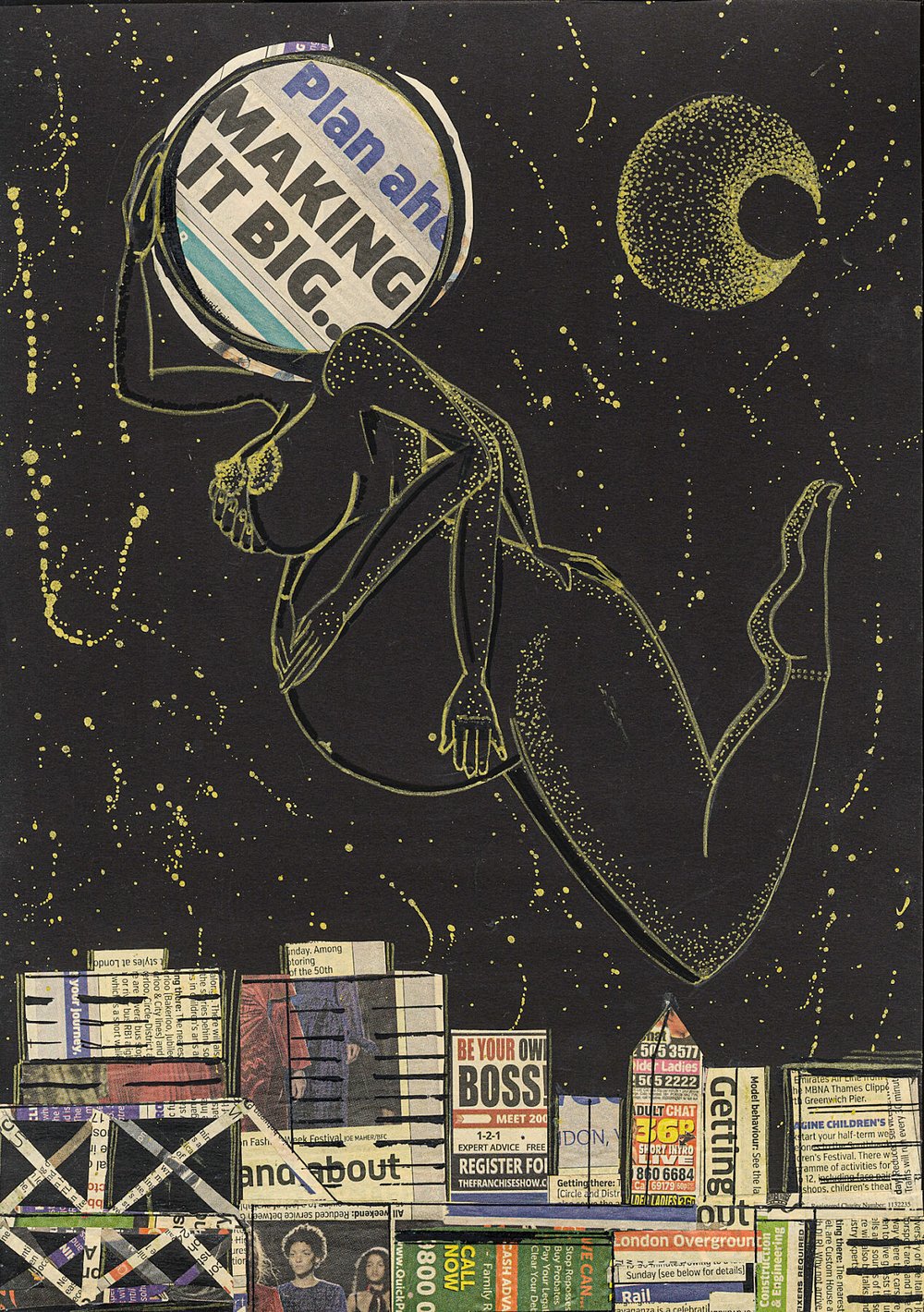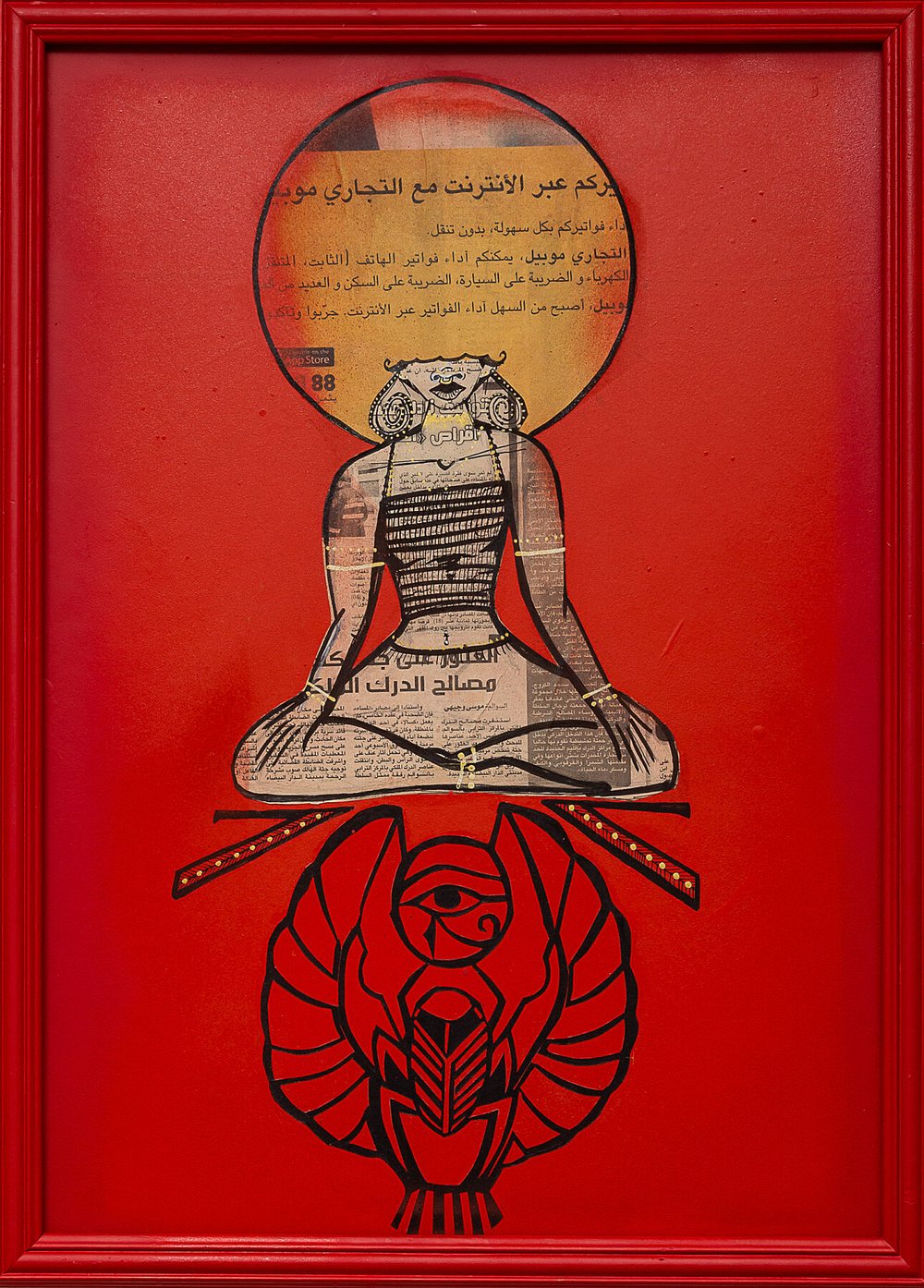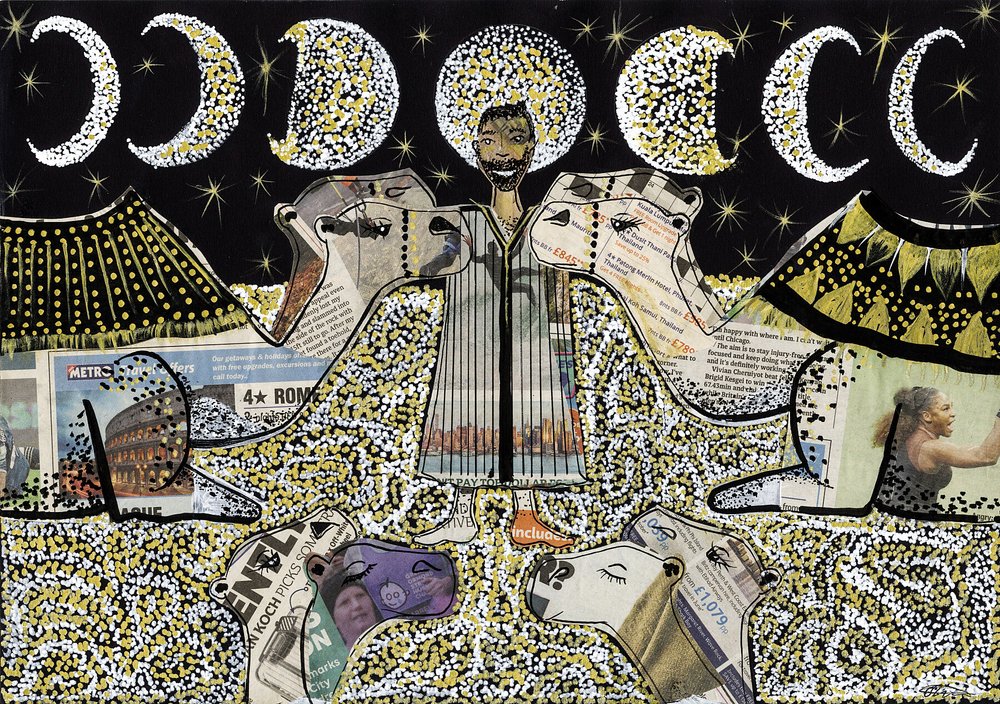 discover more about folkestone below