Objectables – Independent Publishers and Card Creators 
Objectables is Folkestone's own independent publisher and creator of uniquely funny greetings cards.  Tim and Annie Gould set up their business in 2012 and saw Folkestone as the town to build their empire.  Based on The Old High Street, the couple spoke to Folkelife about their award-winning business.
Tim: "We're a husband and wife team, and of all the teams like that I know, we work quite well together as we don't have particular jobs we each do.  I'll come up with something and she'll make it better or veto it!  Sometimes, I try and sneak an idea I really like in there and she'll only find out about it when we're printing them off!  Generally I work more on the wholesale management side and Annie is a bit more shop focused."
Annie: "We were living in Sussex and getting a bit stagnant with our business.  My sister had moved to Folkestone, followed by my other sister shortly afterwards!  We were visiting here more frequently and found the creative side of the town, and the vibrancy that Folkestone has, really motivating and what we needed."
the card shop
Tim: "Our shop, on The Old High Street, really came out of the fact that we didn't want to work from home, and wanted an office.  We found the shop and realised it cost the same as an office, so started to work from that.  It was tiny!  We create and publish our own cards, and sell them to other businesses as well as in our shop."
Annie: "It's hard work, we've been here since 2017 and it has taken a little time to get established.  2020 has shown that there's a real community with the traders on The Old High Street.  If some shops were staying open during the lockdowns, they were happy to be the collection point for other shops who had to shut. There's a great feeling of camaraderie, and now that shops are doing other things like Halloween and Christmas Trails, there's more of a community feel."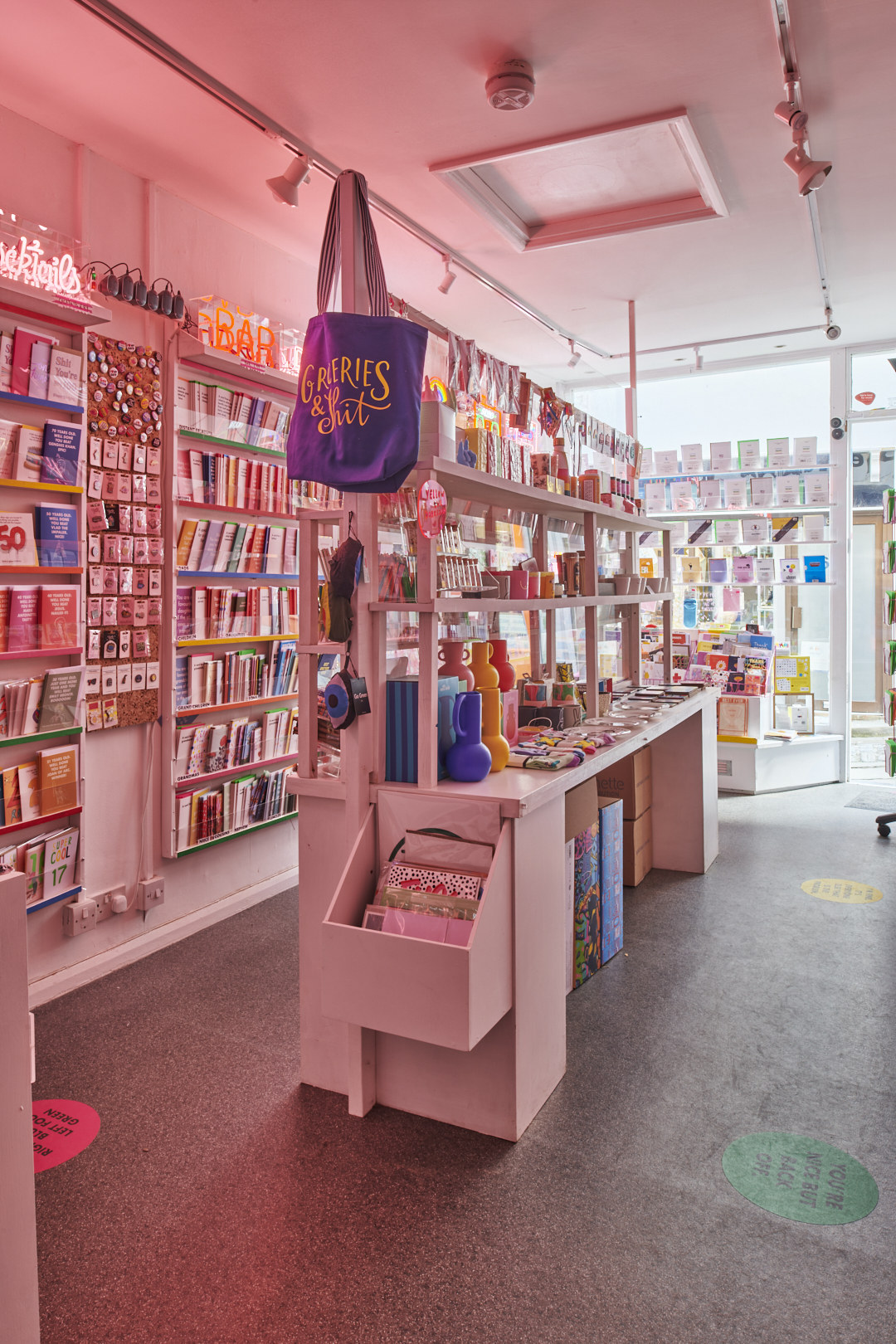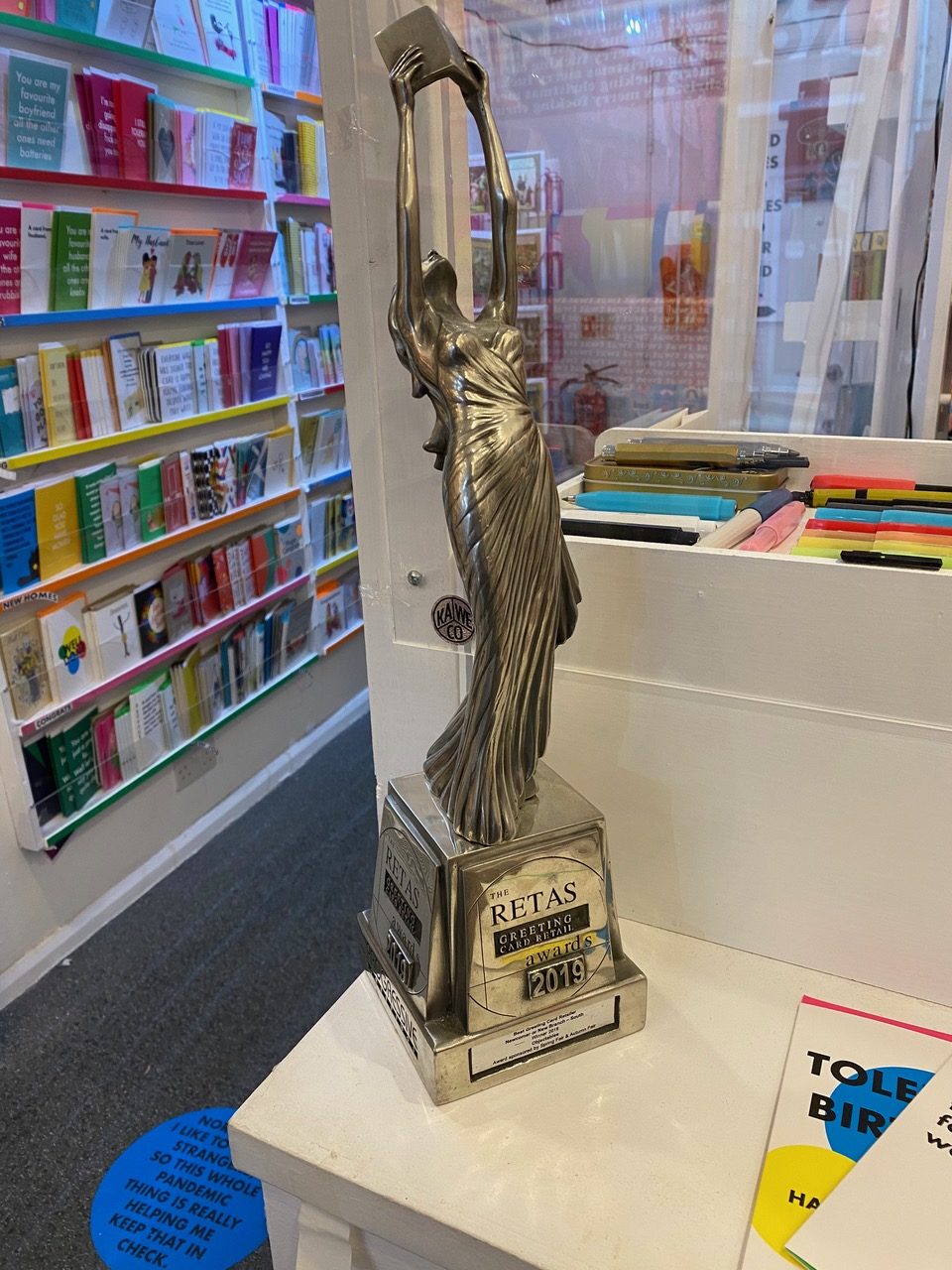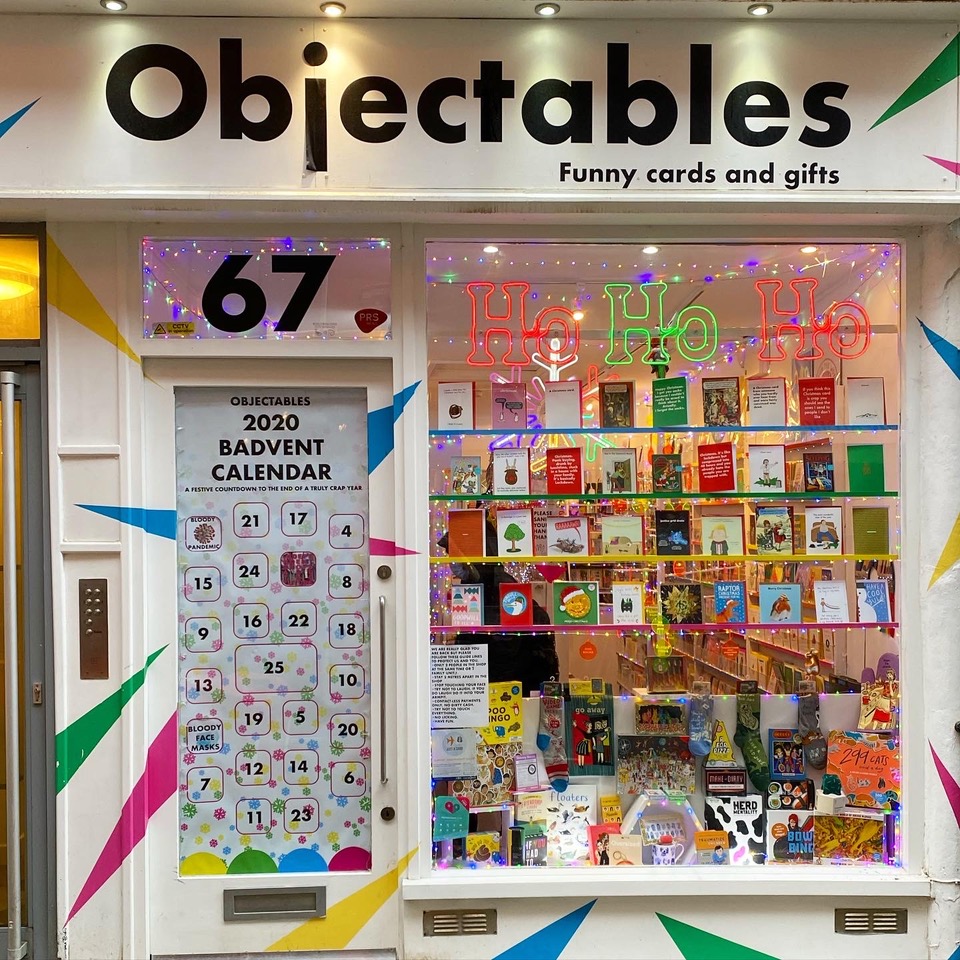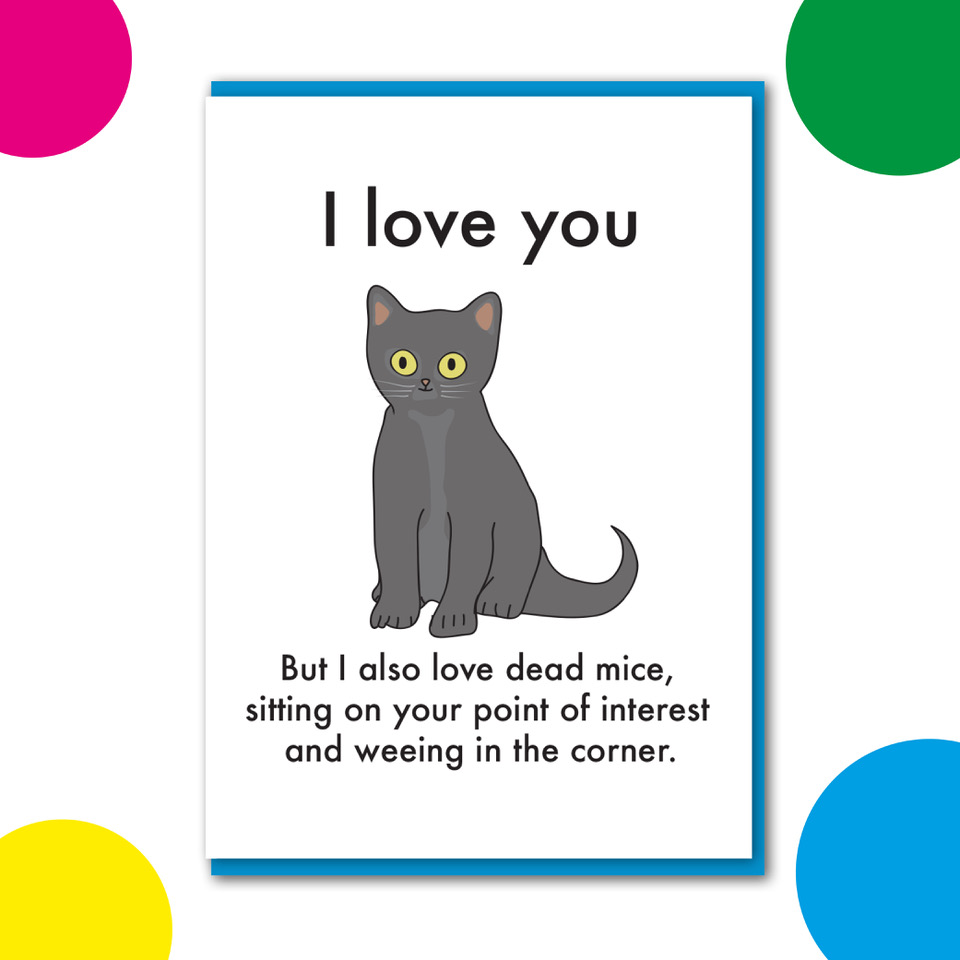 adding personality
Tim: "We fell into making cards. At the time we were doing something different.  You could find other funny cards, but we were doing humour in a way that others weren't.  We got picked up by Scribbler and things really took off.  We now sell to Paperchase and online sites like Thortful and MoonPig.  But the most important part of our wholesale business has always been the brilliant independent shops that we sell to all over the country.   
Annie: "I'd been looking for something creative to do when the children had just started school.  Tim would go to trade fairs and we decided to put some ideas together for a fair and see what happened and it worked!"
beyond the global pandemic
Tim: "Planning our business for what happens after Covid is hard.  We have ideas to put more Folkestone related products on our shelves.  We have started stocking really nice quality pens and stationery from companies like Kaweco and The Completist and people are liking them a lot.  Moving to a bigger shop is something we'd love but obviously we'll have to see how things go regards the global collapse of society etc."
Annie: "We're about being bright, vibrant and colourful, and the gifts, board-games and other stationery in our shop broaden our appeal.  We are award-winning – we won a Reta for Best Greeting Card Retailer Newcomer or New Branch – South in 2019.  It's a really nice trophy too!  And our website is up and running for times when the shop has to be closed.  The support we've had from customers has really lifted our spirits knowing that even during lockdowns they're still supporting us." 
Tim: "We're really unique in terms of card publishers who have their own shop.  As a result, we know what sells, and what our customers find funny.  When we're talking to other retailers we can say what works.  Also, other card shop owners can tell us what works in their shops so we can produce more lines.  I've been working on our Instagram too which helps get us known a bit more.  We use it to make people laugh just as our cards and shop do which is really important at the moment. We've had people visit the shop specifically because they follow us on Instagram and they have ended up loving the town which is great."
future of the high street
Annie: "What we have noticed in all of this is that there's a huge amount of loyalty for independent businesses.  We've seen so many people in the shop when it's been open, and our takings are up on the previous year.  I really think that what people like is the customer service you get from a retailer who knows their stock.  We can ask – what are you looking for? What's the person like? And because we know everything in the shop we can give ideas and you don't get that on the internet, or in the chain shops.  Certainly The Old High Street is a destination point and people are walking down here every day.  It's getting busier and  busier and people are supporting us and the other local independent shops."
Photo Credit: Interior of shop (pink hue) by Matt Rowe
discover more about folkestone below