tennis in folkestone – history in the making
The game of tennis has a place at the heart of Folkestone's sporting history.  Chris Hollands is the head coach at Folkestone Tennis Club and has grown up in and around Folkestone.  He's been playing seriously since he was 14 years old.  Now he's championing the sport for anyone who stands still long enough to hold a racket.  Folkelife spoke to Chris about Folkestone's history with the sport and making it available to all to play in town.
"When I was on the court at 14 years old, that time when school becomes a bit more serious and I was finding it stressful, I realised that I could lose myself in a game of tennis.  It became a place where I could be released from all those worries that came with studying for GCSEs etc.  When you're on court you are really focused on the moment, concentrating on the ball and hitting, placing and playing a game.  All of a sudden the stress would fall away.  If I felt like that, there's a chance that others did too.  I realised the benefit of what tennis can give you, and I've been a champion for it ever since.  Be it playing at regional and national competitions, or working with Mencap in Hythe doing some wheelchair tennis.  Anyone can play and feel those benefits too."
the davis cup
"In 1910 to 1913, various rounds of The Davis Cup were played at The Folkestone Lawn Tennis Club. They had 14 grass tennis courts and situated on land between Bouverie Road and Shorncliffe Road.  Wimbledon wasn't available at the time, so this was the next best place that could accommodate the players and audience.  Britain won The Davis Cup in 1914, so we were also pretty good at tennis then too.  The tennis scene has always been strong in Hythe, but since 2015/2016 we've grown in Folkestone from having around 20 to 30 children playing a week to now over 180.  There's a real positive time ahead for the sport in the town."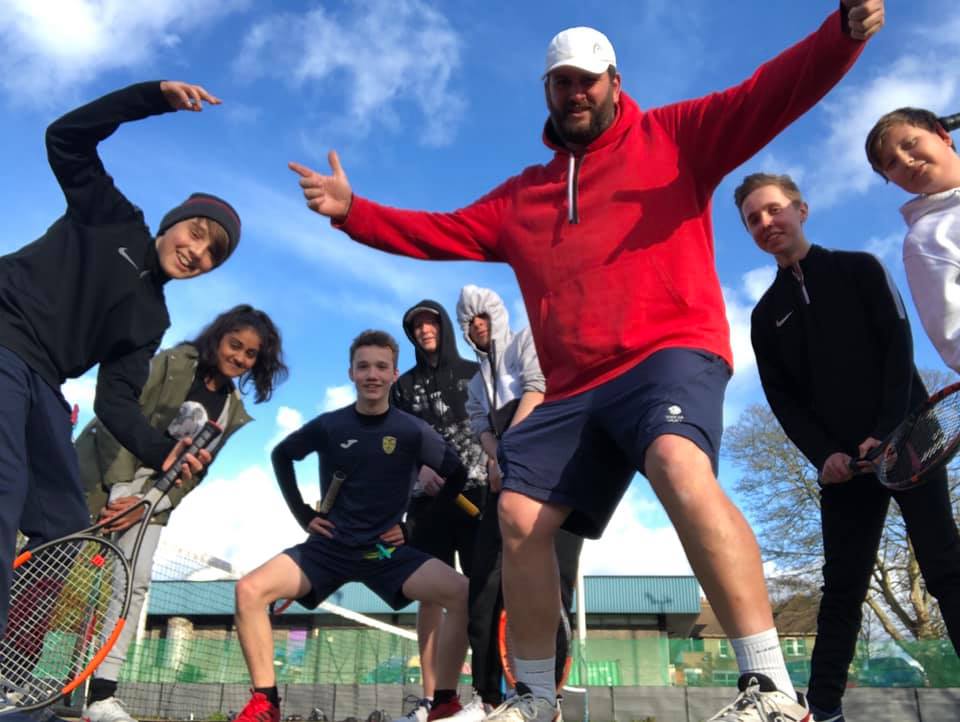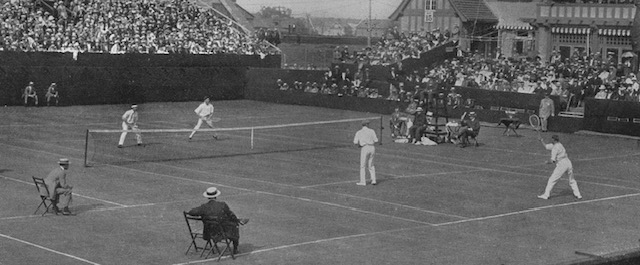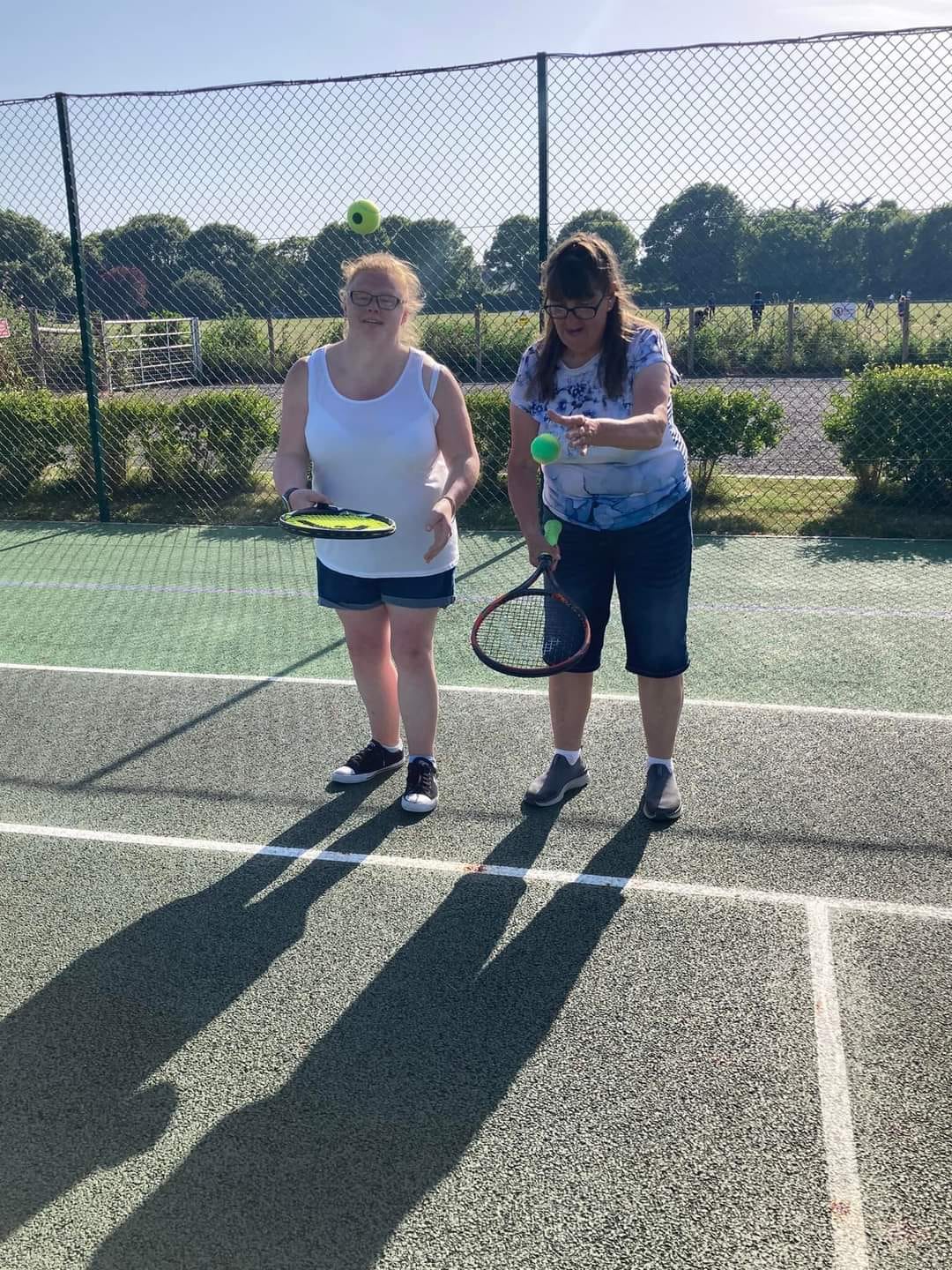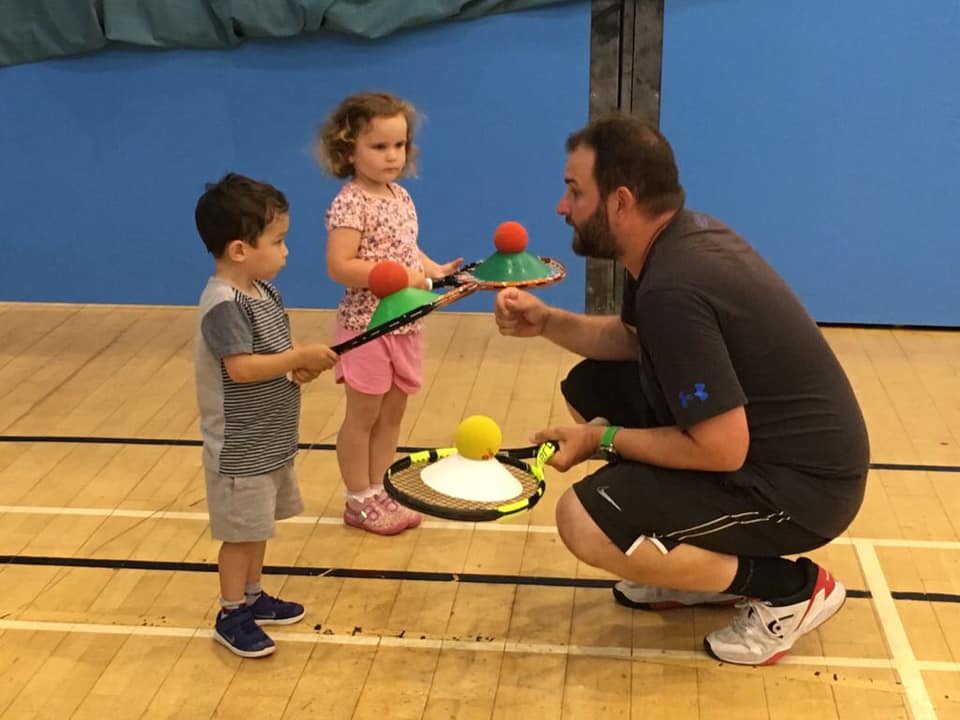 international strength grows local support
"Britain has been doing well in tennis internationally for a number of years now, and that undoubtedly has an impact on the sport at a local level.  Wimbledon champions such as Andy Murray, and Alfie Hewitt in wheelchair tennis, Jonny Marray in the doubles, it really does make the sport more visible to everyone.  It's a shame there's not more of it on TV!  But the East Kent community of tennis coaches is very close knit.  We give each other a lot of support and can introduce players from across the county so that they can play people of similar levels. 
"We can have inter-house competitions to give players competition experience before being thrown into the big wide world to compete.  Dominic Forsdike competed at a good level here before going off to the USA, and is now a Head Coach over in Australia.  Michael Owen is another who was our first junior to reach 1.2 ranking.  He's now playing in the USA in their first division."
tennis is for everyone
"Here in Folkestone though, as well as encouraging the great talent we have, tennis is open to everyone to play.  There are no limitations as to what we do.  We work with various charities and schools to offer the sport to anyone.  Give It Your Max is a charity that has a structure to support children right through primary into secondary school.  The charity funds the Breakfast Club so that each child has the chance to start the day on a full stomach.  They also get to play tennis to get them moving and encourage the release of endorphins so they have a positive start to the day.  There's an after school club too which the charity contributes to.  If the school has a high Pupil Premium – the number of children on free school meals – then the charity helps fund these activities.  It goes into secondary school too with lunchtime and after school clubs.
"The secondary school children have the chance to be involved in the Duke of York scheme which is a bit like the Duke of Edinburgh Award but teaches leadership skills in sport.  These students can then go back to training the younger students; it becomes a circular thing."
mencap and age uk
"We work with Mencap, as I've mentioned, to run wheelchair tennis and we also work with Age UK.  This is a charity that works with people age 50 and over to support active and social activities within the community.  We run Walking Tennis which has proved to be pretty good.  A lot of our seniors around here are quite healthy so we have moved to Tennis Express – a fast-track into tennis where they learn more skills about the game.
"We've created a colour-coded banding scheme for the adults, it's easier to understand than 'beginner', 'intermediate' and so on.  There are various players who know they're not beginners but think they might be the next Roger Federer… And it turns out that a little coaching in this area or that might help them improve."
hard courts and indoors
"At the Folkestone Sports Centre we've got 3 outdoor hard courts which are good for playing on anytime of the year.  We've got this really good opportunity for any child under the age of 8 who can learn to play with a foam ball and a smaller court.  It's a great facility here because it allows them to get a good grounding, good technique and developing cognitive skills to become really competent players. 
"The wheelchair tennis is split across two locations.  In the summer we play in Hythe and in the winter we play indoors at the Folkestone Sports Centre.  There are several different routes into tennis and we can always find a space and level for a new player."
discover more about folkestone below