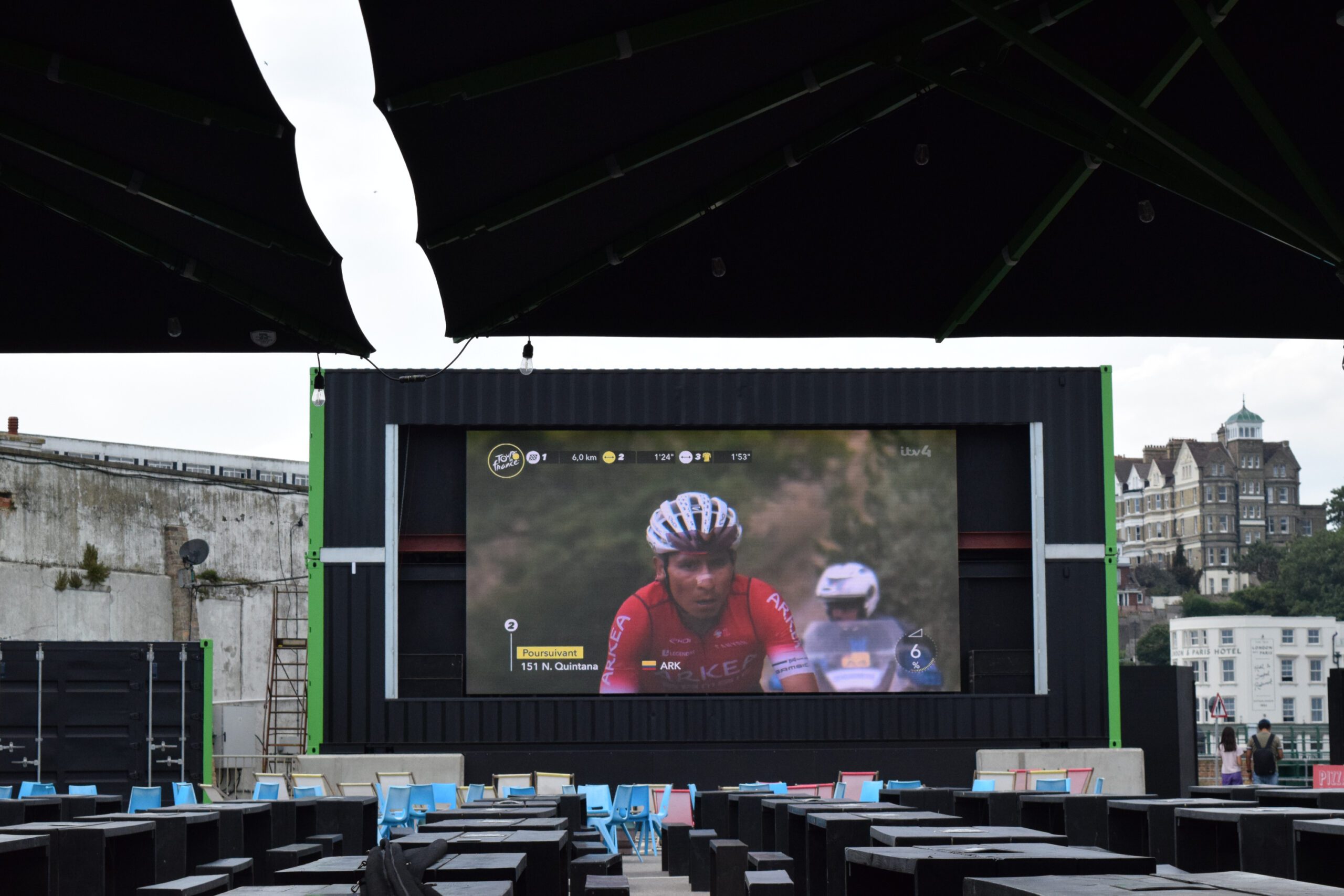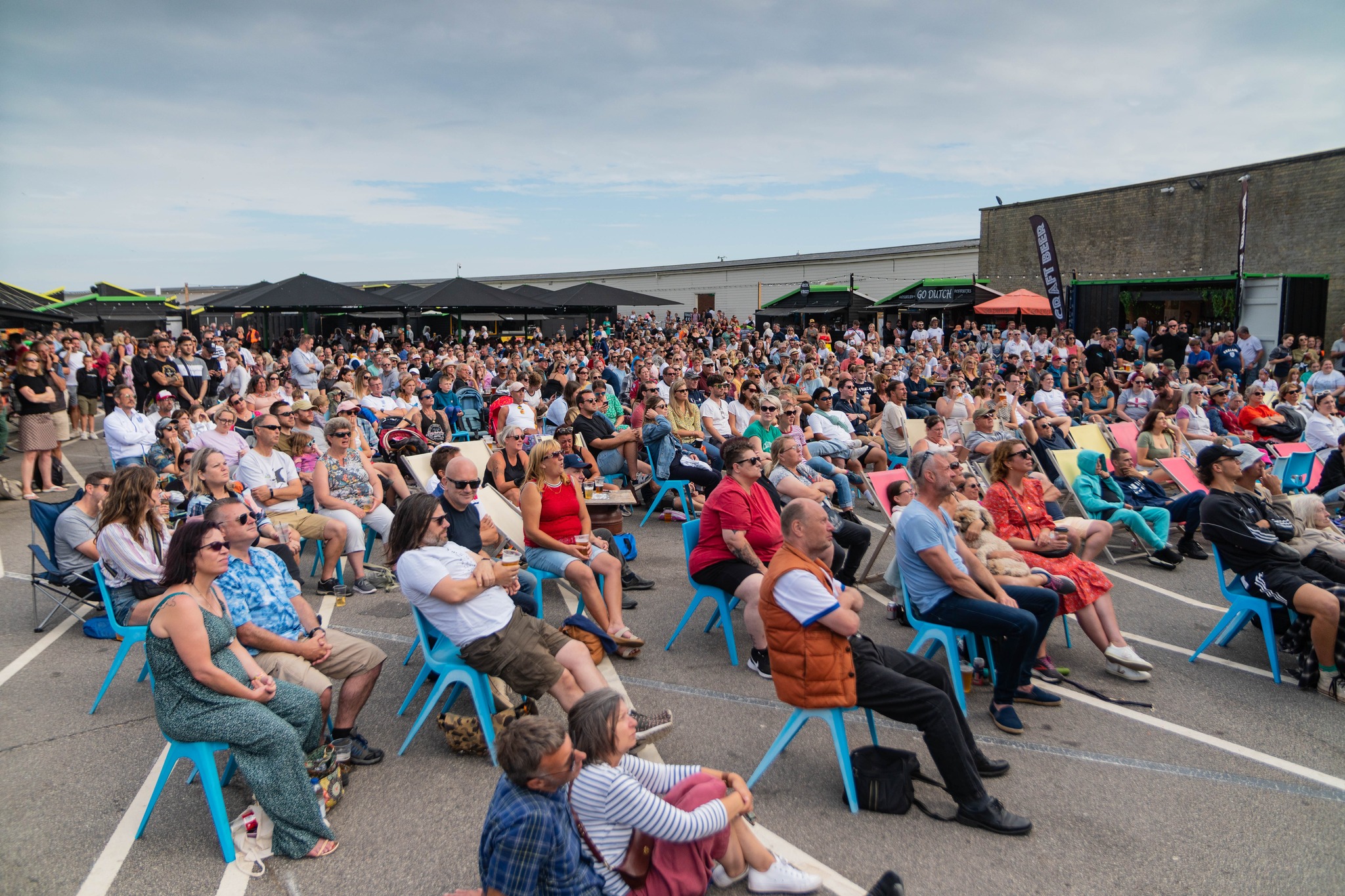 Folkestone Harbour Screen – winter 2022/23
The Harbour Screen is a wonderful place to enjoy a family film or sporting event whatever the time of year.  Set in The Goods Yard on Folkestone's Harbour Arm, it's a truly unique seaside experience.  The team have some brilliant treats in store, and the films are free!
Harbour Screen food vendors
There's a fantastic collection of food and drink on offer when you're watching the film.  The vendors in The Goods Yard range from Barney and the Pizza, Wild Box cocktails, The Taco Shed and Brewery of Angels and Demons.  There's also Greek and Thai street food as well as hot dogs and fish and chips.
Pick a table and get your food and enjoy your time with us.  The screen will be releasing its summer 2023 film schedule in the spring and there are sure to be treats in store.  There are some major sporting events happening over the year too so book in time to watch the cricket, football, tennis and more.
The best seat in the house
Whatever you choose to see, you'll have the best seat in the house.  Check back for the film schedule once its been released. You can also find out what else is going on on the Harbour Arm via their website and socials.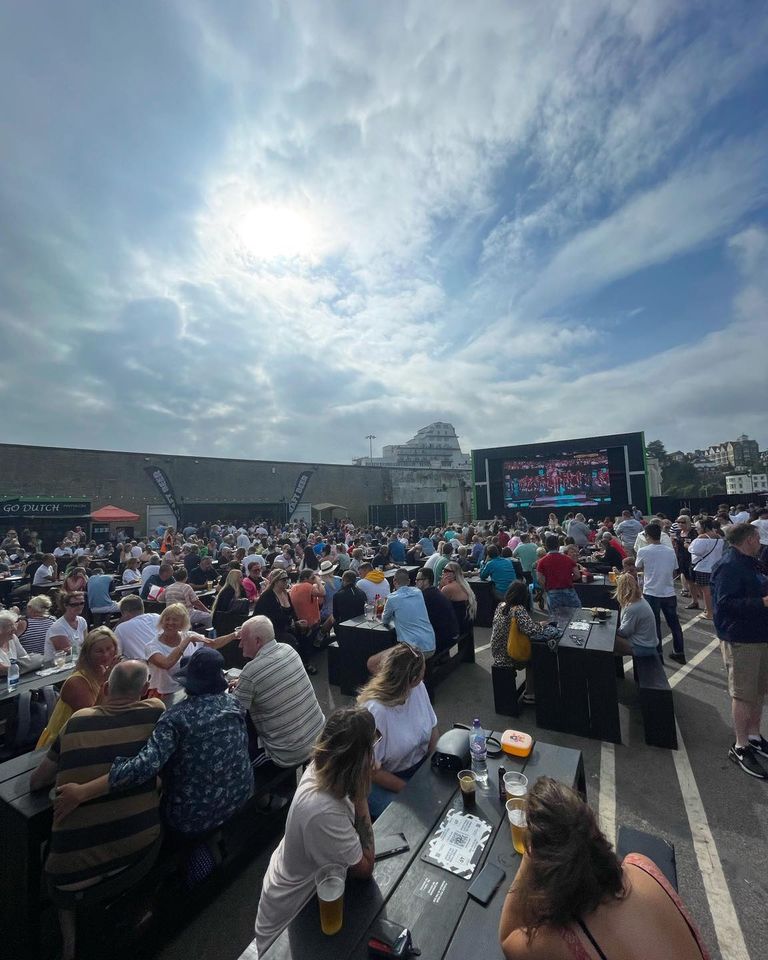 discover more about Folkestone below