FOlkestone Comedy Club – An exceptional night out!
Folkestone Comedy Club has been running since 2013.  We offer the best line up of Stand-Up comedians from across the country right here in Folkestone.  MC and organiser Dan Atkinson spoke to Folkelife about what it takes to put on such a high-calibre evening.
"I'm in comedy, I've been a Stand-Up artist for 15 years (full-time).  Now, I write for famous comedians and television, as well as doing the Folkestone Comedy Club.  I used to run a weekly club in York, which was a bit intense; writing jokes every week, quite often for the same audience, really tests your skills at being fresh and funny.  Here, we decided to run a club once a month, and through the winter months too, because why would you want to sit inside during the summer?  More importantly, we don't want to sit inside, we want to be outside, on the beach, enjoying all the fabulous things Folkestone has to offer!"
a folkestone family affair
"Folkestone Comedy Club is run by 3 brilliant families who have always wanted to put on a really great night of entertainment.  Comedy isn't just about listening to someone tell a joke or two; it's about putting on a great experience from the moment you walk through the door.  So the whole night is put on by me, Matt, Sarah and Peter and Joy.  We've all got different skills we bring to the mix; Matt is a trained theatre technician so puts together the most incredible sound and light shows!  We're so lucky to have someone so highly qualified who just happens to live here in Folkestone and uses this as one of his creative outlets! 
"Sarah, Peter and Joy are crucial to the whole experience.  We transform the Bowls Club, bringing in staging, lights, food and drink too.  It's understood that people are paying to come to a special evening, maybe the one night out in a fortnight, so it's really important it's as good as it can be.
"During the pandemic, we weren't able to run any events so we made some posters to sell instead.  I am rather proud of them, embracing that community spirit of telling people not to come.  Obviously, we want you to come now!"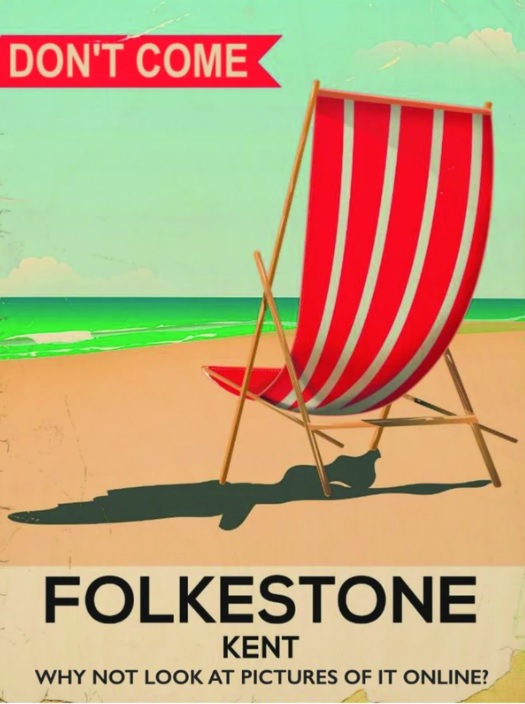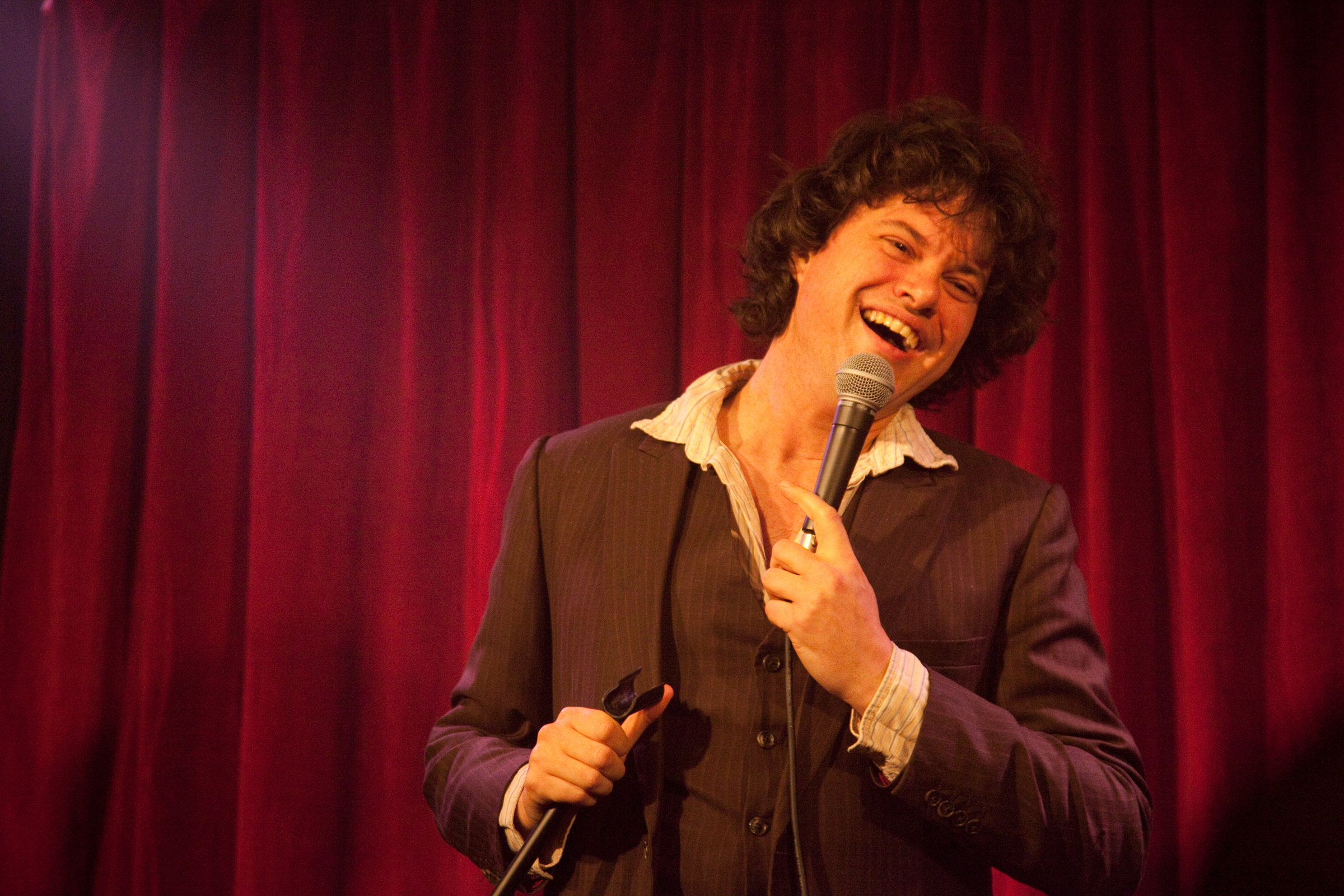 Live comedy in Folkestone
"I did my first gig here 10 or 12 years ago and it was terrible!  The gig wasn't set up well and so the audience didn't have a good time, and I didn't enjoy it either!  Now, we run a gig with one of the friendliest audiences in the country, which is partly by design.  If the audience has a good time, then so do the comedians, and they say 'Wow!  I love coming here!' And the audience says the same, so everyone's happy!"
our headliners are the absolute best
"The most fundamental thing about comedy is the experience; the lights have to be exciting, the sound has to be perfect, the smoke machines and so on.  On top of that, my job, is to book the best comedians.
"I call in favours and we have some famous people come down unannounced, but the headliners are always the absolute best.  You won't necessarily see them on TV because it doesn't work like that.  Some acts wouldn't work on TV, but when you see it live then it's incredible."
brand new comedy
"I go around the country to the comedy festivals, Edinburgh, Leicester and so on.  Watching all of the new acts, I pick out the ones who are going to work well with our audience, and be brilliant.   You get a really varied experience as well; there are musical acts, 'normal' stand-up and lots of different kinds of comedy.
"As well as the seasoned acts, we also have a section in the middle where brand new acts can have a chance.  I book them blind, don't even ask to see their stuff, and they are local too.  We've had a 16 year old do his first gig, and a 70 year old too.  It's a great apprenticeship to work alongside acts who have been on the circuit for a while; sometimes it's a chastening exercise, realising you've got a long way to go, but it's all good – you understand more clearly what's ahead of you."
folkestone is beautiful
"There are broadly two kinds of comedy night.  Professional nights, and amateur ones.  The amateur ones can be a struggle as you need to bring the audience with you.  If the material isn't up to it, you can test their patience.  Yet, sometimes there isn't the opportunity for amateurs to work alongside professionals.  So we try to offer that at the Folkestone Comedy Club.
"After that first gig, my wife and I came back to Folkestone to visit during the Triennial in 2011, and this place is amazing!  I can't imagine why you wouldn't live here if you've see what we've got on offer.  But then, I am an evangelist! The genius of the Triennial festivals is that it makes you walk around Folkestone.  You end up going to the curious bits that are off the main track."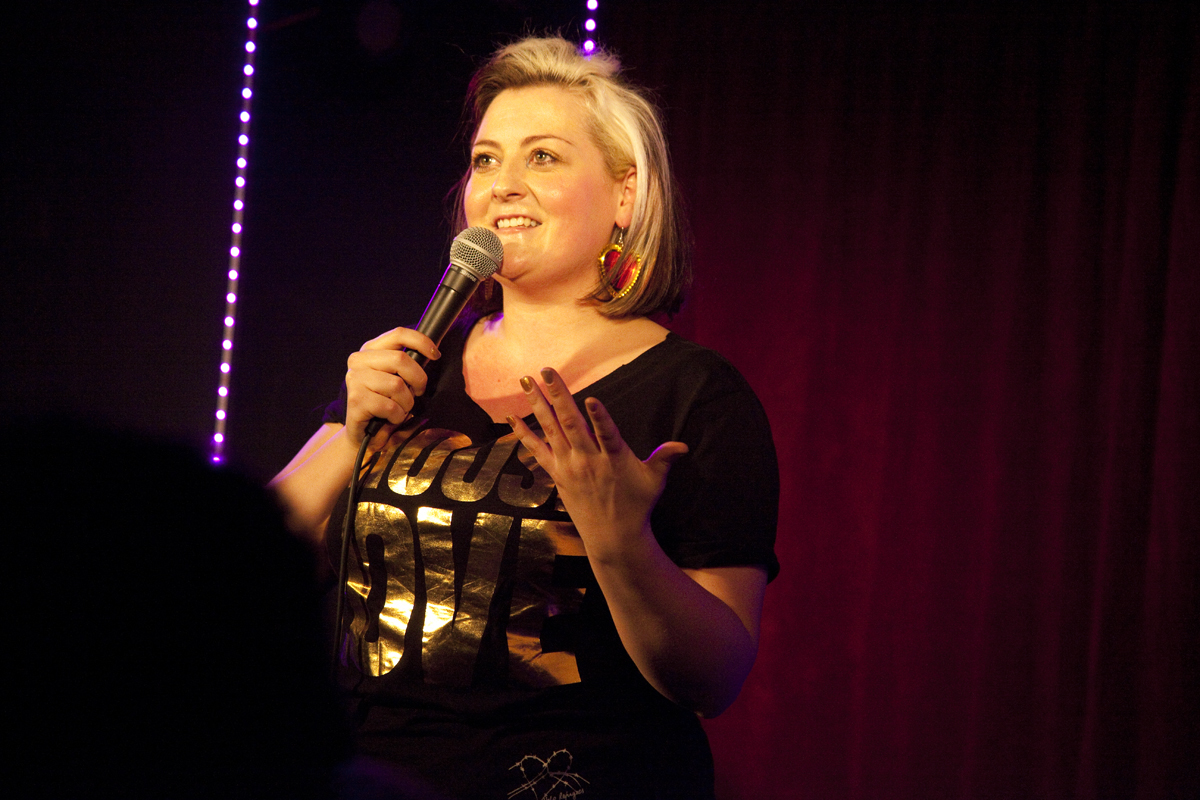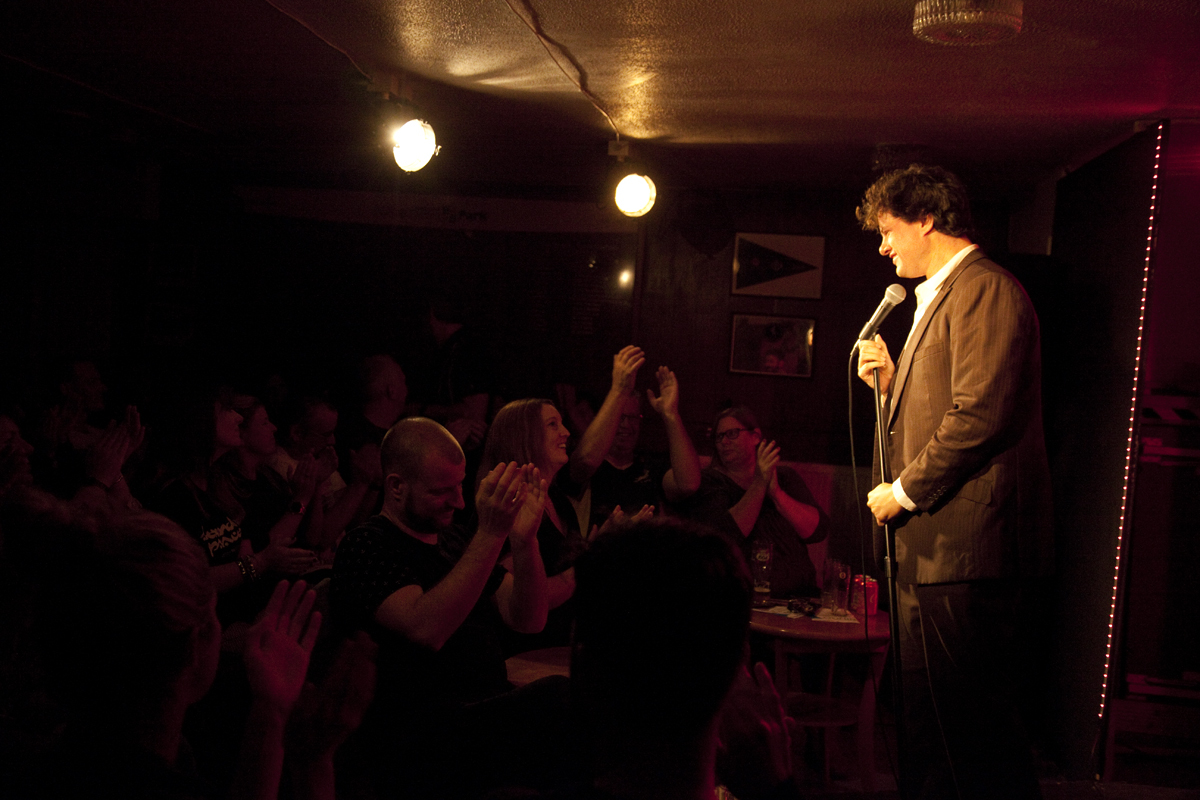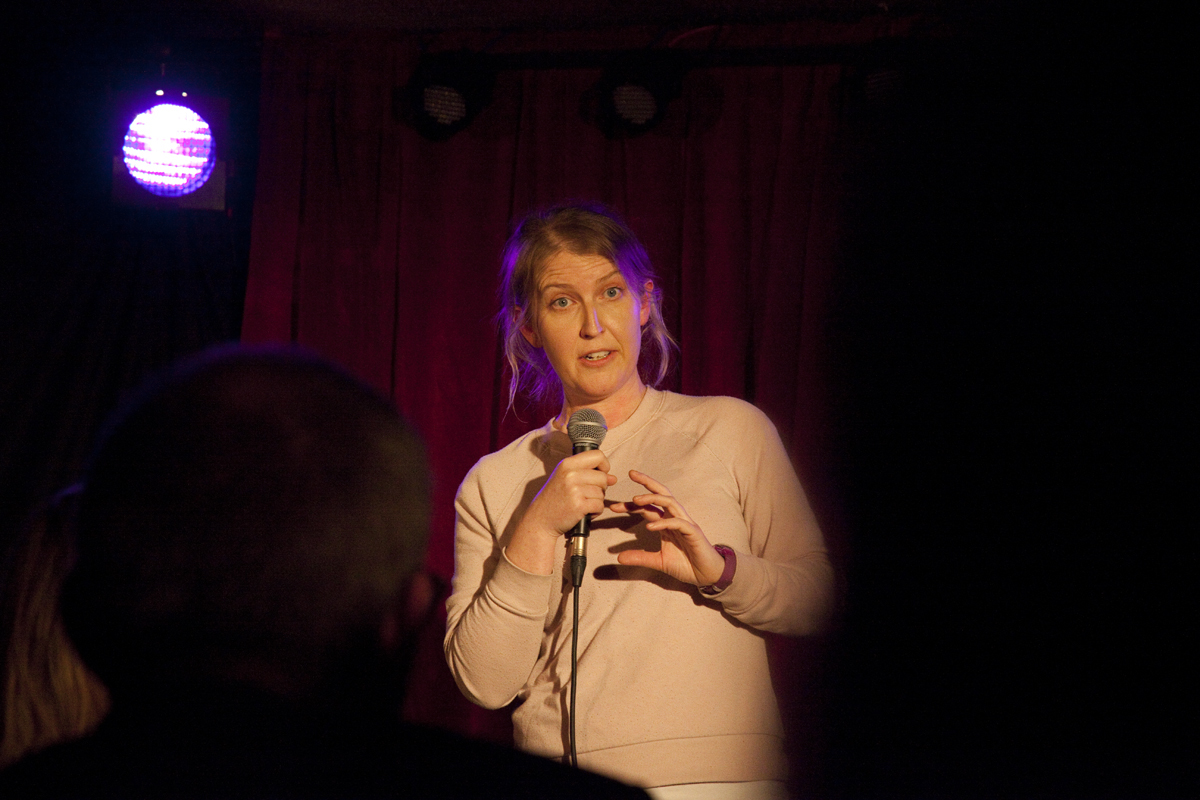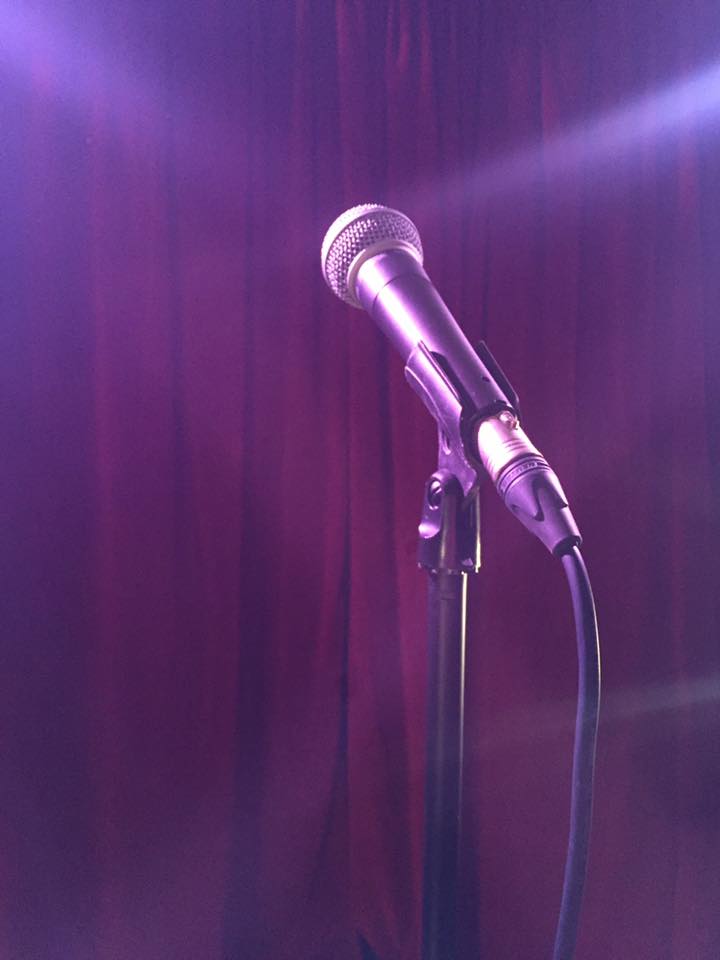 the friendliest audience in the country
"Folkestone's beautiful, and in my eyes, more beautiful for its desolation.  Places like The Warren are exceptional but maybe not the first place you think of when you come here.  This town is meant to be shared, so we moved here, and invite so many friends to come and see what we've got going on here!
"One of the things I love about the Folkestone Comedy Club, and it's something that's remained consistent throughout our 6 years, is the audience.  It's always been a great mix of people – different ages, different backgrounds, a good healthy mix of people who've always lived here and those who've moved into the town.  
"We've tweaked things here and there, but not made any major changes because the event works really well.  We have changed our ticket provider.  That may sound silly, but ticket fees are unavoidable, and yes, it's annoying, so we thought we'd have an ethical provider.  Now, when you buy your ticket, each purchase helps to plant trees.  It's a nice little positive, everyone hates ticket fees, but if this can be seen as offsetting the pain of those fees, then that's a good thing.
local yet world-class comedy  
"I compare the comedy nights, and that's also a bonus.  I'm keeping my hand in with the performing, but it also means that the club has someone who's a local, and I get to do comedy about the things we all experience here.  We're not booking some anonymous MC from London who's going to do jokes about the Tube, we're doing jokes about here, and about us and that gives the audience real ownership of the club.  It's a shared thing; the three families that put this all together, create an evening that's an incredible experience for us all.  We put a lot of love into it and we want people to enjoy it and have a good time."
Folkestone Comedy Club nights and merchandise can be booked via their website.
discover more about folkestone below