Horticulture classroom – teaching future generations
Folkestone Academy is building a horticulture classroom on its site at Park Farm.  The school, which is part of the Turner Schools Trust, will be able to deliver horticulture-related studies to children across Folkestone as part of the curriculum, and also run after school and holiday clubs.  The Friends of the Folkestone Academy is a charity that supports the school with a board of trustees chaired by Sir Roger De Haan, and is partly financing this initiative.  Folkelife spoke to Seamus Murphy the Trust Principal and CEO, and David Bowles, the Director of Finance and Operations.
Seamus : "When I first joined the Trust I realised there was a large gap in vocational training, particularly in the areas of horticulture, environmental science and the like.  The grounds here at Folkestone Academy are extensive and there is a lot of scope to do something here.  Also, the first Principal of the Academy – John Patterson – sadly died in post here; there is a memorial garden to him in the grounds.  We started to think about plans that could re-imagine that memorial garden, and improve the grounds around whilst also providing an additional curriculum space."
big dreams
Seamus : "What started as a small idea then grew into the space we're developing today.  Post-Brexit there is a real challenge around the operating of agri-business locally.  There are huge employment opportunities for children in the Folkestone area to become part of agriculture and the businesses that compliment it.  So, this forward-thinking planning allows us to provide curriculum training and teaching about the environment, and particularly about environmental science and the importance of sustainable approaches in the future. 
"It also gives us the opportunity to learn more about being healthy in terms of their own understanding of healthy eating around fruits and legumes and knowing how to grow things. And I guess being being outside and enjoying learning in a way that maybe they weren't in the classroom.  Sir Roger and The Friends of the Academy have been supportive right from the start on this project."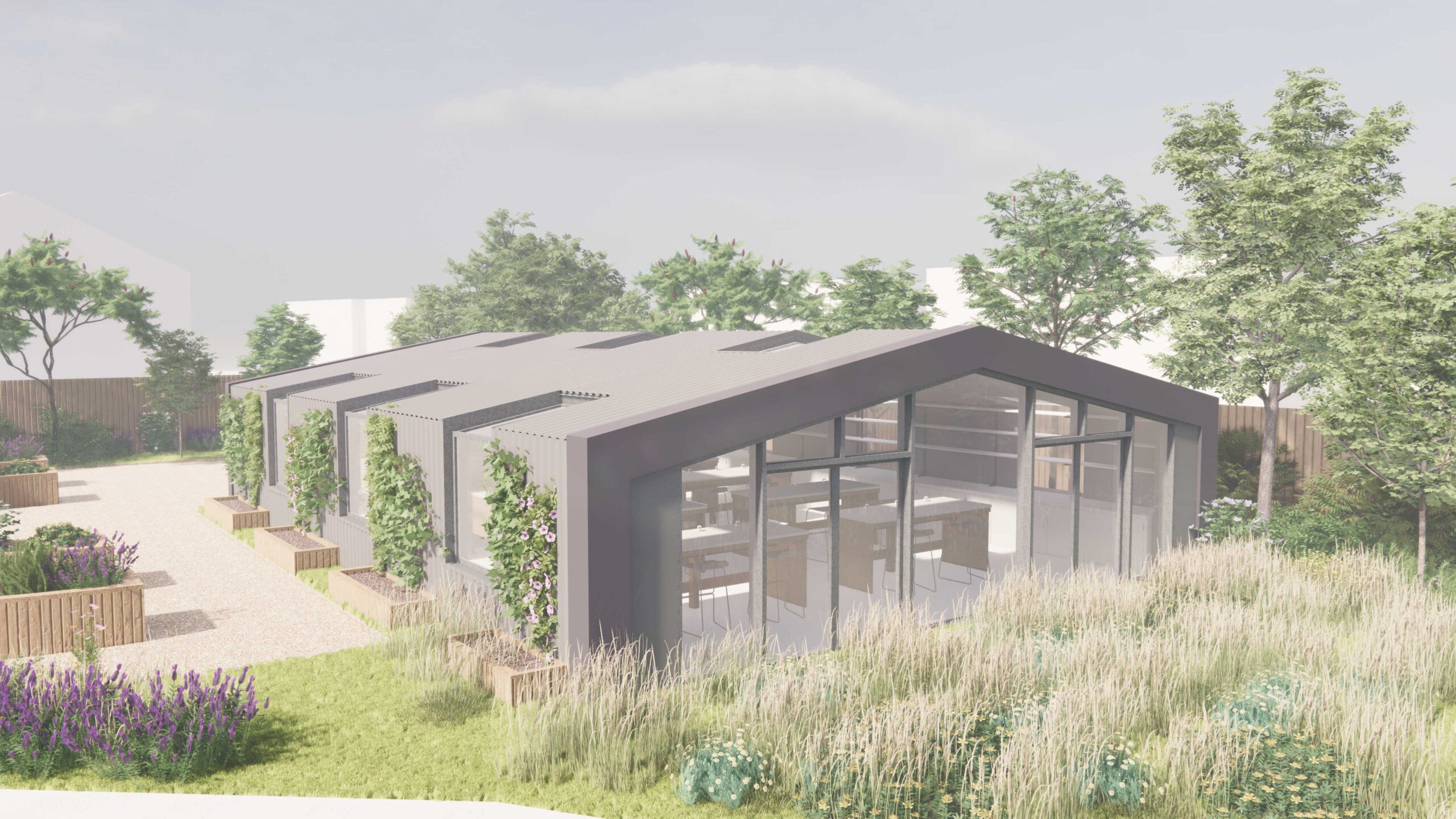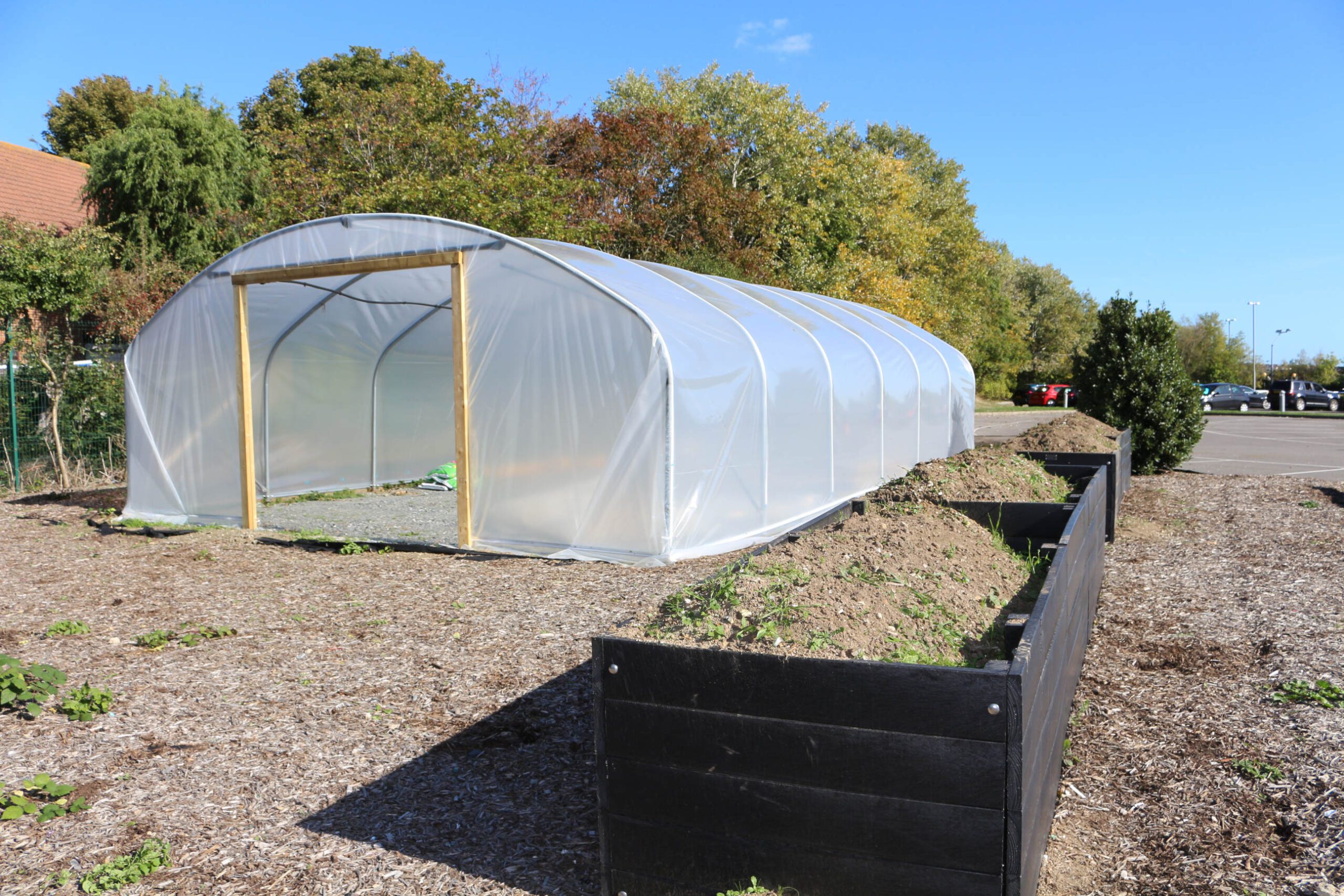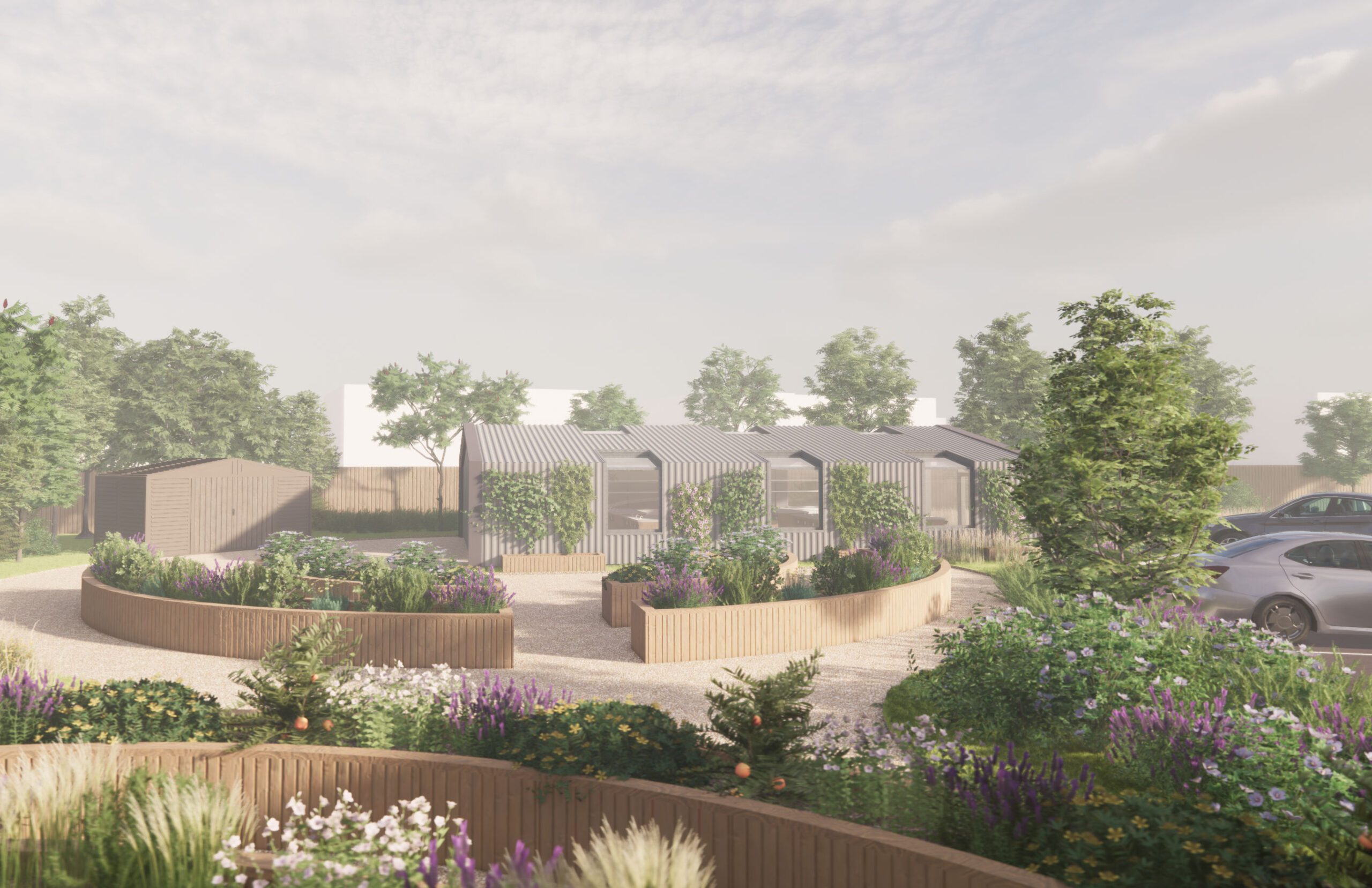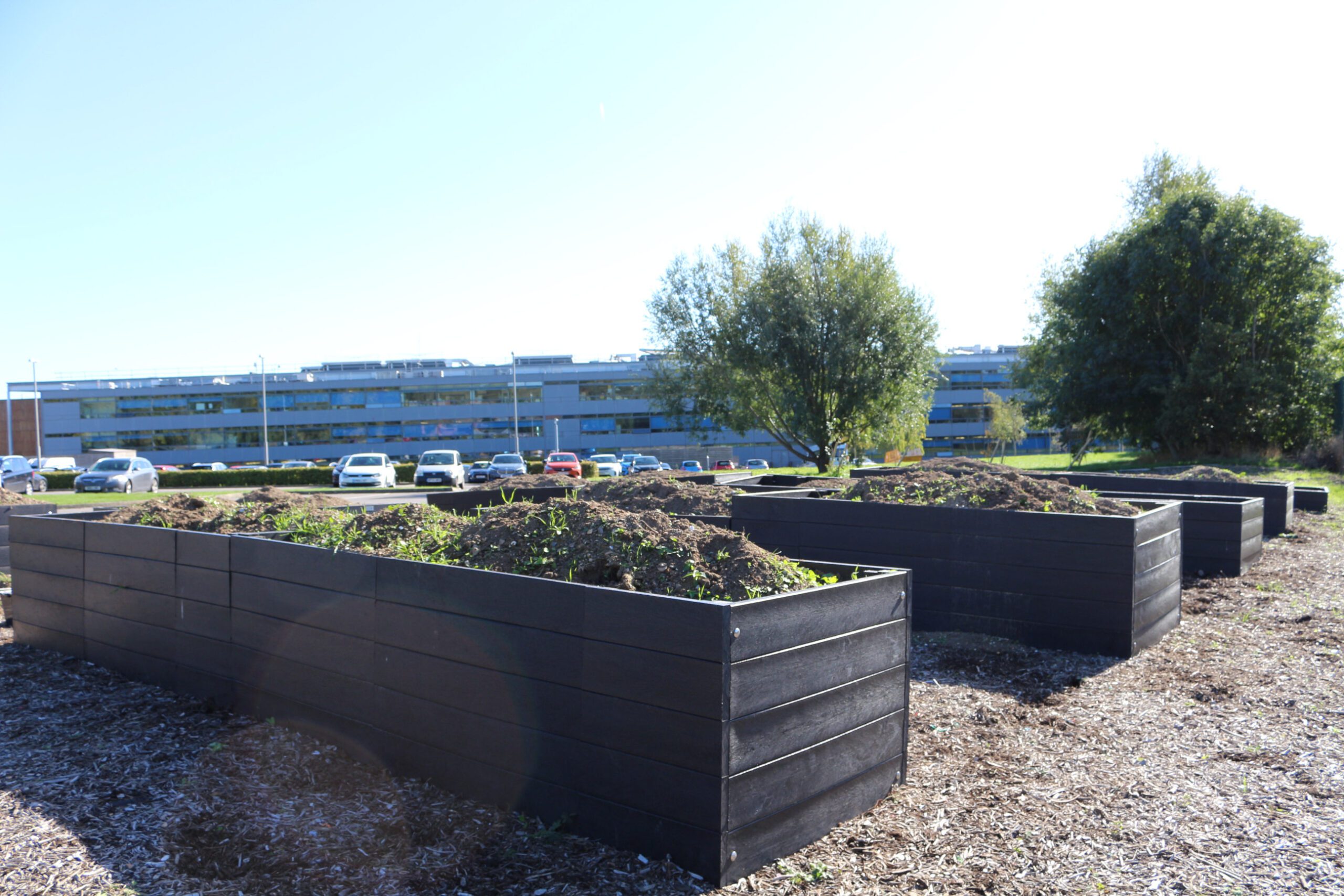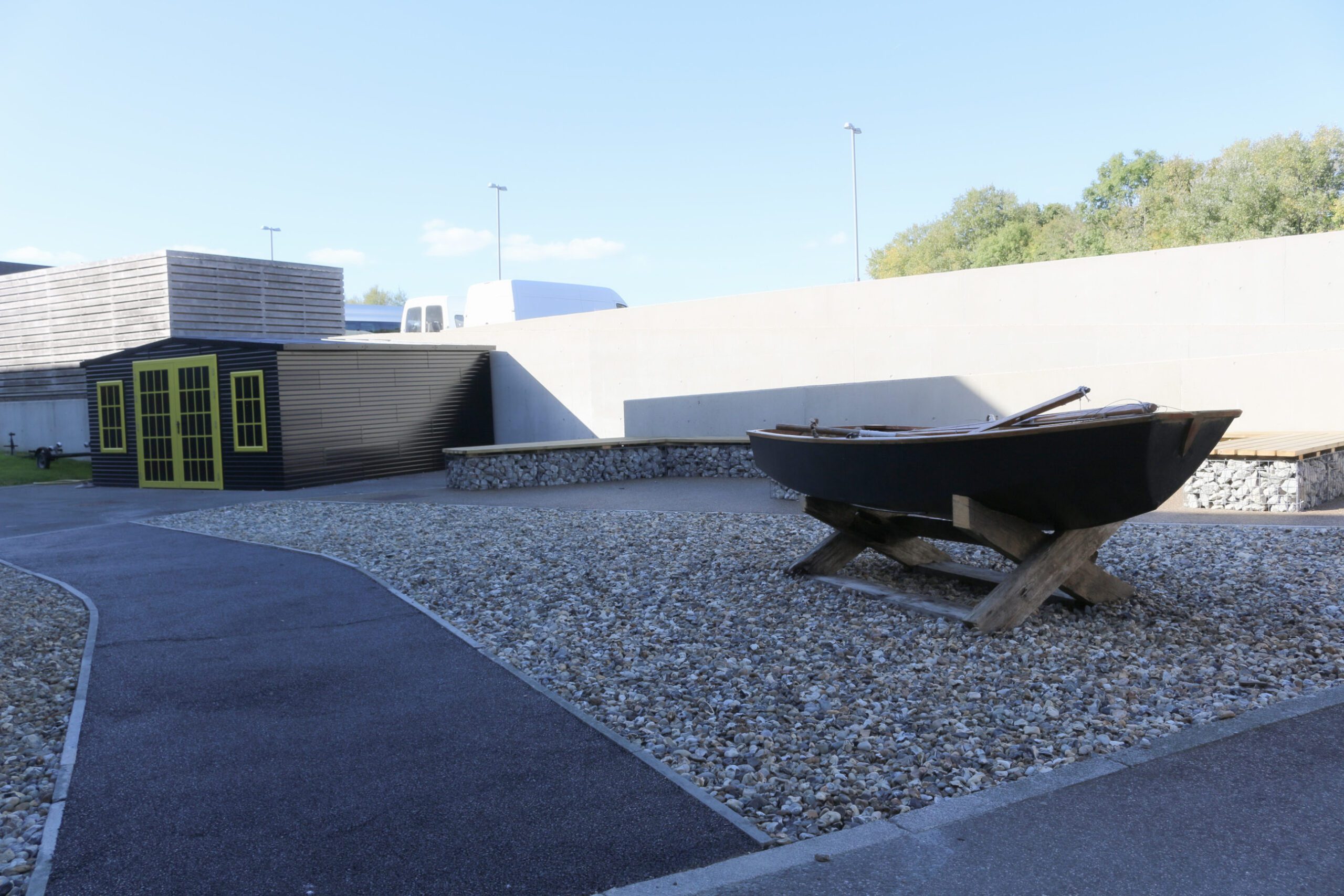 green energy
David: "The building is being designed so that it's as energy efficient as possible.  There will be windows on either side so the students can do lots of practical work that's lit by natural lighting.  Solar panels will power the building most of the year round.  They will also be connected to Electric Vehicle pods which will charge cars for the staff and the school.  
"The space will cater for 30 students at one time, and functioning from 9-5pm.  Students across the Turner Schools Trust will have access.  We have two secondary schools – Folkestone Academy and Turner Free School, and three primaries – Folkestone Primary, Morehall and Martello.   We'll also be opening it up to the local community to use too."
holiday clubs
David: "Katy Tibbles, our Community Engagement Manager, has already secured funding from KCC to run a youth community garden during October by students during half term.  
"The polytunnel is being revamped so that can be a part of growing plants that need a bit of protection from the elements."
teaching has already started
Seamus: "Teaching has already started at the school.  There's theory and practical sides to the BTecs we're doing.  This means that our students are already learning, but should be out in the horticultural space from October 2022 onwards.  We aim for the classroom to be in place by February 2023.  It's being built off-site at the moment and then will be assembled here in early 2023. 
David: "The building itself is really innovative and with its green credentials and sustainable construction it's of interest to the wider construction industry.  Angel Inframe are building it for us.  It's unique, and moreso for schools to have these opportunities and space to learn.  Tony Woods is a garden designer and has exhibited at the Chelsea Flower Show.  He's really excited about coming down and working with our students on this project.  He said that if there had been something like this for him when he was at school he'd have loved it!  
"The Folkestone Academy Creative Arts Scholars and school leaders have created our Derek Jarman style garden by the entrance to Folkestone Primary.   It includes a mural on the wall painted by local artist Nicole Cowan which has been inspired by work by our students.  Our outdoor space is becoming a functional and enjoyable part of our school and we're all looking forward to seeing the learning that happens there."
discover more about folkestone below