Anita Mckenzie – A Sense Of Place
Anita McKenzie visited Folkestone on school trips to Calais when she was a child.  Fast forward to 2016 and she returned to visit friends.  Those friends took Anita on detours around the town when taking her back to the station to return to London.  These detours planted a little seed in Anita's mind that maybe Folkestone would be a place to move to…  Folkelife met Anita in her Creative Quarter property to discuss her life, work and love of Folkestone.
"I was a working photographer throughout the eighties and nineties.  I had three young children and had to bring in money somehow so I took part in exhibitions and worked for magazines and organisations, that sort of thing.  In 1996 I started the first Black commercial picture library in the UK.  I ran that for 11 years until things started to go digitized, but my life also took a different direction.  I became an interfaith minister, travelling to India and doing the Buddhist trail and all that sort of thing.  It felt like I'd put down my cameras in the sense that I wasn't being a freelance photographer but was busy doing other things and following my spiritual journey."
all roads lead to folkestone
"My friend Leah Thorn and her partner Arike Stan Grant have been friends of mine for years.  I came down to Folkestone to see them and take part in some International Women's Day events that Leah was running at Quarterhouse.  On our way back to the station Leah would drive me around so I could see a bit of the town and seafront and whetted my appetite for living here.  All of my family are in London, so moving away was quite a thing.  But, in 2018, I found the most stunning place in Sandgate that was just on the edge of the beach.  I would stand out there at midnight and be in awe of the beauty of what was on my doorstep.  It did make me wonder why I was there by myself; why wasn't anyone else appreciating this beauty? 
"Through the pandemic I suffered a period of complete isolation.  I wasn't happy living there and had made an application to live in one of the Creative Quarter properties.  As soon as restrictions were eased a little I was able to move in and discovered a great sense of community here which was something I was really hungry for.  The proximity to the sea is good, and everything else is on my doorstep."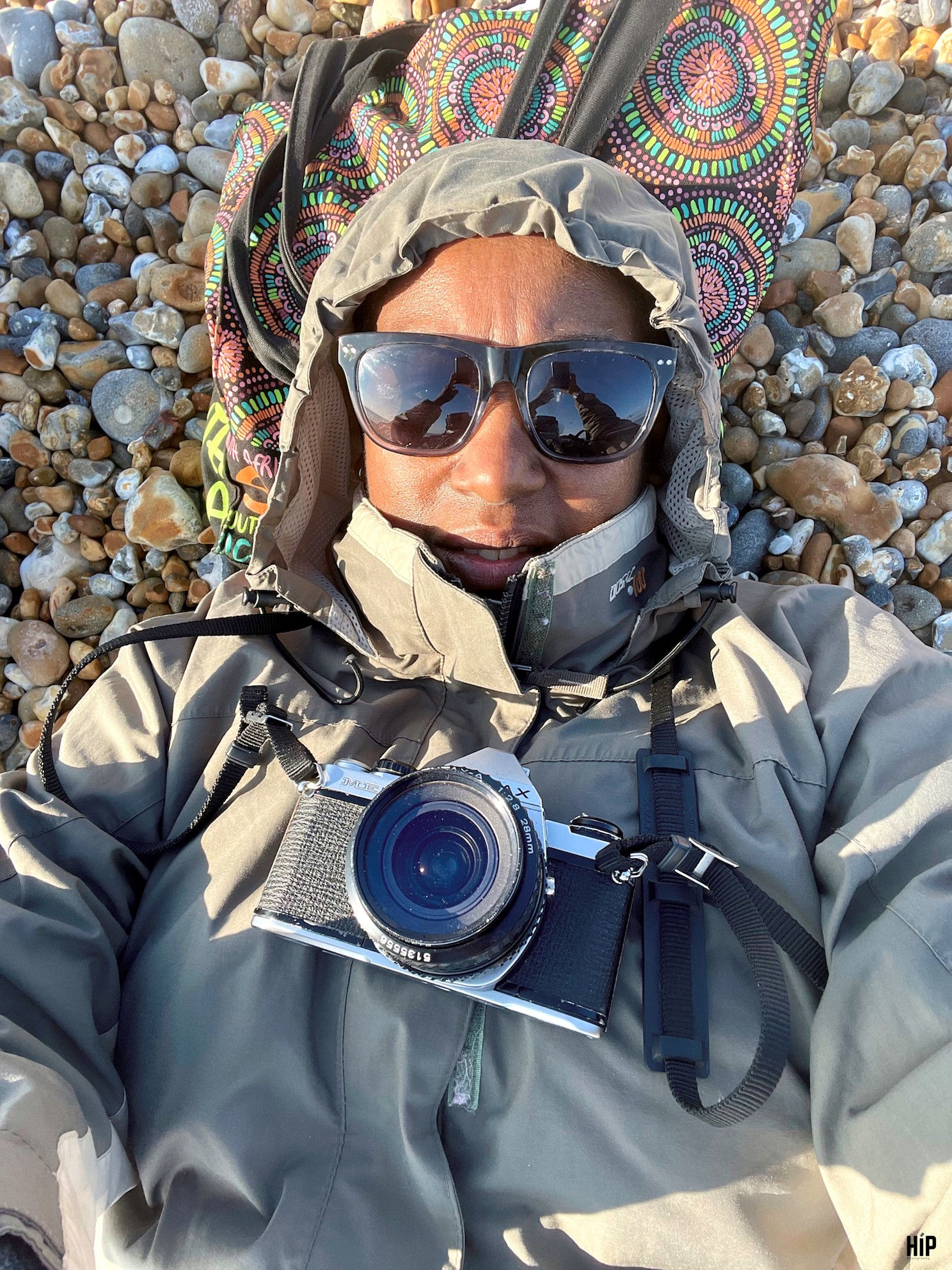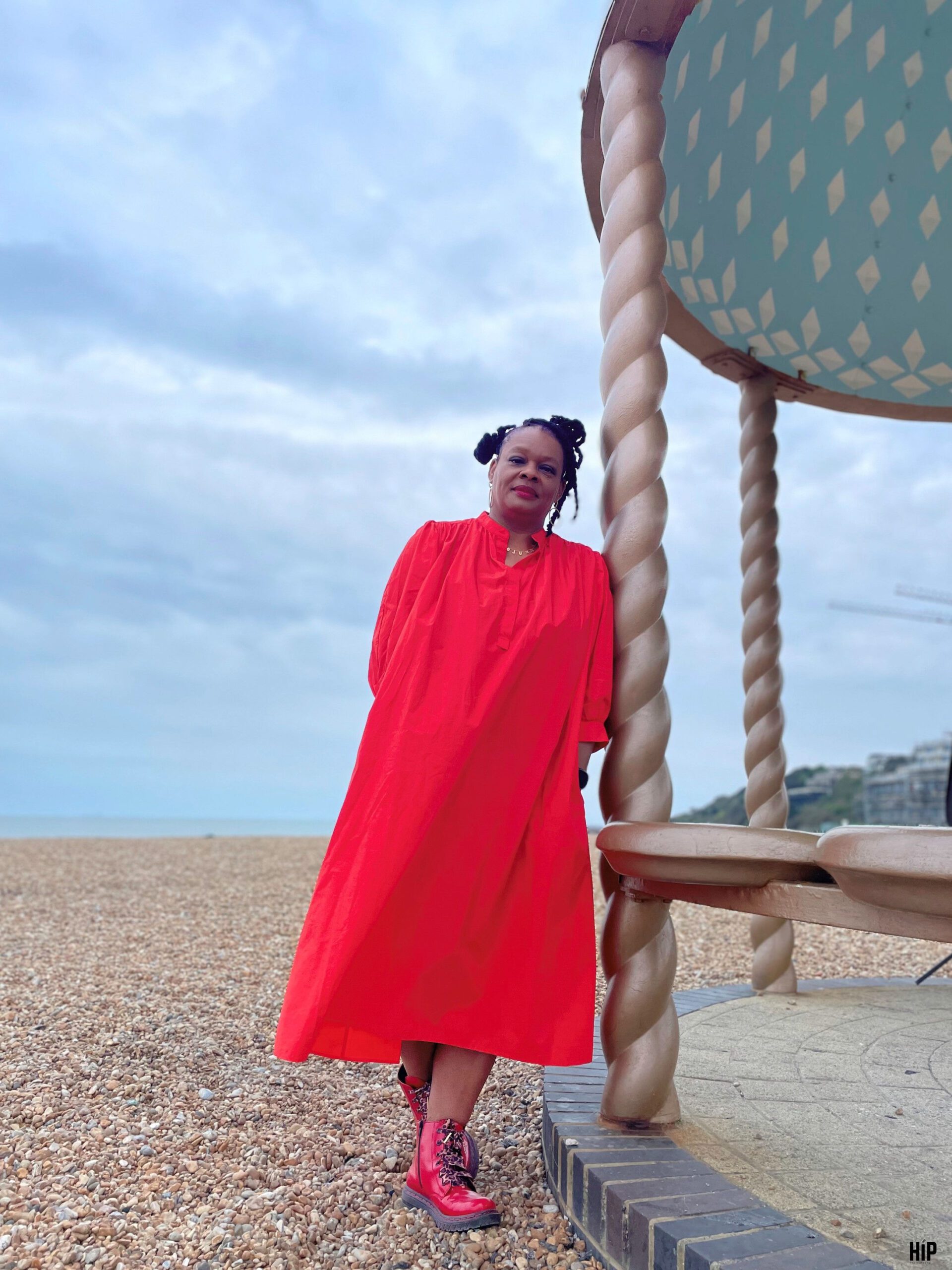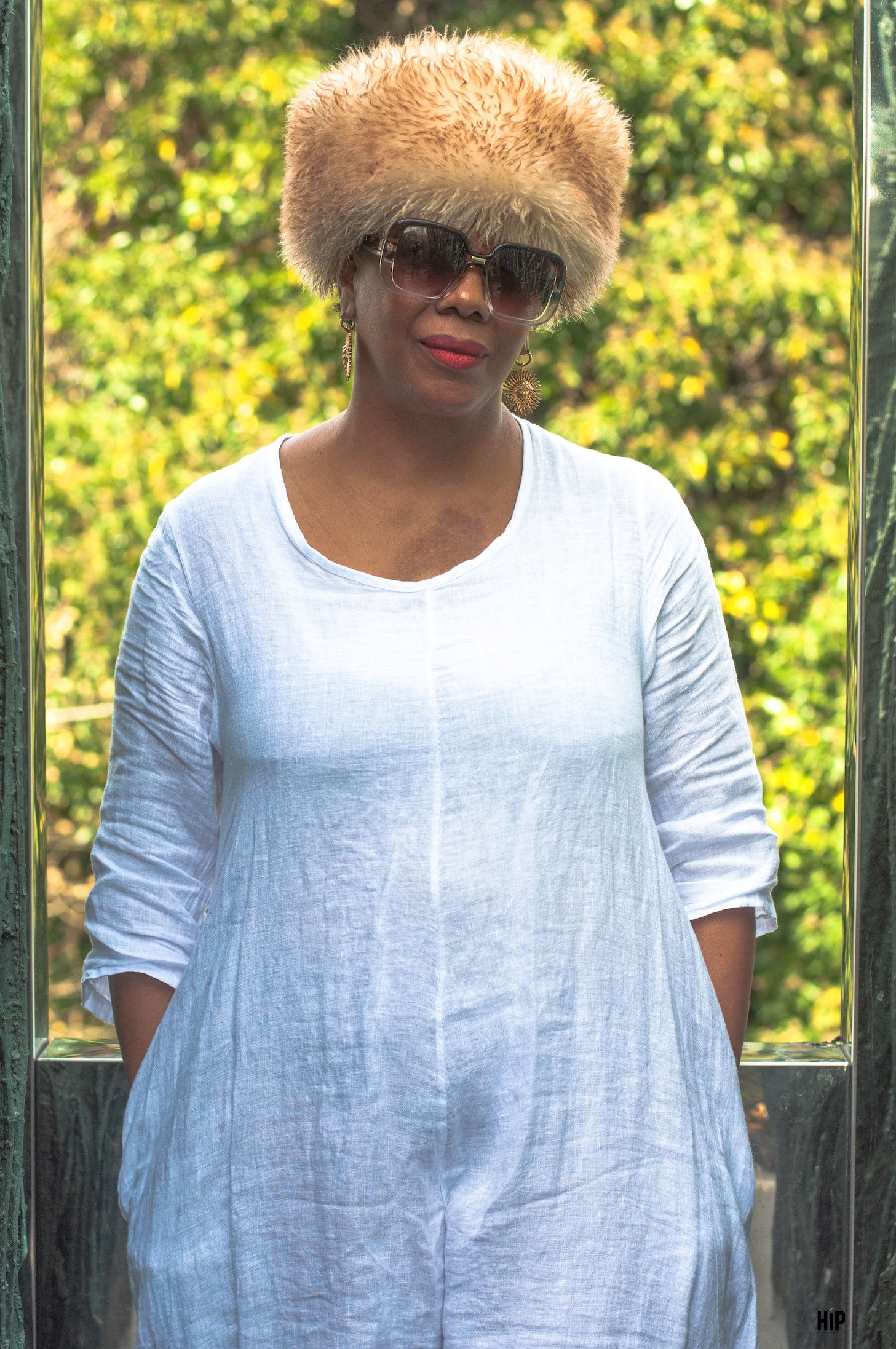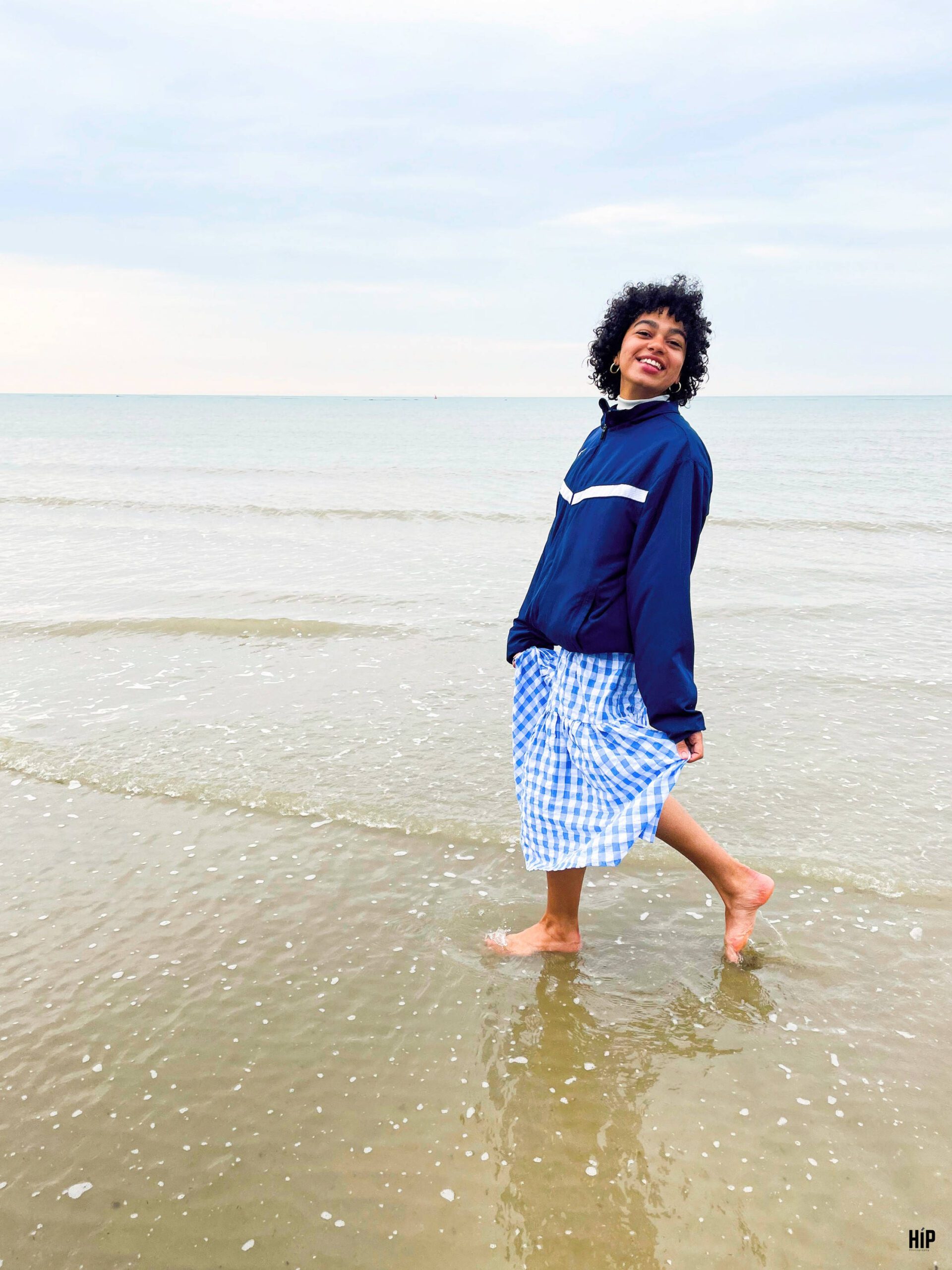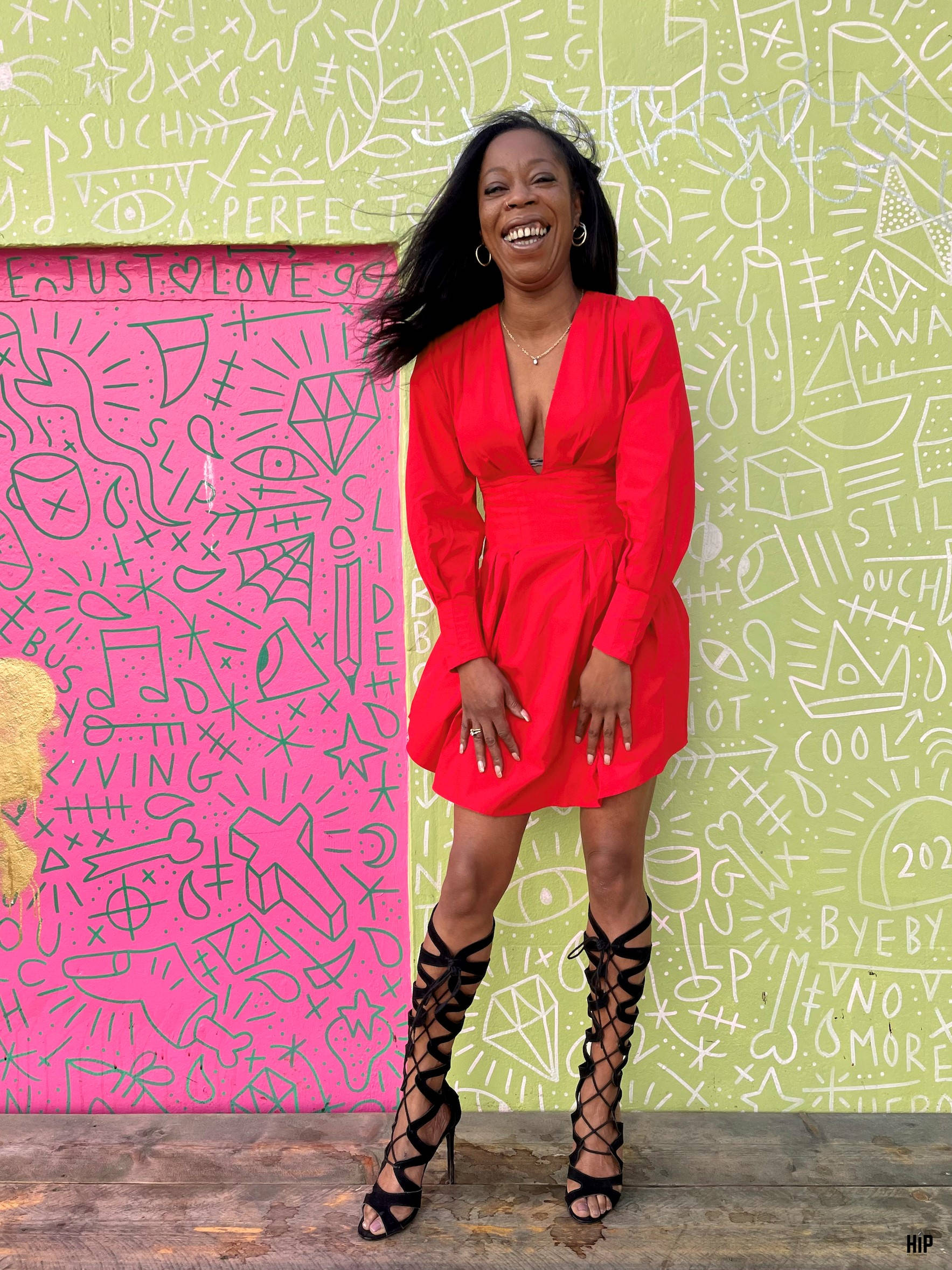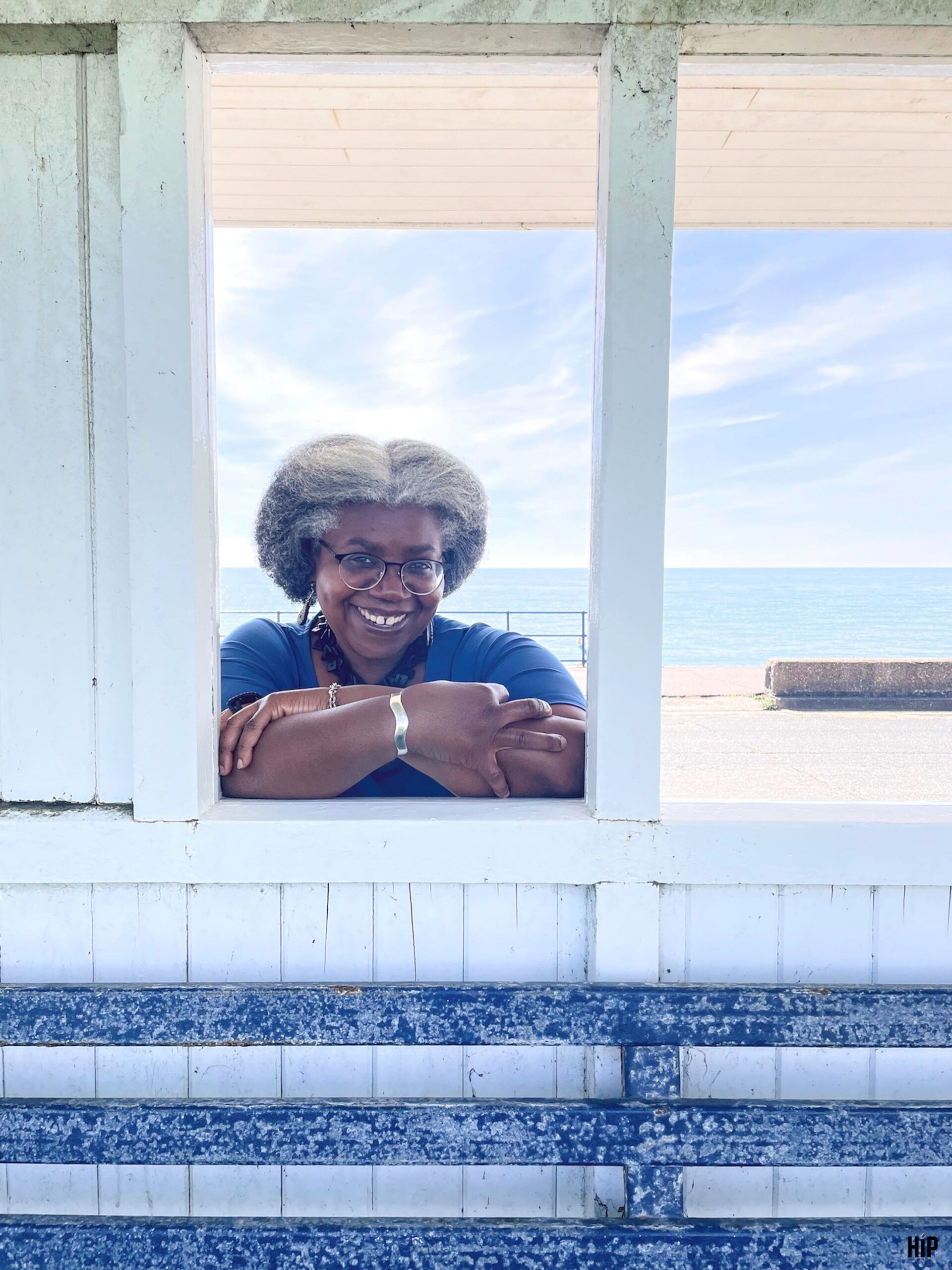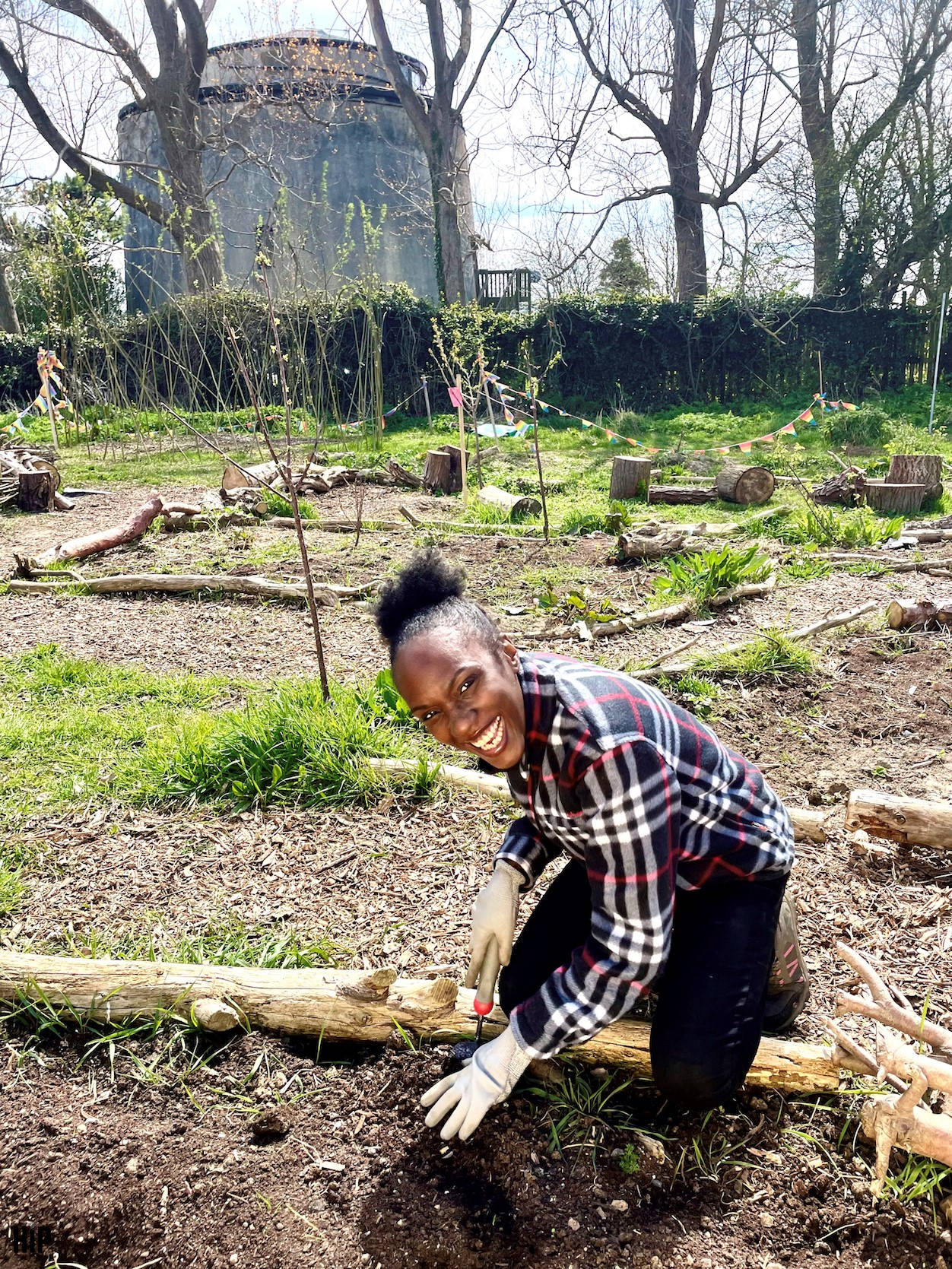 a sense of place
Anita, having taken an sabbatical from her cameras, has begun to pick them up again.  In the summer of 2022, her exhibition 'A Sense Of Place' featured 11 women of Caribbean heritage who live in Folkestone.  The exhibition probed the idea that the general public is unused to seeing Black women, and women of colour, as residents of rural and coastal towns or in the countryside.
"This exhibition was a spark in my head.  I hadn't done one for so long, but for me it was part of community building.  I could use my photographic skills as I love photographing people. Documentary photography and street photography are what I really like doing.  You see people in their own world, immersed in life and preoccupied by it. 
"Are people in Folkestone open to listening to new ideas from different perspectives?  Well, yes, and no!  To me there's a great difference in generations.  The younger generation is more open to treating me or someone they might see as different as a human being, just like everyone else.  I saw that in London when I went up for the George Floyd marches in 2020.  It's ok now for white and black kids to grow up together and be friends; that wasn't ok in my day.  People in the Creative Quarter are open to different perspectives too.
"My photographs for 'A Sense of Place' were to show that there are Black women here who live and love and enjoy their life here in the town.  I discovered areas I'd never been before as I asked the women to choose a place where they felt comfortable.  They were to wear one colour only and the sense of joy that comes from these wonderful people is what I wanted to portray.  I knew some of the women, and some I met for the first time when I photographed them."
A sense of community
"Working with the team at the Urban Room has been phenomenal.  They are so supportive and at times I have been in tears and overwhelmed by their graciousness, their generosity.  I think racism often gets in the way of generosity and I've been blown away by it here. 
"Nick and Trick photography next door have been fabulous in helping me develop the photos. I like film rather than digital.  I understand film and know how it works.  The exhibition was due to come down from the Urban Room and Dr Christopher (Houghton-Budd) asked me if I minded him putting it up in the Brighthouse shop front on the Sandgate Road.  He did everything, organised it and transported it etc.  I'm not used to being treated like that and so yes, this summer has been amazing."
ignited a spark
"I've got plans for a new project, yes, a photography one.  Sometimes I've felt I've been too afraid to tackle issues but this is something that's been in me for a long time.  I can tackle this through my photography.  I want to do something around my experiences of being mixed African and Indian because it's almost like we don't exist.   There are so many issues to tackle and I started to dip my toe into this at the beginning of the year.  I'm ready to take another step but I've been trying to work out what style I want my images to be in.  This is challenging because it's part of who I am. 
"For a long time I've never met anyone with a similar heritage then one day I was talking to a group of people at an event at Quarterhouse and this guy, well, it came out that he was African/Indian too.  I was so surprised because I've never met someone outside of my family with that background before.  He's going to be the first person I photograph and look at that!  I've come to Folkestone and found that.  I obviously needed to be in a place, with space, and somewhere that could reignite my creativity."
All photos credited to Anita McKenzie.
Discover more about folkestone below