Plot d – The Folkestone Harbour Seafront Development
Plot D1 is the next phase of the Folkestone Harbour Seafront Development to have its proposed plans released.  The design offers 96 new homes that will sit in front of Marine Crescent on Marine Parade.  It will contain a mixture of 1 to 4 bedroom apartments and duplexes built over 5 storeys.  150 undercroft and mezzanine parking spaces will be provided for residents, with each space having the capacity to charge an electric vehicle. Bicycle and pedestrian access are a priority and there will be extra space for storage of these alongside the properties.
homes by the sea
A series of 5 interconnecting buildings will give these new homes access to a shared courtyard on a stepped podium.  The geometry of the design maximises the number of homes with access to a sea view, but also enhance the privacy of residents and neighbouring plots. It also protects the property from the wind.  Each home has a balcony, and the accordion façades create simple bay windows and inset balconies in an interesting play of reflections and shadows.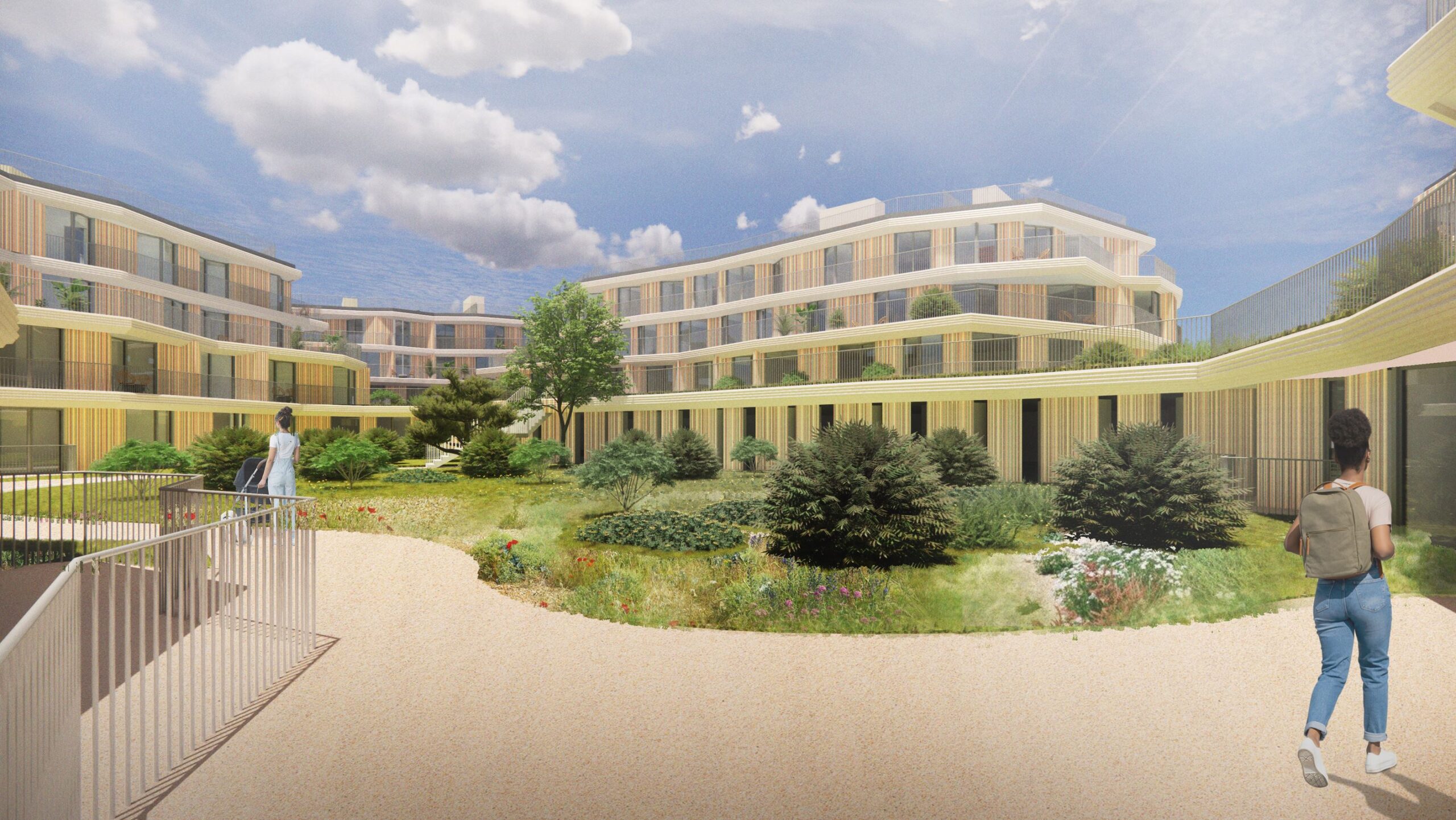 ---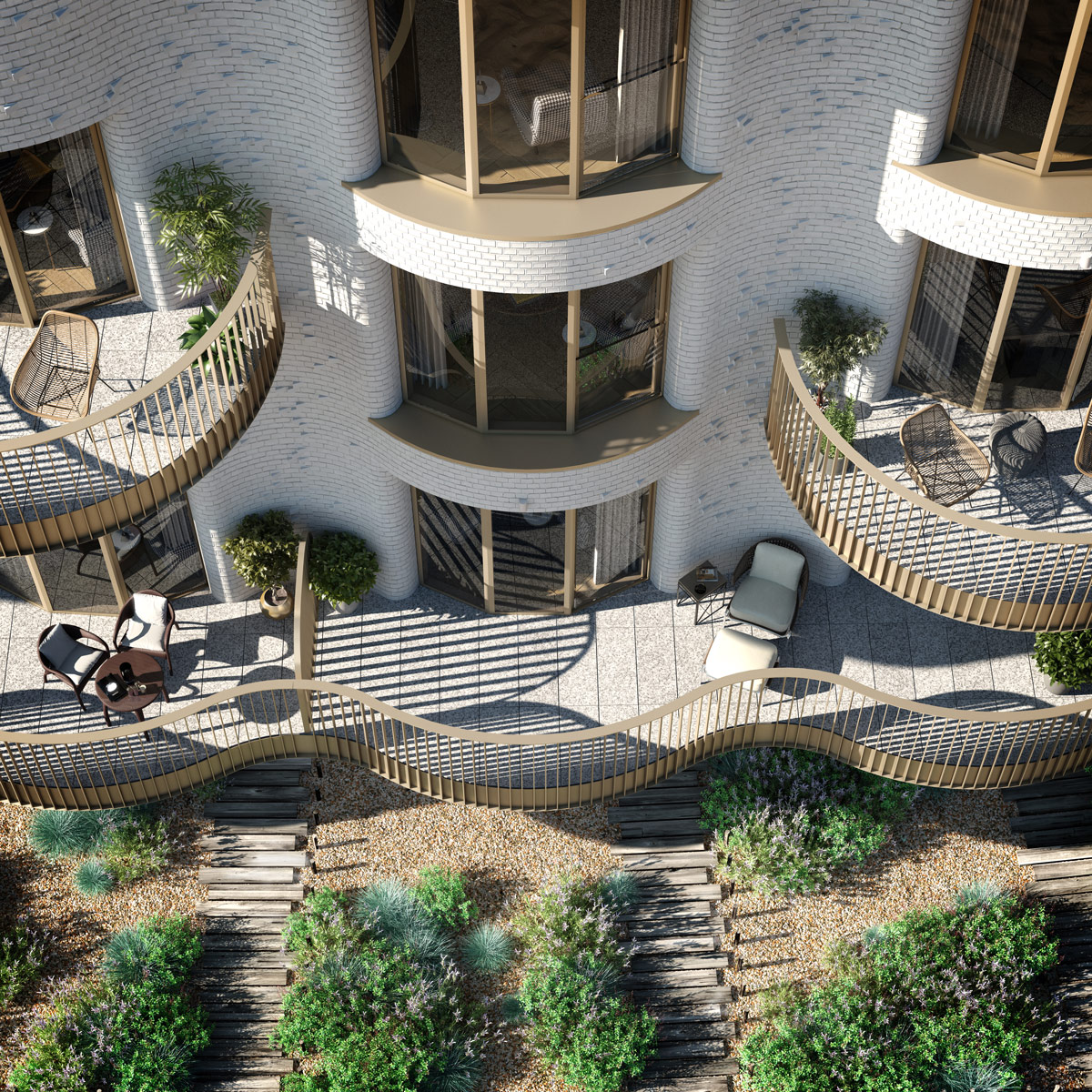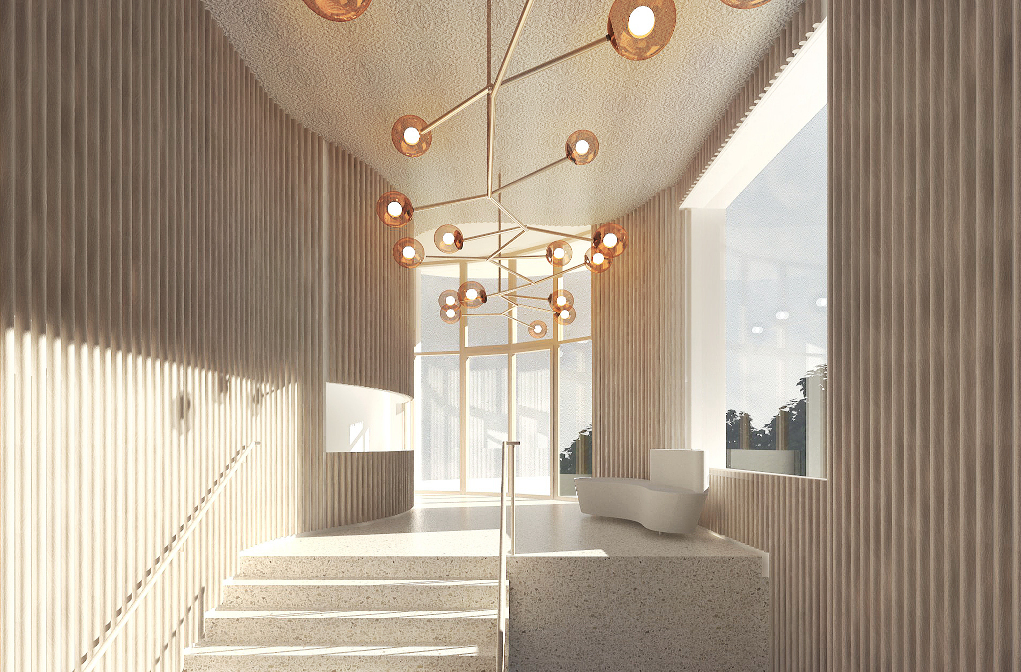 Shoreline – the place to live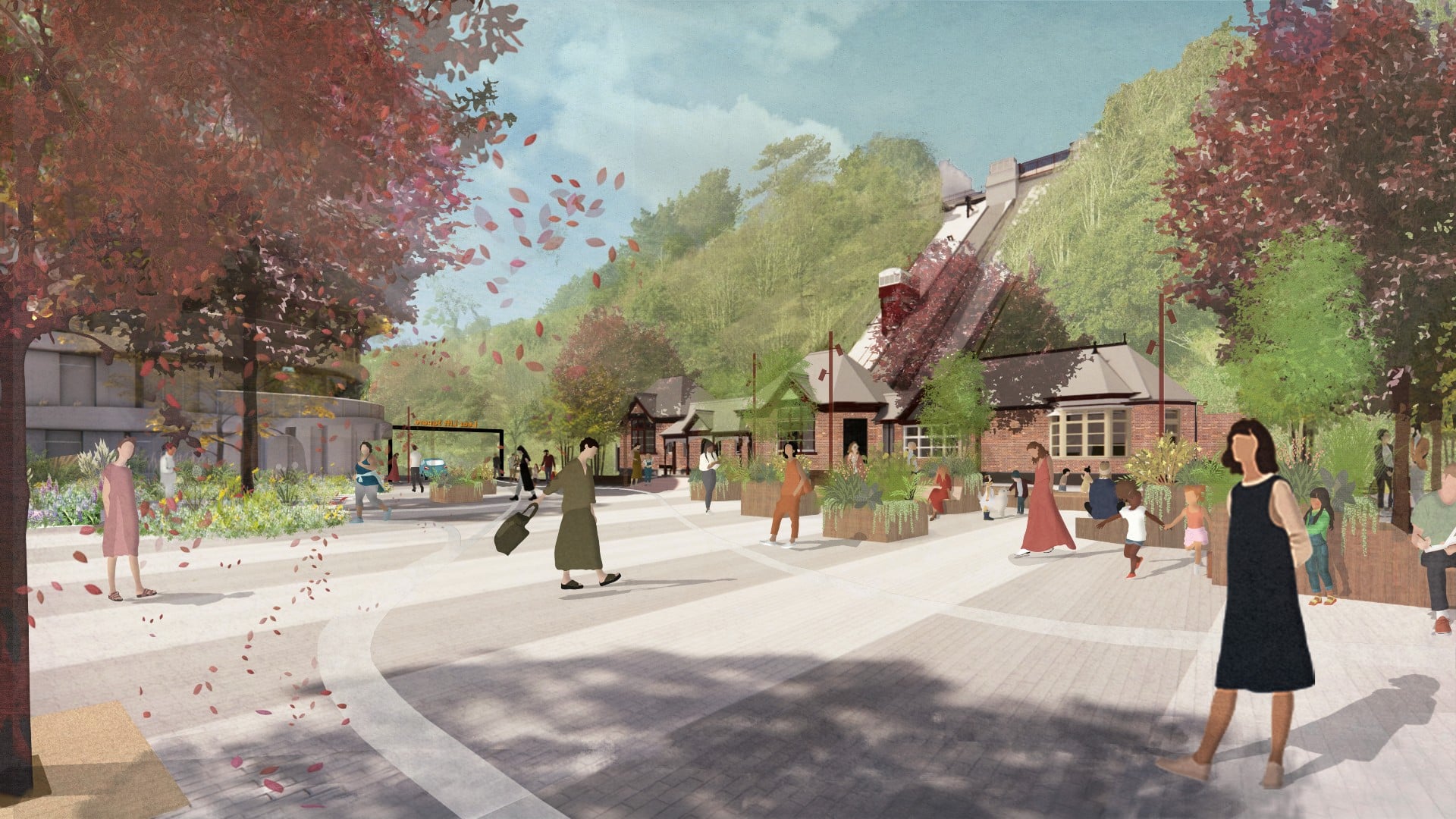 Plot A – The Folkestone Harbour Seafront Development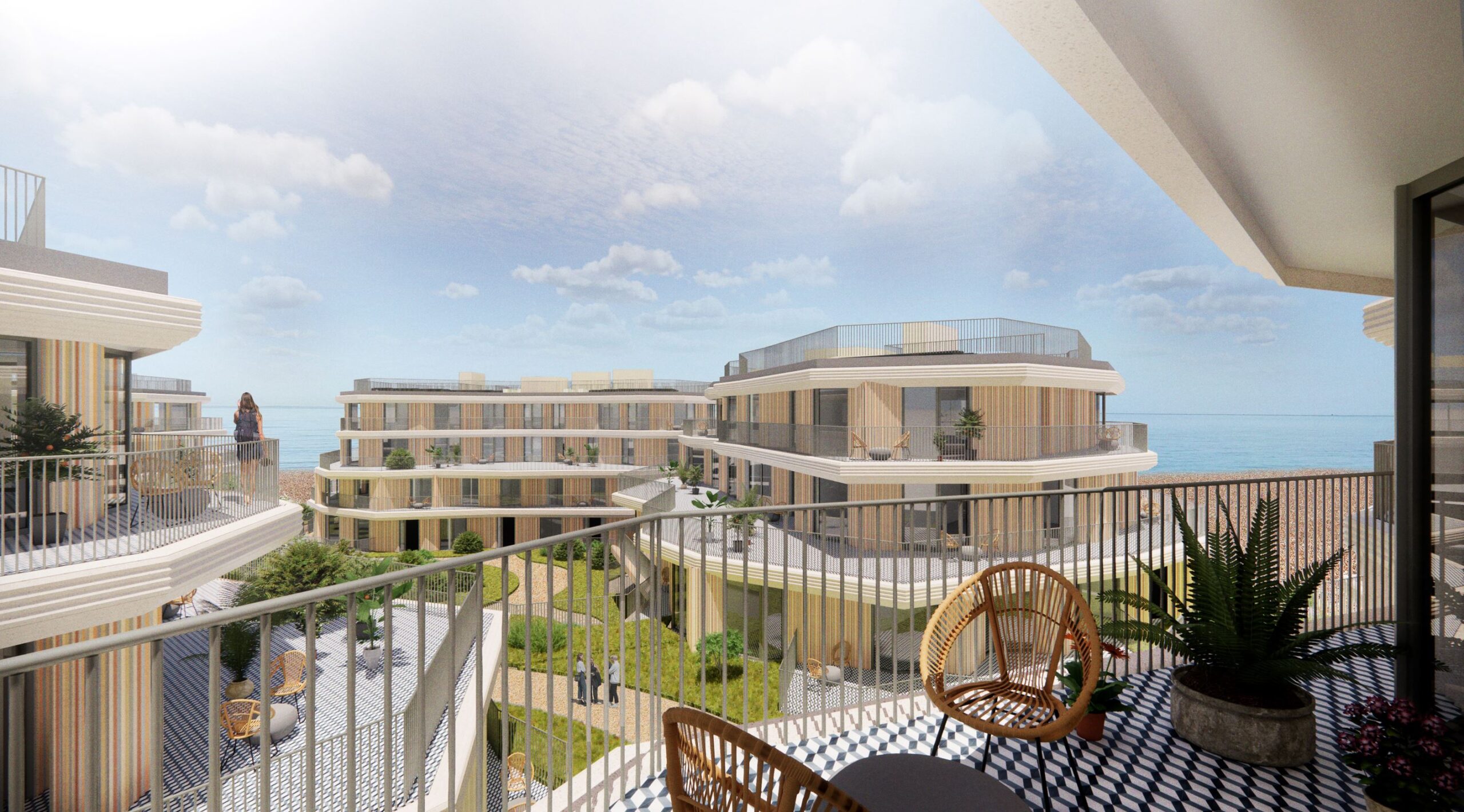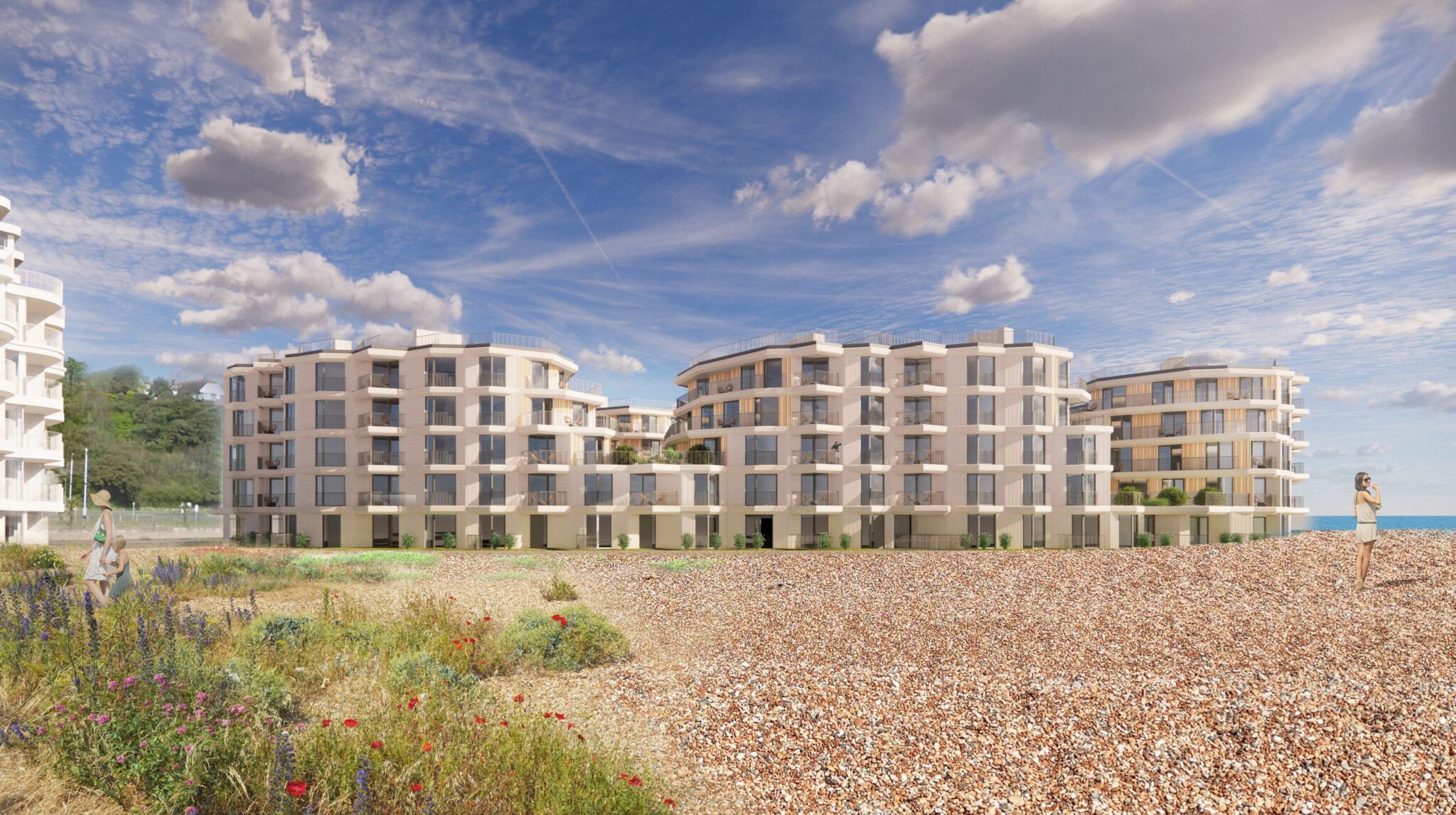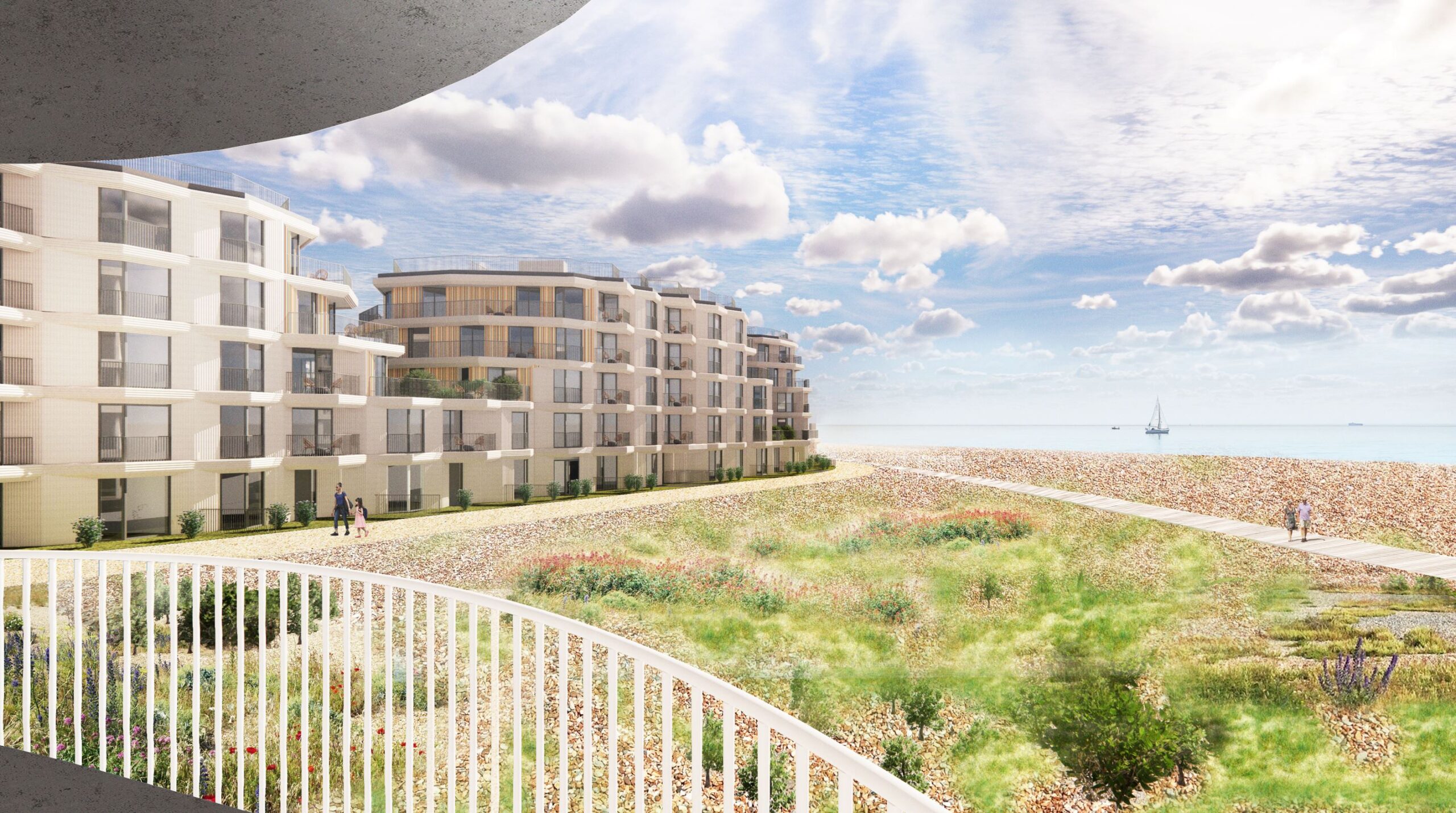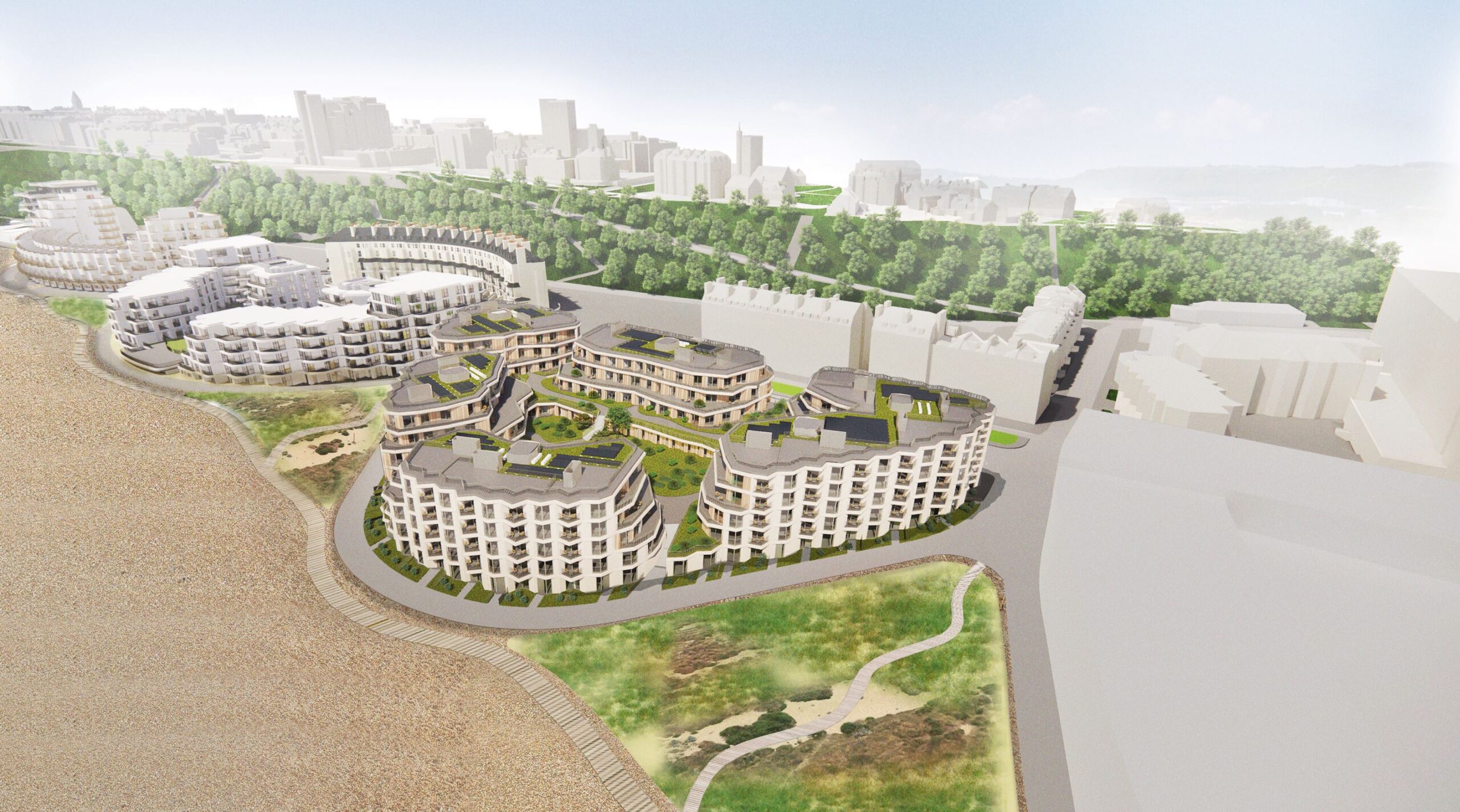 open space
This building has been designed in five separate blocks.  These emerge from the continuous base, creating gaps providing views for each individual unit.  This openness breaks up the building's volume, and gives it its own unique identity.  The Marine Parade and seaward facing elevations are proposed to be light-coloured glazed terracotta. On the courtyard elevations the same material will be used in different tones, adding a subtle variation to the building's appearance.
Each building in the development has been designed and engineered using materials that are robust and will maintain their appearance for many years to come.
sustainability
The buildings on Plot D1 include on-site energy generation in the form of air-source heat pumps and photovoltaic panels on the roofs.  There are ambitious targets for sustainability, embodied and operational carbon, beyond the requirements of the outline planning consent, which include RIBA 2025 and LETI 2030. This will be achieved by using passive solar shading design – reducing energy consumption – as well as careful specification of low impact structural and cladding design.
Rainwater will be harvested for use in the scheme's podium gardens and sanitary fittings will be water efficient through measures such as dual flush toilets and low flow taps.
Landscaping
Extensive planting is proposed to create a shingle beach garden, accessing the boardwalk and providing views over the English Channel.  The marine-focused planting scheme, already adopted for plots A, B1 and C1 will be continued here.  The design team is exploring how planting will be utilised at podium and roof level for residents.
access
Resident access will be from a tree-lined Marine Parade, as well as from the beach.  Residents of Plot D1 will also be able to benefit from the proposed public square opposite Plot A and the Leas Lift. Pedestrians and cyclists will be given priority over vehicles with speeds restricted to 20 mph. Space is provided elsewhere for vehicles to turn around and they are proposing to collaborate with Folkestone & Hythe District Council to redirect vehicles if the car park reaches capacity.
your contribution
Following the consultation with local residents, businesses and stakeholders on Plot D1, detailed proposals will be submitted to Folkestone & Hythe District Council. You can complete the feedback form to give your views on this proposal.
You are also welcome to submit your views to consultation@folkestoneseafront.com
---
discover more about folkestone below