A magical place – Lighthouse Champagne Bar
Simon and Jessica Robinson run the Lighthouse Champagne Bar at the end of the Harbour Arm in Folkestone.  Since the Arm's opening in 2014, this has been the place to enjoy not only champagne but a classy tipple of your choice.  In the summer you could be drinking alongside a shoal of porpoise; in the winter, wrap up warm and lace your hot chocolate with Armagnac and watch the world go by.  Winner of the Best Bar In Kent award from the Muddy Stilettos 2021, Folkelife went to meet Simon to find out the winning formula.
"Our idea for this place when we were opening in 2014 was for it to be a haven after a shipwreck.  Imagine a galleon sailing through on its way to adventures in the Atlantic; it hits the rocks and is marooned here.  The first thing to be saved is its precious cargo of champagne and it's stored in this wonderful lighthouse.  That was the story we were spinning to get people in the mood for the ambiance we were creating."
shipwreck chic
"This building is listed, so there's a very limited amount we can do with it in terms of changing the decor.  The advice was, when we started, that we should cover over all the internal glazed tiles, and we didn't want to.  Carrying on with our theme, we've saved the champagne from the shipwreck, and then we went back and got the furniture from the ship.   We didn't want to have this glitzy champagne bar, we were going for more 'shipwreck chic'!  That's our phrase to describe what you see.
"Since 2014, we've evolved to not only selling champagne but beer and wine as well.  We've tried to keep some of our stock from local suppliers; our beer is from Curious Brewery in Ashford for example, but our Pilsner is from Germany.  I like a clear, crisp Pilsner and the half-pint glass for this one looks like a champagne flute, so we had to have it!"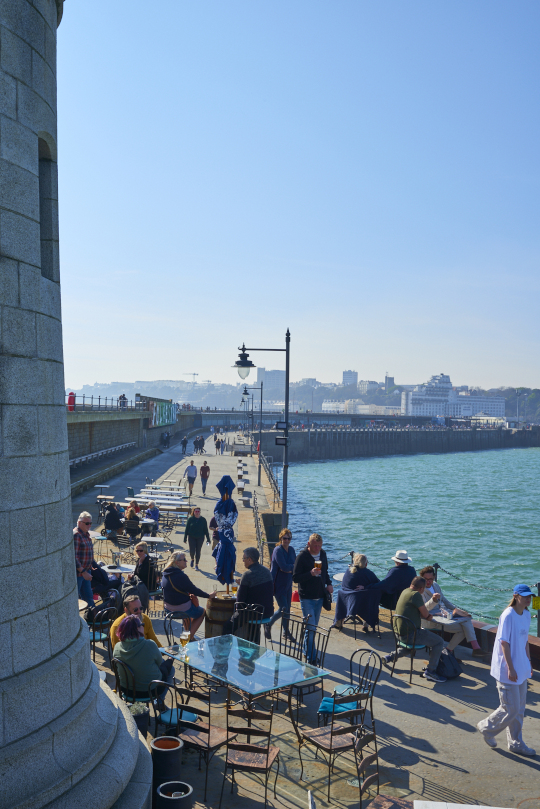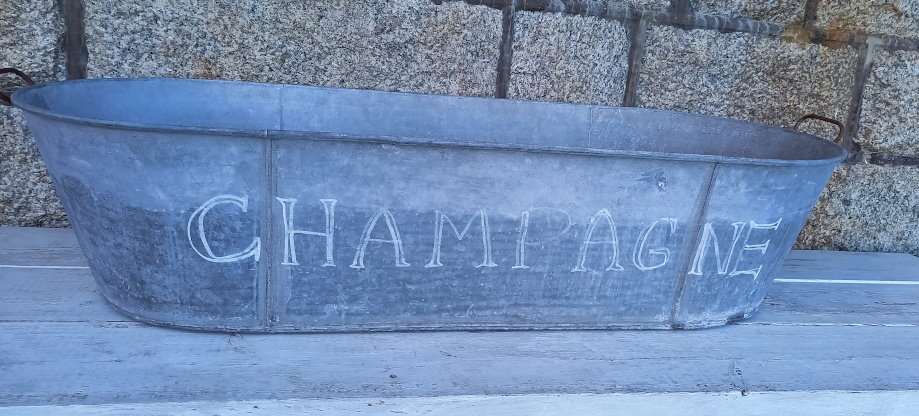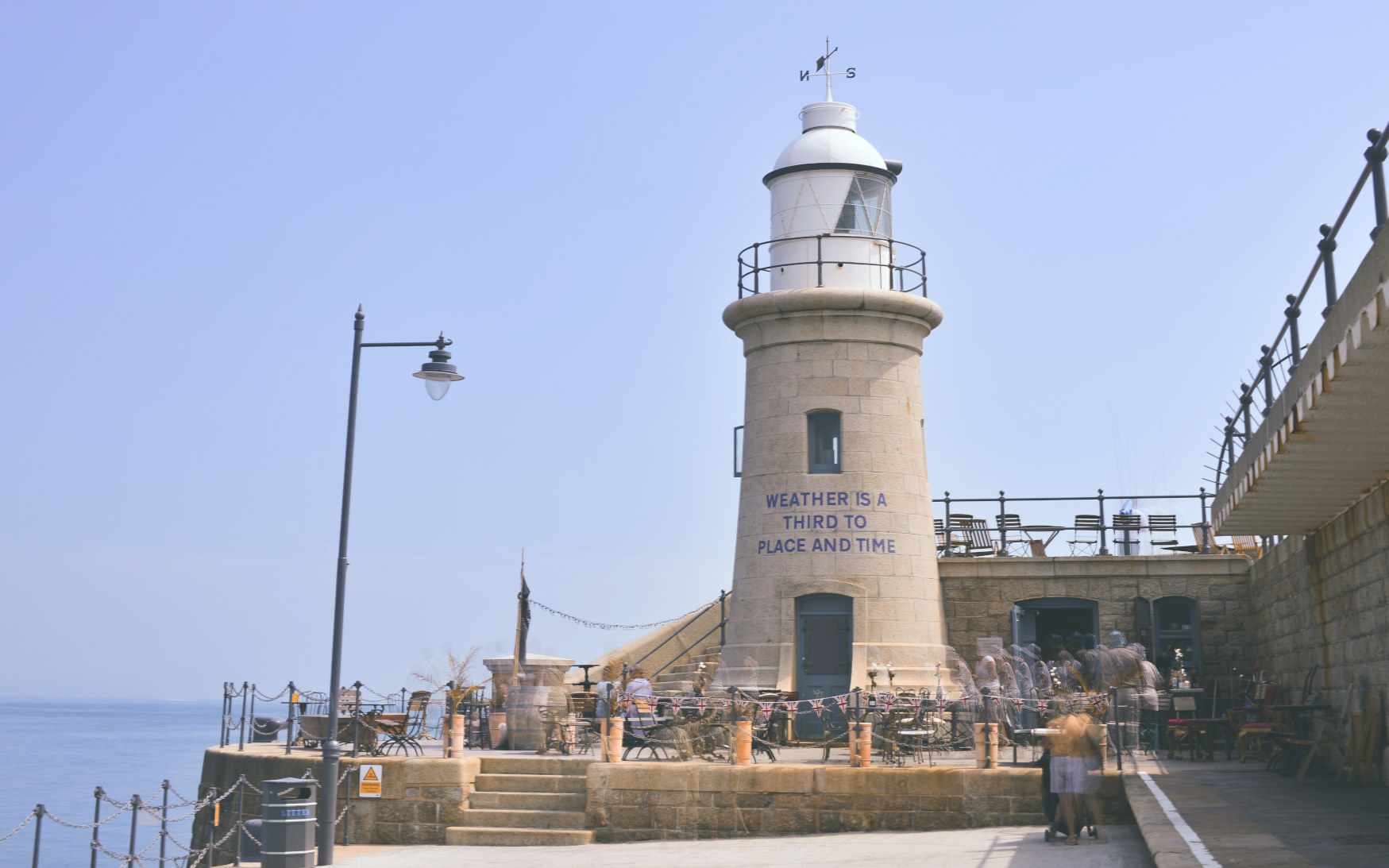 we're smoking!
"Along with a drink, we've been offering plates of charcuterie and cheese.  That's a lot harder to curate than you'd think as you need to have a selection that will go with not only the champagne, but the beer or wine or whatever it is you're drinking.  We also have a smoker, and have been doing hot smoked salmon which is rather delicious.  Our plan is to move into doing more in this line as I like playing with the smoker!
"Before we had the Lighthouse we were running a small restaurant at Terlingham Vineyards. After that I wanted to further my career in catering as I really enjoyed what we were doing there.  So I've gone on to focus on what we're offering here.  We were in Paris recently and eating at a wonderful place which had named its style as 'bistronomique'!  I love that phrase!  It would be just perfect to do something along those lines here, but also we're thinking of banquet-style dining too."
The keeper's table
"If you were on a ship, then the chosen few would dine on The Captain's Table.  Here we are small, so it would be a select group of people, but to dine on The Keeper's Table would be a rather special experience too.  We could serve from both sides of our room – the bar on one side, and the kitchen on the other, and have a bespoke table set into the room, laden with flowers and food and delicacies.  
"We're deciding which we'd like to offer.  But with our background in theatre, staging, entertainment and events, we'll be able to build something that will really suit the vibe of the Champagne Bar.  I'm really excited about what will happen next."
a magical place
"What's perfect about this location is its setting.  We're at the end of the Harbour Arm, and have this beautiful lighthouse to sit inside or outside and admire.  In the summer, you can laze on the veranda and I love to hear the buzz, chatter and laughter from all of our guests.  Sometimes it then goes very quiet as they've spotted a shoal of porpoise swimming off the end of the Arm and that's just a wonderful experience.  It's quite Hollywood in a way – cue the porpoise!  You couldn't plan it if you tried!  
"In the winter, it doesn't stop.  We're open all year round – unless there's a storm!  And to be here, all wrapped up warm, with a hot toddy, or hot chocolate with a drop of something to warm your toes, it really is the best location for a bar you could ever want."
Find out more about folkestone below