Little Rock – Fresh Fish Right By The Sea
Little Rock is located on Beachside at the Harbour Arm.  It's part of the Rocksalt group.  Owned by Josh De Haan, the Rocksalt group has 5 venues in Folkestone and a collection of pubs across the Kent countryside.  Jack Nimmons is their operations manager and he spoke to Folkelife about the success of their newest restaurant.
"Little Rock opened in the summer of 2021.  It grew out of the success of our bar The Pilot Bar on the same Beachside site which opened in the summer of 2020.  I'll take you back to that summer when if we were allowed out we were only allowed outside, not in.  So opening a bar on the beach, that had loads of outside space was a really good idea.  We saw how well that worked, and then saw there was a space next door.  There wasn't the option to make food in the Pilot so we wanted to offer fresh fish, simply cooked and served outside.  
"When the sun is out, with the palm trees and that Florida vibe, it's as if you're on holiday.  It's a stunning place to sit and eat the freshest dishes on our menu.  The restaurant has always championed fresh local produce, and that's what you get at Little Rock."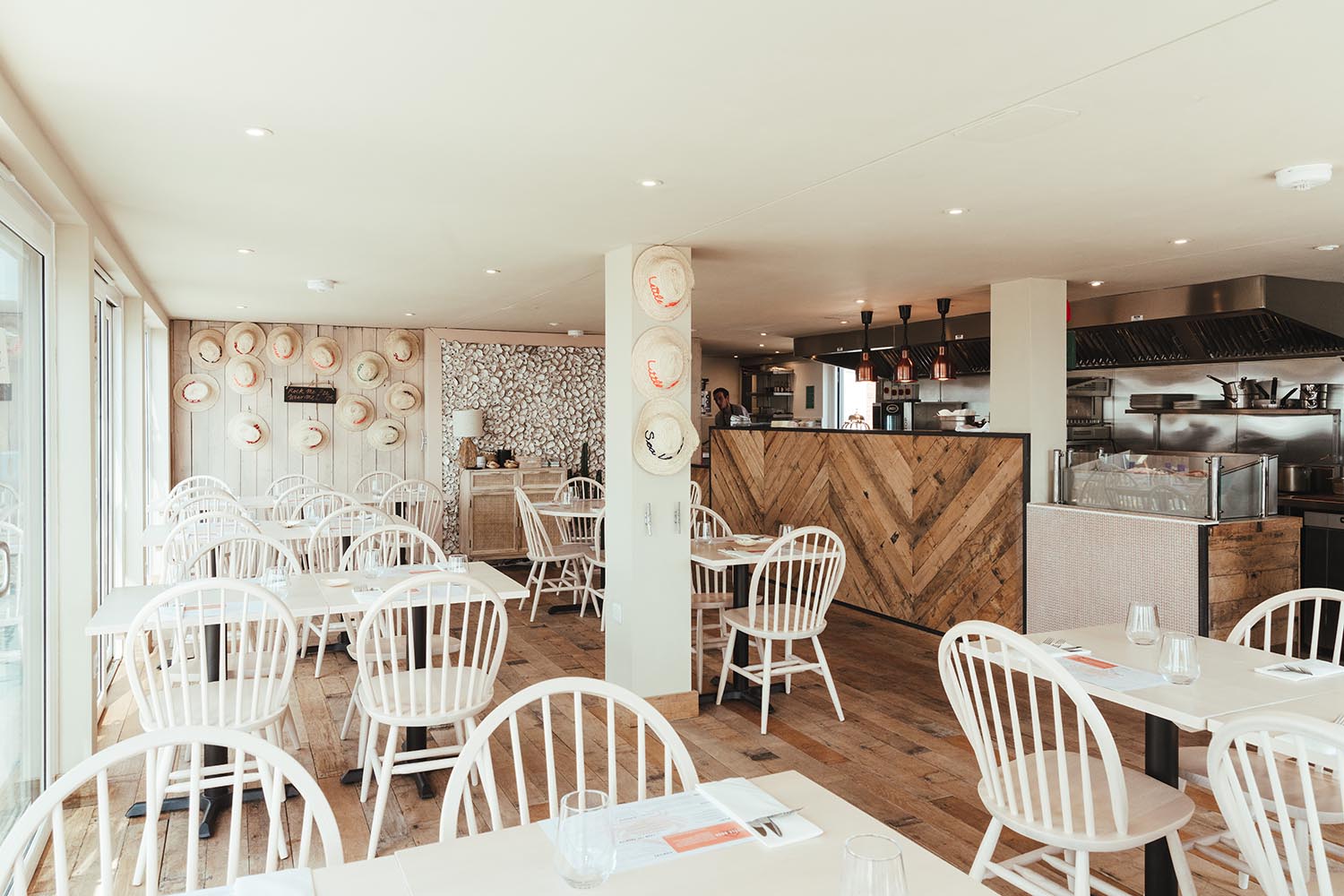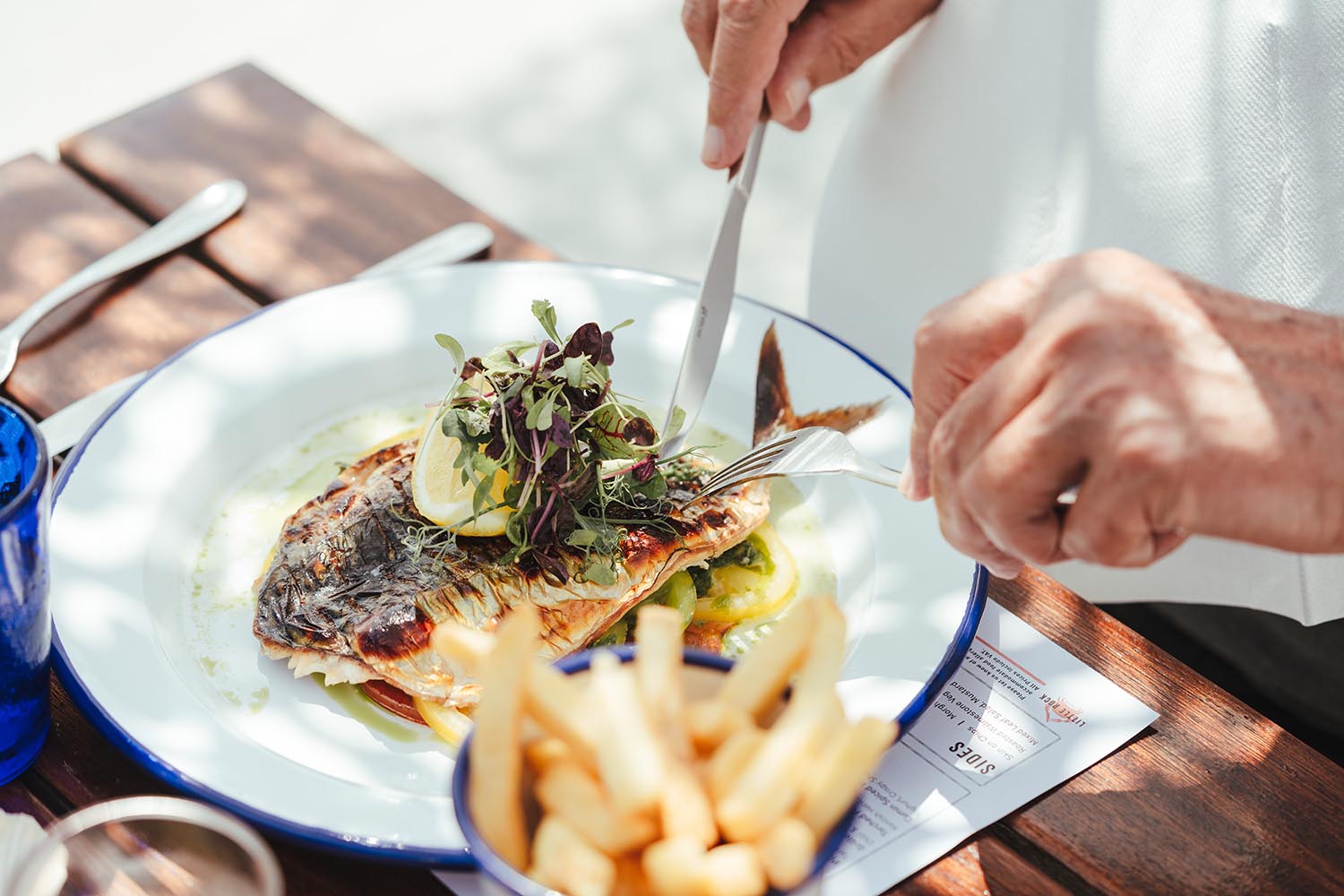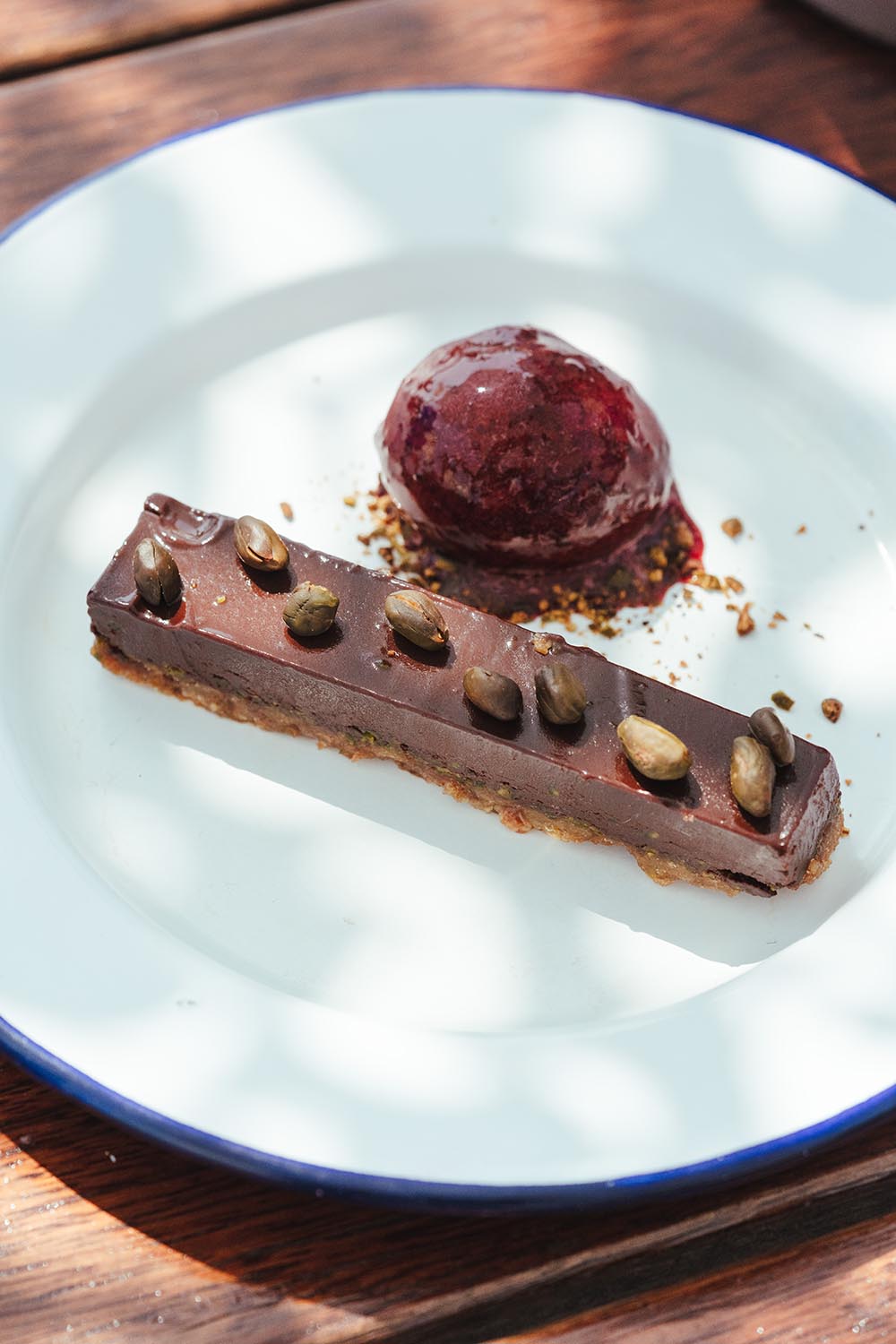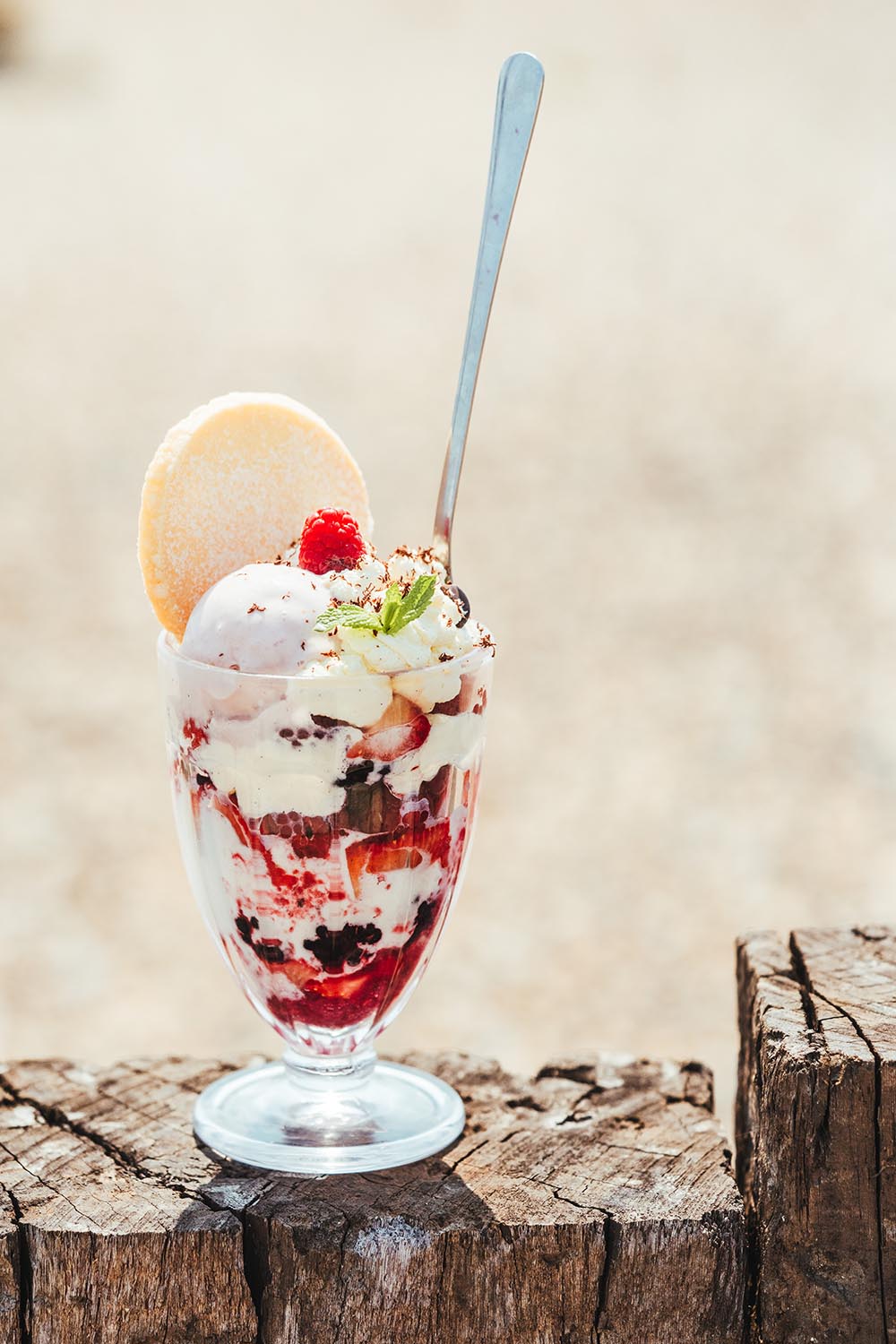 keep it simple
"We have a strong team at the Rocksalt Group and have done quite a few openings of different venues.  We've never had something in a shipping container before, but that setting speaks for itself. A hospitality venue is really important because you want people to enjoy spending time there.  And that vista just sets the perfect scene.  People have loved sitting by the sea from the day we opened. 
"Little Rock is also something slightly different to any other offering on the Harbour Arm.  It's the midway point between the street food venue and the fine dining experience of Rocksalt."
home grown industry specialists
"We've been really lucky in being able to train up our staff in different venues.  Our executive chef Marcin launched the food side of things whilst training Georgie who is managing and running the kitchen now.  Ramona had been a supervisor at Rocksalt, then assistant manager at The Wife Of Bath, and now is flourishing at Little Rock as general manager.  So when you have a really strong  team of people that you've worked with for a long time, it gives you – the team – the confidence to do great things.
"There is a seasonality to the venue for obvious reasons, but there is also inside seating too.  It's been pretty much full each weekend since Christmas as we've had periods of really good weather over the winter.  Obviously, during the warmer months it does ramp up, and then cools off as we get to September."
a turning point for folkestone
"I've been with the Rocksalt Group since 2011, around 4 months after Rocksalt opened.  Over that period of time I've seen the changes in the town, all for the better.  The Harbour Arm has been integral in bringing more people here, it's a unique hospitality space that really works.  The 2014 Folkestone Triennial was hugely busy too.  They'd buried gold in the sand in the harbour at it was always busy.  
"The links to London mean that many people can get down here for a business lunch and be back up in time for early evening. That's had an effect on the people moving here to buy property, and the pandemic has fast-tracked some of that as well.   The huge investment that's happened in the Creative Quarter has been going on for a long period of time.  Now we're at a point where the traders in The Old High Street are quite settled.  The artistic-led businesses are established and are bringing more and more people to the town.  All of this is key to the success of Folkestone, and it's great to have been a little part of that."
discover more about folkestone below