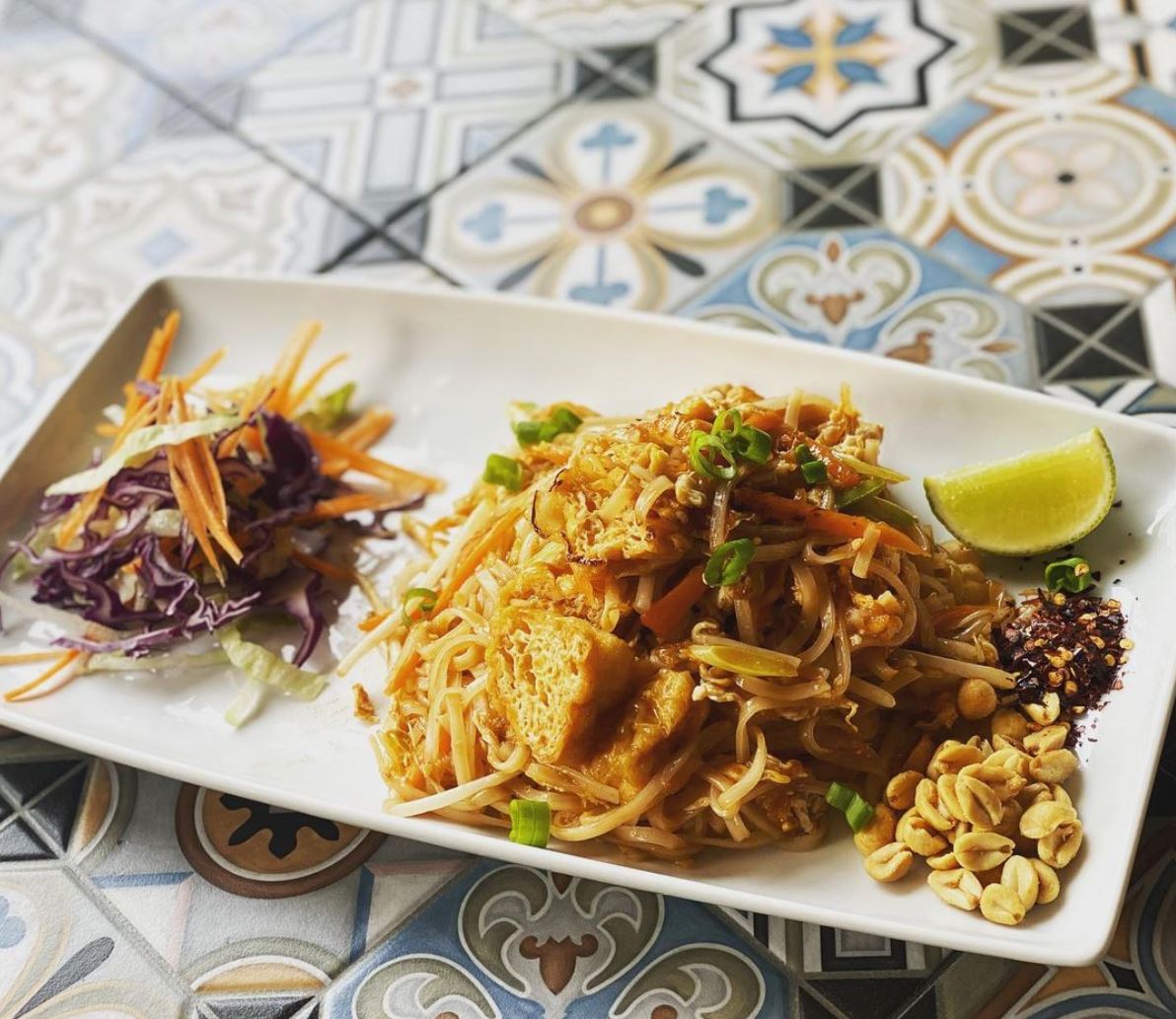 Thong Dee's – Authentic Thai Food In Folkestone
Christian and his partner Ya Ya are the new proprietors of Thong Dee's on the Sandgate Road in Folkestone.  Authentic Thai cuisine is on offer from Thursday to Sunday and it is delicious.  If you are looking for a Massaman fix, or some Crispy Duck with tamarind sauce, then this will hit the spot. The Lonely Planet mentions the restaurant in its latest best places to eat guide in Kent. Folkelife spoke to Christian about how the restaurant came about.
"I've always wanted to have a bar.  I'm an electrician by day, but my lovely girlfriend Ya Ya who's a fantastic cook has always wanted a restaurant.  She's been living here for 15 years and worked Front Of House in different Thai restaurants in the area.  Ya Ya would come home and cook for me and I always wondered why she didn't have her own place. She's always dreamed of having her own restaurant so we went for it.  
"During one of the periods where you could go out in 2020, in between the lockdowns, we came out for some breakfast, and were going to try the greasy spoon up at the top of the Sandgate Road.  When we got to the window we saw it had closed, the lease had come up, and they were advertising for new tenants.  I called up the landlady and, with a few letters of recommendations from other colleagues and customers, we took this place on."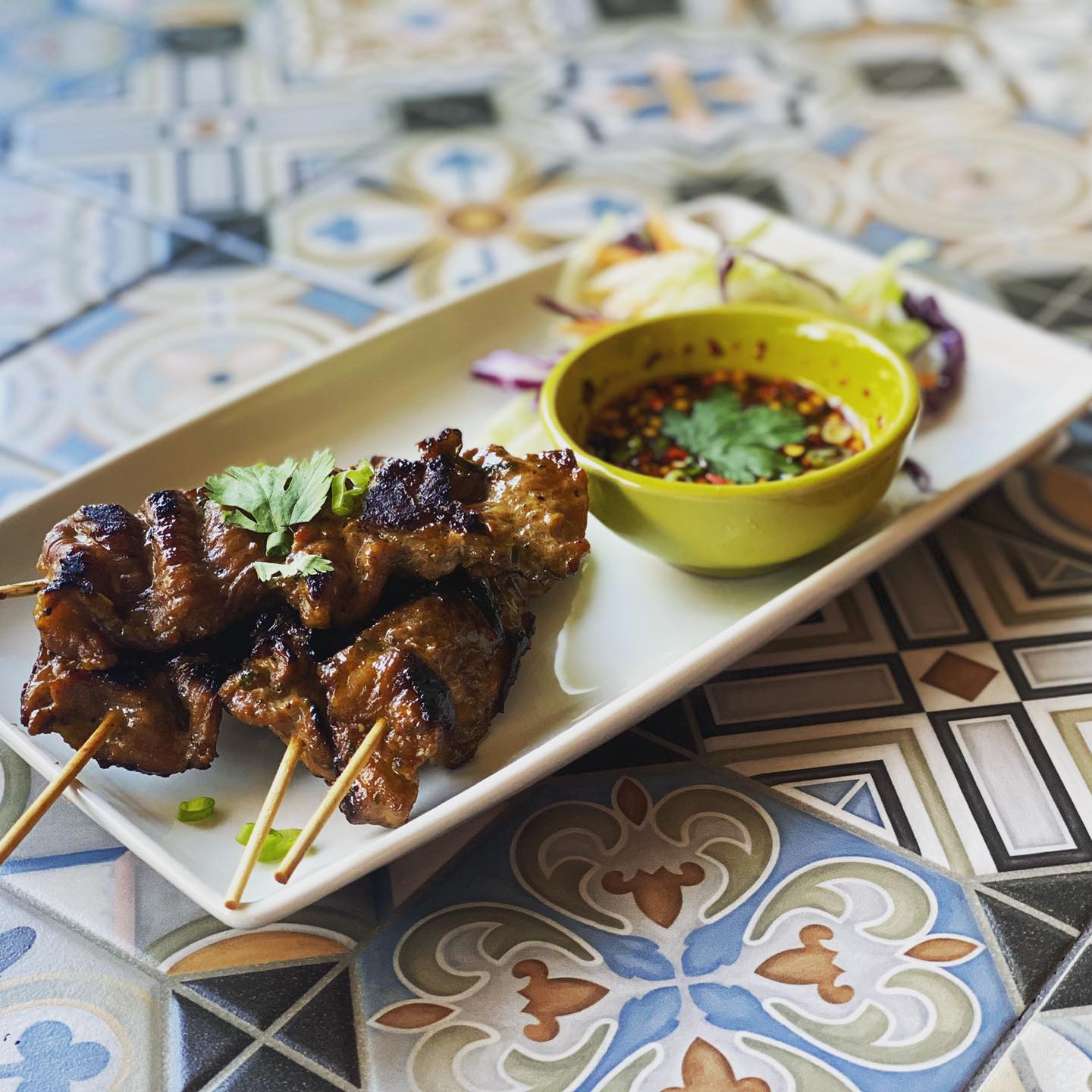 ---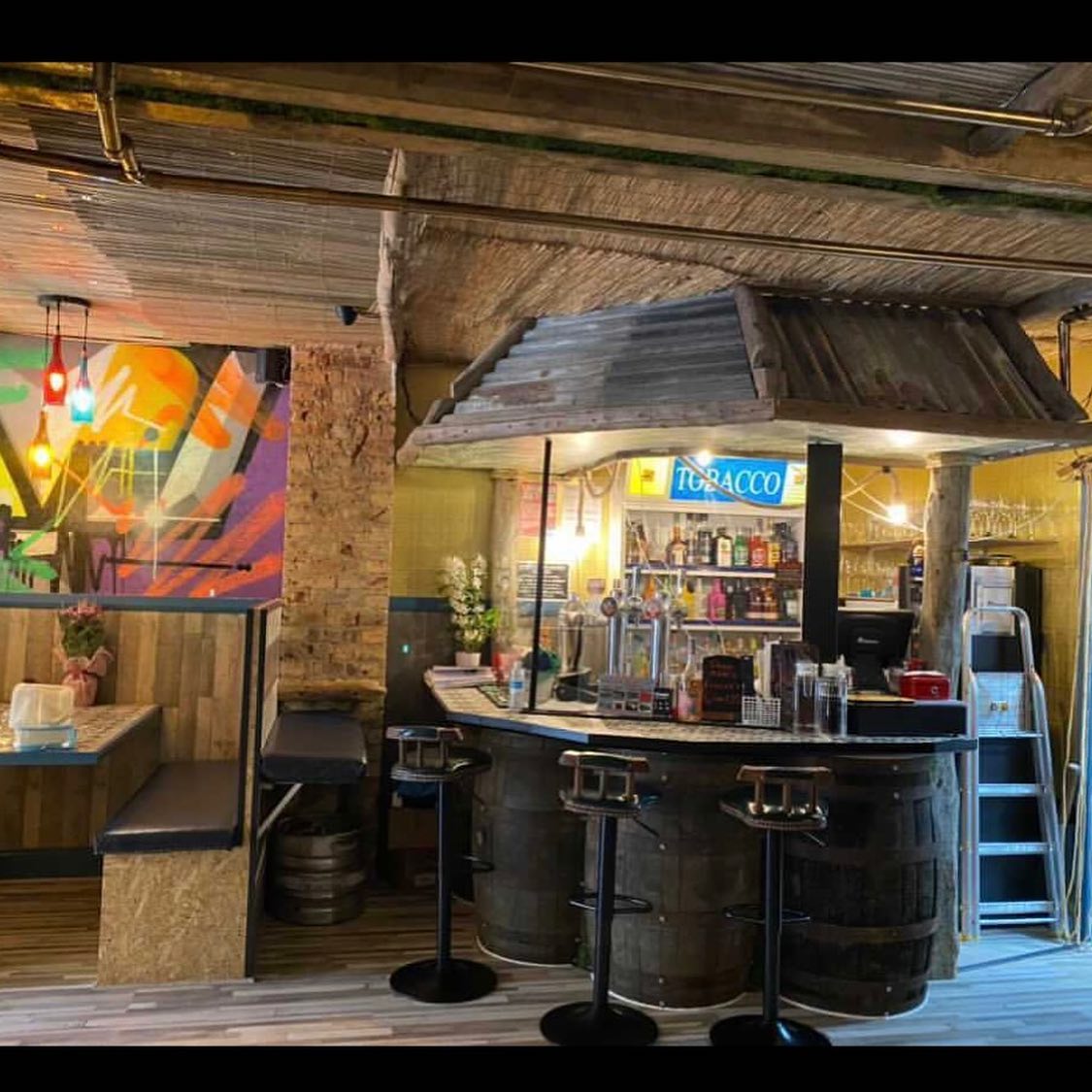 Ya Ya's team
"I'm the only one who's not Thai, and I only get involved serving the drinks.  Ya Ya and the rest of the team are Thai and they cook the food.  They know how it's done and it really tastes authentic.  We get our ingredients from Everest in Cheriton which is where all the Thai and Nepalese go for their ingredients. 
"What we want is for people to come out and enjoy some really good food, and a great atmosphere.  I've renovated the space so it looks like a Thai street venue, with corrugated iron walls and bamboo ceilings.  So far, everything is going well and people are really happy with what we're doing."
ice cream rolls
"Now that we've been able to open and get started in serving people we can see how our other ideas can come about.  I really want to serve Thai ice cream rolls.  It's a great thing!  You have a frozen rectangular plate which you pour a liquid ice cream mixture on.  Then, say you want a filling of chocolate and honeycomb, you bash that up, sprinkle it over the top and with a spatula you lift the ice cream off as a roll.  It looks really great when you see it made in front of you!  They taste really good too.  I think it's an ideal offering that no one else is doing here.   That's one of the great things about Folkestone, I'm born and bred here and there are so many different types of food you can get.  It's good to be offering authentic Thai food."
---
Discover more about folkestone below