Baoboba – Bao and boba tea at folkestone harbour
Bao buns and boba tea are yours in Folkestone Harbour's latest food offering to open in 2023.  Nestled on Harbourside near Saffa Bru and the Harbour Coffee Company, Bao are yours for the taking.  Jack Sherrin and Andrew Young are the team behind Baoboba.  They formed their first bubble during Covid where Jack was lucky enough to feast on chef Andrew's creations each night.  Now serving bubble tea and freshly made bao, you'll see Jack at the front of house, and Andrew developing the menus behind the scenes.  Folkelife met them both to find out why Folkestone Harbour is the place for them.
Jack: "I came down to Folkestone on a date to meet my now fiancée.  I'm from north Kent so hadn't really known Folkestone well.  But, happily, our relationship has meant I've moved down here and also discovered Folkestone Harbour.  Everything here on the Arm, in Harbourside, The Goods Yard and so on is just amazing.  So much so that I want to be a part of it.  I brought Andrew down here and said 'Look!  We just have to be here!' and so we are!  
"As for our offering, I love bubble tea and I love bao, and there isn't anyone currently doing these.  There's so much on offer here that we need to create something compelling and unique that also complements what's going on here."
Andrew: "The whole ethos of the place here is something that I want to be a part of.  If you look at how many job opportunities there are for the locals, it's staggering.  This is a place that shows any young person that you can have an idea, create a plan and see it come to life in front of you.  The energy from the Harbour team here and the other traders, and the customers too, mean that this is the place we want to invest in as well."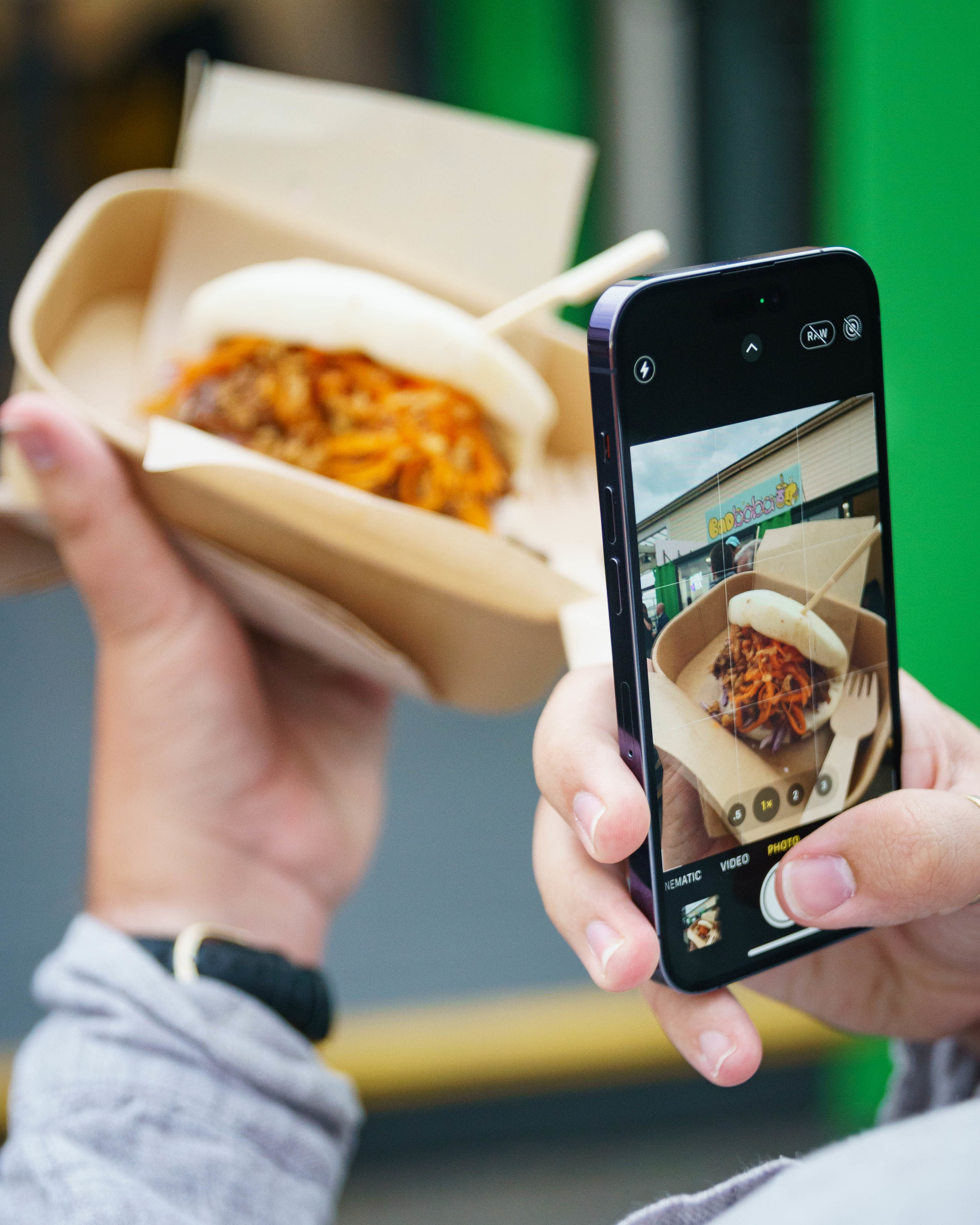 ---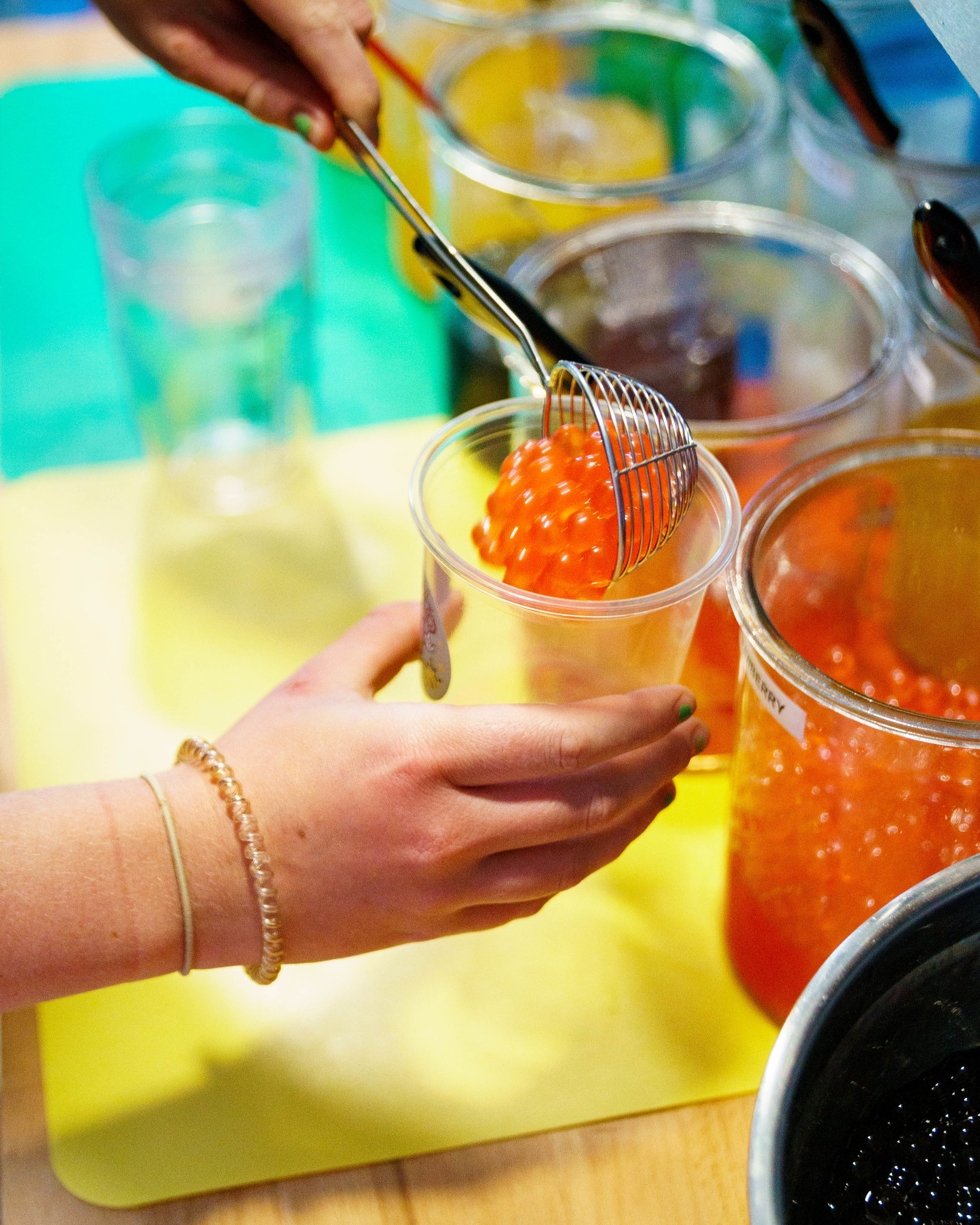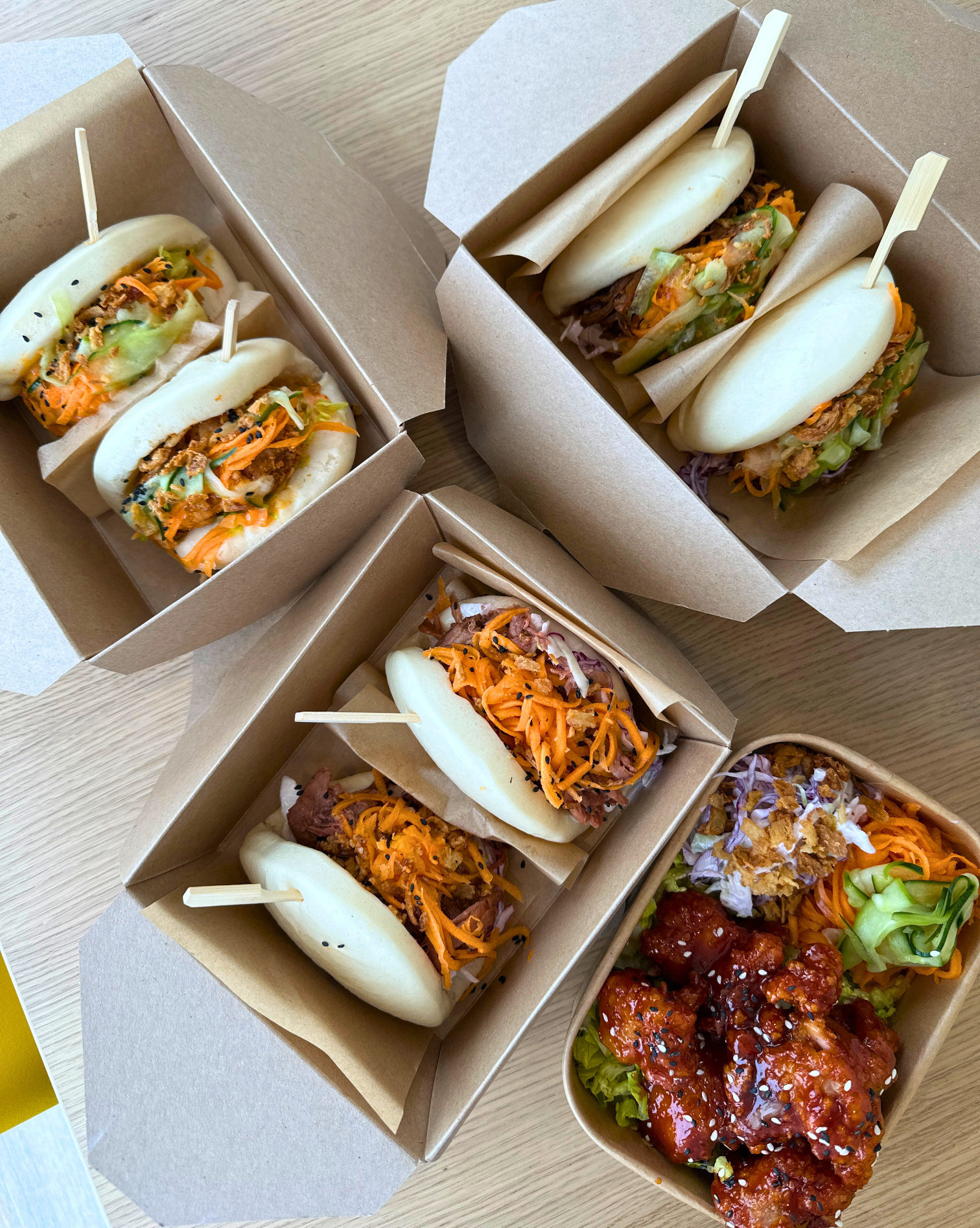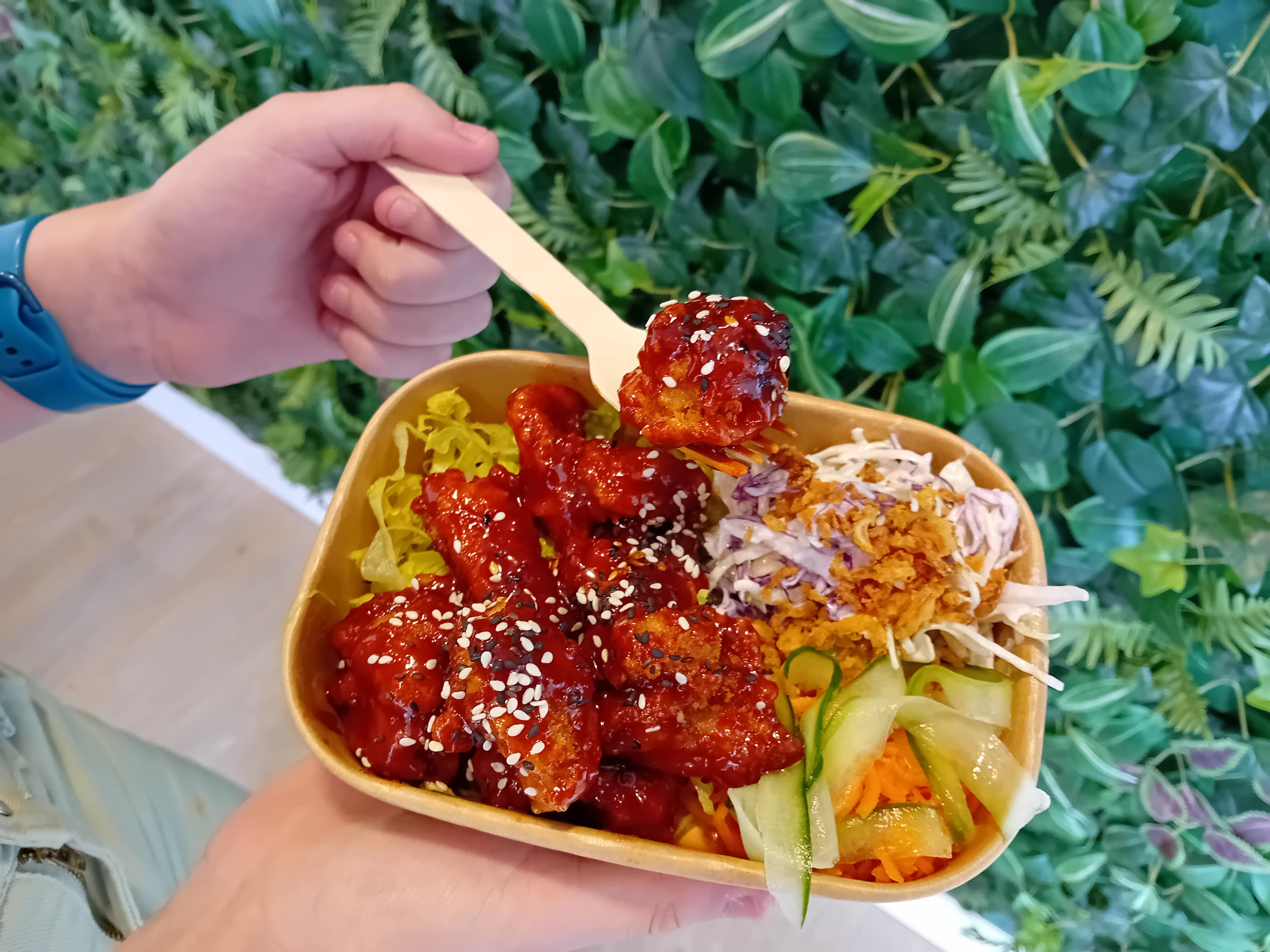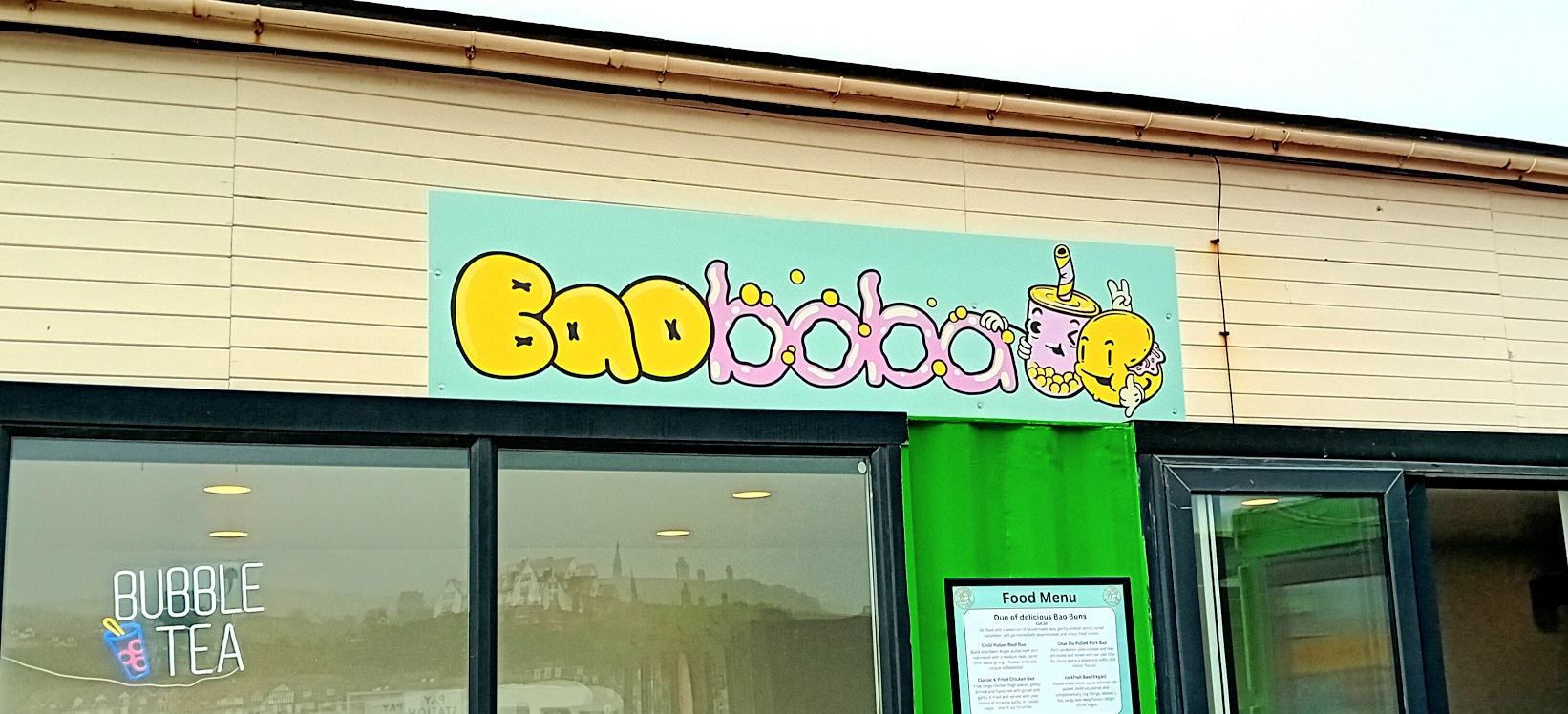 70 different bao
Andrew: "We've been working hard on the menu and it's crucial that we get it right.  At the weekend we had some trusted friends over, and with the help of an excel spreadsheet, we tasted over 70 different options for our bao.  There were different meats, veggie options, different mayos and flavourings.  It took over 4 hours and 12 people to taste but we have narrowed things down to see what we're going to start with.  
"I'll be there until we're happy with the menu and delivery, and we'll be employing local people as critical members of our team.  Jack is going to be front of house."

Jack: "Yes, I'm really looking forward to facing the customer.  I've worked in pubs and bars for a long time, but recently have been running an online fishing tackle business.  That's great, but I can't see the customer and I really miss that.  I want to get back to seeing their reactions when they taste our food and drinks."
Boba or Bubble tea
Jack: "Bubble tea is something I love.  And it's something that kids love too.  So we're catering for the whole family.  When your kids are enjoying their bubble tea, we'll have bubble cocktails and Taiwanese beers plus local IPAs that are exceptional for the adults.  Bubble tea is based on an Assam or Green Jasmine tea and then infused with flavours.  It can be fruity or milky and then with that fruity or milky tea you have chewy tapioca balls which we cook fresh for our brews.  You can have popping balls too which add a fun element!"
Andrew: "We're looking at playing with bubble mulled wine for Christmas!  Watch this space."
mochi ice cream
Andrew: "As well as our baos there will be sweet potato fries on the menu, and Mochi ice cream for pudding.  These are balls the size of a walnut that have ice cream encased in a chewy rice layer.   Expect the menu to change with the seasons too as that's important to us – to keep things fresh and relevant.  
"We've got seating for 20 inside and then the outside tables too.  Our plan is to be open as much as possible so you can always find a bao or bubble tea when you need it.  You can be warm and cosy in the winter, and enjoy the sea and sun when it's warmer.  I have to be by the sea, it's a really important part of my life, so to be working here, being a part of what Folkestone Harbour offers, and delivering this unique offering is what makes me tick."
Discover more about folkestone below