BRB Tattoo Studio and Gallery – Tontine Street
BRB Tattoo Studio and Gallery is run by Tim Smithen and is based at 67 Tontine Street in Folkestone. He is also one third of punk band Dancehall who have performed on the Harbour Arm as part of their live music sessions.  Tempted down to Folkestone by the drummer in their band, Tim is ready to share his designs being a Creative Folkestone tenant.  Folkelife wanted to explore the art of tattooing.
"Moving to Folkestone has been a rebirth for my wife and I.  We were in South London and the pandemic had made us think about what we needed for our family.  I don't need that buzz-vibe of London, I want to be by the sea!  We're doing everything online; my wife is a sexual health nurse and she's doing her consultations online, so why do we need to be in London?  So that's what we did, we came towards the sea.  I can still write music here, I can start up a business here and so that's what we did.  And, it's the best thing that we've done (apart from having children!).
"We'd gigged at the Harbour Arm, and also at The Chambers which is a fantastic place to play.  I grew up in Bognor Regis which is just down the road and this seaside town charm really makes me feel like a kid again."
prison-style tattoos
"The typical sort of tattooing you might have is done with a machine.  It makes a whirring sound and has a needle in it.  You put the ink on the needle and it's a bit like painting with a brush, you run it across the skin.  What I do is a little bit different. I don't use a machine, I don't even use any electricity.  All I have is a needle and some ink.  I put a bit of ink on the needle and then gently pierce the skin.  It doesn't hurt half as much as a machine.  
"The 'prison-style' is a bit of a comedy name really.  I haven't been to prison!  It's a fun thing because what I do is more freestyle, you get a needle and go.  I do draw on the skin, using a biro, the pattern I'm going to make and then I go over it with the needle.  My art is more doodling, and I can do about 3 doodles in an hour.  It's quite a different experience to having a machine tattoo, they both have their pros and cons but I think this is the best way."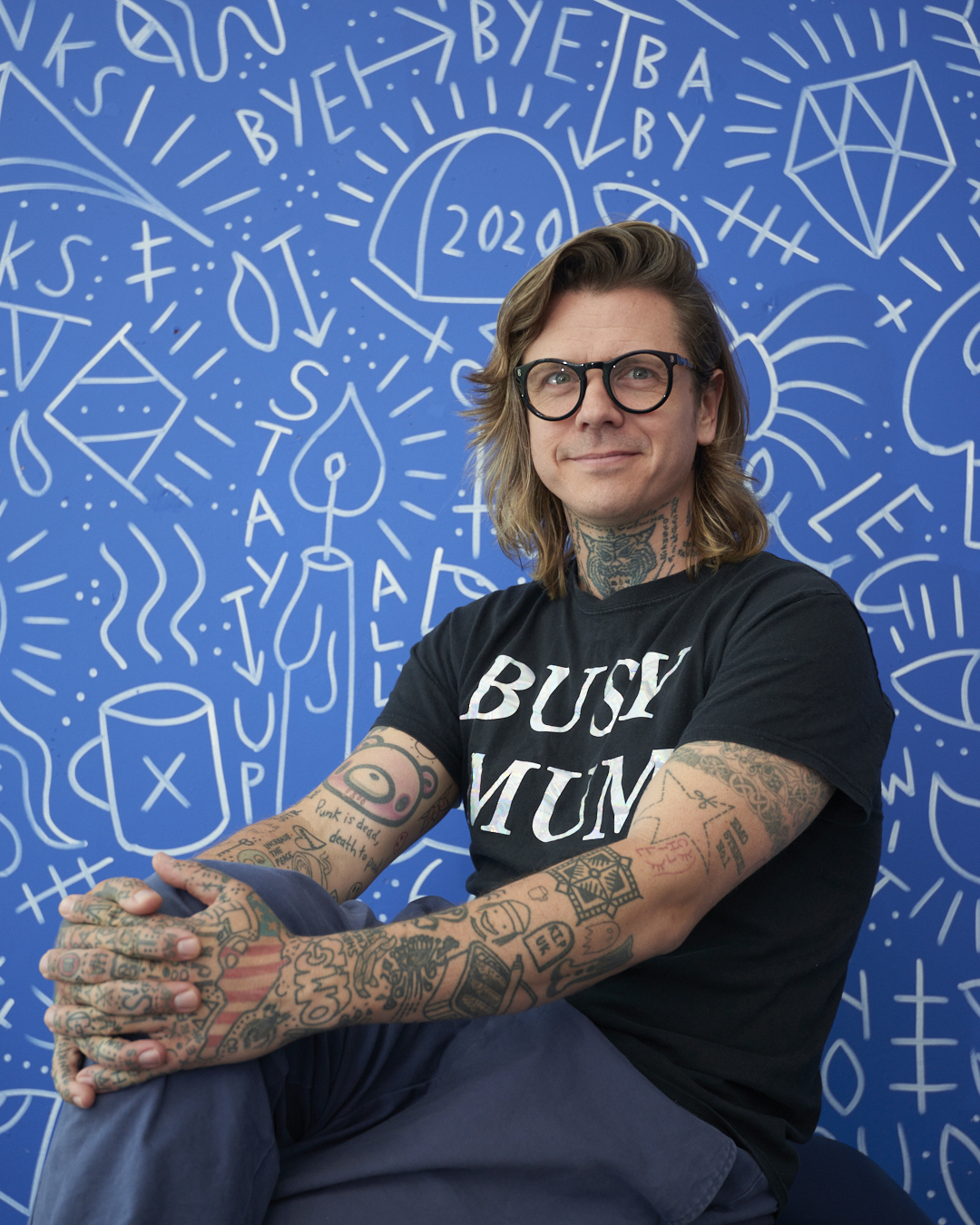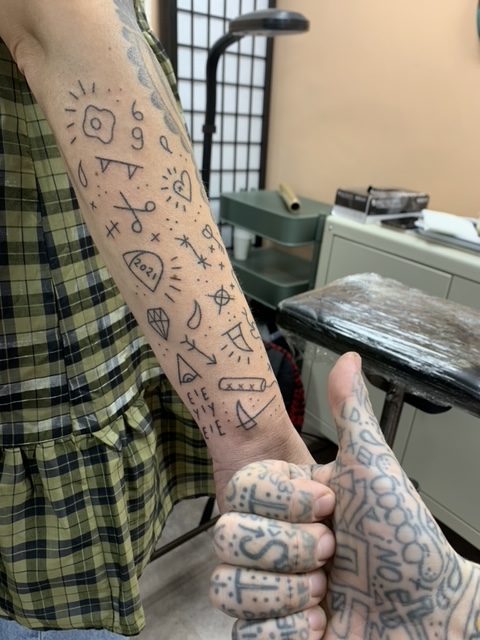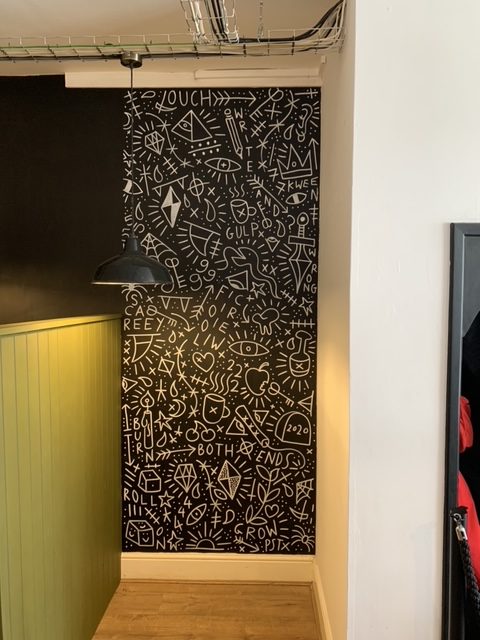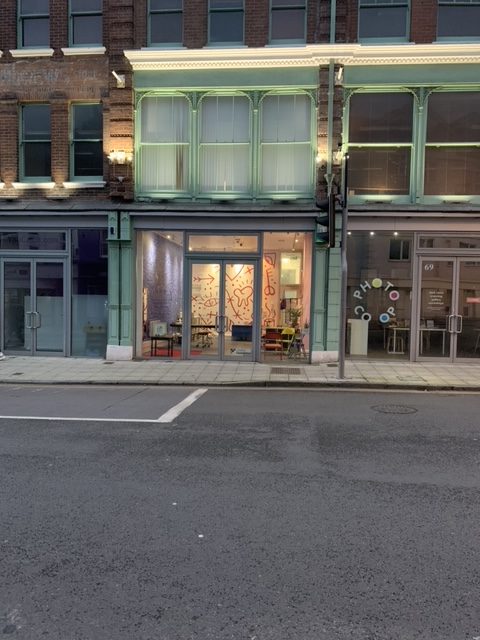 accidental artist
"I fell into this!  Having spent some time in retail, which, for me, was quite soul destroying, my wife and I decided to run away!  So, with our 3 month old baby, we left and went to Thailand and lived there for a little while.  Before moving to Folkestone that WAS the best thing we'd ever done!  I started tattooing myself, having done it when I was in my twenties, and I wasn't bad at it.  I started up a little instagram following and people seemed to like it.  Then I began working in some pretty good shops in London and then started going around the world tattooing people. I thought, this is great!
"I've done a fair bit in America, Los Angeles, New York, and then I do a lot in Thailand as well, a few bits in France and Berlin and London is my base really. But now obviously Folkestone is my base, which is really exciting, really, really fun!"
doodling around
"Now I have the studio and gallery I can inject, ha, a bit of fun into this end of town.  We've always loved the feel of Tontine Street, and there are more and more things opening up this end which is great.  If you don't want a tattoo, or Covid prevents it, there are lots of other ways to get my art.  I've got painted glass, t-shirts, I do skate boards, baby bibs…!  The local community have been really supportive down here and it feels so exciting.  I'd love a bigger painting project to do too and there are various things I've seen around the town that I'd like to do, so you never know what you might see covered in my doodles!"
Photo Credit: Interiors and Portrait of Tim by Matt Rowe
Discover more about folkestone below