Space 7 Bar and Kitchen with added art gallery
Andy and Sam Shorten run Space Bar and Kitchen along with Sarah Morris and Al Ross.  Andy and Sam have spent their working lives in fashion and music, 'being the people in black t-shirts who make events work', and moved down to Folkestone 13 years ago.  Sarah and Al were one of their first customers when Space opened as a bar.  Sharing ideas, they're now business partners and moving to the next stage for the business. Folkelife met up with Sarah and Andy to find out what's new.
The life of a bar with food
Andy: "Sam and I set up Space in 2011.  A lot of our work at the time was still set in London, at the other end of the High Speed link, but becoming involved in running a business in the town has meant we've learnt loads.  We've met loads of fantastic people and this place has grown with us as we've learnt.  Sarah and Al were one of our first customers and have become friends.  As with friends you talk a lot of nonsense, but our nonsense started to turn into focused ideas about how we could develop the business.  We've always had an interest in food, with residencies from local chefs happening here.  Dr Legumes and Holy Crab being two from the early years.  But with Sam, Sarah and Al, we decided that we wanted to be more serious about the food we offered. 
"We were all set on taking on new business partners and making some changes and then the pandemic happened.  Was this the best time to be branching out?  Well, why not!  It's as good a time as any…"
Sarah: "We're definitely still a bar with food, but now we've opened the kitchen, we have a chef who's here on a regular basis.  There will still be residencies from other chefs, because we love that variety.  But our main offering is going to be small plates of delicious things to eat!  We're definitely not a restaurant, but during the periods between lockdowns, when were were able to be open, we put in the seating to be Covid-compliant.  And, it works.  It makes better use of the space, and it feels right.  So we're keeping that on."
necessities of life
Andy: "So many people have moved to the town since we've been here.  One of them is the fantastic Zeren Wilson, wine consultant and author of Bitten Written.  He's come in here and we've got to know him.  Thanks to that connection he's introduced us to various other people and we started to create a decent wine list during the pandemic.  We noticed that there's nowhere where you can get a decent bottle of wine, so we created a list, got some supplies and started a home delivery service.  It took off really well, and we've now become part of the Kent Foods Hub and also sell at the Vegan Food Market here in town.  The wines are on our shelf there, available to drink in here or to buy by the bottle to take home."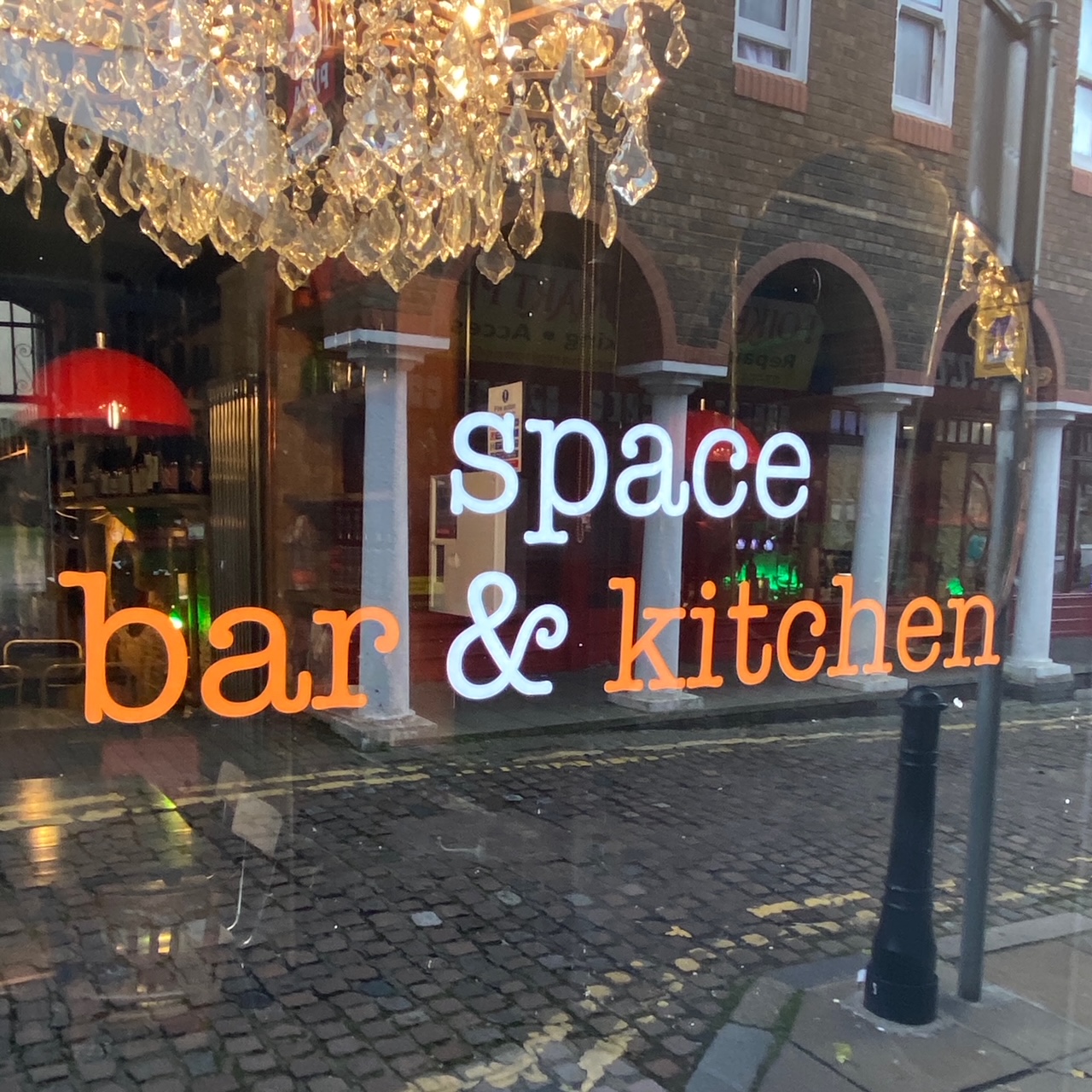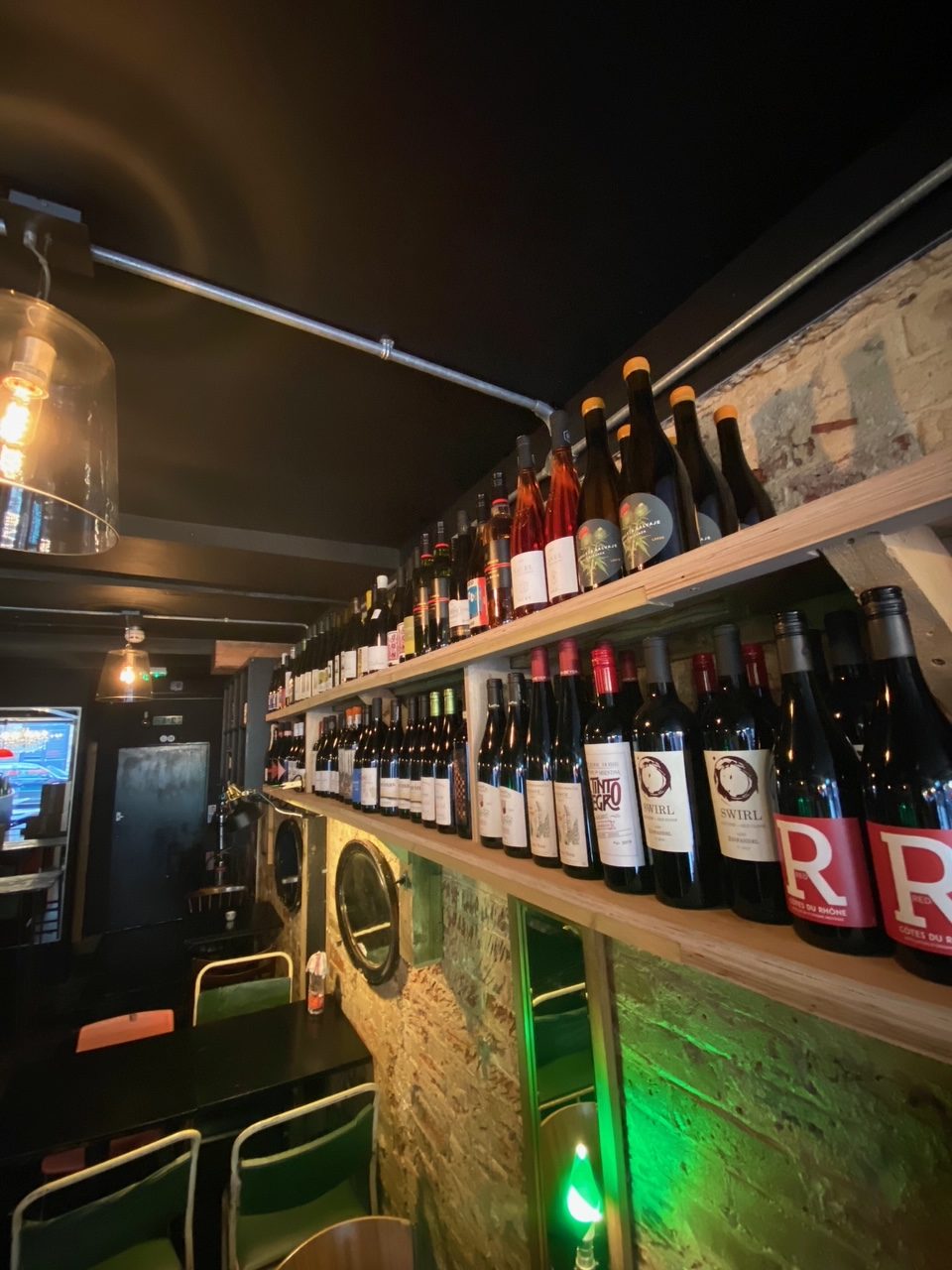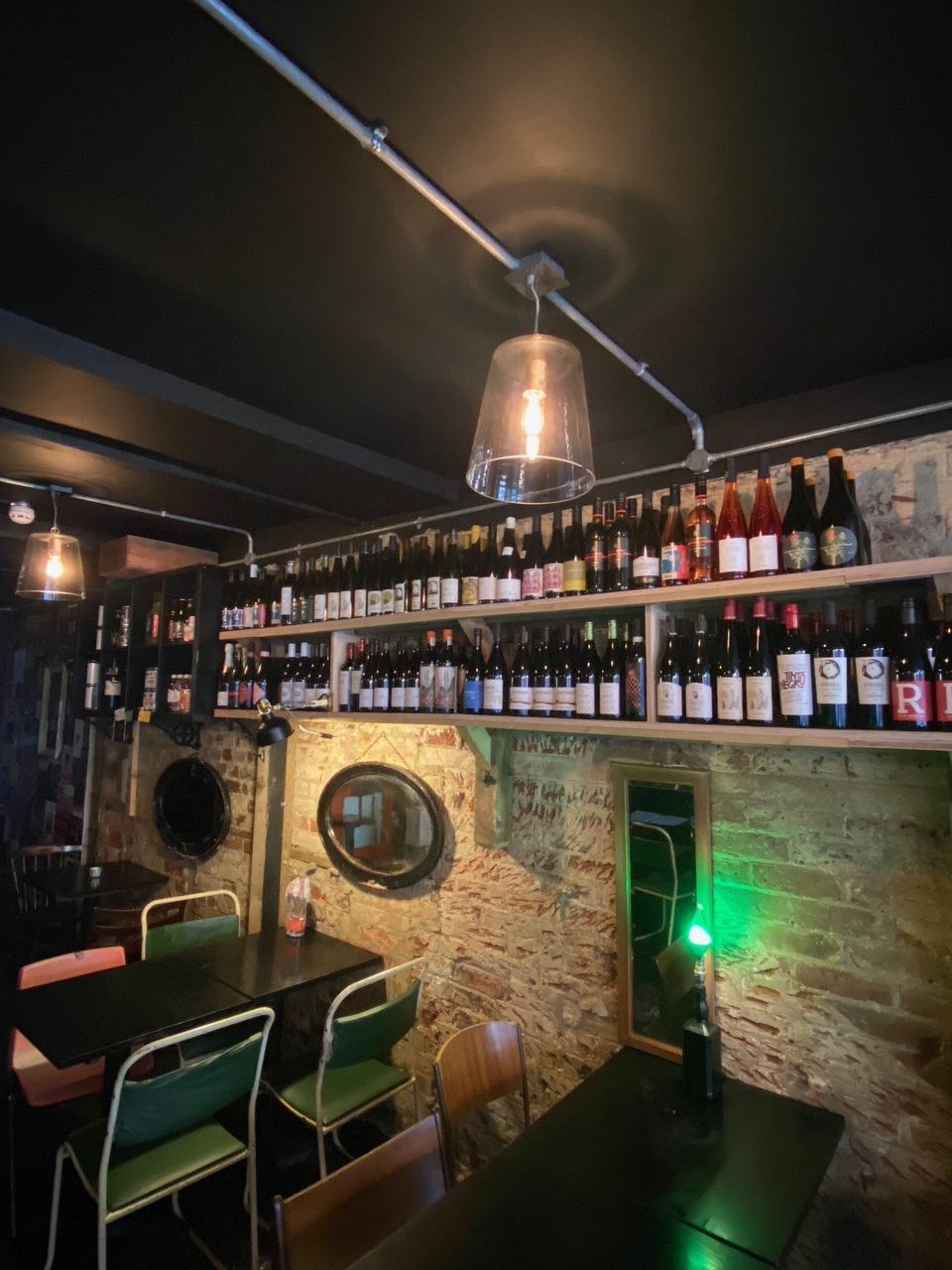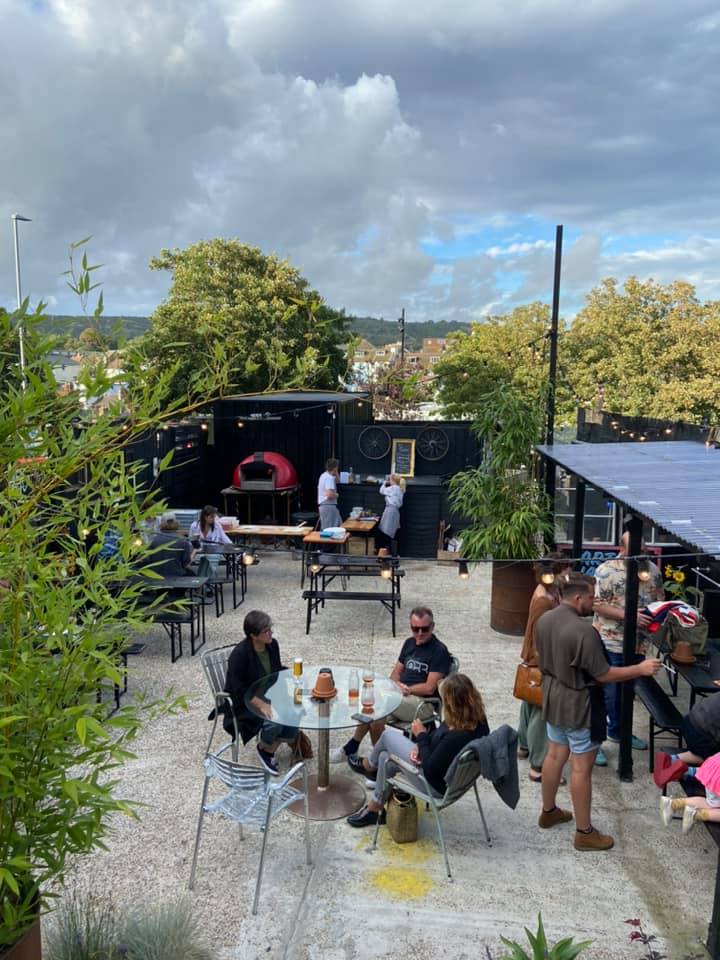 Space evolves
Sarah: "We opened up during those moments between lockdowns and had different chefs in.  Ben from Lucky Chip came along and did his thing which is Licky Chop, a sort of posh barbeque, with really nice wine.  And it seemed like we had an eternal summer.  The weather was fantastic and it made us think that we'd made the right decision, we'd done the right thing."
Andy: "We'd changed from being a late night music bar, which isn't good for the soul, to being a venue that is more civilised.  We certainly get more sleep!  It had been a change that we had been wanting to make for a while, and it's been a success."
We build on change
Andy: "Another new venture, which sort of happened by accident, is that we have a license to have weddings here.  We did our first wedding reception and it was wonderful.  You can fit 60 people in here, and through to our outdoor space in the back yard.  There's a stage there, so live music isn't a problem, but it also made such a nice setting for the ceremony too.  And big weddings aren't much fun!  This was intimate, with your best 60 mates and it was something special to be a part of.  Now we can offer weddings, Bar Mitzvahs, Christenings and funerals if you want."
Sarah: "When the license people came around to check us out we realised that we were offering something really quite different.  Most places that have wedding licenses around here are stately homes or castles, or big hotels. We're something different which is a real selling point for us, and undoubtedly tapping into a market that are not looking for that stately home feel to their wedding."
Andy: "We've still got our music license and will be having DJs on a Sunday, but that will all be rapped up by 7pm, so we can get on with having some food.  Before we were headlining musicians, now we're focusing on the chefs!  We're small enough to be really agile though, and can change around again for a silent disco – such as our one on New Year's Eve – but I like the fact that we can change things around and do what we want."
gallery for art
Andy: "We started out as a gallery and bar, and we still have our gallery.  We've now got our Space Box, a container in the back yard where artists can hire the space and exhibit their work.  We've always been interested in art, and this is part of the regeneration of Folkestone.  It's important to be a part of that side of things, and although we might not know much, we know what we like and that's important too."
Sarah: "There's the Space2Stay for people to use as well, which has been really popular.  Maybe we should do more of that?  But it's always in use as there are so many visitors to the town."
community spirit
Andy: "This area of town, from Rendezvous Street upwards, has come on a lot in the time we've been here.  Ben at Lucky Chip has become a good friend, and that's like a sister bar to ours.  During the pandemic we had residencies from Polly and David from The Folkestone Wine Company and they're good friends too.  It's so good to have support from local businesses and that helps us all grow.  I can't wait for what's going to happen next… "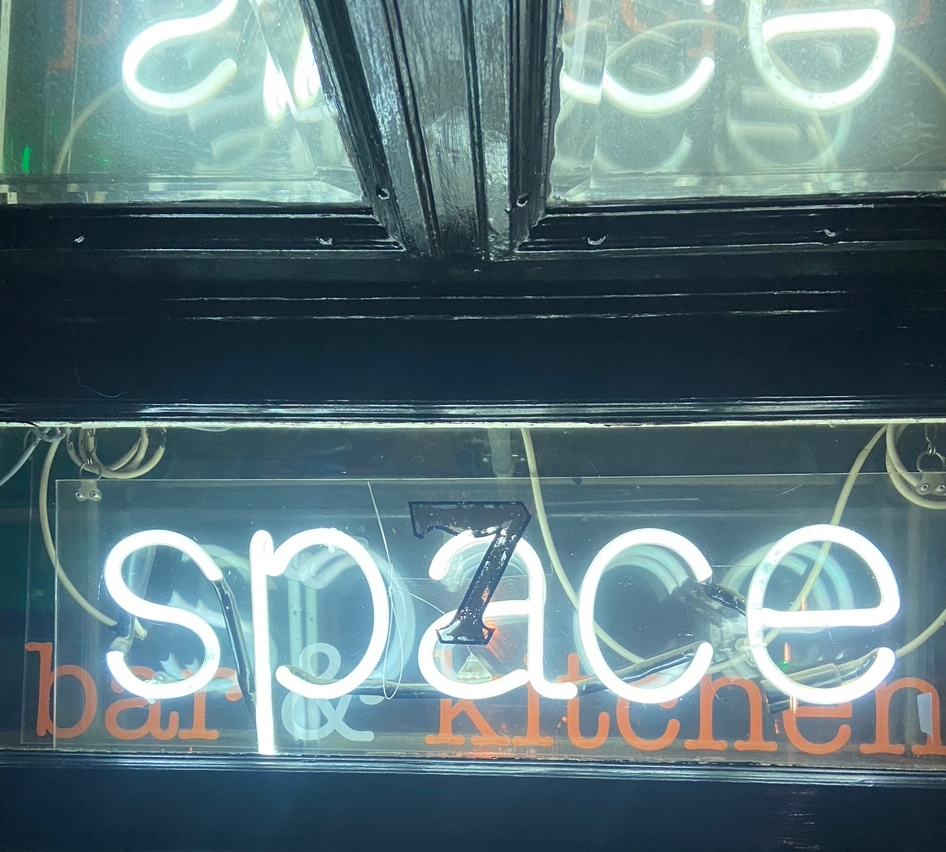 Discover more about folkestone below