Shayda's – Authentic TUrkish Food 
Shayda's is an authentic Turkish restaurant in Folkestone. Ibrahim Darwish named it after his daughter. She is on hand to serve you teas, coffees and wait at tables, and his wife is standing by as well. As you'd expect, the Turkish attention to hospitality is at the forefront in this restaurant and it is certainly a place you'll want to return to time and time again. However, book your table! Folkelife went along to see what's on offer.
Shayda's has been open since 2017 and he's booked out on Friday and Saturday nights. If you haven't made a reservation, you won't get in. "That's fortunate for me," he laughs, "but not for the customer!"
Bouverie village
Ibrahim was part of another restaurant in town when he decided it was his turn to go solo, and he looked around for the best location. Bouverie Road West is developing nicely; "There's a good combination of restaurants here, and they serve the offices around the area and it looks like they're doing well. Business has been very good, I can see my regulars coming in for lunch, and quite often it's packed."
Lunch is amazingly good value at 2 courses for £7.95. There are 10 tables serving 40 people and he's cultivating a seating area outside the restaurant. "You always go for the nice looking restaurant, so if we can make it look nice on the outside, we'll get more people in. There are heaters there and lights at night; it makes it feel special, a bit like you're on holiday."
Folkestone's west end
It does seem as though Bouverie Road West is the other book end to the Harbour Arm and The Old High Street – closing in on the practical centre of the town with such a huge variety of places to eat. There's an Indian, Chinese, the Bouverie Tap, Cocomee… "All these restaurants together," Ibrahim shares, "help make each other successful. We're talking to the council about having individual flags up outside our premises to help build our identity. I know that we get a lot of customers from out of town, a lot from Ashford. If they're visiting me, then they'll try other restaurants in the street and it's great for building up the area."
I stopped for lunch, at £7.95 for 2 courses it was hard to refuse, and that was as delicious as the welcome was genuine. Falafel and hummus to start with, beautifully presented, and the falafel was light and juicy – sometimes it can be rather dense. The chicken shish was also cooked to perfection, and served again with such friendliness and warmth that you can see why people are regulars at Shayda's.  A word of warning, and Ibrahim gives this liberally, don't drink the coffee, it's disgusting! Try the Turkish tea instead.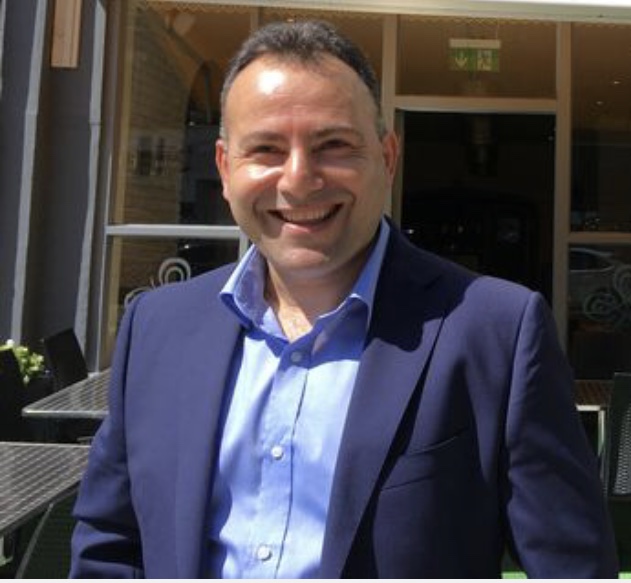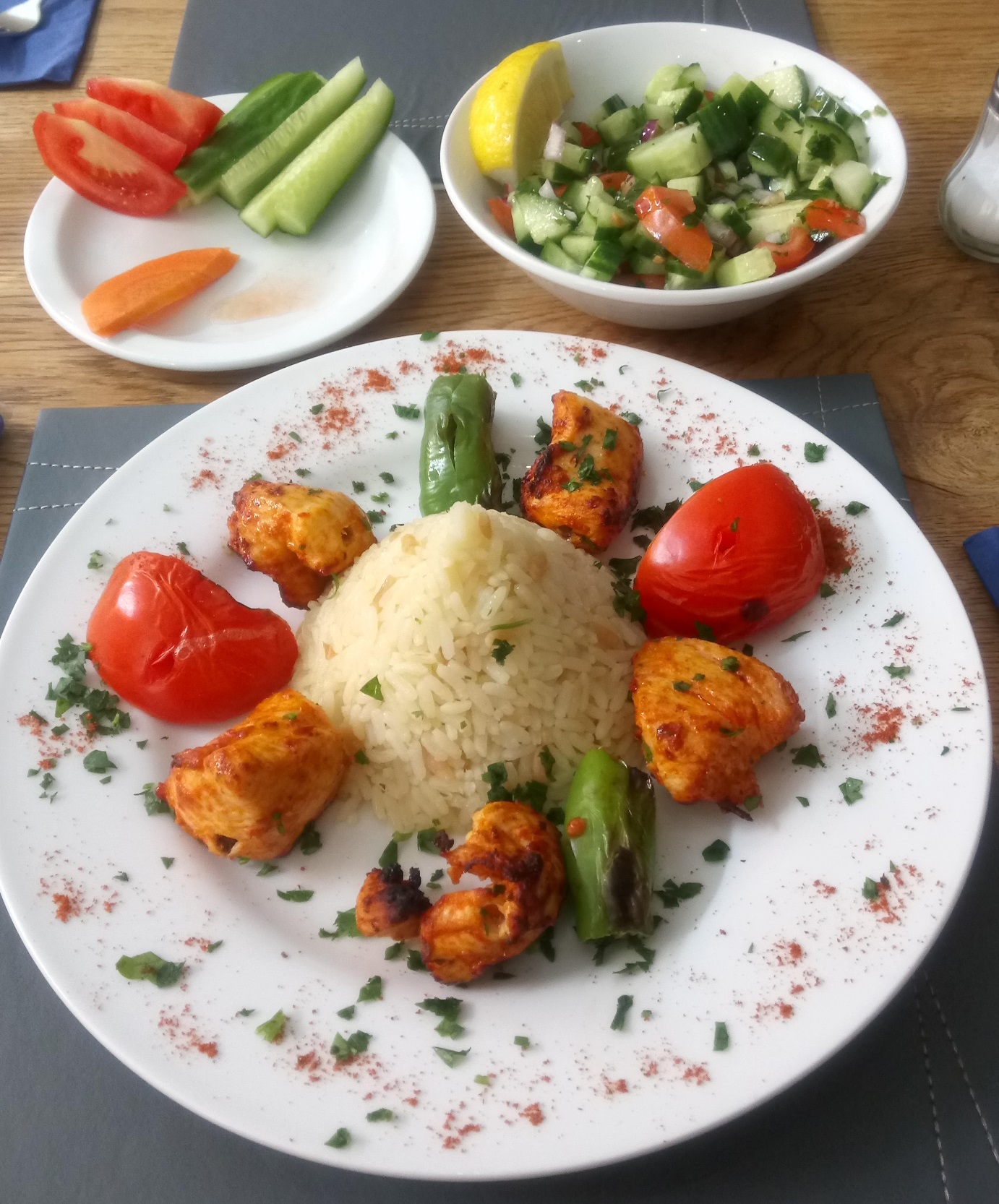 Discover More about Folkestone below