Rocksalt Garden on The Viaduct
Rocksalt has grown a garden. During the summer months Rocksalt offers a BBQ and refreshing drinks from its location on the Viaduct next door to Rocksalt bar.  You can access either from the Viaduct or through the restaurant and add that relaxed summer vibe to your dining experience.  The renovated shepherd's hut serves as a bar and the focal point is the Ofyr Brasero BBQ.
Owner Josh De Haan discovered the BBQ: "The inspiration for this area and the main focal point is the Ofyr Brasero BBQ which I discovered in a bar I frequently visit in the Alps. They were just cooking very simple steaks, fish and French salads, simple but just incredible to watch and enjoy. It gave me the idea that we could create something similar and unique in Folkestone and I knew the viaduct was the perfect spot for it."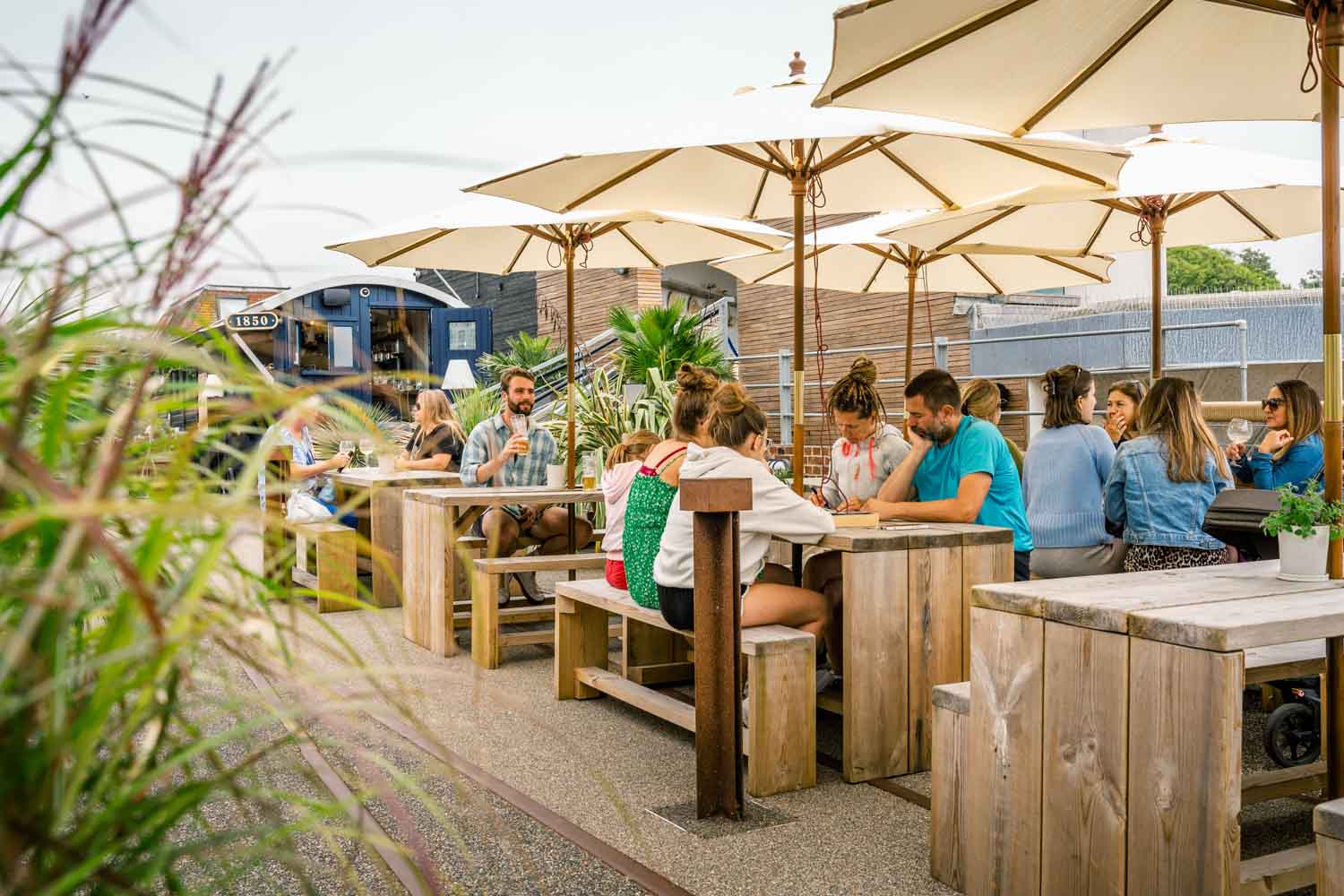 ---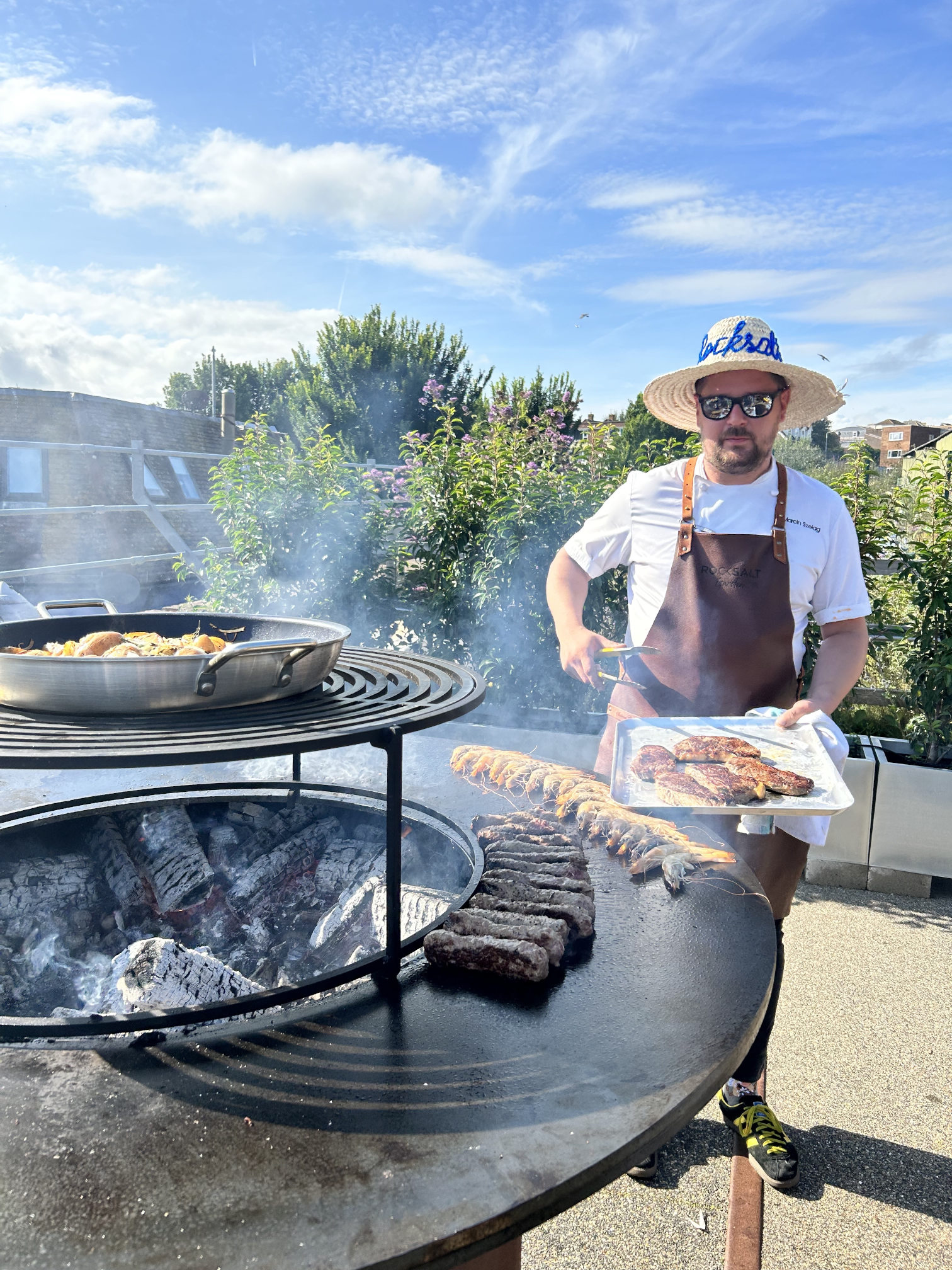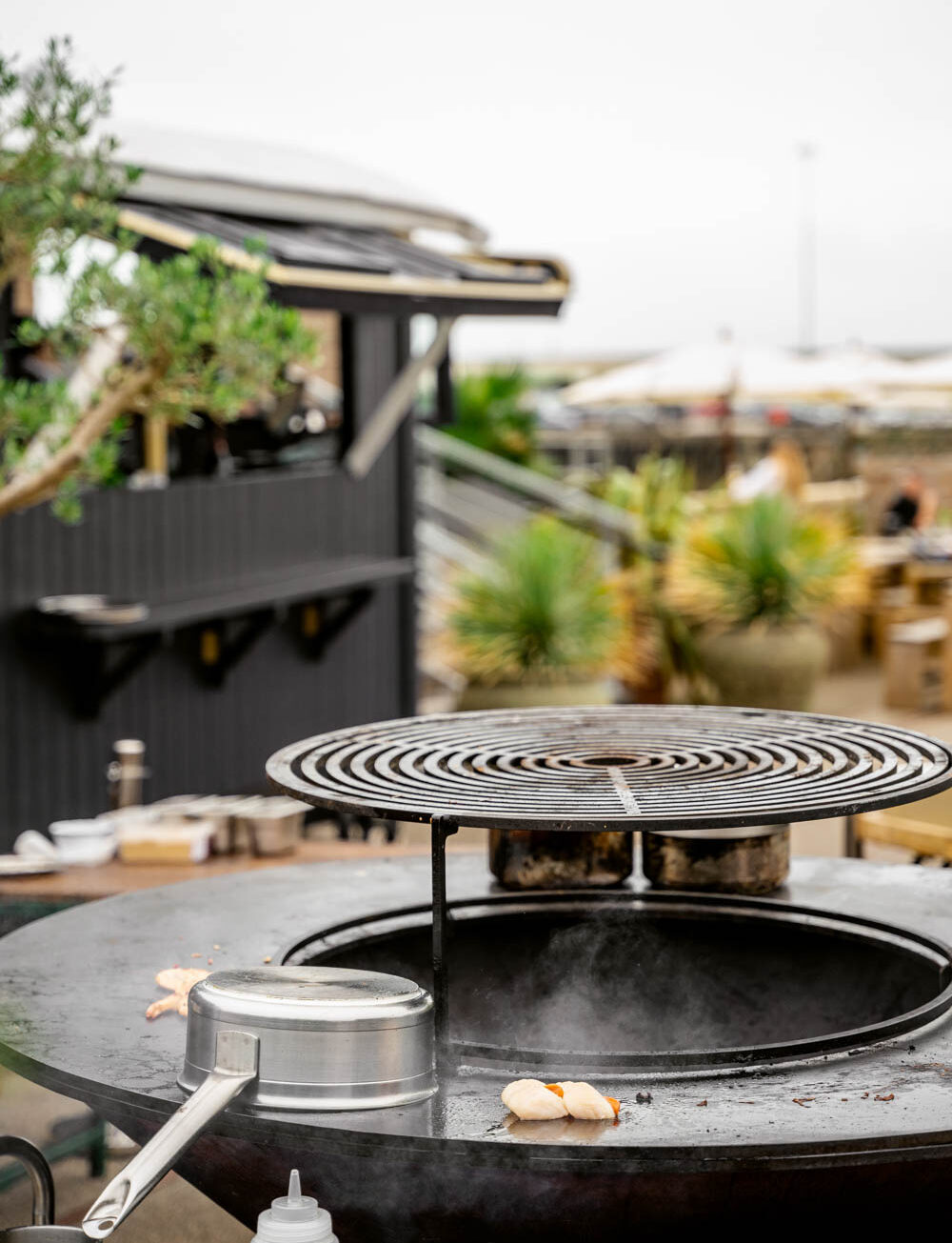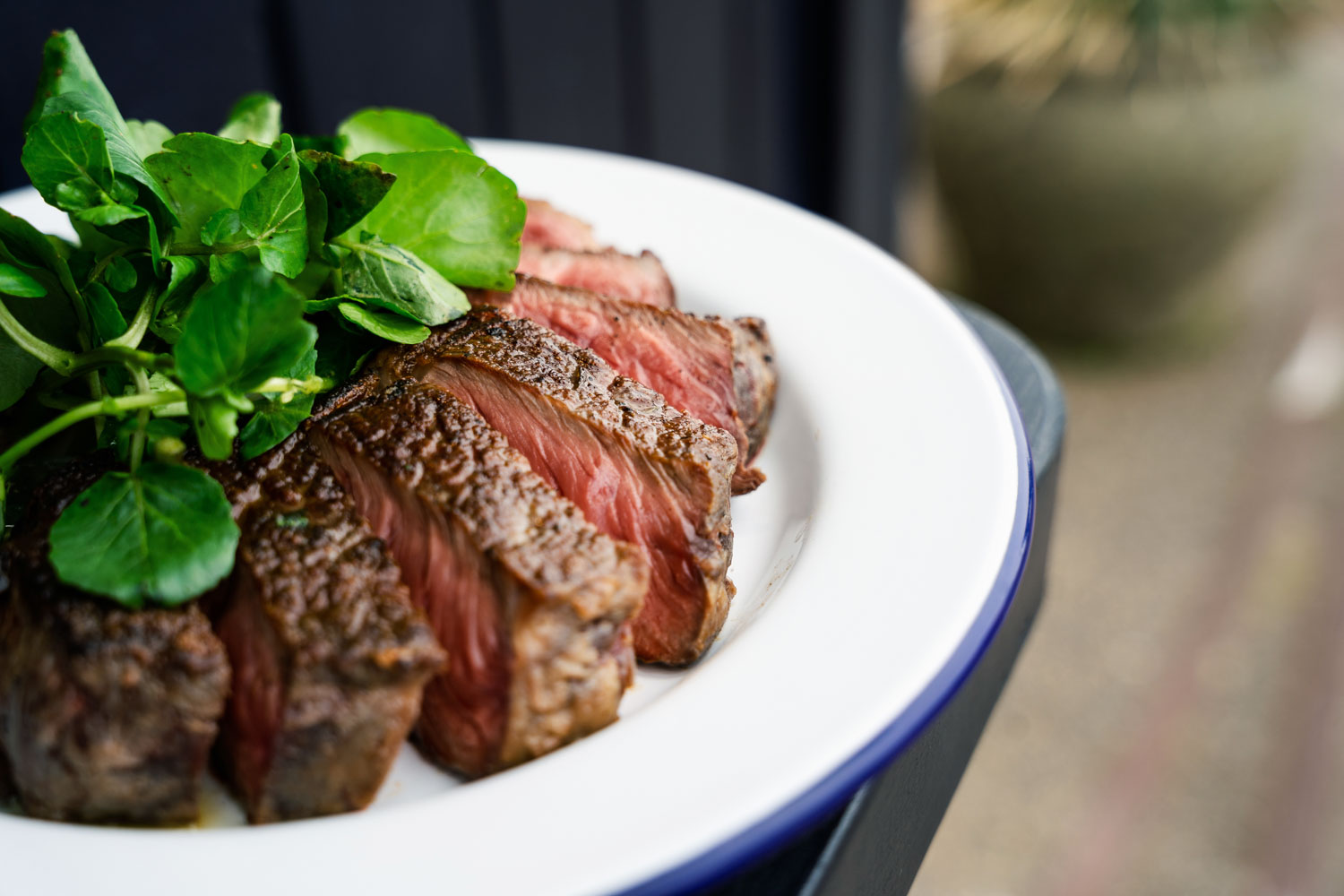 the setting
The renovated Shepherds hut has been kitted out in the livery that reflects the trains that would have run across the viaduct to the Harbour Station.  1850 is a key date in this historical journey as that was when the final pieces of track were laid on the viaduct.   Although the Shepherds Hut isn't a railway vehicle, it also links to the heritage of farming across the area and highlights the local produce the restaurant prides itself on serving.
The garden area is dog friendly, which means that if you're out and still want that Rocksalt experience you can enjoy it here.  This links Rocksalt and the viaduct to the rest of the Harbour experience so it's the perfect place to start or end your day.
the menu
Marcin Szelag is the Rocksalt Group Executive Chef and has enjoyed creating a relaxed menu for this setting. "With a weekly changing menu, you can expect to see dishes such as whole Rye Bay Turbot, 32 aged porterhouse beef & a selection of summer sides & desserts such as grilled pineapple with clotted cream with salted caramel. We are delighted to continue working with some of the best local suppliers in Kent such as Folkestone Trawlers, PH Fish, Foodari and Block & Cleaver to bring a really exciting menu to Rocksalt Garden."
Don a sun hat and relax with a Spritz and enjoy the view over the harbour.  The location is weather dependent and so check the opening times before you leave.
discover more about folkestone below