Join the Conversation – TEDxFolkestone
The motto for all TED Talks is 'Ideas worth Spreading'; ideas that connect us, inspire us, and contribute positive change to both the local and global community. The first conference was held in 1984 and now TED (Technology, Entertainment and Design) talks and TEDx – the more local, and international side of TED run annually across the world. The talks are short, prepared and designed to spark conversations that matter.
Folkestone is a place with plenty of inspiring ideas and people – so what better platform than TEDxFolkestone to enable the community to share and contribute these ideas to the world!  Liu Batchelor, curator of TEDxFolkestone tells Folkelife about what's involved.
About TED and TEDxFolkestone
"JJ Abrams, Tim Berners-Lee, Helen Czerski and Ruby Wax have all delivered a TED speech.  It's something many artists, performers, intellectuals and politicians have done, but, the talks must not be political in nature. They must not be for commercial gain, or religious, but must foster learning, inspiration and wonder. TED is an international brand, and delivers on excitement and enthusiasm on a personal and professional level. For those who haven't heard of TED talks, TEDxFolkestone is a perfect time to discover this hub of ideas, and the mindset for learning, community, and contribution which it stands for."
"The opportunity to host an event which represents Folkestone's expression of these values is something that I, and the whole team, feel very lucky to be able to do. And, as always, Folkestone certainly stepped up to the mark in making this happen; our little town does not disappoint! The TEDxFolkestone event is run for Folkestone, by Folkestone; by local individuals who volunteer their time to contribute to their community."
Contributing to our community
"As the TEDxFolkestone team, we want to find and showcase all the great creativity and unique thinking the town has to offer. It establishes Folkestone as a place with big ideas for the future, and taking big action to deliver on them. By being involved in TEDxFolkestone, we also have the chance to directly contribute to the community through developing new professional skills and experience."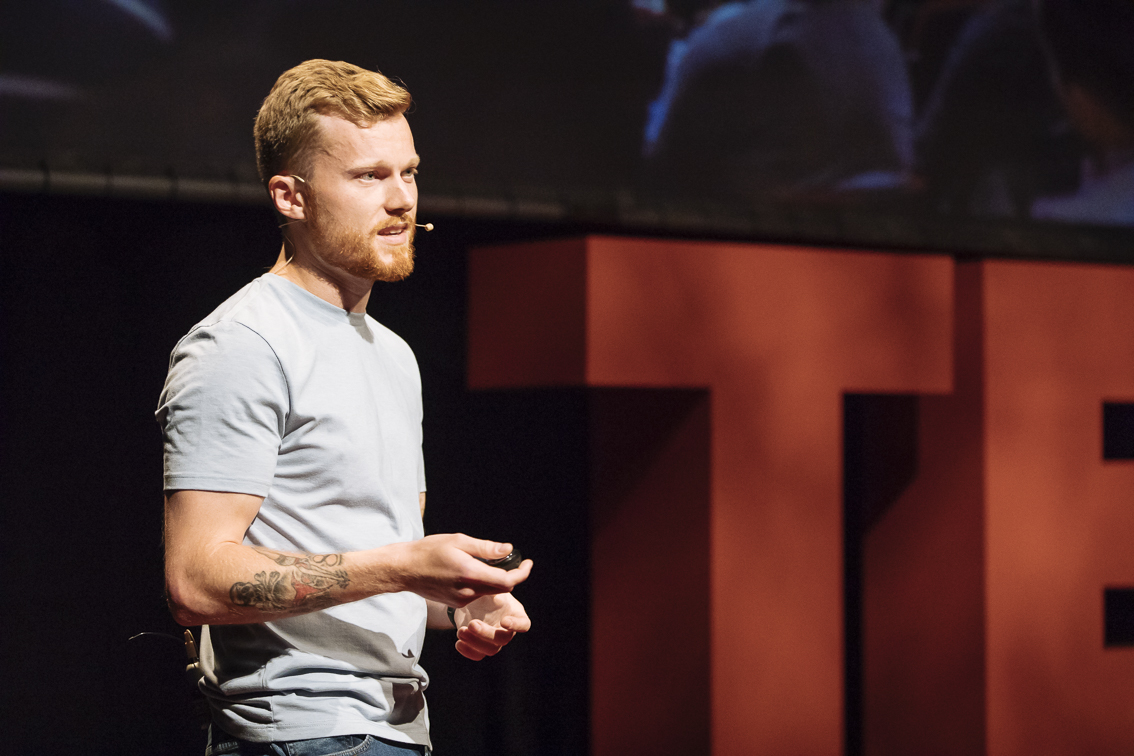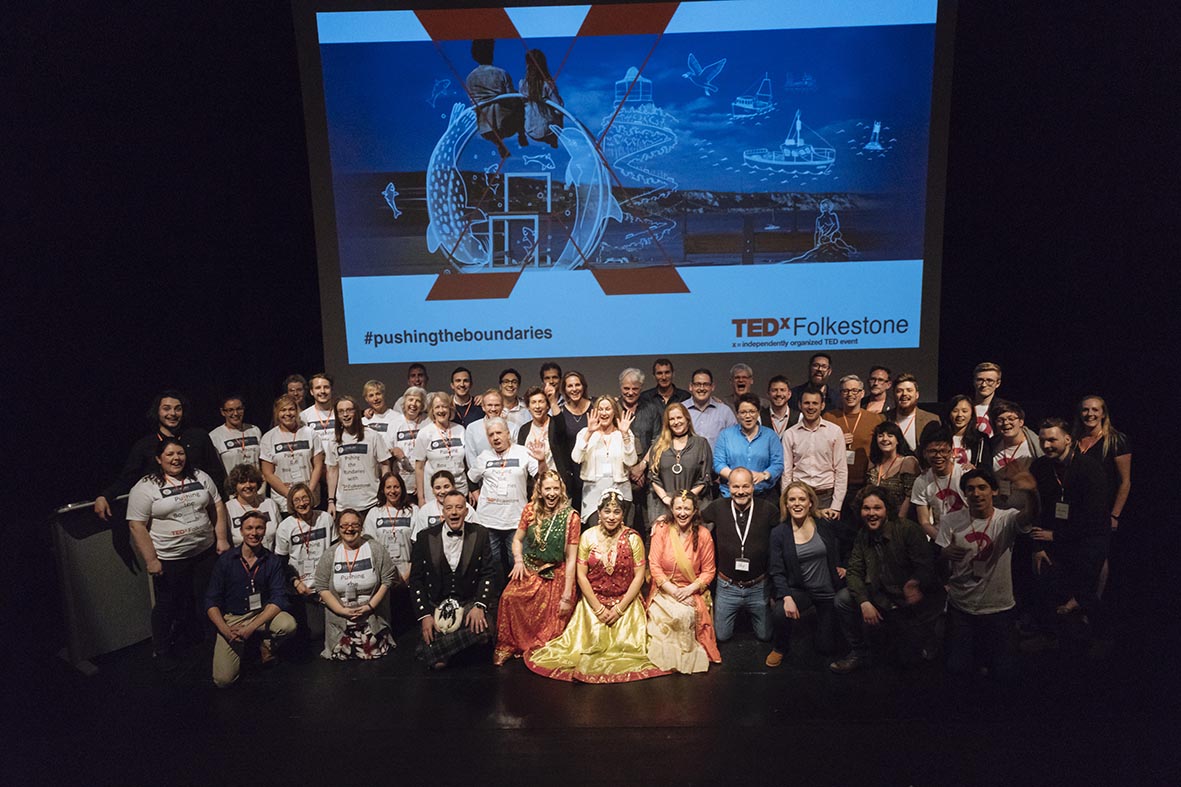 Inspiring TEDxFolkestone Speakers
"People get to collaborate, and we can see up-and-coming professionals and future leaders working together.  It's all part-and-parcel of making the event happen.
"In the brief time TEDxFolkestone has been running, we've already witnessed some outstanding local people and ideas from a whole range of industries and sectors.  Rebecca Pope talked about NHS and AI, and Jim Lockey reconnected us with the forgotten language of drawing.  We learned about the courage it takes to save a life from Silas Houghton-Budd.  Chris Gage inspired us in bringing more creativity into care homes.  Be prepared to be challenged too: Soti Coker talked about taking a closer look at how the internet uses our data."
"Seeing the development of these speakers is, for me, the most inspiring part of the TEDxFolkestone journey.  People grow in both in the clarity and conviction of their idea and their delivery, as well in their personal and professional confidence. We offer a supportive environment for speakers to grow and learn before the event. Our team takes this very seriously, and highlights how this training sets TEDxFolkestone apart on the TEDx organisers scene."
Nurturing creative local talent
"We don't just do 'talks' though.  Folkestone has seen some truly inspiring performances.  Internationally renowned musicians Randolph Matthews and Emily Peasgood both showcased unique vocal and audio performance-talks mixes. We've had creative collaborations from local artists Lucy Freeman, Jo Frater and Bobby Harvey which brought us alive.  There's been true audience engagement pieces from dancer Mahesh Gurung, as well as Improv Gym with musician Nina Clark."
"Seeing all these local talents take to the stage only serves to reinforce how much great local talent we have. We get to see how individuals develop during and beyond the event, some even to a national level.  That's what really drives our team to search for the next hidden talent."
The team are currently recruiting volunteers to help run the 2020 event.  Follow them on all the social channels via @TEDxFolkestone.