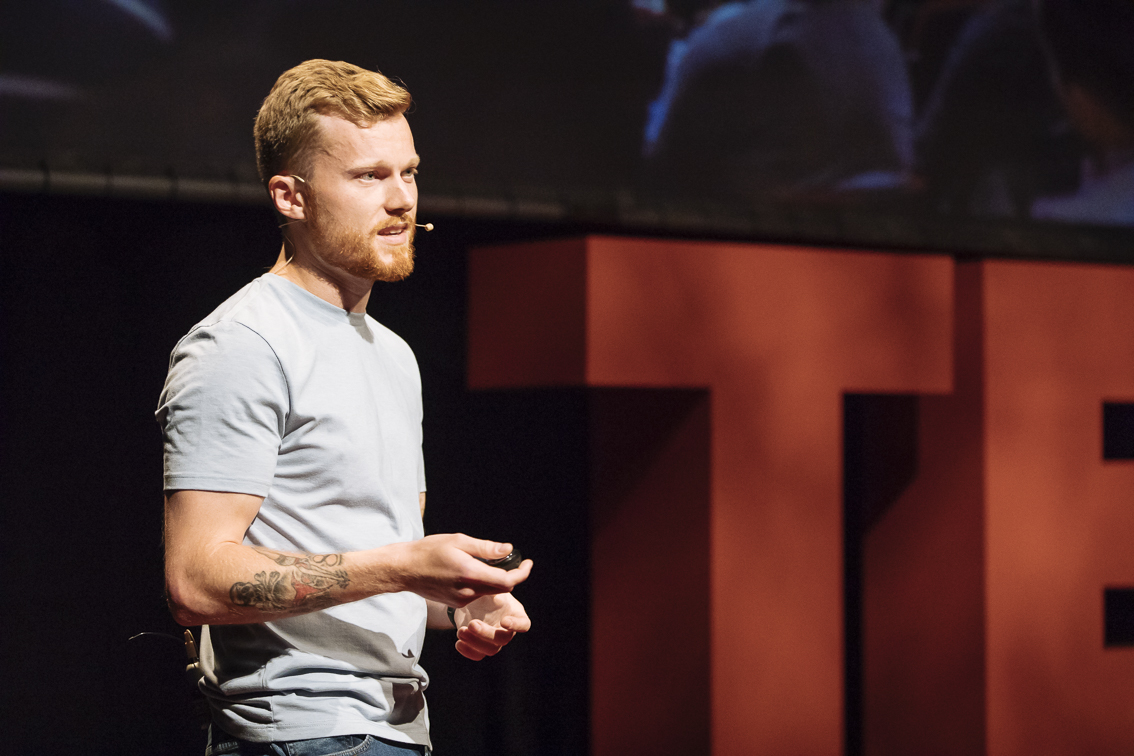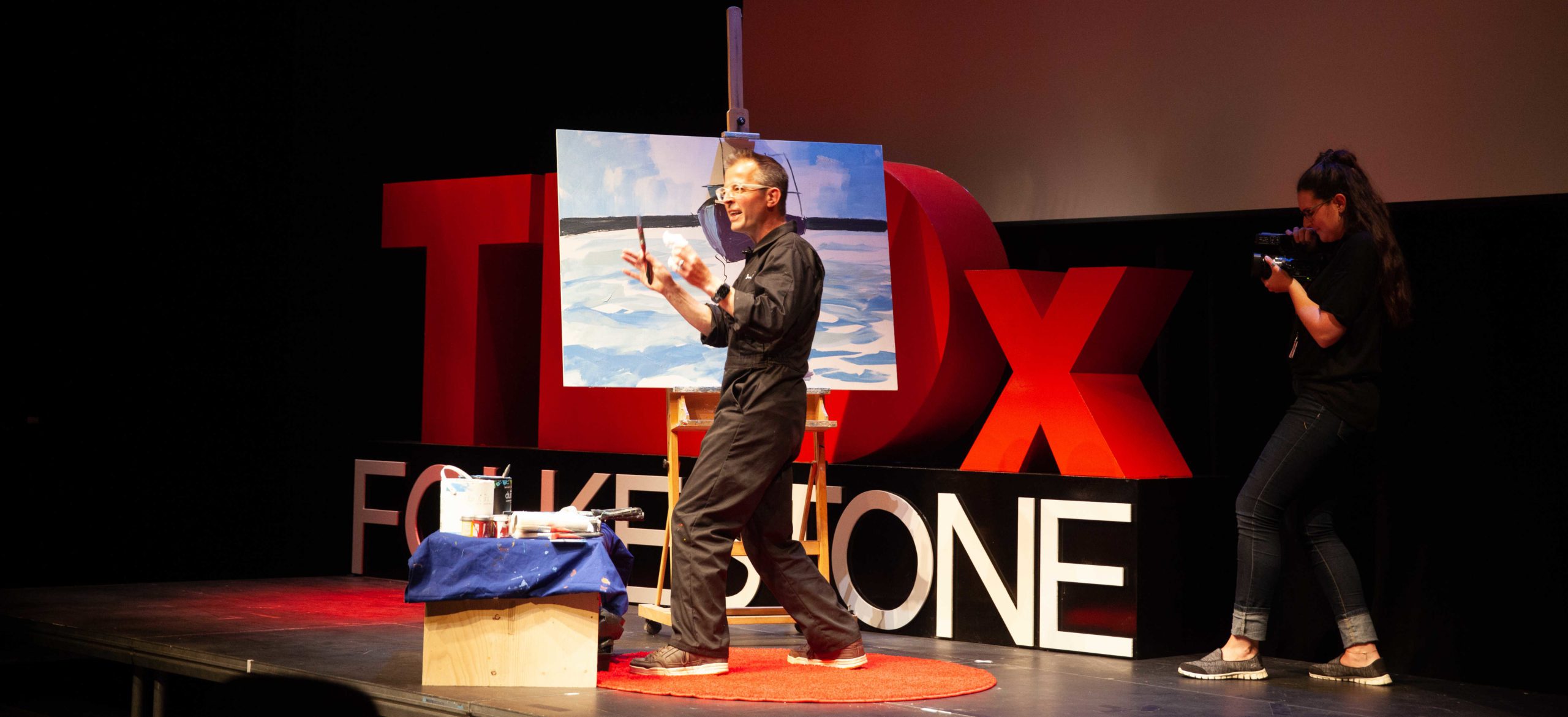 Join the Conversation – TEDxFolkestone
The motto for all TED Talks is 'Ideas worth Spreading'; ideas that connect us, inspire us, and contribute positive change to both the local and global community. The first conference was held in 1984 and now TED (Technology, Entertainment and Design) talks and TEDx – the more local, and international side of TED run annually across the world. The talks are short, prepared and designed to spark conversations that matter.
Folkestone is a place with plenty of inspiring ideas and people – so what better platform than TEDxFolkestone to enable the community to share and contribute these ideas to the world!  Liu Batchelor, curator of TEDxFolkestone tells Folkelife about what's involved.
About TED and TEDxFolkestone
"JJ Abrams, Tim Berners-Lee, Helen Czerski and Ruby Wax have all delivered a TED speech.  It's something many artists, performers, intellectuals and politicians have done, but, the talks must not be political in nature. They must not be for commercial gain, or religious, but must foster learning, inspiration and wonder. TED is an international brand, and delivers on excitement and enthusiasm on a personal and professional level. For those who haven't heard of TED talks, TEDxFolkestone is a perfect time to discover this hub of ideas, and the mindset for learning, community, and contribution which it stands for."
"Since our first TED in 2015, our main strength has been our speaker development programme.   In 2019 we really nailed it.  Three of 9 of our speakers got 'Ted Talk Of The Day' which is something we didn't know about before!  The talks are recorded, so they go on the YouTube channel, and when they're uploaded TED reviews them.  If you get the talk of the day accolade then you get more views, and a wider audience."
Speaker Development Programme
"We've had people applying for TedXFolkestone since because of how our development programme works.  The speakers really work together, it's a peer network that builds on our TedXFolkestone community.  It makes others want to join us because of the support you get, and community you are part of.  Other TedX's don't necessarily do this. There's no requirement to support your speakers; obviously you get a better speaker for it, but the event in itself is a big undertaking, so many groups do focus on that side.  They might do a couple of rehearsals before the event.  With us, we meet every 2 weeks and assign mentors, sometimes you get more than one."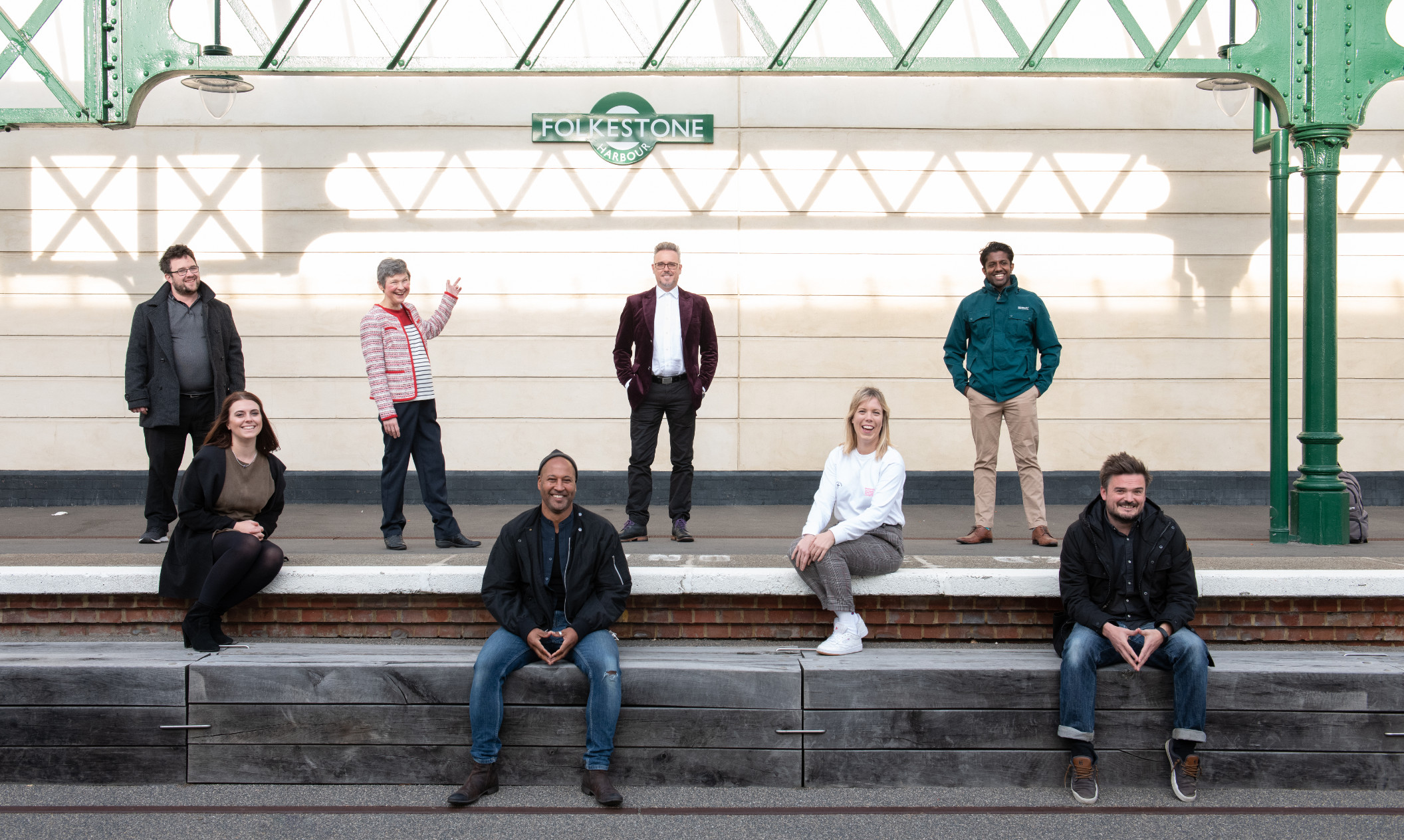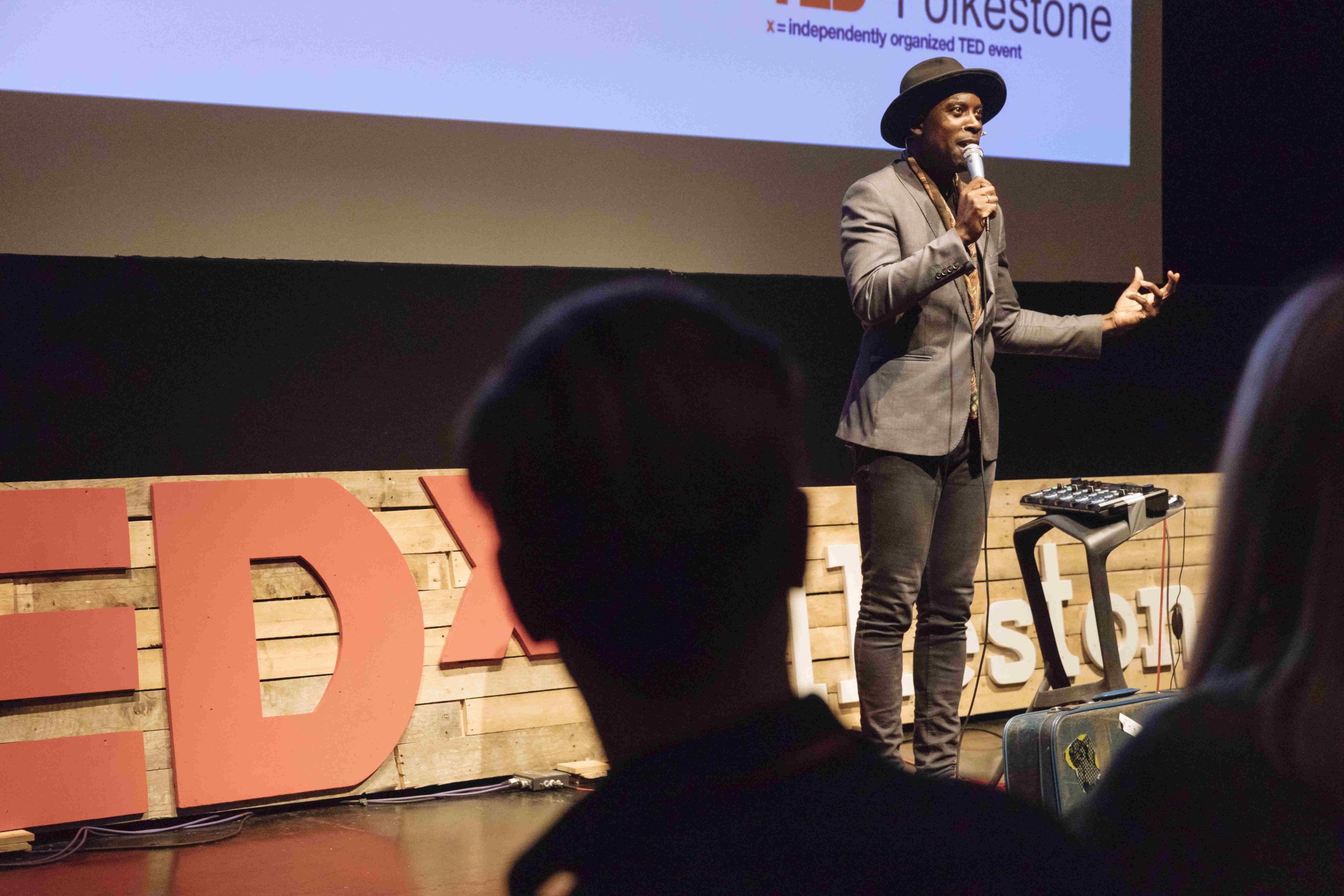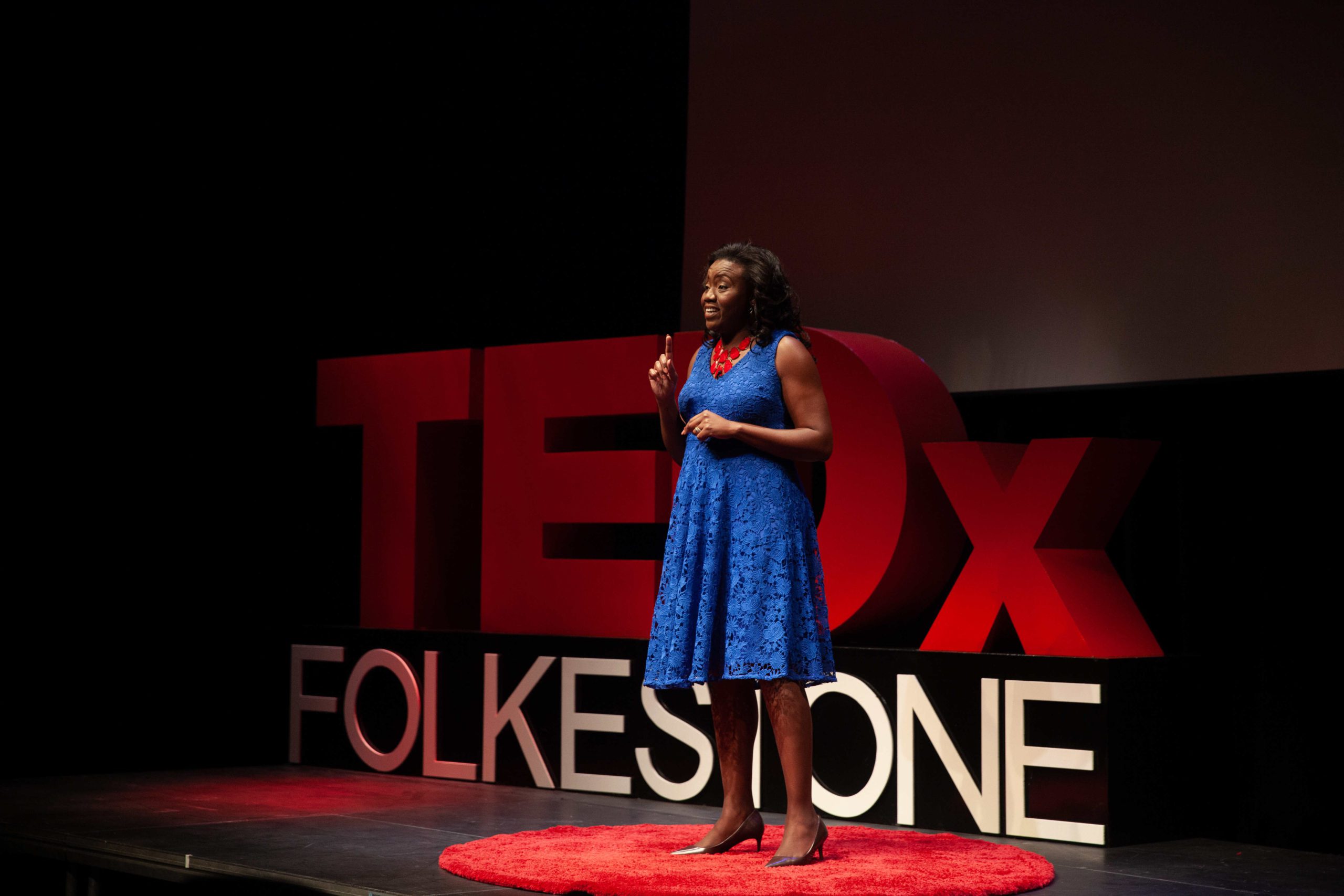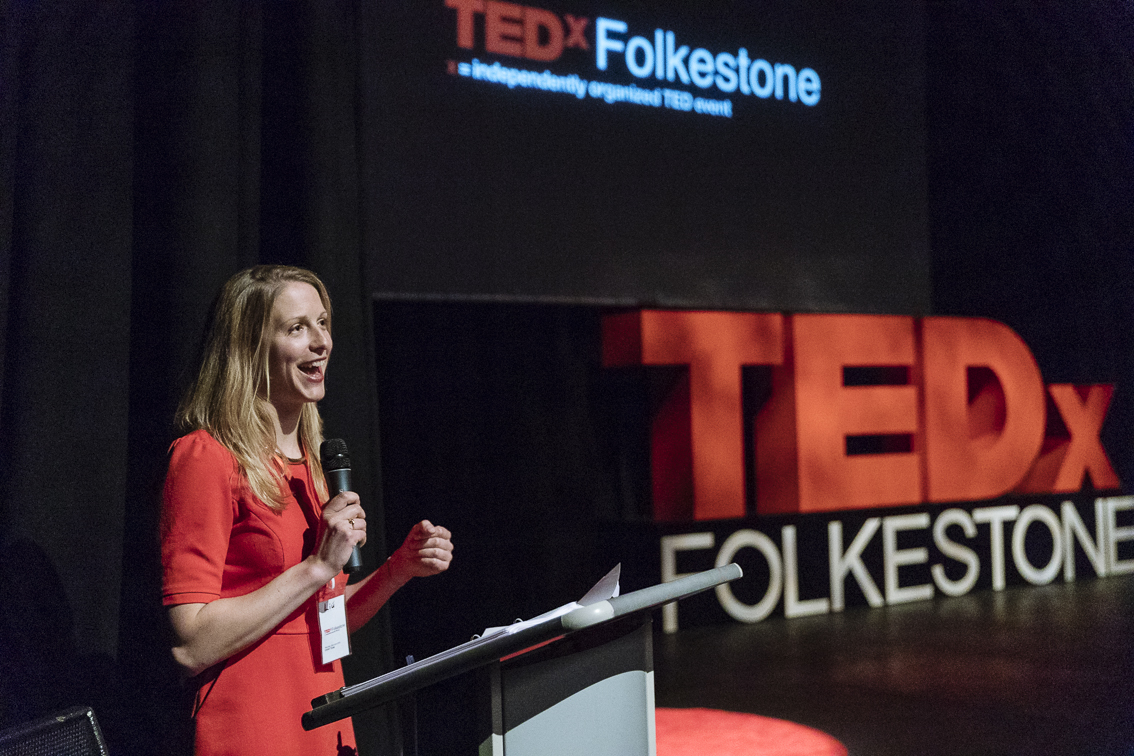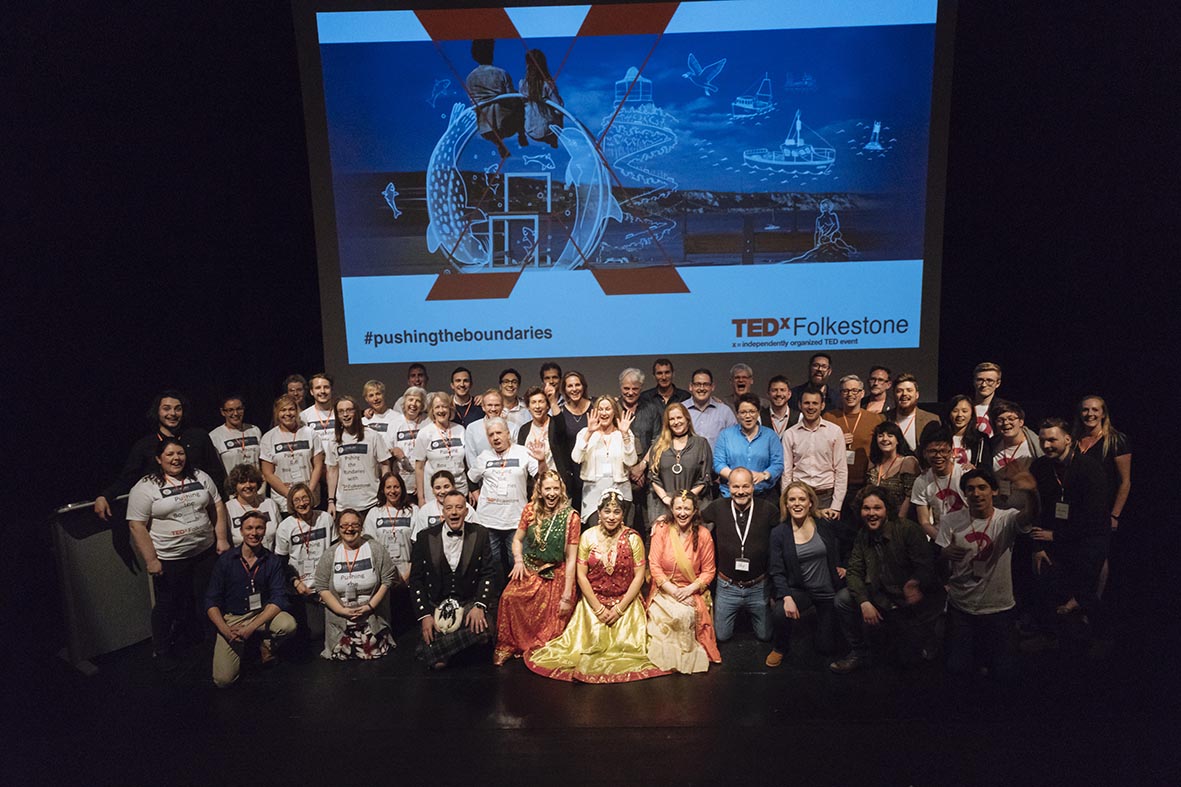 Inspiring TEDxFolkestone Speakers
"TED talks are all about the idea they present.  Some people think it's a public speaking exercise, but really it's about the idea.  If we can get good ideas, anyone can be trained to speak publicly, so it means we're getting ideas from people who may never have thought of speaking in public, but now their ideas are going to get heard. And the result is that the audience hears it and thinks 'Woah, I never thought of that before!'  You're inspired, not because the person is inspiring, but because the idea is inspiring.
"Also, the first year we ran we had loads of people from Folkestone, but the second year we didn't get as many.  And, I suppose, the introverts among us, those with good ideas, are getting on and working on their idea rather than standing on a stage saying 'look at me.'  If our programme can support those people into delivering their idea too, then we can nurture more local talent in future events.  In 2021 for example, all of our speakers, bar one from South East London, were from Kent."
Nurturing creative local talent
"We don't just do 'talks' though.  Folkestone has seen some truly inspiring performances.  Internationally renowned musicians Randolph Matthews and Emily Peasgood both showcased unique vocal and audio performance-talks mixes. We've had creative collaborations from local artists Lucy Freeman, Jo Frater and Bobby Harvey which brought us alive.  There's been true audience engagement pieces from dancer Mahesh Gurung, as well as Improv Gym with musician Nina Clark."
covid implications
"Covid has made us rethink our plans for future TedXFolkestone events. In some ways we're back to square one again, putting on a totally different event.  Learning to adapt we're putting on a completely different event than before.  TED have changed the rules too, as they know we can't, probably can't, do a live event, so they've relaxed the rules in certain areas.  You have two elements; the main event, and then the talks.  The talks are always recorded as those are the bits that are shared world-wide.  We've decided to pre-record those elements.  Not only can we get a really polished performance, but we can ensure that our speakers get to speak.  It would be awful if we did it live and the internet went down, or the connection was lost.  All that work, and that wouldn't be fair on our speakers.
"We can then build the live element, the Q&A around it.  We also created videos of the behind-the-scenes, which is becoming more of a thing in other TEDX events too.  It blows what a normal TED talk looks like as we can get really creative now.  So we've teamed together with the East Cliff Creatives to make some really exciting talks, not in standard locations, and giving us the opportunity to illustrate their ideas on screen.  We've got live animation for example, these adaptations make life exciting!"
Folkestone will stand out
"We thought of doing this because recreating a talk on a stage without an audience is just not going to work.  There will never be the energy there without the audience.  If we can create some really innovative films of people's talks, then I hope that TEDXFolkestone is going to stand out, not only for our content, but for the style and way we're delivering it too.  We've got an amazing challenge on our hands, but I love it!"
You can follow the TedXFolkestone team on and after their event on their webpage and socials.  The main event happened on June 12th 2021.