Terry Smith – Strangelove and Moving Pictures
Terry Smith is the co-founder of the Strangelove Festival in Folkestone.  He's an artist using film, performance and other multi-media in his projects.  Nomadic in his work, living in the locations of his projects for weeks or months at a time, he has settled in Folkestone for his 'down time' in the Creative Quarter.  Folkelife wanted to find out which areas of the the town he found most inspiring for his work.
"I was born and brought up in Hackney, East London but have never considered that home.  We left when I was four, moving to Essex and then Ilford.  I socialised in the East End in my teens, in pubs and things, but there's no emotional attachment, I am not sentimental about places. For thirty years I lived and worked in Bow, East London.  I re-discoveried Folkestone in 2015 when I needed a place to move to rather quickly.  My studio space in London had come to an end with the redevelopment of the area.  I'd just finished a performance at the ICA and packed up my stuff and moved out on the 23rd December.  My mother was alive at the time and I needed a place where I could get back to her quickly and Folkestone did that.  The train service means I can get up to town in an hour which is perfect." 
a permanent home
"It's now become my permanent home.  I wasn't thinking that at the time but I think it has.  Cities are the places that really inspire me, and my life is quite unusual in that I am nomadic in how I work.  It's normal for me to move to somewhere for a couple of weeks or months, and then when that project is finished, I move off.  So being in Folkestone is like a kind of residency.  What I love about the town are the landscapes, and the seascapes.  The Lower Leas Coastal Park is one of the best parks I have been to in my whole life, well looked after and with the sea to one side and the Hill on the other.  It's beautiful.  Those walks are important to me."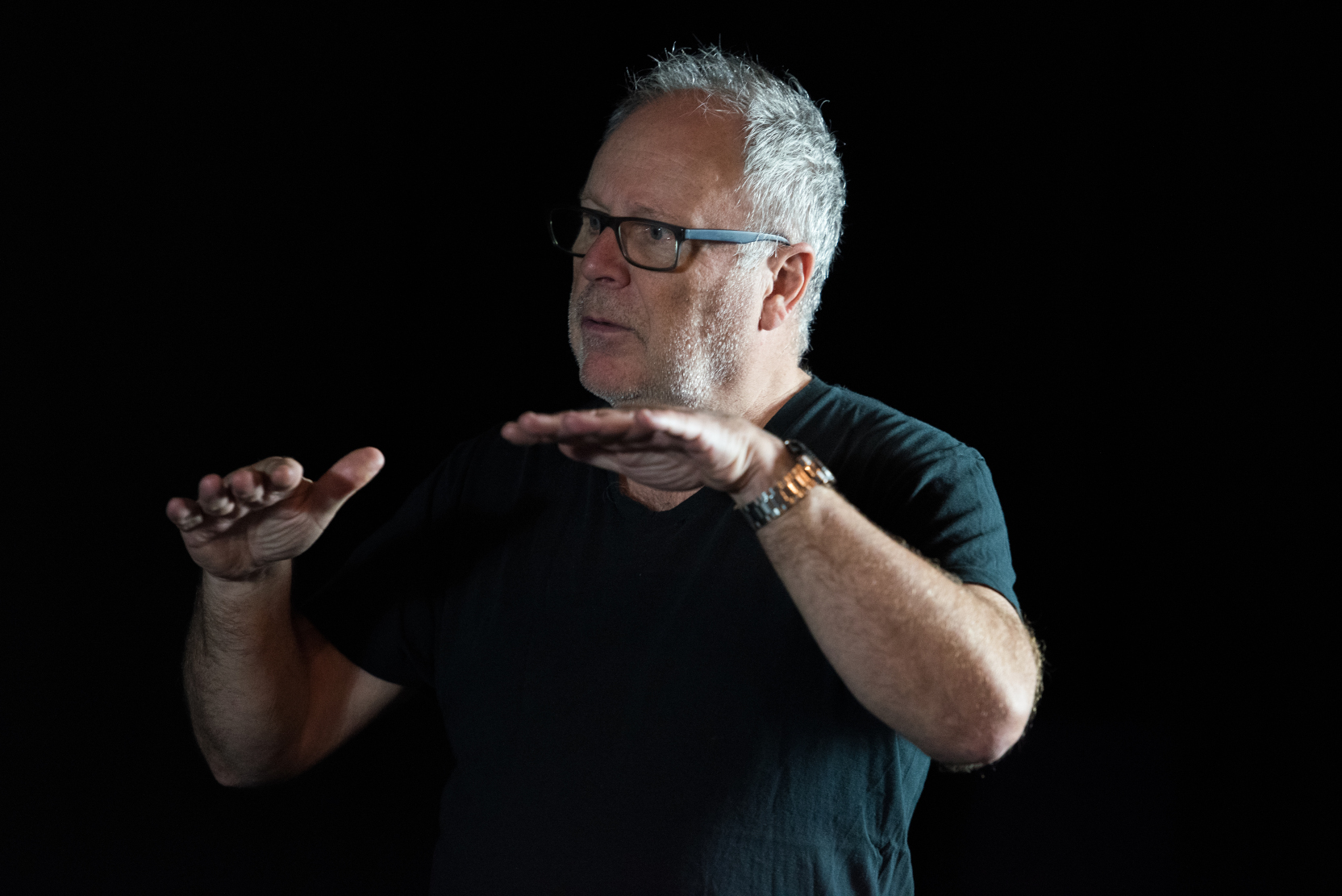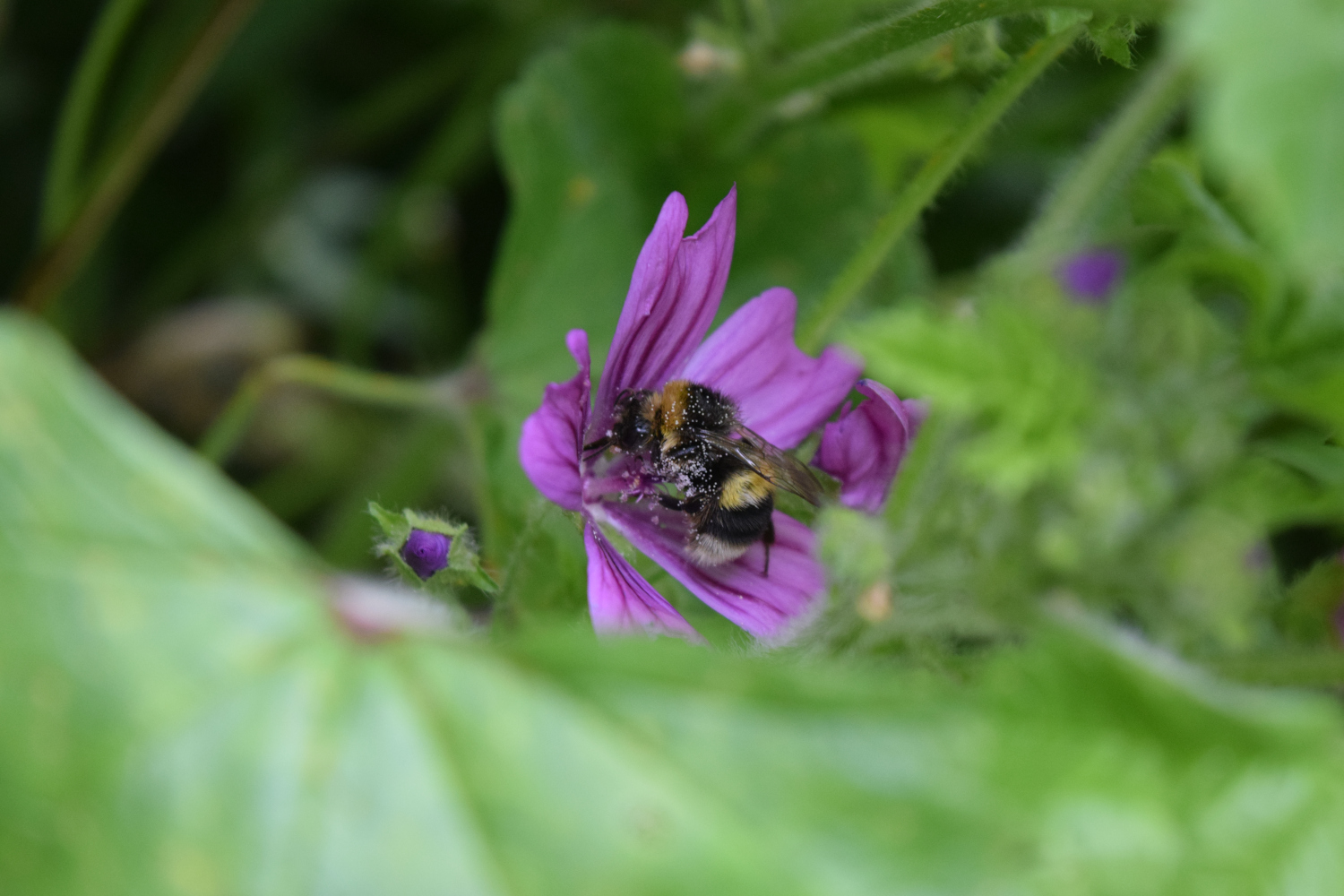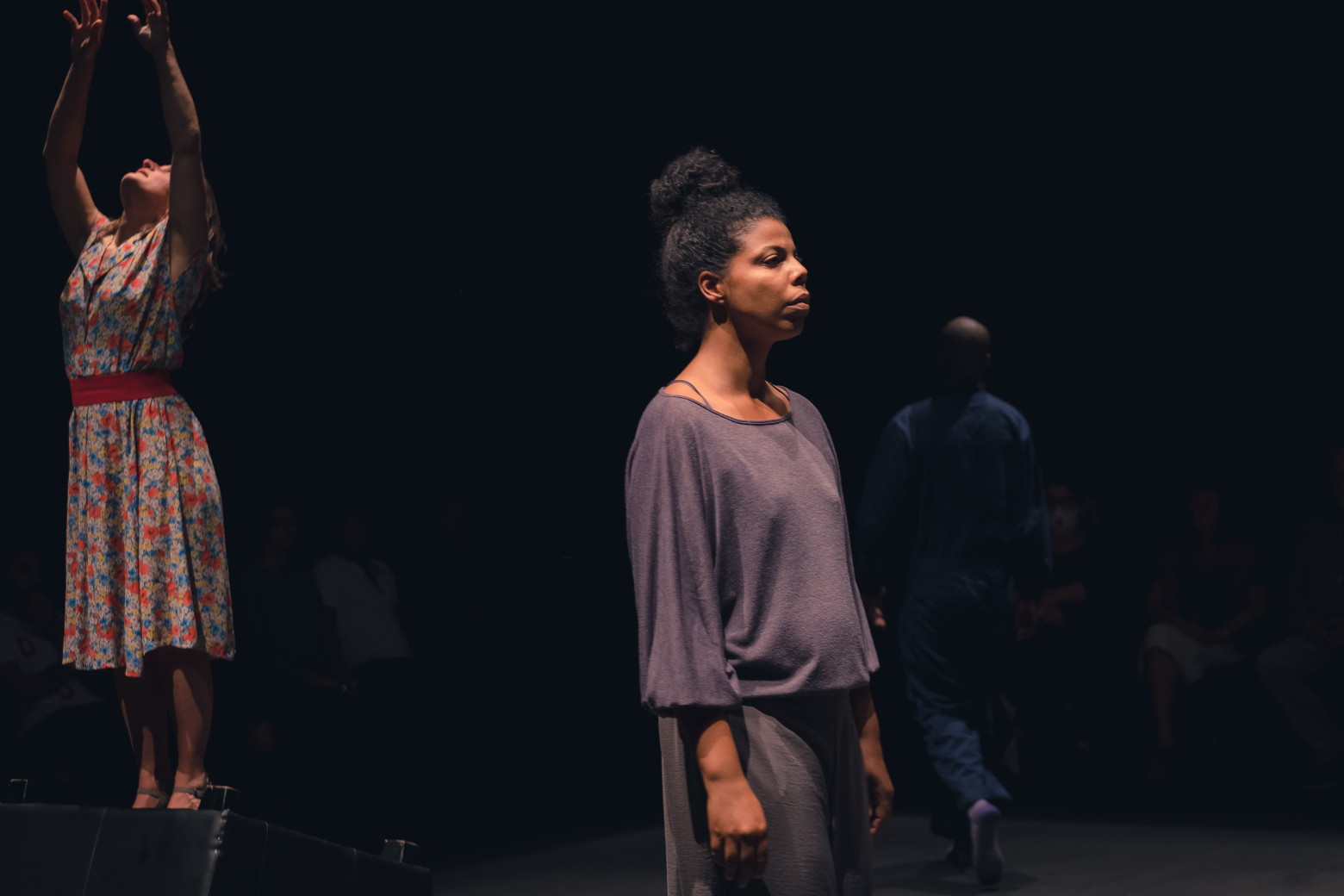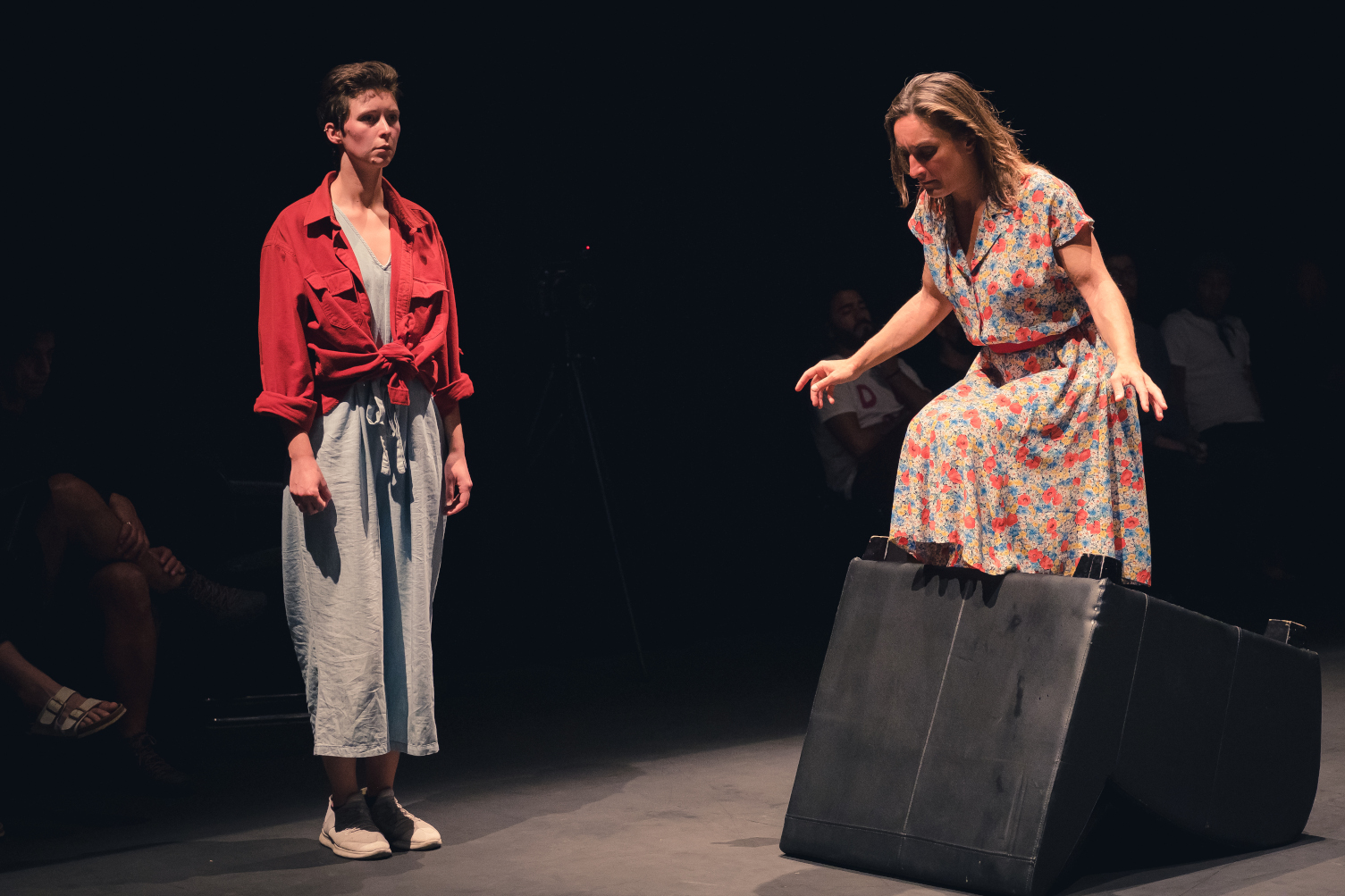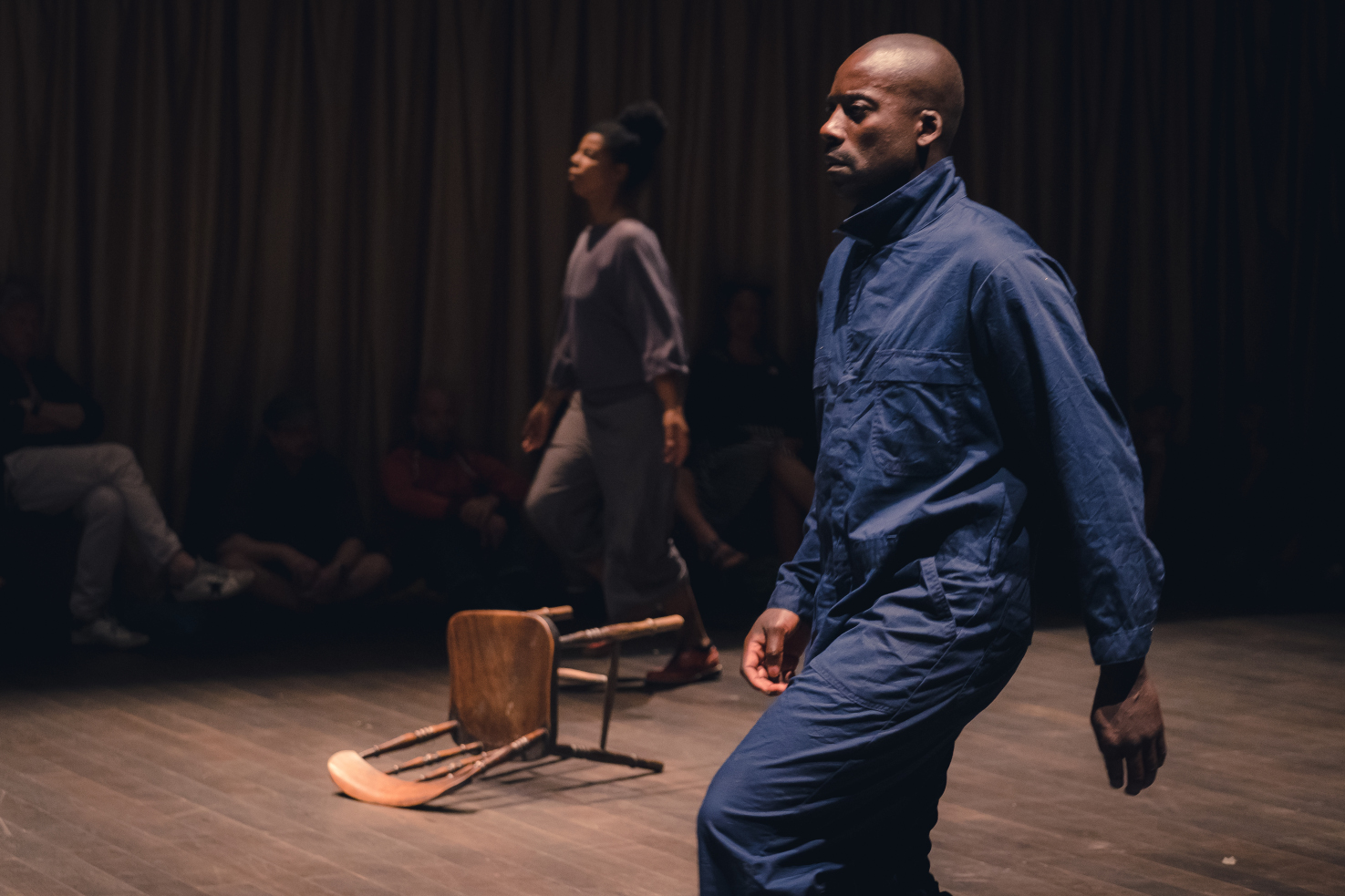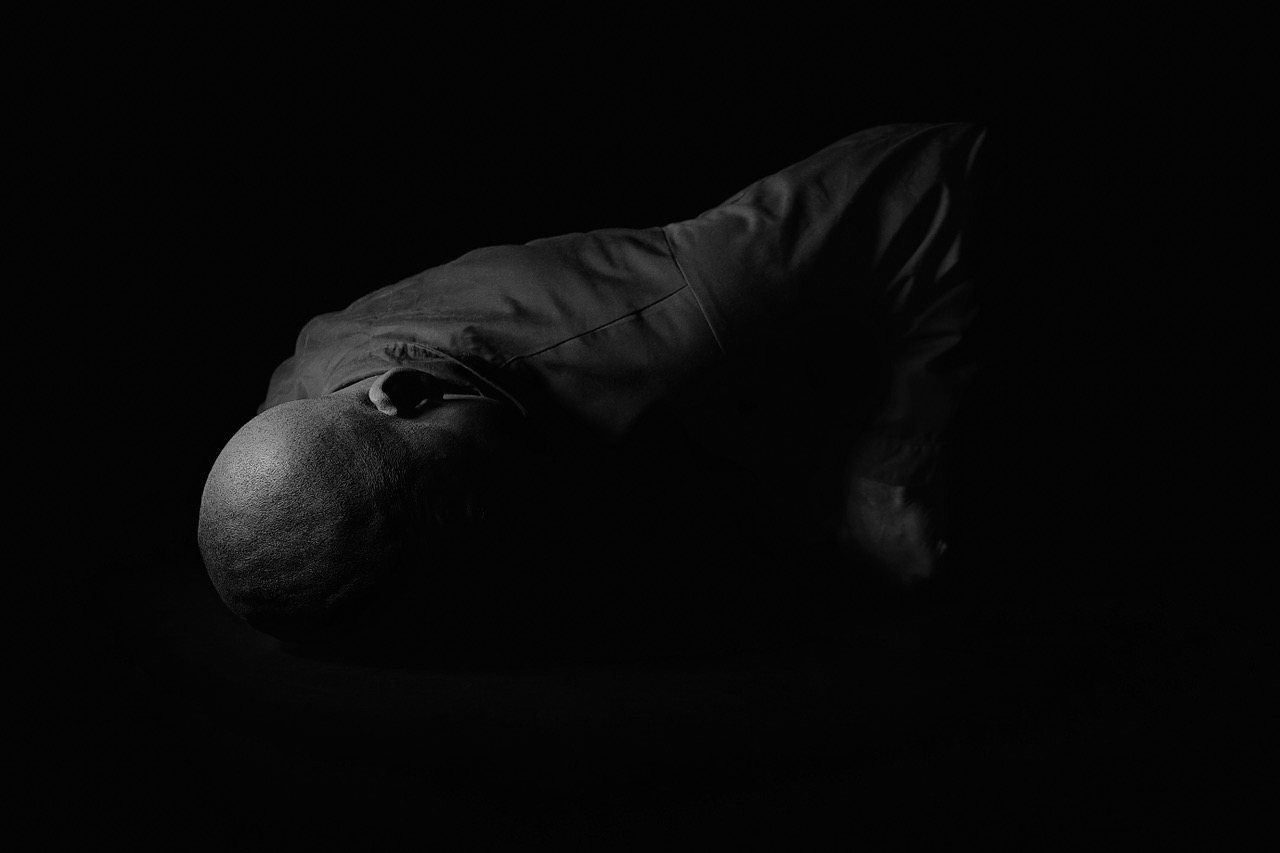 connecting to folkestone
"What really connects me to Folkestone, or to any place, is the people.  That's the biggest draw for me; the people are fantastic, and enthusiastic, and that means I can get things done here.  You know, there are certain parts of the world where I can get things done, and London isn't one of them.  In normal times I work a lot in Venice, New York and in South America, and can achieve what I want because of the people I know there.  In the current pandemic environment I have been mainly here.  I'm really happy that I was here during the lockdowns, and having the coast and the parks have been amazing."
a world not in agreement
"I have met loads of people through being in the bars and cafes around town.  And I don't agree with everyone, but that's ok, you don't want to live in a world where everyone is in agreement.  What I have found though is that you can have good discussions, congenial and respectful of others' points of view, and still able to voice your own.  So I know a much wider range of people than I had before.  It's also been an opportunity for me to introduce friends to the town, and some of those have moved here on the strength of that.  John Woolrich for one, and being involved in his music projects has been a good collaboration."
strangelove
"My friend David Gryn and I set up the Strangelove Festival in 2015.  It was always supposed to be a festival that not only celebrated the moving image, but also sound and performance as well.  I think students of art these days get fixed on one element without examining and celebrating the other areas.  So we brought the festival to Folkestone in 2017, starting off with showing the film Dr Strangelove at the Silverscreen, and it's gone from there.  It not necessarily a Folkestone festival.  Yes, we're mostly based here but it's always been something that can move.  In 2018 the entire festival was presented in Dunkirk, France. 
"I have noticed with the students I meet at various educational institutions I go to that now you pay for your education at university level there seems to be fewer curious minds.  There seems to be this attitude of 'I'm paying for this so give me what I need to know'.  I think of Strangelove as basically an educational project – so a place to be adventurous and curious.  I don't think you can never do anything worthwhile if you don't attempt things beyond your reach and be prepared to be wrong and make mistakes.  We need to be critical, and open to new ideas or else things get too comfortable and nobody challenges anything." 
no shortcuts
"Having that sort of attitude – to challenge and question – means that you need to work harder.  And in art there are no shortcuts.
"People view art in a similar superficial way.  They want to know what something is about before they even look at it.  The average time someone spends looking at a piece of art in a museum is 9 seconds.  There are studies where people have timed visitors on their routes around the museum.  
"In Folkestone, part of the challenge with Strangelove is building audiences.  We need to find ways to connect with the community; run workshops with younger people and get them to question, be curious and discover things they want to see and work on.  In going out into the community we can build our audiences locally.  Covid meant that we had to cancel our 2020 festival, but running the project online had some suprising and welcome outcomes.  Our international audience grew and we got around 10,000 hits on site in the first few months.  It also made the programme accessible in a way it never was before."
collaborations
"There are many artists and film makers here and organisations like Fringe, Creative Folkestone, CT20, Performance Space, Folkestone New Music and the new Documentary Film Festival.  We are all part of the vibrant cultural landscape.  We all know and support each others' projets so it's a very constructive and supportive environment. 
"My next project is a collaboration with the Composer/musician Randolph Matthews.  It's a work called Shadows and is performed live at Quarterhouse on December 11th, which is part of a Strangelove pop-up two day event."
Photo Credits: Chelsey Browne
discover more about folkestone below