Salt + Earth – Festival of landscape, seascape and the Environment
The Salt Festival was born in 2015 and has always been a celebration of the sea and the environment we live in.  In September 2022, it partnered with Kent Downs AONB and became Salt + Earth: Festival of Landscape, Seascape and the Environment.  Now, future festivals, and this one in 2023 is the start, show the legacy of that partnership.
Ongoing is the application to register the land between here and France, under the channel as an UNESCO Global Geopark. Ongoing also is the opportunity for the public to get involved, discover and discuss how we treat our coastal space, and what responsibilities we need to assume in order to help the environment survive for future generations.
It's a tactile, hands-on festival that encompasses the arts, comedy, creativity and community.  The festival happens in September and is co-curated by Creative Folkestone (CF) and Folkestone Fringe. Jacob Bray from the Fringe talked to Folkelife about the festival.
returning artists
"Many of the artists who were involved in the festival have returned this year.  Allison Neighbour, Rubiane Maia and Sara Trillo's works are evolving so if you enjoyed them last year… Sara Trillo last year was looking into Dene Holes which are chalk shafts that were created when chalk was being mined in the area.  Now, they're dangerous structures and usually full of bats but this year Sara is creating sculptures inspired by her and others' visits down these shafts.  
"Rubiane Maia is back this year as part of the Magical Curves Exhibition.  Her work has been derived from public workshops and is a display of those natural and accidental forms in nature.  The beauty of this piece is stunning."
unesco global geopark
The work in 2022 in partnership with Kent Downs AONB focused on an area that's just larger than Folkestone.  Kent Downs AONB have a bid to become a UNESCO Global Geopark, ecompassing the land between Folkestone, under the channel to France; an application that will take a number of years to succeed.  The chalkland we stand on in Folkestone is connected under the sea to the protected landscape in France called the Parc Naturel Regional des Caps et Marais d'Opale.  The Salt + Earth Festival of the Environment helps play a small role in this area in already acting like a geopark.
A geopark is an area of land that has a significant geological heritage of international value.  The creation of this geopark will be the first that crosses and international boarder that's under water.  Not only is the geological heritage important, but so is the cultural, scientific and natural heritage too.  There should be opportunities for everyone to learn about all aspects of the geopark, as well as for businesses to work sustainably within the area.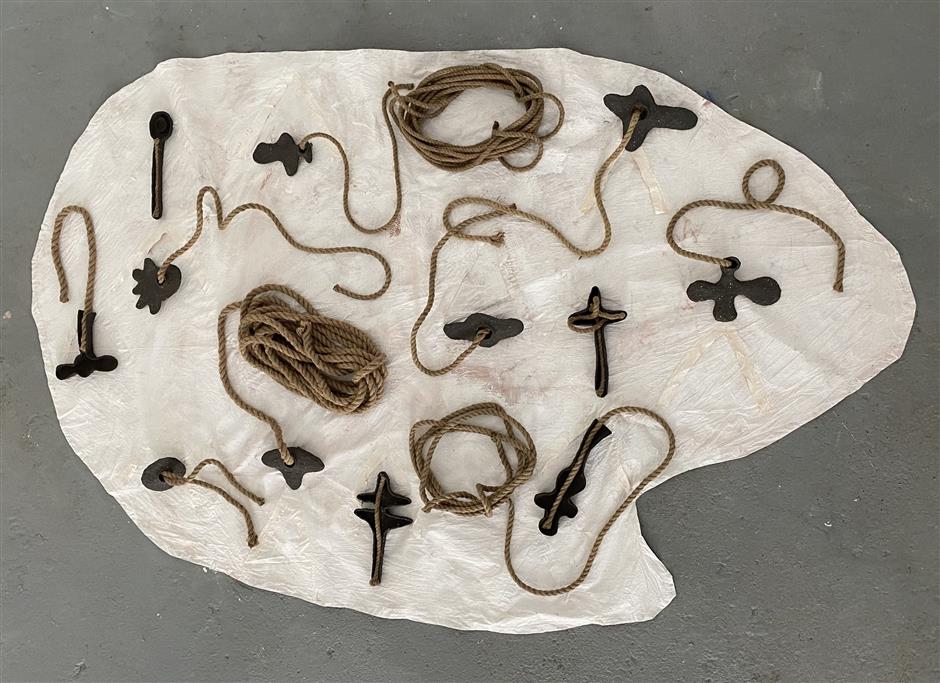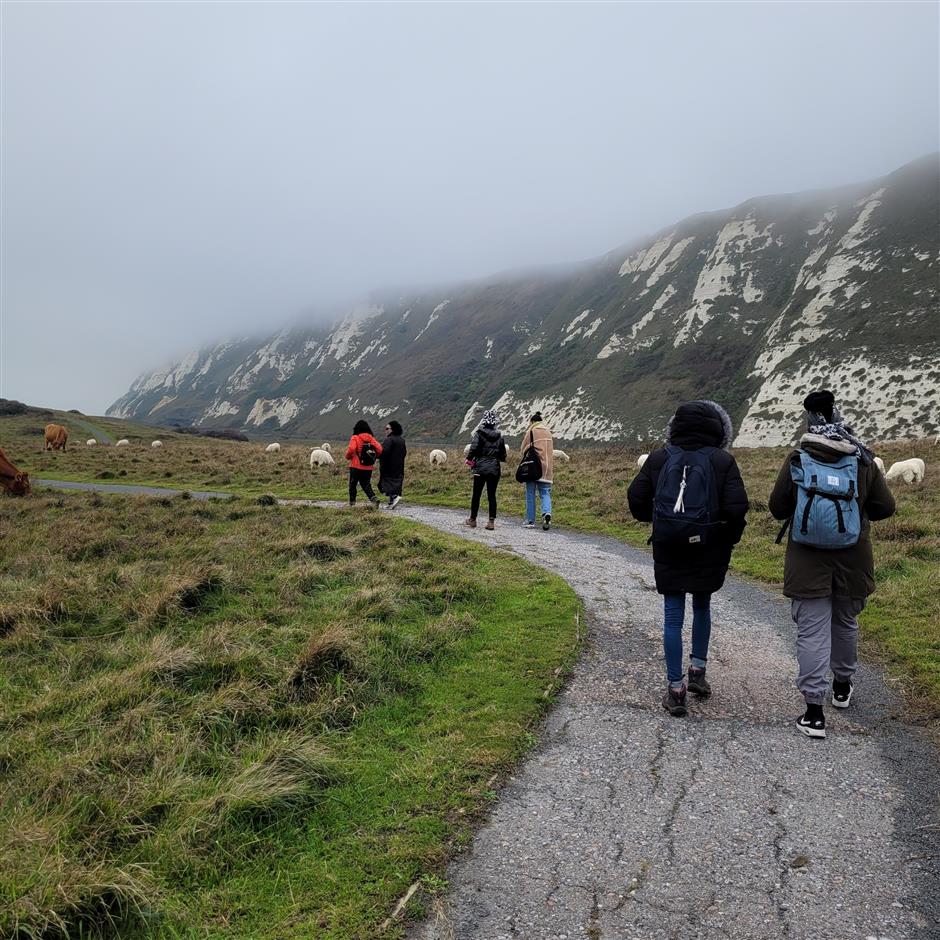 immersed in the environment
"There's international involvement from a group called Magic Carpets, Josephine Xavier and Marcelo Moscheta who are all leading walks and activities within the local area.  Marcelo is from Portugal and he's working with Mel Wrigley from the White Cliffs Countryside Partnership on a walk through The Warren and the seam above Folkestone.  He will then create a chalk sculpture in The Warren. 
"Chalk is such a spectacle when you come here.  I've grown up here all my life so I'm used to seeing so much chalk around, but when we introduce artists and contributors to Folkestone they're overwhelmed by its volume, presence and beauty."
beyond folkestone
"The UNESCO plan is important and Salt is a vital part of that.  You can't just open the floodgates and let people in to witness the beautiful surroundings we have here.  We need to be considerate about how we use the environment, and also how we involve others in any festival or event we do.  This way, by working as we do, we can be sensitive to the environmental aspects of how we interact with our environment and allow our guests to do the same. 
"In running festivals such as Salt + Earth, and working with artists in the way we do, we can actually access the environment in ways we wouldn't have been able to before.  It's a unique experience for anyone joining us."
For a full list of events visit Salt + Earth 2023.
diScover more about folkestone below