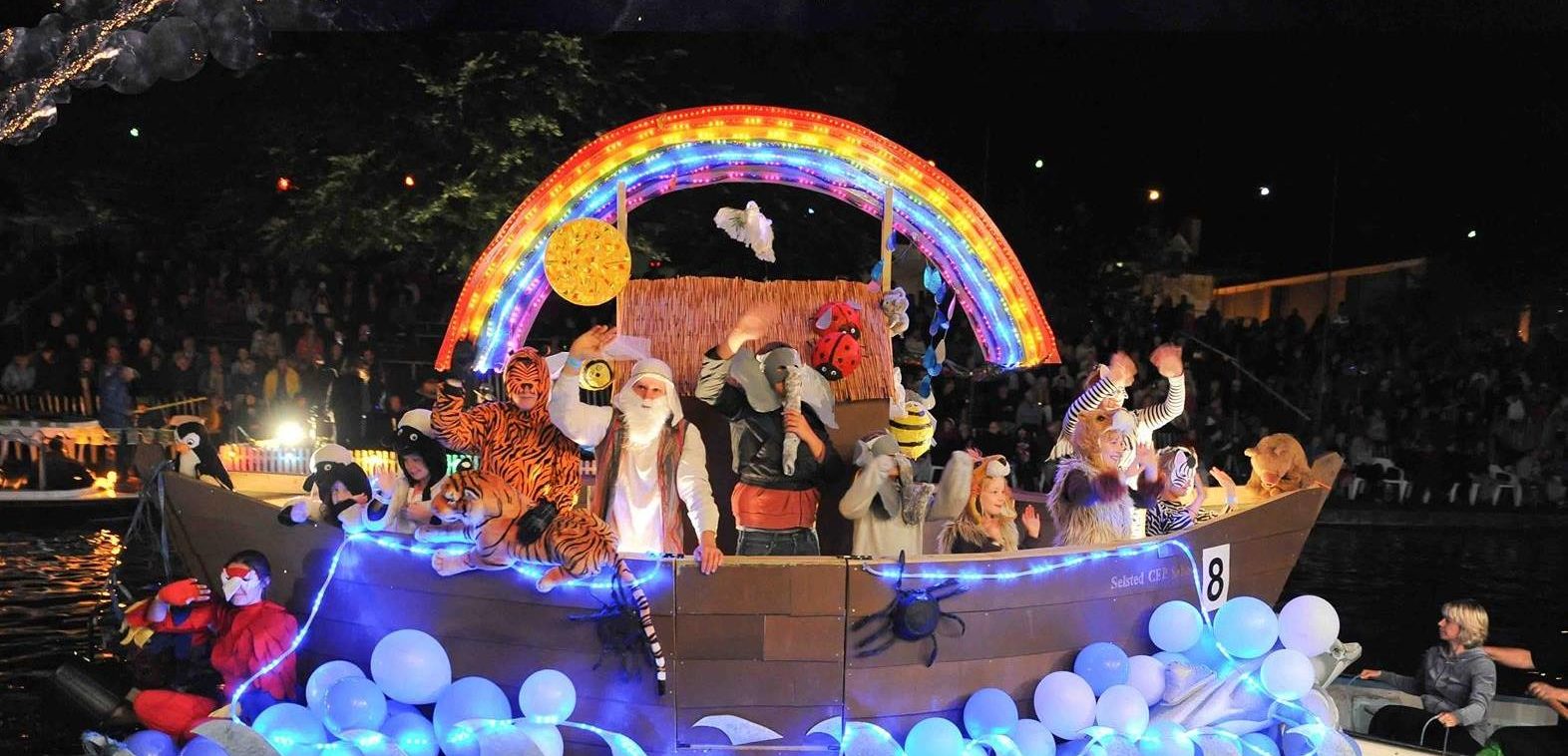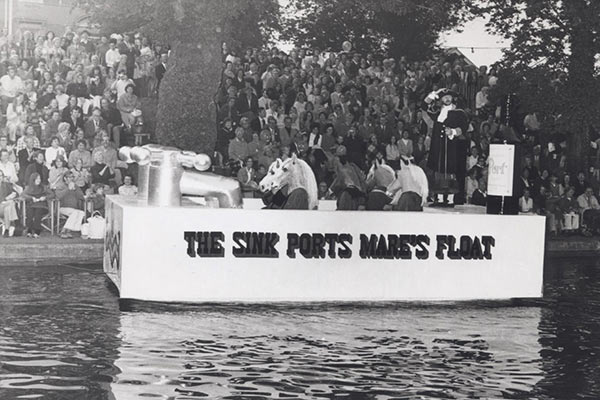 Hythe Venetian Fete – Historic Floating Festival!
The Hythe Venetian Fete is an institution.  It's been celebrated on the Royal Military Canal since 1890.  Every other year, on the third Wednesday of August, locals compete for Best Float as they travel down river to crowds of onlookers. Preparations are in place for the next event on 21st August 2024.  Every time the Fete attracts over 10,000 people.  Each entry is challenged to be eco-friendly.  You need to create a raft that's powered by something other than fossil fuels.  Each food vendor joins in using environmentally conscious crockery and cutlery.
Family fun in hythe
The Fete is organised by a huge team of volunteers who have been planning for over 18 months and support from local sponsors make the fete financially possible.  Activity always starts at 4pm.  You can arrive on a Click2Cycle bike linking Folkestone, Sandgate and Hythe.  The team are there to help organise parking and safe transit to the riverside where you'll find fun fairs, stalls, live music and food.  Floats will start moving down the canal at 5pm and will be flood-lit from 7pm.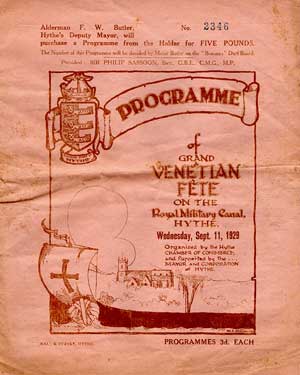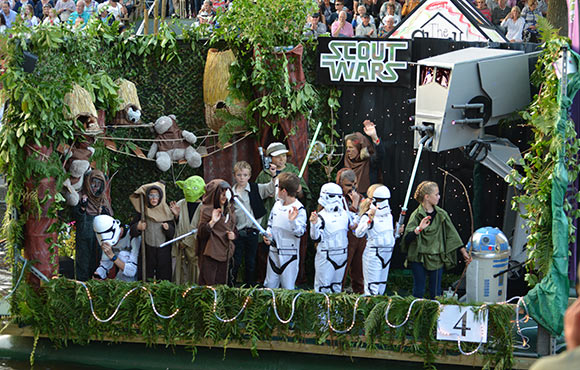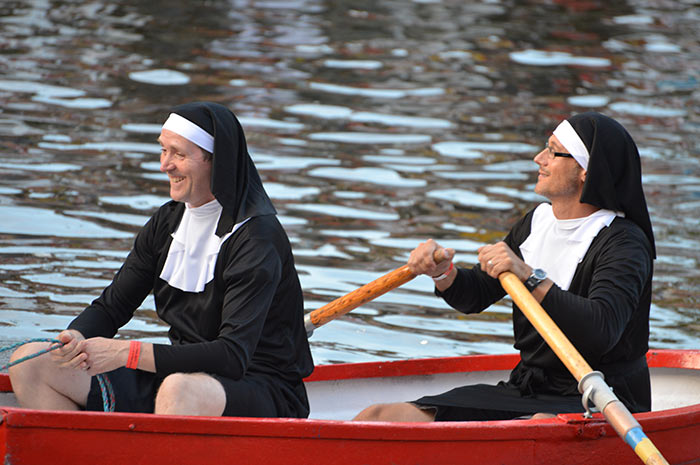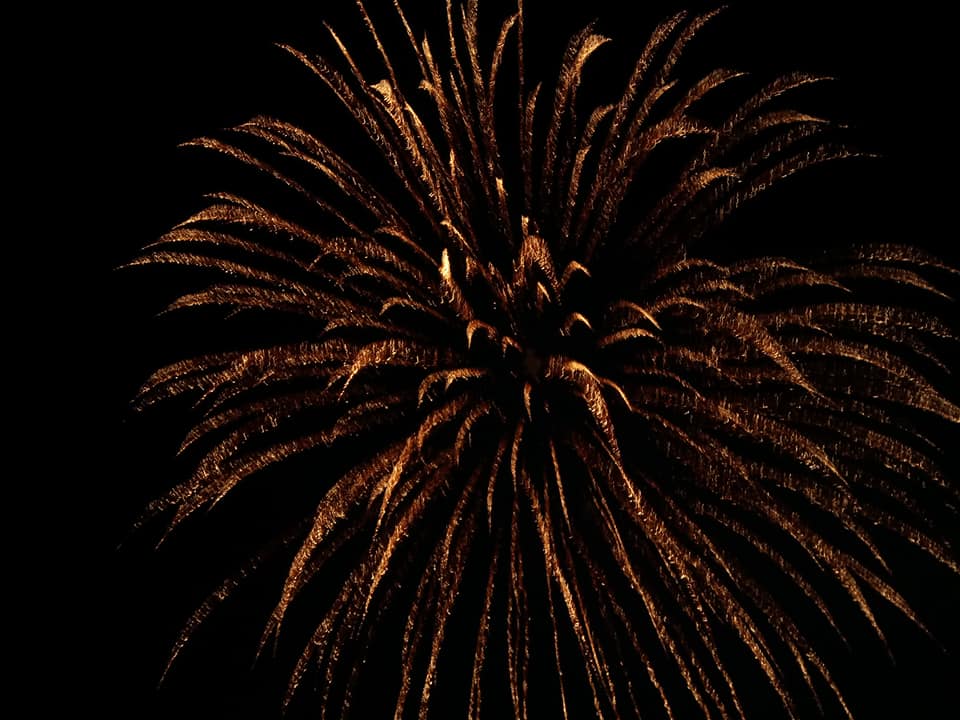 Prizes and awards
Different community groups make the 28 floats, from the Scouts to large commercial companies.  Everyone competes for a financial prize and silver trophy.  There are also prizes and cups for the best daylight tableau, best floral, best dressed rowers, best illuminated float.  Not to be forgotten, the coveted silver replica of the Cinque Port Ship awarded to the best overall entry of the Fete.  EDF Energy will award a trophy to the most original idea for powering your float in an environmentally friendly way.
THe Best fireworks in town
After the floats have paraded and the awards handed out, the evening continues with the best fireworks display in town.  But don't think it's over!  Hundreds of fairy lights are lit lining the canal and the floating tableaux parade, as you've never seen them before.  It's a magical sight not to be missed!
To find out about the next Hythe Venetian Fete visit their website.
discover more about folkestone below