the Shape of Things To COme – Folkestone Book Festival 2021
Sean Doran and Liam Browne return as curators from their first Folkestone Book Festival in 2019. Taking inspiration from local resident H G Wells, the theme of 'The Shape Of Things To Come' continues for 2021 with the festival running from 4th to 13th June 2021.  The Book Festival will be online and in Folkestone.  Those already confirmed for this year are Laura Bates, Luke Harding, David Lammy, Nick Bryant and Natalie Haynes. Sean and Liam bring their musical and literary expertise to this annual festival, and discuss their influences and ideas with Folkelife.
Sean Doran and Liam Browne
Liam: "For a long time my specialty was literature. I've worked at the South Bank in London; I programmed the International Literature Festival in Dublin for a few years. I was also a director for the Brighton Festival. But, when Sean and I started working together we were working across art forms and that's really what we've mostly been doing since. There's always been a strong literature element that I've been involved in but it's a real pleasure working across art forms.  That's an element of what we want to try and bring into the Folkestone Book Festival."
Sean: "I complement Liam's strengths with my performing arts background having been trained in classical music and worked in multi-arts festivals in Australia and Ireland.  I was CEO of the English National Opera, and have been conducting since the 1980s.  My love of literature is purely from an enthusiast's view point!  Liam and I have worked together for quite a number of years and have the same sort of world outlook and interest.  We try to do things with a sense of place;  we do mostly festivals, and we like them to have a uniqueness and exclusivity to a place."
a vibrant and energetic festival
This professional coupling exude energy.  Sean was labeled by the Daily Telegraph Magazine in 2017 as 'the pre-eminent festival director in Europe'.  They discovered the Folkestone Book Festival curator job was up for grabs, and that's what they've done: grabbed it with all four hands and taken it from the comfortable seats of the Quarterhouse and branched out across the town and surrounding areas.
Liam: "We both instinctively liked Folkestone when we first came down. It just had a very good feeling about the place.  It has a great sense of energy about the place, we were conscious very quickly that there were a lot of artists simply moving into the town, and the surrounding area. Folkestone feels it's in a very positive time."
Sean: "We were appointed at the end of 2018 and were asked to put a vision together for Folkestone's Book Festival.  Even our most recent background of working in Ireland or elsewhere, we feel quite strongly that capital cities have provision to saturation point.  In Ireland, we've worked in Enniskillen or Donegal, in places that are not to the capitals or even secondary cities. We bring world-class and make the best happen.  Our audience can travel in from outside to join the local audience; it makes for a nice mix."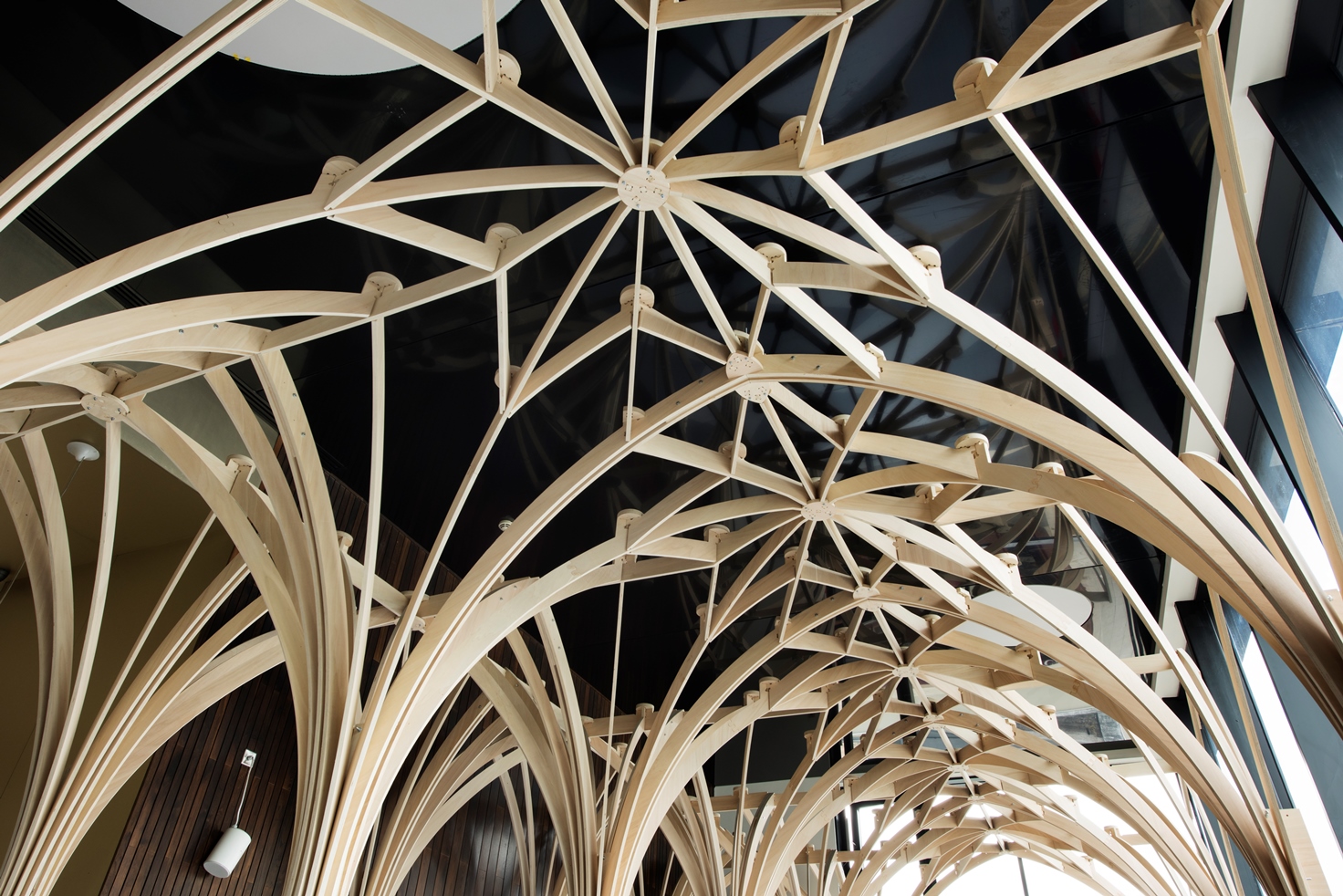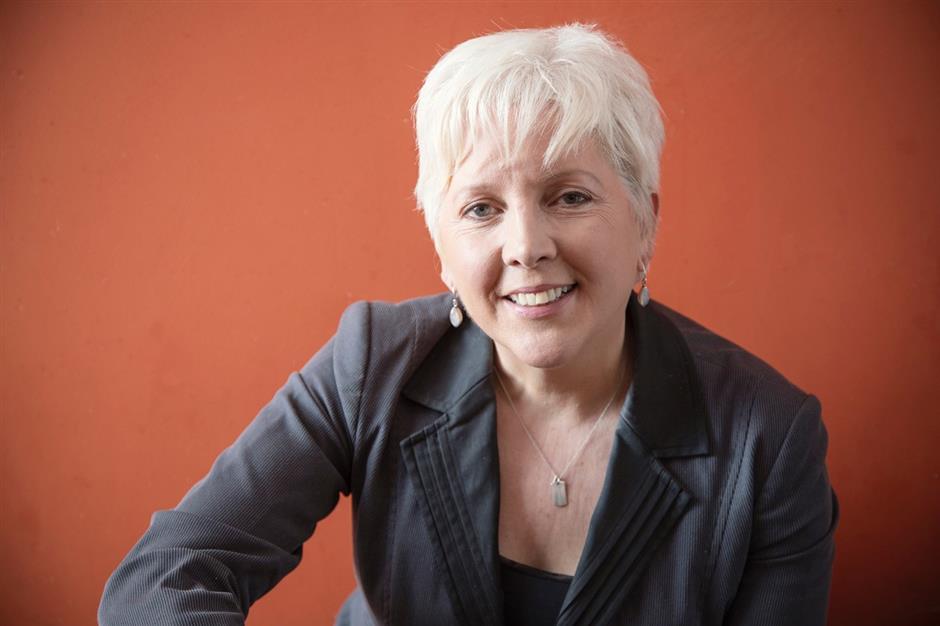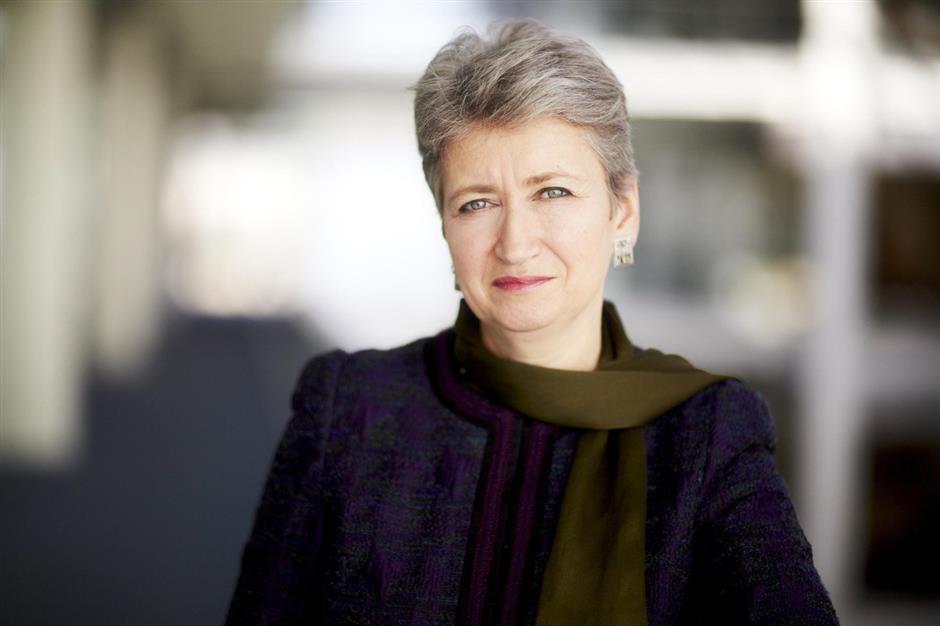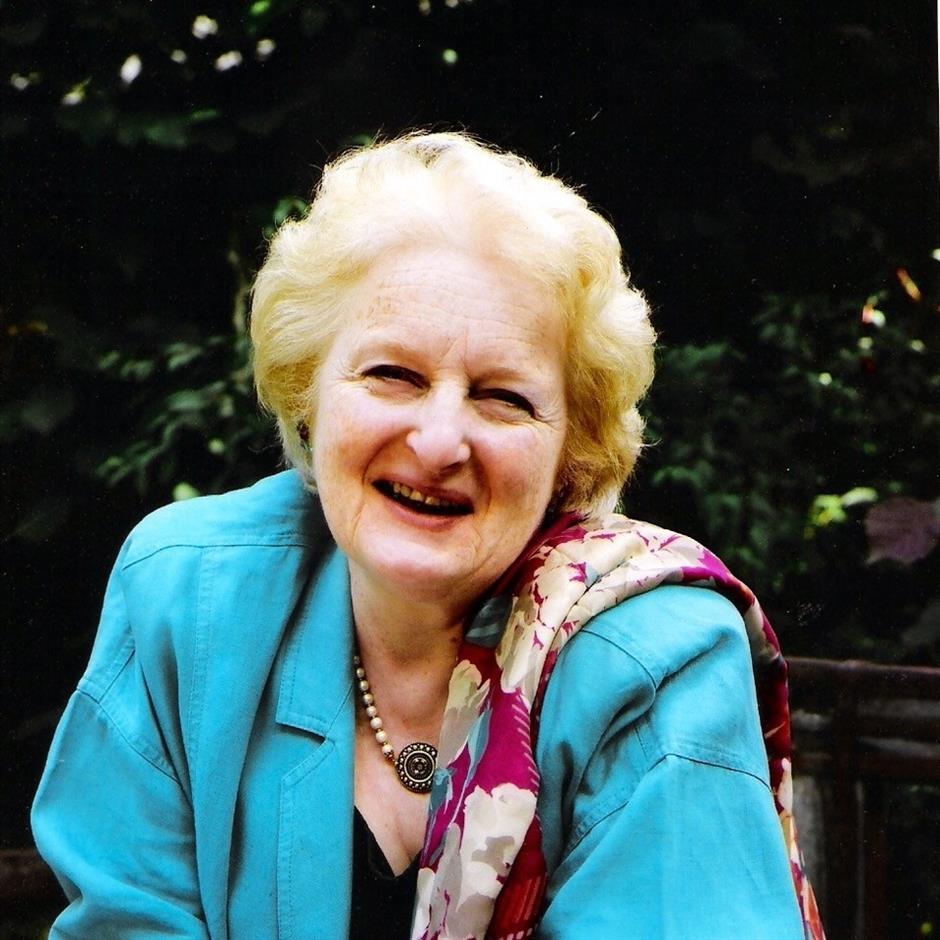 ---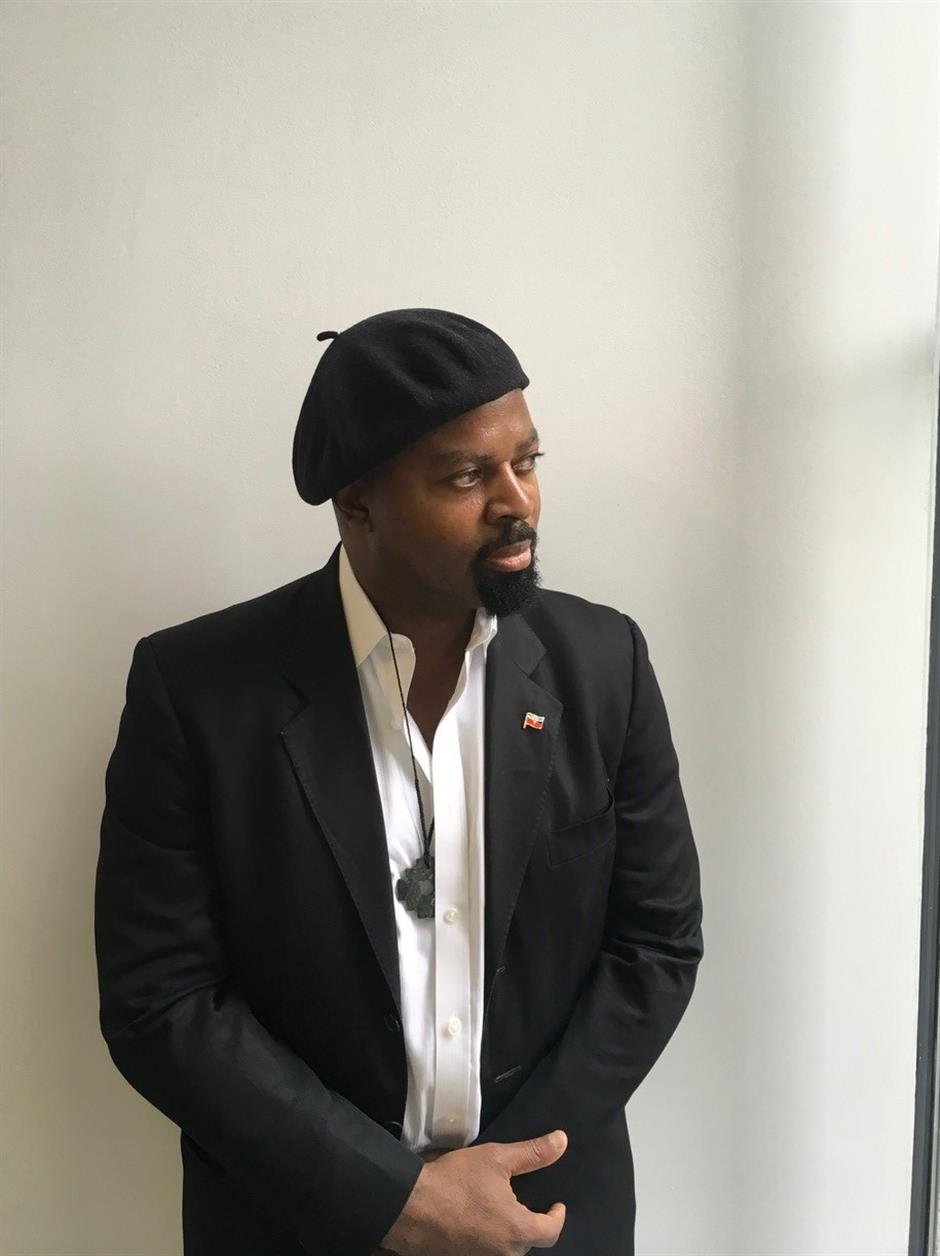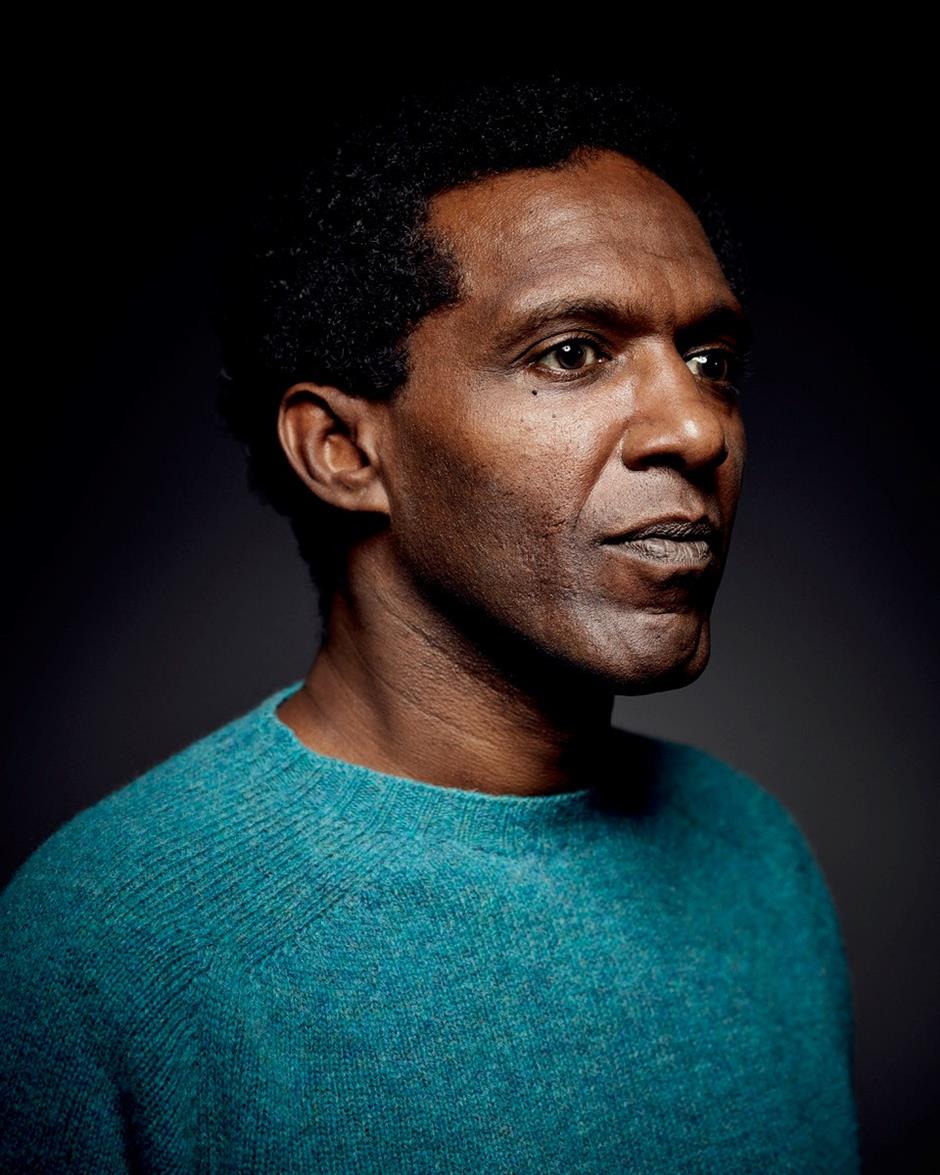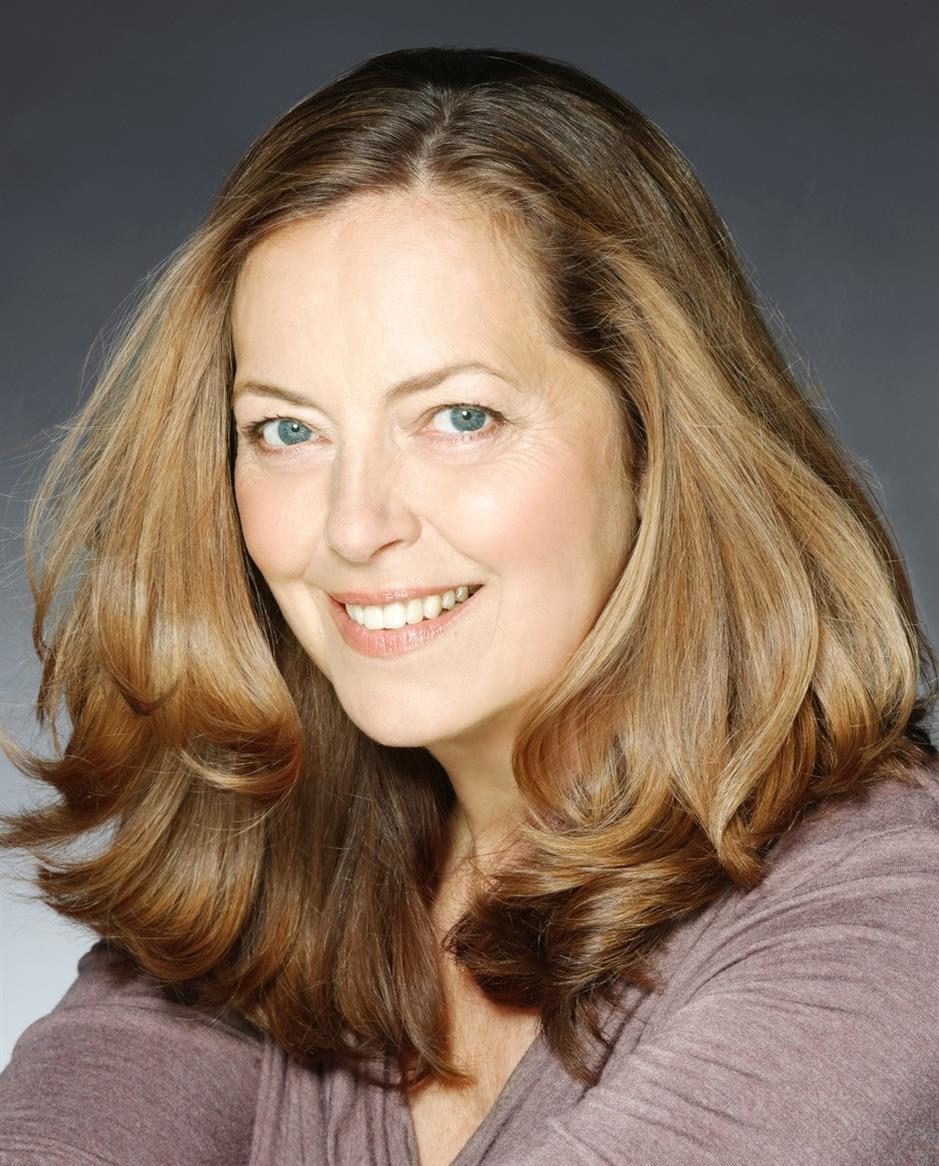 World Class Programme for Folkestone book festival
2019's line-up certainly was world class. Booker Prize-winning author Ben Okri started proceedings, also switching on the Christmas Lights in the Creative Quarter.  He talked on the theme of blurring fiction with reality.  The baton passed to journalist Lindsey Hilsum and then on to Damian Collins MP, previously Chairman of the House of Commons Select Committee for Culture, Media and Sport.  Lemn Sissay, Carrie Gracie and Caroline Lucas also graced the stage.
Liam: "It's important to get that relationship between the events that you're doing and the place itself. You know, there should be kind of a frisson, for want of a better word, between those two things.  You're creating something and there's a spark coming out of that relationship between work and place."
HG Wells is A Man of Our time
Liam: "We were very conscious that there are so many literature festivals in the UK and if you are going to stand out and create an excitement about a place you have to deliver something that is quite distinct and unique. We were aware very early on of the H G Wells connection to Folkestone, living in Sandgate for 13 years.  It was where he wrote Kipps, The Sea Lady and The First Men In The Moon.  There are also all those other writers who'd come to the area and visit him at home and so forth.  The more that we researched Wells, the more we realized what an extraordinary figure he was and how he was so much a man ahead of his time."
Liam: "The things that fascinated and interested Wells are the same things we're engaging with today. It hasn't really changed at all, but he had an astonishing ability to see ahead, not just where we might be going but the dangers that lay ahead.  We thought this is a wonderful kind of hook for a festival; to take his engagement, the fascination with the future and use that as your kind of umbrella for a festival.  This brings everything together, creating a coherent conversation rather than just necessarily being individual events. There's a sense of continuity because, to a greater or lesser degree, everybody is engaging with that subject.  It's lovely to have Wells as the inspiration for the Folkestone Book Festival, but this isn't a festival about Wells.  Strictly speaking, he's not discussed at all in the festival! But his thinking, his writing, his ideas kind of flow through it in terms of where we're going with it."
Extending Folkestone's festival
Sean: "Creative Folkestone have been very amenable and open to our taking the festival from the Quarterhouse, but still keeping that as the hub as it has such a distinctive geographical place.  But then there's the hinterland, let's say, of Folkestone, and right through to the ribbon round the Marsh churches. The venues also lend themselves to heighten the independence of the artistic work you put in them. The Romney Marsh churches are small and beautifully acoustic, and their environment suits the theme.  They are bold, but situated in the flatlands that Wells wrote about and that has inspired us using these venues.  It's inspired the programming and that's where I get excited; finding new places I hope to take with us for the future."
a musical and literary experience
In the 2019 line-up, the Strange Concord – Words & Music Time Machine Events excite both Liam and Sean adding a celebrity sprinkle to the guest list. The three-time Olivier Award winning actor, Alex Jennings joins Imogen Stubbs in reading excerpts from Wide Sargasso Sea by Jean Rhys.  Ruby Philogene MBE sings black spirituals and music from 1966. Greta Scacchi and Natalie Clein also feature in the Strange Concord.
Liam: "I think the lovely thing about these are that you're taking great literature which perhaps not many have heard it being read out loud before.  We have wonderful actors doing this, and I wonder when the last time people heard something actually being read out loud. The simplicity of Strange Concord will be very beautiful.  The element of bringing the work to other places around Folkestone means that visitors coming to the Book Festival will experience the town and its environs. Perhaps local people might be going into a space they haven't been in before.  It changes the dynamic of the festival and also brings a celebratory feel to it too."
folkestone book festival beyond folkestone
Sean: "It was important to transport people to these places, and we love that element of journeying to the festival.  The audience communally comes together to journey to the event which also changes the dynamic.  When you arrive at a theatre, you can so very often go in, and just see it alone and leave without connecting with others. We've done this with festivals in Ireland, where the audience actually walks for three kilometres before they get to our performances. It's a nice thing to do so hopefully that will be responded to.  It keeps the carbon footprint down too!"
Elif Shafak spoke about her new novel 10 Minutes 38 Seconds in this Strange World, which was short-listed for the 2019 Booker Prize.  Both Sean and Liam are excited that more people were able to hear Elif speak and experience her writing.  Having the audience branch out into Folkestone and the surrounds, and the addition of musical literary events too is shaping their plans for future events…