Fly with me – good chance theatre
Fly With Me was an international event taking place on Saturday 20th August.  In solidarity with the Afghan people it marked a year since the fall of Afghanistan to the Taliban.  In cities and towns across the UK and Europe this event was marked through the simple act of flying a kite.  Artist and kite maker Sanjar Qiam worked with Elham Ehsas, Elaha Soroor running story telling workshops to build kites following #RememberAfghanistan.
Good Chance Theatre uses art and theatre to bring communities together.  The team co-produced The Walk With Amal, which visited Folkestone in October 2021.
Fly With Me are indebted to local funders such as The Roger De Haan Charitable Trust and The Pack Foundation in enabling this event to happen in Folkestone.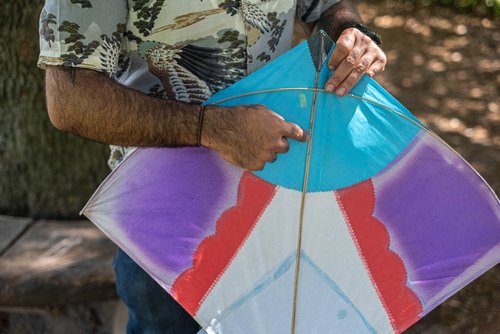 ---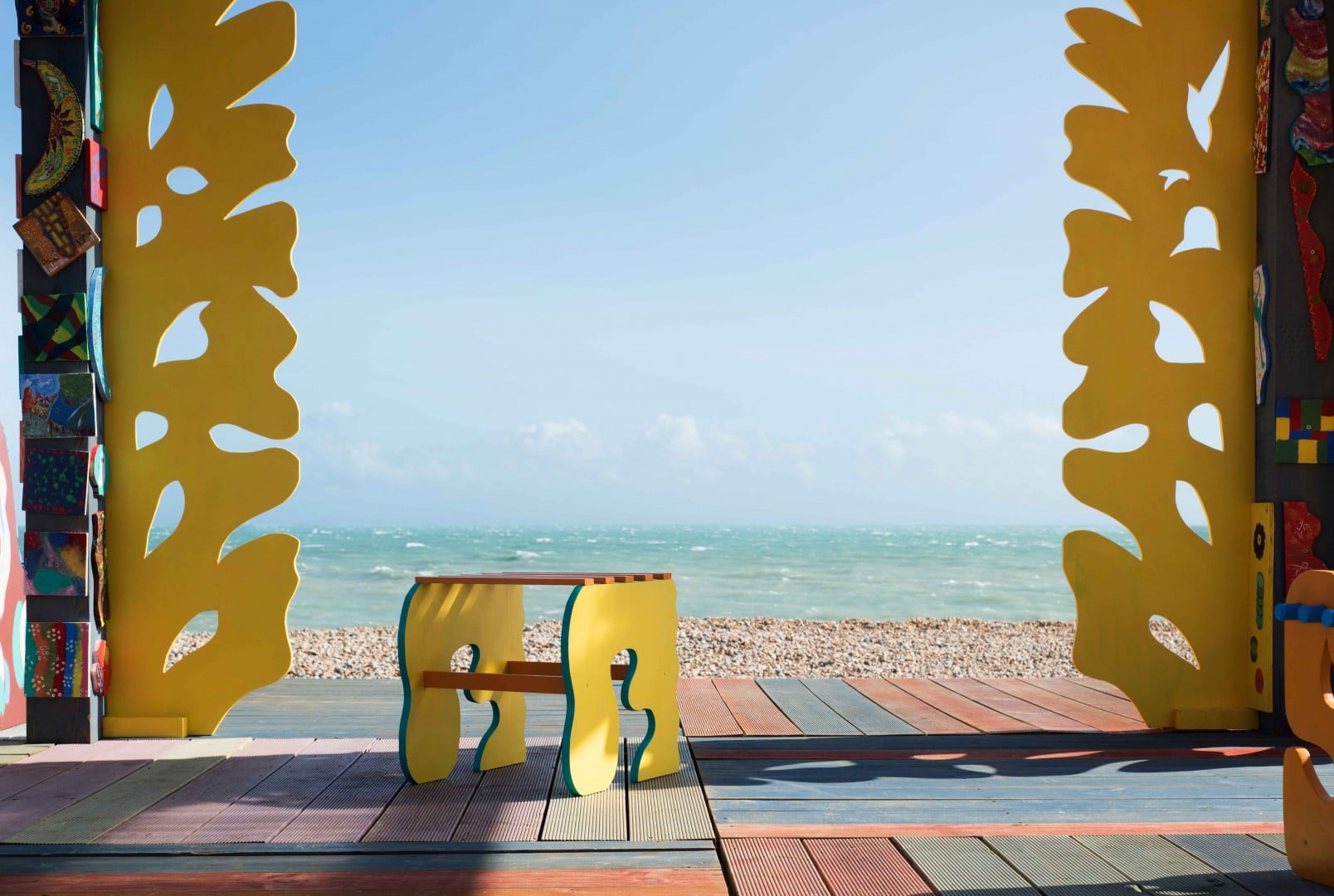 Berlin, Copenhagen, Paris, Folkestone
Fly With Me is happening in 35 cities across Europe, and has already reached over 16 million people.  The reason for the event was to come together to celebrate and preserve Afghan culture.  Since August 20th 2021 the country has experienced one of the worst humanitarian crises in the world.  By working with local communities and refugees, Fly With Me aims to build connections that help support and express solidarity with the Afghan people.
creative folkestone and folkestone fringe
In collaboration with Creative Folkestone and Folkestone Fringe, Fly With Me took place at Sol Calero's Casa Anacaona on Harbour Beach.  From 1pm there were kite making workshops and the kites were flown at 3pm.  There were newly arrived and settled Afghan families and local Folkestone families attending the event as well as anyone else who wanted to join in.
Fly With Me was an event open to all and with so many locations being involved it was exciting to see millions of kites take to the skies. Kite flying is an act of joy, and also hope and solidarity to share with the people of Afghanistan.
discover more about folkestone below