Folkestone Triennial 2021 The Plot – The Artists
Creative Folkestone's flagship arts festival the Folkestone Triennial has returned for its fifth outing.  Since 2008 the town has become a public art gallery with routes to explore across Folkestone.  Some of the artworks remain and there are over 74 permanent exhibits to view alongside 2021's new additions.  The theme is The Plot and Folkestone's famous children – St Eanswythe and William Harvey inspire two of the three routes around town. The festival has already received rave reviews in Harper's Bazaar, The London Evening Standard and a guide to the best bars and restaurants in town from The Guardian if you're planning your visit. Folkelife hears from some of the artists about the inspiration for their works.
Lewis Biggs – Curator
Lewis Biggs has curated 3 out of the first 5 Triennials, this being his third.  The theme is The Plot.  Lewis doesn't really like telling people what to think about the artworks.  He feels it's more important for visitors to make up their own minds as to what they like and don't like.  But there is a little bit of guidance from him to set you off on your routes around the town:
"The Plot contains two directions; storytelling and narrative, and the other is materiality.  There is always a story behind an artwork which is important to discover.  It's also important to understand why the artist used the materials they did.  Think of materials as body language when you come to artworks.  Generally speaking, because our bodies are so good at picking up body language, what what the artwork says to us in body language is a feeling. We feel the artwork and that's really important as a counterpart to whatever the story is that we're being told."
the themes
"The exhibition is divided into three blocks, which become three routes across town.  Each has a story attached to it.  St Eanswythe's Way refers to Folkestone's Saxon and medieval past.  St Eanswythe was a nun who lived in the town and became a saint for various reasons, but one of her miracles was she 'made water run up hill'.  Her bones are still in the parish church here, and have been confirmed as dating from the 7th Century.  This means that Folkestone holds the relics of the oldest saint in Britain. The water course that her miracle refers to runs from the valley into the Bayle – the oldest part of the town – and I'm asking people to walk this route and feel something of what it does for our urban environment.
William Harvey
"The second route refers to another of Folkestone's famous children – William Harvey.  He was a Royal Physician born in the late 1500s and he discovered the circulation of the blood in the body.  His route reflects this enlightened moment and in itself helps us 'circulate' around the town in discovering the artworks linked to him. 
"The third route is The Milky Way.  This refers to the name given to Foord Road, the route from the harbour to the gasworks.  The heavy carts would lug coal from the harbour up through town dropping detritus on the streets.  In order to weigh the carts down on their return they were loaded with chalk, and thus dropped white dust on the route to the sea.  The road became stained with white and black dust and someone named it The Milky Way.  It's a fit of poetic license, but it is rather beautiful, and a reference to Folkestone's industrial moment.   Folkestone was never an industrial town, but from the addition of the railways it has always been about moving people from one place to another. 
"The first published rail and ferry timetable was taking people from Folkestone to Boulogne in France.  If you were going from London to Paris you went through Folkestone.  If you were a sack of potatoes, you went through Dover.  There's more hanging around at Dover and Folkestone is quicker and far more picturesque!"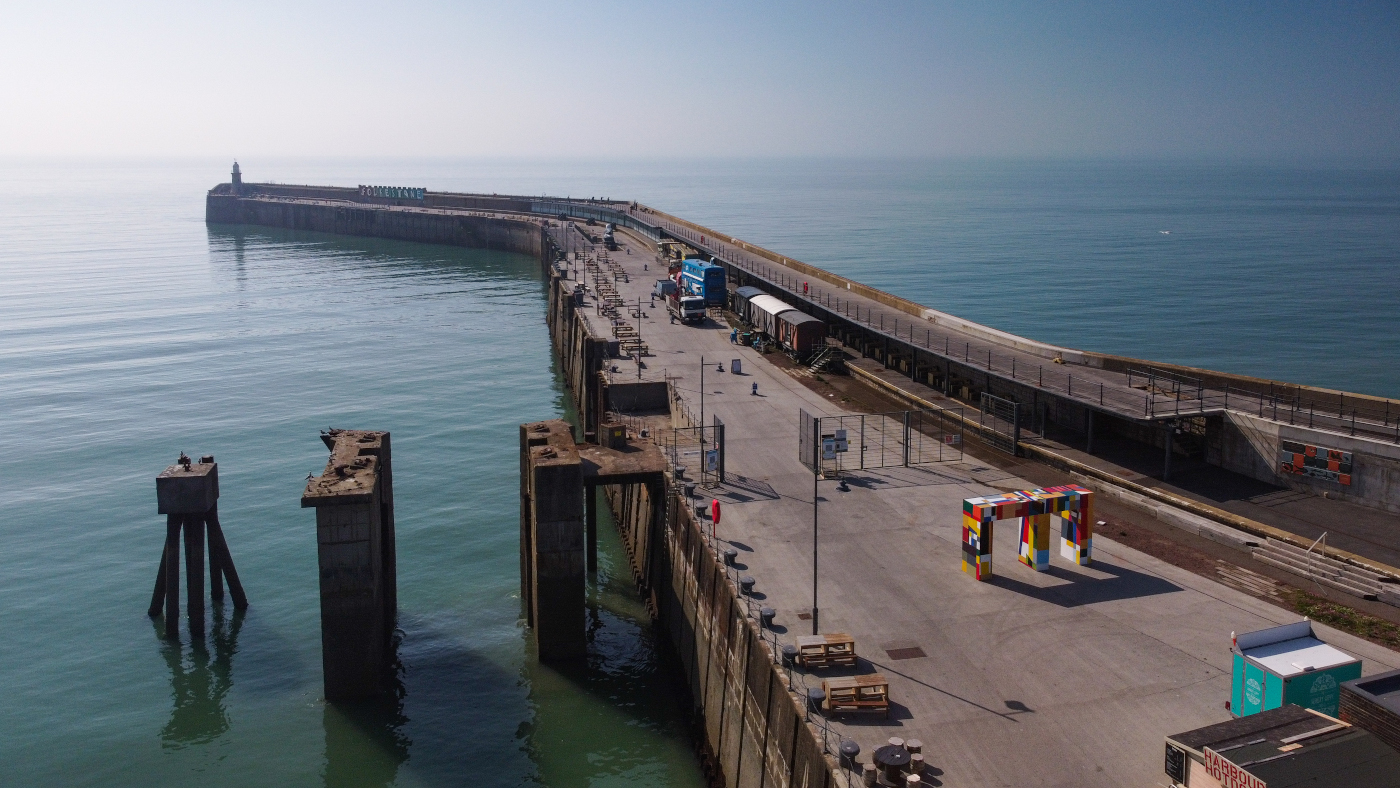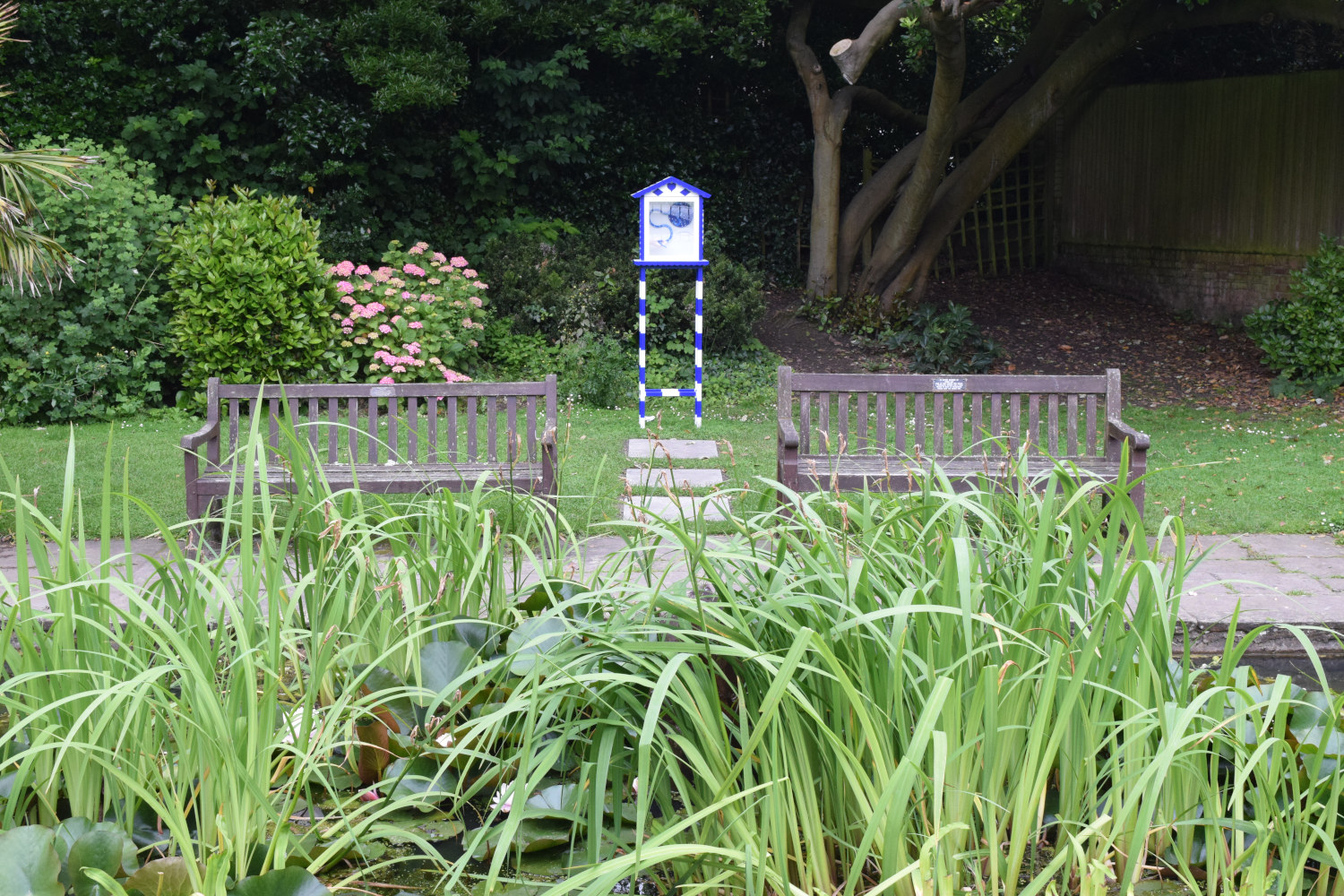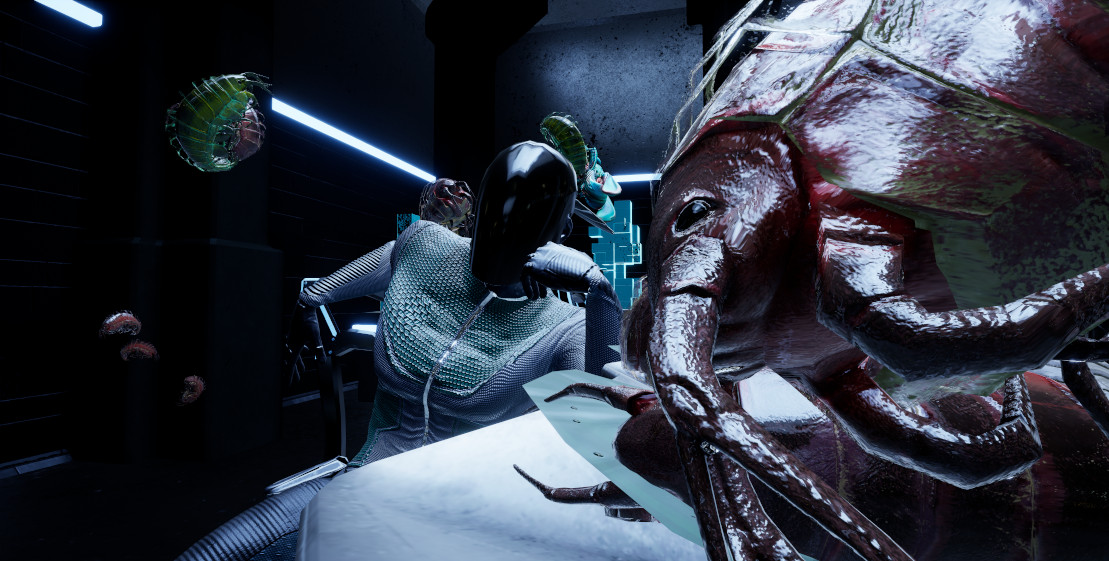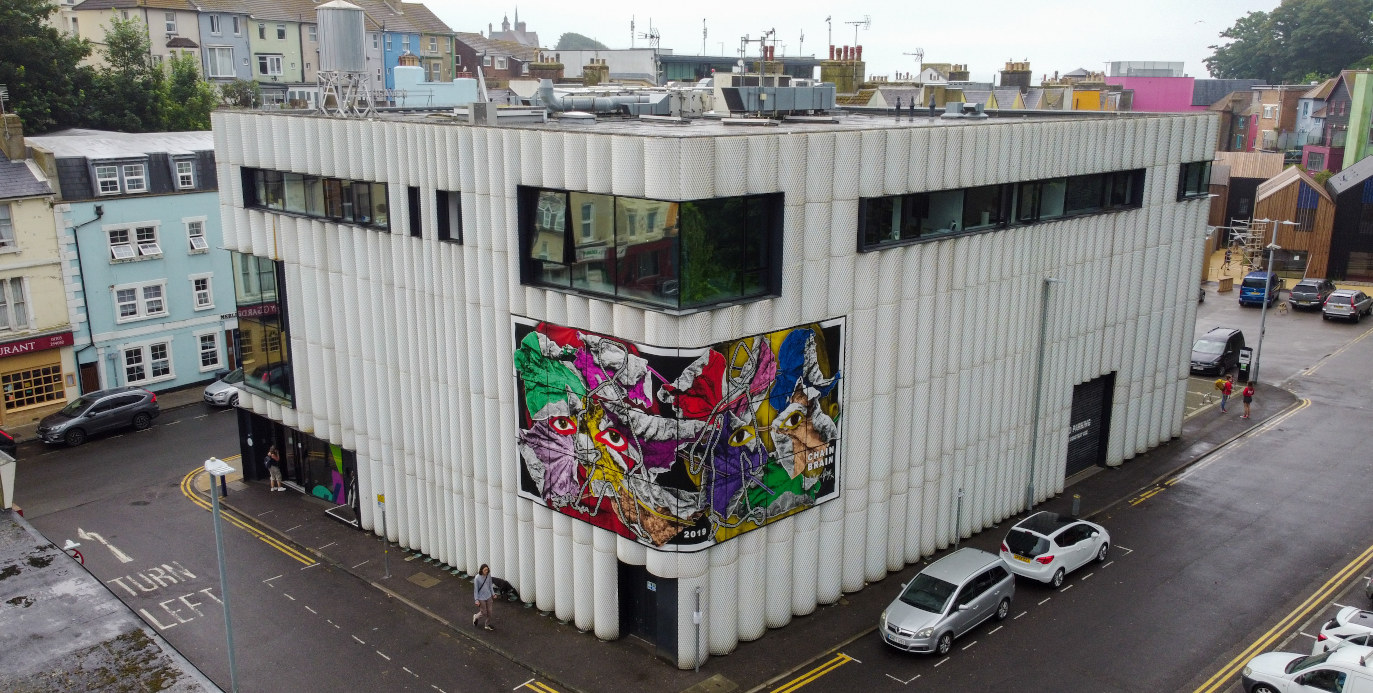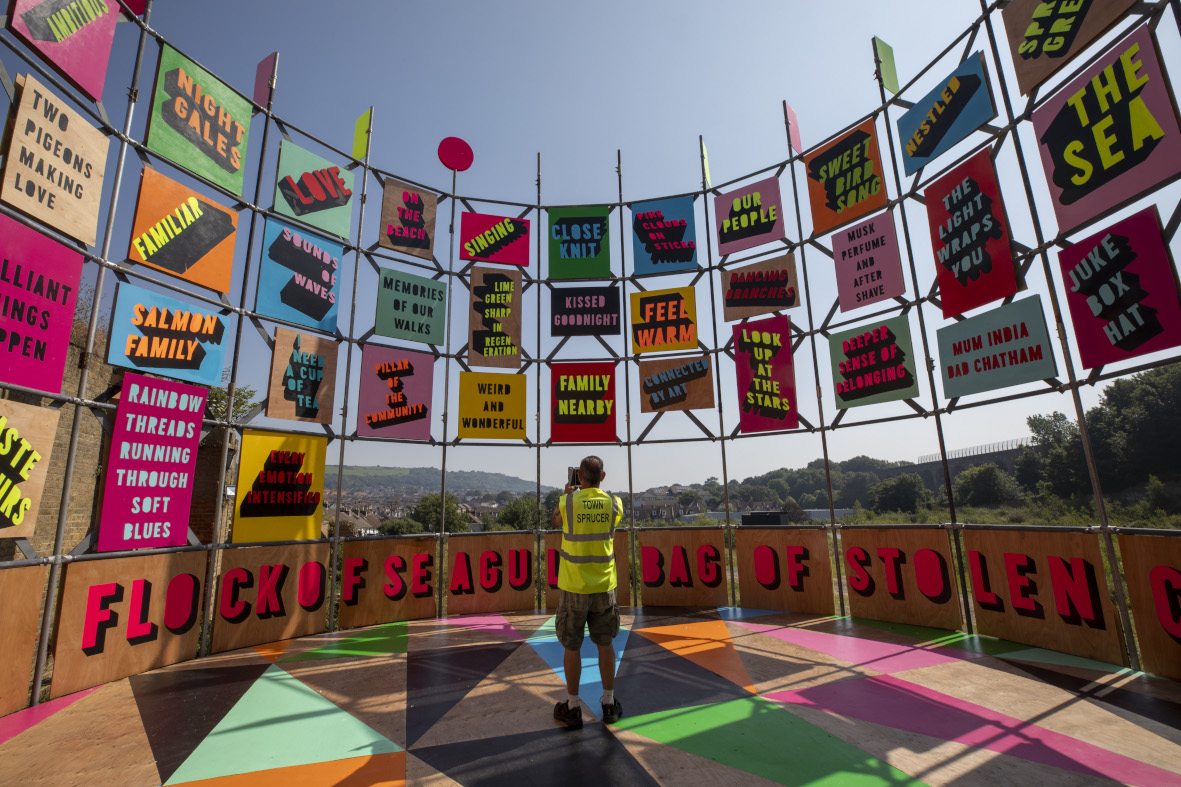 the terrarium
Artist Shezad Dawood has created a virtual reality artwork establishing viewers in a world 300 years from now.  The sea levels have risen and you move through an underwater world as an octopuseque creature with pincers.  UP Projects commissioned the work, having worked on the 2014 Triennial commissioning Pablo Bronstein's Beach Hut.  The score is by Graham Fitkin, and you have a choice as to how the experience ends.  Book your VR tour and visit the Sassoon Gallery in Folkestone Library on Grace Hill.
Gilbert and george
There's a first for Creative Folkestone's 2021 Triennial in that it exhibits 6 pieces by Gilbert and George.  These artists have never exhibited outside before, always in an art gallery. So Folkestone is proud to show off 6 different pictures as billboard images in 5 locations around the town.  Their work is 'routed in real life' and what better way to show that than to exhibit it where people are living.  Two pictures help depict the circulation of blood and stand behind the William Harvey statue just off The Leas.  They show the 'mapping' of blood cells moving through the veins and arteries and represent this idea in another picture showing the city through the mapping of streets and blocks of housing.
The Gasworks site
There are three artists exhibiting at the old Gasworks site on Foord Road. Jyll Bradley's Green/Light was commissioned for the 2014 Creative Folkestone Triennial.  It's a series of aluminium poles and green acrylic sheets that light up.  They're planted as a hop field, with a nod to Kent's tradition of hop growing, and this has been included again in this year's exhibition.  There are two other artworks on the site which has been opened up to visitors.  This area has been cordoned off for over 50 years so these artworks allow the space to be experienced again by the public.
Jyll Bradley: "I'm absolutely thrilled that Green/Light is part of the Triennial again. In 2014 there was no access to this site at all.  We managed to get access to this area, and since then it's become a beacon.  As my work lights up it shows you can't ignore it, there's something powerful about that. I'd be delighted to think that hopefully played a small part in in trying to get the whole gasworks opened up."
flock of seagulls, bag of stolen chips
This is a really colourful exhibit at the back of the Gasworks site.  Artist Morag Myerscough has created this piece from local residents' word and phrases about this area. The title came from one of the last workshops they had with the community, and Morag feels it sums up the feeling here.  There were more workshops where artists coloured the boards that have been hung on a cylindrical frame to reflect the shape of the old Gasworks.
Nūr
Artists HoyCheong Wong, Simon Davenport and Shahed Saleem have been working with Folkestone's Isalmic community for the past 6 years.  In 2017, minarets were illuminated above the Islamic Community Centre to highlight its place within our community.  This year there is a large scaffolding structure with tiles of different colours with Arabic script hanging from squares in the form.
Simon Davenport: "The designs were created by the children who come to Madrassa classes here.  We went on excursions to the beach and collected fossils and these images have been manipulated to look like more Islamic motifs."
HoyCheong Wong: "The Bismallah is an Arabic phrase used by all Muslims meaning 'God the compassionate and merciful'. It's pattern is almost like calligraphy and fits into our design.  It celebrates Islam and has been approved by the community so it's art working with community to realise something larger than just pure asthetics."
Simon Davenport: "The Imam is involved as well and has been growing his tomatoes, marrows and other vegetables up within the structure.  Over the years we've worked together we have developed a visual form of communication.  His English isn't great and neither is my Arabic, but I realised that he liked tomatoes, so we started to exchange tomato plants.  We then put grow boxes within the area so that they could grow runner beans, tomatoes and so on. It's one of the few artworks that will have a role in feeding people as well."
alastair upton
Alastair Upton is the CEO of Creative Folkestone.  He reflects on the coming together of the fifth Triennial.  "This year's festival has taken 4 years to put together due to Covid.  We've extended the duration so it runs through the summer and into November.  Whatever the pandemic might throw at us, you know you can enjoy this festival because it's outside.  Aside from that, this festival is different for me because we're really getting deeper into the feel of the town.  We're working with more communities and understanding the geography and history better too. 
"I've always been committed to this but it's grown in a way.  When we first started we got artists in who created art as artists do.  They could have been doing it anywhere.  But as time has gone on, you see a number of things happen.  The people of the town respond to things differently.  They see artworks appear and ask what it's about.  Somethings are liked, some are not.  But these become part of the town."
Cornelia Parker's Mermaid
"Can you imagine the uproar if we decided to take some of these artworks down now?  If we took down the Folkestone sign on the Harbour Arm, or moved Cornelia Parker's Mermaid? There would be uproar, in the same way that there's uproar when we put some artworks up!  I think that makes a real difference, people are beginning to see.  Someone was waving at me from a car the other day and I couldn't see who it was.  I went over because I thought I knew them and it was a man I didn't know but he just wanted to say how wonderful these exhibits were.  He had been watching them being put up and said how much he loved what we were doing.  We wouldn't have had that in 2008.  
"We will fund the Triennial as long as we can, it's hardwired into the very essence of Creative Folkestone.  The world will change, things will change, but as far as I can see we have many, many more events to come!"
Folkestone's creative support
Creative Folkestone is supported by The Roger De Haan Charitable Trust, Arts Council England, Kent County Council and Folkestone and Hythe District Council.
To hear the artists in conversation join The Folkestone Podcast 2021 Triennial Special.
Picture credits: Tom Bishop Photography – Rana Begum Huts, Mike Stubbs, Bill Woodrow – The Ledge, Atta Kwama, Gilbert And George, Thierry Bal – Nūr lit up by night,  Andy Aitchison – Nūr in daylight, Morag Myerscough with Town Sprucer, Ragammos Dji – Folkestone Mermaid, Stills from Shezad Dawood – Still from The Terrarium (2020), VR, duration variable (feat. ecoLogicStudio and Graham Fitkin). Commissioned by UP Projects for Creative Folkestone Triennial 2021 and Kai Art Center, and supported by CUPIDO and Tallinn Culture Department. Courtesy of UBIK Productions.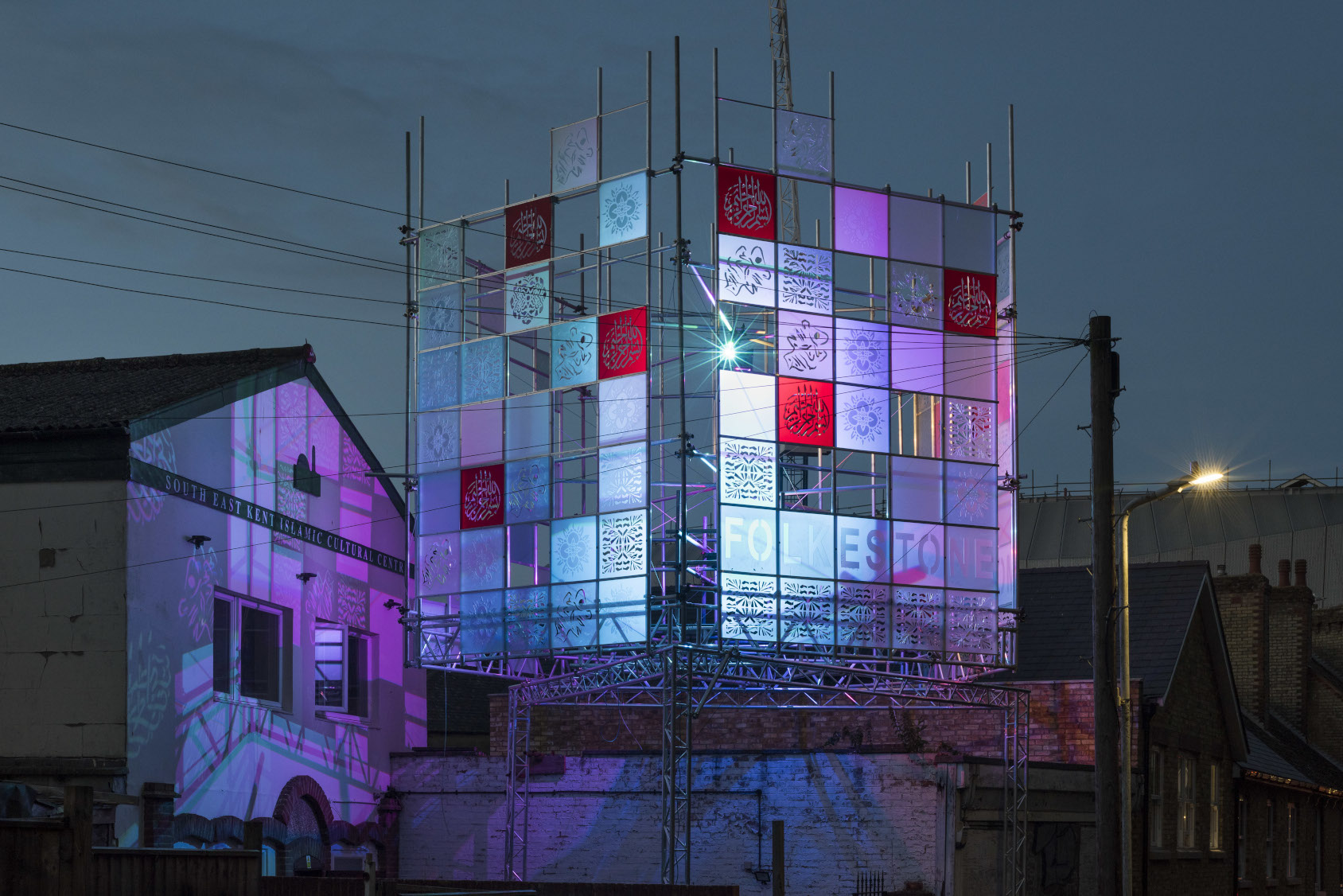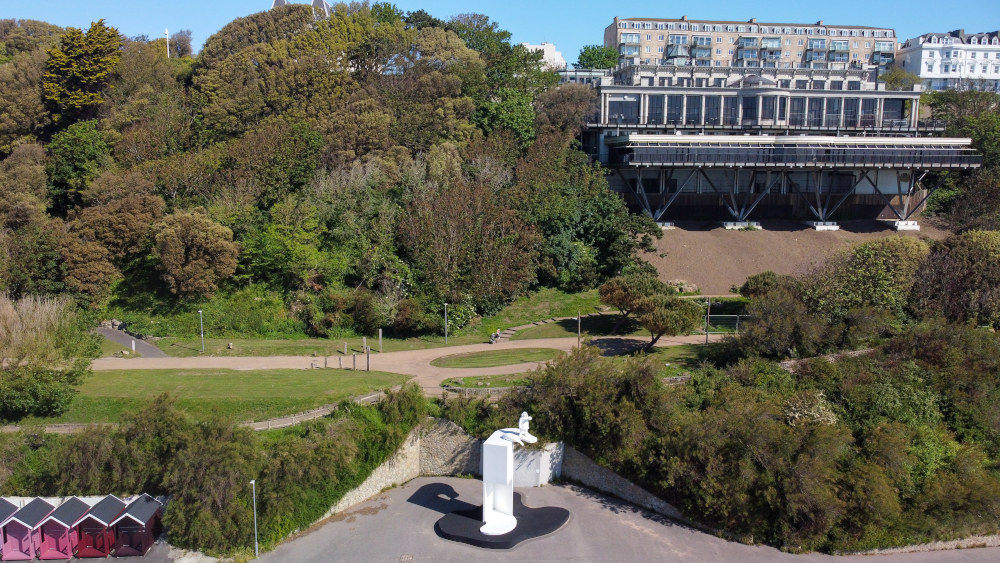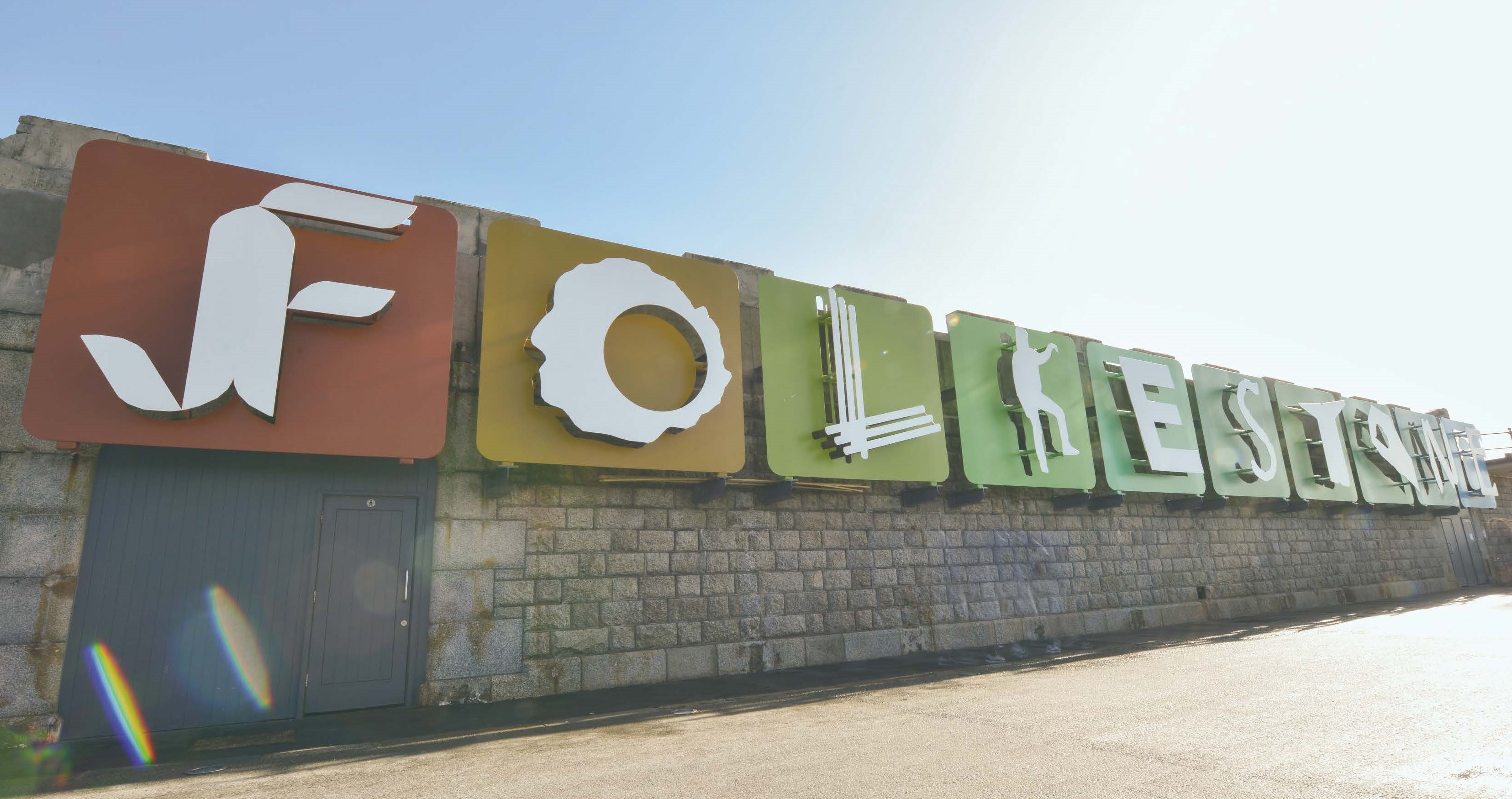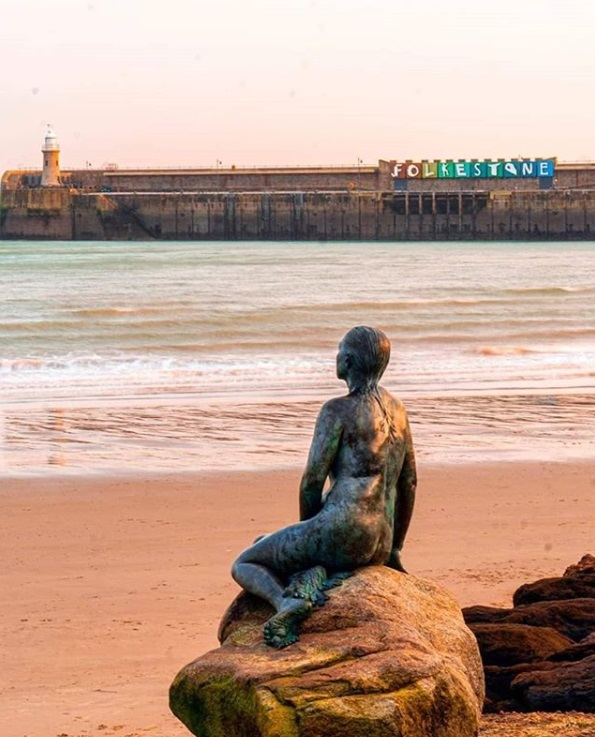 discover more about folkestone below