James O'Brien – Potato Prints
James O'Brien had a stand-up comedy routine based on Pablo Escobar, the Columbian drug lord.  Someone had brought out a sticker album related to him and so James extended his routine to include other dictators, and started to create his own dictator-inspired sticker albums.  It's not really the start to an interview about potato printing that you were expecting, but it continues… A friend suggested, when these routines weren't proving too popular, that he take the 'tator' from dictator, and make potato prints of these dictators.  Potato Print Dictators were also aimed at a rather niche market so James decided to make potato prints of animals instead, and these have been far more successful.  Intrigued by this, Folkelife wanted to find out more about James, his potato prints, and his life here in Folkestone.
"Yes, Idi Amin, the former President of Uganda, as a potato print did appeal to a small group of people.  The problem with doing politics in humour or art is that it quite often leaves you feeling low.  It's hard to find light in some situations, so I've decided to move away from the political in my work, and find humour in silliness instead."
finding folkestone
"Originally, I'm from Blackpool, via London.  When my partner and I found ourselves priced out of the market in London we already had an idea about moving to Folkestone.  A friend had moved here three years' ago and we'd been down to visit.  It was on a walk through the Leas and down to the Coastal Park that we understood why he had moved here.  As someone who was nomadic, he had chosen Folkestone to settle.  
"It makes perfect sense to me.  The colours here are so vibrant.  I used to go to St Ives in Cornwall a lot; there is a huge creative scene there.  The colours there remind me of what we can see here, it's the same palette of blues and greens.  It's quite special."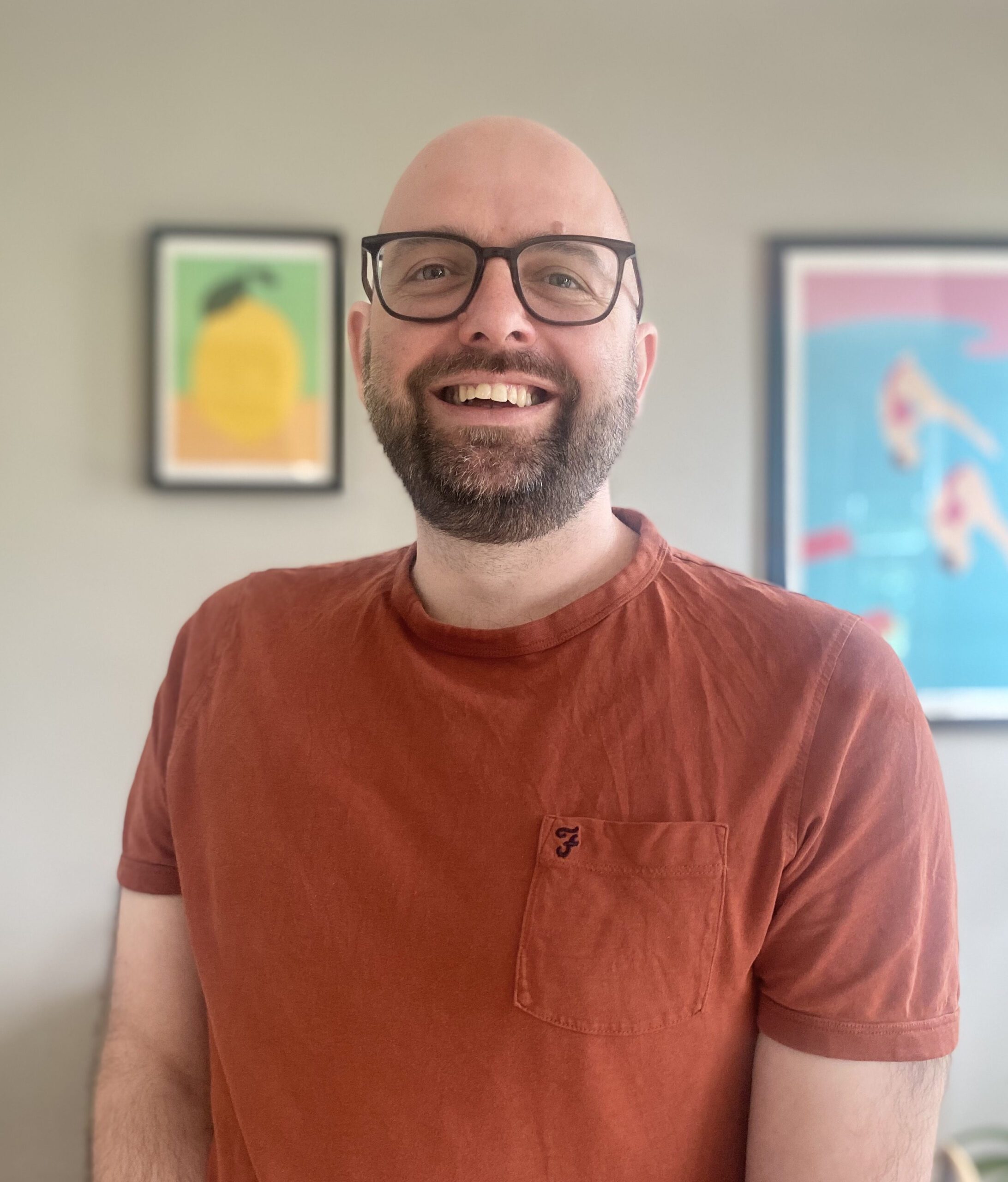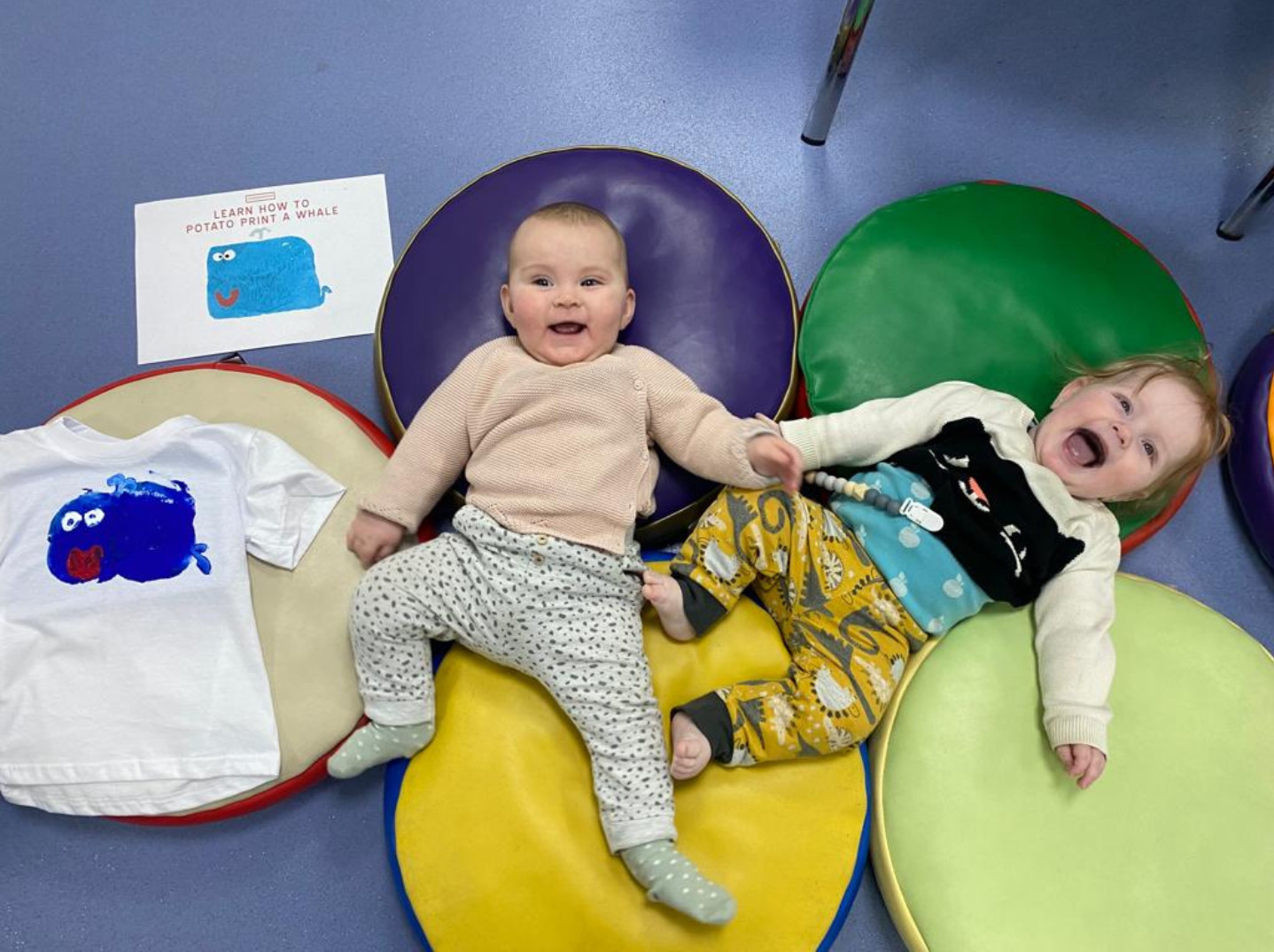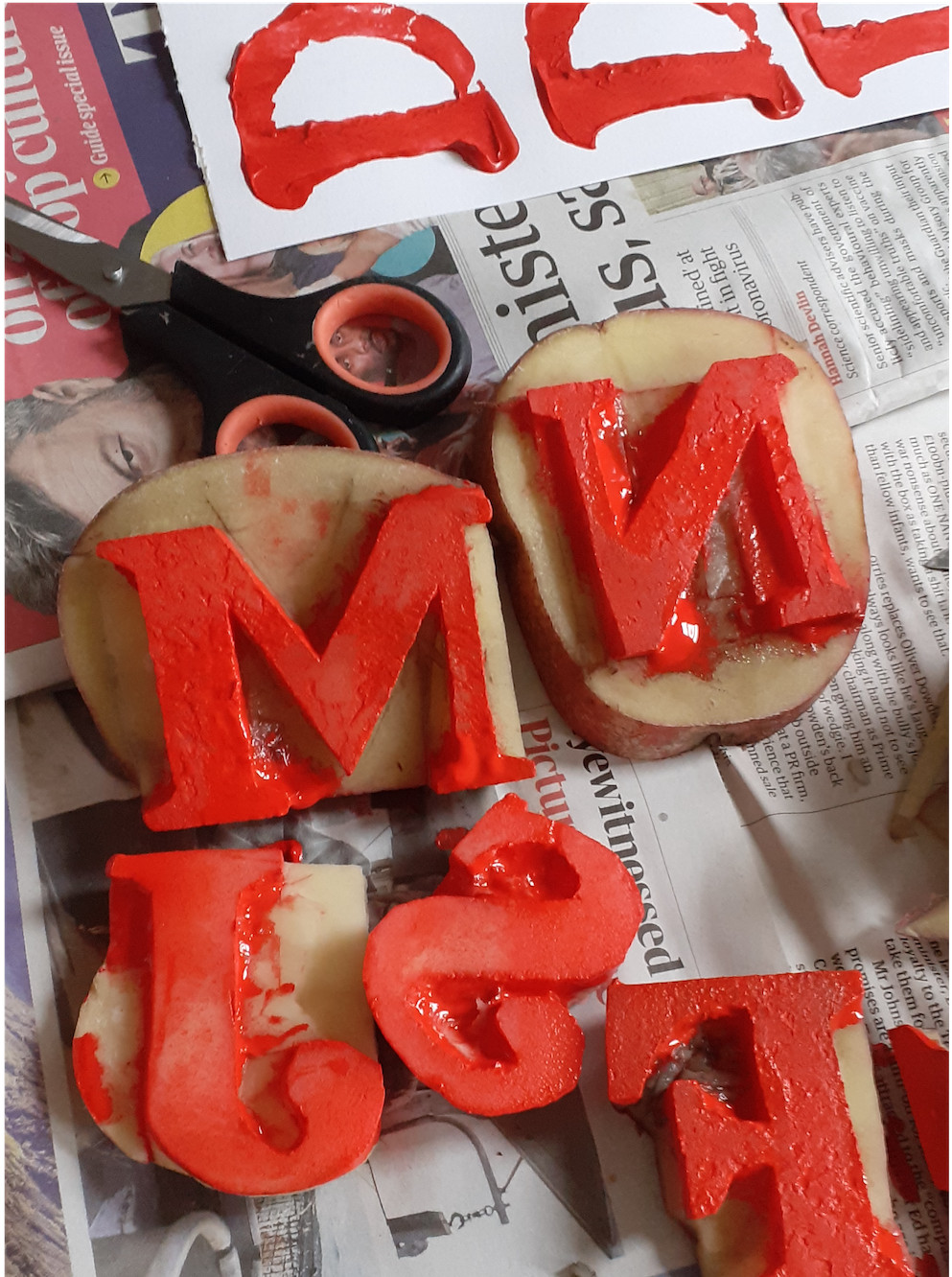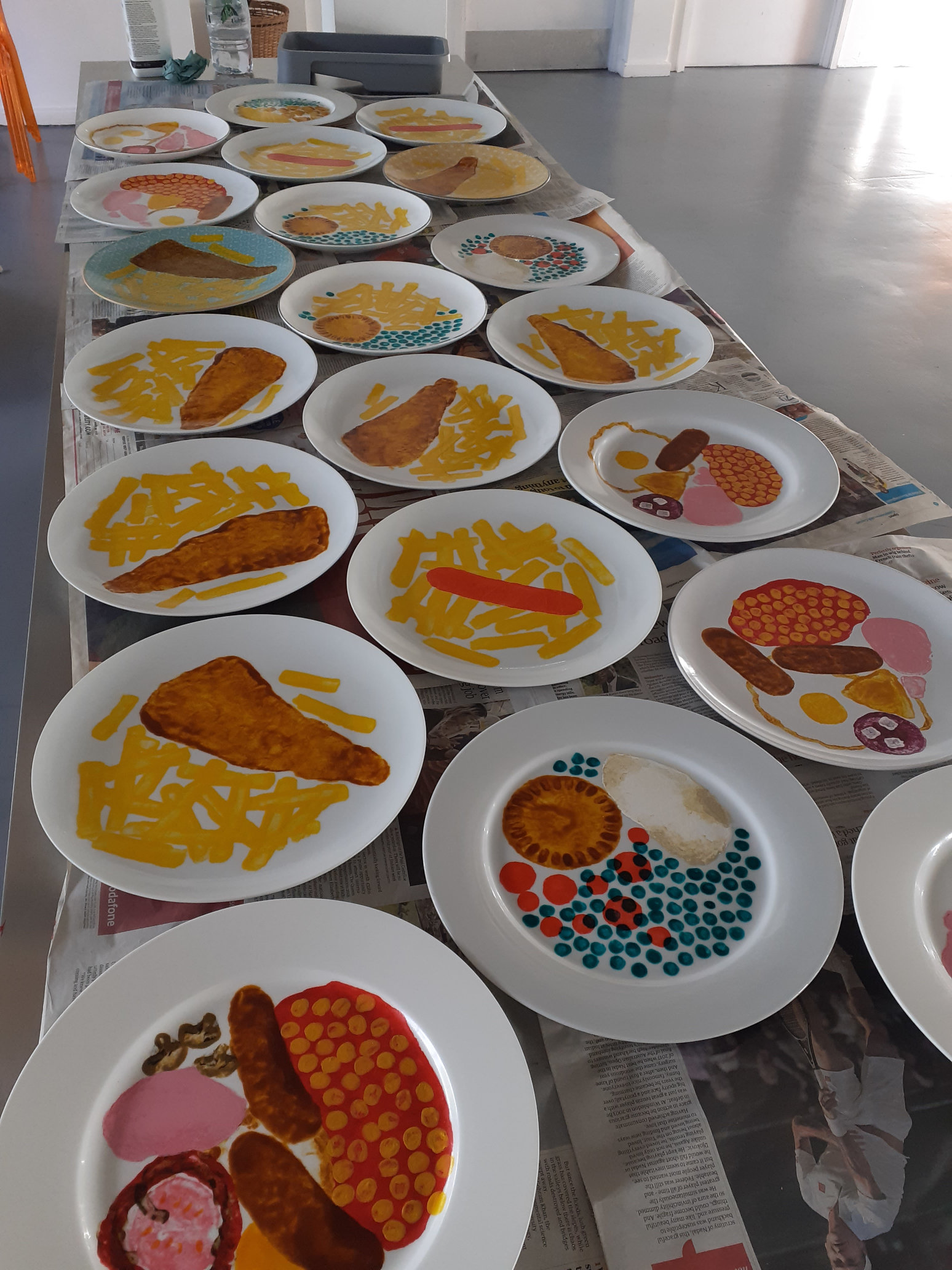 creative folkestone
"My partner and I had decided on moving and so we started to research the area.  We came upon Creative Folkestone.  My partner is an illustrator and so to find somewhere which would support us both was crucial.  When we realised that they offer flats as well as workshops, studios and shops it was as if this was meant to be!  We have to pinch ourselves each day that we're here, nicely situated within the Creative Quarter, not far from the sea and so ready to get involved."
getting started
"I am really looking forward to being a part of the Festive Marketplace at the Harbour.  Having just moved to Folkestone it will be great to unpack my cards, calendars and get some potato prints out ready for people.  I often cut an alphabet so people can make their own messages.  I call it 'Love Letters or Hate Mail' and you'd be surprised just how horrible some people can be to their friends!  They have fun!  
"It's important to get out and meet people in a new place, and what better place to start than at the market?  I like to meet people and chat, and from there I will find collaborations and connections to work on throughout 2024.  It's really exciting!"
folkestone is a blueprint
"Growing up in Blackpool I'm fully aware of how tired some seaside towns have got.  It's sad to watch, but then Folkestone seems to have something else.  It's a really good blueprint for other seaside towns to follow in terms of regeneration.  To support local businesses and build up new industries that can support the town is key.  Yes, the fast train link to London helps; connections in terms of transport are key to a town's success too.  But there seem to be so many creatives here, and the prospects for collaboration are many.  To be able to work together and create something even bigger and better is what so many towns need. Folkestone seems to have that."
new start
"My partner and I are still unpacking boxes but soon we'll have our studio space set up.  It's the shortest commute – just across the hall – but we're ready to get tables in and work going.  We're making our way across town, learning about the pubs, coffee shops and restaurants.  There's so much going on here that we're ready to get started."
Discover more about Folkestone below