The Woodshed – community creativity
Amanda Wood and Clare Hamilton are the artists in residence at The Woodshed on the Bayle Steps in Folkestone.  Wander down The Old High Street and turn right to alight the steps that seem to have been transported from a Greek Island.  The Woodshed gallery has works from both artists and others, and is the hub that is creating bursaries for young artists in the local area.  Folkelife spoke to Amanda Wood about her creative space.
"I used to holiday in New Romney as a child.  I didn't know about Folkestone back then.  When our children were old enough to leave home, Jon, my husband, and I decided to explore where we might like to live next.  We came down to Folkestone for the 2011 Triennial and loved it!  The Creative Folkestone initiatives to support artists within the town is so important to us.  We moved here in 2013 and have chosen a rather interesting building to live and work in.
"If you walk along our top path you will come out on Bayle Street.  You'll see an old shop front which has pig heads either side of the window and doorway.  Those heads were the old-fashioned sign for a butchers.  Our studio gallery was actually the processing area once the animals had been killed in the abattoir over the road from us.  If you were to go through our gallery rooms, you could get through to the front of the butcher's shop in times gone by."
inspirational views
"Walking through the town from the Harbour, up The Old High Street, is really quite magical.  I can remember this from our first visits.  There were mums on bicycles; children in little hats from St Eanswythe's Primary School around the corner; it was like a storybook!  From my studio window I can see across the town to the hills that surround Folkestone, and down across the sea to The Warren.  Every day the view changes and I could watch it for hours. 
"I paint, create ceramics, wood carvings and illustrations.  I was an illustrator when we lived in London and I still do that from time to time.  Living and working here we've got totally immersed in the community.  The Bayle itself is like a village in the middle of Folkestone.  It's the oldest part of the town as it was the site of the nunnery that was around during St Eanswythe's time.  She's the patron saint of Folkestone and legend has it that she made water run up hill.  The site of that miracle is just around the corner."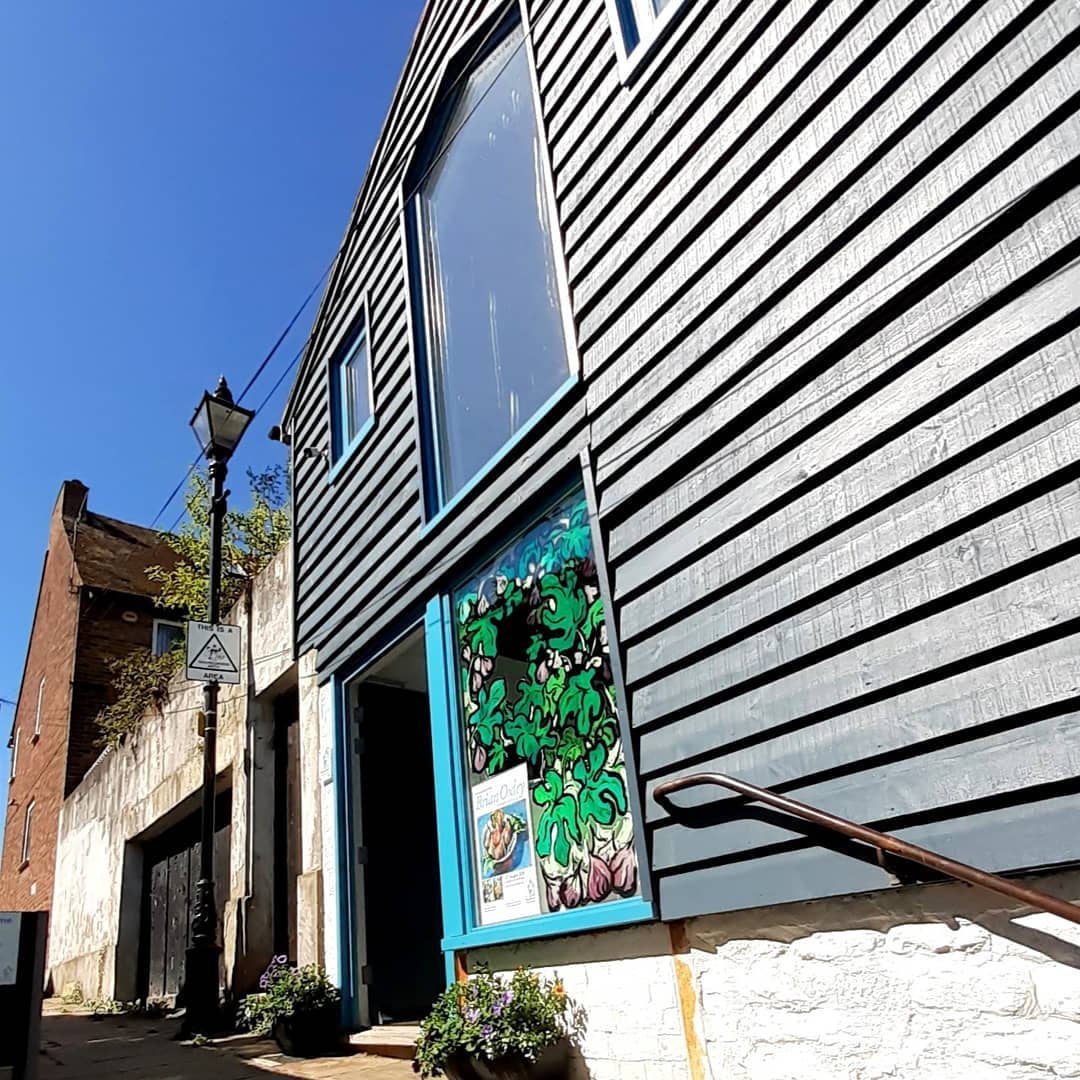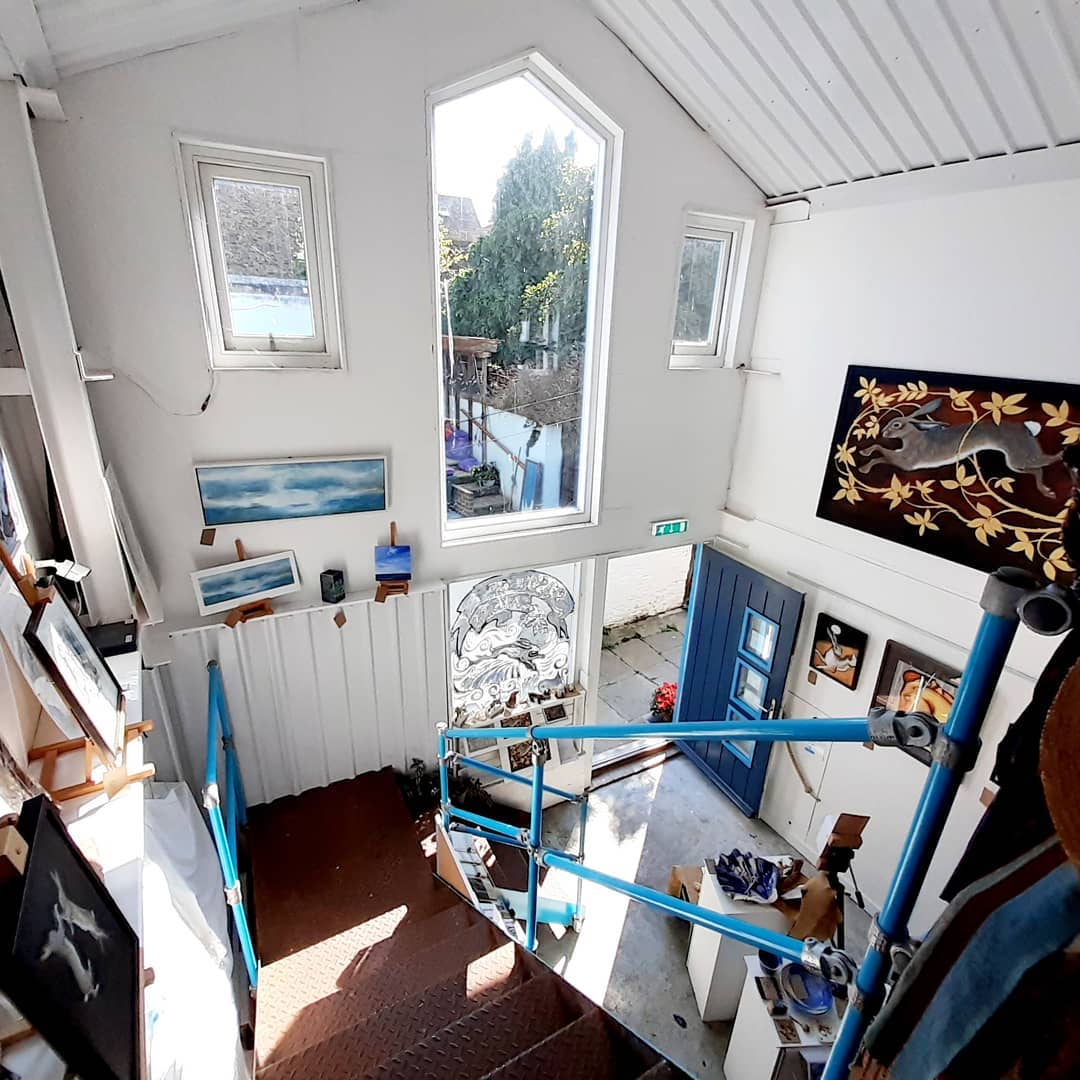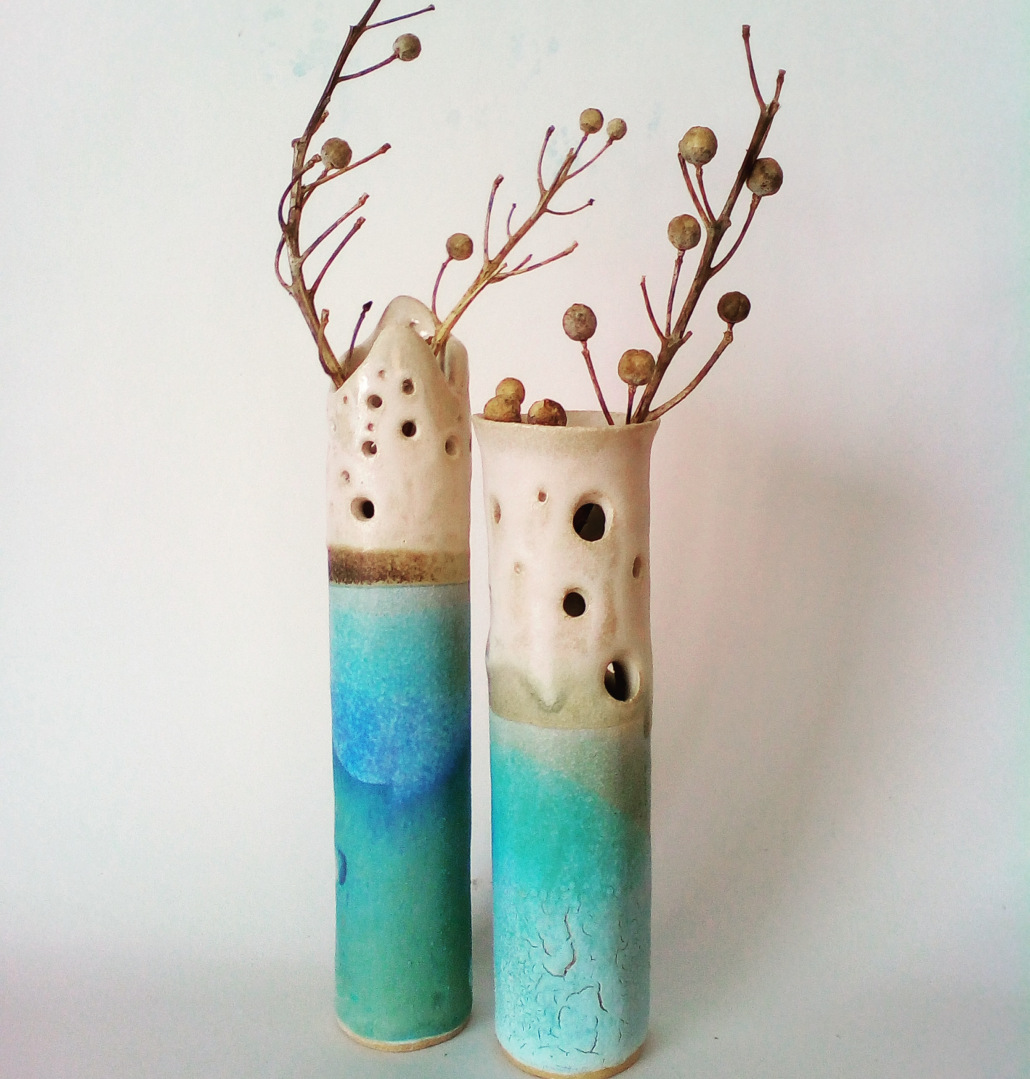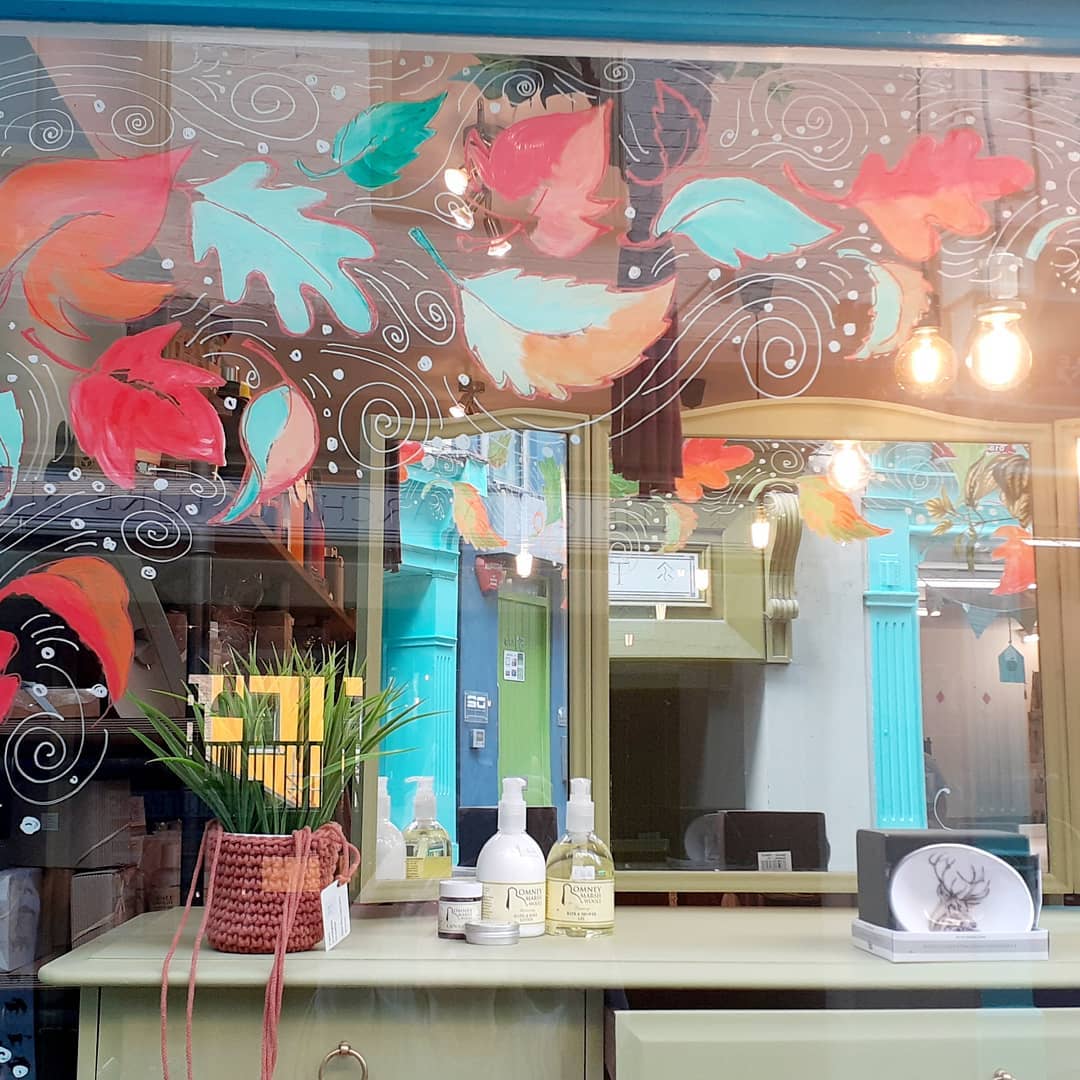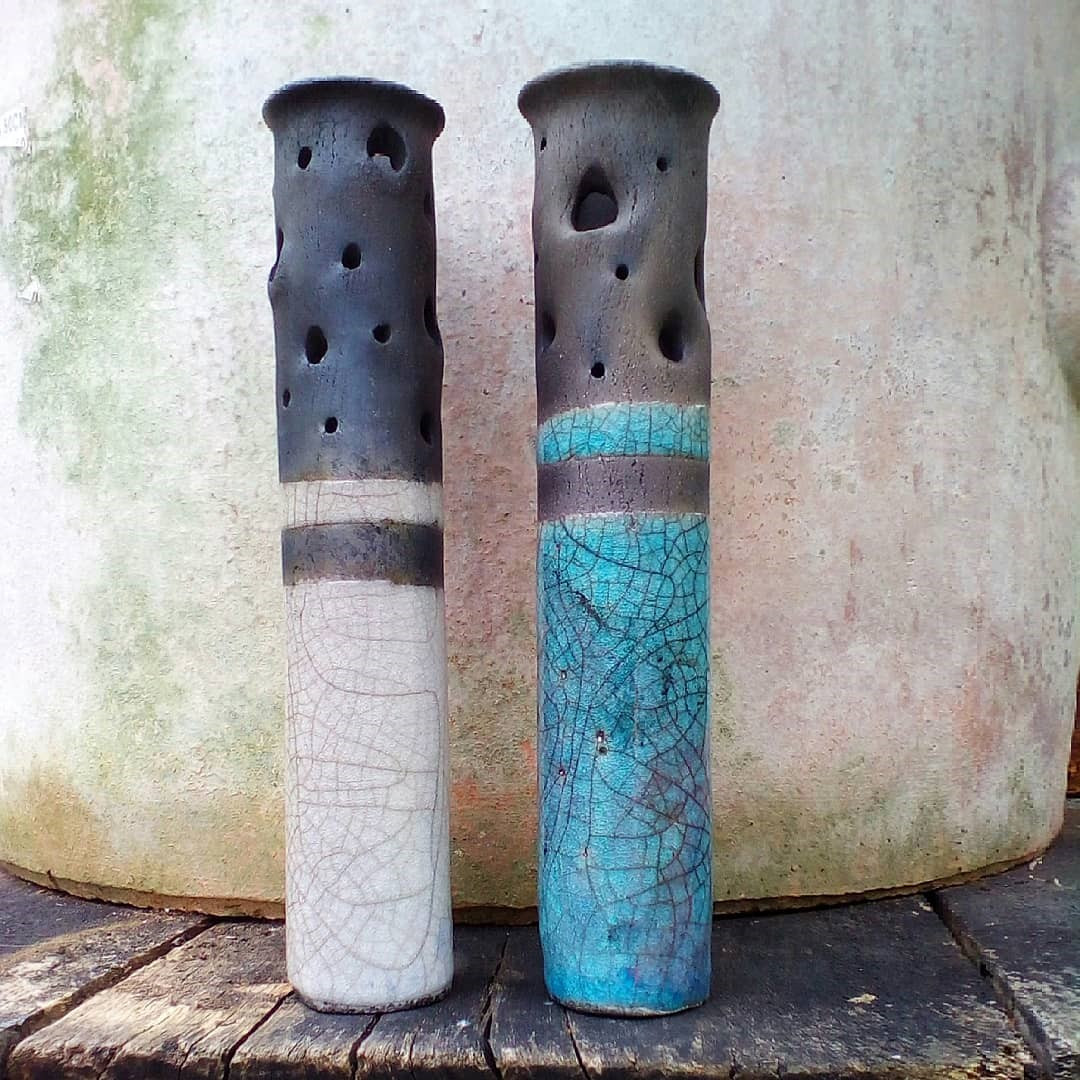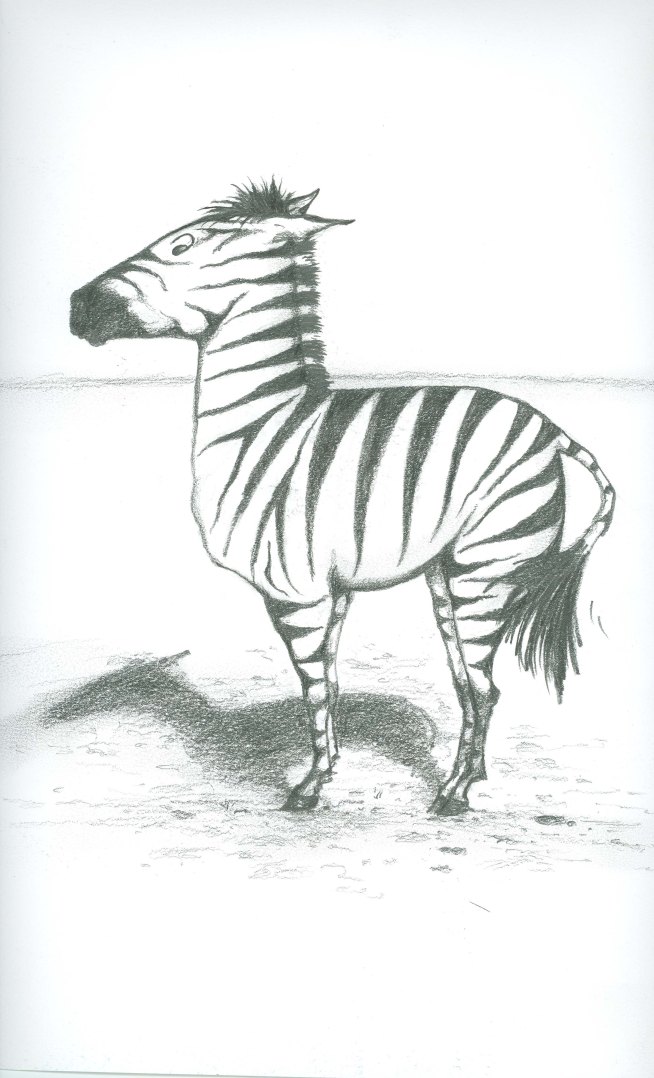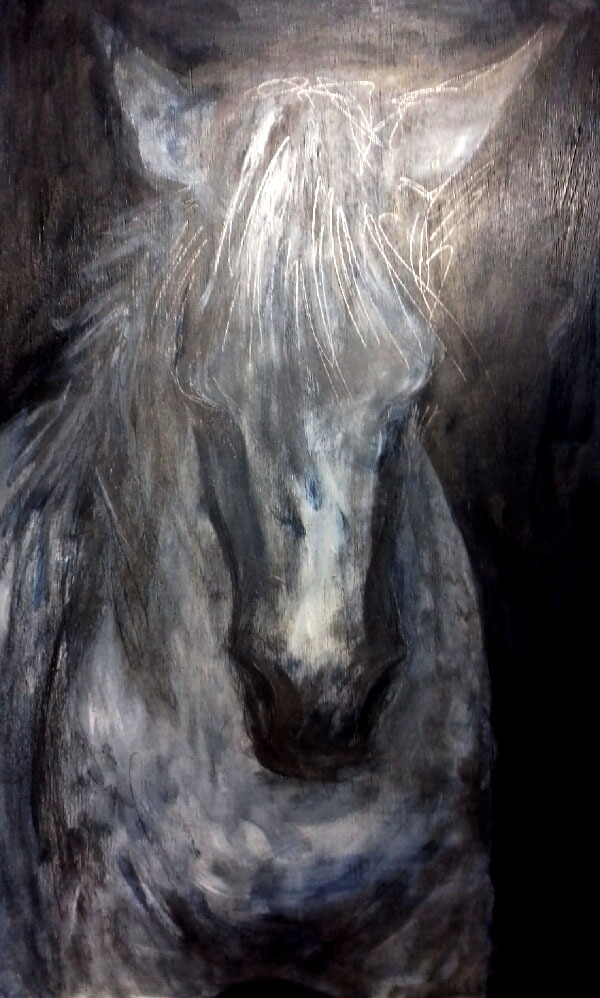 Clare Hamilton
"Clare's a painter and also a ceramicist.  She hand-produces books too.  Clare and I have spent a lot of time over Lockdown making the gallery space more commercial.  We also want to support local young artists and so have launched our 'Emerging' initiative.  Any artist under 30 can apply for the package which is worth up to £2000.  The funds are broken down to commission the artist to create a design for exhibition in the gallery in Spring 2021.  There's also a proportion to be spent developing a range of cards and prints, and for publicity and marketing for the exhibition.  We're really looking forward to seeing who comes forward, and working with upcoming artists in the town."
community champion
"Part of living and working in this area of town means that we really do know our neighbours and support each other.   At no time has that been more important than during this global pandemic.  We decided to sponsor the Community Champions as it recognises the work of many people within our local area.  It's nice when people appreciate what you do, even if you would do it anyway!"
"Supporting our local community within The Bayle does make this a wonderful area to live.  You know that people are looking out for each other.  If someone's not been seen for a day or two, then there's a network of friends to find out how everyone is.  The local businesses get involved too, and our local school – St Eanswythe's.  I don't think we could have chosen a better place to settle."
discover more about folkestone below