Stop Motion Animation – Astrid Goldsmith
Astrid Goldsmith has been making puppets and animating them since she was a child. Her studio – Mock Duck Studios – is based in Folkestone and this is where she's created such ground-breaking and award-winning films that have featured on the BBC, and supported by the British Film Institute. In 2021, she received a well-deserved nomination for the long list of the Oscars' Best Short Animation for Red Rover.  Morris Dancing badgers and feisty squirrels are some of the characters Astrid spends her time with.  Folkelife wanted to learn more about how living and working in Folkestone helps make her ideas a reality.
"I've been making models since I was about 4 or 5 years old.  I started animating them around 11 years old after seeing the first Wallace and Gromit film, where they go to the moon.  The texture of my models was similar to those of Wallace and Gromit, so it seemed the next logical step – to make them move.  I'd been using plasticine and polymer clay for the models, and shooting on an old Super8 camera from the 1970s.   In my bedroom, I'd created little sets from old cereal boxes and lit them with angle-poise lamps.  
"So I started making films in my bedroom, and then stopped because… I was a teenager!  I did a really non-practical degree in English and Film Studies at UEA in Norwich.  While I was there I got back into puppetry because I discovered the Norwich Puppet Theatre."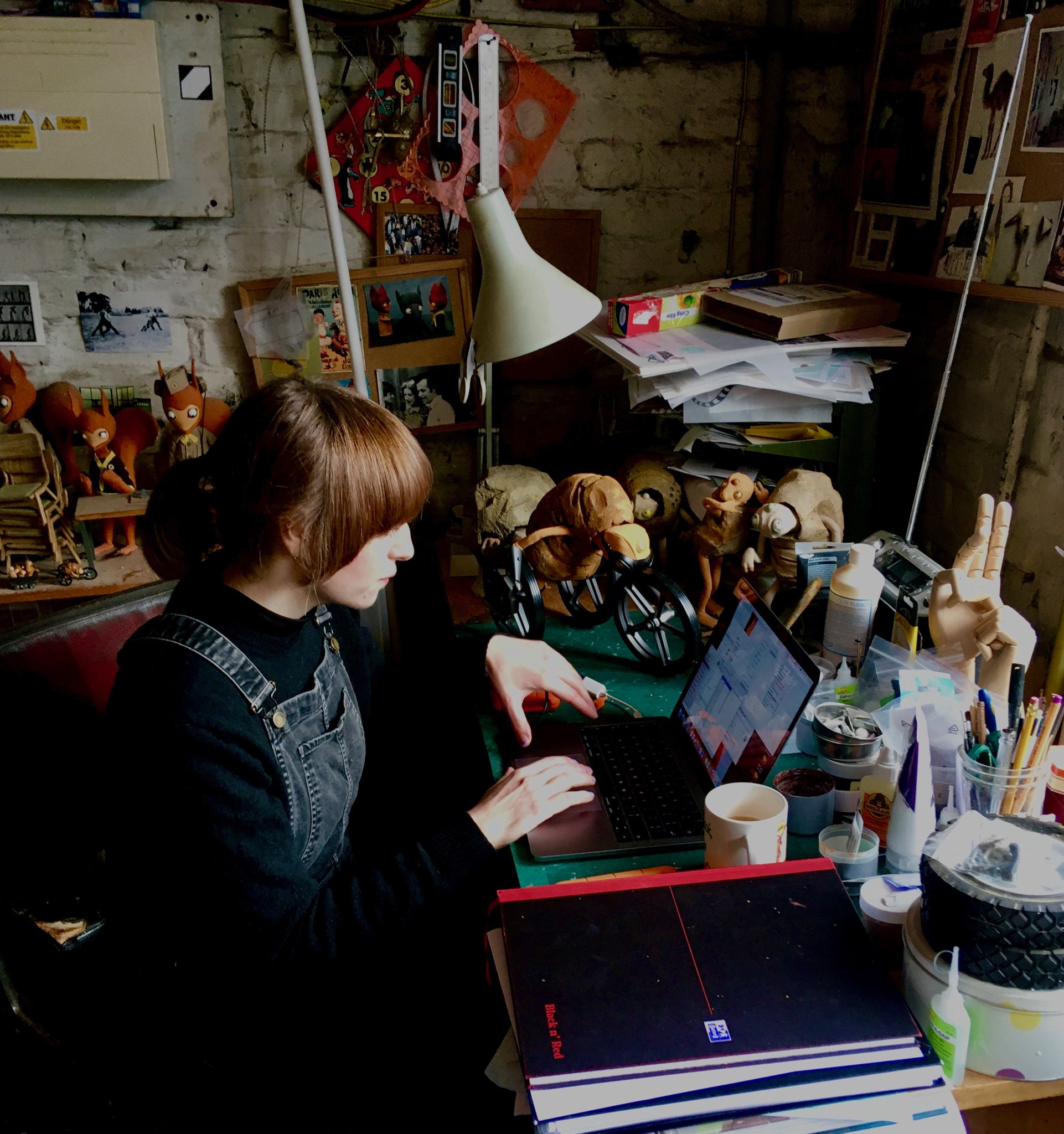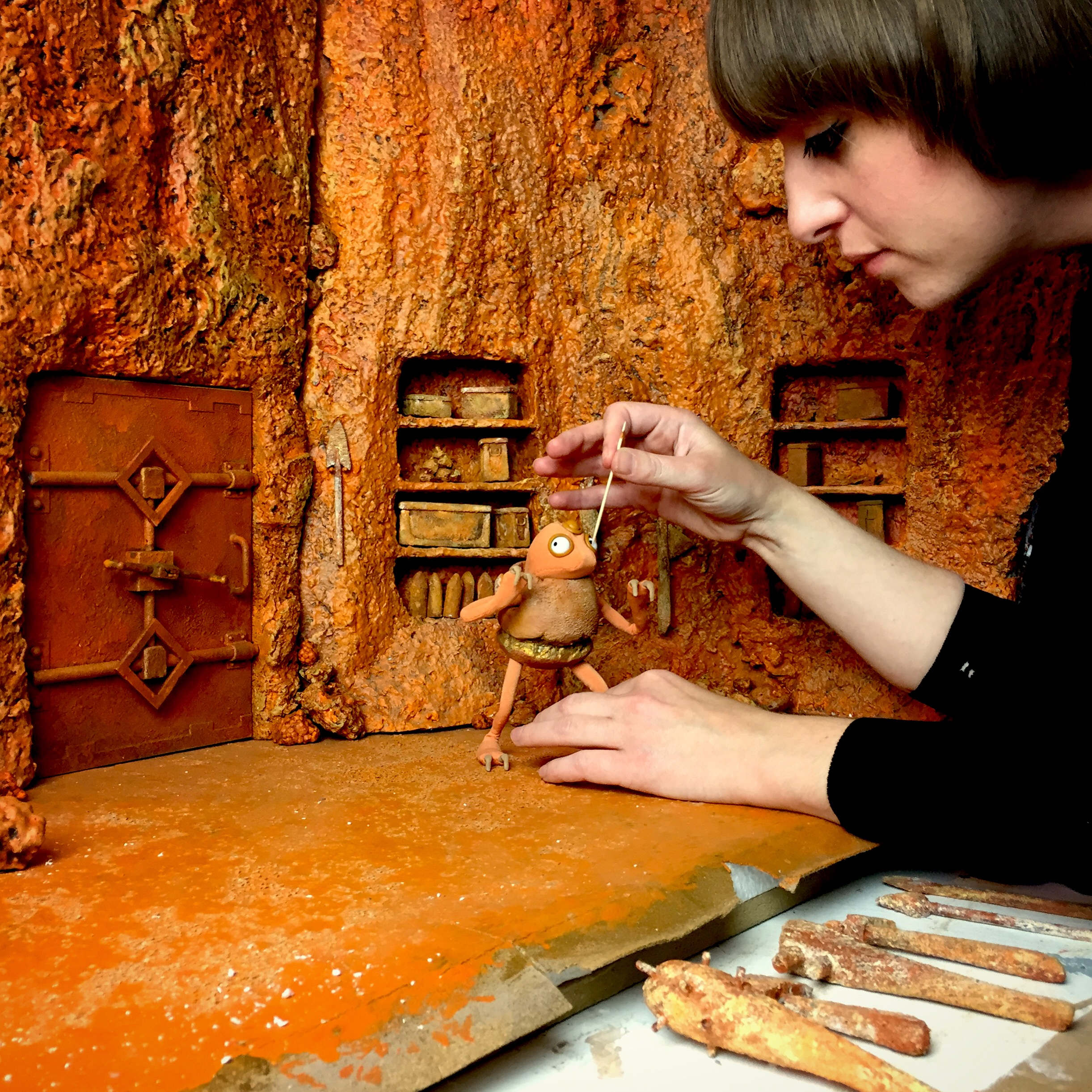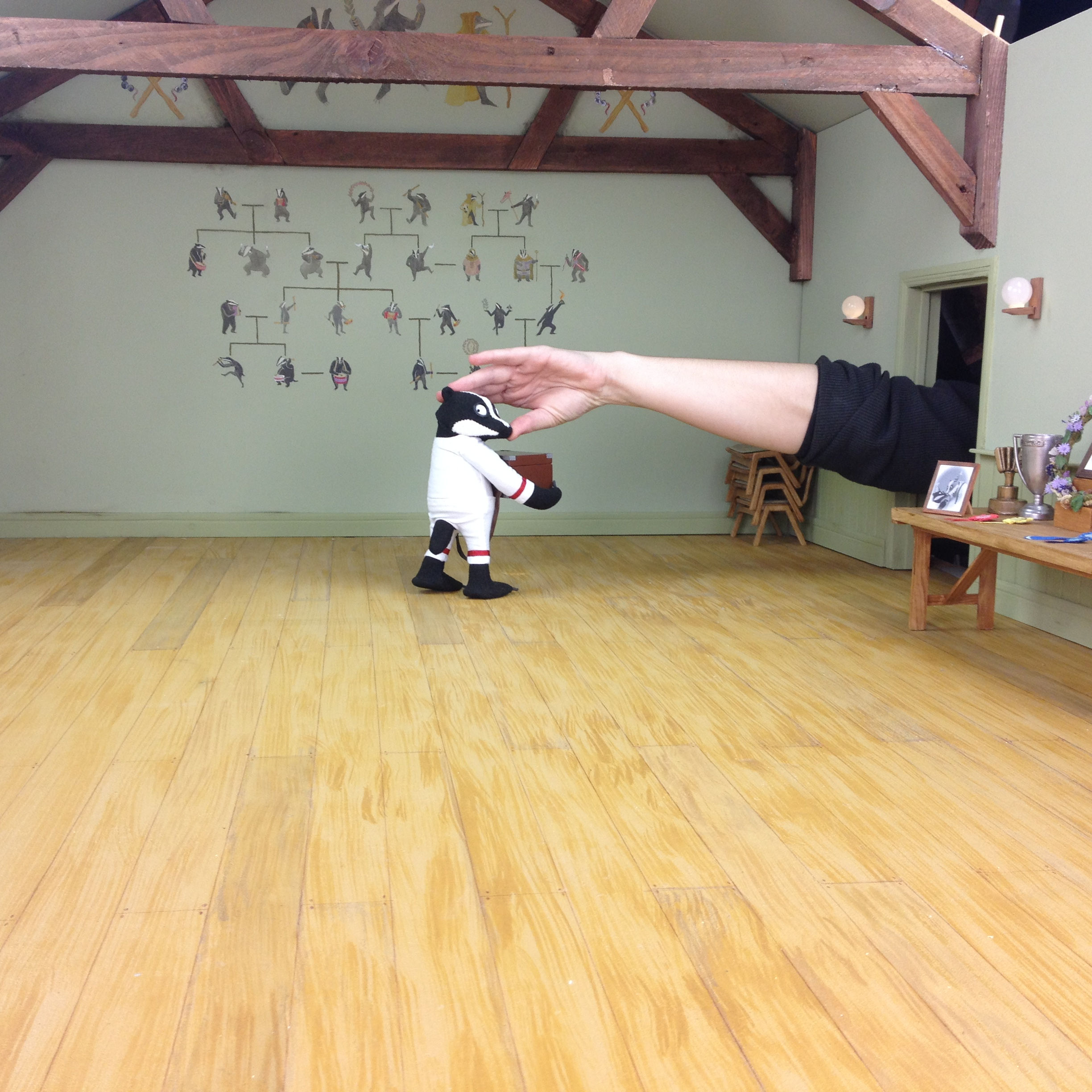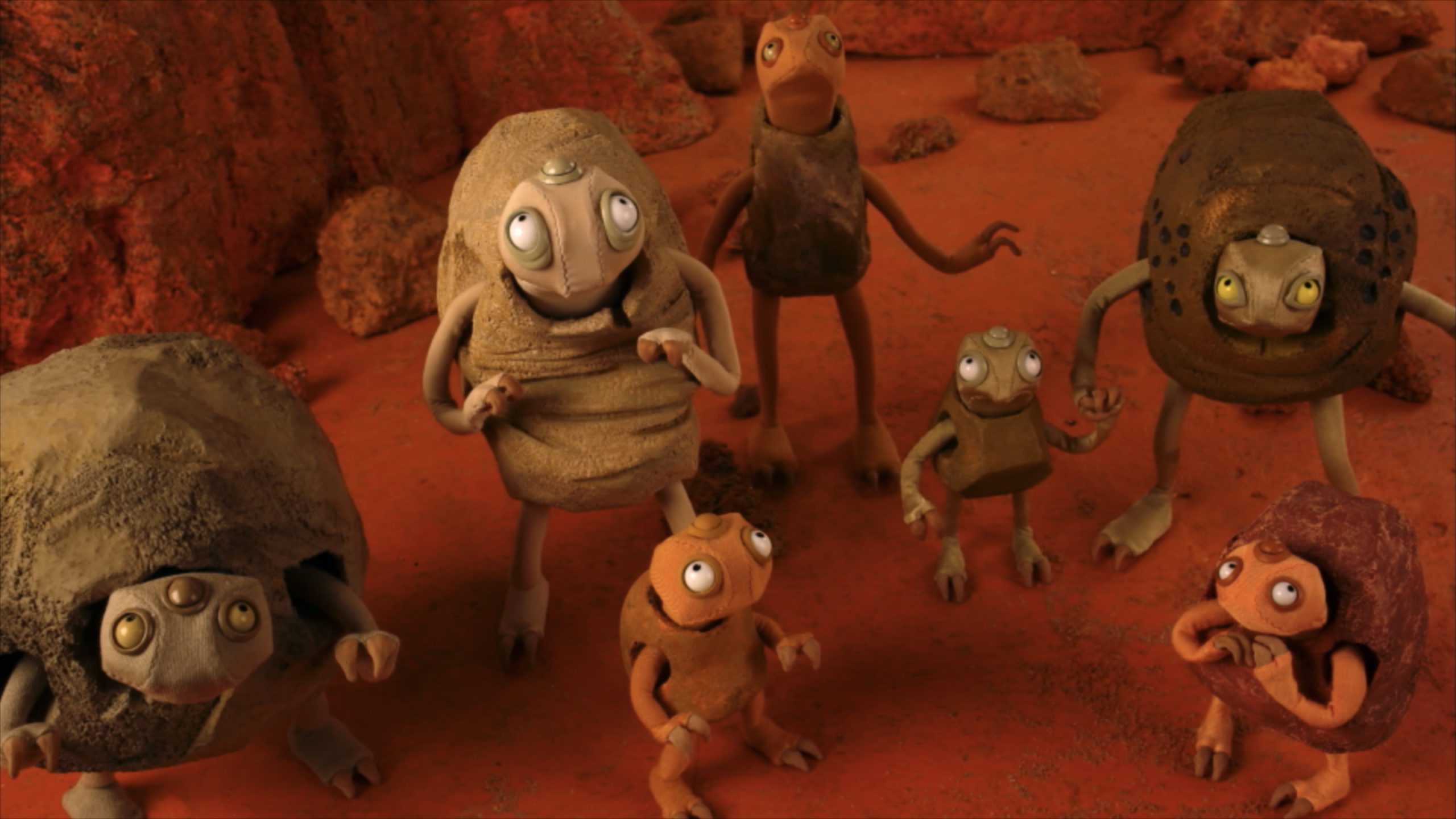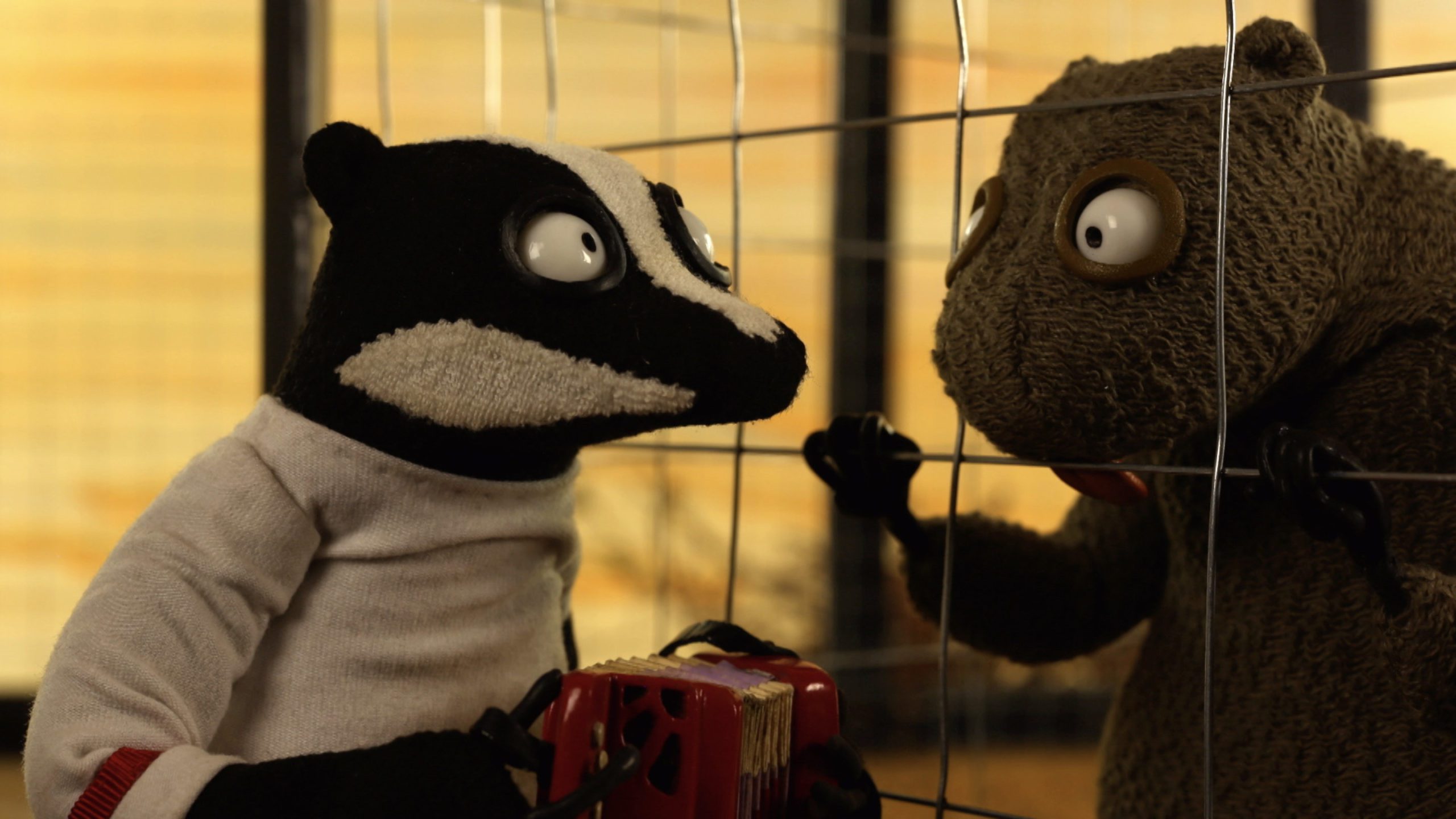 norwich – city of puppetry
"I started going to the theatre and realised just how much I missed doing the practical crafting of making puppets.  So alongside my degree I did two City and Guilds qualifications in puppet-making, and then went on to do my MA in animation at Norwich Art School.  
"After my studies finished I went to work for a well-established, rather idiosyncratic art shop called Tiranti's.  It's been around since 1895 and supplies everything you'd need to be a sculptor.  It also seemed to be a hot-bed for people connected to or wanting to move to Folkestone.  I worked with Rhian Hancox who has gone on to manage the Sacconi Festival, and Adam Hynes, an amazing sculptor who, amongst other things, fabricated Siren, the giant horn on the East Cliff by Marc Schmitz and Dolgor Ser-Od."
discovering folkestone
"These friends of mine had connections with the town: the Hynes family moved here, and Rhian's husband Ben is the lead violinist of the Sacconi Quartet, and grew up not far from Folkestone.  My partner and I first came down in 2012 to visit Adam and Jessica and it was a cold and rainy weekend in February.  As soon as we arrived I had a really strong feeling of belonging here, I felt a real sense of calm and could really live in Folkestone."
Belonging to folkestone
"I can remember walking around the town on our first visit.  We went into Rennies on The Old High Street and I started talking to Paul there.  It wasn't an awkward small-talk conversation, we got stuck straight in to talking about important things!  This wasn't the one thing that convinced us to move here, but it cemented the feeling of belonging to the town. So we moved. 
"We rented a house with a fantastic ground-floor garage space which was where I started filming 'Squirrel Island'.  Since then, we found a place which works well for both of us. My partner Craig Gell is a sound artist and composer, he composes the music for my films so it's very handy having his studio two floors up from mine. I have to say, when I first moved down here I had thought it would be easy to be a hermit!  Animation is quite a lonely job, and you can find yourself immersed in work and ignoring the world around you.  But, it's actually been the opposite.  I've since made 'Quarantine' here too." 
an incredible artistic community
"It's really incredible working somewhere where you're among lots and lots of other practicing artists, of all mediums.  Also, we're not just working around other artists, but living within a community that is that.  It's incredibly welcoming and non-judgmental, and supportive too. I think that helps create a good environment to work in and opens you up to practices you wouldn't have thought about before.  People here tend to have a bit more time and space, and it makes collaboration possible.  Far more so than I've experienced anywhere else.
"It's exciting to meet lots of great young artists too. Mock Duck is the only stop-motion studio in the local area, so during production I open up my studio to work experience and internships, and meet the next generation of makers and animators. And the best bit about that is it's a free-flow exchange of information and skills. If you choose to be part of the community, you give back to it, but it also gives to you in return. It's a really special feeling. I hadn't experienced anything like that before, and I think we work better for it."
Future projects
"I've just completed my next film which is called 'Red Rover' and is a stop-motion animation, sci-fi action film about colonialism on Mars.   It's been supported by the BFI Network.   I started writing and researching it in October 2018 and got loads of books out of Folkestone library.  I read a lot of short stories, speculative fiction about Mars, like Ray Bradbury's The Martian Chronicles and some of  C.S Lewis's sci-fi.   The one that was really informative was Kim Stanley Robinson's Red Mars; it was really believable, terrifyingly so actually.  And if you think about what Elon Musk is doing, this colonialism is inevitable and it poses some serious ethical questions."
Fanplastic Folkestone
"I'd been commissioned to make a film called 'Polymer' which was a monster movie about plastic sea pollution for the Salt Festival in 2016.  From that I'd gone to an artists talk with Diane Dever from Folkestone Fringe.  The artist was talking about machines that would shred plastic bottles, and other plastics, and you could create things from those pieces.  I remember meeting Diane's eyes over the room and so Fanplastic Folkestone was born.  We had a container on the Harbour Arm for the 2017 Folkestone Triennial.  I worked with local engineering students from East Kent College to create the machine, and now the Fringe is looking for funding to continue this work. 
"It's opportunities like these that happen in Folkestone.  Being part of this community has enabled me to get involved in lots of different projects, and I love working here."
Photo credit: Astrid Goldsmith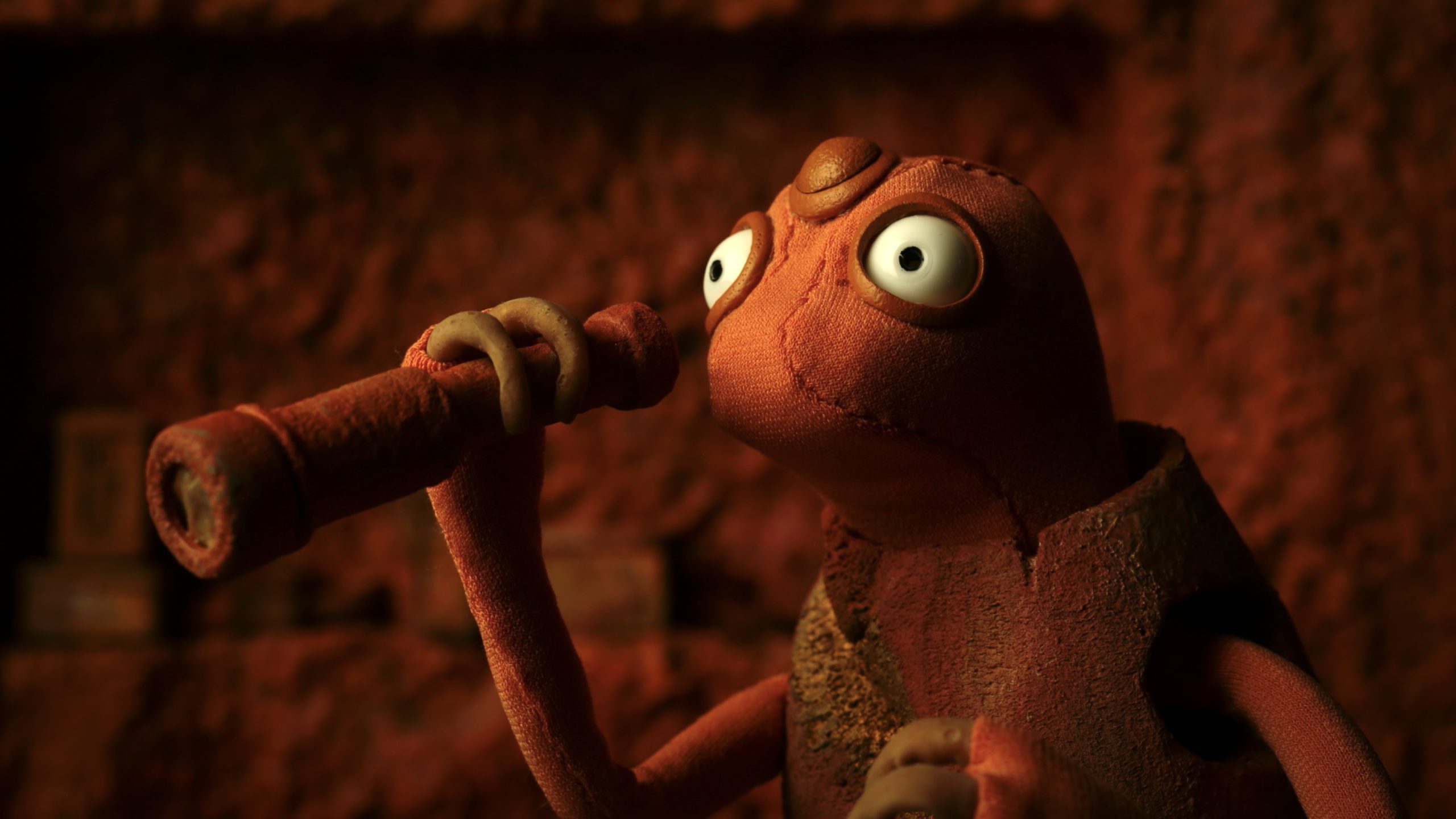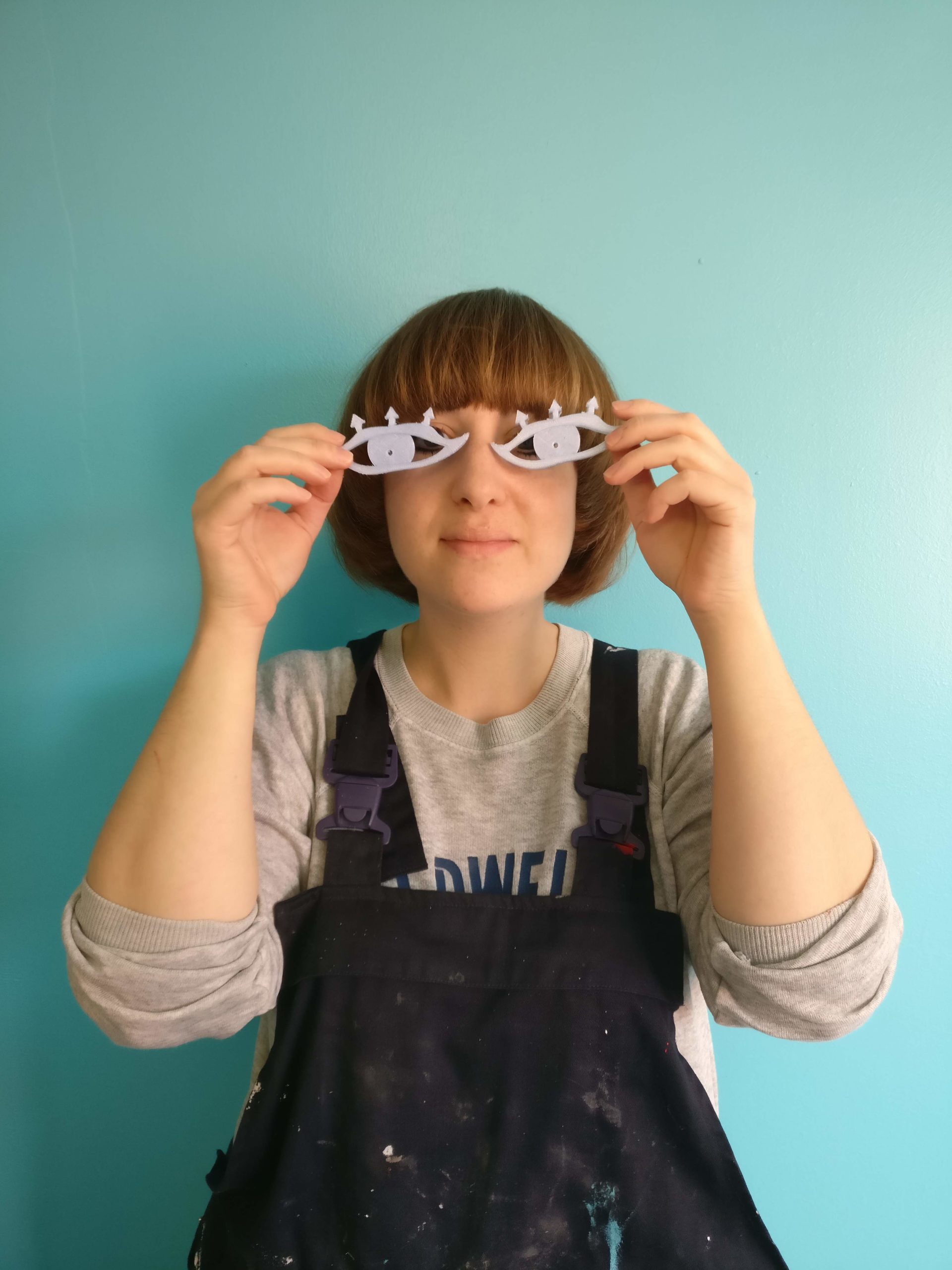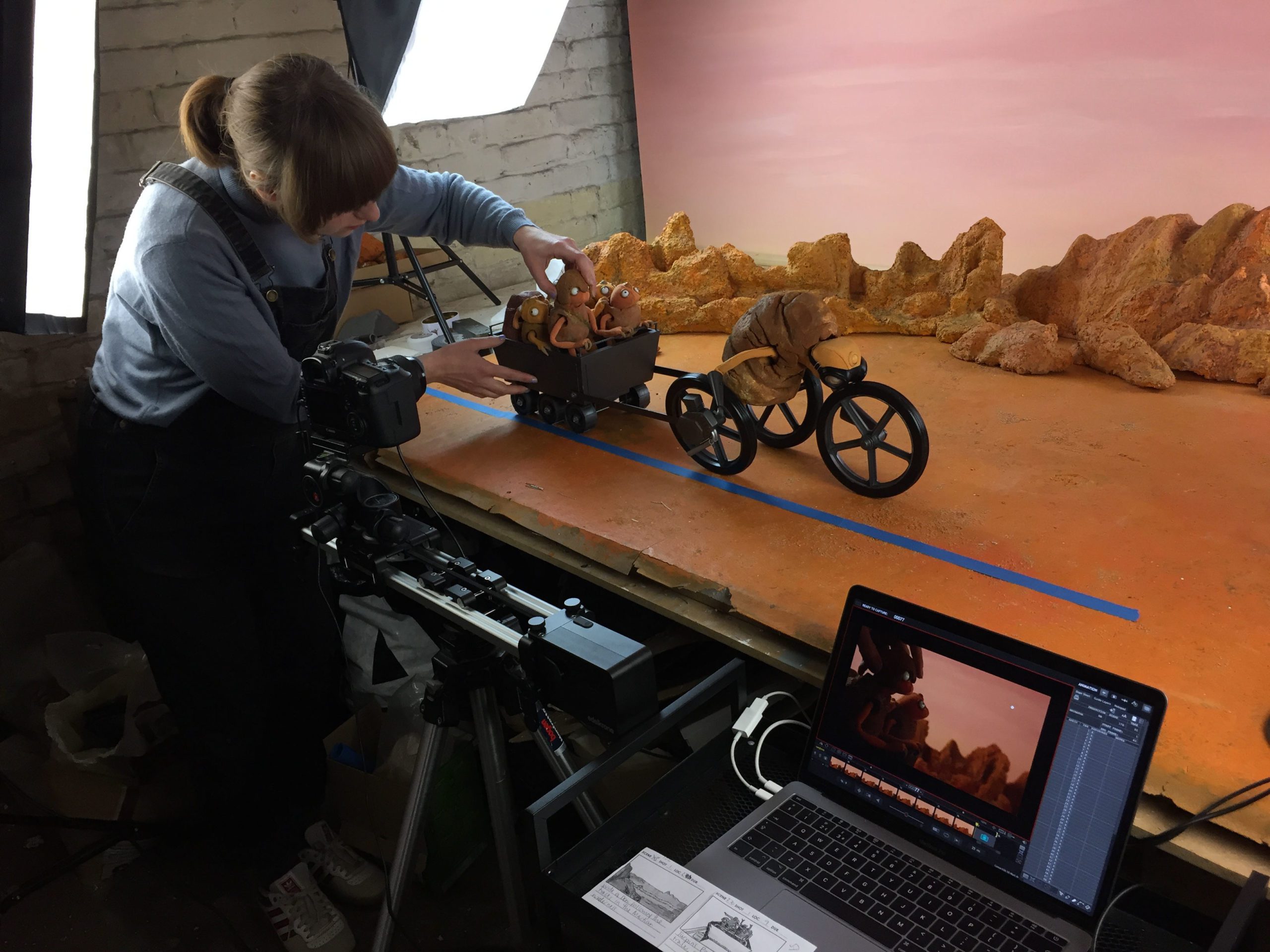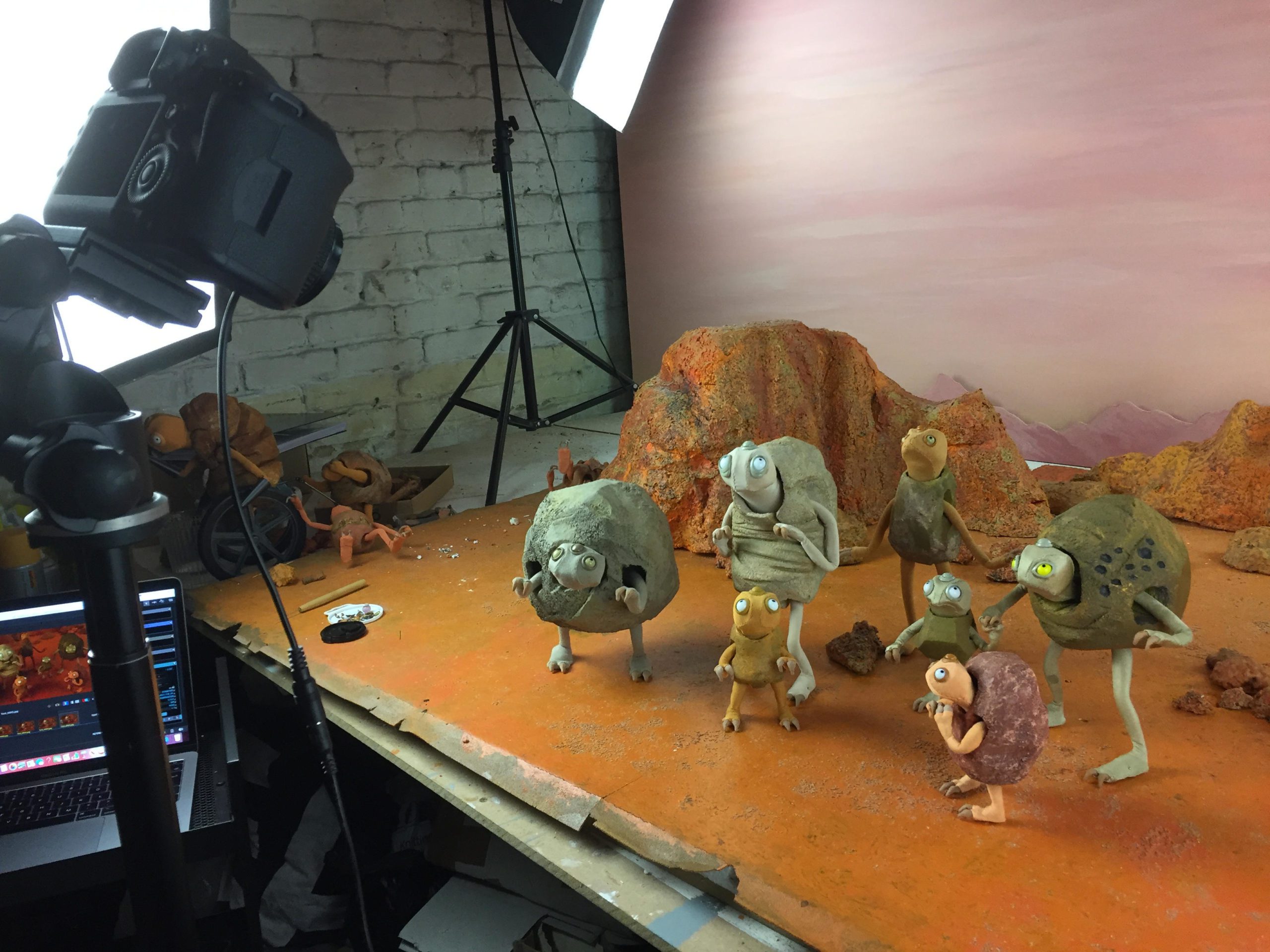 discover more about folkestone below