Find Your Zen – Yoga In Folkestone
There are some stunning places to practice yoga in Folkestone.  Situated by the sea, you can Salute the Sun on Sunny Sands, be grounded in Tree Pose on the East Cliff or do Downward Dog along The Leas.  Folkelife met with four yogis to find out why practicing yoga outdoors can improve your connection with nature.
@beehartyoga
"I grew up in Folkestone and have family who've always wanted to get me into Yoga.  I didn't really appreciate it until after I'd spent some time travelling around the world.  When you get back to Folkestone you realise what we have here.  I studied to teach yoga in India, at the foot of the Himalayas.  Yoga makes me feel better than I ever have.  It's more than just exercise.  It's a mindful experience.  Connecting to nature when practicing yoga helps you connect to your highest self.  There are so many amazing places to practice yoga in Folkestone.  
"I don't necessarily teach in all these places, but I love the grassy spot at the top of Capel Hill that overlooks the whole of Folkestone.  There's usually no one else there.  I run a class at the end of The Leas near The Grand Hotel.  There's a wide patch of grass there, and again, it's usually quiet.  There's lots of fresh oxygen there which aids breathing.  It's endorphin-boosting, invigorating and great for mind and body."
Sunny Sands Beach
"It's great practicing yoga on the beach as the sun rises.  I love to do that and then go in for a dip afterwards.  Another good place is on the East Cliff near the Yellow Horn made by Marc Schmitz and Dolger Ser-Od for the 2017 Folkestone Triennial.  A little further up from there is a Martello Tower which has a concrete slab next to it.  It's the roof of the Coastwatch station.  That's another fantastic place to go when the sun is just rising, and you can still see the moon.  Practicing Tree Pose here is wonderful, although, not when it's windy!"
"I love the network of creative people in Folkestone.  There are so many people here doing positive things, and it's wonderful to be a part of that.  I have classes I run, and private clients too.  I'm training to be an osteopath, which fits in with the yogic way of life.  Folkestone has a network of people sharing and collaborating, and that approach to wellness just benefits the town."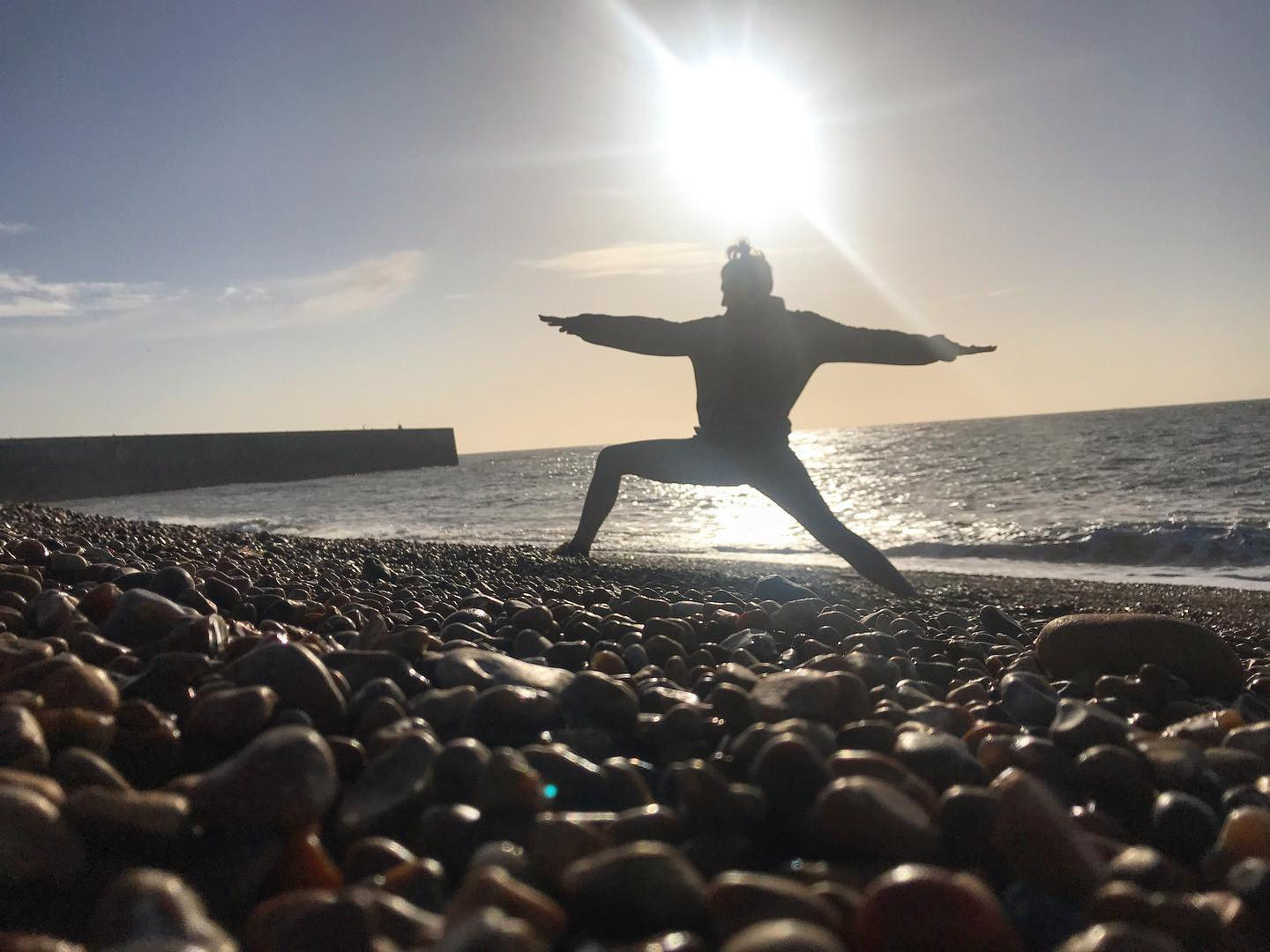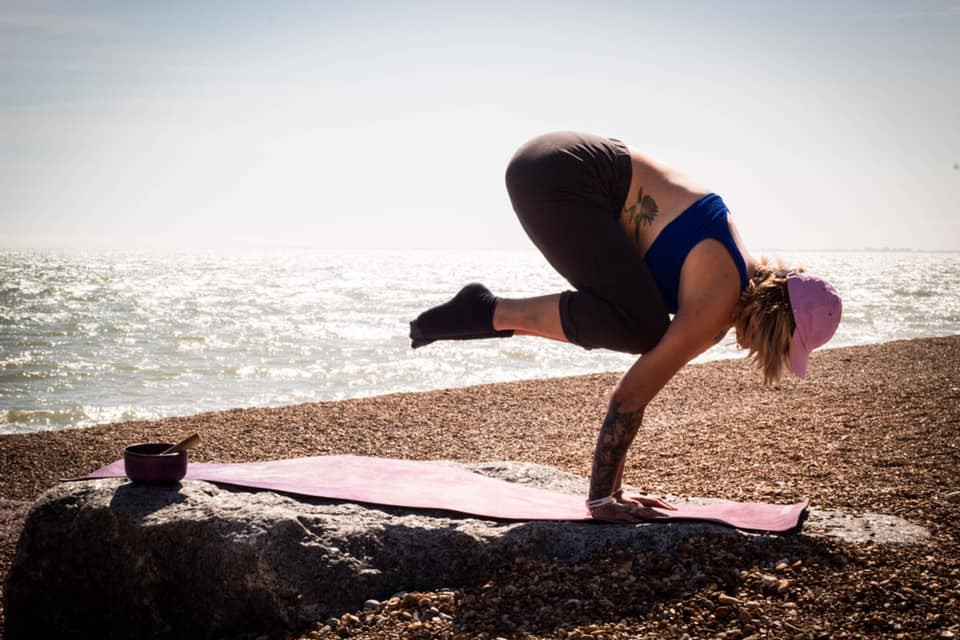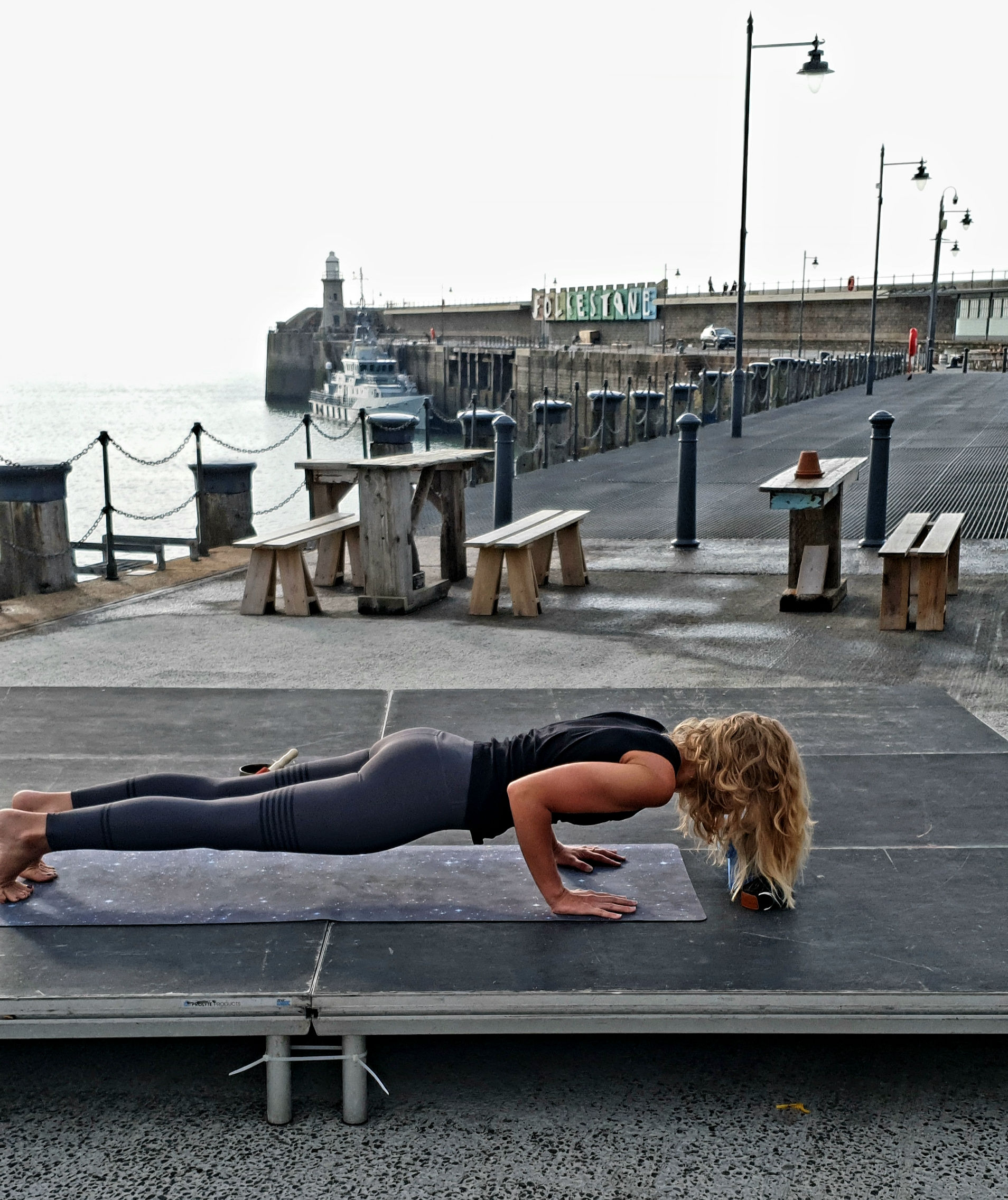 Fulfilling Living
April Welsh is a marine scientist by day, and a yogi at all other times running her well-being business – Fulfilling Living.  She believes that yoga is a lifestyle open to everyone and loves seeing her class with a range of ages, sizes and abilities.  Her idea of running yoga classes on the Harbour Arm, collaborating with Dr Legumes for a meal afterwards went down a storm.
"I grew up in Dymchurch and after travelling and working in a few other places, I moved back to Folkestone. I've seen it develop into the amazing place it is now, and with my love for yoga and the ocean it's such a fantastic location to practice.  When I started to teach I had this idea to collaborate with a restaurant and do a joint venture.  Dr Legumes were the perfect fit because of their ethos of healthy living and eating sustainably. My diet is plant-based, so their passion for the dishes they create is just amazing. We soon spoke and were really interested in working with each other. 
"The Harbour Arm team made it happen, they were really up for us doing something.  So, in the area where the band usually plays in the afternoons and evenings, on a Sunday morning from 8am, you would find me teaching the class. Afterwards, everyone would feel super relaxed and we'd go to Dr Legumes where they would bring everything together with some amazing dishes."
Dr Legumes serve breakfast
"Lee and Jim from Dr Legumes are great at explaining what you're eating.  They design the meals to connect with the body, and the seasons, and you're really growing in what you eat as well as from the yoga we practice.  If the weather isn't on our side, then we decamp to Customs House."
Vibha Yoga
Vicki's Jago runs Vibha Yoga on Tontine Street.  She's originally from Yorkshire and starting practicing yoga for her Duke of Edinburgh Award when she was 14.  Vicki's been living in Folkestone since 2006, and started teaching yoga 4 years ago.
"Folkestone has always been beautiful, but the regeneration has made such a difference.  I wanted to be a part of the place I live, and so it was important that my work was based near to my home.  I have a studio on Tontine Street, near the harbour, where I practice yoga, pregnancy yoga, and seated yoga for anyone with mobility issues. Since the virus hit, I've changed the classes to online, and outdoors." 
binding the community together
"Yoga comes from the root word 'yoke' which means to bind together.  In our normal lives, we can be doing so many things, where are bodies are going one way and our minds the other.  It can make you feel quite scattered.  So in yoga we try to bring all the parts of our experience together in one place, in this present moment.  And the way we do that is to breathe.   The thing about yoga is it's so inclusive, there's nobody who couldn't do some element of yoga.   There are also so many benefits, depending on what you want to get out of it. 
"You can increase mobility, you can improve your breathing which could benefit you physically and/or mentally through the mindfulness aspect of the practice.  I had a really keen cyclist come to see me, he was in his 50s, and through improving his breathing, he's been able to increase his speed.  There are lots of little benefits that you don't think of, but bringing people together in one space is so important.  It's also a subject that you can never exhaust, I'm still learning and developing my awareness."
journey of self, through the self
"During the pandemic, I've been taking classes of 6 people on the East Cliff.  It's wonderful to be outdoors as you become one with the elements.  It changes the focus of your mindset from being inside the studio.  Within yoga philosophy we're always trying to understand that there is more to us than just our body, and when you are in the fresh air, it's easy to connect with the environment.  Your consciousness expands to the space around you, and we have such beautiful spaces to work with. 
"I love being on Tontine Street as it really feels as though you're part of the action, being in the heart of the creative part of town."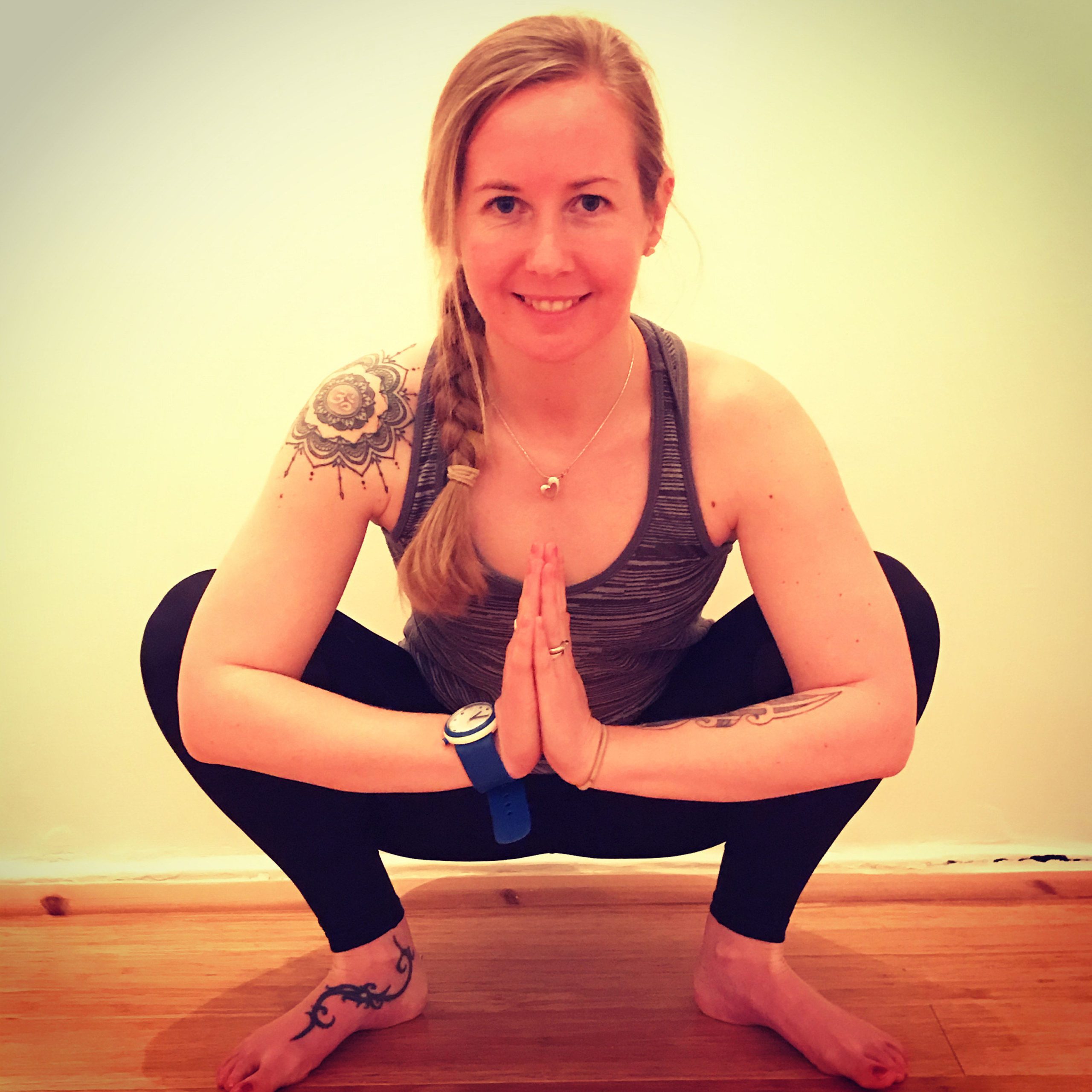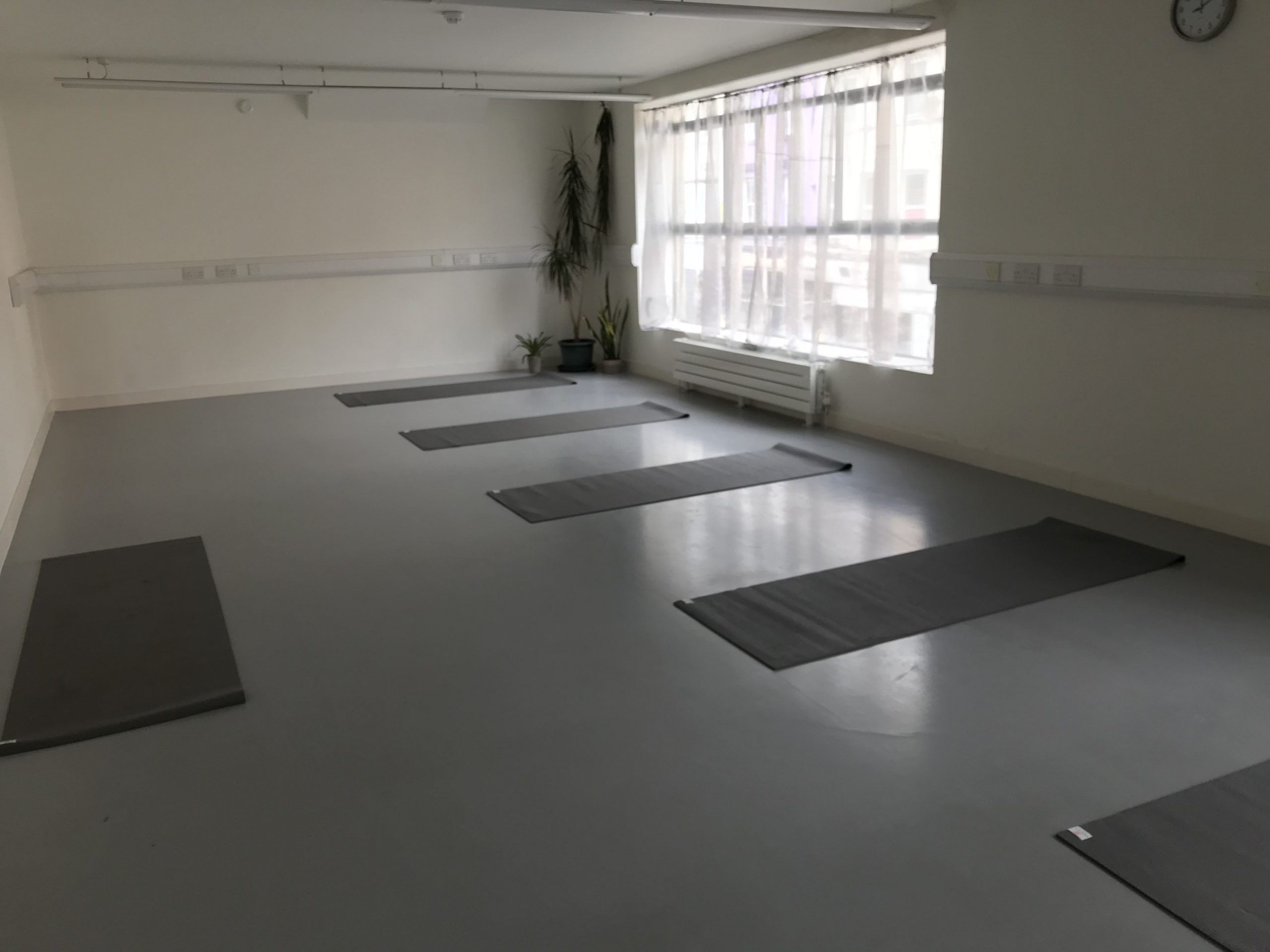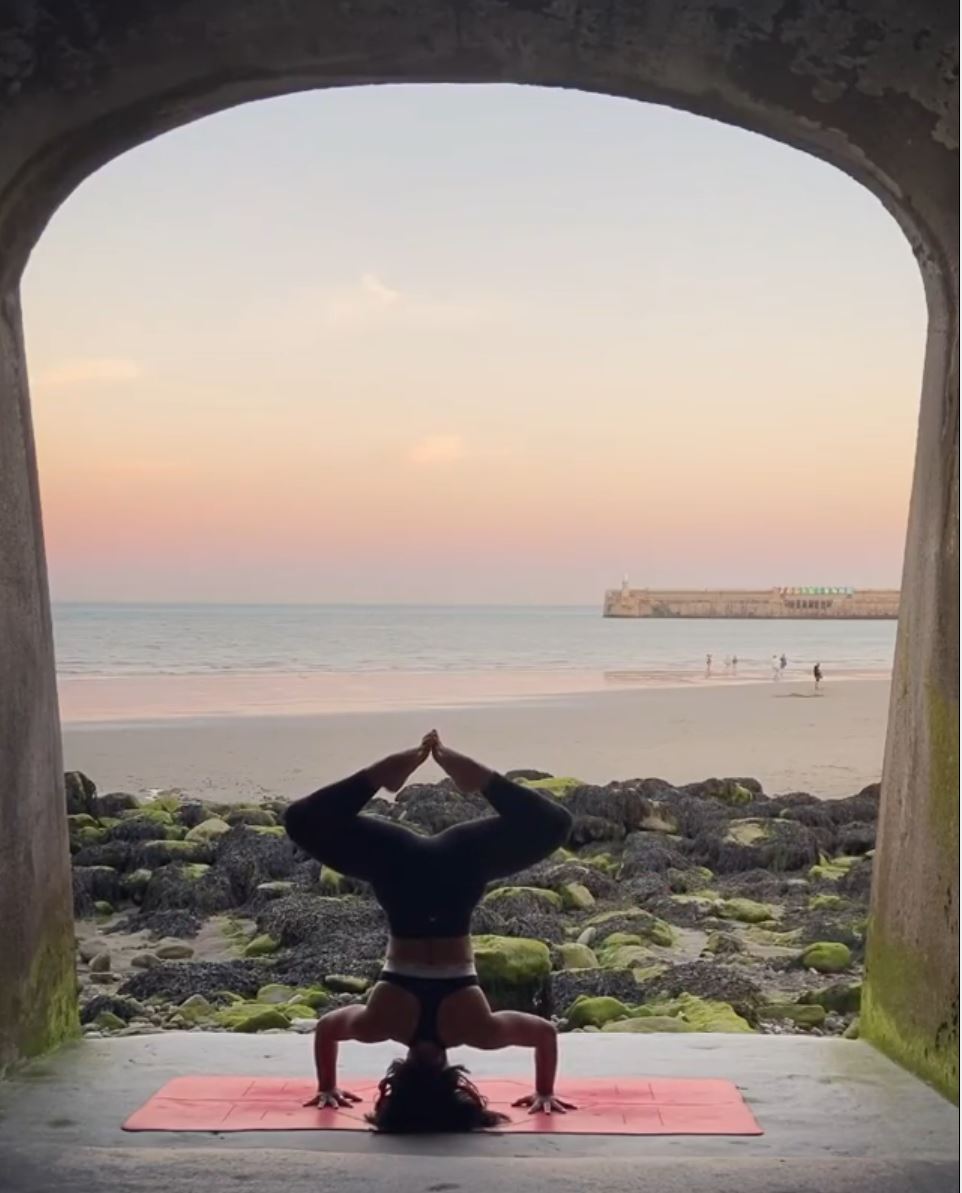 Anita Chungbang Personal Practice
"For the past couple of years, my life seemed like an endless routine of work and not much else.  My mental health suffered with anxiety and my well-being began to deteriorate.  In the midst of all the chaos I found yoga.
"I started practicing yoga with few asana – the physical practice of yoga poses, and meditation. I have a lower back injury which stopped my avid gym visits, but I needed an alternative way to keeping fit.  The yoga aided my recovery, and my practice became consistent.  Slowly, I started exploring the mindfulness aspect of yoga.  One day, it seemed like all of a sudden, my curiosity lead my mind to become yoga teacher; not to teach others but to learn more and teach myself.  Since then, yoga has not only help me change me aesthetically, but also made me more sympathetic, emotionally and mentally strong. Something I never expected."
Yoga In Folkestone
"Yoga is my lifestyle now that my body demands it. I am lucky to live in Folkestone where there are ample outdoor locations to choose from. I usually practice yoga on the beach or in quiet countryside spaces.  Personally, I prefer practicing outside as it adds an element of being present or at one with nature. The location can help me become creative with my flow and feel grounded.
"I can say that it has really change me as a person. I have learnt a lot from yoga and will forever be a student in yoga."
discover more about folkestone below