Burrito Buoy – Fresh, Full, Fantastic Food
Matthew Carp has traveled the world, and brought his homemade, handmade burritos and quesadillas to Folkestone's Harbour Arm.  With an emphasis on fresh, fast food, Matthew and his partner Sammy have been serving here since August 2021.  They've moved from their bright hut on the Arm to a bright container on Harbourside.  With seating inside they can serve through the winter. Matthew spoke to Folkelife about his journey to Folkestone.
"I'm originally from the West coast of America, but have spent time in various places; Ireland, England, the Medway towns and now Folkestone.  My accent gives me away.  My working life has had a similar, varied journey from starting out as a chef, moving into the fashion industry and tailoring, selling mid-century antiques and back to food."
passion for food
"I always wanted to be a chef.  My passion for food has been there since my earliest developmental stage, I think!  Plus being a chef is a very transferable skill.  I have been able to travel and work because of what I can do.  As for burritos, I grew up on the West Coast of the USA and it's a food you get a lot of.  It's very diverse, with many flavour profiles, so it's quite complex.  My aunt is Hispanic so there's a cultural thread running through my family, and this is our staple food. 
"In the UK in particular, there isn't a very good representation of what this food is. My partner Sammy suggested that as I cook this a lot at home, why not make a business of it.  Our idea has grown to make this business something that we both want to be a part of.  It was a leap of faith in starting it, but people have come along with us and supported us which has been great.
"Burritos and quesadillas are complex in their flavours but also incredibly accommodating when it comes to dietary requirements.  Everything is easily adaptable to a vegetarian, vegan and gluten-free product without compromising on any of those flavours."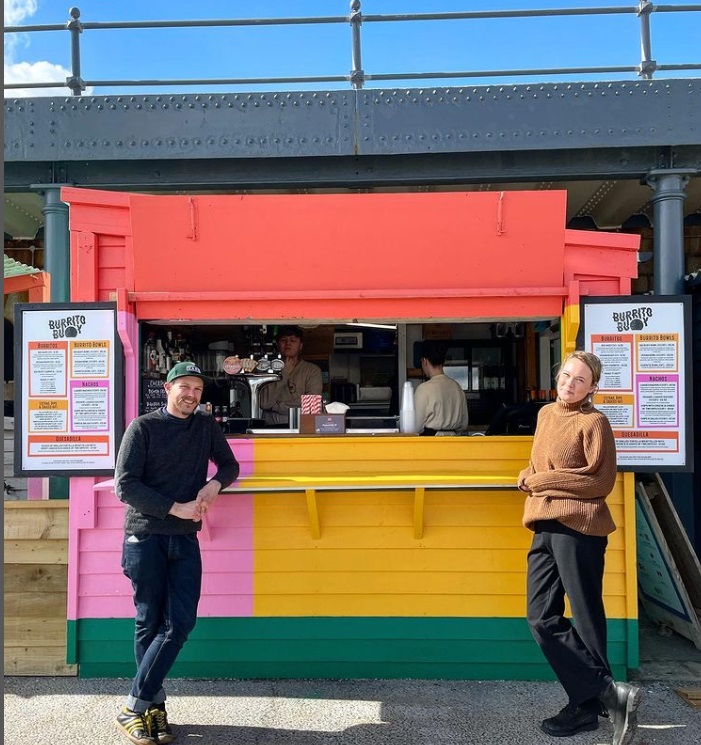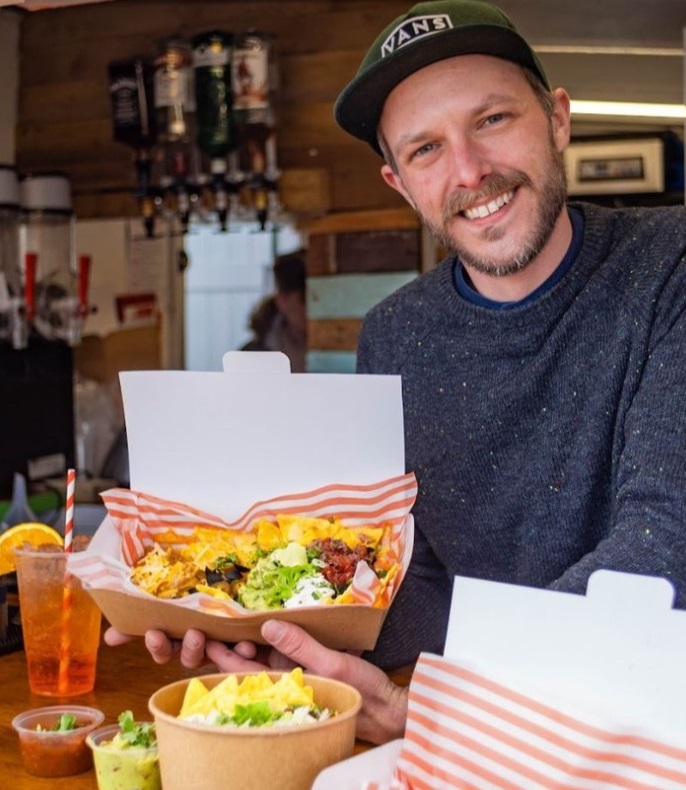 we belong here
"I came to Folkestone over 10 years ago, before it had begun its transformation.  I can honestly say, I thought I didn't need to come back!  However, a friend of mine was down here and I came to help him with some work on his house.  We came down to the Harbour Arm for a beer and I needed to bring Sammy to show her what it had become.  We both came down a few weeks later and walked the length of the Arm.  As we got to the Lighthouse we decided that this was where we needed to be.  So, packed up, sold up and moved down here 2 years later. 
"It wasn't an overly sunny day, in fact, it could have been quite windy, but that wasn't an issue.  When you can have a 360° perspective on your surroundings, as we could from the Lighthouse, it gave us that push we needed.  You can see where history started here and we were thinking about the next stages of our lives; it was time to make a change. 
"There was one crucial conversation I remember having with Mark from Sole Kitchen.  I didn't know him then, but I'd got a glass of wine and a lager from him and asked 'Is it always like this?'  His answer: 'You've picked a good day, but it can be as good as this if you want it to be…'  He told us a bit of his story and his inspiration and that was what we needed to hear."
making the move
"I think that if you're going to move somewhere you should always visit in the winter.  You need to see if you like it at the greyest, rainy time of year.  Folkestone always seems to have something to offer, regardless of what time of year it is.  All the work that's been going on creatively gave us hope that this is a really exciting place to grow into.   Diane and Denise Dever invited us to the Arm to trade in August 2021 and I think that we really do belong here."
Discover more about folkestone below