Festive Marketplace – Homeware
Folkestone Harbour Arm opens its Festive Marketplace on 19th November 2022 at 11am.  Running every weekend until Christmas with two late night shopping sessions on Thursday 1st and 15th December plus shopping on 23rd and 24th December there's something for everyone at the marketplace.  Here's a brief rundown of some of the homeware traders.
gaia homeware
Alex and co-founder Mum run Gaia Homeware.  It was born during Lockdown when the appeal for creating beautiful pieces of tableware and furniture from pieces of driftwood and off-cuts won over working in retail.  "It's that age-old story of making something that a friend says 'ooh, you could sell that' which turned into this and our shop in Westerham in North Kent.  During the first lockdown I made a console table from a piece of driftwood I'd found on a holiday in Scotland (which had sat in the shed for way too long!) and my friends said to sell it.  I was getting 40 to 50 orders a month.  Trying to make and ship them around the world – yes, to America, Australia, everywhere – was just too much with a day job as well.  So October 2021 I quit my job in retail and here we are!
"We came down to Folkestone to see about setting up in one of the huts here and the vibe just suits us down to the ground.  We've been here all of the summer and I feel that our brand has really found its home. We're about being eco and sustainable and being by the sea adds a relaxed nature to what we're doing.  Our refill shop will also be open during the Festive Marketplace.  The Harbour is promoting local and creative businesses and we're trying to be as local as possible."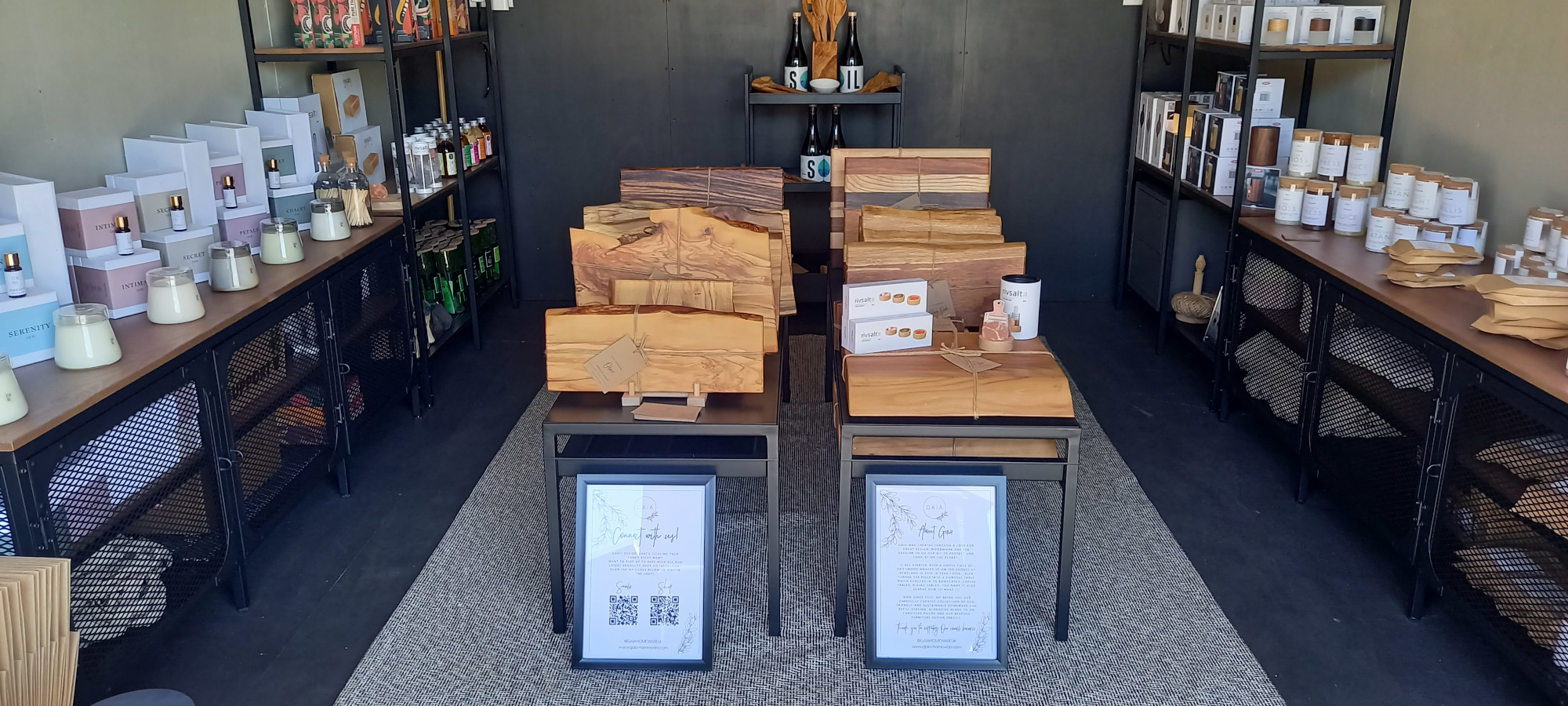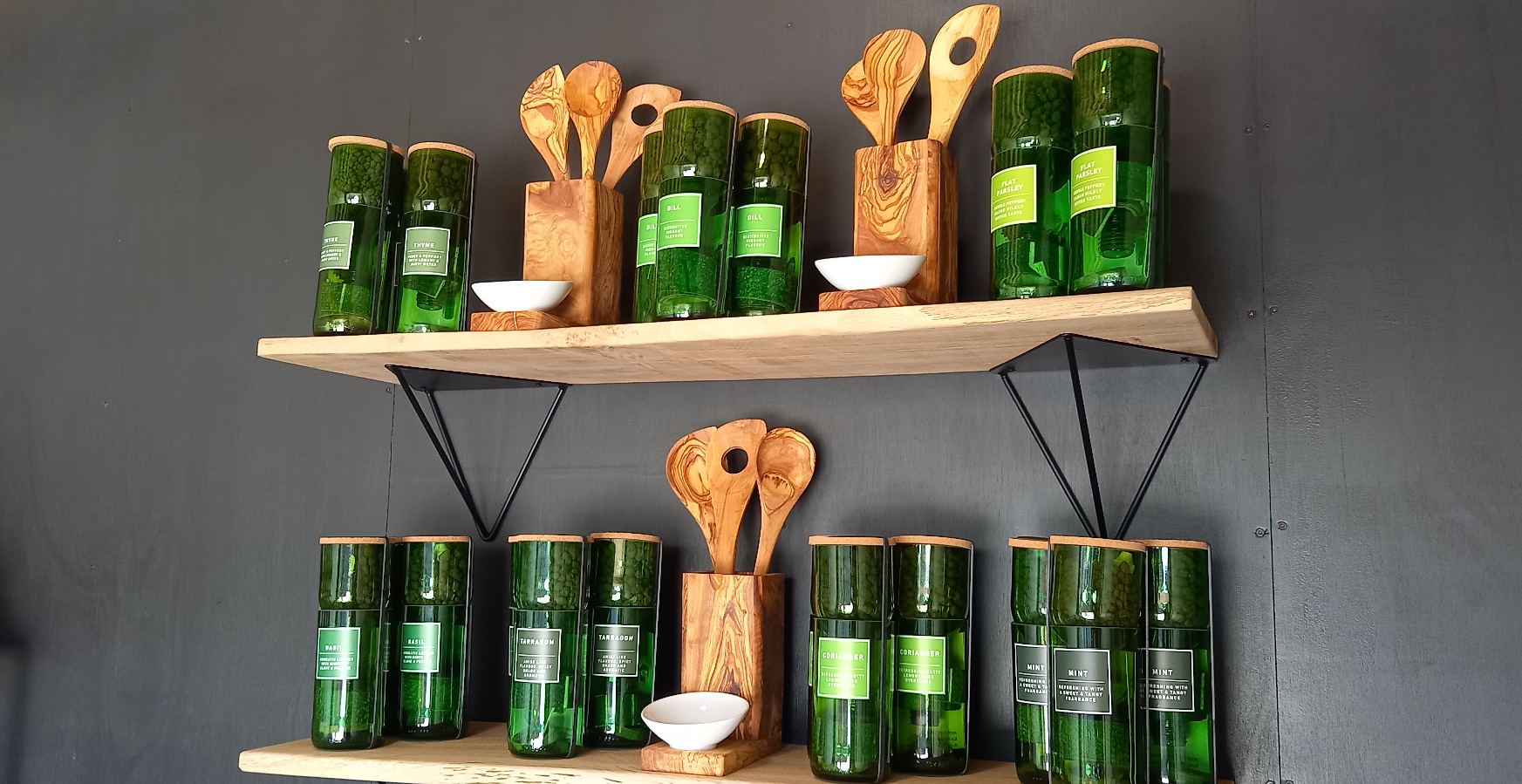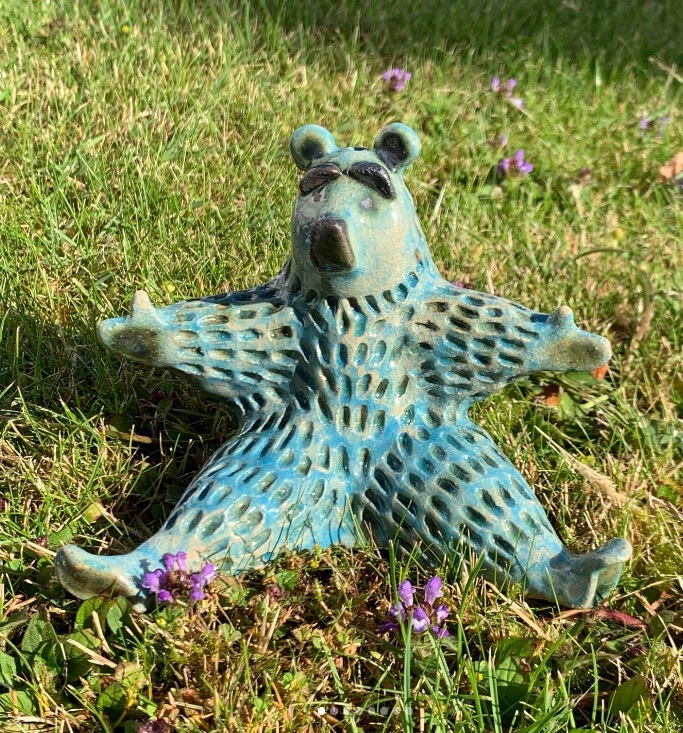 ed's Stuff
Etiene and David are Ed's Stuff and they share the work of designing, creating and marketing their products in this new business.  Everything that they create is made in the UK.  It's yet another creative business that has grown from Covid lockdowns.  The familiar story of people finding a way to do what they love for a living.  All the artwork is created by the two.
"We don't want to take ourselves too seriously and bring some humour to the work we do.  This is our first year of business and so we're on a journey to discover the best place for us.  We love Folkestone and it feels like we're at home here. 
"Our plates and other ceramics are made by 8 ladies in Staffordshire.  I like to think we've chosen the right size mug – it's 440ml – so you know you'll get a decent sized cup of tea.   Our tiles and broaches are made by us.  We've been going to Adult Education pottery classes to experiment with porcelain and black clay and so on."
porcelain christmas baubles
"Our porcelain Christmas baubles are ready complete with their velvet ribbon.  There are some cards and badges that have phrases like 'you can pull my cracker!' just for a bit of fun!  One of our best sellers is a tote bag that says 'Hell hath no fury like a slightly inconvenienced gay'.  The tote bags have two handles so you can decide for yourself if you want it to be an over shoulder or hand bag. 
"We have a line of original items that we make and I think that we will focus on those in the future.  I really enjoy doing markets and meeting our customers.  You get to see exactly what they like and their reactions to our work.  Folkestone is such a healthy mix of people.  There are lots of visitors; people make an effort to come here and enjoy the feel that the town has."
My Pottery Shed
Deryl Gillam Jones has been a regular on the Station market for the past 3 years.  Starting during the Covid times he's built up a base of loyal customers who come to buy a vase or dish.
"It's wonderful to be appreciated for creating what I do.  Let's face it, if I didn't sell my pots I'd be running out of space at home!  But it's been enlightening to find so many people liking my pots. I also love the camaraderie between the traders down here, they're really fun.  It's not just a regular market, it's an artisan market.  Everyone here is creative; we all have that in common.  
"I make what I call 'ordinary pots' but then it's great to see people appreciate the more adventurous things I make.  It's also good to be challenged to make different items to show what can be done with a bit of clay.  
"This year I'm sharing the hut with Helen Sharp Jewellery.  I think we'll be really complementary to each other's wares.  When you visit, you'll find one or both of us there and we can talk the hind legs off a donkey.  It's really that we're both so passionate about what we do and create, give us a moment and we'll tell you all about what we do."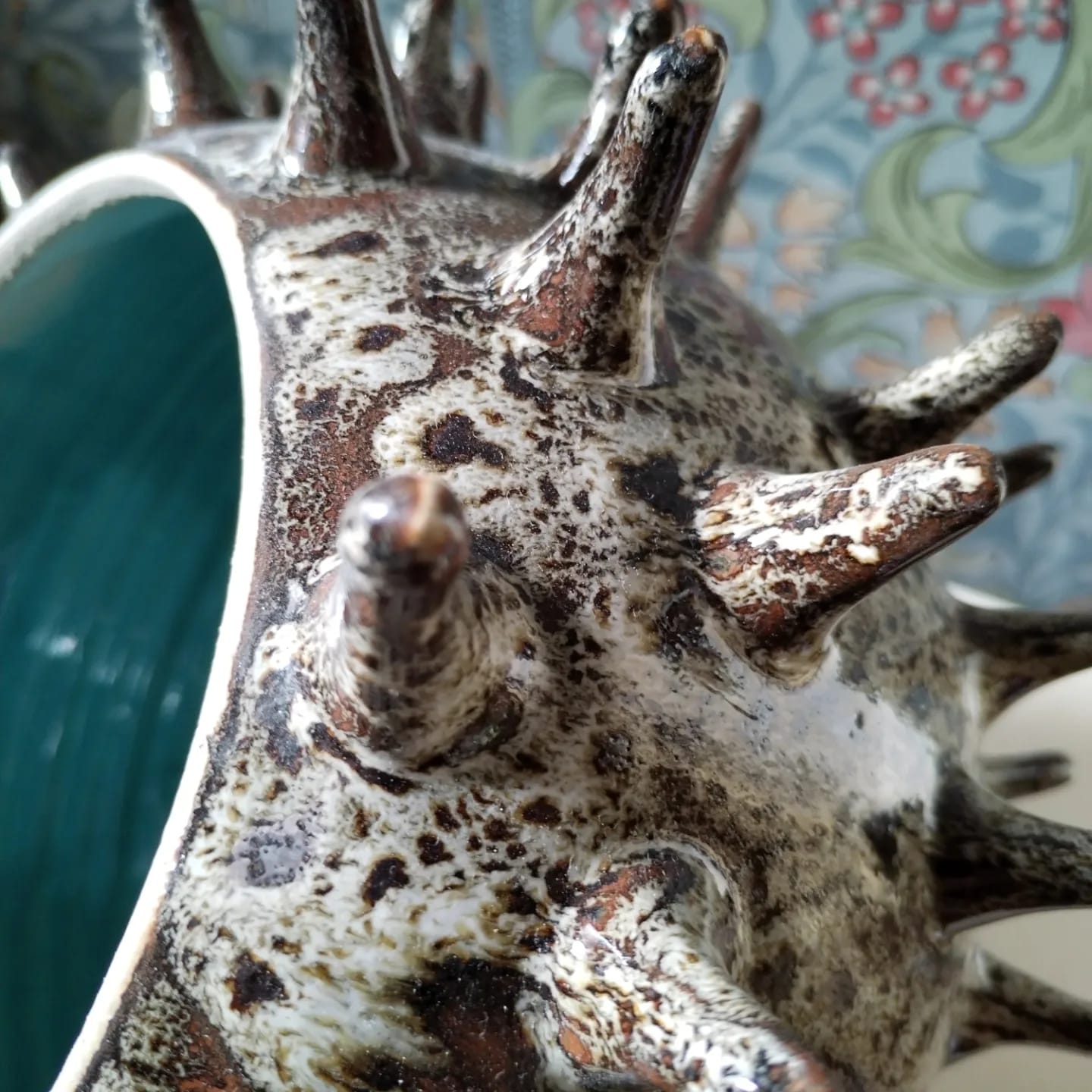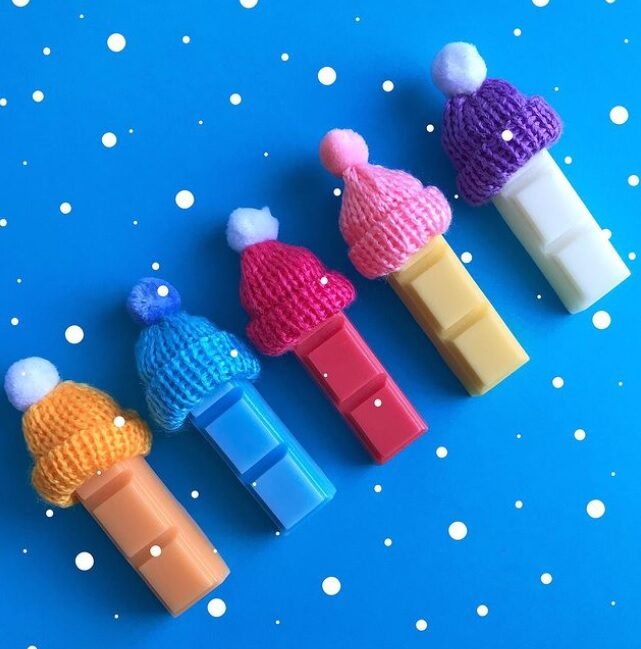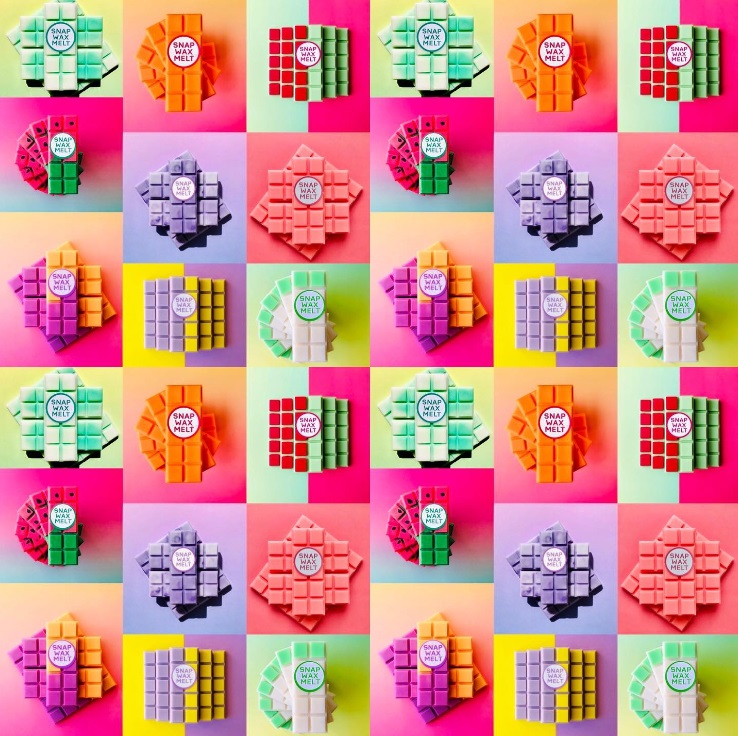 the creative cabin
Ben Braudy and Cally Brown are sharing the Creative Cabin at the Festive Marketplace.  Ben's artwork is available and you'll find more about Cally's jewellery in Festive Marketplace – Accessories and Clothing.
"I'm Ben Braudy, and I'm an artist born and raised in Folkestone.  Both Cally and I have had market stalls on the platform during the summers and so decided last year to have a hut for the first Festive Marketplace.  It was great, we had a really good time.  The place was consistently bustling last year and many visitors made the effort to come down especially for the market.
"I've reworked some of my pictures in new colour ways and framed them for sale.  Recogising that people might be watching the pennies, I've also introduced some smaller and more achievable items so everyone who likes my work is able to buy it."
snap wax melts
Connie is the mind behind Snap Wax Melts, another regular from the Sunday market at the Harbour Arm.  With over 40 fragrances to choose from, you can make your house smell festive, fruity or floral by snapping a chunk of wax into a wax melt warmer.
"I'm from Folkestone and usually known as the mum of one or other of my children, having a presence and knowing that these huts will continue into 2023, I'm going to look for studio space to make this my job.  It's great that there's the support for local independent traders like myself.  Being in a hut it allows me to expand and bringing back some of my favourites by popular demand!"
Twisted treasure
Nathan says that if you stand still for too long he'll make a lamp out of you.  There's a fantastic collection of weird and wonderful pieces of artwork in this hut that are practical as they function as lamps as well.
"I upcycle lamps from vintage cameras, instruments and anything I can get my hands on really.  this is my first year of doing the festive marketplace and we're really excited.  We've met loads of people doing the station platform market and I am a really sociable person so I'm really looking forward to the buzz and meeting new customers and traders!"
kingsley kraft
Katie makes and sells handmade ceramic mugs and plates, trinket dishes, and little buddies.  Every item has its own character.
"I have been working for a while in air-drying clay but at the beginning of 2022 I decided to make more practical and useful items so have started to work in proper clay. A friend suggested we do the Festive Marketplace and the team are really keen to give people like me the opportunity to sell my work and meet new customers. 
"I feel there are not a lot of places in Kent that are like Folkestone – there's such a great atmosphere; the food selection is awesome and you don't find this anywhere else in the county. The fact that there's a place that's willing to give small independent creators a platform to sell is really exciting and I'm so pleased I'm a part of it."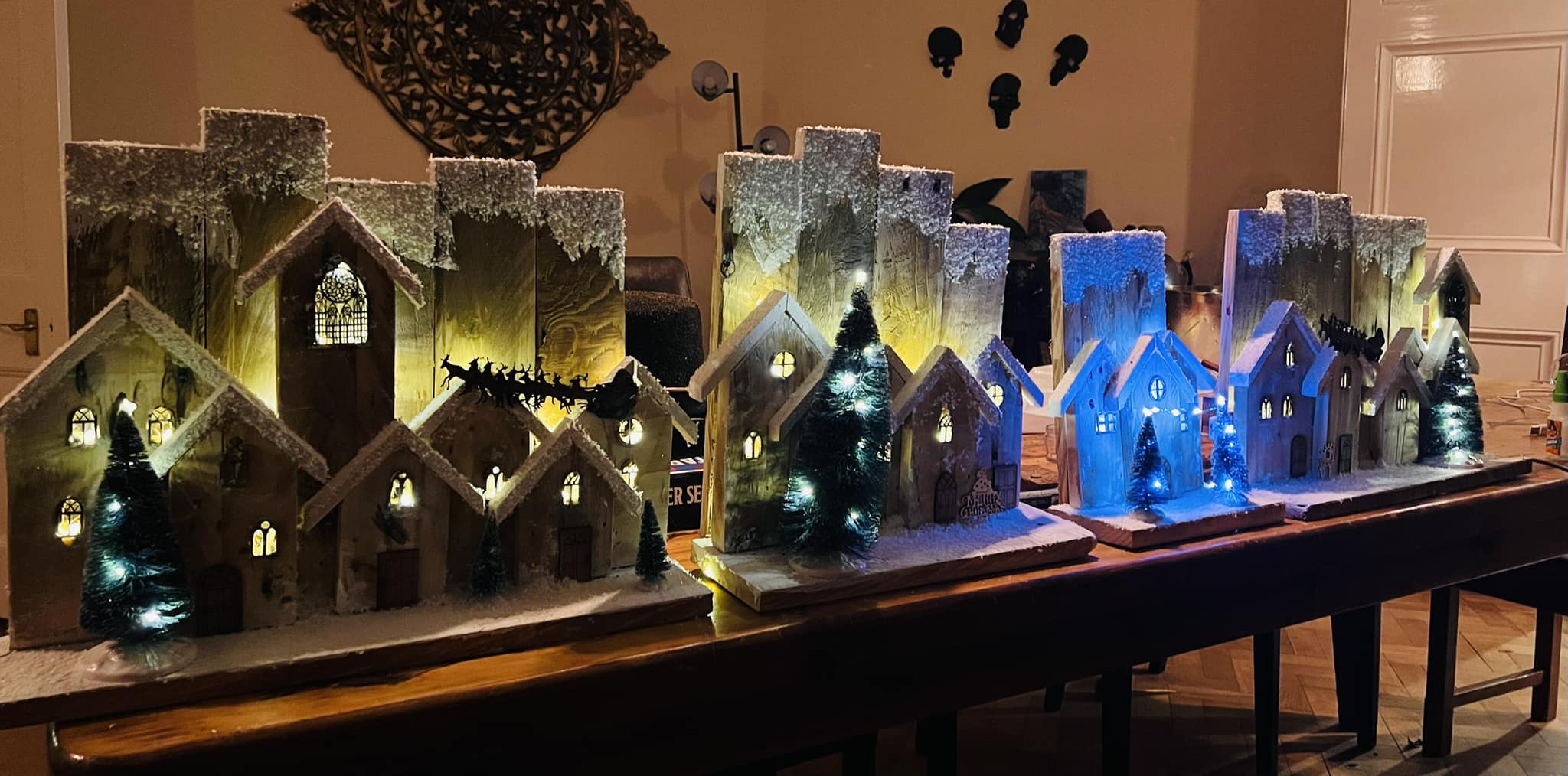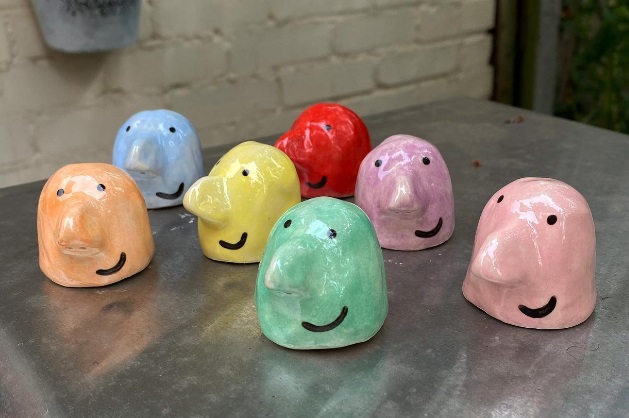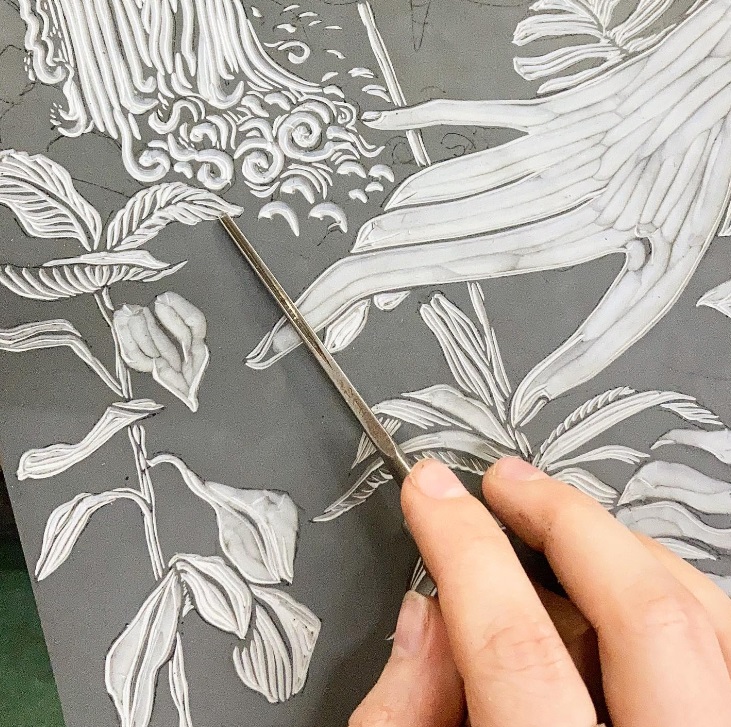 fabia goff
Designer and artist Fabia has teamed up with Terrapy and Zambur Ferments to deliver the art work in their plant and food hut. Originally from Canterbury, Fabia has moved to various places ending up living in the Creative Quarter and working from there.
"I hand carve lots of floral lino prints.  There are some quirky ones too like my Tea Rex who is a dinosaur that can't reach his tea cup and drink his tea.  Living here allows for collaboration with other artists and residents as I am working with Colin at the Quartermasters on some t-shirts – so watch this space.  
"In the hut I'll have a lot of fabric wall hangings.  There are going to be some unique, one-off editions of Kentish floral inspired, naked lady inspired, images from my travels and so on.  This isn't my first Festive Marketplace.  I met Zakina last year who makes the kombucha and kimchi.  We were put together in a hut and hit it off really well.  This year we also have Seb from Terrapy with his Terraniums which does fit well with my florally inspired work.
"It's great to meet the customers and there was one experience last year that I'll never forget.  A customer loved one of my naked women and said it really spoke to her.  It's wonderful to hear that my creations resonate with other people.  I've recently come up with a strap-line for my business which is 'Bringing your home into bloom' and that's how it felt."
wit!
There are two Donnas and a Jo that run Wit!  The ladies have heard about the buzz around Folkestone and decided to join the team at the Festive Marketplace.
"We're three makers of fun, colourful jewellery, homewares and candles.  A lot of my friends have been talking about what a buzz there is here in Folkestone and that it's the place to be.  There are so many cool things going on.  I love the food that's on offer, and the environment is just so inspiring.
"I make journals, candles and reusable make up wipes from organic materials.  We all try to be as sustainable as we can.  My candles are made in vintage glass and if you buy one, bring it back and I'll refill it when it's empty.  It's really important to us to be as environmentally conscious as possible, so we recycle whatever we can."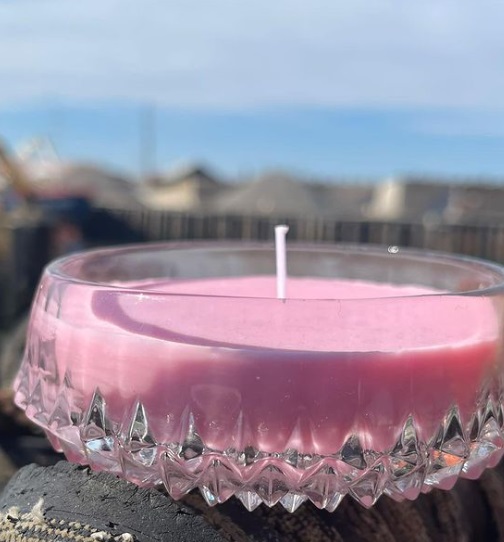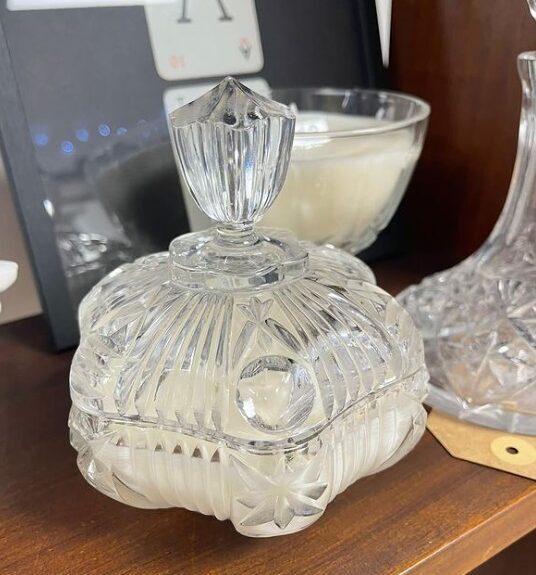 discover more about folkestone below