unique, Handcrafted and bespoke Artworks – Hiraeth Creative
Hiraeth– pronounced Here ryth– is a Welsh word without a literal translation in English. The general gist is it's 'a yearning for a home you can never return to'. The Gallery and Workshop are based on The Old High Street in the Creative Quarter of Folkestone.
Hiraeth is made up of Cerys, the Welsh painter and Leah, the English jeweller. Leah describes the reason for the name as "when I met Cerys, I felt like I'd found my way home." The two had a business vision, to create something that would support other artists and creatives.  As a result "It was never going to be Leah's Jewellery but always Hiraeth Creative." They've now set up shop on The Old High Street and feel very much at home in their work, and a part of this creative community.
It all started on the kitchen table…
Leah started making jewellery because she just wanted to have a go. "I've always been fascinated by metal, the thought of getting ore from the ground and working the metal into jewellery. So, I bought a lump of silver and sat at my kitchen table and thought 'what's the worst that can happen?' And the worst that did happen was I melted a few things!"
That experimental touch is what drives Leah. Working with metal is organic, it doesn't always follow a rule-book.  Playing around with the silver and learning how it works means that the jewellery on show in the window is somehow alive, animated and unique.
gallery and workshop on the Old High Street
"The first thing I made was a pair of earrings – all the metal work was done by me and it was a journey of playing with it and seeing how it worked, and learning from my mistakes. I'm a firm believer in 'there are no mistakes, just happy little accidents'!  From every mistake you either learn a new thing or learn that you should do it a different way! There's always a positive to come out of everything.
"To start with I was just making it for myself; I've always been creative and I need creative outlets. I just wanted to have a go, but it wasn't long before friends started saying 'I want to buy that' or 'can you make this?'.  I promised myself I would never do it for the money.  Sometimes I've been asked to make stuff that you could buy in a high street shop, and that's not for me. I'd much rather sell my work to people who get what I do. It's really nice now when I get a commission from someone who says they want me to make it because they see what I do and they love it."
"My main inspiration is the Japanese concept of wabi sabi – the beauty of imperfections. I really like to work with the metal and tools and see what comes out of it. I like to challenge the ideas of what is beautiful – 'this is beautiful and this is not' – I don't see it like that. We're all beautiful, but we all have our hard edges and corners knocked off and scars we've gained along the way."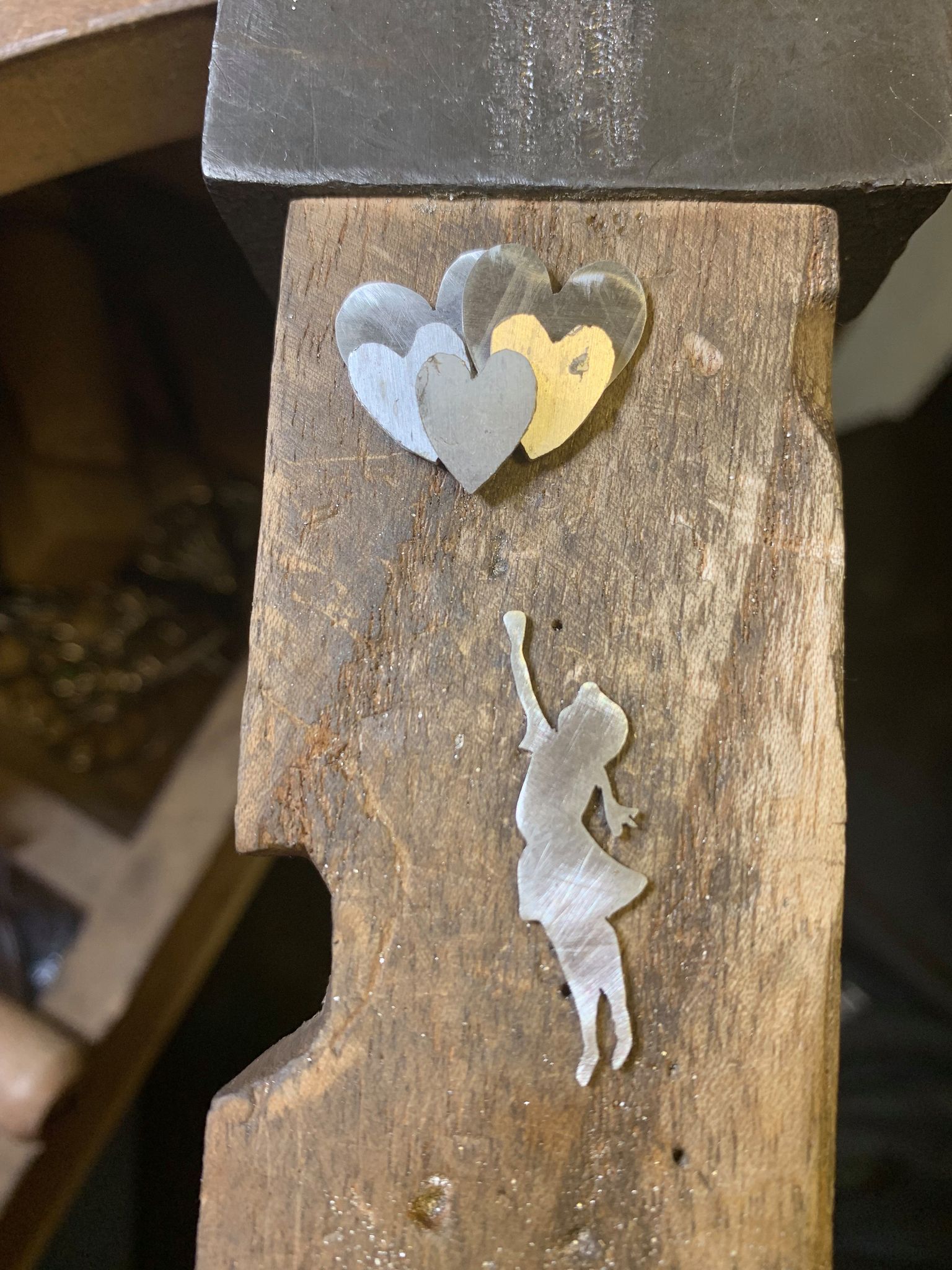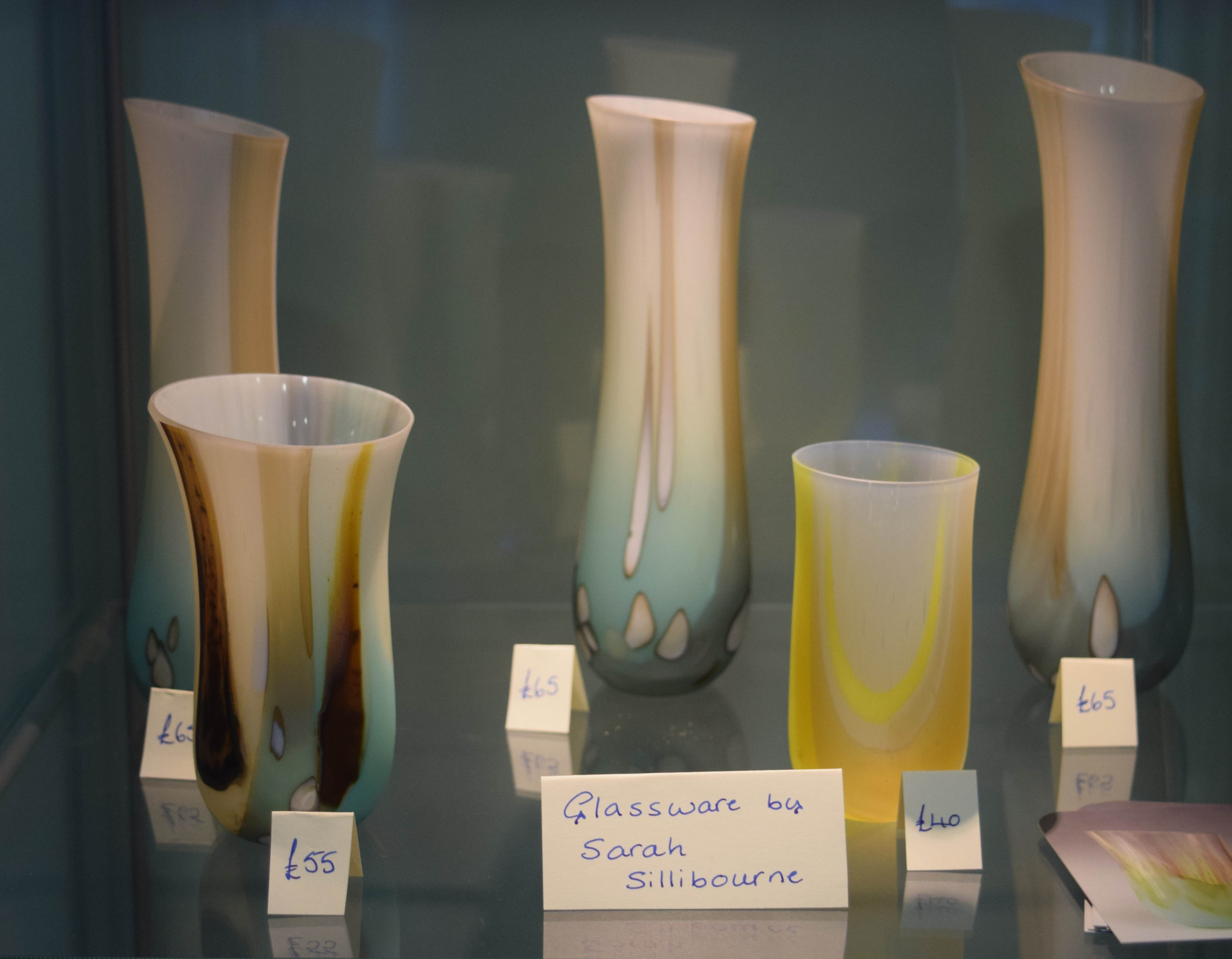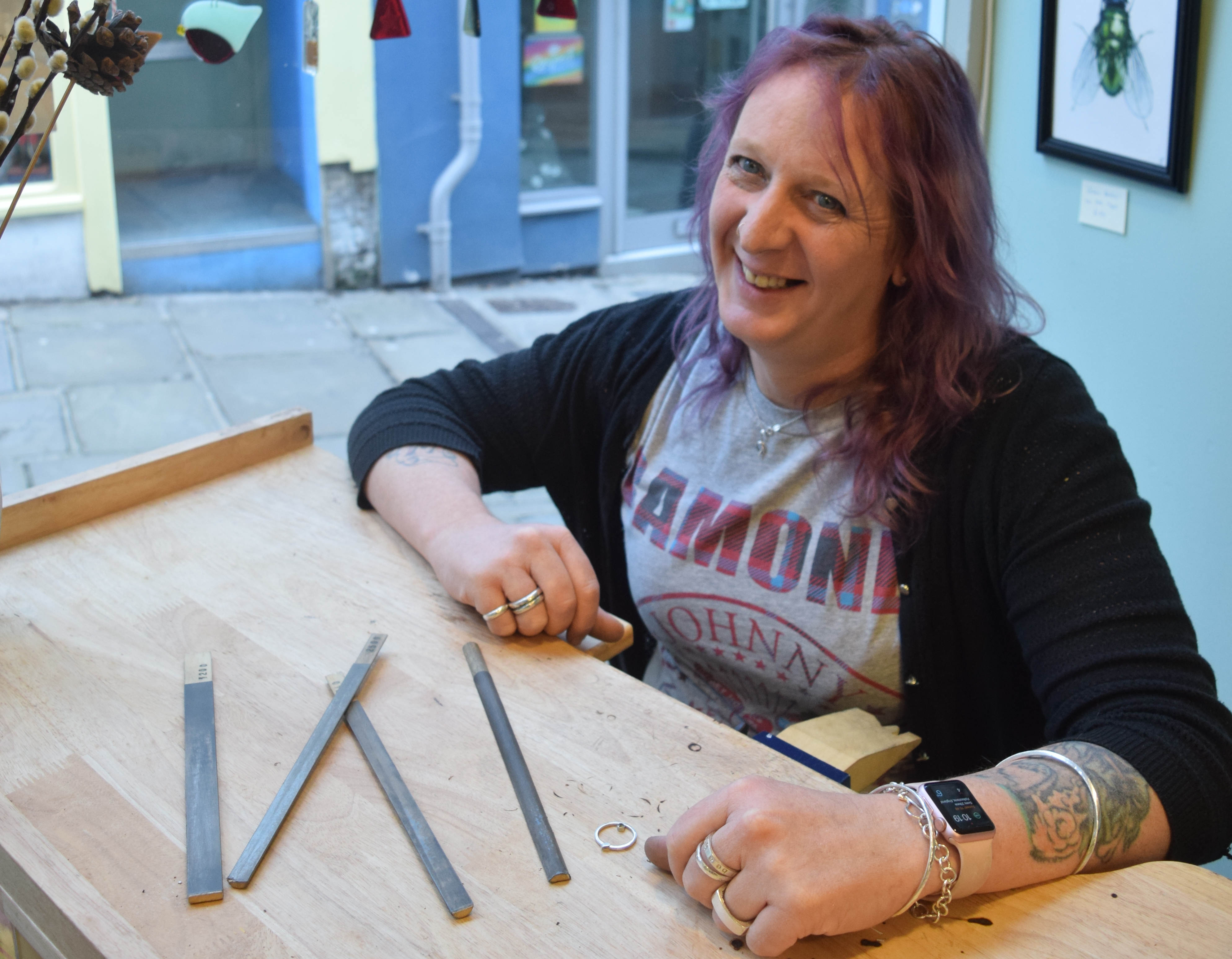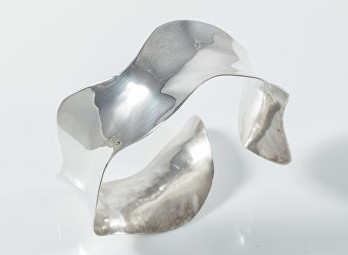 The Beauty of Imperfection
"I run the workshops from my studio which I've had for the past 3 to 4 years through Creative Folkestone. They (the CF) came to me in the summer and said 'we figure it's about time you had a presence on The Old High Street, would you like a shop?' I put in a bid, and eventually got our gallery.  We've made it into a place that supports other artists as well as our own work. Feedback from the CF that it's been great to see me start with a hobby and to have grown into a creative business is fantastic."
Local Kent Artists
"If you want me to sell your work in my shop, you have to be a creative business. Everything that we sell in Hiraeth Creative is all handmade in Kent, we're really strong on that. If I go to Cornwall, I want something Cornish. If I come here, I want to support local artists. We have some artists in the shop who've never sold anything before.  We've seen them online and as a result wanted them in the shop. We've got jewellery, fused glass, and lots of ceramics. You'll be able to find something here in any budget, from £8 to £1500 as long as it's hand-crafted in Kent, and to a high quality."
"We also have a friend who makes armour, and so we have one of his swords in the shop too… as you do! A bit of everything really! He makes jewellery, and he's a real history geek and loves Saxon stuff. He came along and did a workshop with me doing replicas of old Saxon belt buckles and so on. Then I found out he makes replicas of Saxon shields and swords. Again, it goes back to being obsessed with metal , I'm obsessed with the fact that it's so strong, yet with the right tools and techniques you can make something that can be useful, a tool, jewellery, a sword."
create your own in folkestone
You can purchase a wealth of handmade items from Hiraeth Creative. They also run workshops where you can learn to make a cabochon ring, or set sea glass in silver. "Hen parties are fun, but the drinking only starts once the blow-torches are away!" There are longer courses to perfect your soldering skills so you can make a spinning ring (an adult fidget spinner!) or pair of earrings.
Leah's goals for this year are to see her business, and that of her artists', grow. She has personally promised herself that at some point she will exhibit in the Goldsmiths' Fair (which is the equivalent of the Royal Academy Summer Show) – "and I think this might be the year I do that…"
discover more about folkestone below