Foras – Perfume Inspired By The Outdoors
Foras is Folkestone's own perfume shop.  The fragrances are created by Alexander Verier and he and his shop manager Michal Piotrowski are open to serve their eau de parfum, soaps, incense cones and more.  Situated on Church Street, just a few steps from St Mary and St Eanswythe's church, this little gem is a beautiful addition to Folkestone.  Folkelife went to meet Alexander to find out more about the inspiration behind the fragrances.
"We moved to Folkestone from Broadstairs in the spring of 2021. My girlfriend and I have been visiting for about 6 years before then, as the town has such a nice vibe to it.  Everyone is really friendly, and it has everything we need in terms of independent shops, high street shops, a cinema, everything.  
"I've always wanted a shop, and this space is rather kooky.  It's small, without a huge shop window, but it's a bit like walking into someone's house.  The door and entrance hall give it that feel.  There's a big studio room in the back which is Soul Star Sound Therapy and Reiki Healing run by Di Burns.  It fits with our ethos here and it turns the shop into more of a community space."
skin care
"I've been working in the industry for nearly 10 years now.  My job has been to create formulations and products for different companies.  This is my first range as myself and it's been rather special to make.  Each fragrance is inspired by a different natural idea.  The whole theme of the shop is to connect more with the outdoors and the natural world, so these fragrances reflect that.
"Everything in the shop is made locally.  We've got lots of friends who are artists and we've met more in sourcing the right stock for the shop.  The idea is that you could buy a bag from us with a flask, and go and enjoy a coffee on the beach.  Foras translated from Latin means 'outdoors' so that's what we're trying to promote here."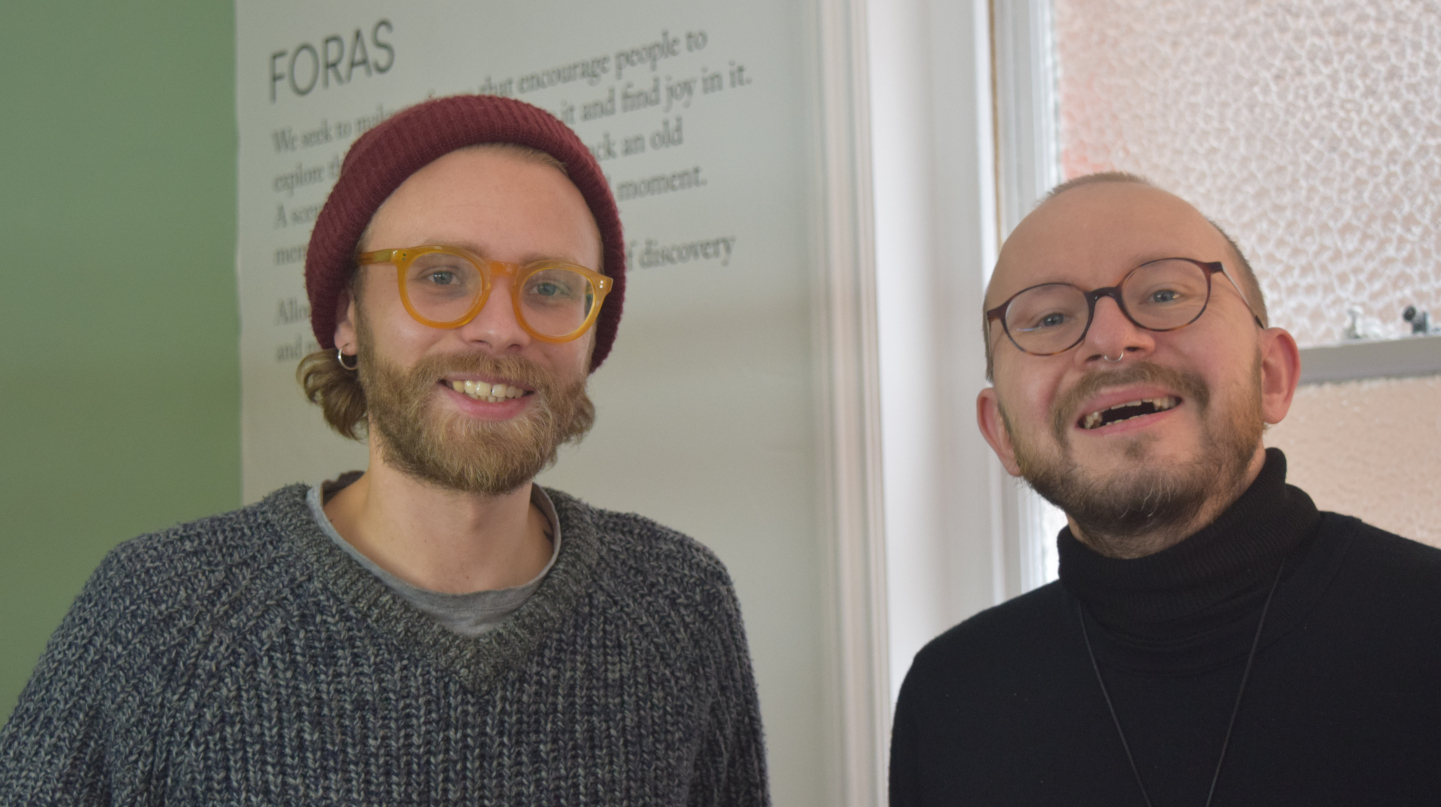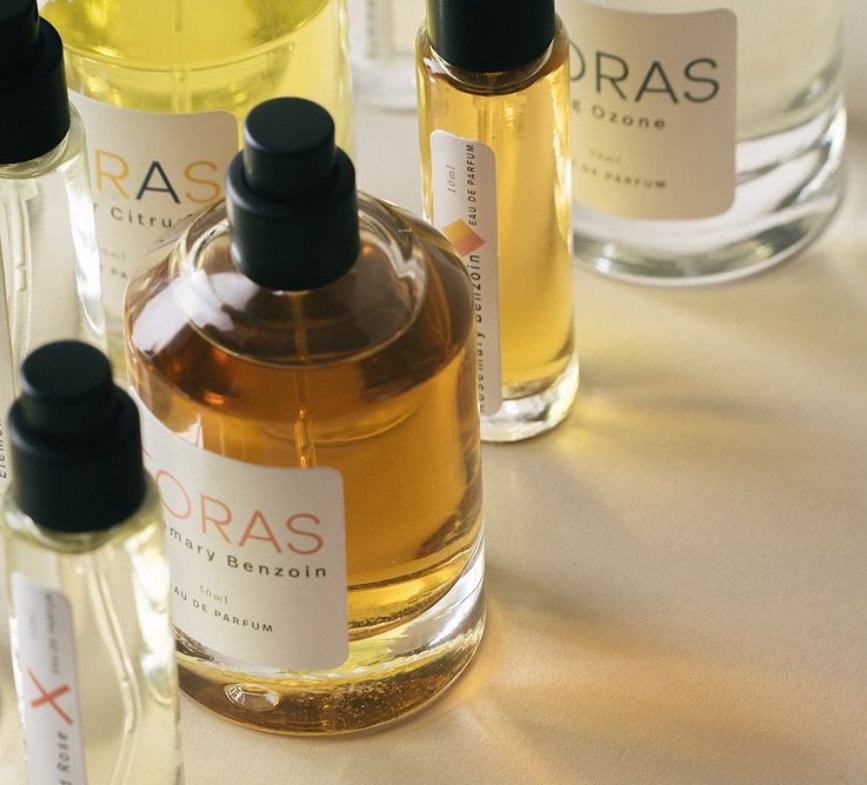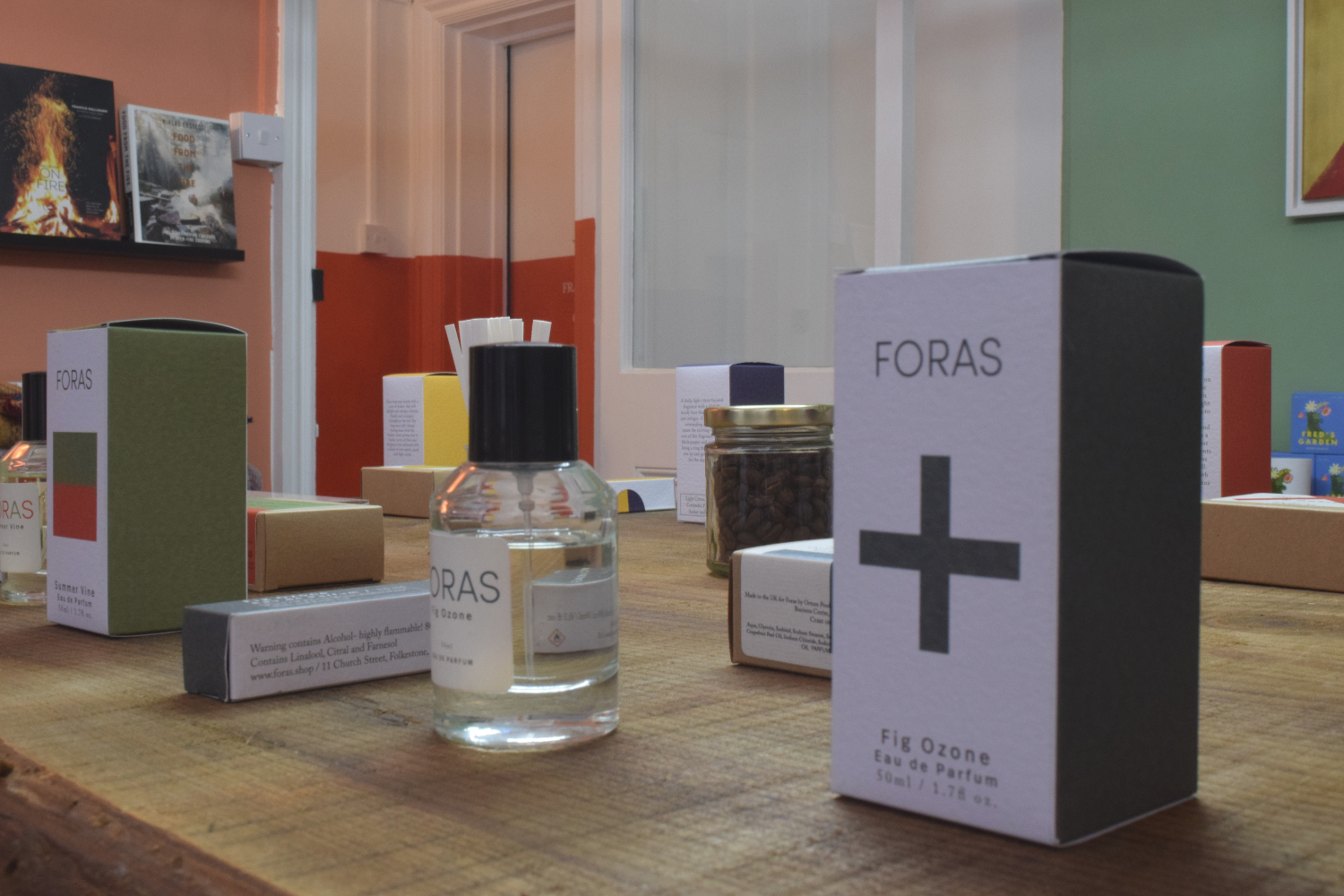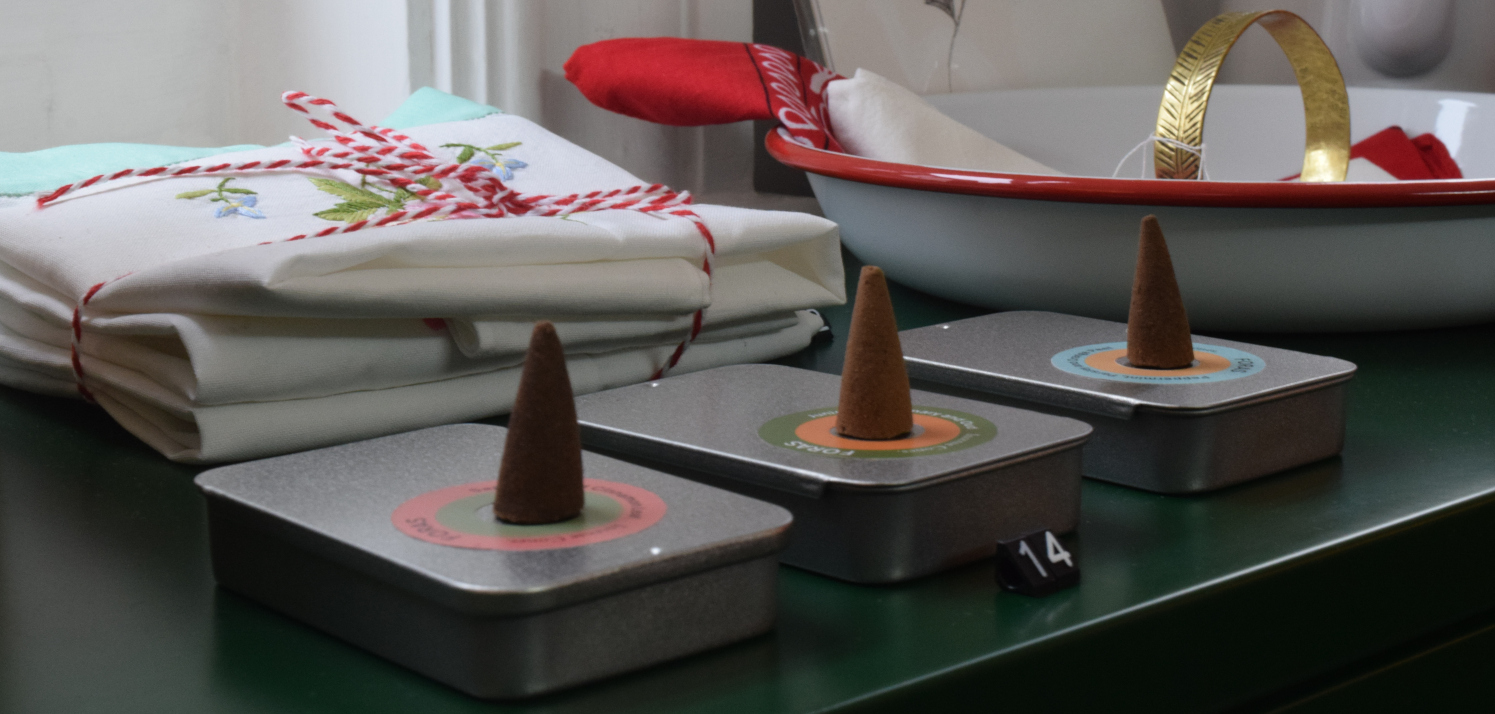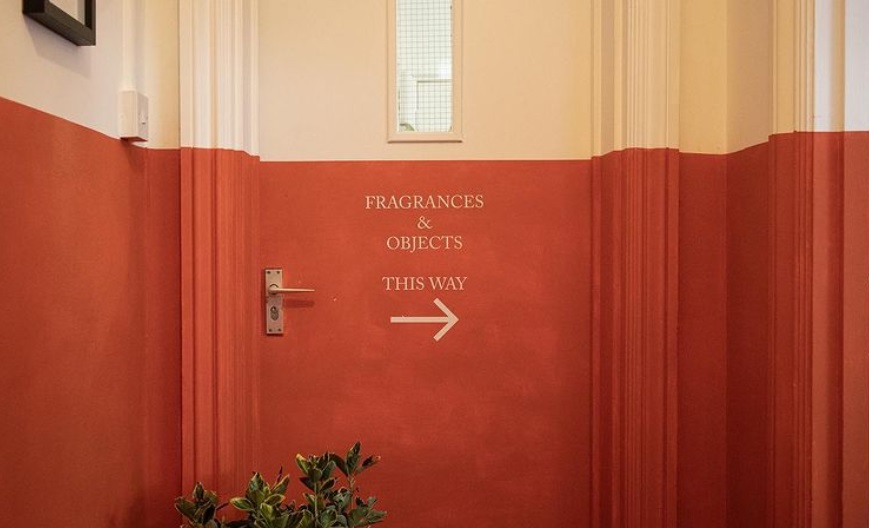 scents of the ocean
"There are 6 fragrances and they all have elements of the outdoors in them.  Their names will evoke some of the scent.  For example: Summer Vine has tomato and sweet pea, which you smell first, and undertones of dry woods and bitter orange.  In this fragrance I'm trying to evoke a really hot summer day where you could imagine the birds singing and the air being still. 
"Rosemary Benzoin is one of our most popular fragrances.  It is a rich resin scent and evokes log fires.  The French rosemary cuts through the deeper tones to lighten the mood."
palette cleanser
"Your nose can get overwhelmed with smelling different scents so we have a jar of coffee beans here to cleanse your palette.  It resets your senses.  There are other fragrances here that evoke the scent of the ocean with a brief saltiness, it's quite hard to define!   
"I was out walking in the woods the other day and we foraged for mushrooms.  The smell was wonderfully earthy.  It's inspired me to create something new which will come out in the new year.  I'd also like to do something with rhubarb, which will be sweeter.  I'm exploring using different scents and it's a lot of fun.  These are scents that you won't find in other fragrances, which makes them rather special."
incense cones
"I wanted to create some scents to burn at home.  They range from a wintery scent with cinnamon through to something with rosemary and juniper which makes it herby.  I've added oud to this one which is a Middle Eastern resin which gives this a rich luxurious feel to it.  There's another one which I am imagining people will light in the New Year, giving them a lift for the new start.  It's got peppermint, parsley seed and orange peel which has a fresh feel to it."
more than just a shop
"What I do want to do is to get involved with what people are doing in the town.  There are so many interesting people here and I feel it's important to be inclusive.  So, hopefully, in the future, we can have little events here with local artists and writers.  All the customers who've come in so far have been incredibly friendly.  They stop for a chat, and are really interesting.  There was a woman here the other day who was telling me all about sea swimming which was fascinating.
"My girlfriend runs a cafe in Hythe at the moment and with her expertise we're going to start selling coffee here too.  It will only be take away but it will be good coffee; something for you to drink while you chose your perfume before going off to walk your dog.  What a perfect day!"
Discover more about folkestone below