Take off on the slide in Payers Park!
Payers Park was redesigned in 2014.  The international arts festival, the Folkestone Triennial unveiled the new plans for this area. It had become a dilapidated, over-grown and undesirable area of Folkestone that few people used. The idea was to link the Creative Quarter with Grace Hill and Rendezvous Street using an open space that people could use in different ways.
It has a fantastic slide linking the top of the hill to the bottom.  It's the quickest way down, you have been warned!  Other routes down have different surfaces.  There are wooden boards, concrete steps and paths through wooded areas. Also, there are high and low bars to provide an outdoor gym-space for anyone wanting a quick workout over lunch.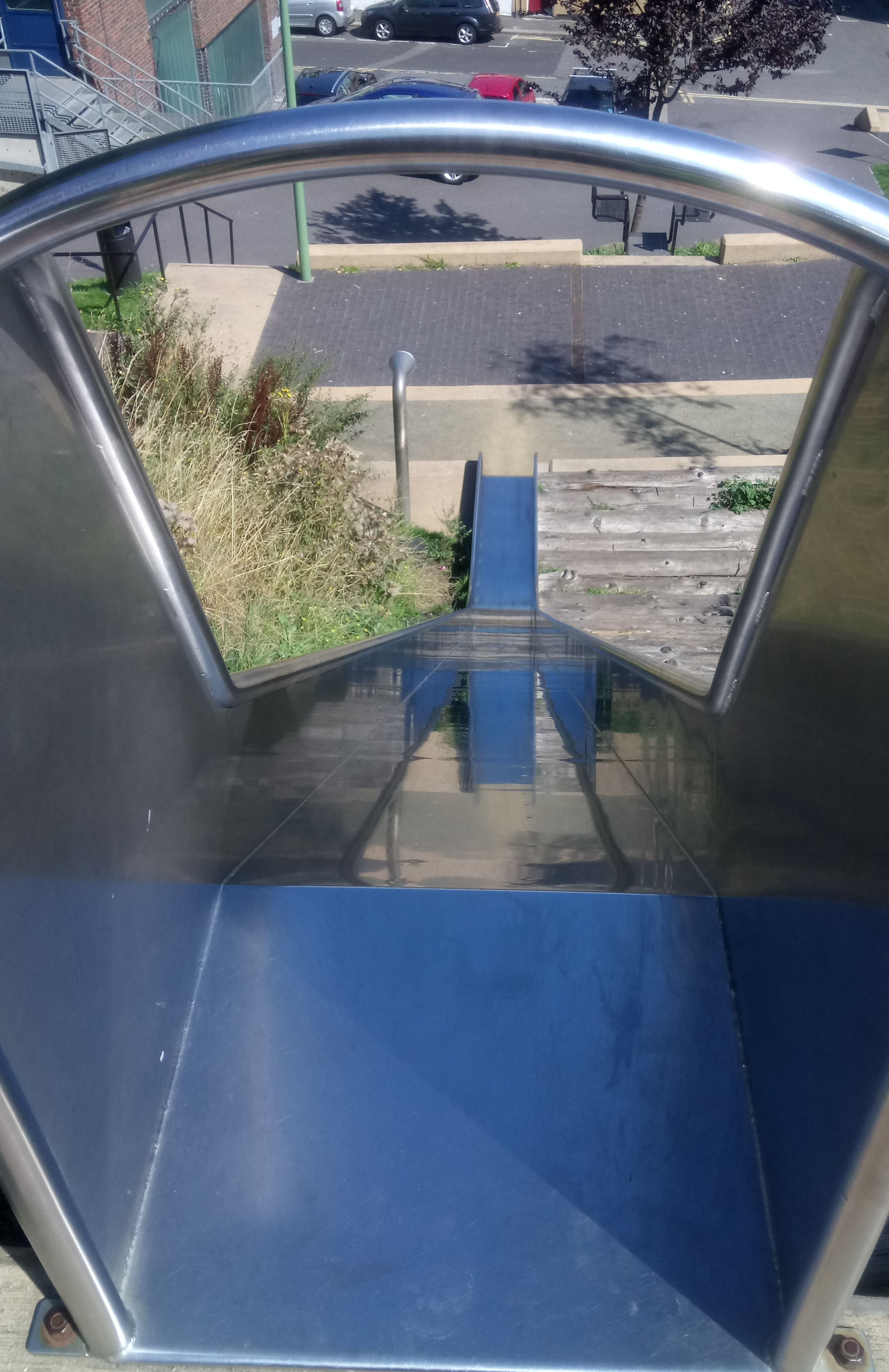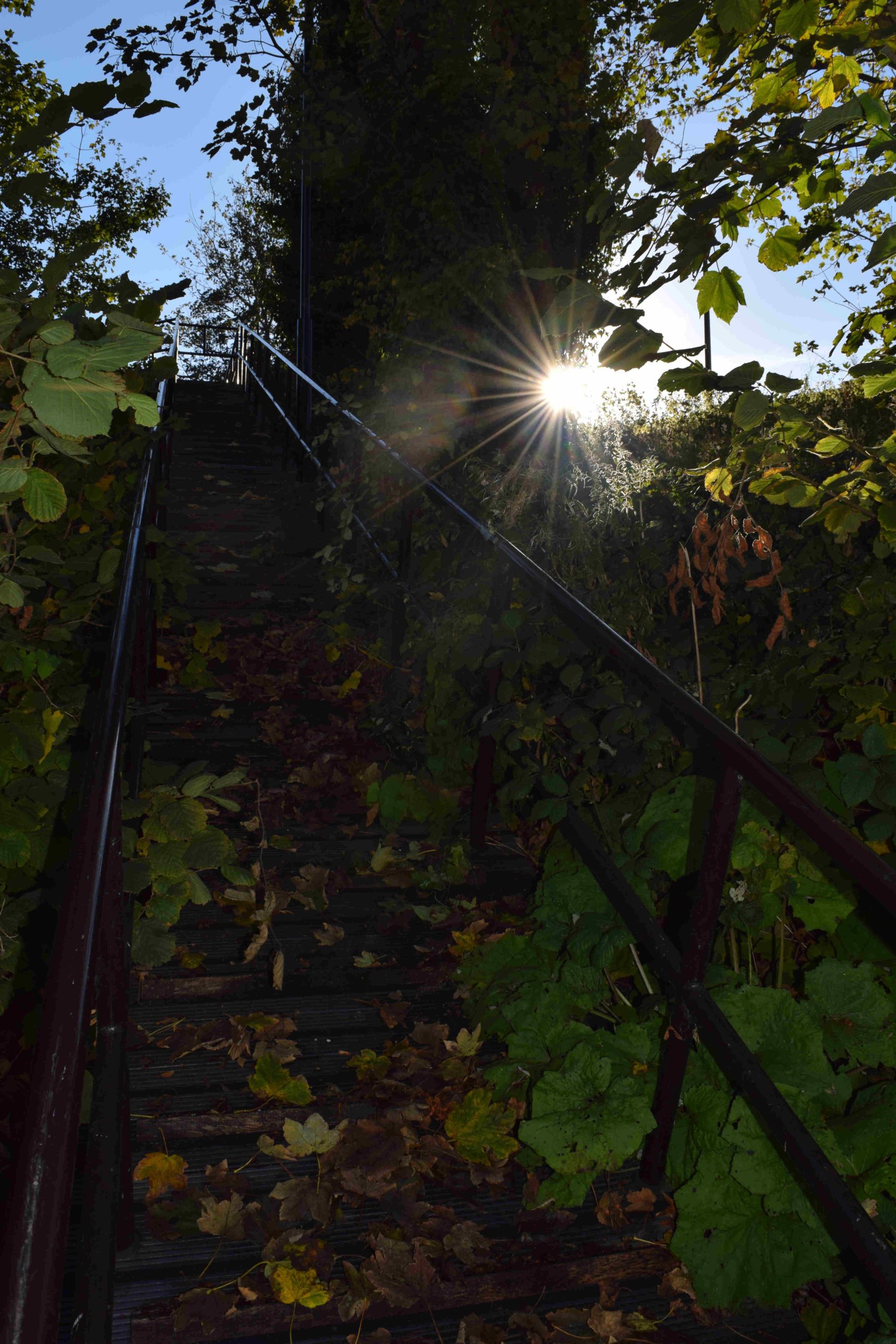 David Dimbleby slides
This park has become crucial to the town in providing a green space for people to have lunch and a break from work.  Others have meetings here when the weather is good! Children and grown-ups alike use the slide! David Dimbleby was seen on it as part of his Facebook trail for Question Time when it came from the Folkestone Quarterhouse in June 2016.
The Park was designed by muf architecture/art which is a collaboration of urban designers, architects and artists.  They take sites around the country and realise the potential of urban spaces. Their aim is to design areas to build community cohesion and inspire better social interaction.
The colours use in Payers Park match the geology of Folkestone. The concrete blends in with the Gault Clay and Greensand you can see around the town and cliffs.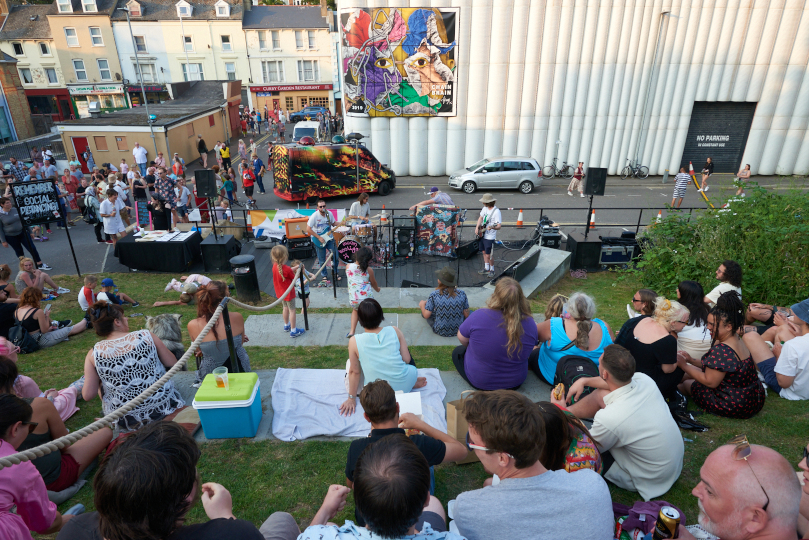 Discover more about folkestone below