harbourside at the Folkestone harbour
Folkestone's Harbour has undergone extensive renovations since 2014 to become one of Kent's most popular visitor attractions.  Folkestone Harbour is part of Kent's Heritage Coast, which is the only UK destination mentioned in the Lonely Planet guide for 2022 in their top 10 regions to visit in the world.  Each part of the Harbour Arm site has its own unique feel and the proposed Harbourside will be no exception. Nestled on the eastern side of the Arm it will have views over Sunny Sands to The Warren and the White Cliffs.  France is crystal clear on a good day but each day the views are stunning and different.  Paulo Kingston-Correia is the Folkestone Harbour & Seafront Company's General Manager and he spoke to Folkelife about Harbourside.
drink in stunning views
"We've been hugely successful in our place-making on the Harbour Arm.  The Goods Yard, Beachside and the Arm itself have their own feel which makes them work.  Harbourside is going to include the area that has been called the East Yard, and also the area where Harbour Coffee Company is, looking out over the White Cliffs of Dover.   The main feature for this area is the view across the sea.  You will be able to drink in those views across the Channel which are ever-changing.  Whatever the weather, you're going to want to be here to witness the beauty we're surrounded by."
the largest restaurants on the harbour arm
There are plans to build three of the largest restaurants on the Harbour Arm site.  These will be created from shipping containers converted with double glazing to provide access to spectacular views all year round.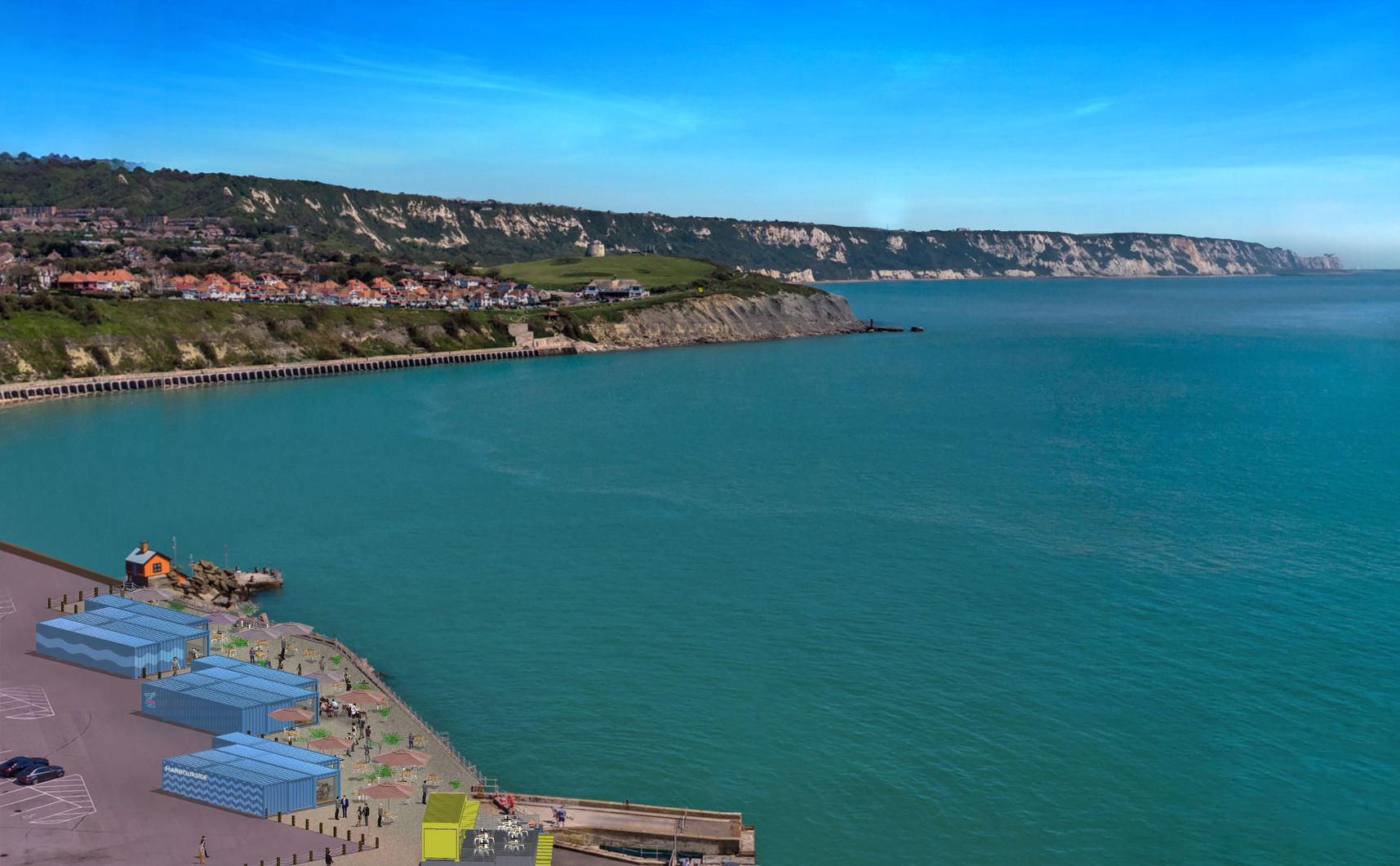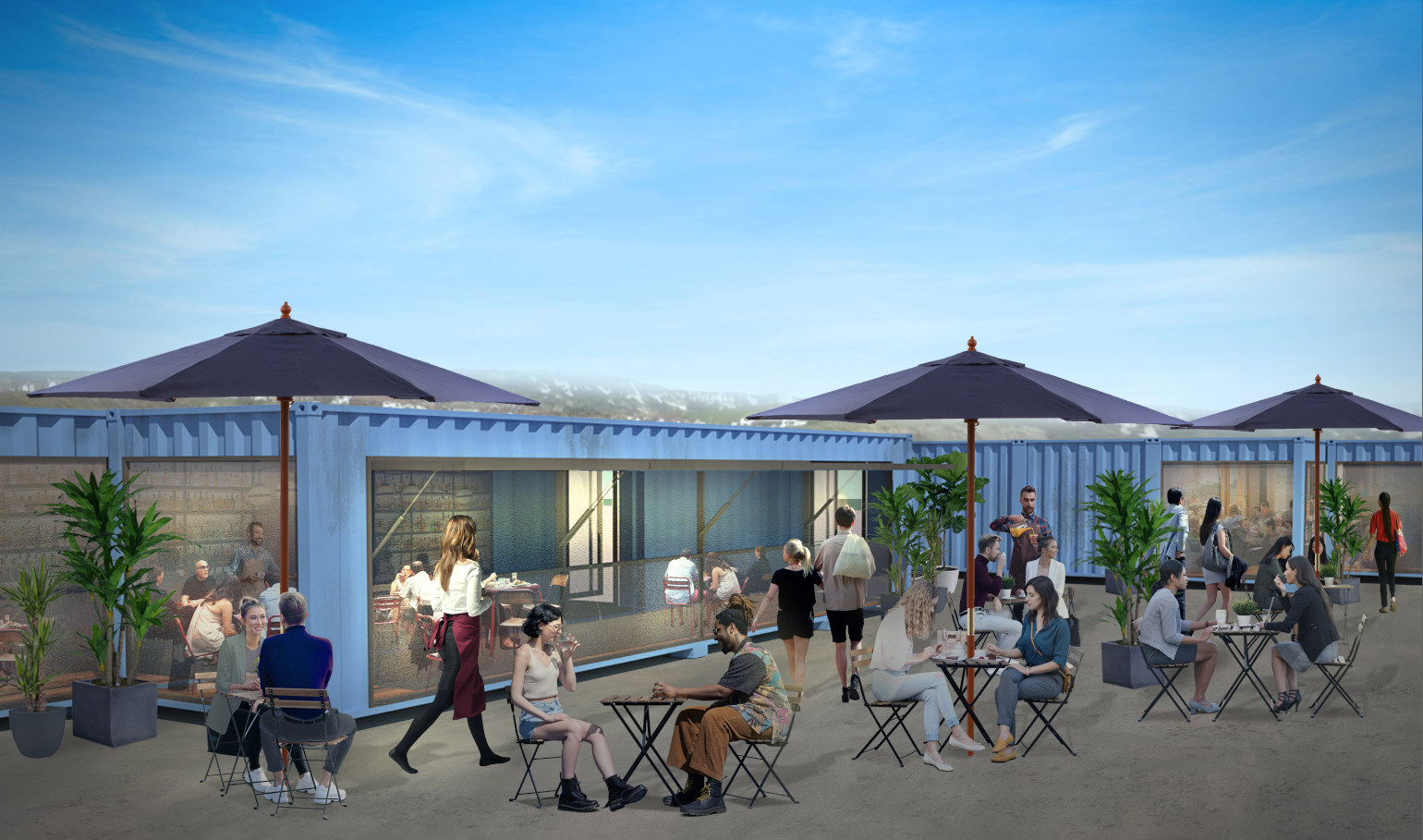 Expanding businesses
Paulo is keen to show how with the support from the Habour team, traders on the Arm can grow: "The Harbour Coffee Company now has a roof deck, so has extended to two floors.  That is also going to be a stunning place to sit and enjoy their expertly-roasted coffee.  The team are roasting their own blends in the downstairs area, and you are drinking it on their next level. 
"Dockers and Dr Legumes also occupy this site and it's an opportunity for both these businesses to grow too.  Dockers has been a small bakery and beer retail space at Folkestone Harbour until now, but we're able to support the Dockers brand to flourish into something much more."
animation
The Harbour Arm has long been a place to promenade and is very popular with dog walkers.  The Harbour Screen in The Goods Yard has become a wonderful family activity.  Their selection of summer films, Christmas specials and broadcasting live sports throughout the seasons has brought life to that area of the site.  Paulo is conscious of the entertainment offer in Harbourside:  "We have lots of ideas for family activities.  There is plenty of space and we know that's what's needed.  You come out to eat, drink, enjoy the views, and have some fun."
creating a feeling
"In everything we do on the Harbour Arm we're looking to support new creative people with their ideas.  We're not afraid to take risks and see what works.  The people we want to work with are those who are willing to see their ideas become reality, and know that we're here to support them.  So many of our traders have grown here from a small venue to something bigger, either here on the harbour site, or onto a bigger site in town.  We're supporting creative and innovative businesses in Folkestone to grow.  Harbourside is our next step and it's really exciting.  Come and be a part of it!"
Photo Credits: Harbour Arm at Sunrise: Dirk Seyfried, Orange House on Harbourside: Tilly Milnes.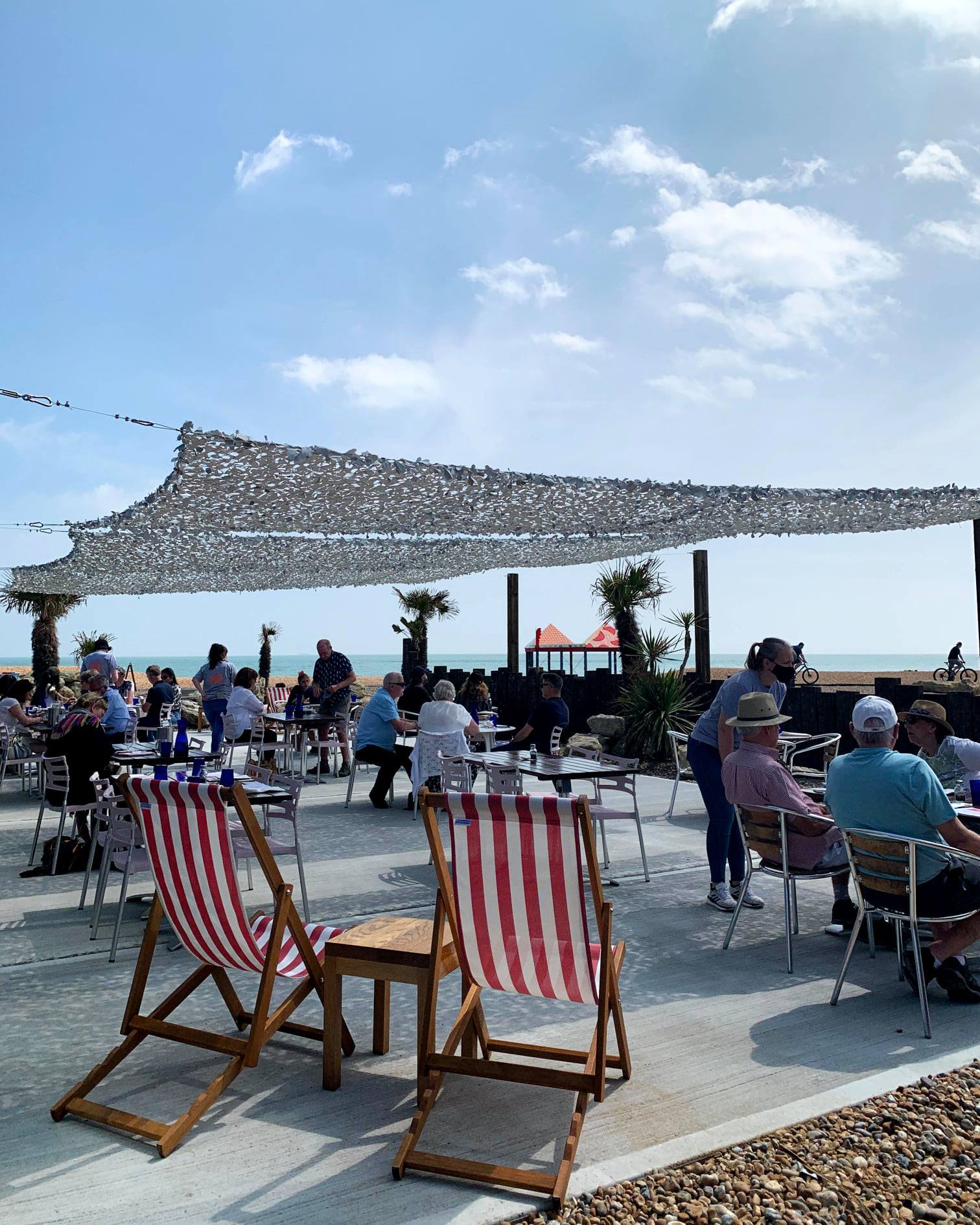 discover more about folkestone below