The Harbour Station Signal Box – Changing Through Time
The Harbour Station Signal Box is an iconic building in Folkestone.  It has seen many historic moments since its appearance on the Station Platform in 1915 and continues to be at the heart of Folkestone Harbour.  Its most recent identity was the most popular Bobbies Bakehouse run by John and Alex Grantham.  A Bobbie is the name given to a signal man, and the essence of the café highlighted the Signal Box's role in harbour life.
In 1915 Britain was a year into the First World War and the significance Folkestone Harbour played in transporting millions of soldiers and military personnel to Europe to fight is well known. Following the war, the coffin carrying the unknown warrior made its way through the station onto London in 1921. In 1931, Mahatma Gandhi arrived to a multitude of crowds on the ferry from France.
Throughout the 20th Century there are examples of exciting moments the Bobbies would have experienced; the Venice Simplon Orient Express continued to visit until 2009, even though the ferry service had terminated in 2000.  With the demise of freight and tourism being transported through Folkestone the signal box and station fell into disrepair and the line was formally closed on 31st May 2014.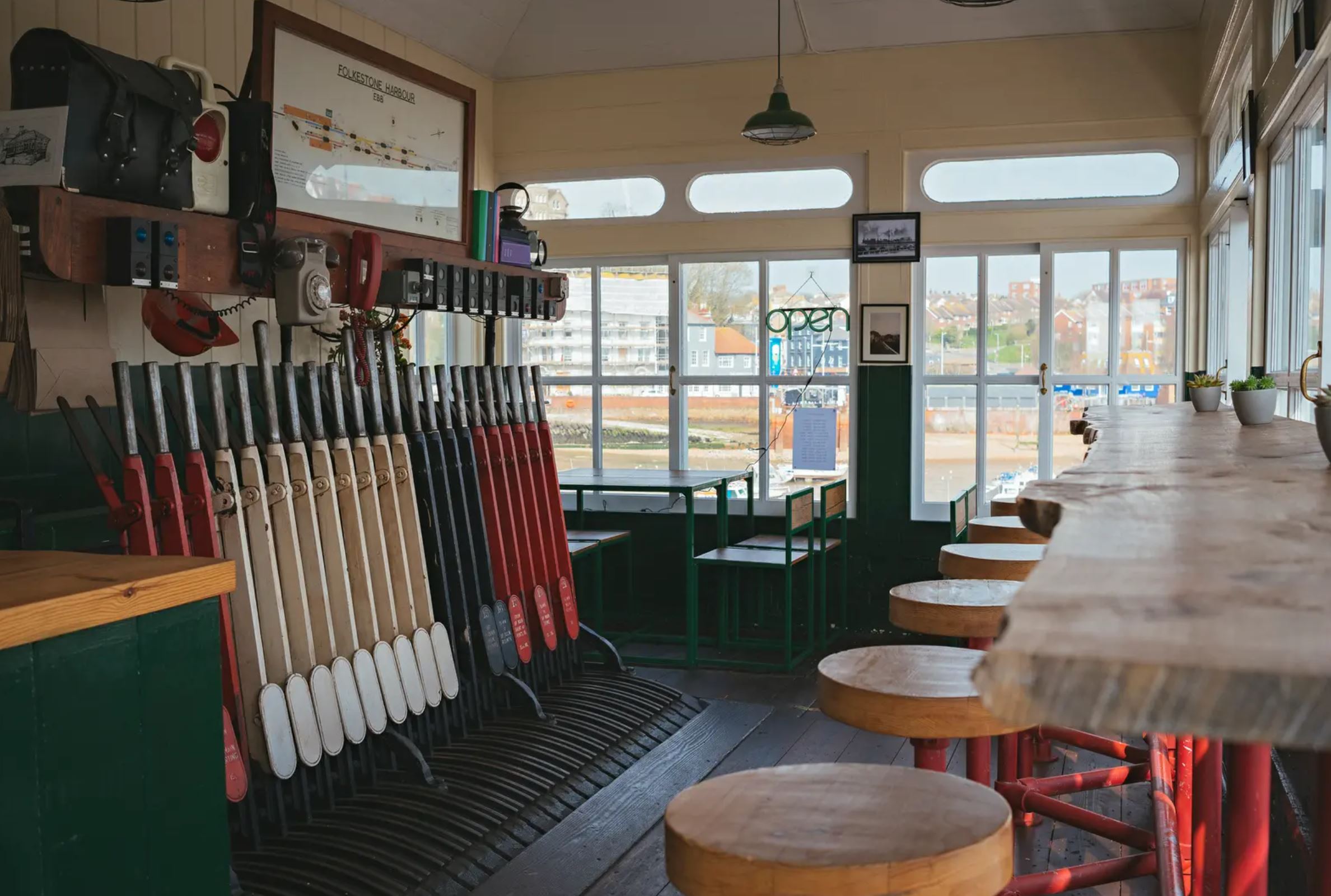 folkestone harbour restoration
The Signal Box was the first area of the Harbour Station to be renovated once the Folkestone Harbour & Seafront Development Company took control of the site.  It was used for the 2017 Creative Folkestone Triennial and the faithful restoration of the signal levers, original mechanisms and wooden floor can be enjoyed by all who visit.
In the summer of 2019, John and Alex opened up Bobbies Bakehouse with their homemade bagels and exquisite pastries.  Having grown to running two other sites in Folkestone – The Taco Shed in The Goods Yard at the Harbour and also Cabrón on Rendezvous Street – the couple moved on from Bobbies in January 2023.  Many customers wish them well, having enjoyed the food and the ambiance of the space.  One lady was so pleased to have been able to visit as her husband had been a signalman at Folkestone Harbour.
new traders
The Harbour Arm has been a place for new traders to cut their teeth on exciting businesses since opening in 2015.  So many different chefs have started here and been able to move on to larger premises either on the Arm or in town.  The Folkestone Marketplace has also grown with artisan craft businesses running from the Huts near The Goods Yard.  The Folkestone Harbour team are looking for new businesses for locations on the Arm including The Signal Box.  To apply, contact the team via their website.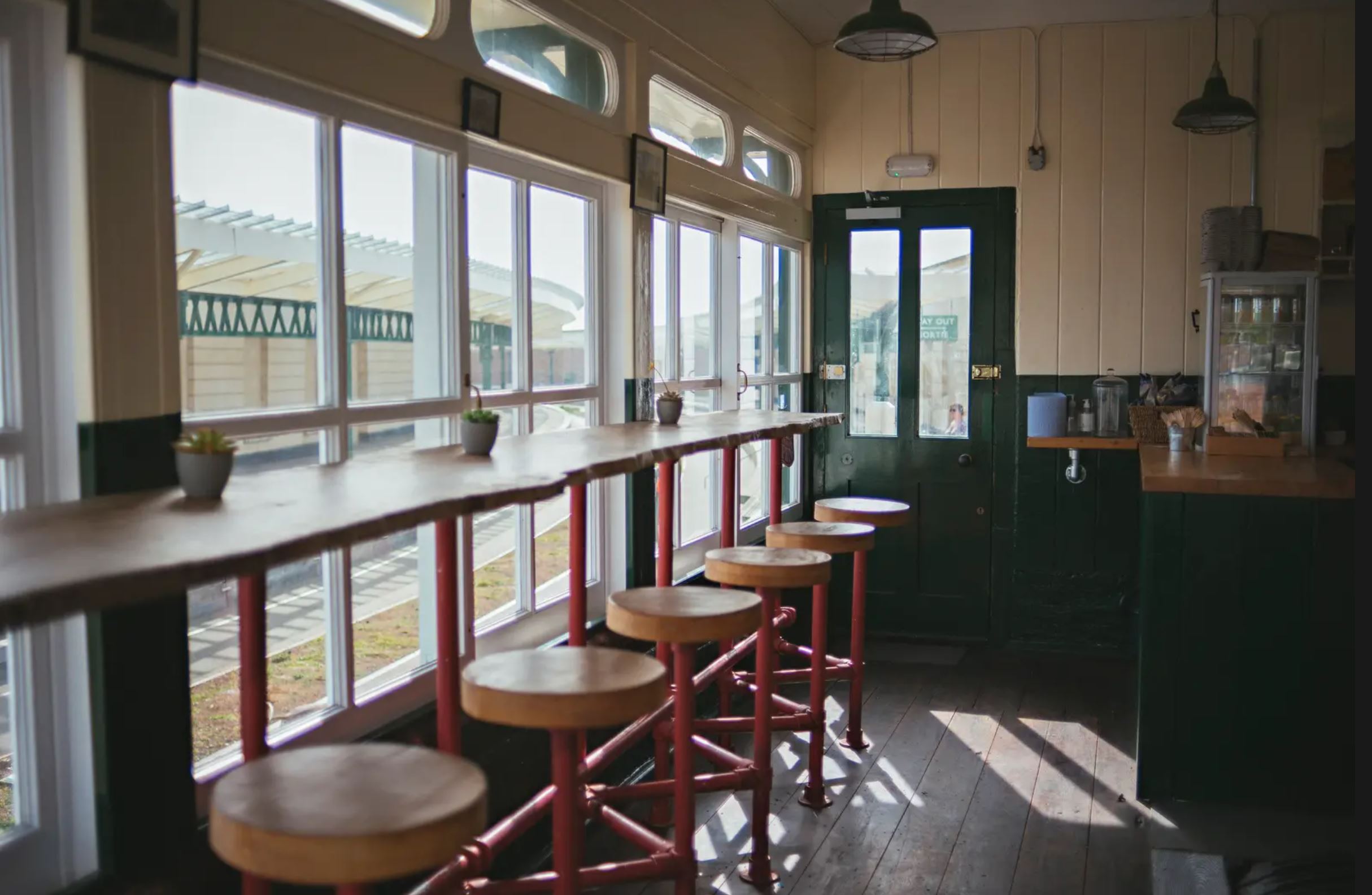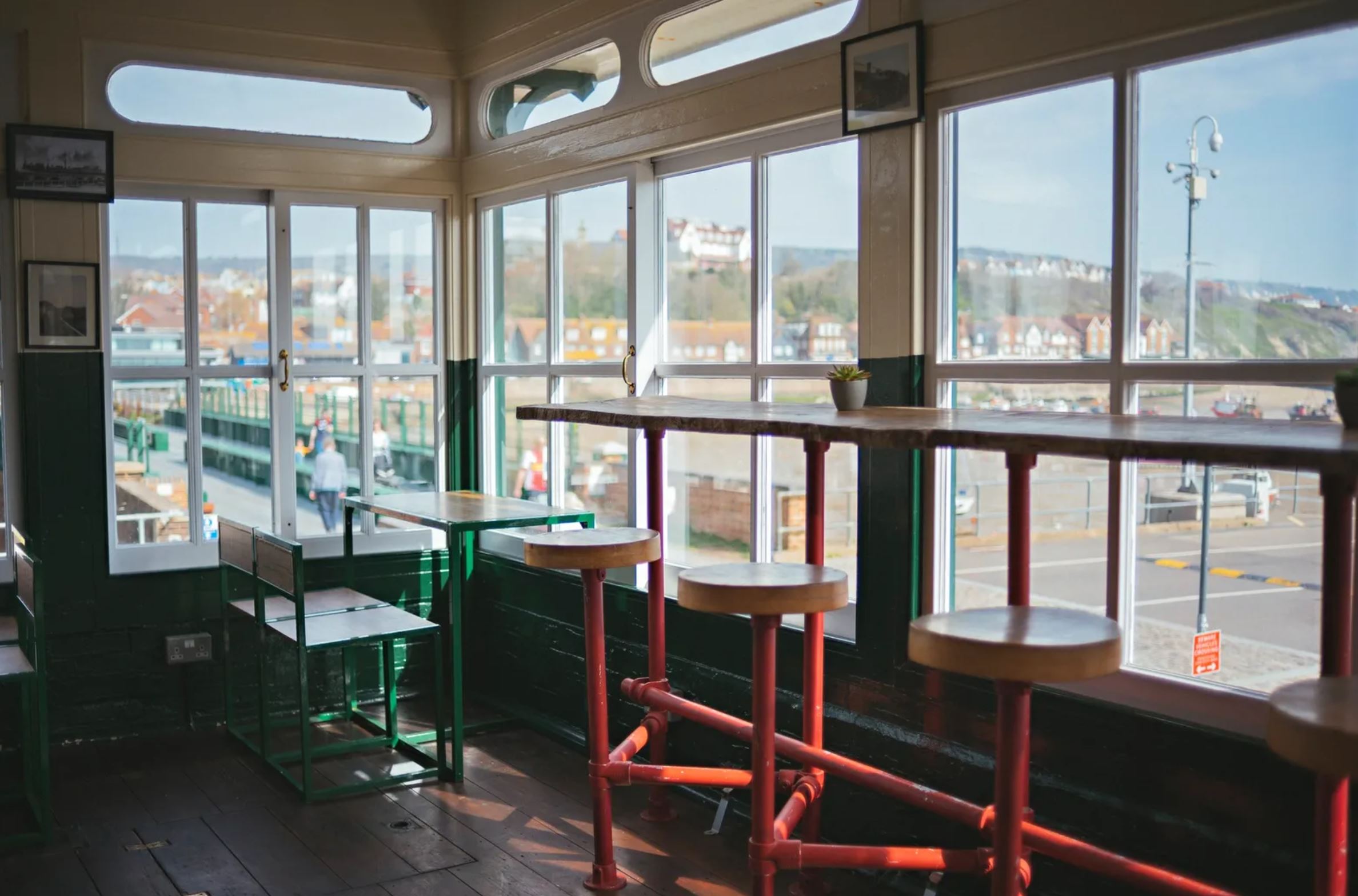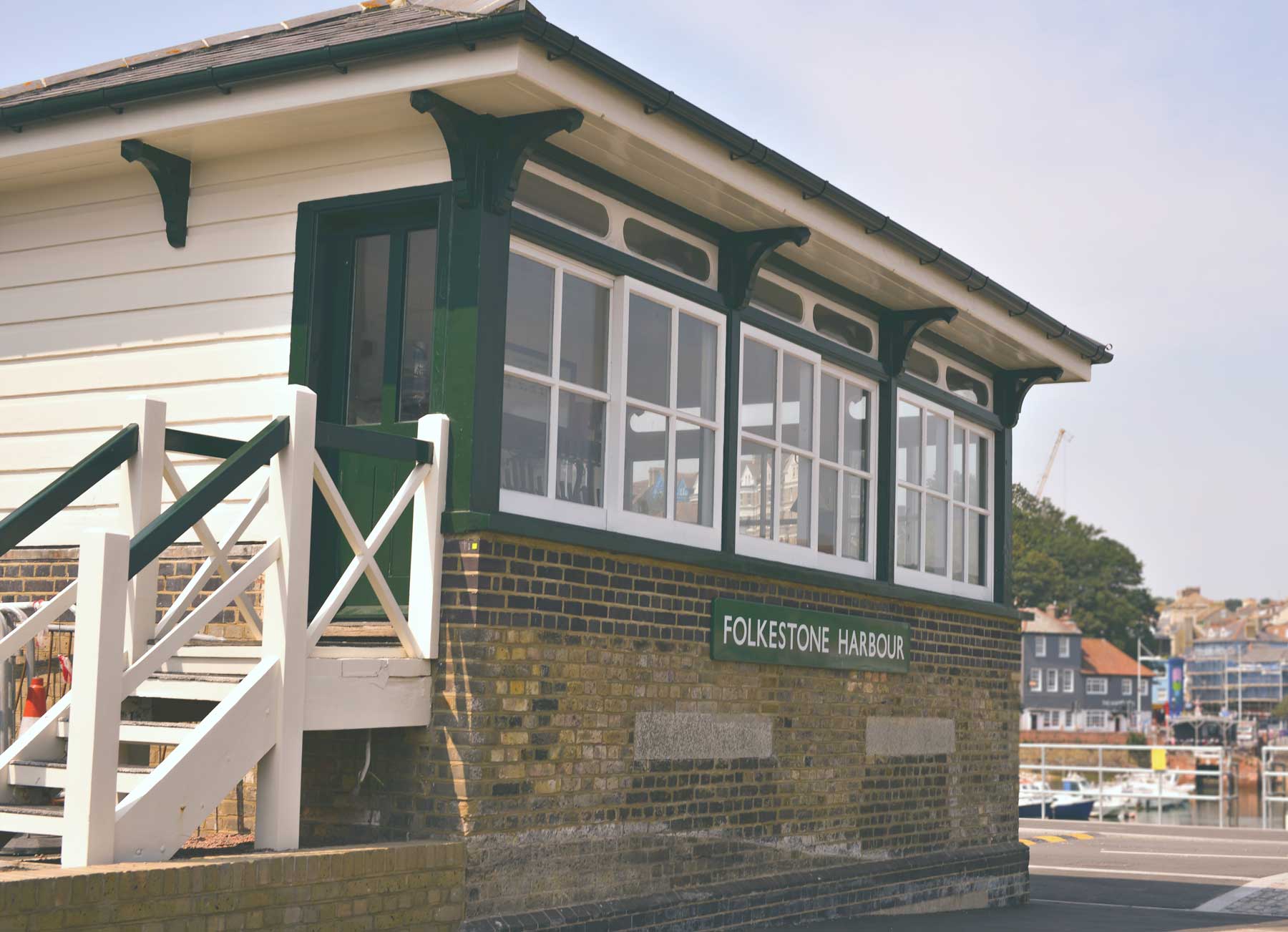 discover more about folkestone below