Shoreline – the interiors
Shoreline is the newest, most sought after address in Folkestone.  The first building on the Seafront Development to open for residents is now ready to show what it looks like from the inside as well as the outside.  The national press is also helping show off these luxury homes.  This unique structure is full of undulating curves that mimic the sea.  From the inside these curves ensure that each property is unique.  8 Holland Street are the interior designers that have the enviable job of dressing these apartments to show prospective buyers.  The team has a long connection with Folkestone.  Folkelife met founder Tobias Vernon in Apartment 53, Shoreline, Folkestone.
Tobias: "I first came down to Folkestone a little over 10 years ago.  The place was exciting then but it has changed so much over that time.  Now it really feels as though it's buzzing.  There's a movement happening here; people are talking about Folkestone and moving here to be a part of the incredibly dynamic things that are going on within the town. 
"It's important though that the whole team understands the context of the place we're working in.  So we've been staying down here a lot and going out around the town, discovering some fantastic venues after work."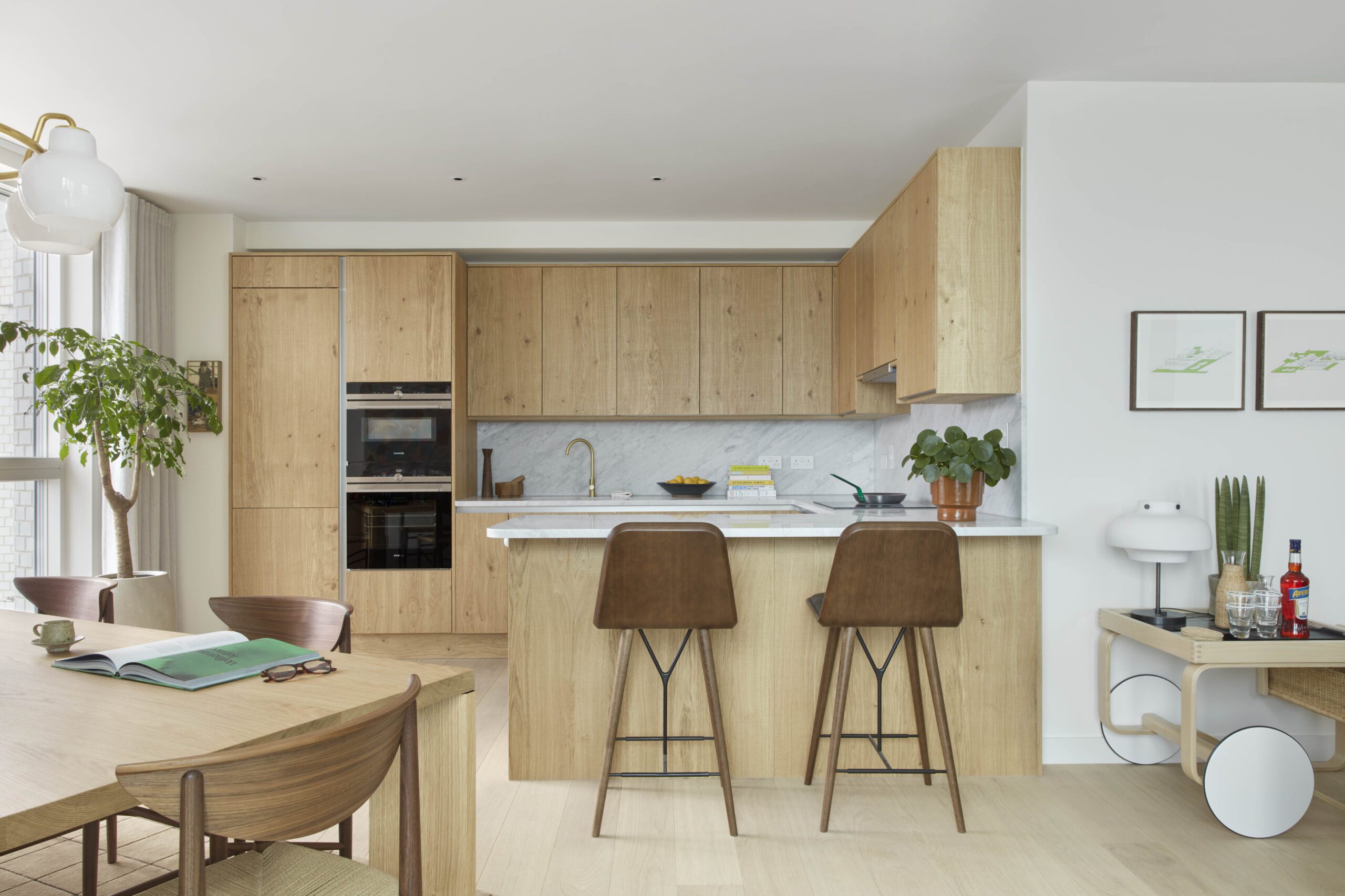 placing homes in context
Tobias: "We are a design studio that works on residential and commercial interior design projects in the UK and abroad.  We're a close-knit team of 10 people and Amber Barker, who's here with me, is the design director and oversees all our projects with me.   It's important that we work closely with the client and the architect to dress these units and put forward a vibe that sells this lifestyle.  We're the people that look at the practicalities of making these spaces work as homes.  It's easy to be emotionally attached to your own home, and less so to commercial spaces, but these are ultimately people's homes, so we're bringing that personal and practical feel so you can see yourselves living in these apartments."
natural rythym
"There's a natural rhythm to these projects which starts about 24 to 36 months before these homes go on sale.  It's important for us, and without wanting to sound snobby, that we work on projects we're passionate about and that fit with us and align with what we do.   But the fact that the architecture here is obviously so exceptional was an immediate draw for us to be involved.  The client is an incredibly hands-on person, and so instead of us just dressing an apartment to sell it, there's a huge importance in expressing different lifestyles and personalities in these units which adds to their unique identities."
one bed, Two Bed, Townhouse and more
"This one bed apartment is one of my favourites.  We feel that things should be world-class and unique, but not intimidating.  So each place has a narrative.  This is a 'person about town' place which is funky without being crazy.  It has a great energy to it.  It's simple in terms of layout and has an urban feel as the views aren't just out towards the sea.
"The Leas Lift has influenced a lot of the colour scheme. That rusty red that you see in the livery is mirrored here and helps everything feel it has its place.
"The architects have responded to nature and the architecture around here in what they've created in Shoreline, and so everything is sitting in context here.  We've got our favourite 20th Century designers that I'm sure have informed the exterior of the building and we can reflect that internally too."
Embrace the views
"Our idea is to layer each apartment so that it looks as though it is being lived in.   We don't get everything from one shop so it all looks the same.  It's about inspiring people who are wandering around, showing that they can live here.  They shouldn't feel afraid to sit down and get comfortable in the surroundings, with a coffee or something.
"Every single apartment here has these wonderfully huge windows that contain a living artwork on the view outside. They're picture windows.  But sometimes you want to look back inside the apartment and we've created coziness and corners with lots of different areas you can live in.  It's compact, but there are different seating areas; the bedroom, for example, has an easy chair, and the hall has a workstation that stops the hall just being a long corridor.   These units are not rectangular boxes, every apartment is different."
Different personalities
"We're dressing 6 units in total and each one needs to identify with a different person.  If you walk around the space you want to connect with it, so we need to show lifestyles that suit different people.  There are two bed apartments that illustrate this point.  This two bed apartment has a wrap-around balcony which adds an extra room when used.  The focus on this living space is more on entertaining friends as the kitchen area is larger, and we've used a dining table that can fit 6 or 8 people. 
"We can also illustrate with different sized artworks how you can enlarge the space.  One big piece sits comfortably in these apartments; they complement the large windows so don't feel out of place. 
Pallets
"There are three different pallets that the apartments can be decorated in.  Your kitchen and bathroom are where these really come to the fore.  There are greens and blues and accents of brass running through.  The bathrooms have a natural slate on the floors and hand-glazed, richly coloured tiles on the walls.  There are timber floors throughout the rest of the apartments but we've added different mats and rugs that give a beach/seaside feel without being obviously 'anchor and seashell'! 
"The materials you use to furnish a home are important.  We've used a lot of wood, jute and canvas which give a continuation to what you're seeing outside.  There are handy storage cupboards and built in wardrobes in the bedrooms." 
seeing inside
"There's an anticipation to see what's inside this amazing building.  We've watched it go up and now that the outside is being revealed as the scaffolding comes down it looks unlike any other building.  The moment is coming when you can come inside and experience Folkestone from here.  The views are invigorating, and not just of the sea.  There's a wonderful view along Marine Crescent which no one has had before. I'm really looking forward to seeing people come in, get comfortable and feel at home."
To view properties at Shoreline please visit the website ShorelineFolkestone.co.uk.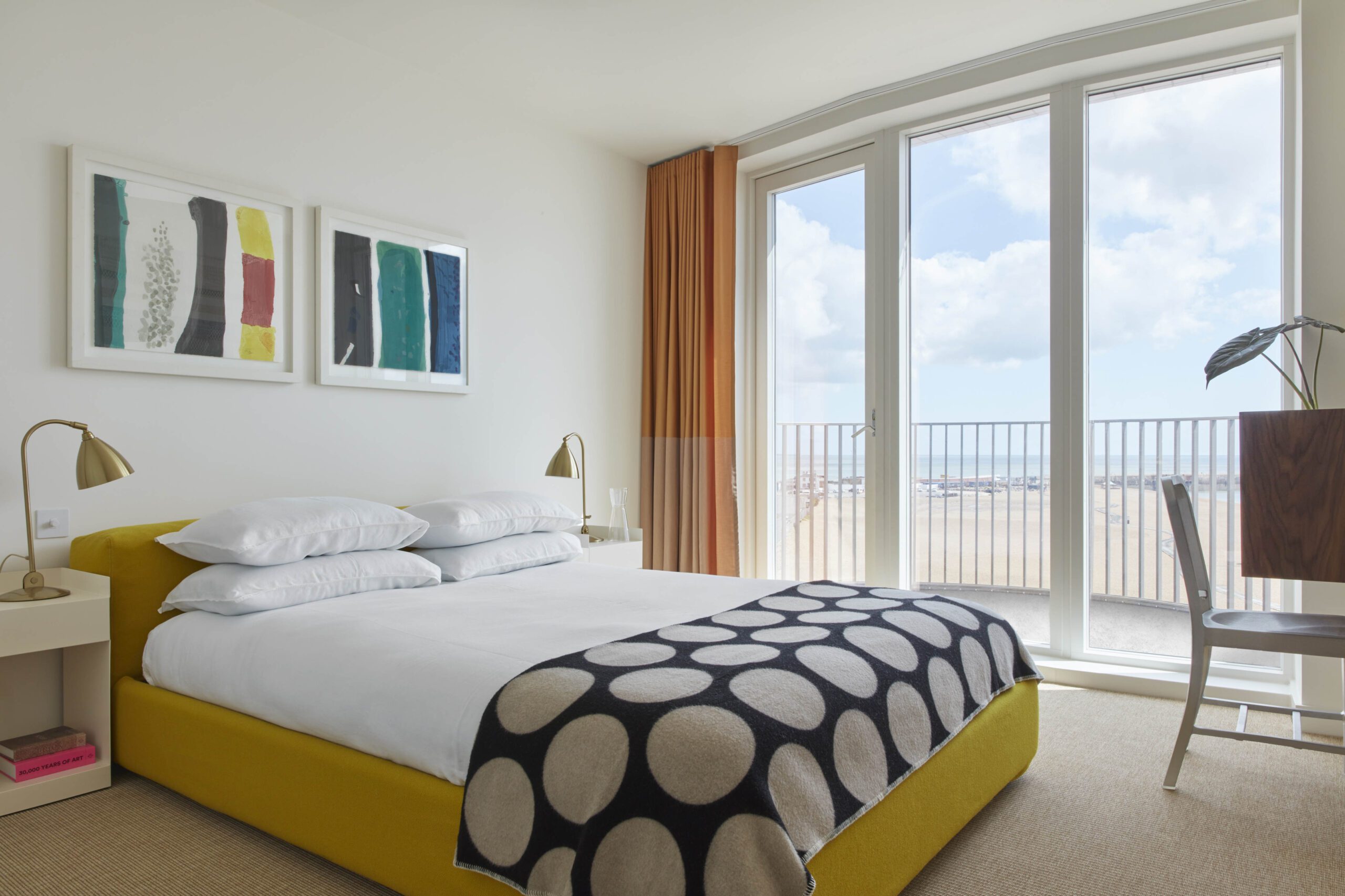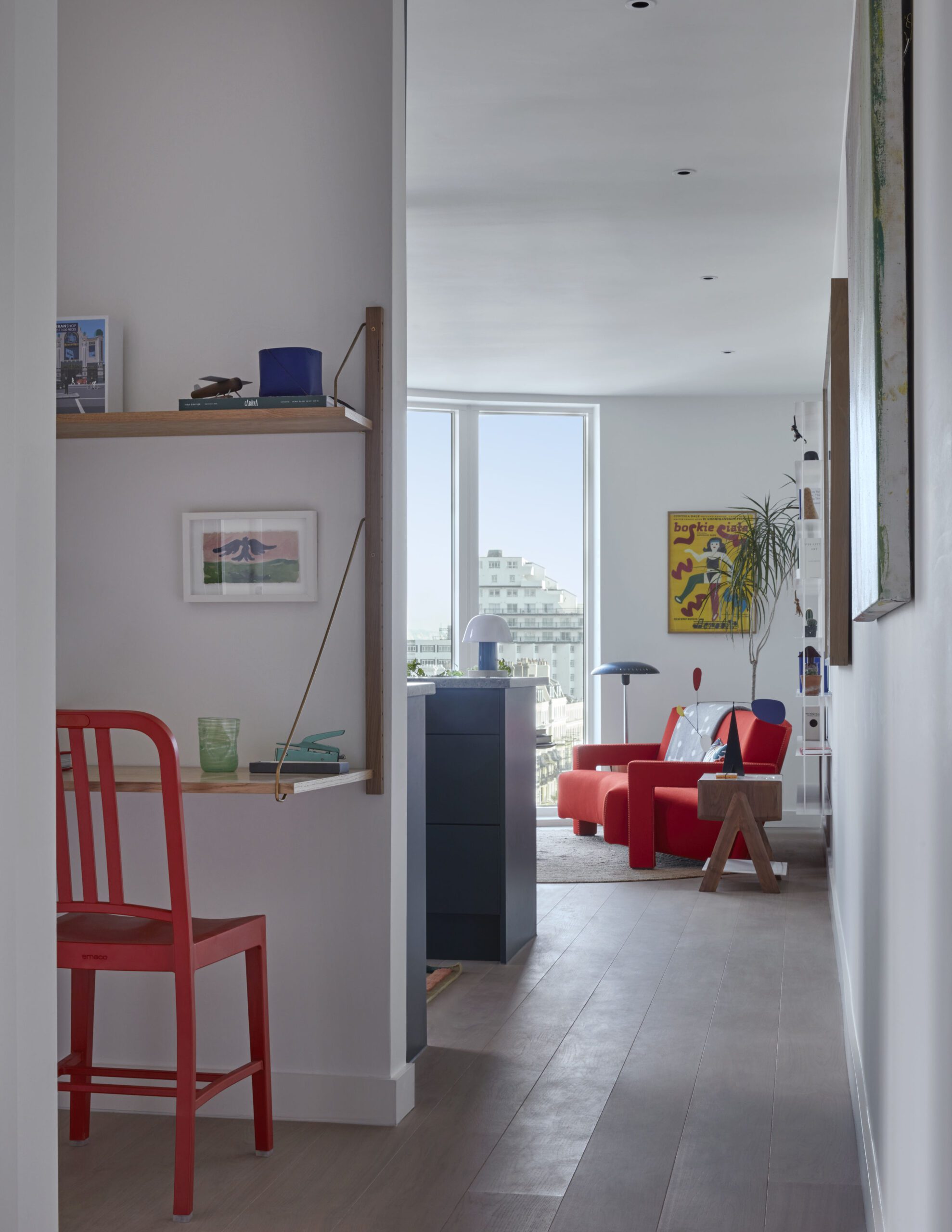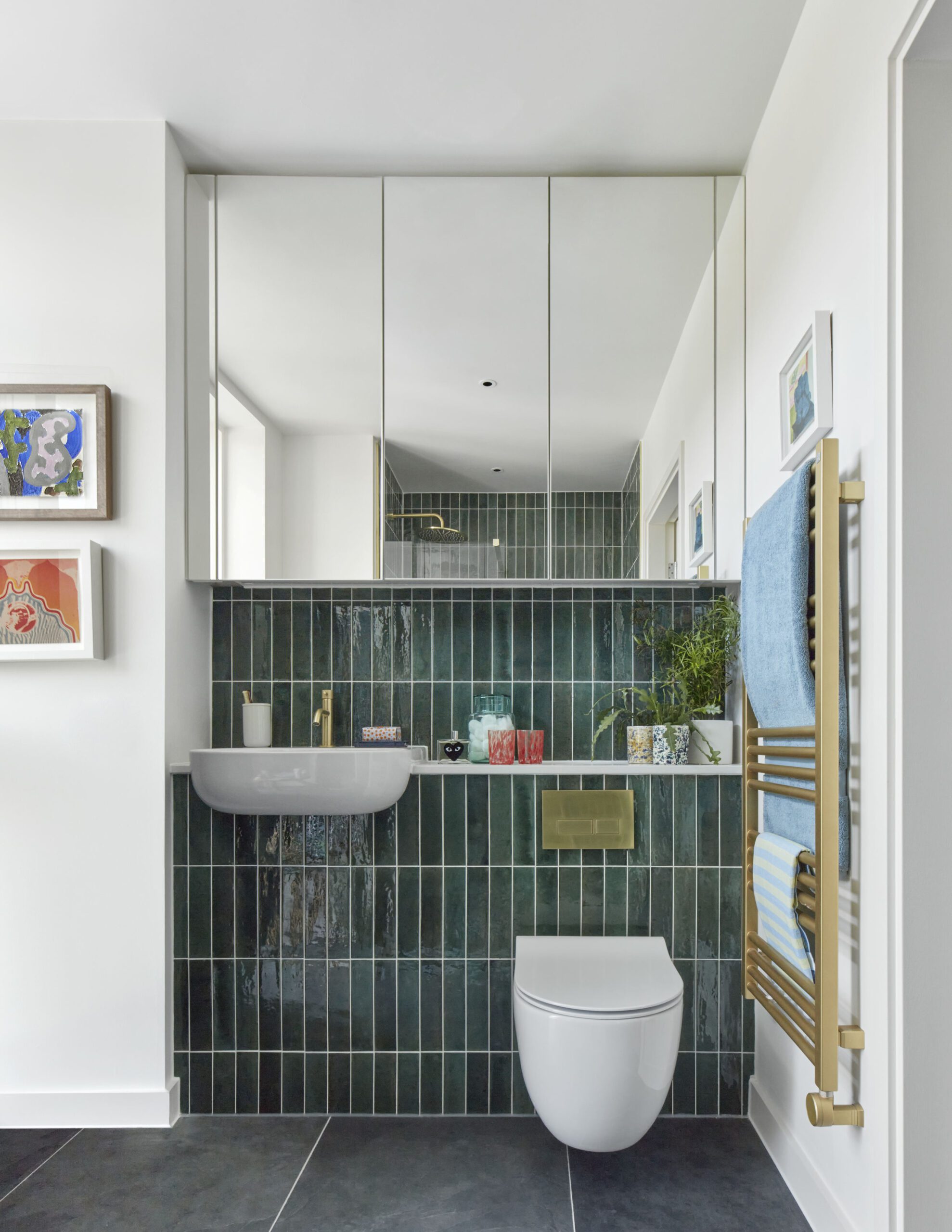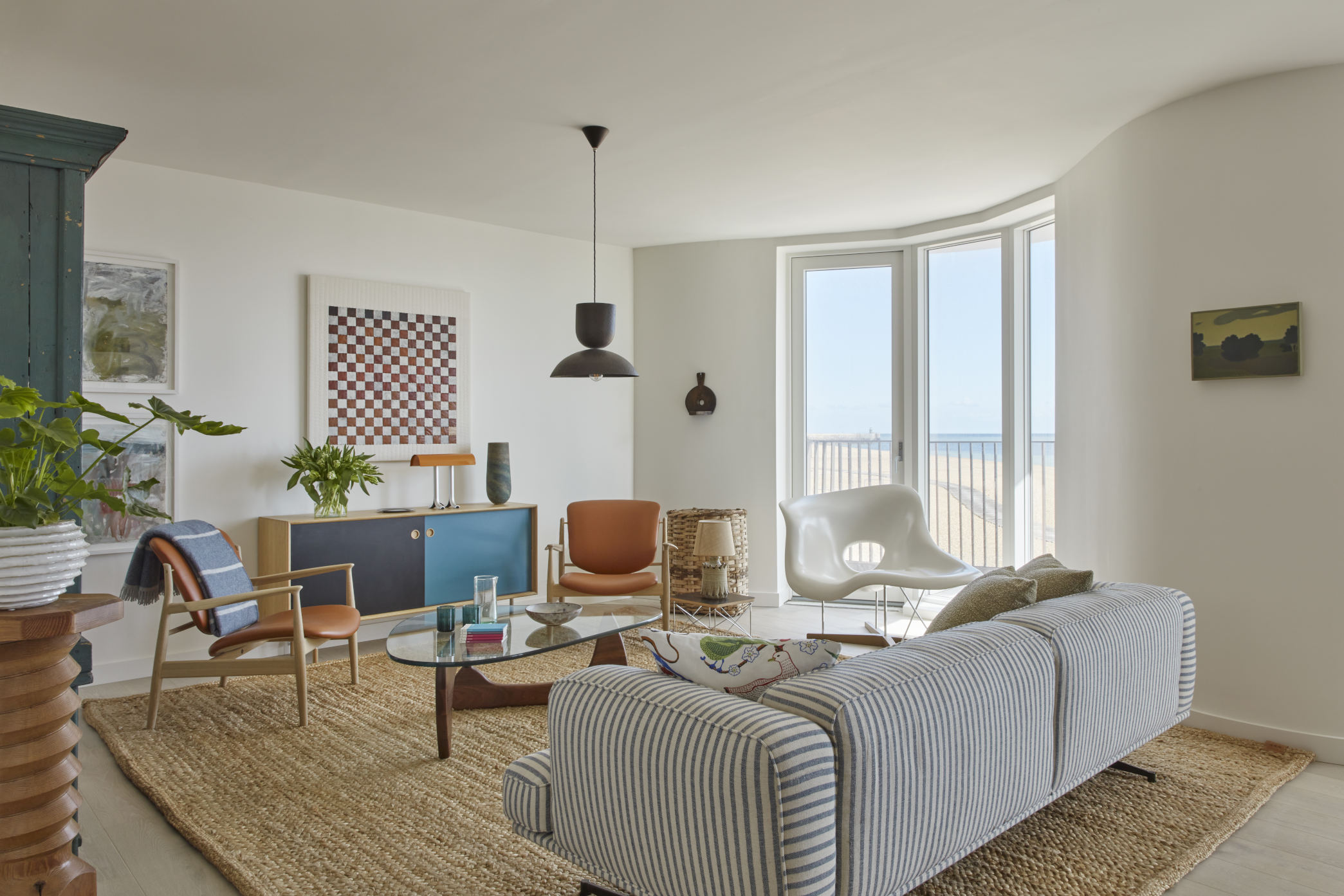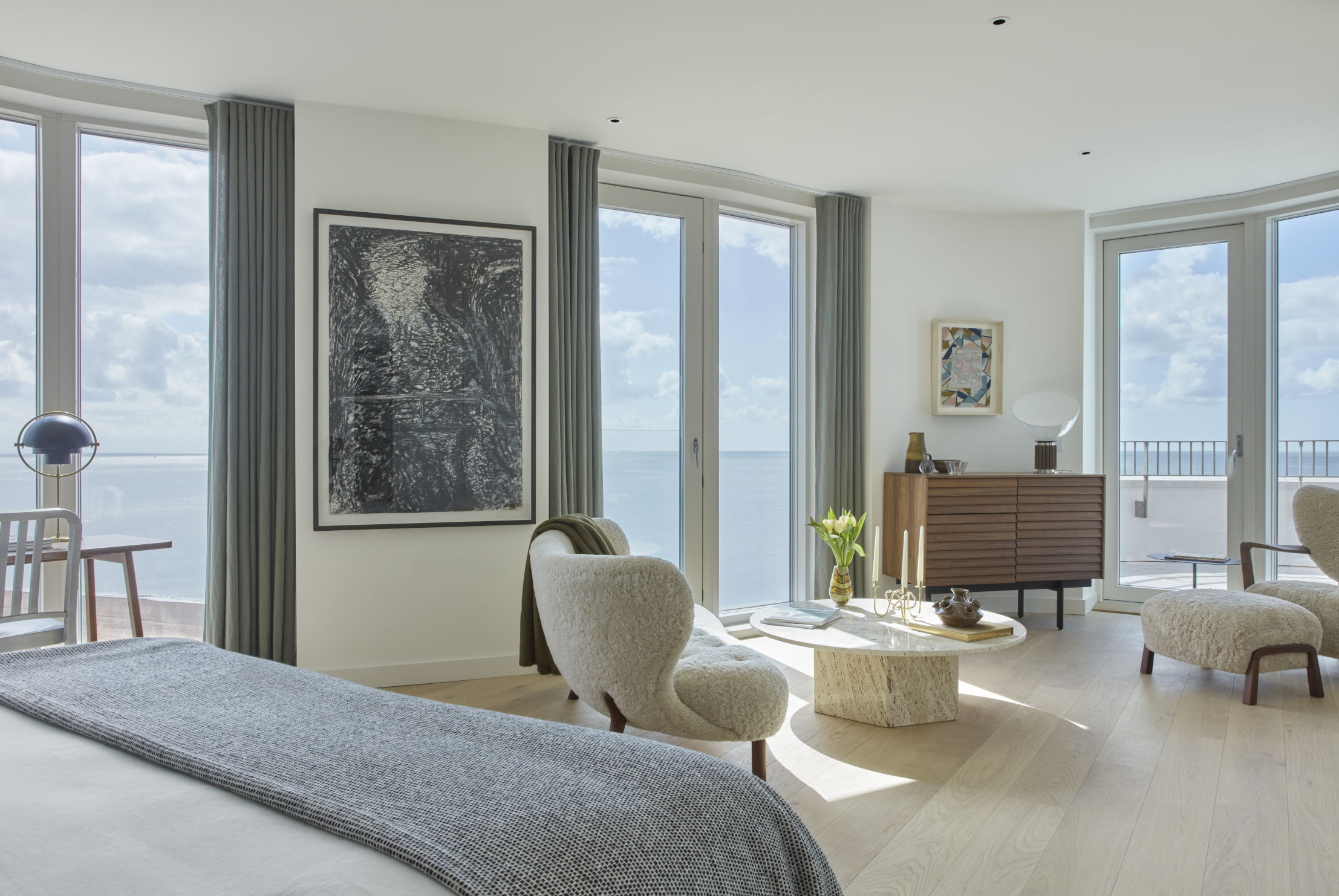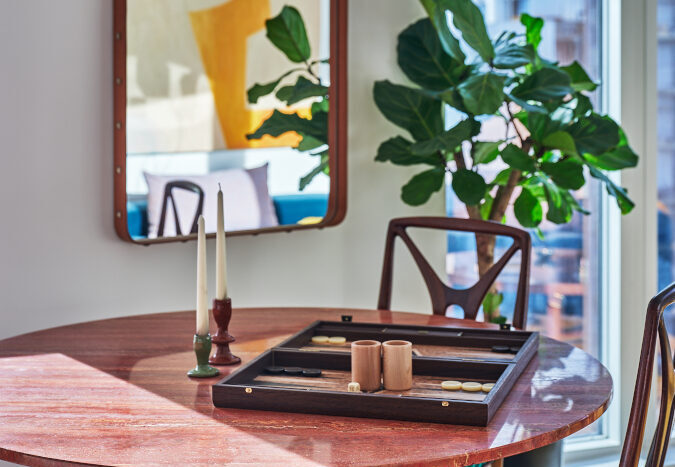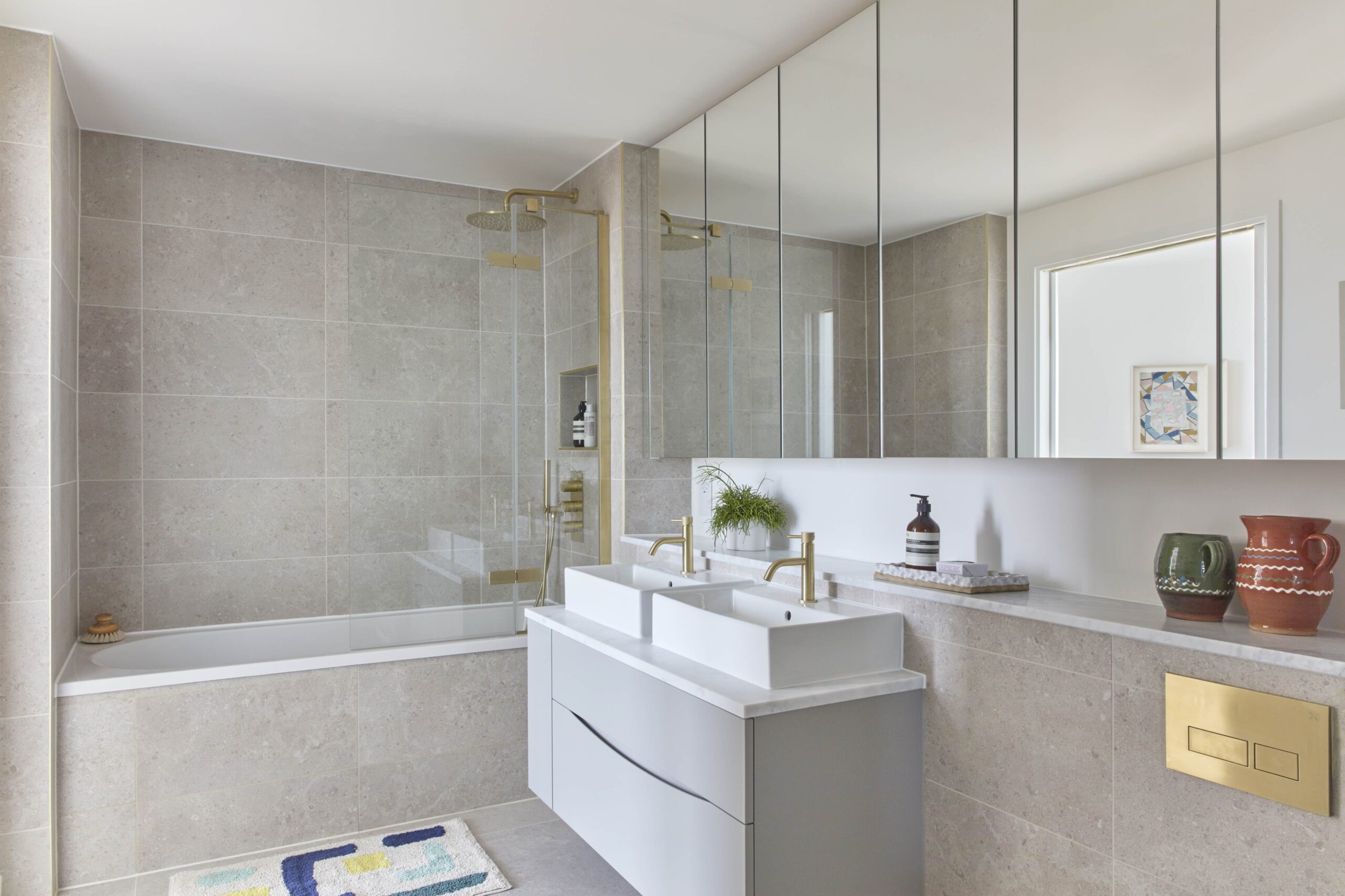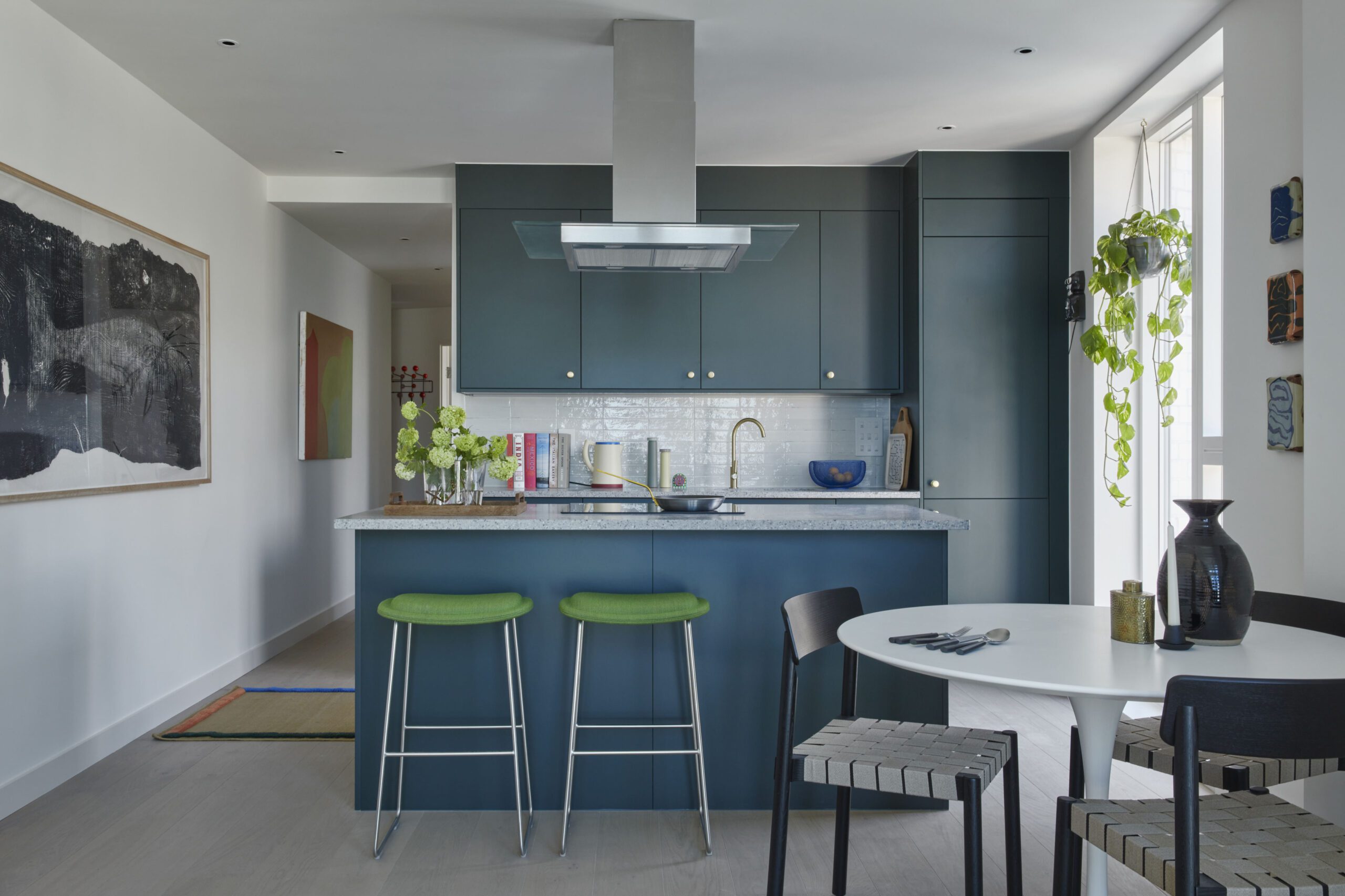 discover more about folkestone below