The Pilot Beach Bar – the World's Best Beer Garden
Josh De Haan's team from Rocksalt have done it again.  They've picked a fantastic spot on the beach for a bar.  The Pilot Beach Bar is located on the western side of the Harbour Arm, and looks out over the sea to France. It's the winner of the Muddy Stilettos Best Bar in Kent award for 2022, following on from The Lighthouse Champagne Bar's award-winning success in the same category for 2021.  Folkelife caught up with Josh on a rare day off to find out about the new venture.
"We certainly have the best beer garden in the world.  We look out over the sea, and I think it's important to give people a place where you can enjoy space and a decent drink.  The Pilot Beach Bar is on the site of the old Pilot Station where small boats would guide larger ships around the Goodwin Sands – one of the most dangerous areas to navigate in the English Channel."  
involved in the harbour arm
"I love the Harbour Arm, and all that it offers.  I spend a lot of time there and can eat my way from That Burger to Sole Kitchen and the rest.  What we wanted to offer was a bar at the entrance to the western end of Arm, now called Beachside.  You can either get a drink before you go in, or stop with us on your way out.  We have Rocksalt at the other end of the Viaduct, and it's great to be a part of this area of the regeneration as well.  And, as I say, what more could you ask for in a beer garden such as this!"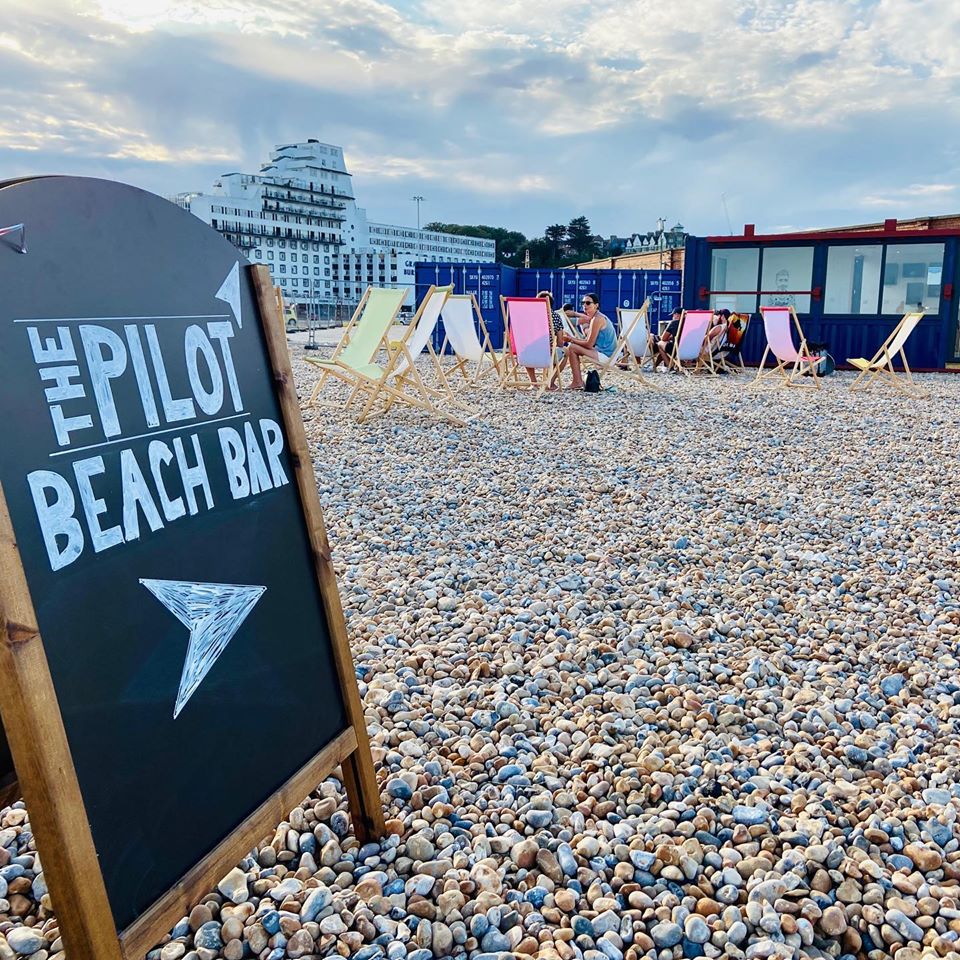 ---
bar snacks
"Our main focus is to provide a good drink, be it decent coffee, hot chocolate or a cocktail, beer or wine.  It's all about cans – tinned British wines and beer, and in the summer weather, we've got frozen cocktails on offer too.  Thanks to having the Rocksalt kitchen just up the way, we can prepare shellfish pots of whelks, cockles and muscles served with vinegar and pepper and a little wooden fork.   I want to jazz it up too and offer fresh crab salads and lobster cocktails too. 
"We're going to bake fresh Danish pastries in the morning at Rocksalt and bring them down so people can enjoy them with their coffee.  I can see this being really popular in winter too.  There's nothing better than wrapping up with a decent coffee and fresh Danish whilst enjoying the sea.  As with all the food, it will be a case of 'when it's gone, it's gone' so you'd better be quick!"
Grilled Cheese Sandwiches
"There's so much variety of food on offer on the Harbour Arm. The chefs are playing around with ideas for cheese toasties and would love to offer a 'Pig Mac' which is a slow roasted pork with a really good macaroni cheese.  They're telling me you make a creamy macaroni cheese and set it in the fridge, then layer up on good quality sandwich bread.  Layer a square of mac and cheese, caramalised onions, pulled pork, an espresso barbecue sauce and squash that down on the griddle.  You get this easy, melty macaroni cheese filling with the full flavour of the barbecued pork.  We can do that, and different fillings too… you get the idea! 
"We'll have some decent tomato soup on offer too and other snacks to complement the bar.  Primarily though, this is a bar, which is new to our complement of restaurants.  We've got our pubs – The Radnor Arms, Duke of William, Five Bells and so on, as well as Rocksalt and The Smokehouse, so this is a nice addition to our family!"
Folkestone's diversity in food
"The whole point about the Harbour offering is diversity.  When we opened Rocksalt in 2011 there were few other eating options in Folkestone.  Now we have so many different places and there's fantastic quality too.  All of this diversity means that visitors come to Folkestone for a few days, rather than just a day trip – there's too much to see for one day!  It's also such an attractive place to live too. 
"Next door to us is our sister restaurant Little Rock.  This is where you can get fresh fish cooked really simply, any way you want it.  There's lots of outside space to enjoy there too, which has become really important since Covid.  Knowing that there's a bar on the beach which has a simple flow through to get your drinks, and a fantastic wide space to enjoy with your friends is really important.  We have looked at the space we have and offer a wonderful experience.  I'm looking forward to doing some hog roasts on the beach, and it would be great to think about winter-time bonfire sessions using a fire-pit, but that's for later on!  Come down and see for yourself though, it's just a stunning place to be!"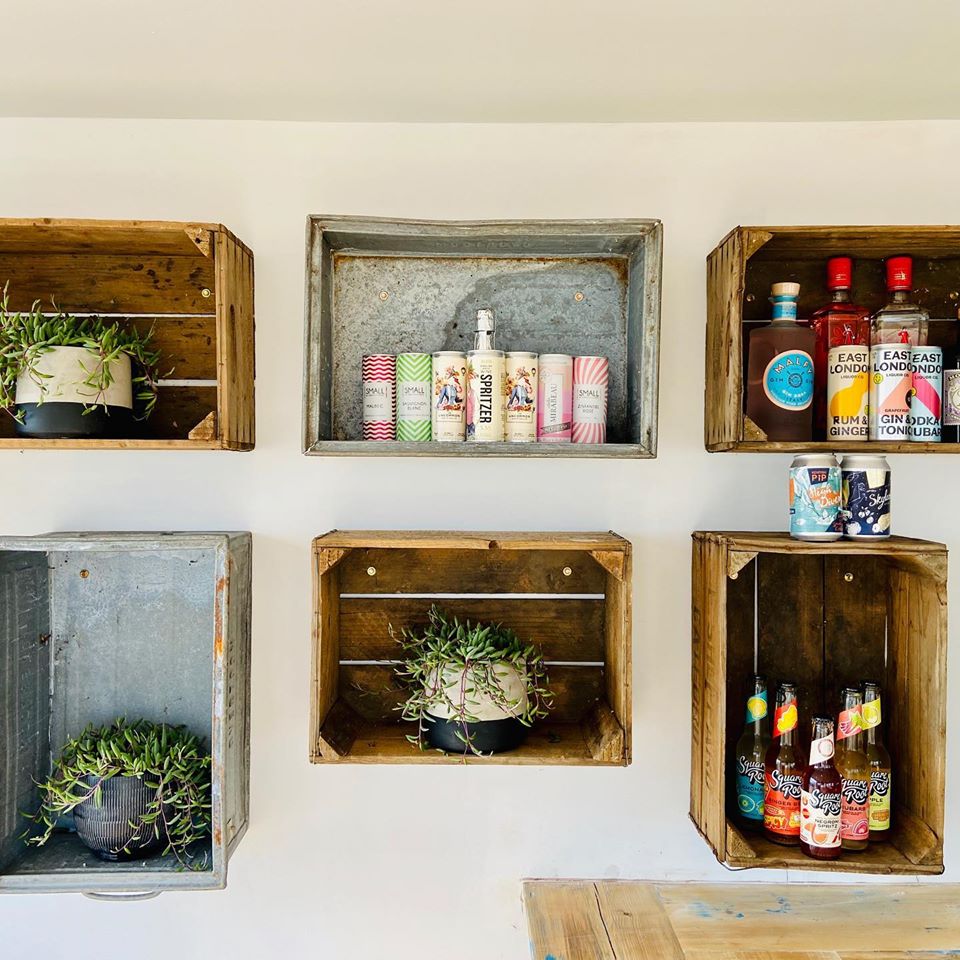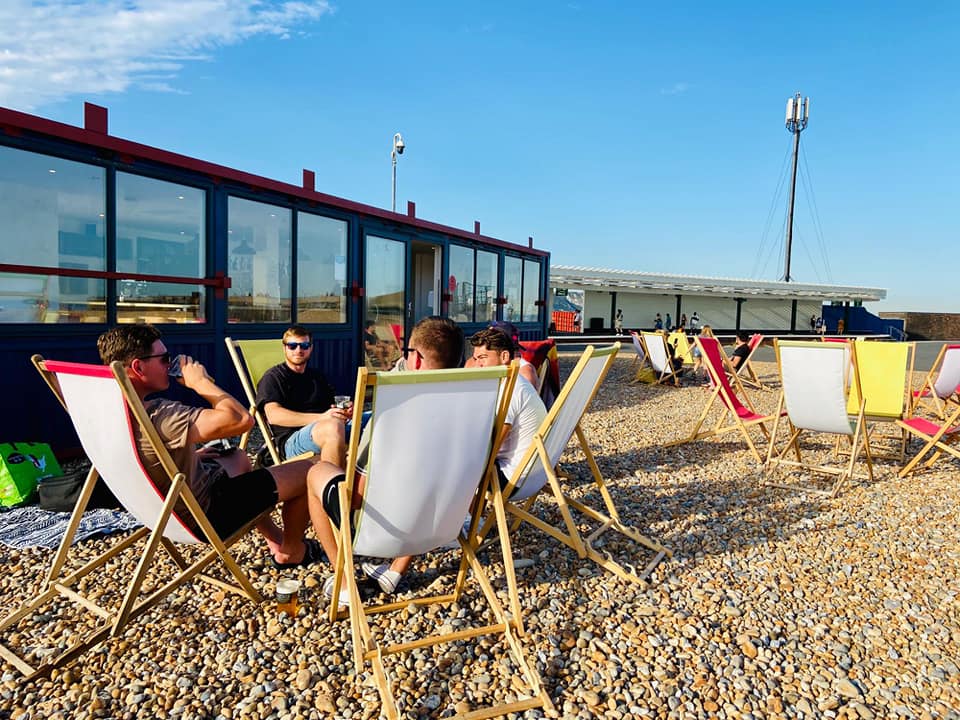 discover more about folkestone below