Cocomee – Authentic Pan-Asian Cuisine
Cocomee is on the corner of Bouverie Road West and Castle Hill Avenue in Folkestone.  The family team serve their favourite food, from growing up in Malaysia as well as dining in London and abroad.  Their menu is a curation of their personal and most memorable gastronomic experiences!  From Malaysia, they will tempt you with noodles and coconut curries, or you might like to discover the difference between dumplings from Japanese gyoza vs Cantonese steamed Dim Sum.  The choice is yours, and you won't be disappointed.  Restaurant manager Kim Lim and Consultant Anouk Rowlandson spoke to Folkelife about opening a family-favourite venue.
malaysian curry
Kim: "My parents have been running this venue as Kalalas since 2009, so people will know where we are.  During the pandemic though we decided to go down a different route.  We decided to change to an a la carte menu, which allowed us to offer a wider range of Pan-Asian dishes balancing modern and authentic elements, rather than a traditional Chinese buffet.  My uncle is the chef here and he was keen to cook some authentic South East Asian food using the freshest possible ingredients.  So we sat down and started to think about all the wonderful food we could serve."
Anouk: "I'm a restaurant consultant and my job is to identify all those wonderful dishes, and fine-tune the menu so that there's something on there for everyone.  It was a really hard decision as to what to put on the menu as it's all really delicious.  The Mongolian Lamb for example is so good, I don't know how they cook it like that!  It's marinaded and then roasted so the skin goes really crispy and the plum sauce really compliments it.  The lamb is melt-in-the-mouth tender.  That's one of my favourites!"
Kim: "The name Cocomee actually is a translation of our favourite curry.  Coco is coconut, and mee means noodles.  So we're trying to get you to eat that without knowing it!  The coconut sauce is flavoured with lemongrass and some chilli and other fresh spices.  It has potatoes in it which are soft and absorb the flavours, and quite unusual for a curry.  You can have it with okra and aubergine or more traditionally with chicken or fish. The sauce is orange in colour and when you taste it it's really rich and oh, just delicious!  I think that's my favourite, because it's what we eat, it's the food I've grown up eating."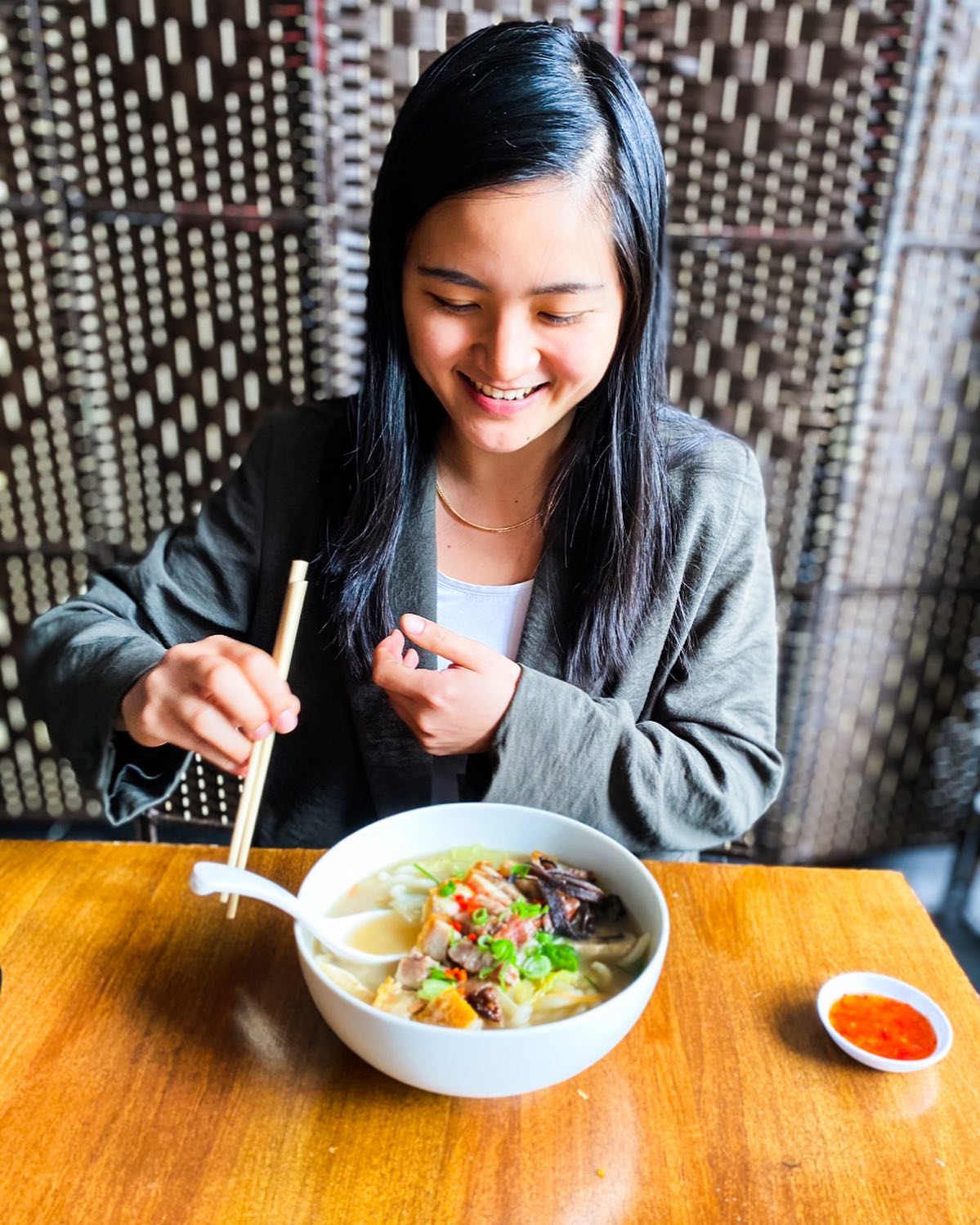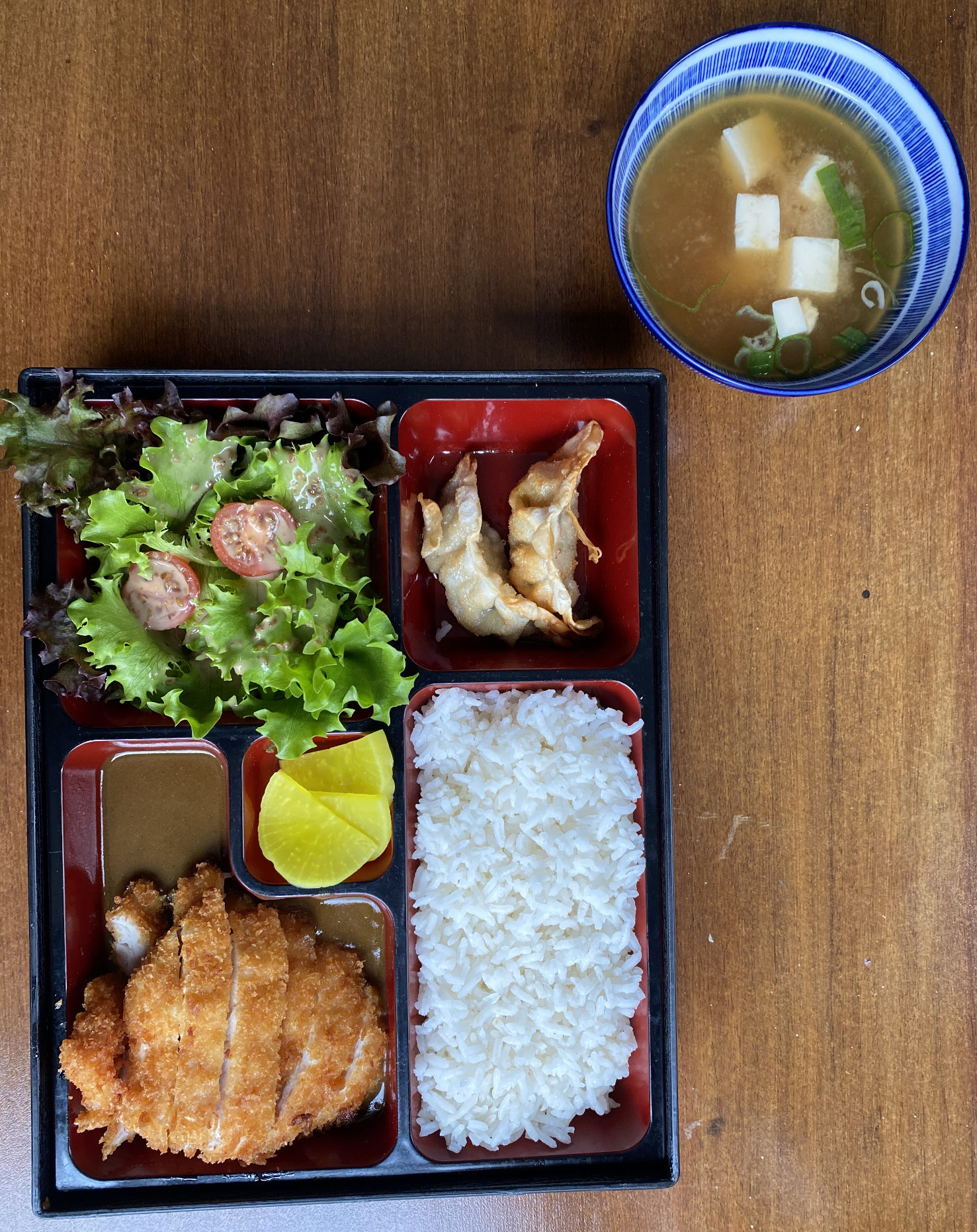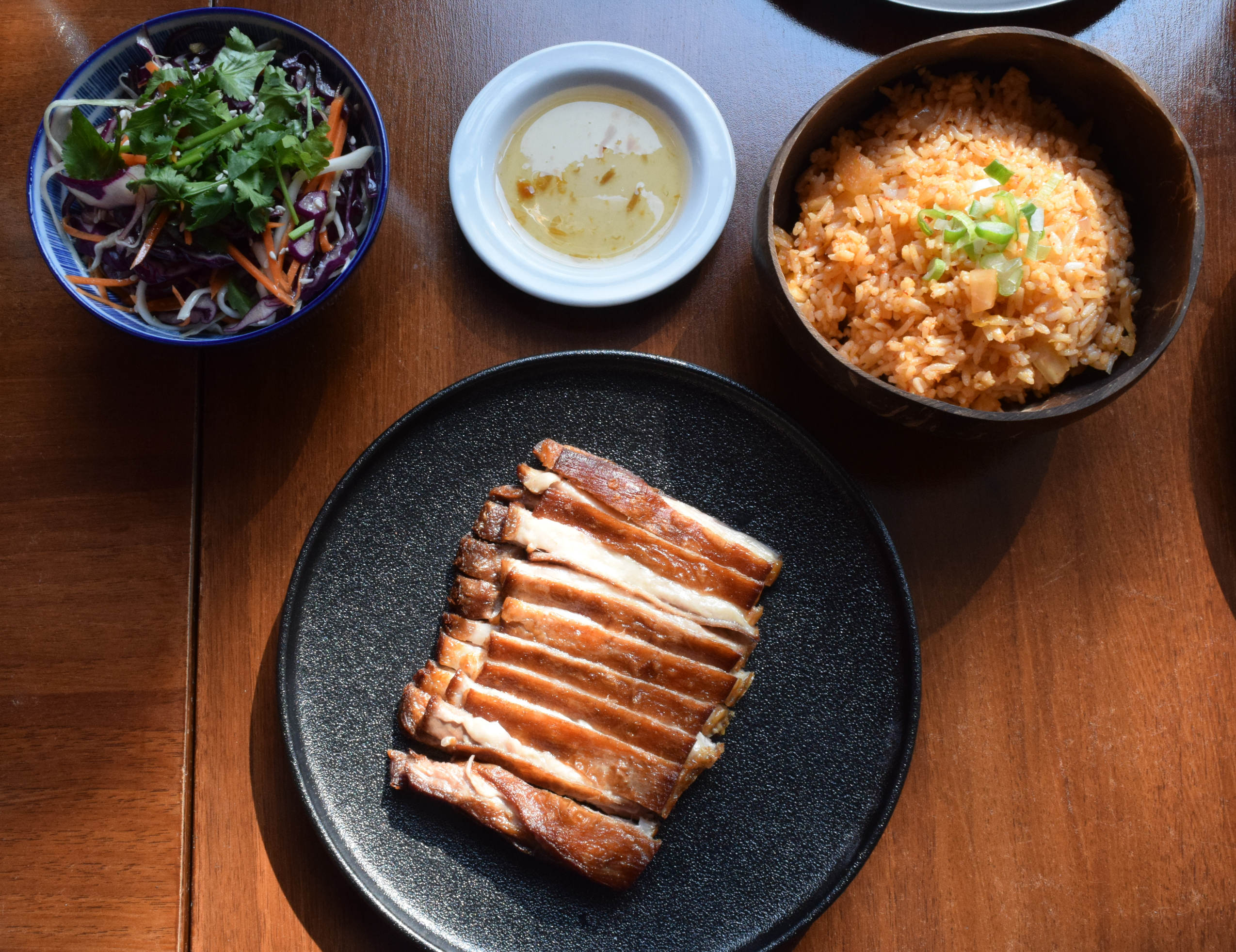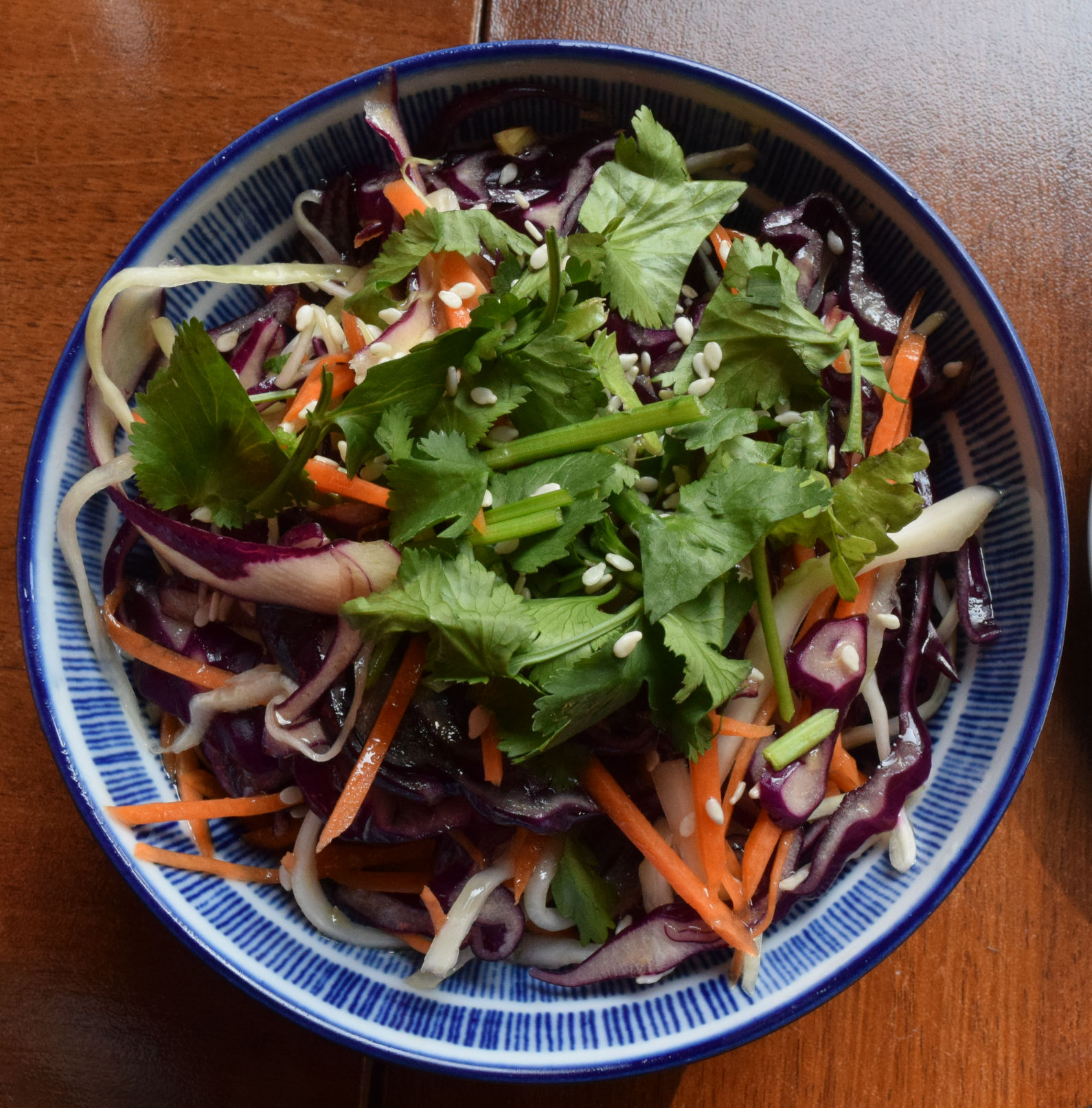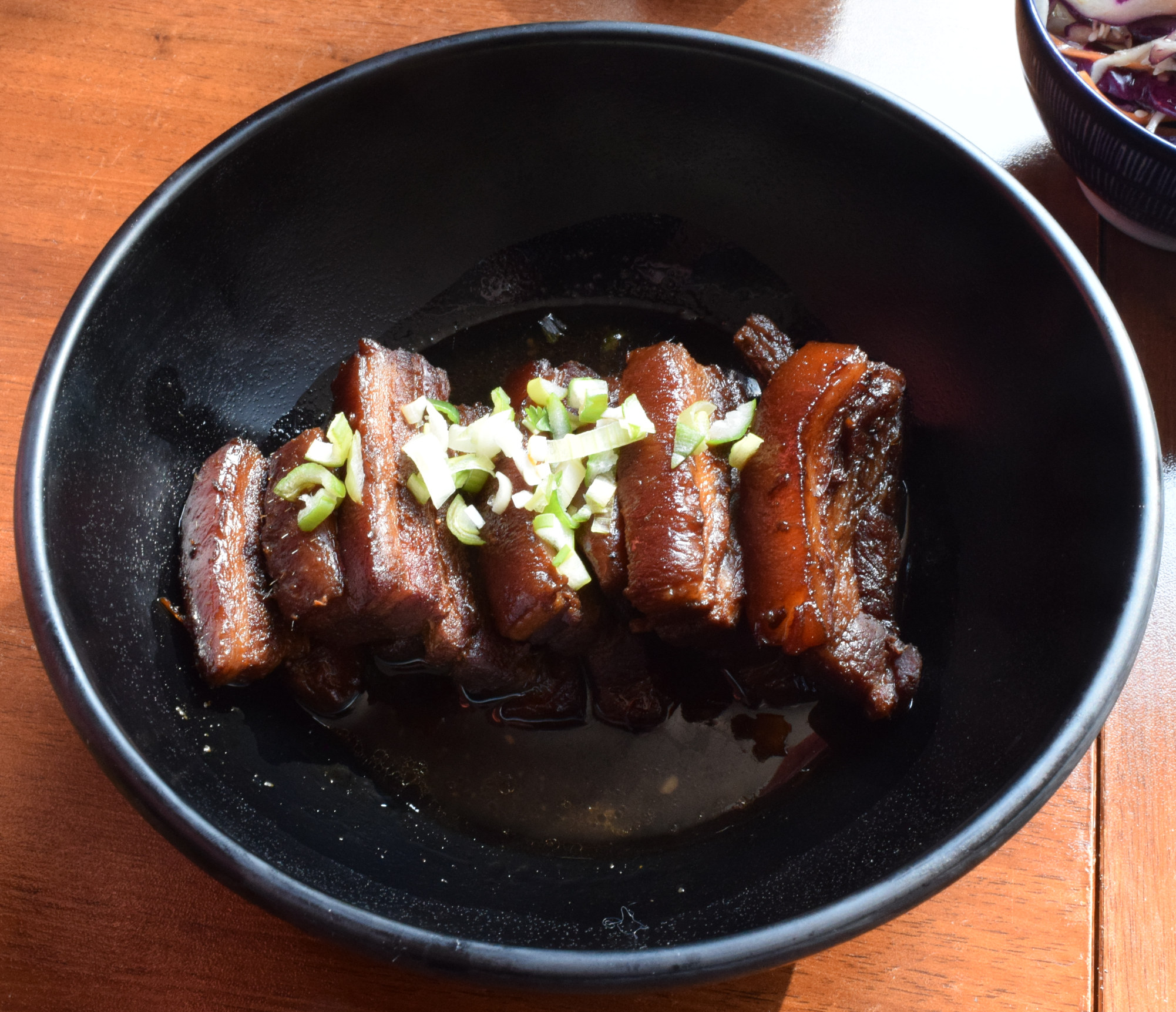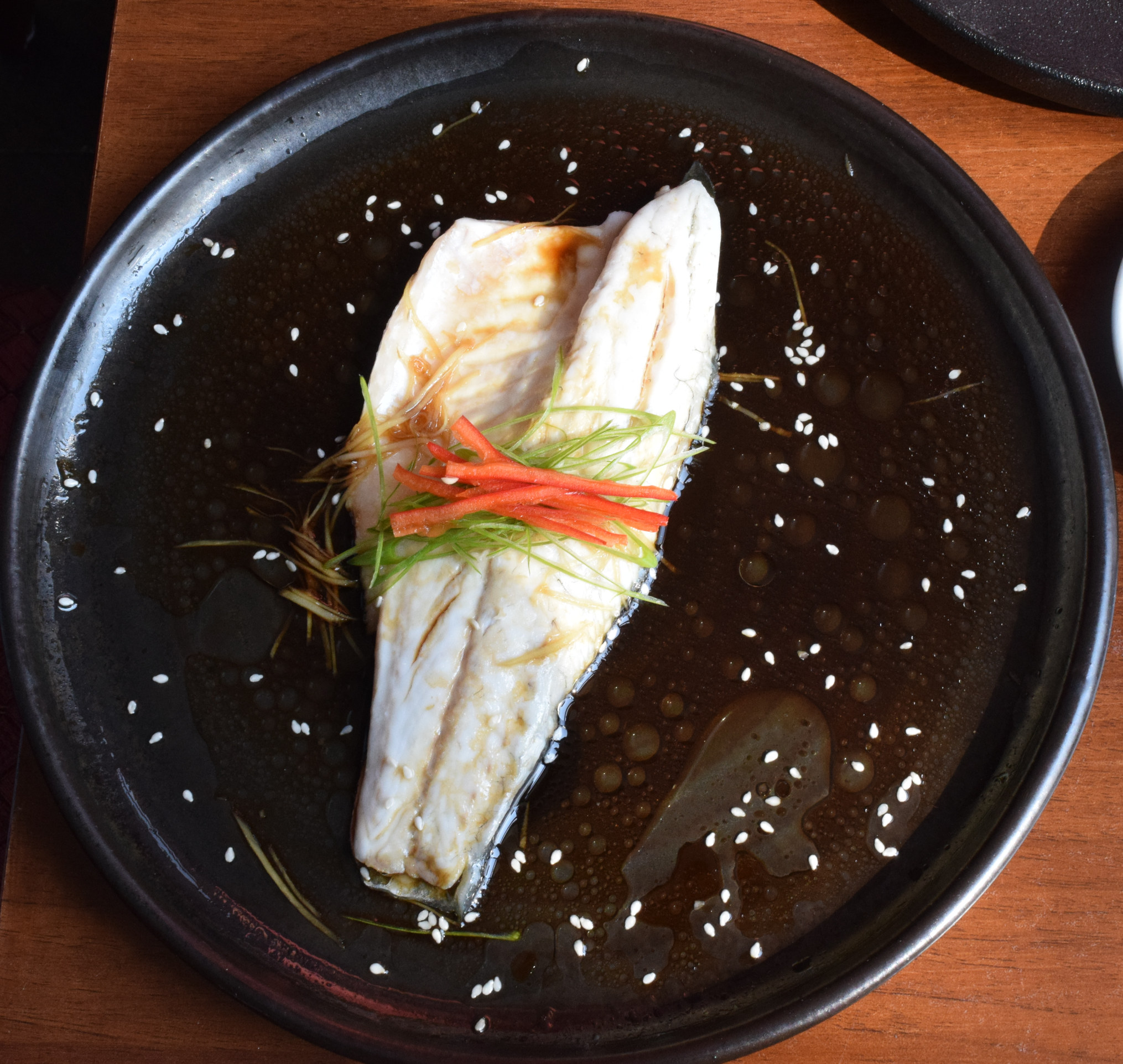 Bento Boxes
Anouk: "Bento boxes are a selection of delicious Japanese food.  You get rice, dumplings and miso soup and then a choice of one of our mains to go with it.  They're great to share, but also great to keep to yourself if you're not a sharing person!  The boxes are great too as everything has its own place.  And if you have one of these to take away, people get very excited by the reusable boxes!"
Kim: "What's important about our new menu is that we're cooking using the freshest possible ingredients and food from a wider geographical area than before.  Our chefs have a huge amount of experience and every few years we go back to Malaysia to try out what's happening there.  People's palates are changing and I think they want to try more global foods.  Our mission is to transport the very flavours and essence of South East Asia to here, that's our dream!"
seasonal fresh flavours
Anouk: "When you start with a new idea for a restaurant it's really easy to come up with 100 dishes you want to offer.  What we've done here is to pair it down to around 30 sensational dishes that people will love.  Then, as the seasons change we can make small changes to reflect on the ingredients we can get and the sorts of things people want to eat.  It's a modern menu, and we print it on paper so we can make those changes easily. 
"My current favourite, apart from the Mongolian Lamb, well, I can't choose a real favourite!  But I do love the Dragon Whisker Prawns.  They're wrapped in this really thin pastry and look incredible!  And they come with this delicious mango sauce which is a bit like a mango lassi – a dessert – but it goes so well with the prawns."
Kim: "I'm a huge tea fan, and there are a lot of Asian teas that go really well with the food we serve.  A delicate Jasmine tea always works but we have some fantastic flower teas that look so good.  I can't wait for you to come and try our food, and I'm sure you will enjoy it!"
Find out more about folkestone below