The First British Black Officer – Walter Tull
Born in Folkestone to Daniel and Alice, Walter Tull was set to make his mark on the world. His father was from Barbados, and arrived in Folkestone in 1876.  Here he met local girl Alice and got married.  Walter, and his elder brother Edward, are a crucial part of British history.  Edward was the first professionally registered black dentist in the UK.  Walter was the British Army's first Black officer, and one of Britain's first Black professional footballers.
Walter was celebrated on Armistice Day 2021 when actor Nicholas Bailey paid tribute to him at the Cenotaph.  In October 2021, Walter was also posthumously inducted into the National Football Museum's Hall of Fame.
Both their parents died, so in 1897 Walter and Edward were sent to an orphanage in Bethnal Green, East London.   The Folkestone Museum and the Sports Trust spent the centenary year commemorating the end of World War 1 celebrating the legacy of Walter Tull in the British Army, and British Football.
Finding his feet
Edward was separated from Walter when he was adopted by a couple from Scotland.  However, Walter had found his talent on the football field and had joined the orphanage's football team.  He played for local amateur team Clapton FC and whilst here, was spotted and signed to Tottenham Hotspur.
He suffered racial abuse playing for Spurs.  One newspaper reported a 'cowardly attack in language lower than Billingsgate'.  The reporter wrote: "Let me tell those Bristol hooligans that Tull is so clean in mind and method as to be a model for all white men who play football. In point of ability, if not actual achievement, Tull was the best forward on the field."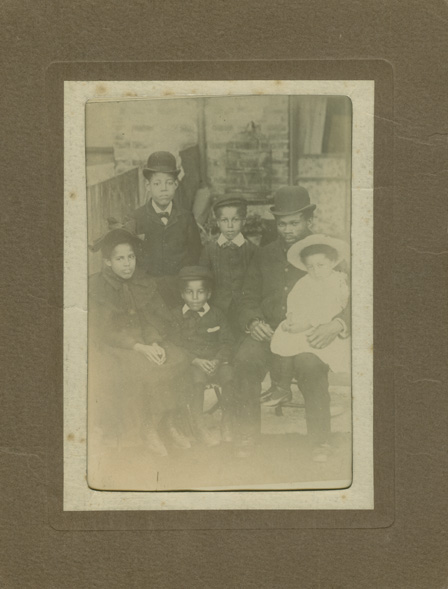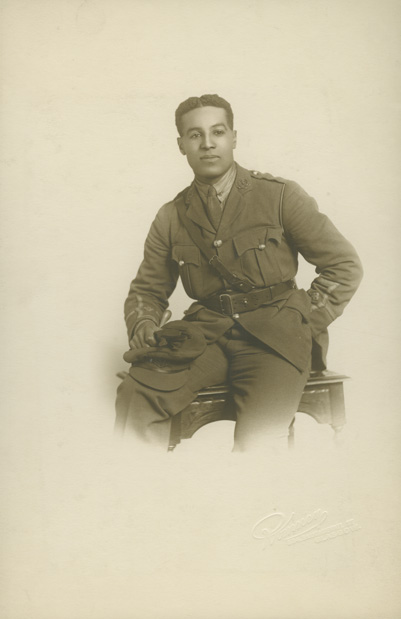 Football Battalion in World War i
This racial abuse left Walter sitting on the bench for many a game, until he was signed to Northampton Town FC.  He played over 110 matches for them before enlisting to fight in World War 1.  Walter Tull was part of the Football Battalion in the Middlesex Regiment where he rose to rank of Sergeant very quickly.
By 1916, he had returned to England to train as the first Black British Officer in the Army.   At that time, only a white-British-born man was able to train as an Officer.  Walter broke the mould, and achieved this title in 1917.
First Black British Officer
Second Lieutenant Walter Daniel John Tull led his white troops well and was praised for his leadership.  There is a campaign to have him awarded a Military Cross which his commanding officer, Major Poole, had said he had earned during his time on the Italian front from 1917 to early 1918.   He and his family still haven't received this award.
Walter died on 25th March 1918 in the 2nd battle of the Somme, in Northern France.  He is commemorated on the War Memorial at Arras, and also on our own memorial near the Arch at the end of The Leas in Folkestone.
walter's Legacy
At The Pages Of The Sea commemoration on 11th November 2018, Walter's face was created in sand on Ayr Beach in Scotland.  He spent holidays there with his brother, Edward, as they were growing up.
The Folkestone Museum and The Sports Trust are continuing his legacy by creating a Peace Field, a football pitch in the town named after Walter Tull, for all to use.
Images Courtesy the Finlayson Family Archive
discover more about folkestone below