Folkestone StoryMap – Hand Of Doom Productions 
The Folkestone StoryMap is an audio trail of short stories written by local residents and visitors.  They are situated around the Lower Leas Coastal Park, the seafront and other landmarks in Folkestone.  Hand of Doom Productions, a local community interest company, worked with over 300 people, mostly children, in 2020, to create stories inspired by the local history of the town.  Michele Sheldon, the project leader, talked to Folkelife about the StoryMap.
"I love stories, I love writing them and listening to them!  My children are now 17, 15 and 14 but when they were younger we spent a lot of time at the Coastal Park.  I always thought it would be great to have some stories that you could listen to as Folkestone has got such amazing history.  So the StoryMap idea has been brewing for a long time and now that the QR code technology is so simple, you can have as many stories as you like!"
Community collective
"We were very grateful for the funding we had from Folkestone and Hythe District Council and Kent County Council towards the project. We connected with Folkestone Museum, and ran workshops in their community space in the basement.  Dr Alison Moore, the museum's heritage officer, gave the children a tour of the museum.  She spoke about key historical events such as Folkestone's smuggling history, and the Arrival of the Belgians picture from the first World War.  However, Covid put an end to the workshops. 
"The StoryMap project was, in fact, a competition where we offered £100 for each winning story. We asked for the stories to be site-specific so they'd incorporate the landscape and history and what came through from these stories was a real love for Folkestone and its history.  We also had local actors lined up to read them out."   
Jessica Hynes and Dominic King
"We have a wealth of talent here in Folkestone and two times BAFTA-awarding winning actress Jessica Hynes is just one of the voices.  BBC Radio Kent's Dominic King, who grew up in Folkestone, reads another.  As well as Jessica and Dom, actors Alex MacLaren, Sarah Thurstan, Lucille Ferguson, and Oliver Senton also read stories."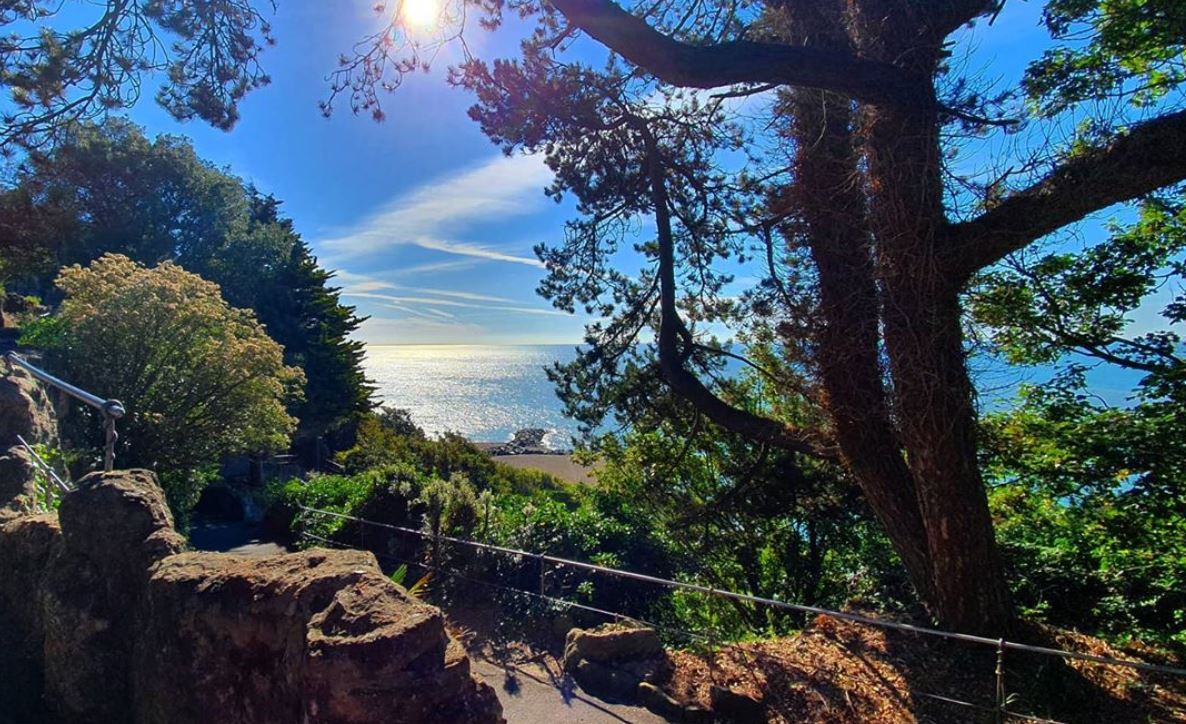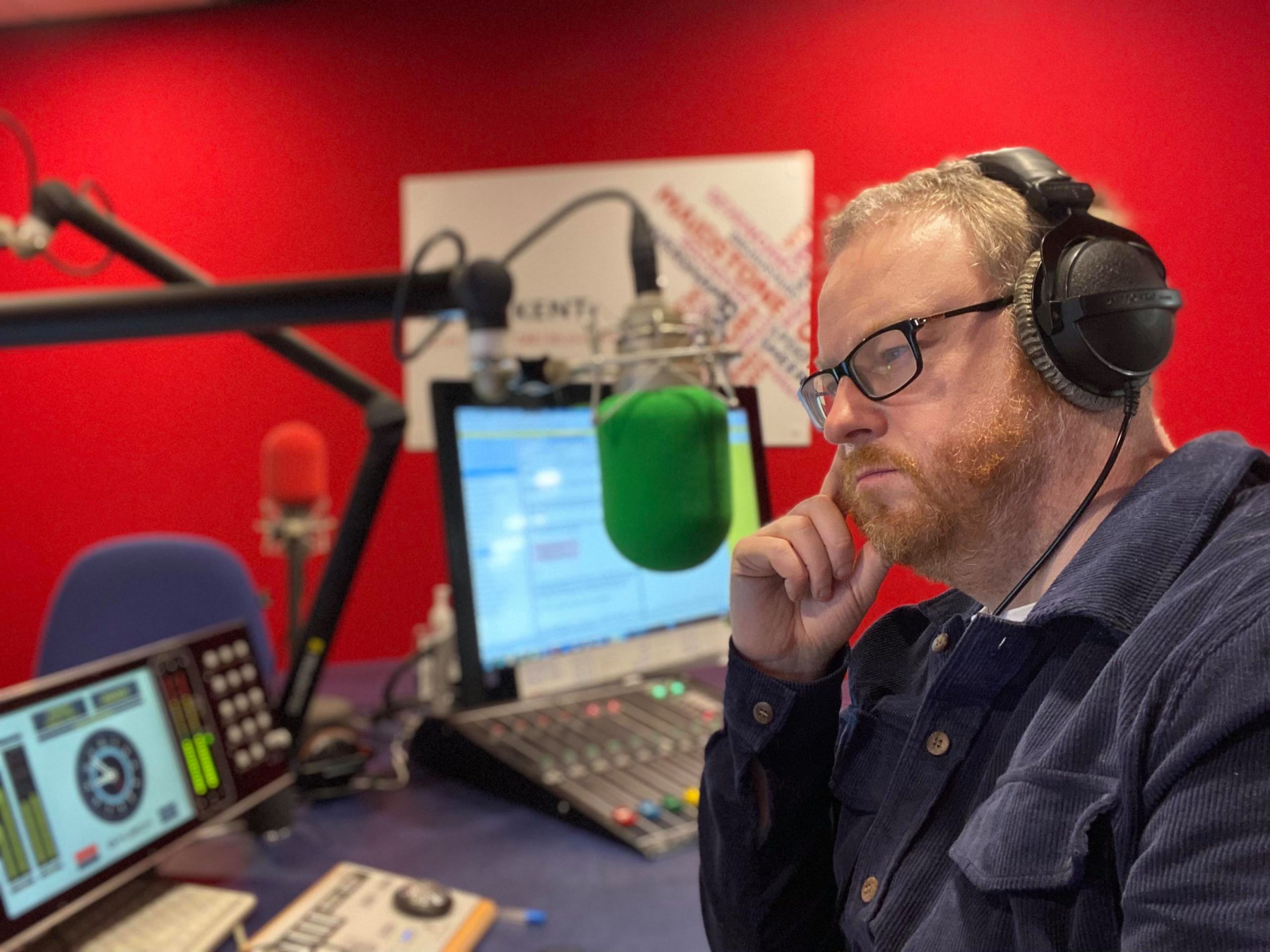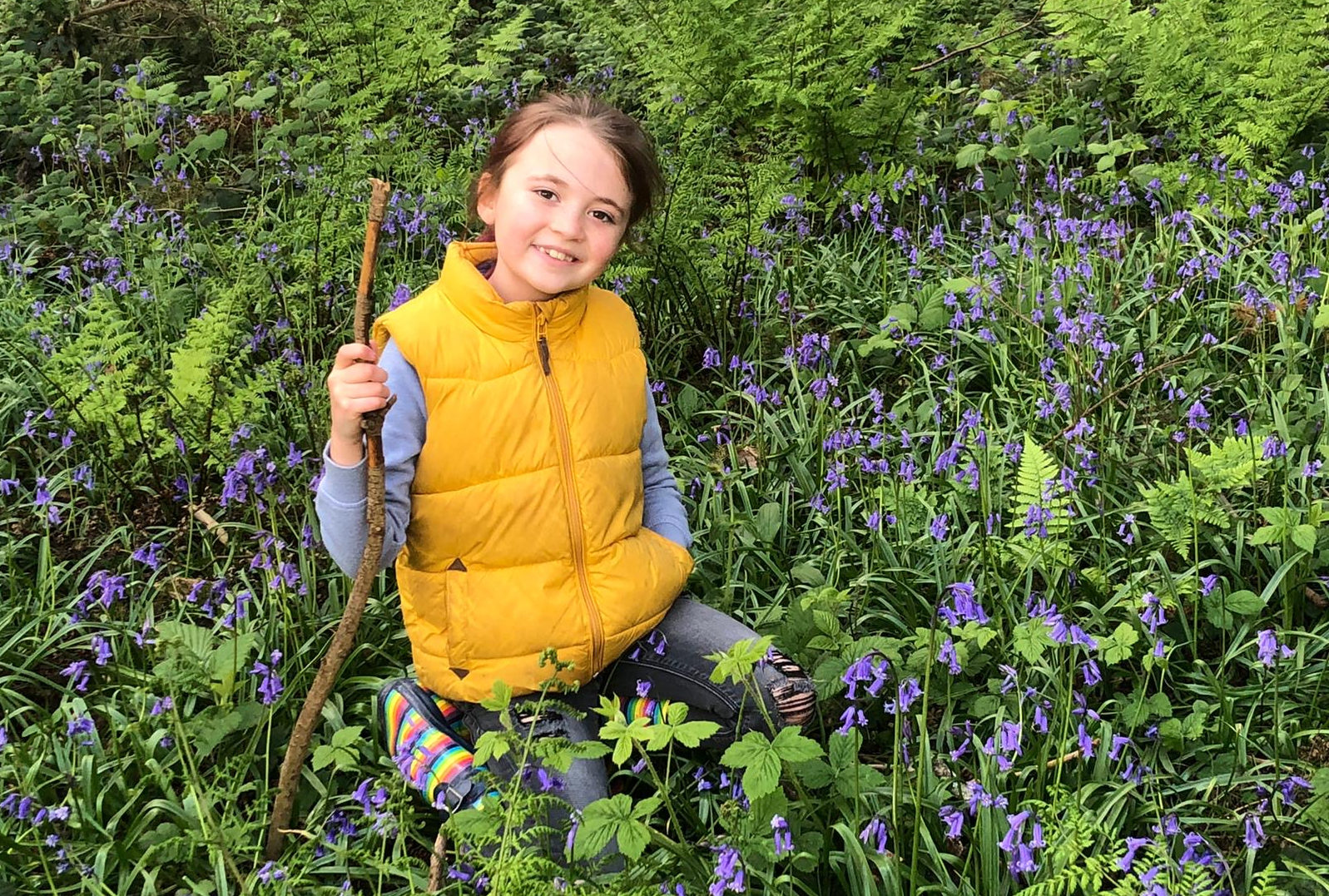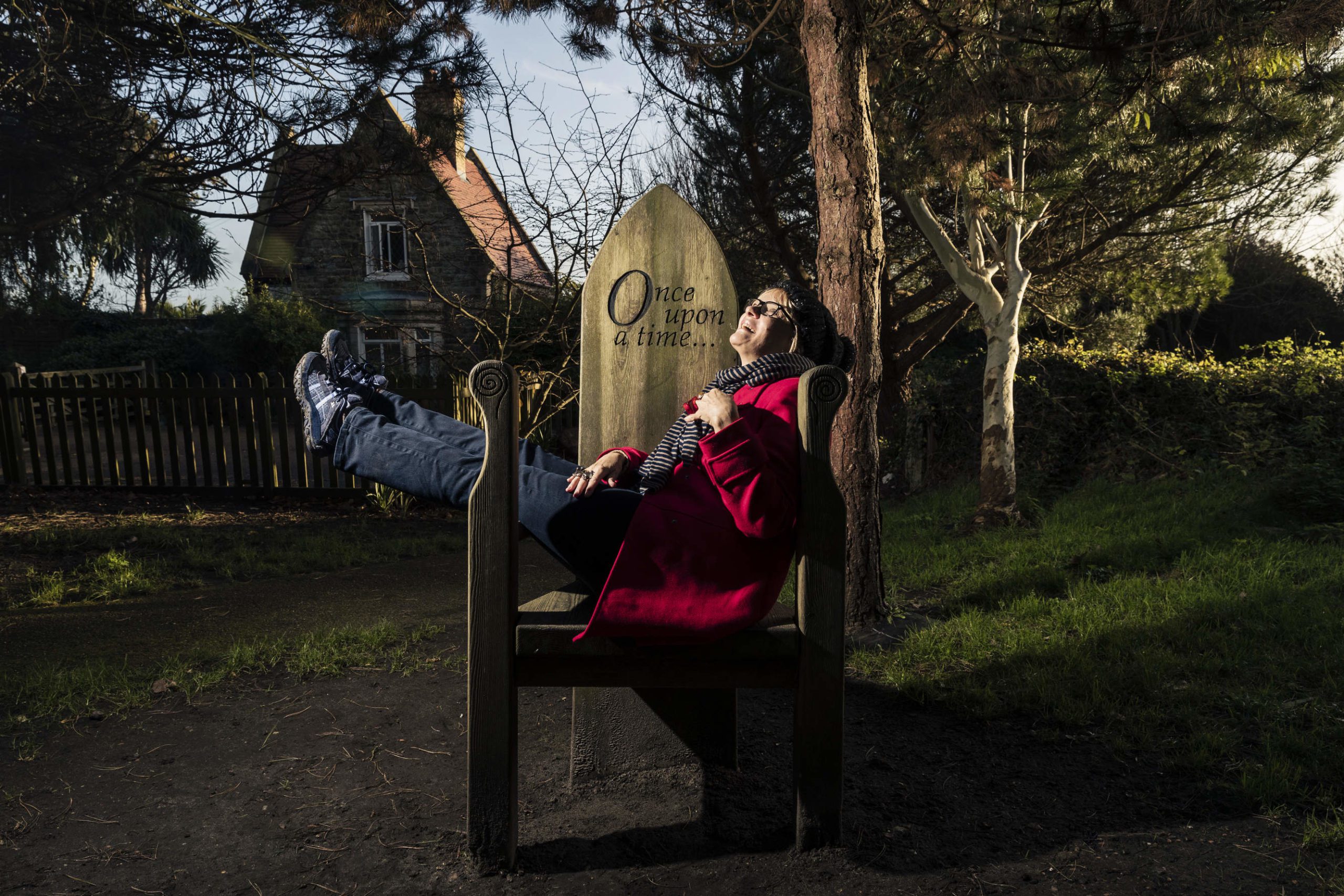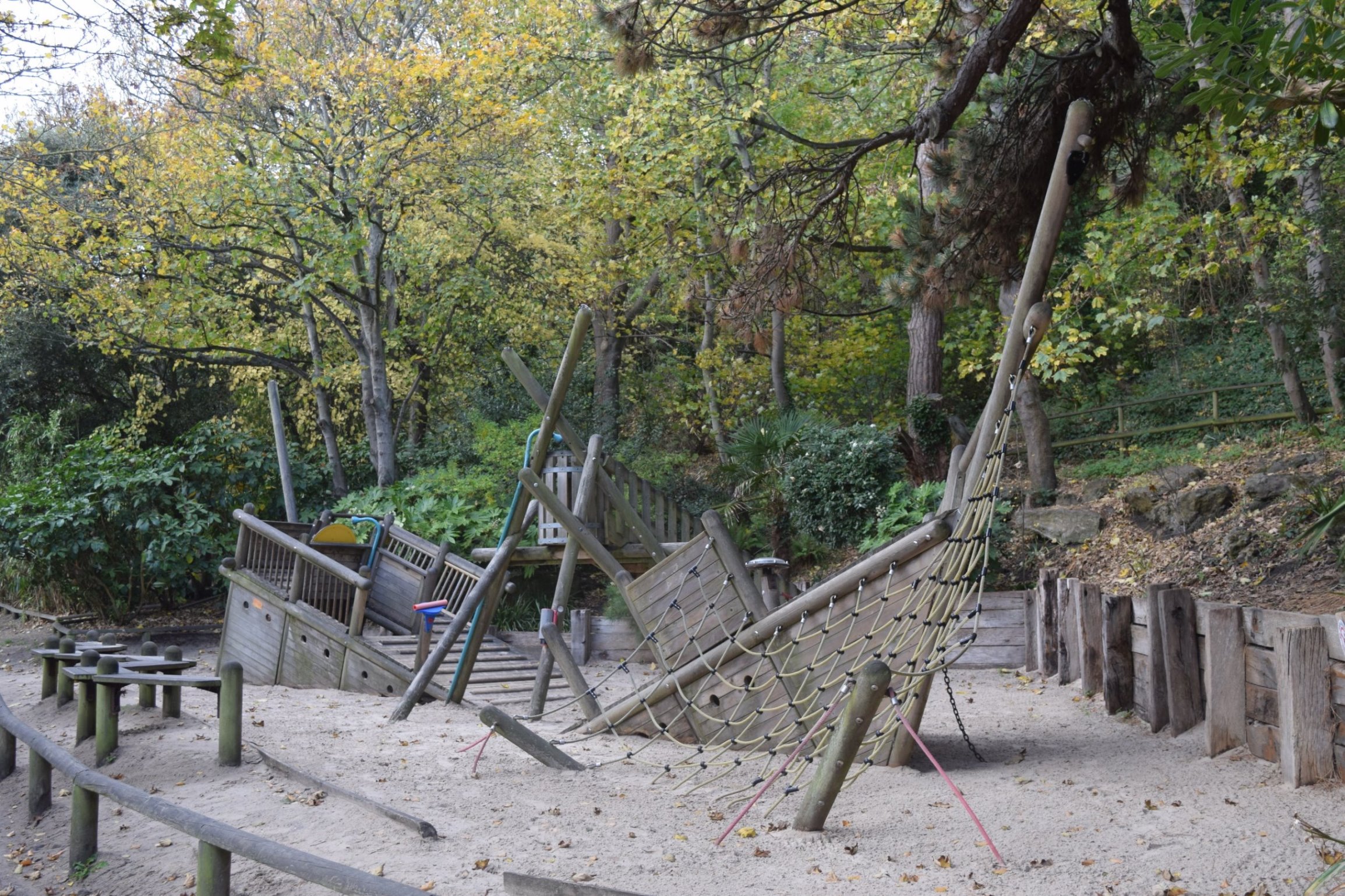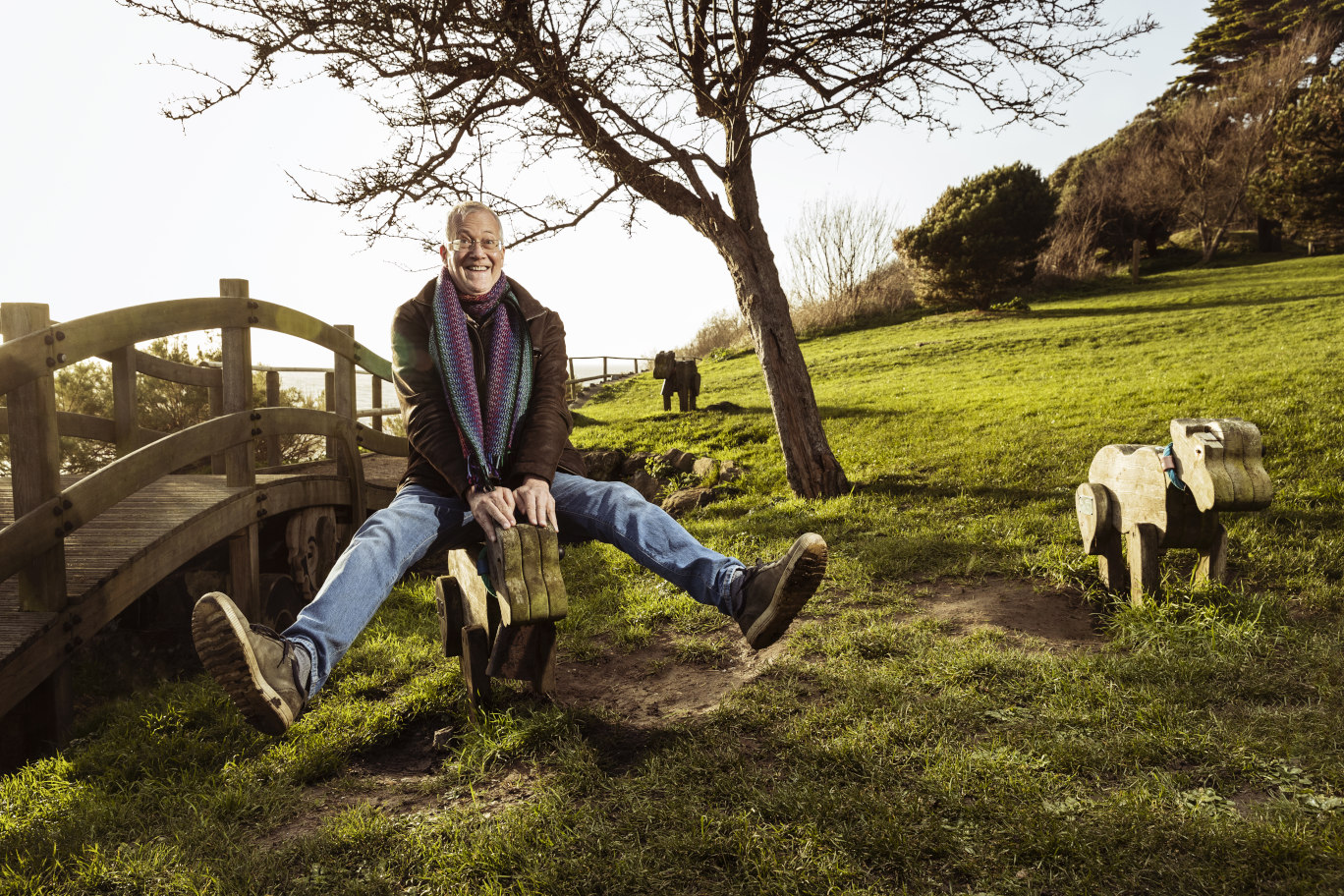 The winners
"Our youngest winner was Martha Brook, who was 8 when she wrote 'Martha and The Pirates'.  Based on playing around the sunken pirate ship at the Coastal Park, her brother and sister also feature in the story. Jessica Hynes reads this and the QR code is next to the sunken ship.  Alex MacLaren who's performed everything from Shakespeare to Panto, and runs workshops for The Spontaneity Shop reads 18 year old Joseph Burton's story 'The Gentlemen's Club'.  It's inspired by Joseph's interest in early 20th Century British history breaking from the Victorian influence. You can find the QR code at the top of the Zig Zag path, on the round concrete structure nearest to the cliff face. 
"Sallyann Fellowes is an actor, comedian and now one of our winners with her story 'Silverlight'. Her story is heavily influenced by her fascination of World War 2 and its connections with Folkestone.  Actor Sarah Thurstan reads this.  Sarah is local to Folkestone and has appeared in Coronation Street, Emmerdale, Eastenders and Mrs Brown's Boys.  You will find 'Silverlight' on the Once Upon A Time chair opposite the Toll House, near to a semi-hidden Second World War shelter."
The Leas Lift
"The Leas Lift inspired Louise Burgess's story 'Funicular'.  Louise has memories of riding in the lift and hopes her story will bring the lift to life for others.  Lucille Ferguson, better known to us as Mother Christmas from the Folkestone Living Advent Calendar reads 'Funicular', and X marks the spot for the QR code near to the Marine Parade entrance to the Lower Leas Coastal Park. 
"Charlie Bain-Smith is a local resident and architect, and his story is based around how people used the Lower Leas Coastal Park during the pandemic in 2020.  'Just The Ticket' is read by Oliver Senton, who's Folkestone-based but has appeared in many West End shows including Mamma Mia! The Musical, The Showstoppers, Peter Pan Goes Wrong and for The Royal Shakespeare Company.   You'll find the QR code on an upright post opposite the remains of the second Leas Lift."
The troll bridge
"BBC Radio Kent's Dominic King reads 'Grimhorn and The Billy Goats Gruff' written by Peter Jonathan.  Peter visits Folkestone regularly and his story is quite surreal.  His story was inspired by the Troll Bridge and Billy Goats sculptures in the Lower Leas Coastal Park. Jonathan hopes his story offers a more nuanced view of who is good and who is bad when we think of the villains in well-known fairy stories.  This QR code is on the Troll Bridge.
"QR codes are so easy to add to, and we hope we can build a larger map of stories across the town.  We want to keep adding to this, so do look out for workshops in the future to join in!"
other projects
"I really enjoy living in Folkestone.  There are some really interesting and talented people living in the town. In September 2020, I made a film called The Beast of Romney Marsh.  It was a response to my mum dying and all the hideousness of Covid.  I wanted to make something to make people laugh.  I'd met most of the cast at the Folkestone48 playwriting festival in 2019.  We had to write two plays in 48 hours and these were performed over 2 nights.  Dhvel Patel (who plays the lead in 'Beast') and Mayya were also in another play of mine in London, where they both live. 
"This again was an opportunity to use the talent we have in Folkestone.  Theresa Cole, Sasha Ravenscroft, Lucille Ferguson, Francis Page and James Rose were all brilliant to work with.  Behind the camera we had Mark Skilton on sound, music composer Dan Watts; film editor Anna Dick and Igor Emmerich who's known more for his photography was the director.  He also happens to be my neighbour too."
International recognition
"We've been very pleasantly surprised by the response we've had from film festivals.  We've won Best Comedy at the Falcon International Film Festival, Best Lead Actor at Virgin Springs Cinefest and at Cult Critic Film Festival.  We were also finalists at the Prague International Monthly Film Festival and Tagore International Film Festival!  It's all completely new to me!  I never imagined I would ever make a short film after a free six-week course at Screen South, let alone one that seems to be doing well on the festival circuit.   But it's definitely testament to the talent of the people who offered their services free just after lockdown was eased in September 2020."
Photo Credits: Igor Emmerich, Zigzag path: Rosin O'Connor.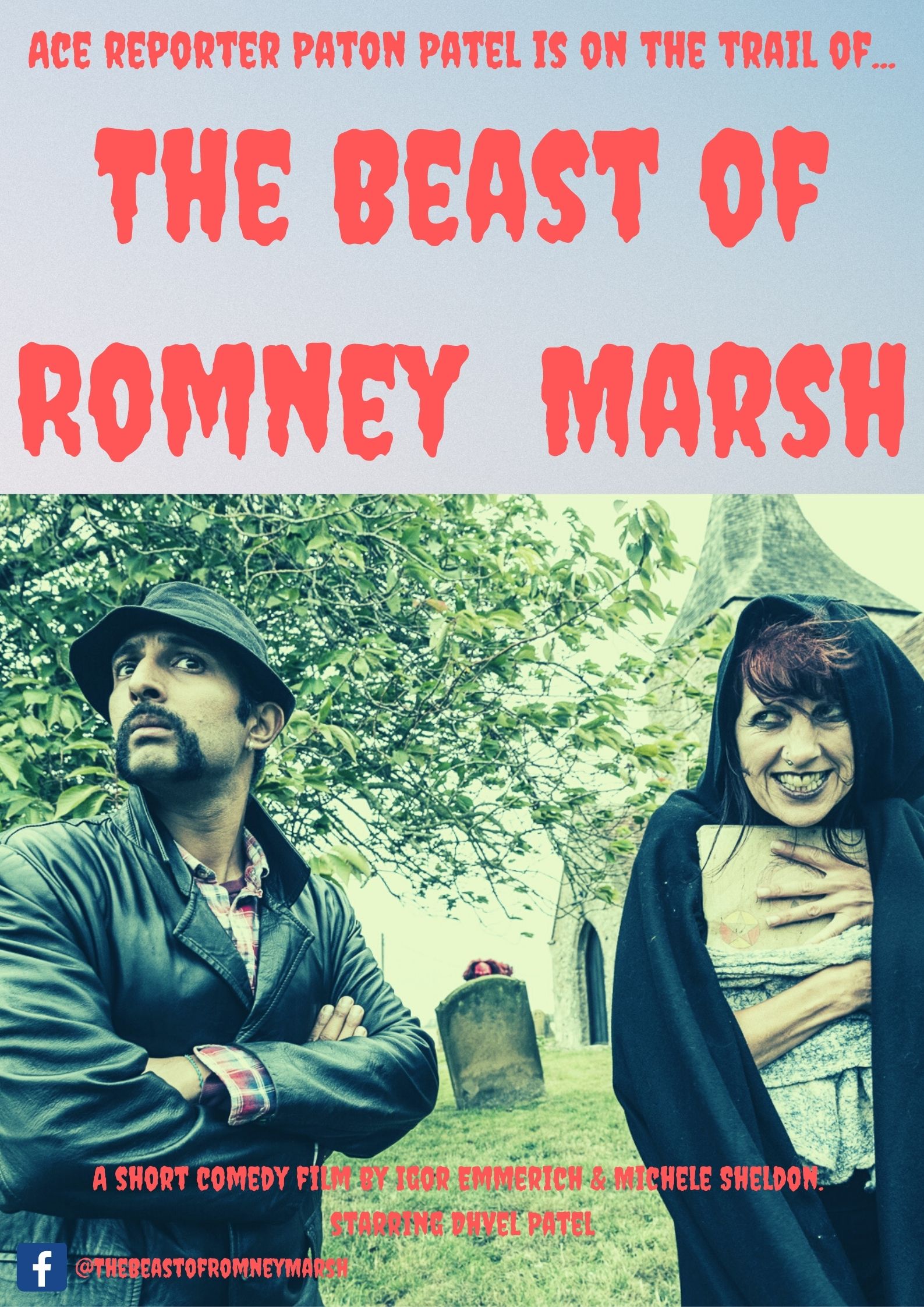 Discover more about folkestone below