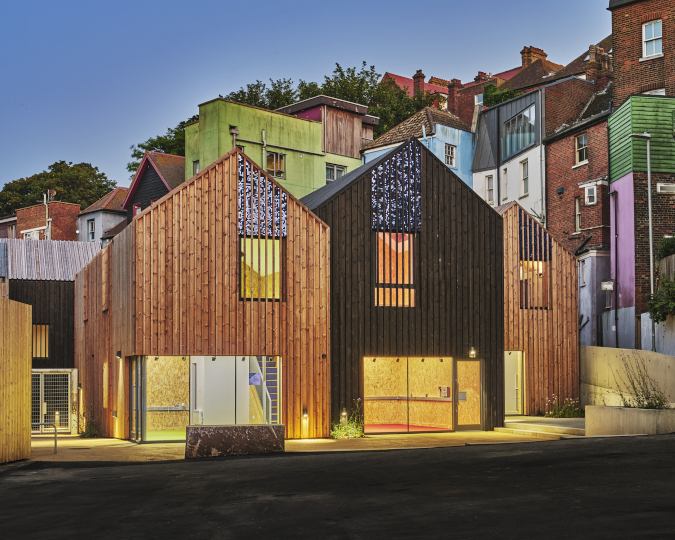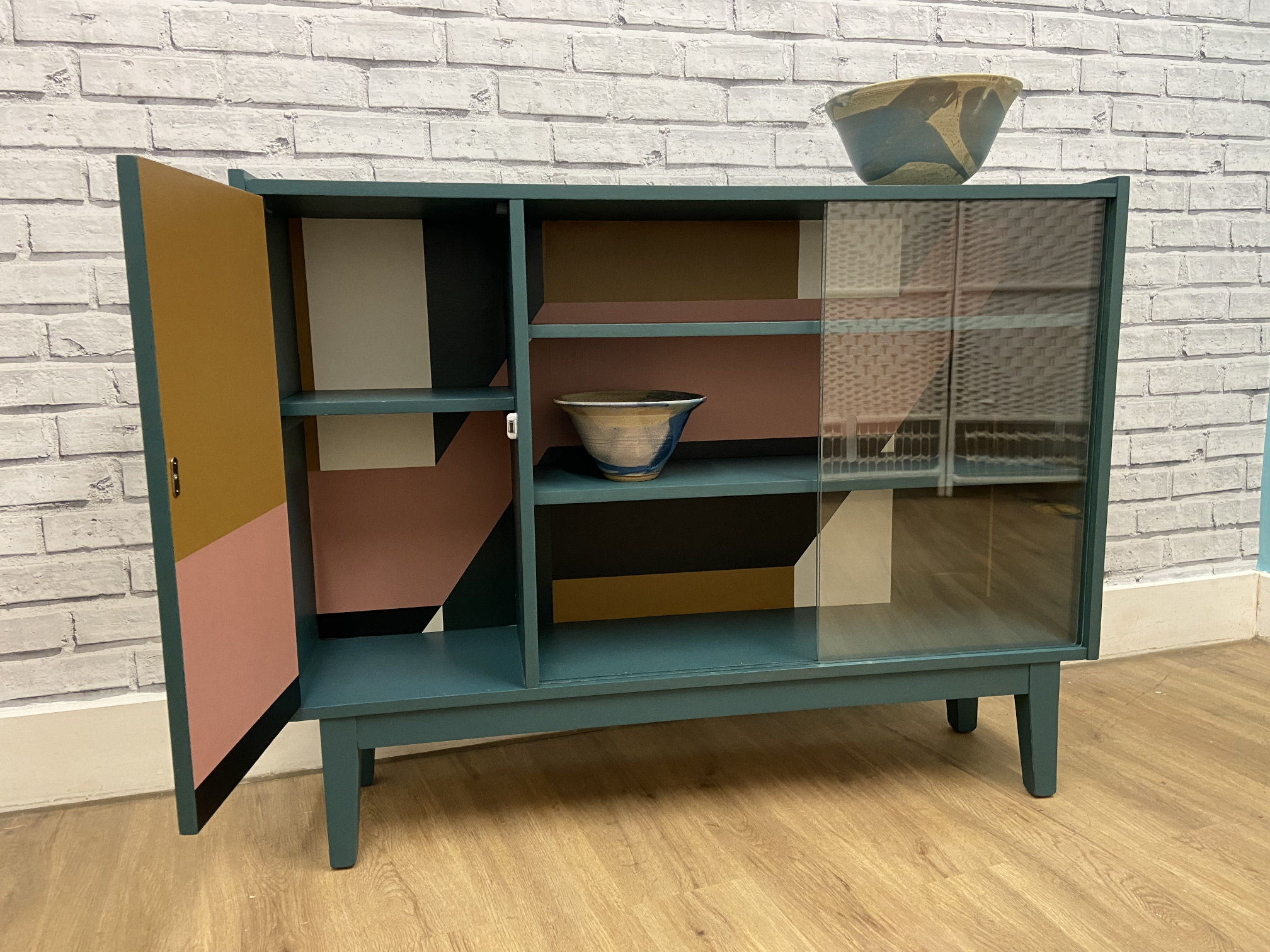 Atelier Tutco – Lux-cycling Bespoke Furniture
Atelier Tutco is a new venture from Claire Rickner and Maria Brennan.  They take furniture and not only upcycle, but luxuriously renovate old family pieces into new bespoke items for your home.  Lux-cycling really explains what these two designers are creating; beautiful furniture that reflects the time and love spent developing its new style.  Folkelife went to visit the team in their new space in the cabins behind the Quarterhouse.
new directions
Claire: "I'm an Interior Designer by profession and was wondering what direction to take my work in when I was asked by a client to rejuvenate a piece of furniture.  I really enjoyed it and things just clicked, I thought, yes, this is what I want to spend my time doing!  The Upcycled Trading Company was my business I opened in December 2018 and got my shop on The Old High Street in Folkestone just before the pandemic closed everything down!  But, have no fear!  Loads of people really go into upcycling during that time and I was able to sell a lot of paints and products online.  People were asking for tutorials and tips, and also asking for commissions too."
Maria: "And I love Claire's shop!  I moved to Folkestone in 2018 having had a really busy life in London.  I'd discovered Folkestone on a dinner date at Rocksalt. I just needed a change of direction and the only way I can describe it is that I was standing on the Harbour Arm and every cell in my body was just jumping for joy!  This tingling feeling in my body needed investigating so I came down and stayed with a girlfriend of mine who kept saying how good Folkestone was and it didn't take long!   I just love The Leas and the Harbour, the seafront… It's given me the change in direction that I needed.  It feels healthier here.  You can look out to sea and not be bombarded with advertising and marketing!  There's less visual noise, and more nature.  I love that."
joining forces
Maria: "I have a Bachelor of Arts Degree in English and Arts and have always loved Art but fell into marketing and sales.  When I got here, I was walking up The Old High Street and saw Claire's shop and thought 'that's really my cup of tea'.   All the products in there were very high-end, had a very 'Shoreditch-feel' to them.  And I could imagine them sitting comfortably within a warehouse loft space that needed filling."
Claire: "You've not told me that!  That's exactly what I was going for!  I'm spoilt for choice here in Folkestone because we have so many fantastic artists and it's been great to be able to support them."
Maria: "I had a client who'd given me a piece of furniture and I'd chosen some fabric and paint but I was really nervous to start.  Claire gave me some tips and I went for it, and loved it!  I thought 'this is what I should be doing!'  So in working together with Claire we're coming at the projects with the same passion, but I can bring my marketing and sales skills and Claire has her interior design expertise."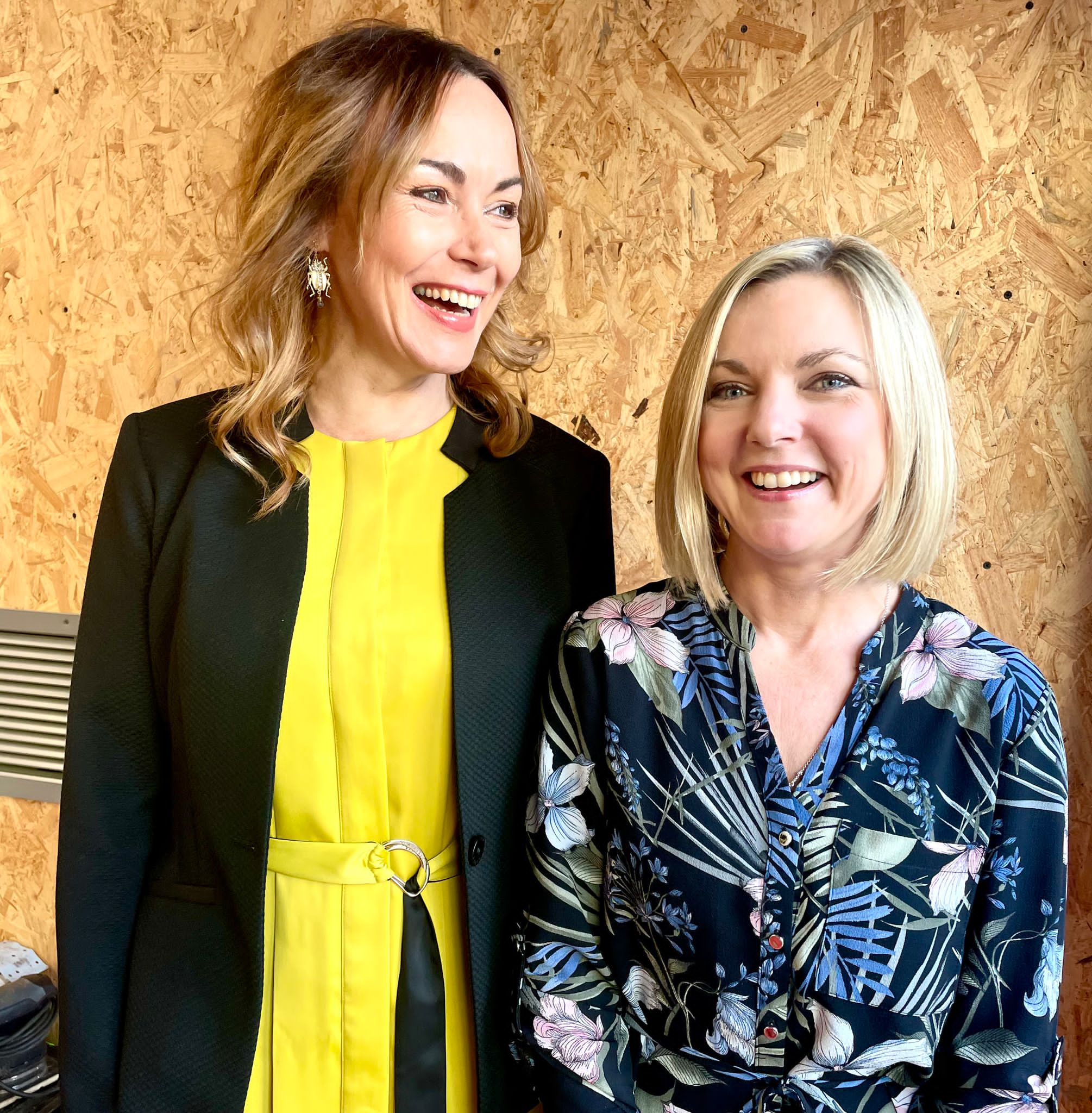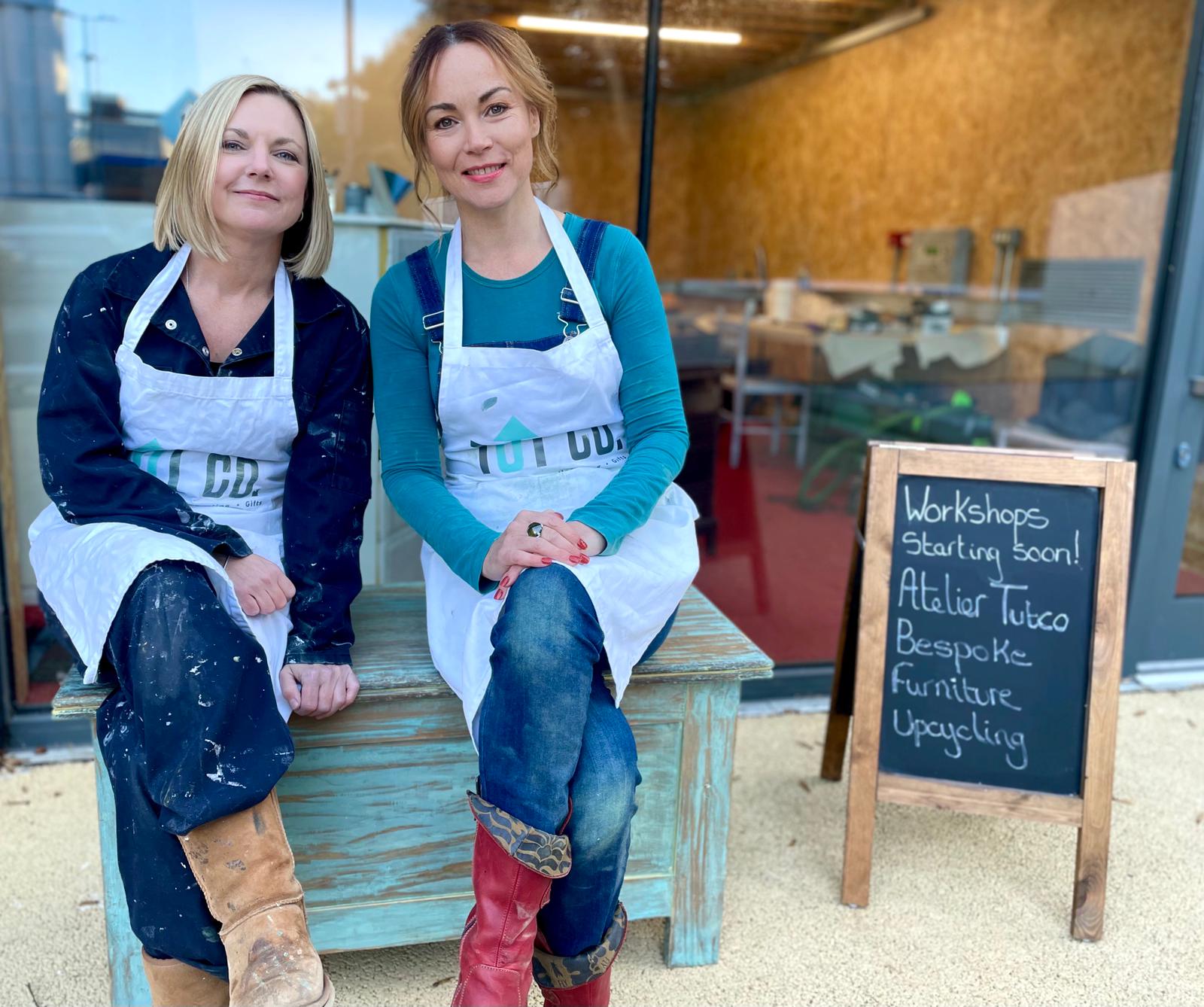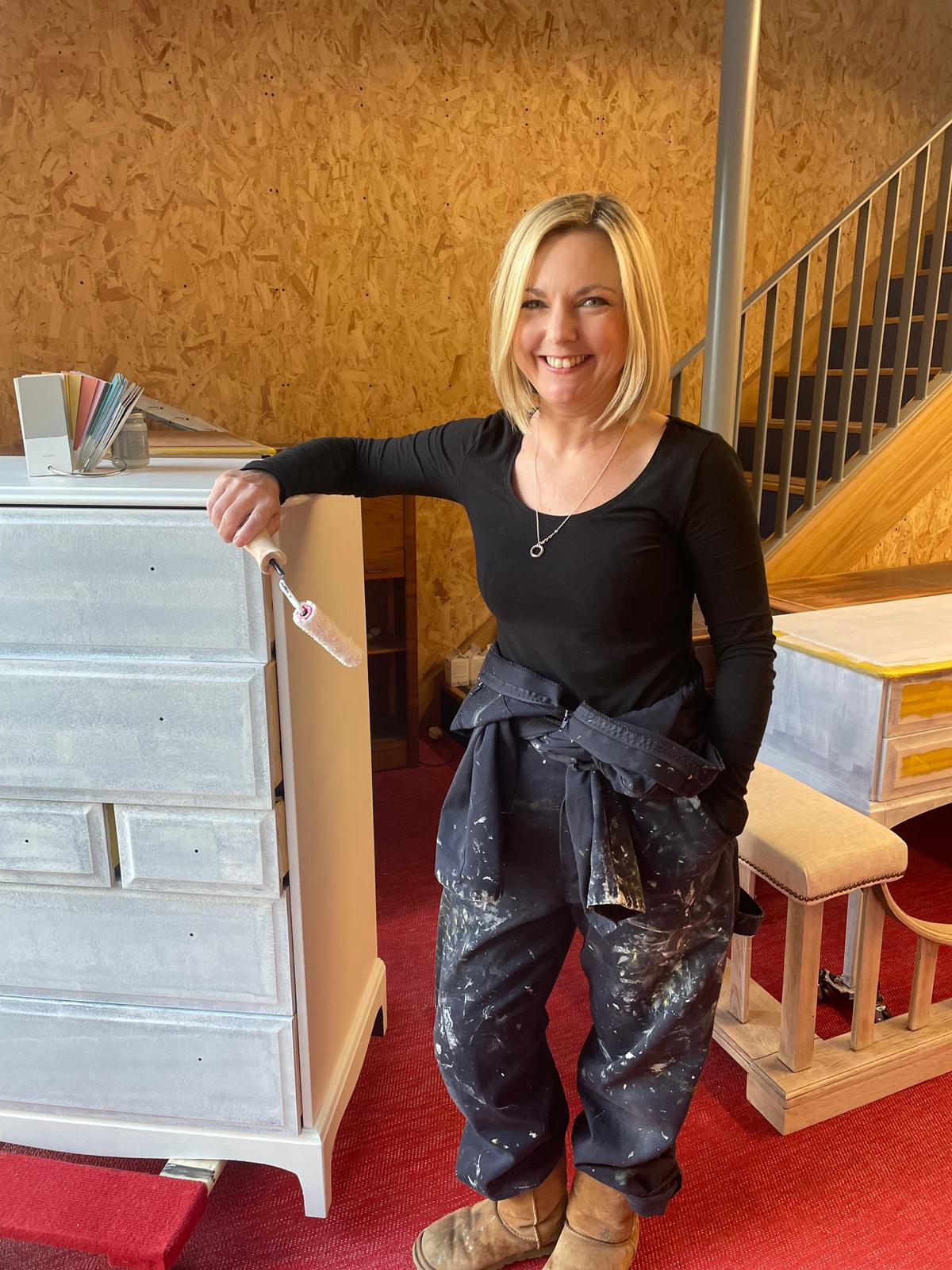 commissions and workshops
Claire: "I've moved from the shop on The Old High Street to this location behind the Quarterhouse having taken this on with Maria.  Here we've got a design studio and workshop space on two floors.  The commissions side of our business has really taken off so it makes much more sense to be here with the space to work.  We also run workshops to show people how to make a professional job of up-cycling a piece of furniture.
"The thing about what we do is that it's sustainable.  If you have an old piece of furniture, that's solid, then it can easily be re-styled to fit the new decor. And that's where we come in.  We have the vision to not only deal with that piece of furniture, but to suggest where more sustainable choices can be made.  Bring us in to help with your interior redesign and we can help reduce costs too.  People are looking for longevity, they want something that's going to last, and not go out of fashion next week.  So we can help bring out those classic styles and rejuvenate them for today, and tomorrow."
the Psychology of Interior Design
Claire: "There's a lot of psychology in interior design.  You're dealing with someone's living space and you have to be able to understand people in order to help identify what your client wants.  And that's where our expertise comes in.  We love creating lots of different styles, and our clients have definite ideas of what they do and don't want.  We're here to help them work out what those ideas are!"
Maria: "You can't be self-indulgent though.  There have been TV shows where the designers have done exactly what they'd like and the client hasn't liked it at all!  If we worked like that we'd be out of business!  You go on a journey with your clients and discover things about you and them that make the partnership worthwhile."
sustainability and responsibility
Claire: "There's so much in the news about us needing to be more sustainable in all that we do.  We can't just keep buying new things and inflating the demand for cheap, disposable materials which is what a lot of new furniture is. So up-cycling is a really sustainable, viable and aspirational option.  It's not that 'make-do-and-mend' or even 'shabby-chic' option anymore.  If you have a healthy budget, and a beautiful piece of furniture, or something in mind, then you can have something made bespoke and unique to your specifications. No one else will have it!  This is 'high-end' furniture now, and it's sustainable.  It's also an amazing way to furnish your home.  You can go into your neighbour's and say 'yes, we saw that in John Lewis' but yours is unique."
Workshops
Claire: "A lot of people turned to this during lockdowns and now want to find out how to do it properly.  There's a lot to be said for properly prepping your work." 
Maria: "Yes, I don't think people realise just how important prep is.  You spend so long on it, but it really makes the difference to the finished piece."
Claire: "There are several stages, and it's really important to do them 100% correctly because if you don't then the finish won't last, and that's not what we want.  So we're running workshops to teach people how to do this to a professional level.  If you want to take this on as a new career then why not!  You can come to us and learn how to do it properly."
Maria: "We're also planning on running business workshops and marketing ones too to help with setting up that side of things.  We want to teach those areas too so that others don't make the same mistakes we've seen some people make.   You learn through trial and error, and hopefully we can pass on a few tips so that others can avoid those pitfalls."
Professional Upcycling is the future
Claire: "The industry as a whole is seeing more and more people wanting to luxuriously upcycle furniture as part of their interior designs.  Upcycled furniture is becoming increasingly in demand as people are seeking sustainable alternatives to buying new.  It's something for everyone to consider as we really work on our impact on the planet.  I'm very excited about what we're offering; commissions, bespoke upcycled furniture for sale and workshops to teach people how to do this themselves."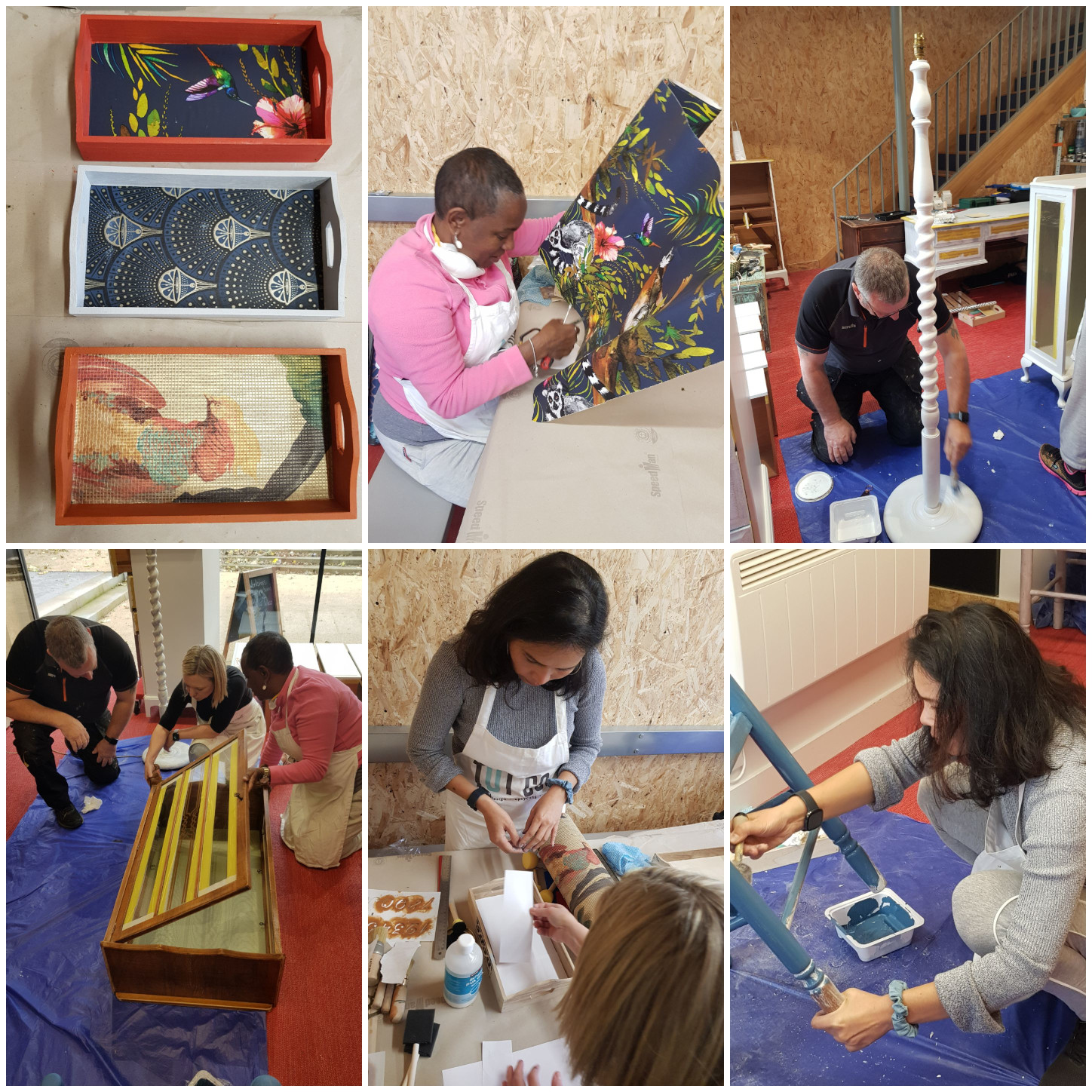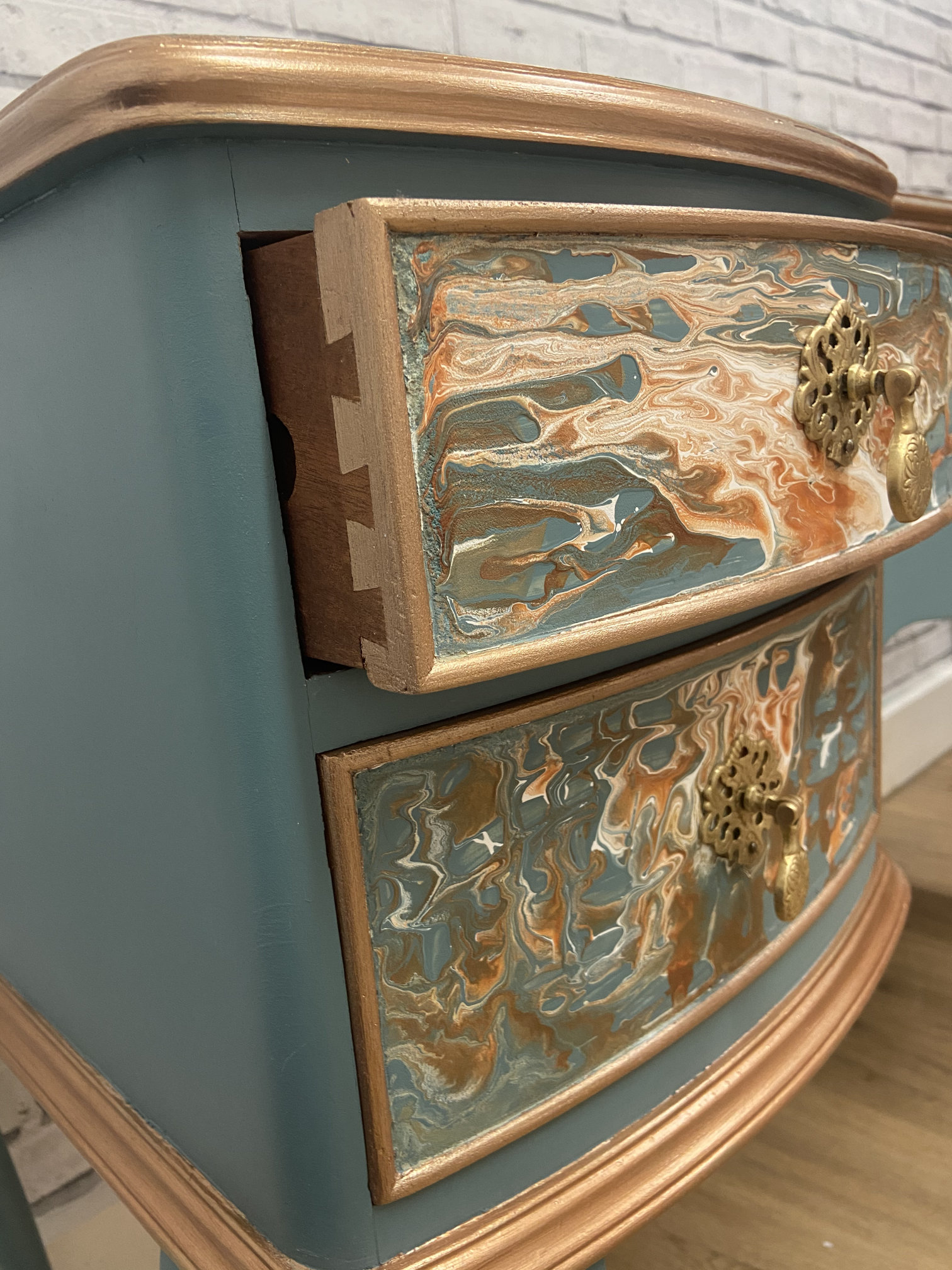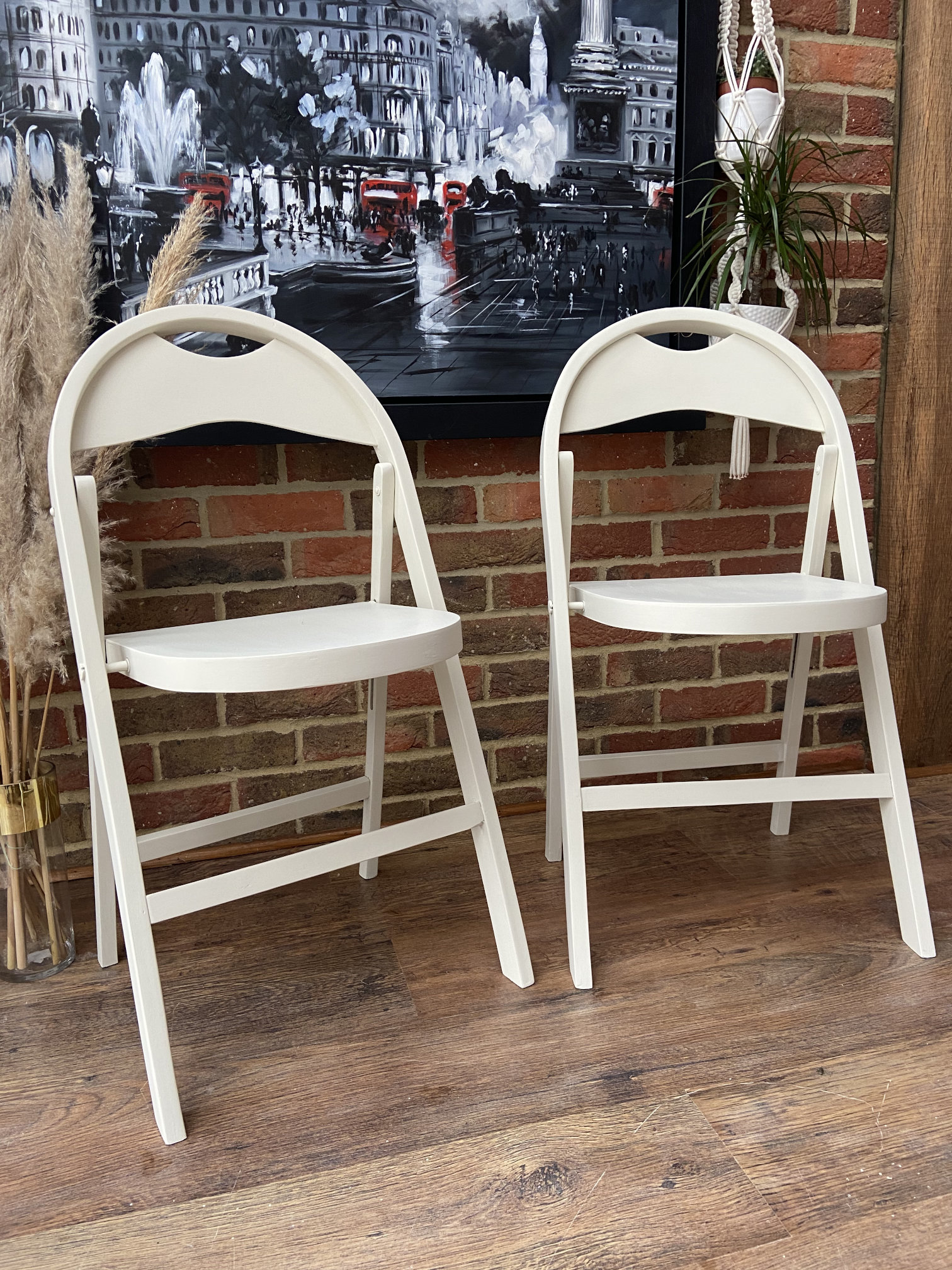 Discover more about folkestone below