sTeam punk sauna – a horsebox by the sea
Steam Punk Sauna is a beautifully crafted horsebox that sits on the beachfront near the Harbour Arm.  This is the brain-child of Tim Smithern from BRB Tattoo on Tontine Street; it started off as a really crazy pipe dream.  Now up and running, Tim and his apprentices carry buckets of water to the sauna for each booking and get it up to temperature.  You can then sit in the beautiful wood interior and warm up, sweat it out and use the buckets to plunge into cold water afterwards. Folkelife decided to try it out.
Tim: "Yes, this was a crazy pipe dream to start with.  I was talking the idea through with my friend George Cary who's a sauna enthusiast.  He's a photographer and a really astute chap; I tattoo him and we were talking about why there isn't a sauna here in Folkestone.  So we put together a crowd-funding page and that was crazy too.  It really took off and we raised the full amount we were asking for before the deadline.  That really showed that a lot of people here in town would like to have this facility.  
"I'd spoken to Peter Blach who has been organising a sauna project and they've been successful in opening in the Rowing Club in Sandgate.  Ours still needed somewhere to be sited though and that proved a little difficult.  However, now we've got a place in front of Putters! the adventure golf place on the Harbour Arm."
keeping fit
"You can book online and the sessions are 60 minutes long.  Either me or my trusty assistant – my apprentices Joe and Kate – head on down and light the wood burner to get the heat up. We also fill up some buckets of water from the tap by the station and cart them over to the sauna.  These are for you to pour over yourselves to cool down in during your session.  That's the part that makes sauna a real health benefit – the cooling down and heating up. 
"Ideally you could run down the beach and plunge yourself into the sea – and people are doing that.  But, if you don't fancy hauling yourself up the beach again, we've helpfully provided these buckets of cold water for you."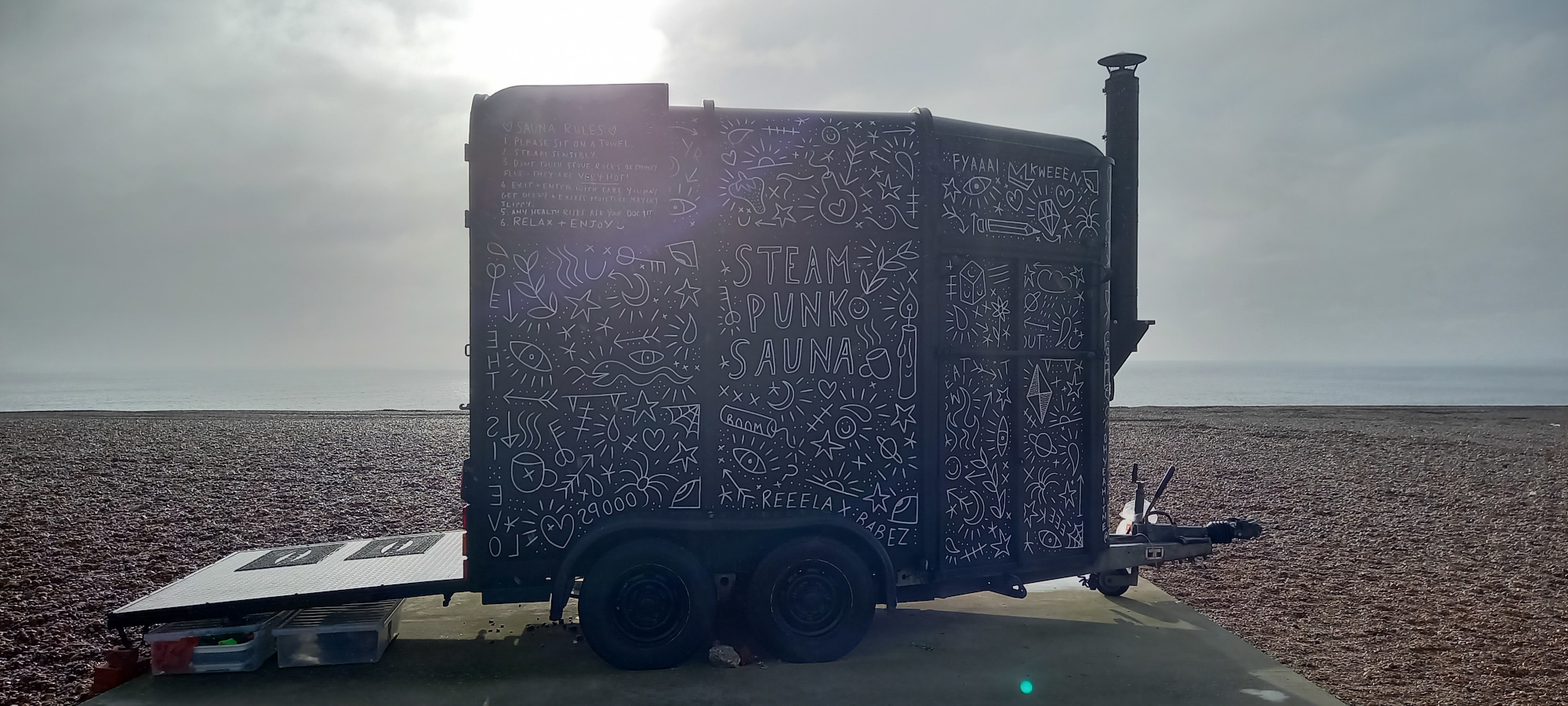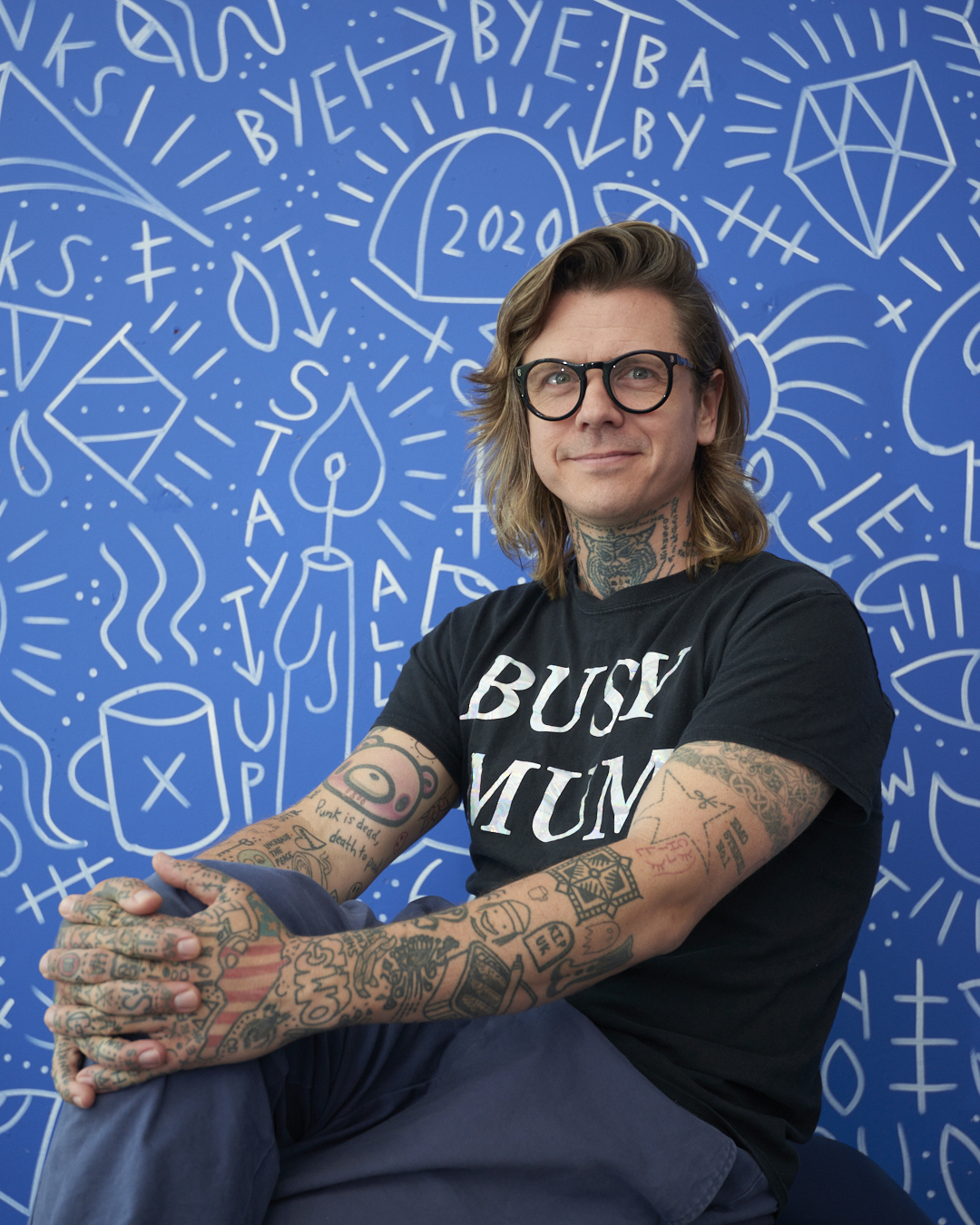 ---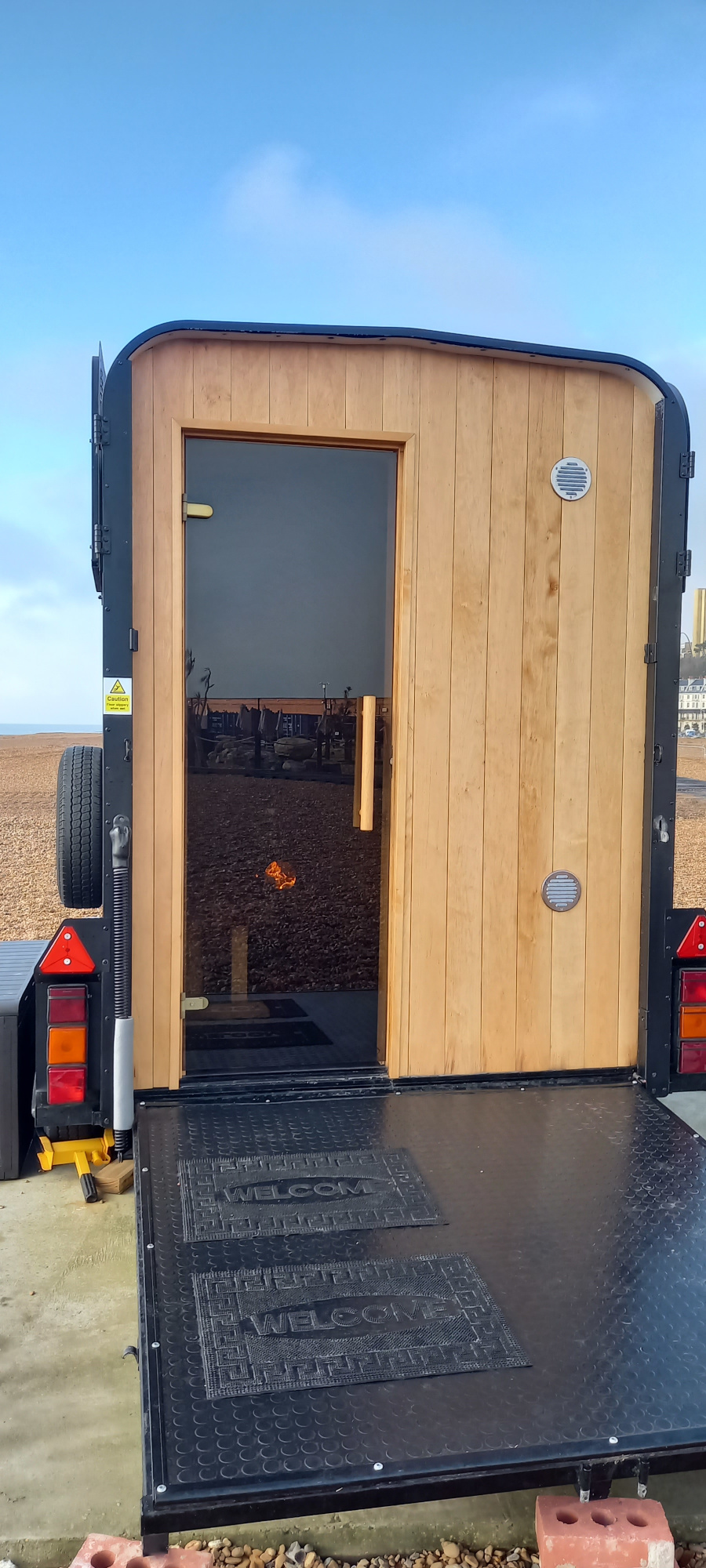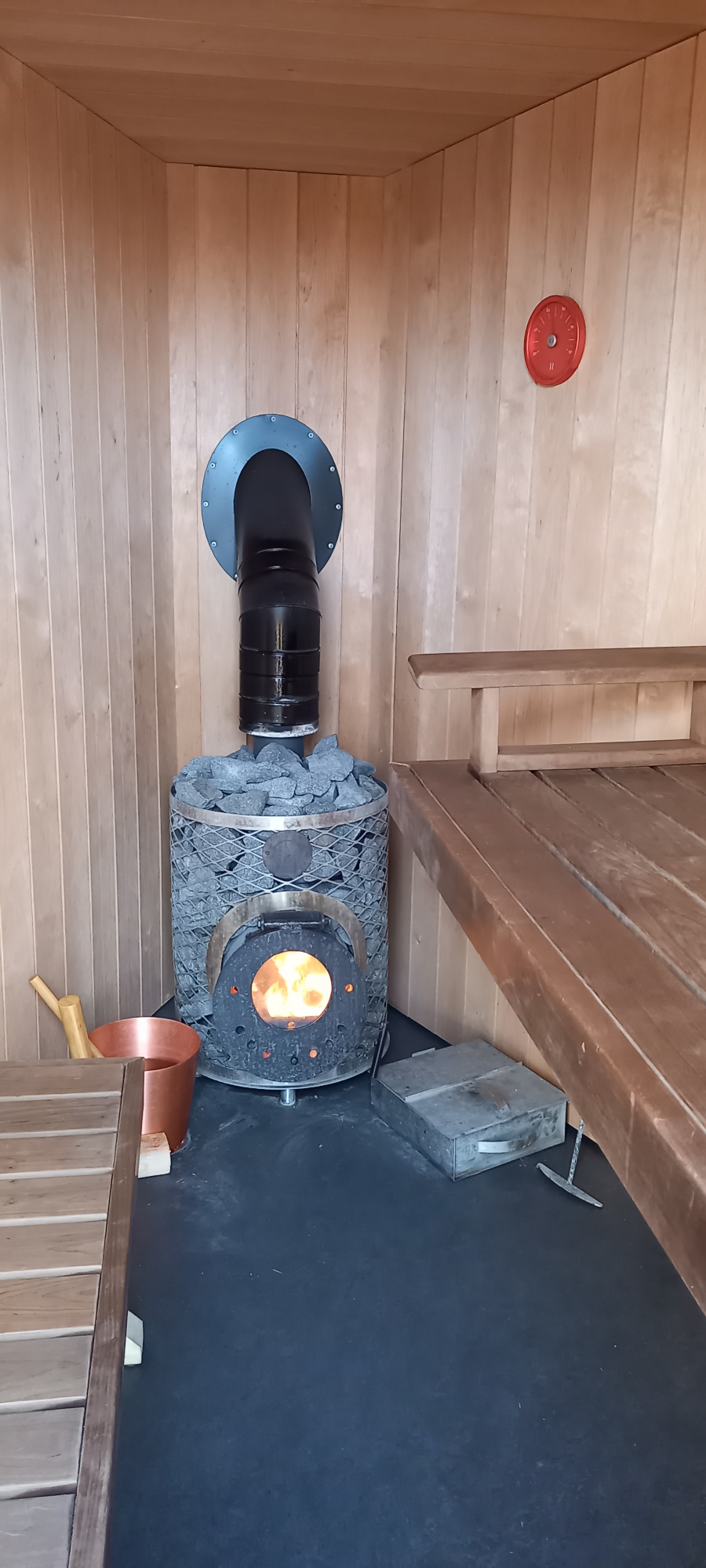 sustainable sauna
"It's really important to us that we're doing this as sustainably as possible so we're using dried birch wood in the burner.  It might smoke for the first couple of minutes, but once it gets going the wood burns without smoke for 2 hours. It's quite a minimal impact on the environment.  We're also working with a tree-planting charity to help off-set our carbon footprint."
benefits of sauna
"There are different groups who are interested in using the sauna.  There's the sea swimming group who form quite a large market.  They do the 15 minutes of sauna, 2 minutes cooling down, then 15 minutes and 2 again.  But it's not just the sea swimmers who are interested.  I'm a yogi and a climber and once I've been doing a day's climbing my muscles are spent.  So, maybe a bit selfishly, I thought a sauna would be great to help ease those muscular aches and pains if I've been a bit energetic with the climbing or yoga.  It's great for anything like that, and it's open to anyone who wants to use it.  You don't have to have aching muscles, you might just want to relax!"
community spirit
"I think what was one of the best things about starting this project is doing the crowd-funding.  The community really got behind us and helped spread the word that this was going to happen (if we could get the money!) and it has.  We're in such a good location too.  You step out of the sauna and just drink in the beachside area, look out to sea, off to the White Cliffs and you are at one with nature.  How's that for a relaxing hour?  I love it!"
Discover more about folkestone below