A Community Celebrates – Shepway Sports Trust Awards
The Shepway Sports Trust has been running its annual awards ceremony since 2014.  In that time, the number of people involved in sport across our district has grown dramatically.  This year's awards saw over 450 nominations, with 70 shortlisted and over 30 awards handed out.  The ceremony is also a time to celebrate, not only individual and club successes, but those of the charity too.
CEO Laurence Hickmott told the invited and excited audience what the Trust had achieved in the past year:
There are two huge building projects that the Trust is involved in.  Folkestone 51, the new multi-storey skate park, where skateboarding makes its debut.  The other project is the development of a new athletics track on the Three Hills Sports Park.
Serving the community
A new athletics track would not only benefit the Folkestone Running Club, allowing them to practice in a safe, well-lit environment. It will also be of huge benefit to other local running clubs, and local schools.  This facility would be suitable for training disabled athletes and those interested in taking part in Track and Field Athletics.
The Shepway Sports Trust (SST) and the Three Hills Sports Park have supported the development of many districts, county and country-level sports people. To do this in Track and Field would add to Folkestone's reputation of being a hot-bed for developing athletes.
Sport for all
In 2019, the Trust has enabled 7517 pupils in schools to participate in sport and physical activity.  They have run over 12,000 sessions for members of our community to attend. SST has run sea sports events and supported local clubs to gain funding.  It's also generated nearly £300,000 to invest in programmes getting people back into employment via sport.  The Trust has worked with those with mental health conditions and supported refugees and asylum seekers to access physical activities.  SST has transported the community to sporting events across the district and more.
The Trust is now looking forward to 2024, having published its strategy for the next 5 years.  It has a clear vision to make physical activity possible for everyone in our community.  The SST will work with schools, clubs and community groups to support beginners to elite athletes achieve their potential.  It will also to reduce loneliness and isolation within our community.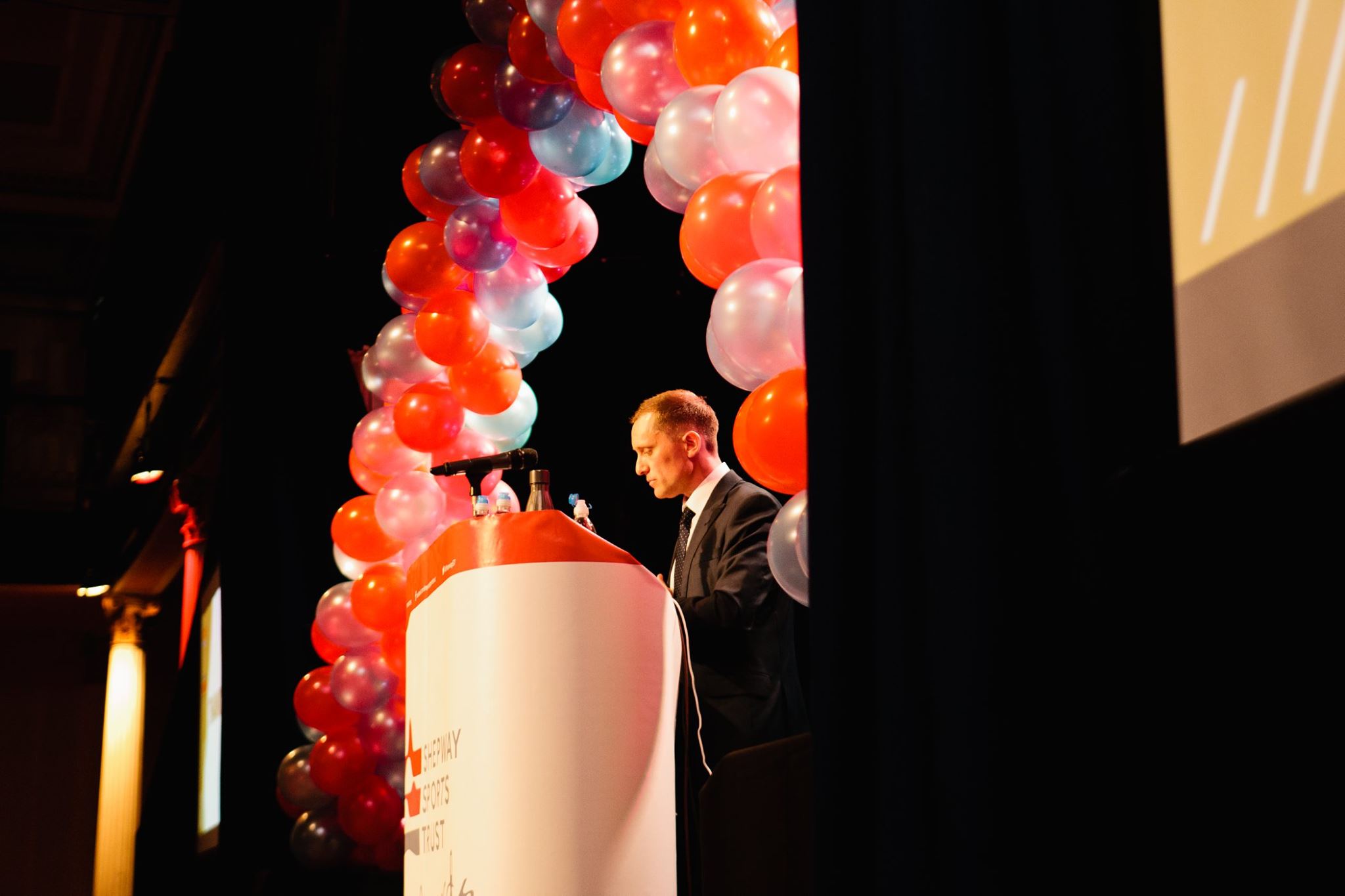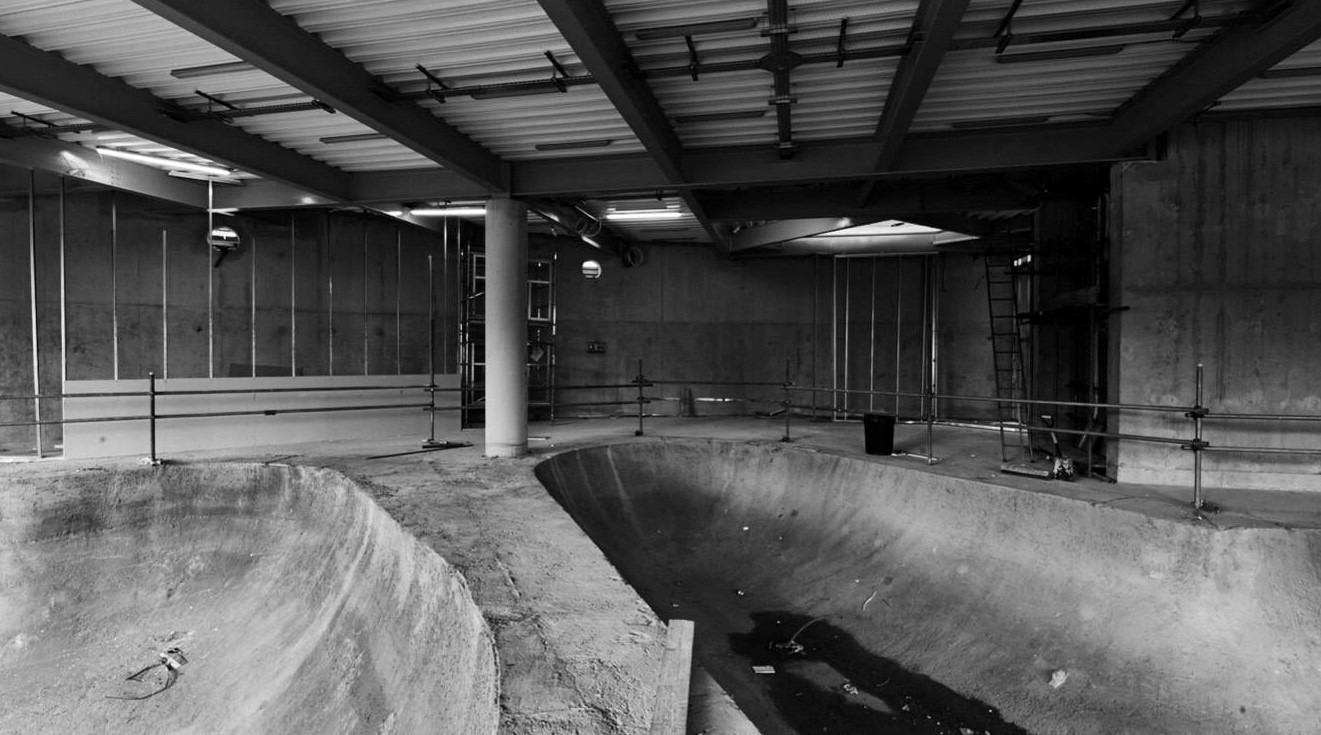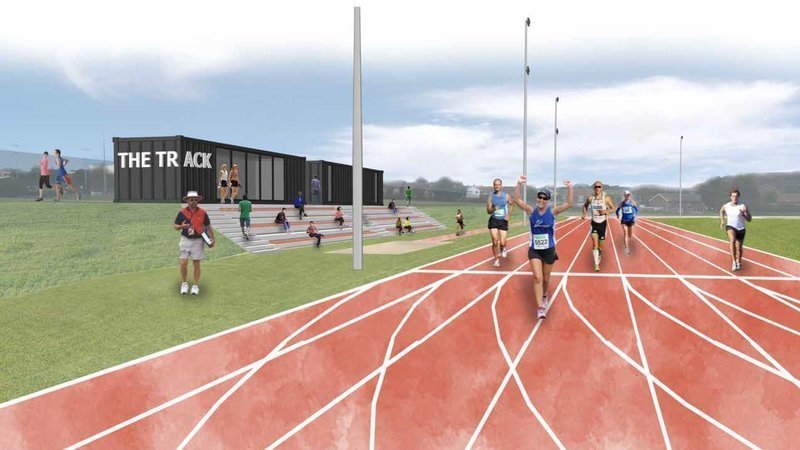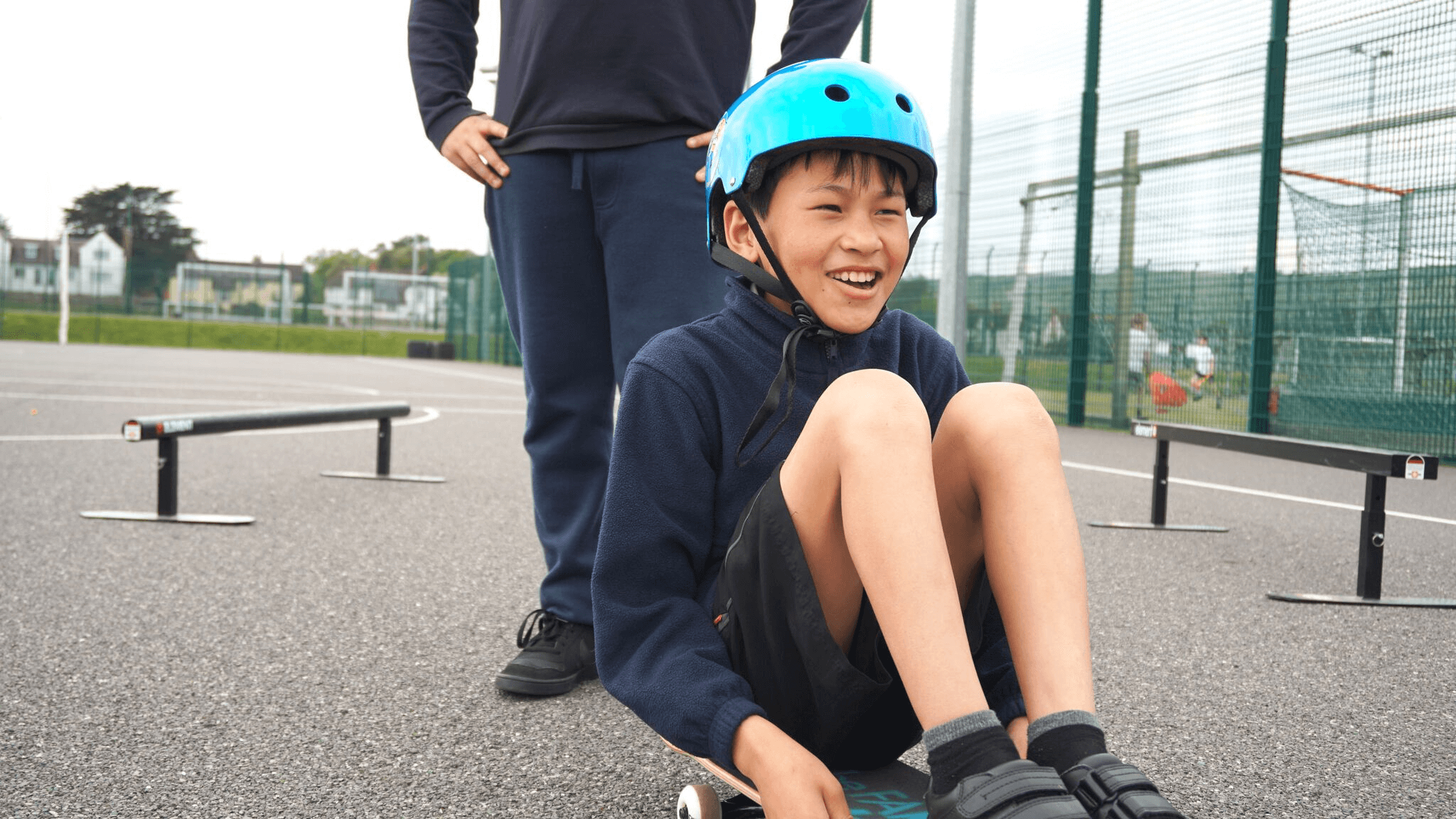 Folkestone reaching its potential through sport
Laurence Hickmott said "The themes of our strategy are really the core values that underpin all that we do. We focus on physical, emotional, mental well-being. We encourage individuals to notice that physical, emotional mental state and encourage conversations around a holistic approach to health. I realize it's not always easy to be the best you can be. Shepway Sports Trust encourages everyone to believe it is possible. To be your best you. We want to see this support because we believe in working together, and helping each other, creates happier healthier lives."
The event was supported by local businesses and clubs.  There were dance and gymnastic displays and the awards had been sponsored by Christ Church Sport, Crosskeys Travel and the Reina Group.
Nominees and award winners
The room was full of exceptional sports men and women.  Some were looking forward to Olympic experiences and others having had theirs already.  Will Mead was was nominated for (and won) the Young Sports Person of the Year.
"I currently play for the England Under 18 boys and captained their team last year to a Tri Nations win.  Also, I'm always down at the hockey club – the Optimists in Folkestone playing at the Three Hills, or at Polo Farm in Canterbury.  I love coaching the younger ones, helping to build the future generations of hockey players from Folkestone."
Olympic goals
"I am aiming for the 2024 Olympics in Paris.  Fingers crossed, the way things are going, that is definitely my goal.  I also want to give the youth the best opportunity possible to make it to where I am playing now."
"The hockey scene in Folkestone is really growing.  When I started at The Optimists, we had 100 people on a Saturday, now we have to spread everyone throughout the week as there are so many people wanting to play."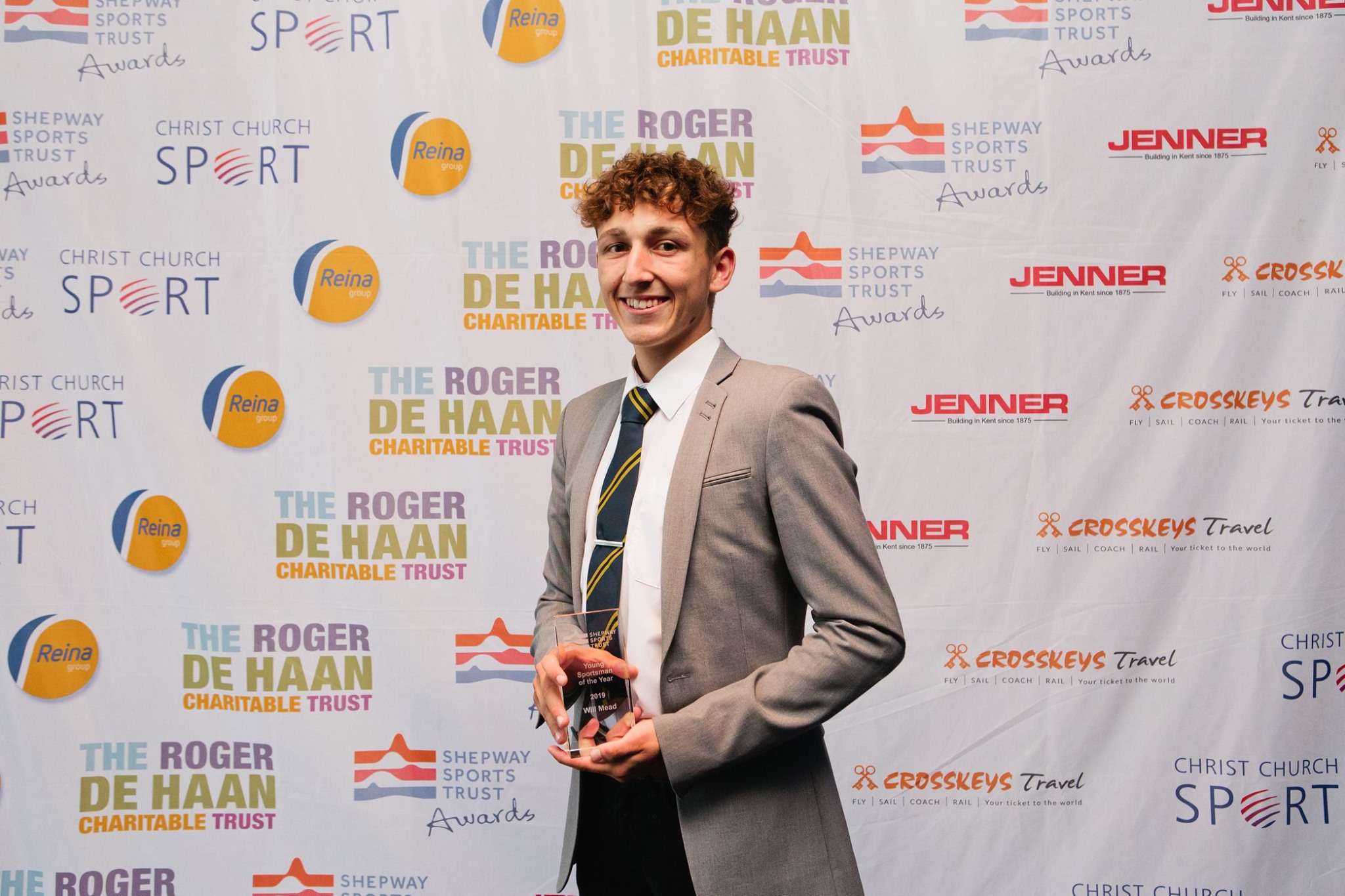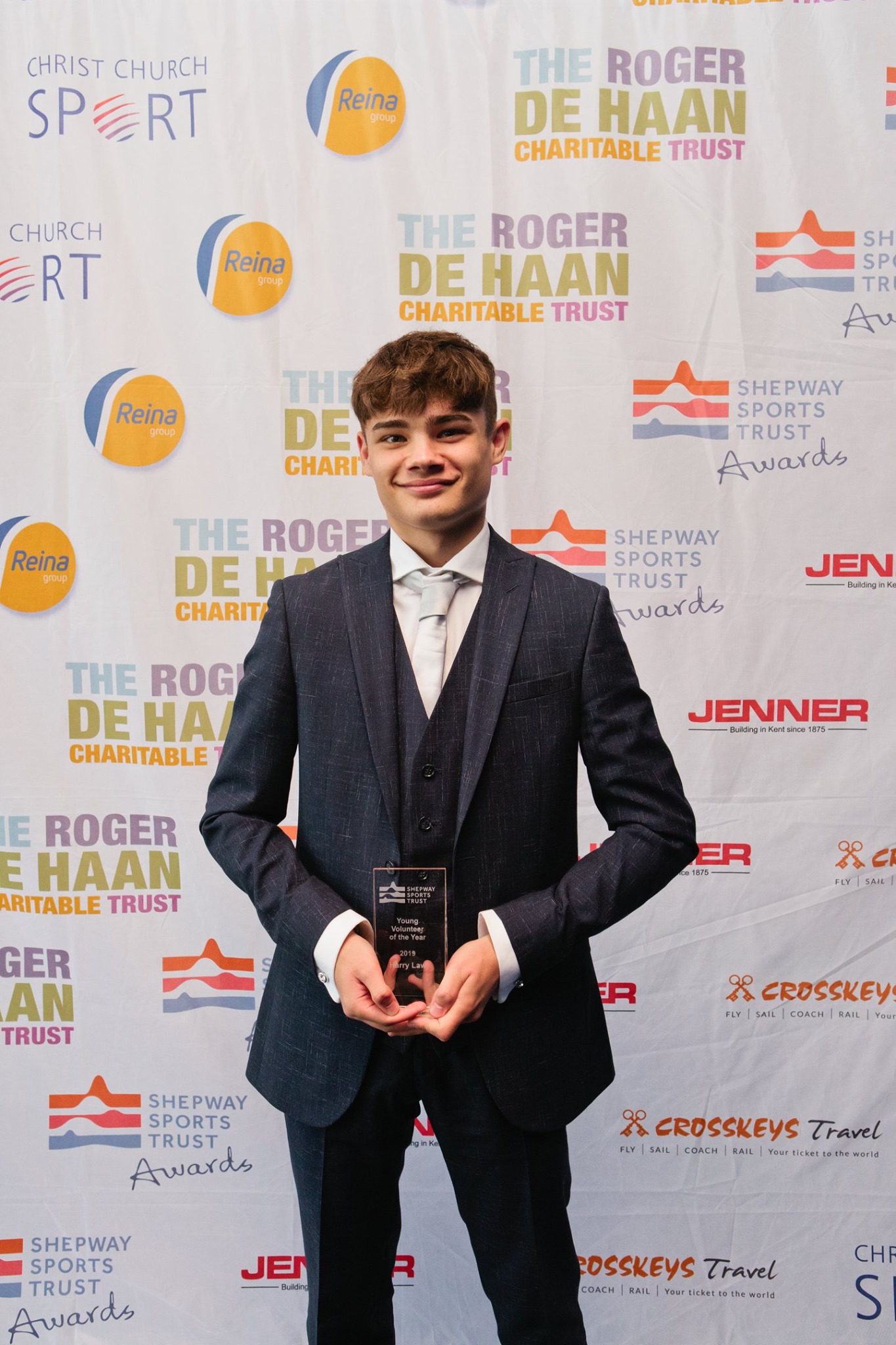 Harry Law Winner of Young Volunteer Of the Year
Harry has spent his year (and more) volunteering at the Three Hills Sports Park working with kids aged 4 to 13. "I do a lot of football with them, but it's mainly helping out with activities and generally trying to make their day better.
"It's good to volunteer, and it benefits me as much as the kids I'm working with.  I get positive vibes in my life and brings back memories of when I was a kid.  It makes me happy volunteering in this way."
"I'd love to be a photographer when I'm older, but if I could also be able to teach people too, that would be good.  It would be great if there was sport involved too – you know, football!  But teaching, coaching and working with young people would be great!"
Isabel Smith Nominated for Sports Leader of the Year
"I've helped out at many sporting events over the year – helping with Primary and Secondary schools across the area.  My main interest is netball, but I love any sport really.
"To be nominated for an award here is just brilliant, I felt really happy and excited.  I actually found out on a mini-bus on the way back from an event so I was really happy!"
"I want to go to university and train to be a PE teacher when I leave school.  Having this opportunity here is really going to help me.  Already it's helped grow my confidence as a leader, and I've developed so many skills as a result, it's been really beneficial."
Luke Harris Nominated For Young Sports Person of the Year
Luke's been playing golf since he was 3, and now at 13 he's been playing the best people in Kent and Berkshire. "I want to be a golf coach when I'm older, I'd love to play on the golfing tours, but I'm also going to be realistic and say I want to be a coach!   Living in New Romney, there's a great place to play golf just down the road from me."
Jo-Anne Arnold Nominated for Primary School Teacher of the Year
"I've worked with 340 children over the past year running in school and after school clubs at St Nicolas Primary in New Romney.  Every one of our children has competed in at least 2 inter-school competitions over the school year and we've been running inter-house competitions too.  Our PE delivery has got so much better over the year and I'm really proud to have been a part of that.
"We're really proud of the achievement.  Our sports profile has been raised and it's improved behaviour, and our recent OFSTED picked up on this.  The Shepway Sports Trust has been absolutely fantastic – they're the ones that arrange all the competitions that we go to. They provide transport for the children. Sarah, our school games co-ordinator gives us so much help and support. She comes in and delivers the training sessions to our teachers.  The children wouldn't have half of what they have without the Shepway Sports Trust."
Young volunteers and future leaders
Also from St Nicholas CE Primary Academy in New Romney is Louisa Wimple who's been nominated for School Sports Leader of the Year and Young Volunteer of the year.  Louisa spends 2 evenings a week running an after school club for others at her school.  One evening they do cricket, and the other evening is spent doing other activities.  "I give up my time so that people can get the opportunity to do different sports."
Rhys Lyon is also from St Nicholas', and at 10 years old won the School Games Star of the Year "I've competed in 16 different sports this year, including rugby, cricket, football, cross country running, lacrosse, netball, basketball, swimming, athletics…my favourite was probably the football."
The Handball Team from the Harvey Grammar reached 3rd place in the South East having only played together for 4 months.  Their nomination for School Games Team of the Year saw them win that too.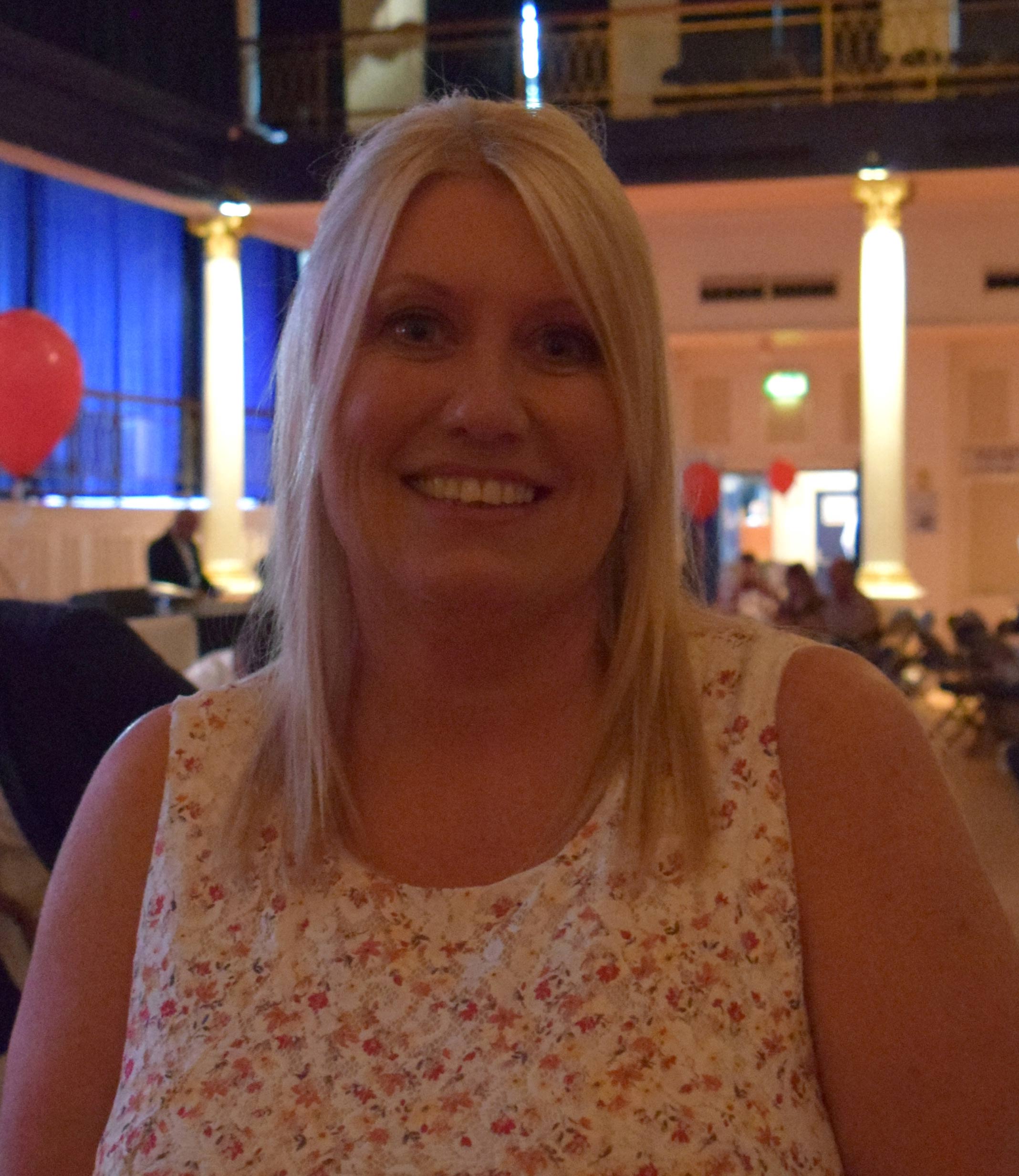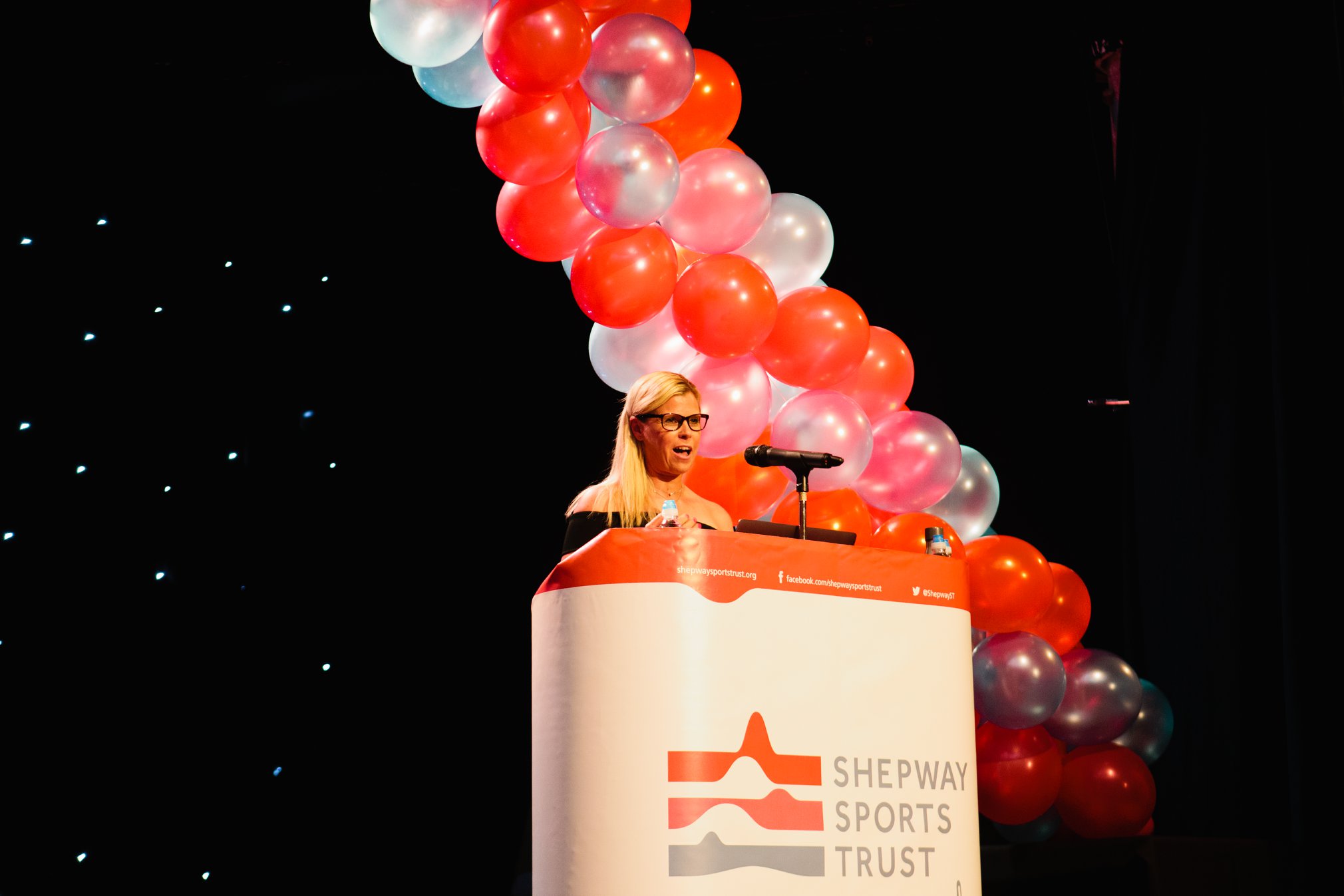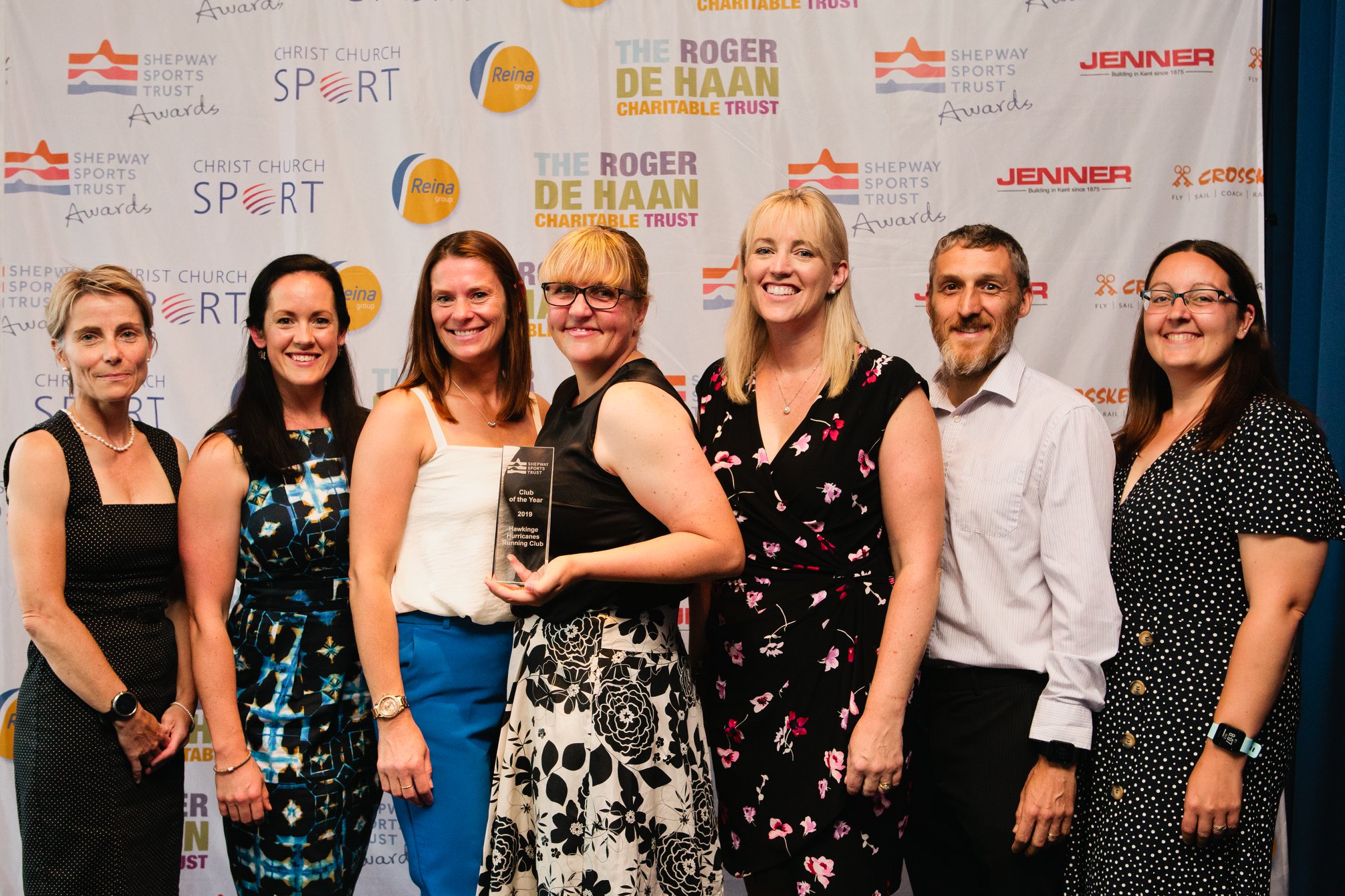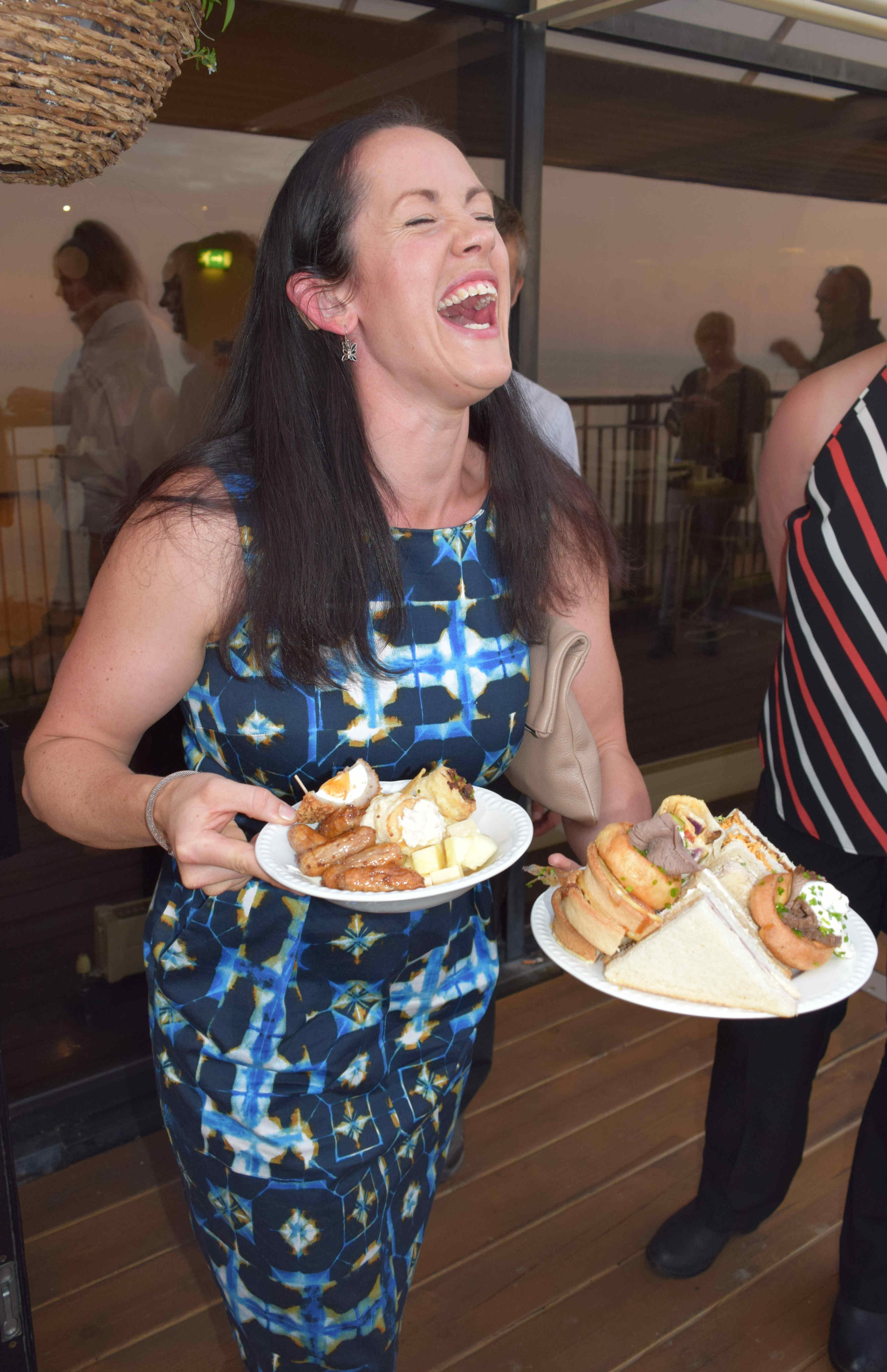 Celebrating the wealth of sport in folkestone
The evening was presented by Jennie Jordan, a trustee of the Shepway Sports Trust, who has been a keen sportswoman all her life.  She's competed in the 800m, and cross country running, as well as competing at a high level in netball.  In 2017, she ran her first London Marathon, and now, recovering from a recent knee operation is getting back into running again.
"Sport for me is a fantastic tool to help people, whether it's health, wellbeing, socialising, developing friendships.  When I knew that something was being developed across the area by Sir Roger De Haan,  I knew that it would have the momentum behind it to make a difference. With the help of my day job, which is working for a national children's charity, I felt that I could bring something to the board of the Trust.  We use PE, school sport and physical activity to develop life skills in young people. Building confidence, working as a team, and building communication skills mean that when they leave school they can get better jobs and interact well with people."
social benefits of sport
"I've presented this award ceremony for the 5 years it's been running.  When we first started it was really based around school and club sports.  There wasn't really much happening in the communities. What we're starting to see now is the social aspect that comes of being part of the community groups such as Active 50s.  We have Active Self which is about using sport to develop yourself.  The Trust has initiated Active Families which is about families coming together.  I've seen a real shift from sport being there for sports sake to it now actually being a tool to help develop us.  We're not just individuals, but teams, families and friends are able to have fun, enjoy themselves and keep fit and healthy.
"The traditional sports now have introduced lots of different alternative formats. It's more about just getting out and having fun. The competitiveness is still there but you don't always have to win a medal."
The Big Winners of the Night
Sam Miller clutches her Coach of the Year award in one hand, and a bottle of Prosecco in the other.  She's the very proud leader of the Hawkinge Hurricanes, and her team are here with their Club Of The Year award and also the Sports Project Of The Year for their Run Ability project.
"Our Run Ability Project aims to be inclusive for athletes with Down's Syndrome, at any age and any gender. I saw something like this via England Athletics and I thought that's something we can do. My team were completely behind me, so we launched a completely free club for all athletes with Down's Syndrome.  The focus is on improving fitness, coordination, ability and making friendships and having fun!"
coach of the year
"I'm really overwhelmed to get the Coach of the Year.  I really thought it was going to someone else!  It's unexpected, but I'm so honoured to be given that from my team."
The Hawkinge Hurricanes have been nominated for Club of the Year for the past 5 years, and each time, until this, they've been unlucky!  Now though, Sam's passed the Club of The Year Award onto one of her team and says "The team is fantastic.  Everyone of them is a volunteer and they cover for me, for each other and we deliver a brilliant plan for people wanting to run.  The feedback we get from members is fantastic.  We've grown over the last 5 years from just one club in Hawkinge, to having a sister club in Aylesham who's growing in membership too.  We run at least 2 beginners' running courses a year.  
"We've really taken on the mental health aspect to sport.  The Hurricanes have 4 qualified mental health ambassadors who support any of our athletes.  We've got guide members who support our visually impaired athletes.  Our leadership team has a deaf athlete who's been a great asset in understanding different people's needs.  We all really pull together to make it a really community friendly group."
It was hard to get the team together for a group photo as the buffet had opened by this time.  If you can run with this team, and eat that, then I think I'm joining up!
Photos by Matilda Delves