Girl Riders Folkestone – Skateboarding
Folkestone is soon to have a world-class skate-boarding facility in the guise of Folkestone 51 – or F51 for short.  It's currently being built at the end of Tontine Street and will have 3 floors suited to different types of skate-boarding; a free-form level, a street level and the unique suspended-concrete bowl level.  There will also be a climbing wall and boulder room, and a boxing gym too. 
If this sounds intimidating, don't be worried!  Brigit Hegarty started up Girl Riders Folkestone to help people get confident on the boards before F51 opens.  It's not just for girls though, it's for anyone, old and young, who wants to have a go.   Brigit isn't a skate-board teacher; she sees herself as a mentor. "We're all learning together and it's that support that we can share.  I can give tips and guidance on how to keep the boards safe and be generally enthusiastic!  I know I've rocked up in places like this on my own and I think 'They're going to see me when I fall, and I'm going to look stupid', I'm sure boys and men feel the same."
practicing before the f51 opening
"If you look at the best skaters, on Instagram and Facebook, if you look what they're doing, they fall too!  It's the progression of learning and getting to a different level. There's fear there, but if we do this as a group, and encourage each other, from a young age too, then we can have some fun." Brigit's feel is that this isn't a female-dominated show, and not everyone wants to be a pro-skater, but this is a good way to start, and have some fun, and gain some confidence.
Laurence Hickmott, Chief Executive of the Shepway Sports Trust, is really excited by the F51 project: "I manage the Shepway Sports Trust and we're the charity that's going to be running the park and making sure that everyone, old and young, get to use the facility, the skate park or the climbing areas and the cafe too.  I'm personally incredibly excited to use these facilities, I can't wait for it to open – the street floor is where you'll find me!  The bowls are a bit big!"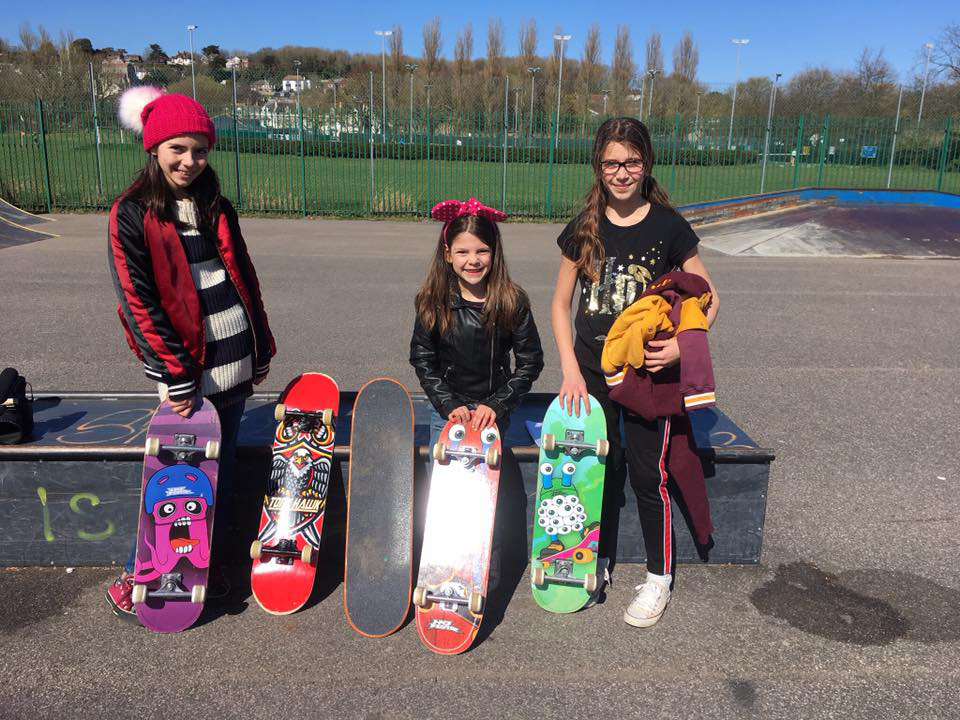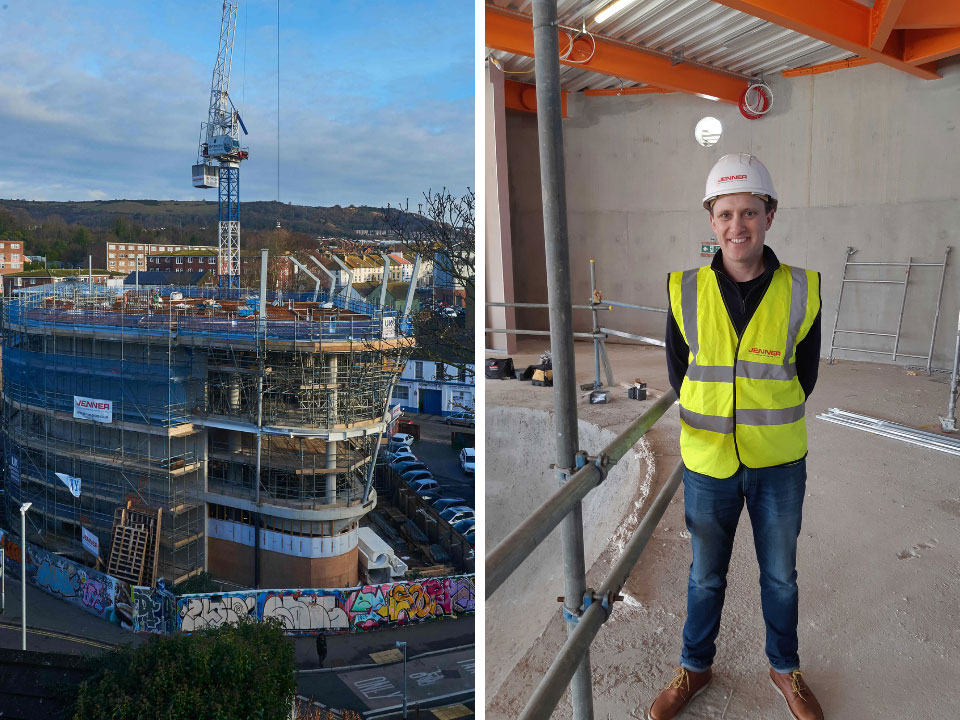 Getting started on a board
"A good board to start on is a long board. It's lovely, slow and mellow." Says Brigit,  "It's really loose, you get the feeling of understanding how to change the direction of the board, and the different dynamics of the surface you're skating over." 
"This is like the old-style longboard surfer – which is my original passion.  I'm also not particularly brilliant at that, but you find these two sports go together.  So when I'm not surfing, I can keep feeling some momentum of learning how to twist and fly.  You use the same muscle groups and can keep in shape."
"The types of board you use depend on your style.  I like the longer board because I like cruising.  The shorter boards are good for doing tricks.   I'm still learning, so working towards tricks but it's all about which board you feel the most comfortable on.  This feeling of gliding is really good, it's good for my health!  I find it really calming.   If you've got a lot of energy then you'd go faster, but the long-board is the one I like!"
community skateboarding
Families come down to the Girl Riders Folkestone sessions, which are currently held at Hythe Skate Park.  Debbie mum to Ruby, Scarlet and Rose have come down for the first time. "This is important for the girls to get some basic skills before F51 opens.  They've had the skateboards for a couple of years, but this is the first time we've come to a proper skate park.  We usually play in the streets and in the garden." 
Laurence Hickmott, from the Shepway Sports Trust, is keen for F51 to just be the start of establishing Folkestone on the skateboard scene. "F51 is going to be the hub of skating in this area. But we also want to work with the local authorities to help provide safe spaces to skate around the area. Yes, there'll be a great place to skate, but we don't just want one place, we want there to be a number of great places to skate." 
Not just for girls
Emily and her family are also here practicing. Emily is getting back into skating since having her children, Wilf 4 and Rose 2.  Keeping her eye on the children whilst concentrating on skating is also a challenge!  "It's all about building confidence and trying not to stack it! We wouldn't come down if it wasn't for Brigit.  I am really excited about F51, and I'm sure I'll be there on the opening day.  Just not sure if I'll be in the bowls though, they look quite scary!"
easy gear to board
Brigit, looking at Emily's husband, highlights that this hobby isn't expensive: "This group is for everyone, look at that guy, he's made his own board.  That's the great thing, you don't need too much gear."
If you've never skateboarded before, and want to have a go, you can find out when Girl Riders Folkestone are meeting up via Facebook and borrow a board from them. Brigit wants people to feel comfortable. "You want to feel calm and easy, with the board as an extension of your body, leaning this way, and that."
Working together learning new skills
Brigit has a really simple reason for setting up Girl Riders Folkestone: "I want this group to feel like you're part of the community.  I want people to be able to skate and surf with credibility.  Then the group turned into a learning and teaching opportunity too. Everyone's learning from each other. Having F51 is going to be so good for encouraging anyone to join in.  If we can support each other now, the girls can come along and join in.  We're not saying "we're the girls, you're the boys…" we're saying "We can join in too!" 
The Shepway Sports Trust have just awarded Girl Riders Folkestone with a community grant. This establishes it as a local organisation helping support our community develop more sports skills.